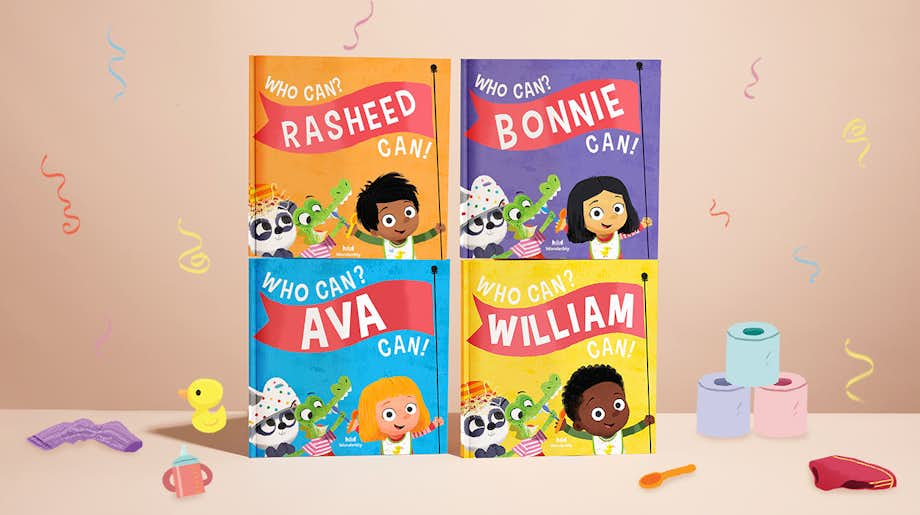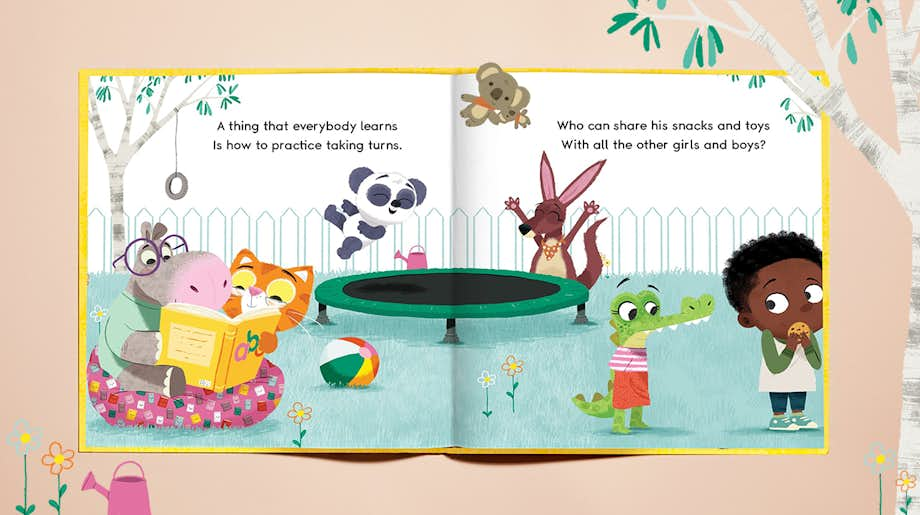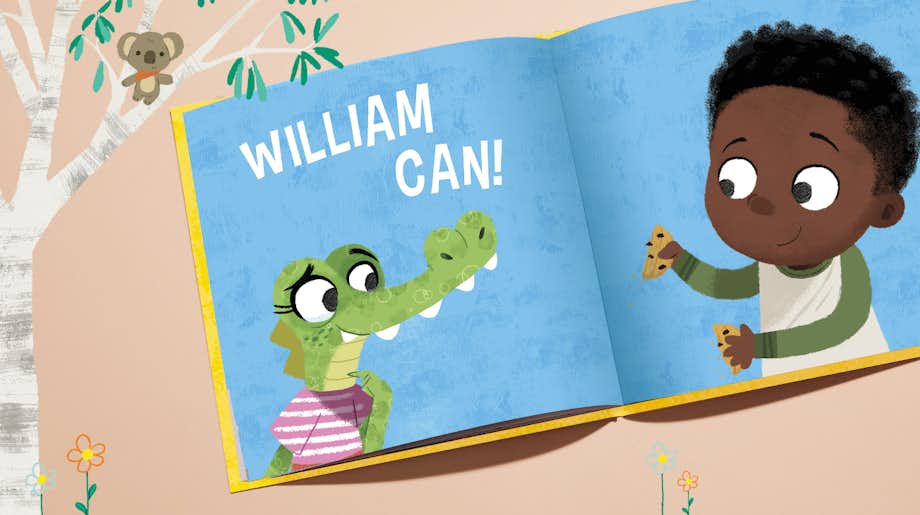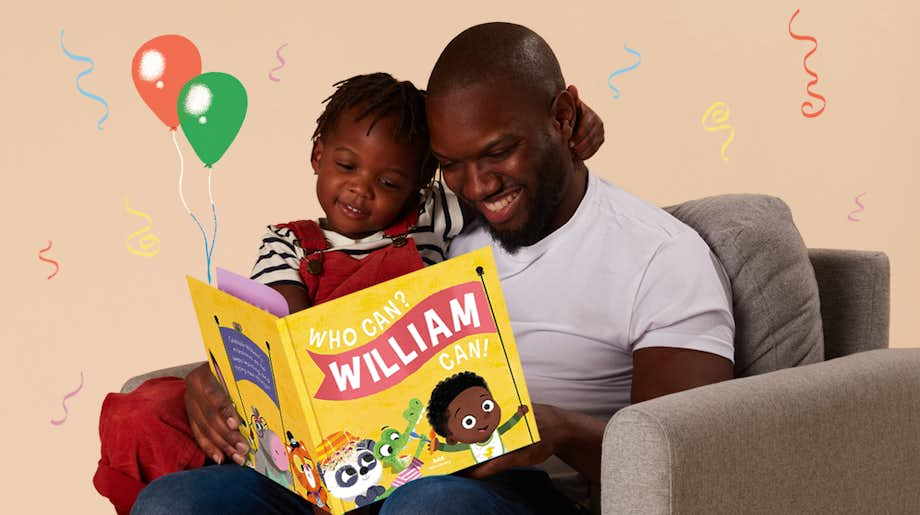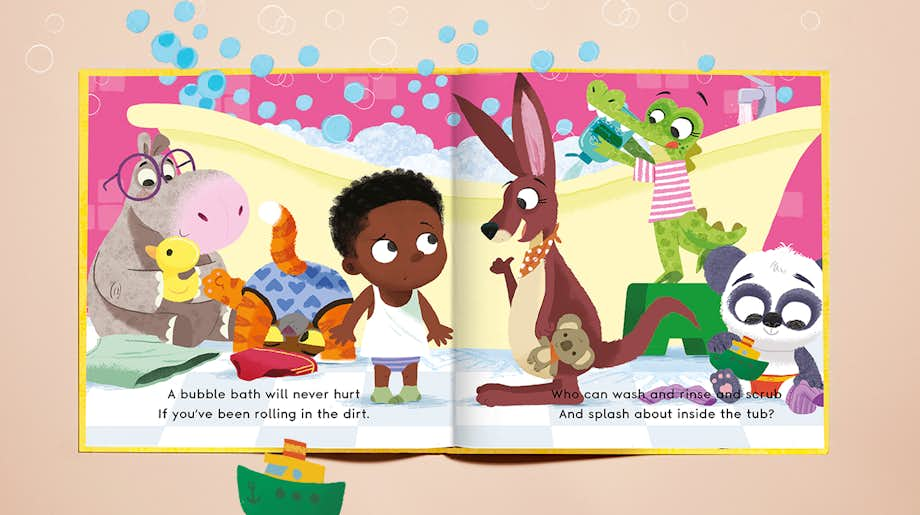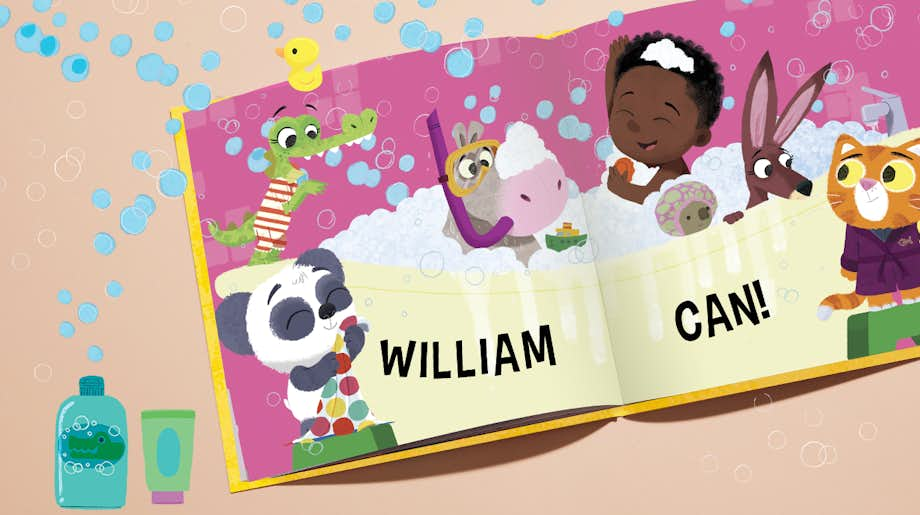 Who Can? You Can!
A book of milestones
What can your toddler do all by themselves? Add four everyday challenges to this personalized milestone book that celebrates their tiny triumphs.
Recommended for ages 0-3
Preview all 26 pages before buying
Ships worldwide within 48 hours
"Thanks for creating such a positive book!" – Alison
Peek inside! Start by adding a child's name.
Choose the adventurer in your book
"A lovely story that really helped me boost my son's self esteem, and build a positive mindset. I can't recommend it highly enough."
Loved by Ashlea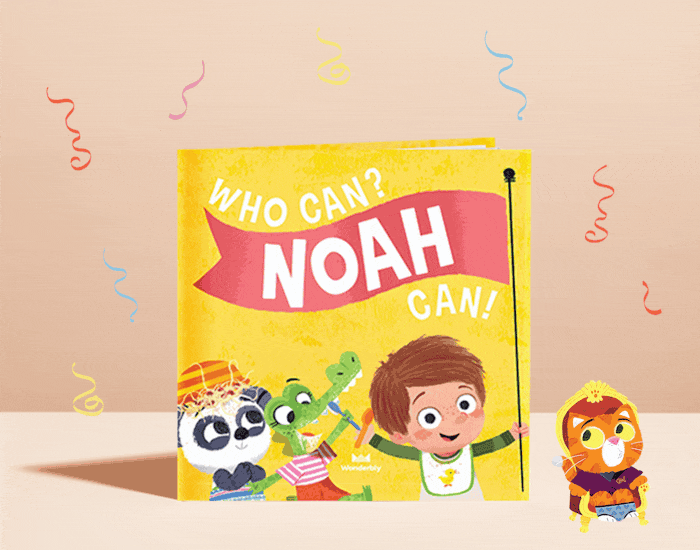 How is this book personalized?
Add a child's name and choose their character. Then pick four milestones for them to master, from washing their hands to dressing themselves. Each milestone becomes a chapter in their one-of-a-kind storybook!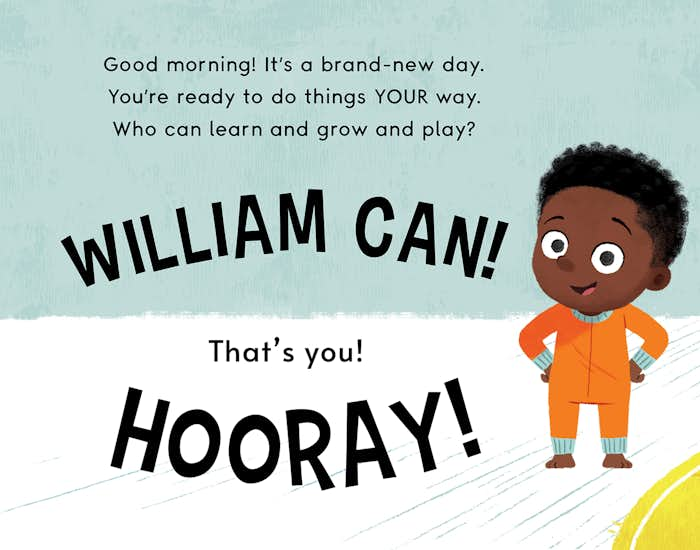 What's the story?
Follow your little one as they go about their day, trying new things and mastering tricky tasks from using the potty to sharing nicely. Written in a rhyming refrain that's perfect for reading together – with plenty of joining in!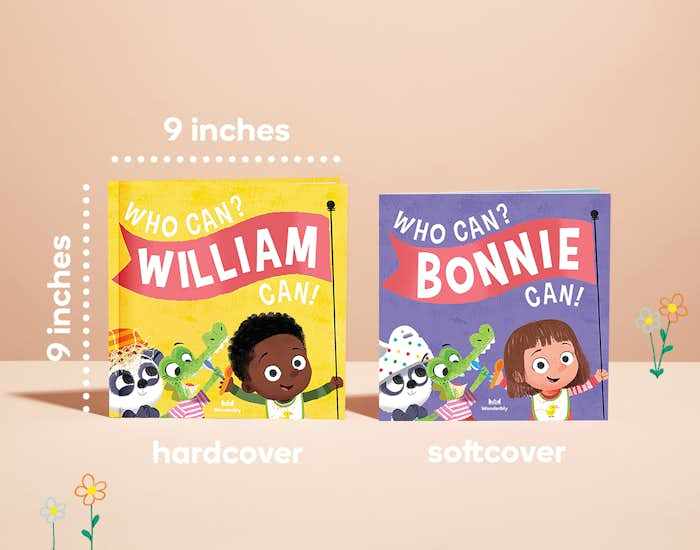 Quality and size
The square format (9 x 9 inches) and thick, high quality paper make this the perfect book to keep wriggly toddlers entranced. Choose from softcover or hardcover for any extra-dribbly readers!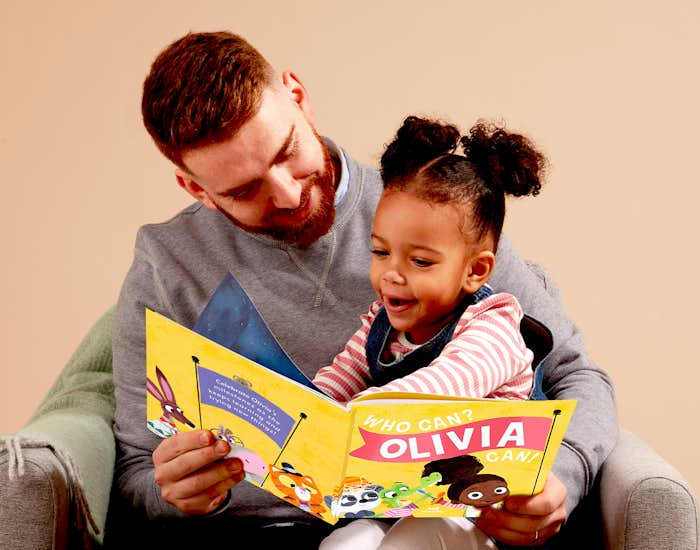 Perfect gift for toddlers
Packed with positivity, this story is perfect for little ones learning to do everyday things for themselves. A unique way to boost their self confidence.
Reviews
This book is really good at promoting positivity. It makes all the day to day activities that young children do fun and gives them confidence because they know they can do these core life skills. It's all framed in a way which empowers children and their parents, and provides something parents can discuss with their children in clear, simple language.
We love it! Our daughter really gets involved and shouts out the 'Ava can!' part each time! It encourages her to believe that she can do anything instead of saying, I can't.
What an amazing message to enforce in children's life. You can do anything you put your mind to, you can be anything in the world.
FAQs
What age is this book for?
This personalized toddler book was created for kids from 0 to 3. Packed with positive lessons, this story is perfect for little ones learning to do everyday things for themselves like potty training. But it's not just a potty book! You can choose from 8 milestones including brushing teeth, sharing, washing and hands getting dressed.
How does it help with toddler training?
Good question! We created this book to boost children's self-esteem and encourage a growth mindset as they become more independent. Our not-so-secret ingredient is personalization. Because when little ones see themselves getting something right in the story, it boosts their confidence to try it in real life. From potty training to sharing nicely, this milestone book is all about positive reinforcement!
How can I personalize the book?
• Child's first name: their name appears on the front cover, and is repeated throughout the rhyming story to reinforce their confidence and self-belief.
• Child's adventurer: we've designed six little characters to choose from, for both boy and girl. Select their gender, then choose from a selection of natural hair and skin tone options.
• Choose four milestones: pick from potty training, washing hands, getting dressed, brushing teeth, taking a bath, feeding yourself, sharing, playing outside and saying 'please' and 'thank you'.
• Your free personalized dedication message: Make your gift extra-memorable by adding your own dedication. We'll print up to 400 characters and 10 lines right at the start of the story, for free.
What occasion is best to buy this book for?
This is an ideal birthday present for toddlers, or a just-because gift from parents to their little ones to help with their daily routine. It's especially popular with grandparents, too!
Do you have any more books for toddlers?
We certainly do! Our most popular books for tiny humans include ABC For You which might just be the most fun way ever to kickstart a little one's literacy skills. We also have Bedtime For You and Daycare For You, two personalized toddler books especially designed for calm days and soothing bedtimes.
More Wonderbly books to make your child feel loved
Get more clever ideas and swashbuckling updates