Daycare For You
A reassuring story for their next big step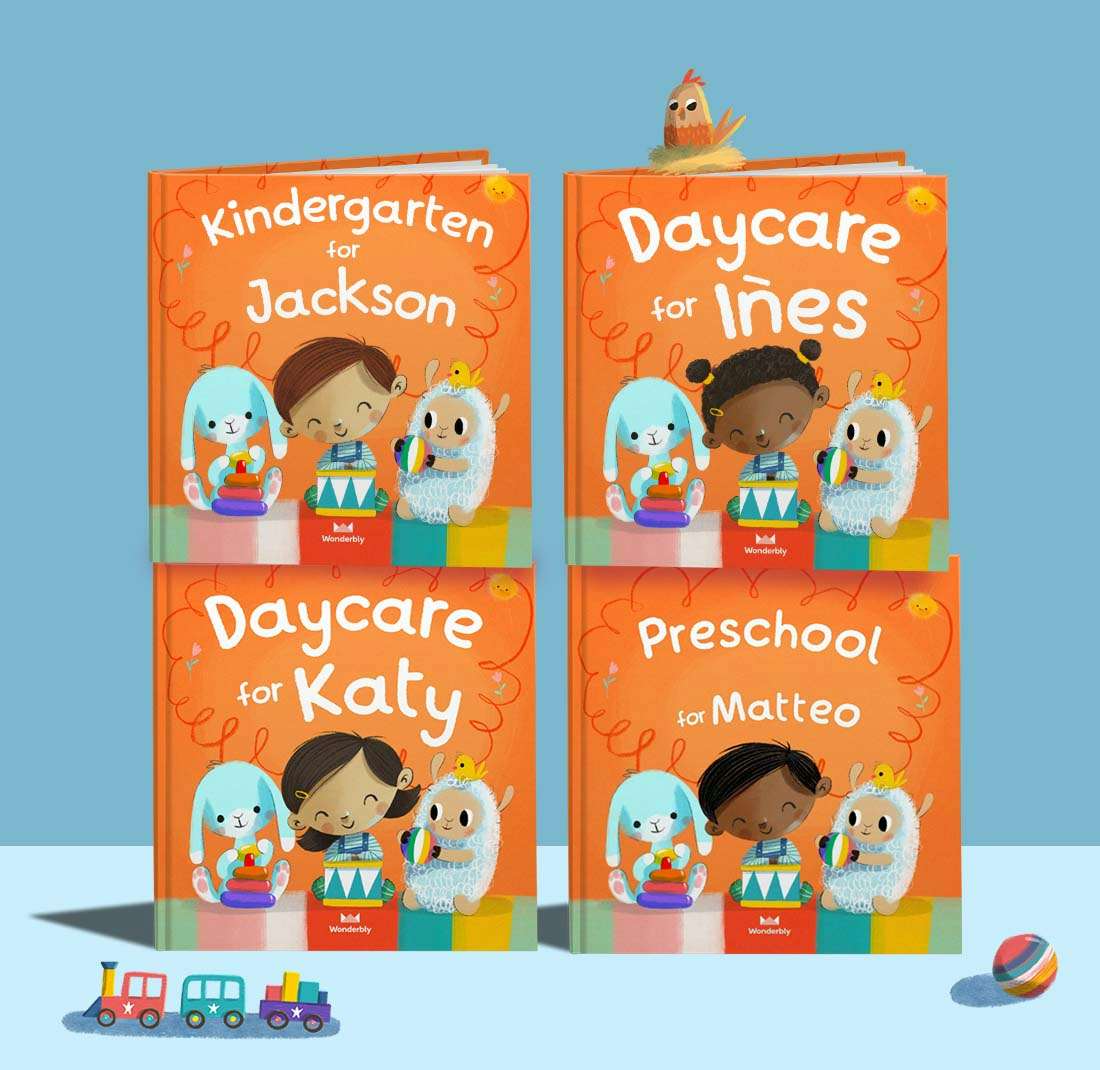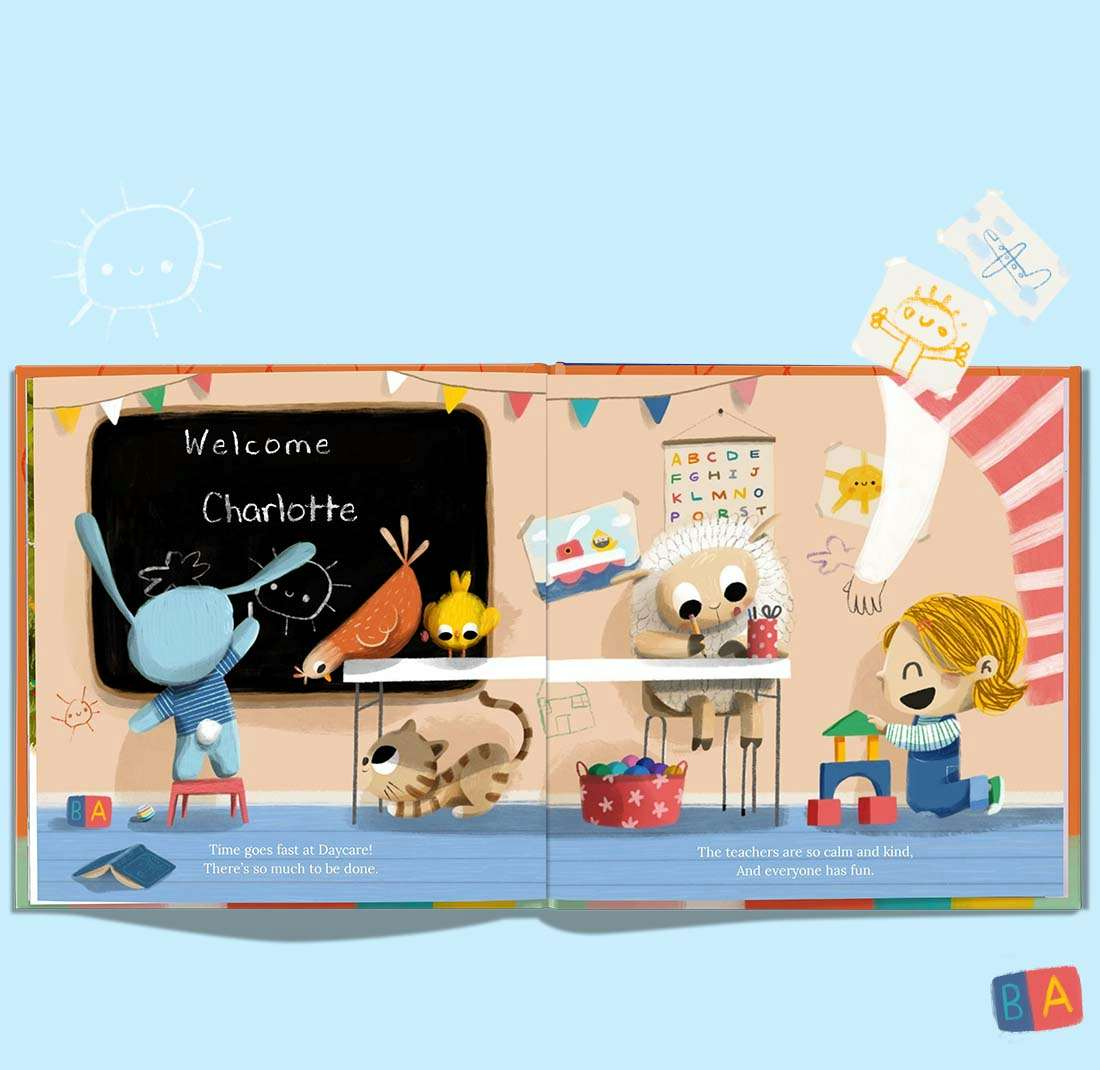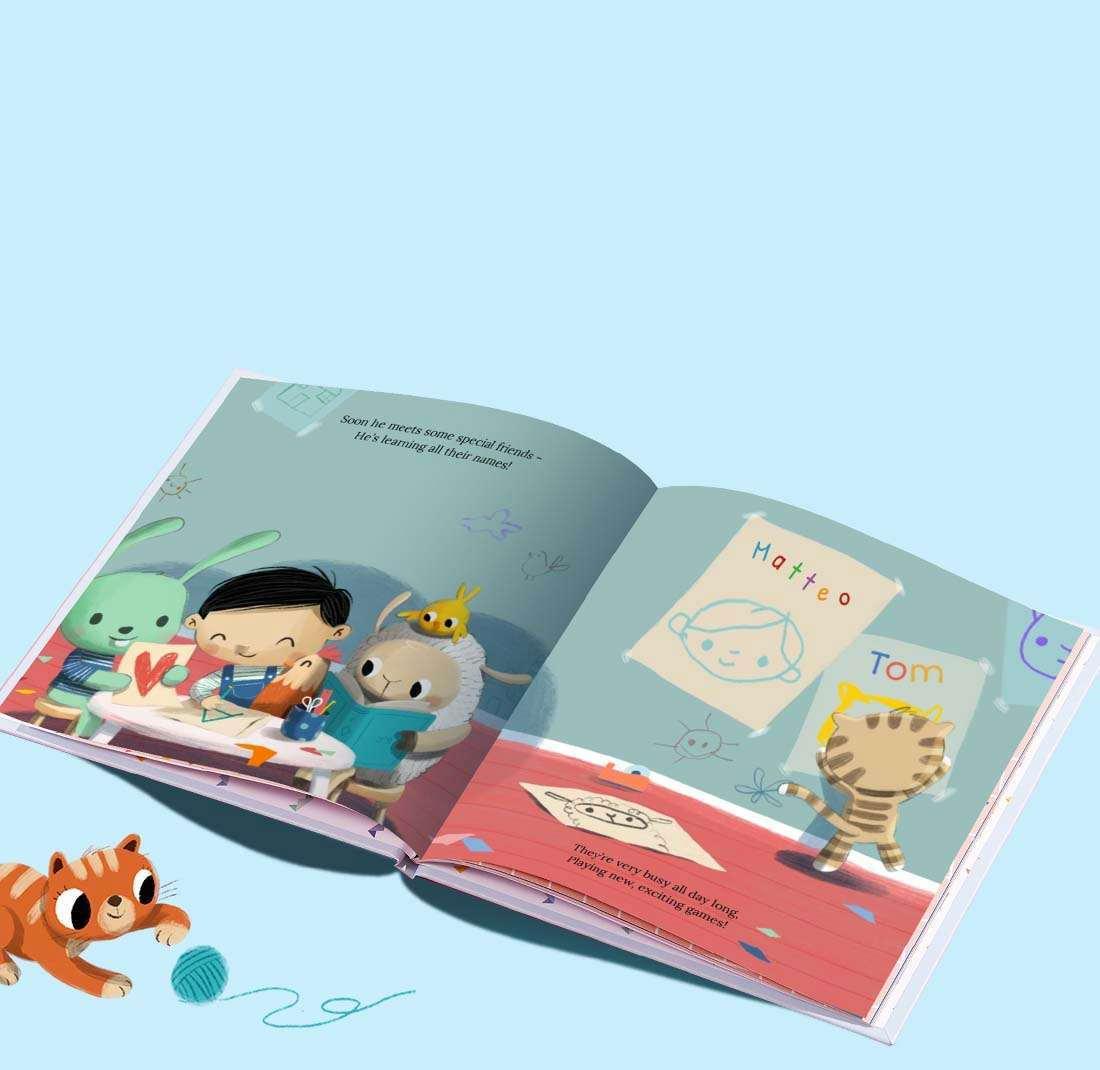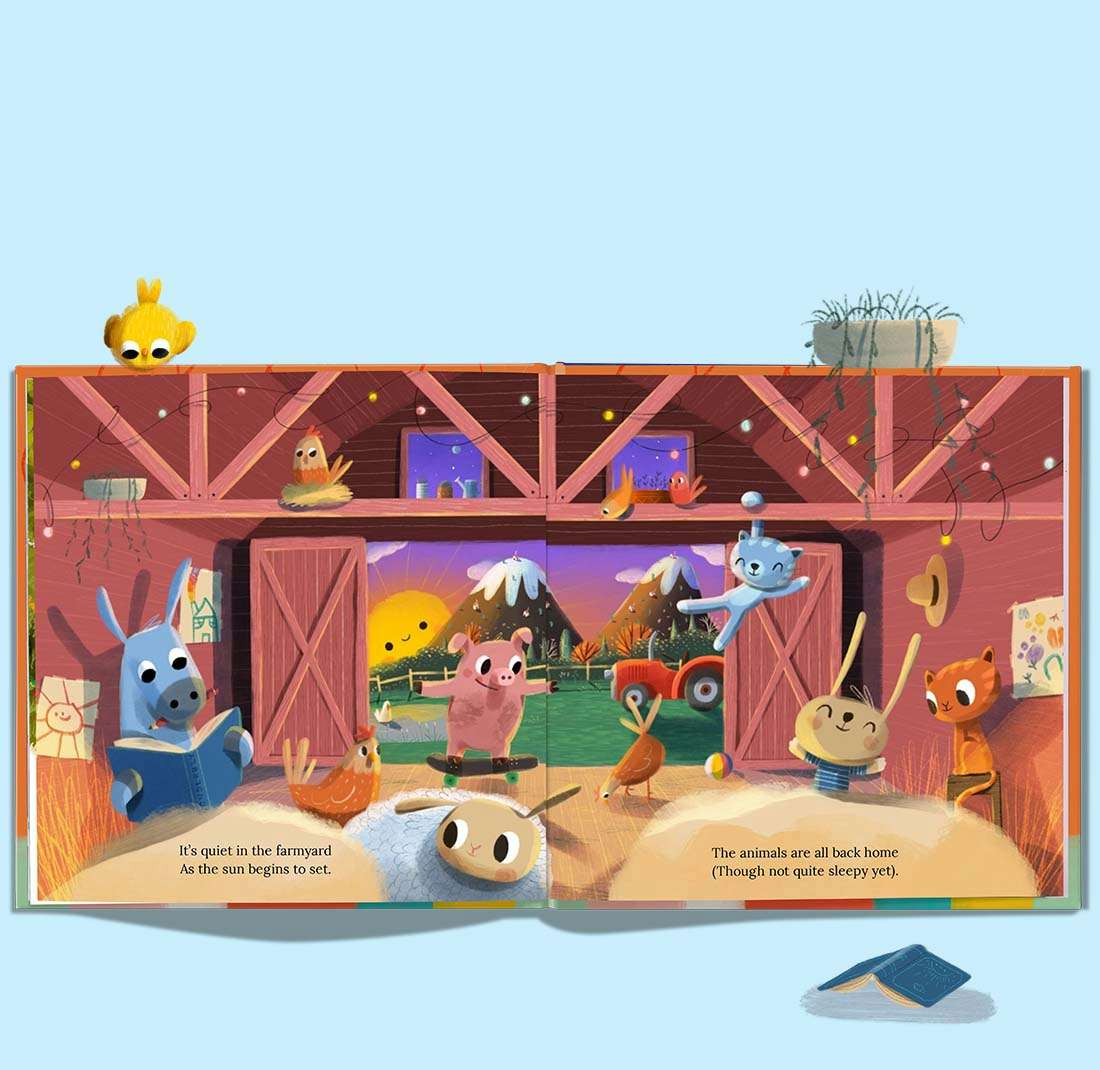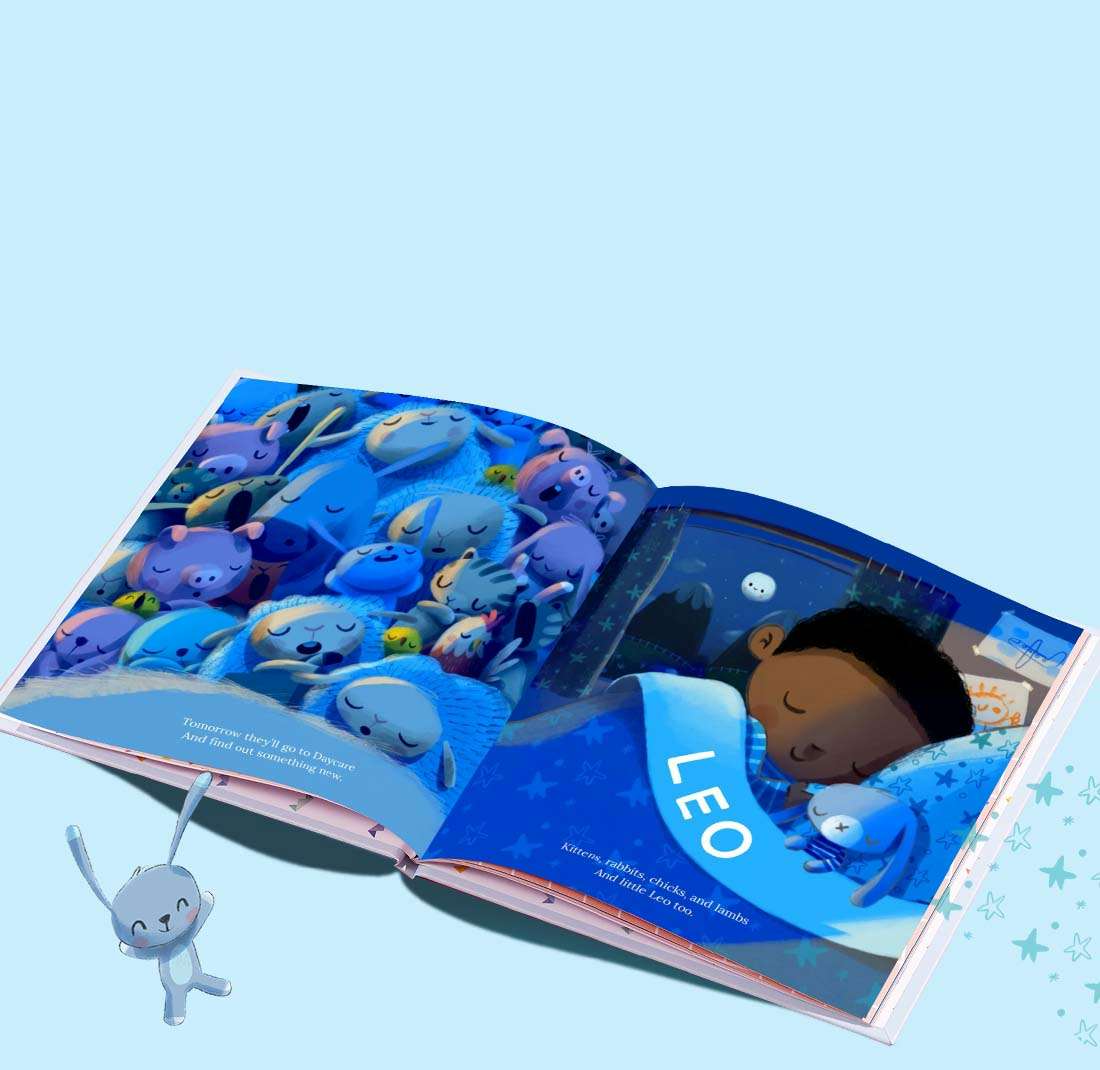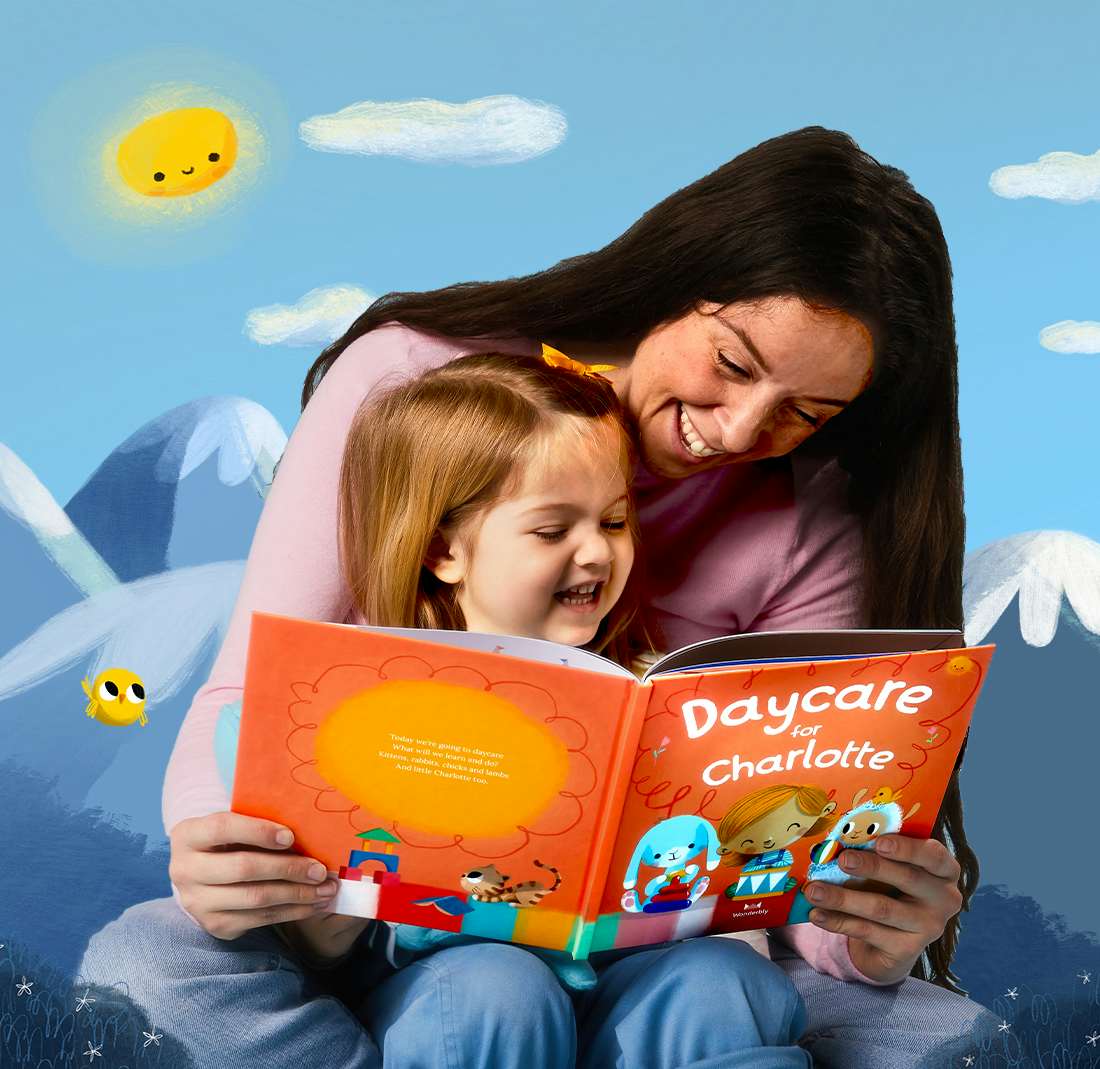 A personalized daycare book that helps your little one with their next big step. The brand new sequel to Bedtime For You.
Recommended for ages 0-3
Preview all 26 pages before buying
Ships worldwide within 48 hours
Rated 5 out of 5
Rated

5

out of 5
"A fun and positive way to get children ready for daycare. Great idea!" – Rosie
Read reviews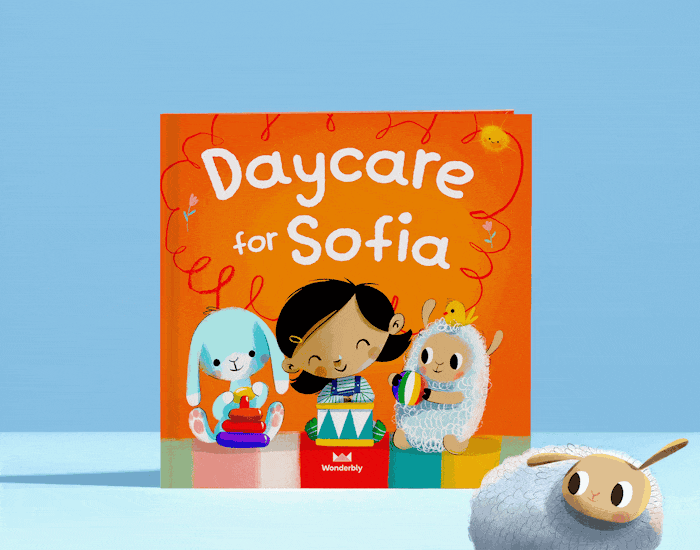 How is the book personalized?
Enter your child's name, pick their character and even add the name of their daycare! We'll fill their book with delightful details so your little one knows how much they're loved. Customize your dedication for an extra comforting touch, that they'll carry around all day.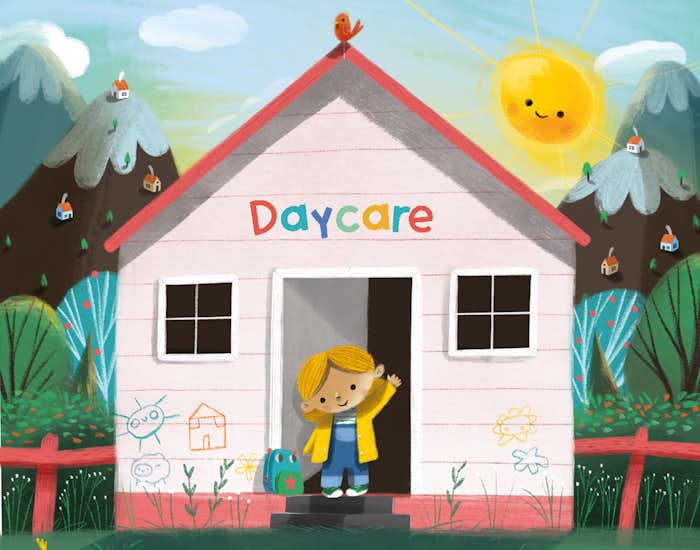 What's the story about?
It's a day in the life of your little one, and their fuzzy animal friends! They'll see themselves leading the way through their morning routine, and a fun-packed time at daycare. The best part? At the end of a busy day, they're picked up safely – by someone who's loved them all day long.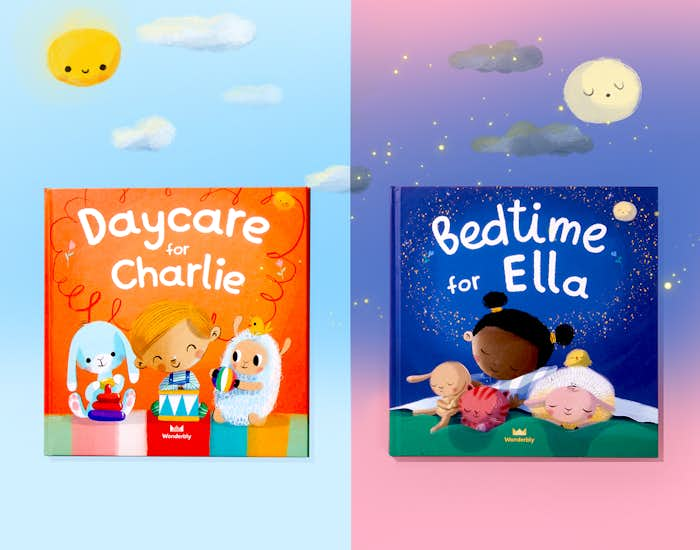 Complete your collection!
Create the perfect morning and bedtime routine by pairing Daycare For You with our hit sleepytime story, Bedtime For You. Your little one will feel loved every minute of the day (and night!) Explore the collection.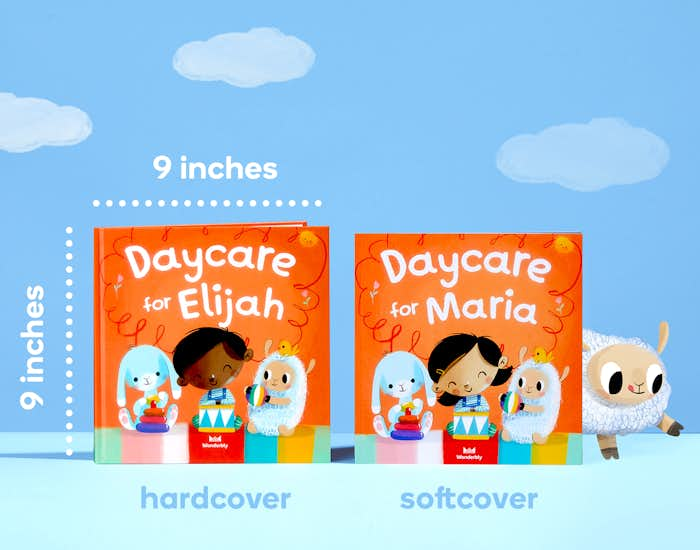 Quality and size
Measuring 9 x 9 inches (ideal for little hands) and made from thick, high quality paper, this book fits perfectly into daycare bags. Choose from softcover or hardcover for any extra-dribbly readers!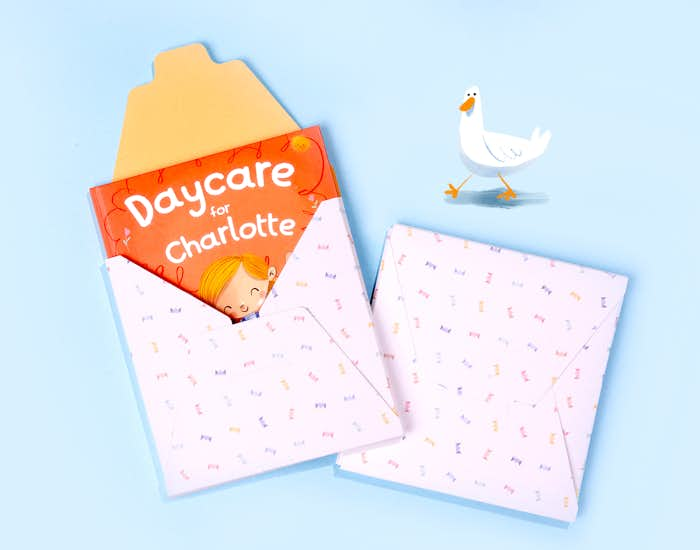 Perfect gift for 0 to 3
Celebrate a child's daycare milestone with a personalized story they'll read over and over. It's perfect for soothing early morning nerves, and reminding little ones just how much fun they'll have on their new adventure.
Reviews
Rated

5

out of 5
Guidance for big transitions is key! This is a helpful tool to use for our kids AND is a wonderful gift!
The transition to daycare can be difficult for little ones (and parents) and NOBODY covers this topic, especially in a fun, creative way, like Wonderbly always does.
This book will make the transition into daycare so much easier for children!
I run a daycare. It can be a big deal for a child, so having a book to prepare them for daycare or kindergarten is a great idea. It will help to make it less scary.
Who would you like to make a book for today?