Your Treasury of Nursery Rhymes
A personalized nursery rhyme book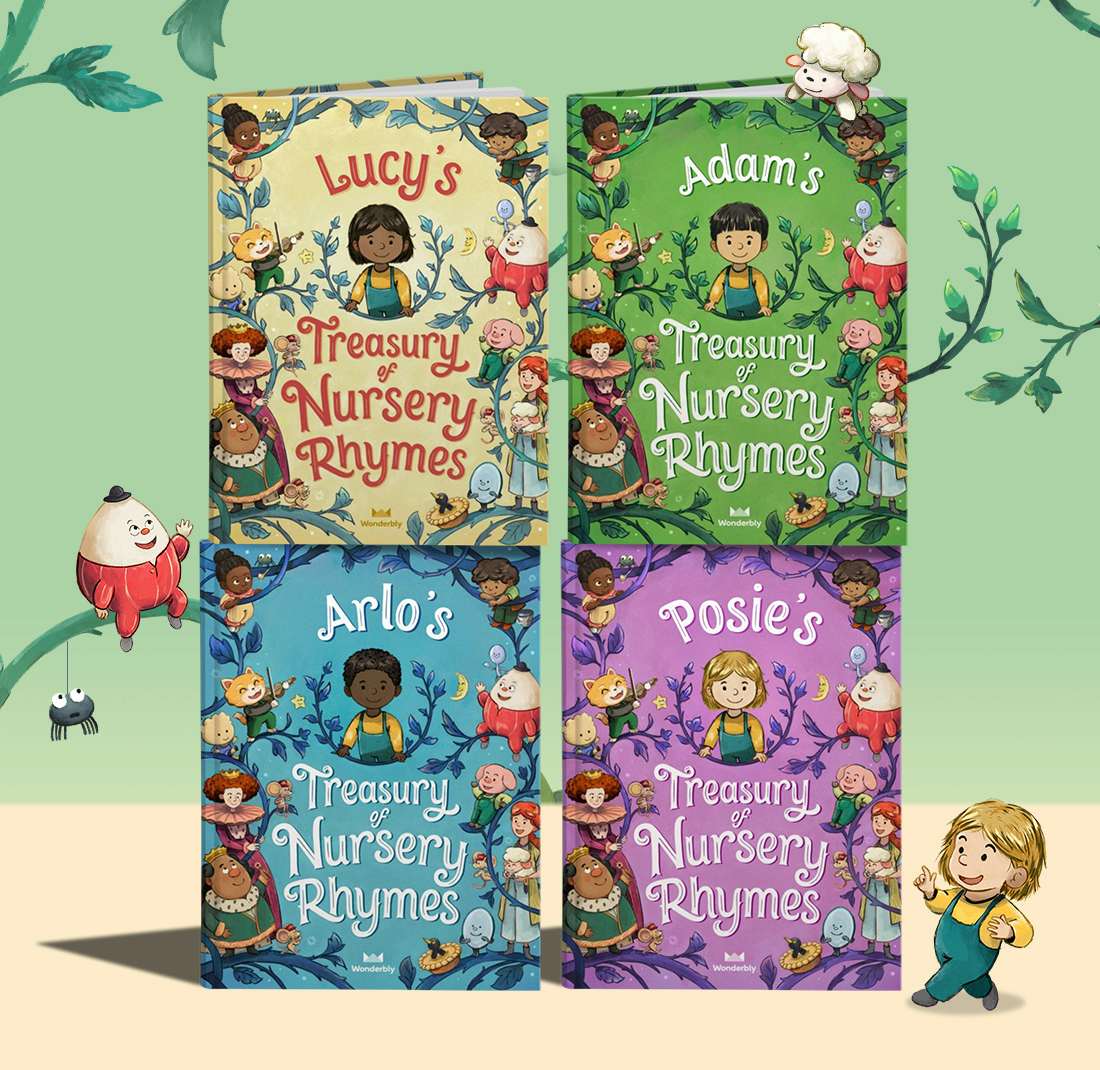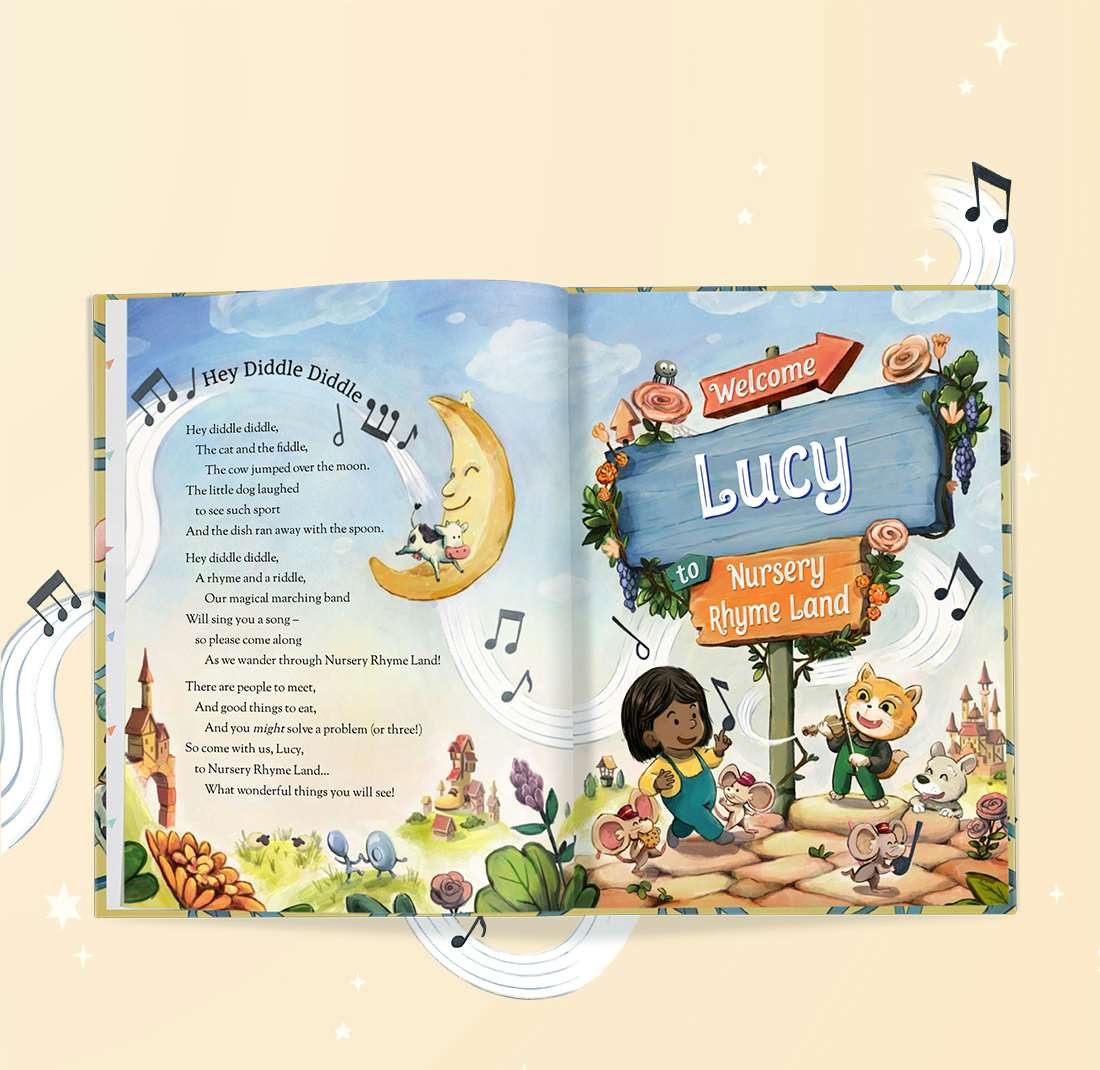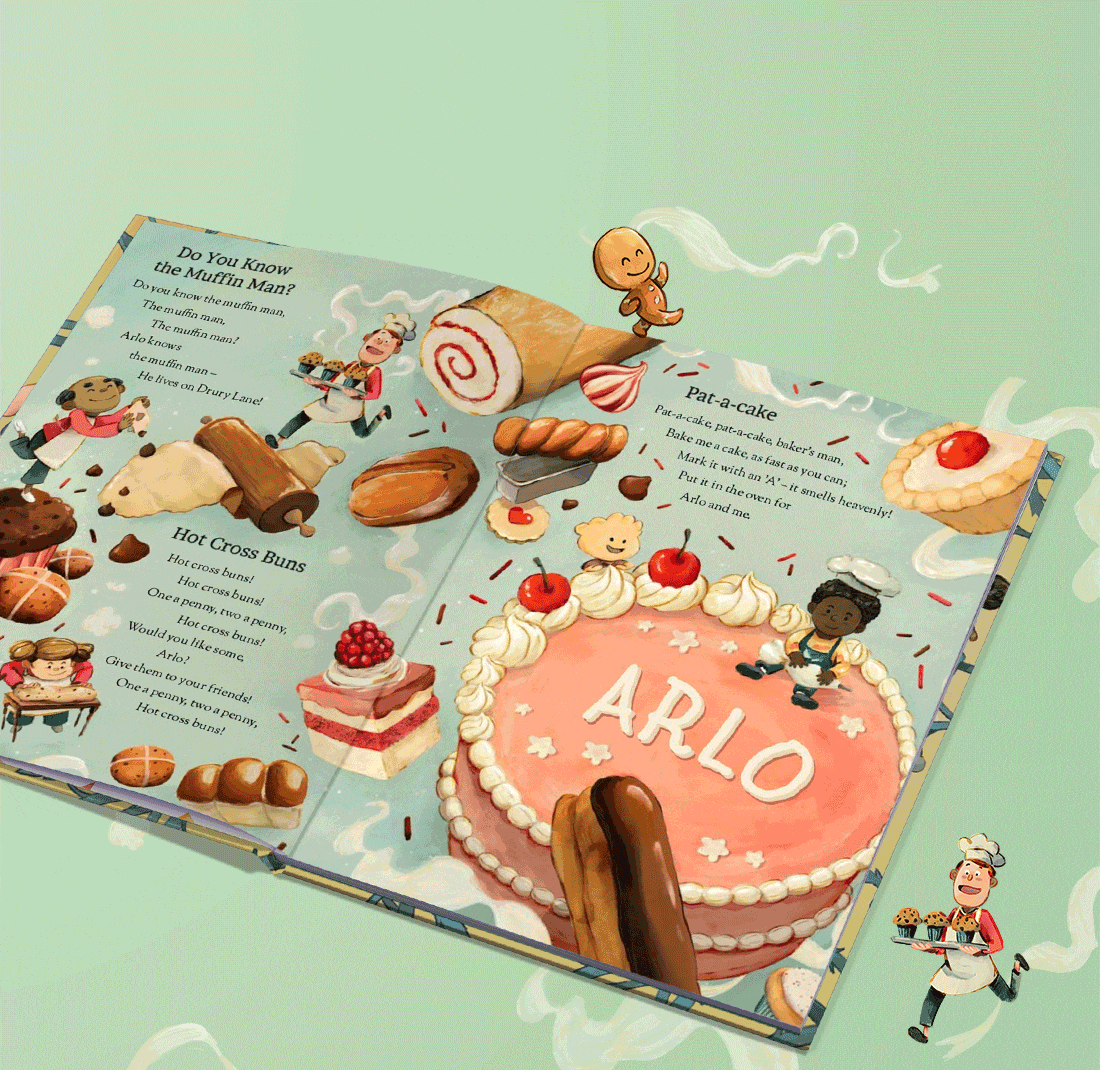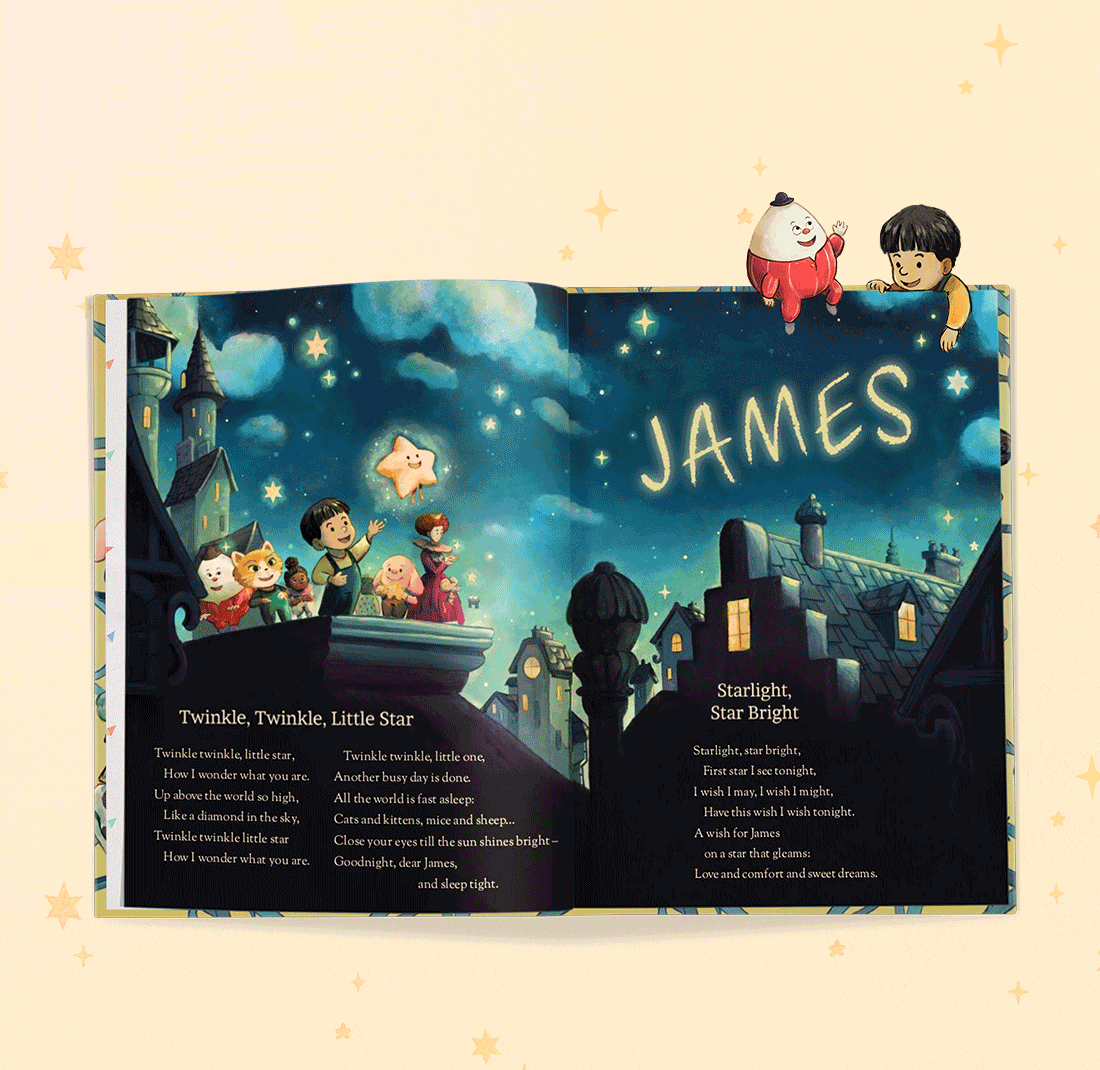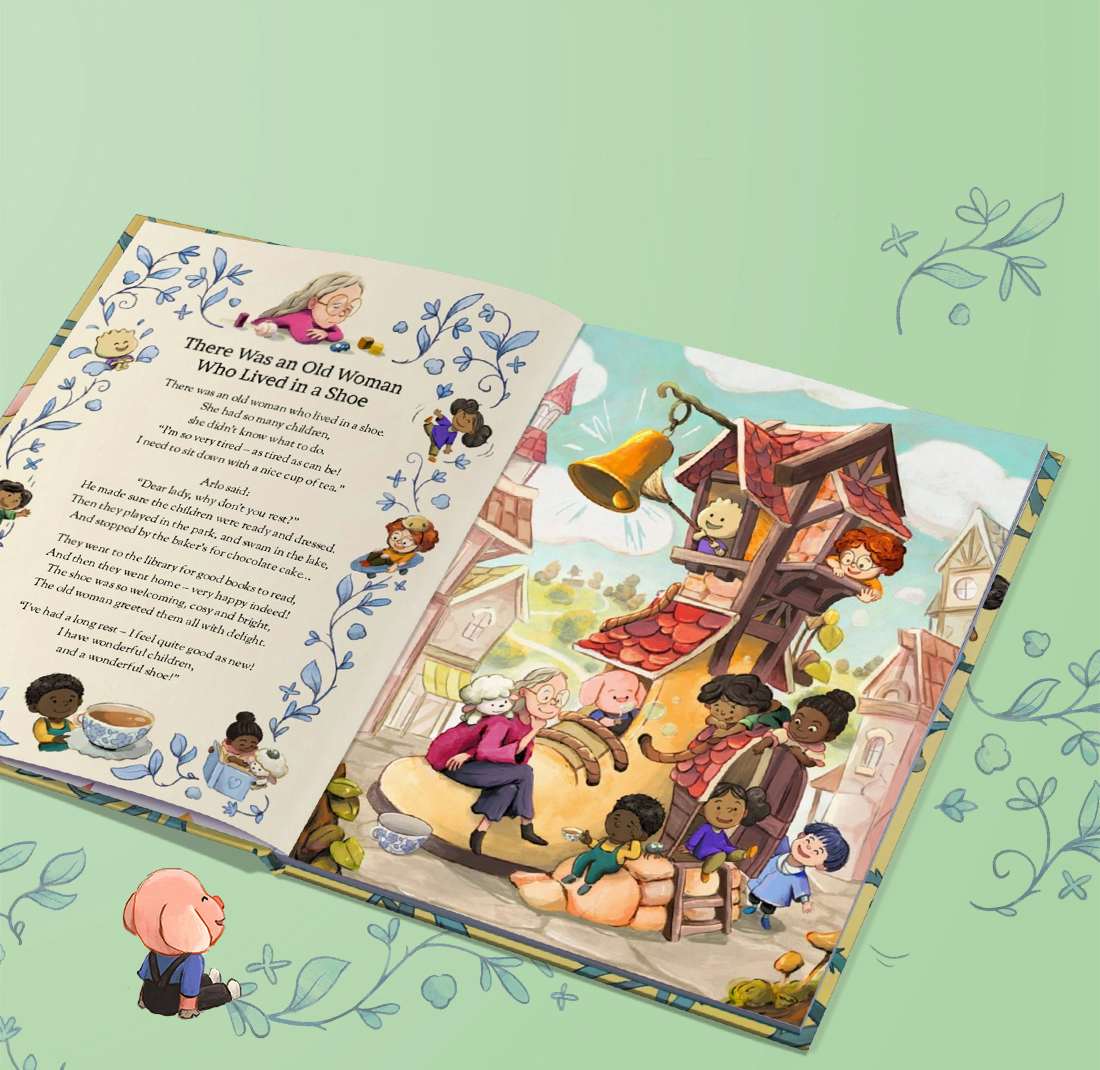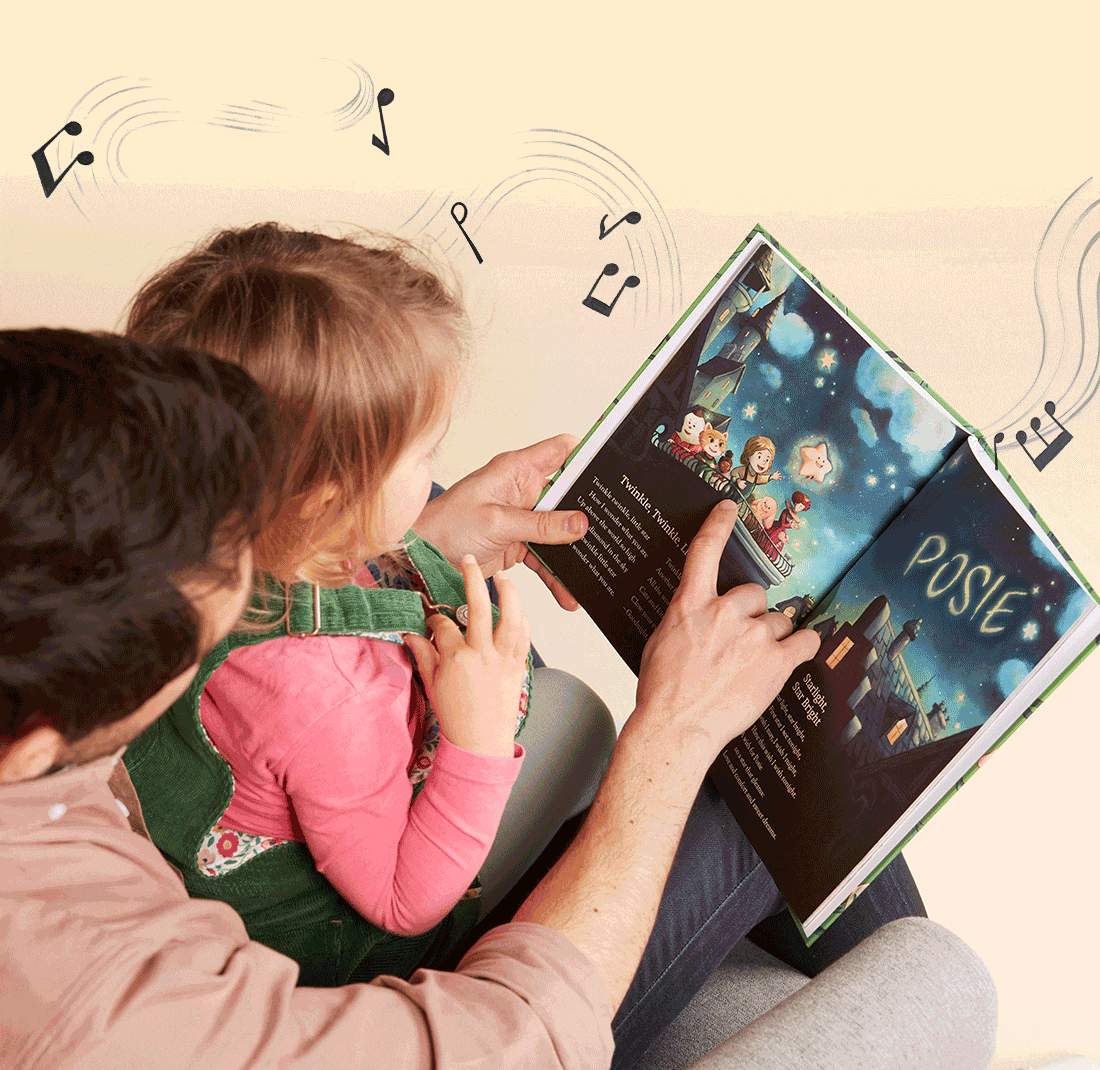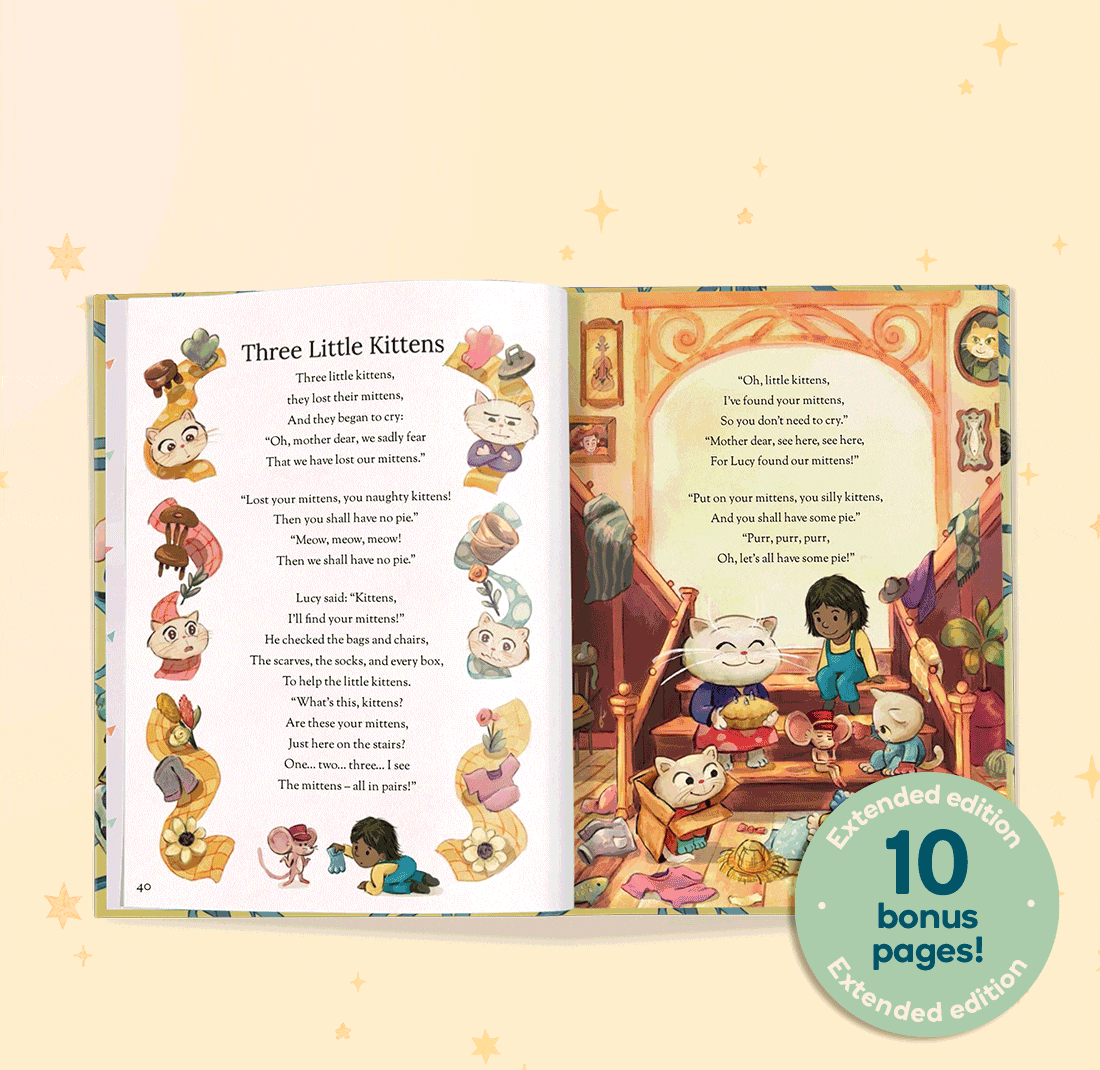 Traditional nursery rhymes… with a twist! Transform a child into the hero of over 30 classic songs and stories in this charming personalized keepsake book.
Recommended for ages 0 to 3
Preview all 40+ pages before you buy
Ships worldwide within 48 hours
"My daughter loved finding her name in the rhymes!" – Jessica
Read reviews
"My granddaughter loves this book! It brought back wonderful memories from my childhood, and reading nursery rhymes with my children, too."
Loved by Helen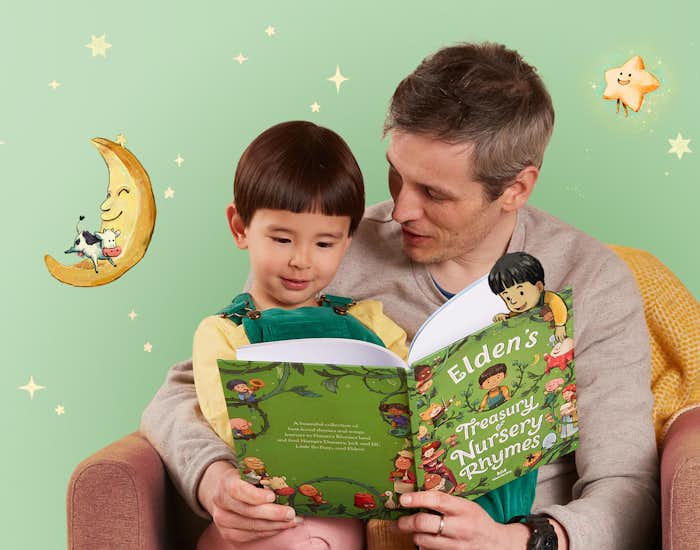 The perfect personalized keepsake
This timeless collection of nursery rhymes is a beautiful gift to pass on to a child, and will fill their early years with magical memories. Whether you're buying for a christening gift, celebrating a first birthday or just want to treat a special little someone, it's a treasury to be cherished for years to come.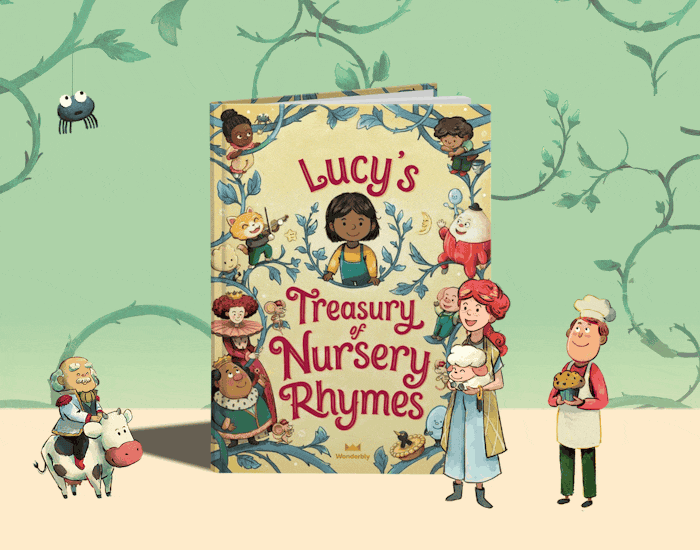 Filled with family favorites
Your child will love spotting themselves in their nursery rhyme book, sharing a snack with Little Miss Muffet, and helping put Humpty Dumpty back together again! Featuring over 30 traditional rhymes, this collection is the perfect way to bring children and their grown ups together for a sing-a-long storytime, night after night.
Reviews
Great gift. Some of my fondest memories are reading nursery rhymes with my Dad
The idea of fixing Humpty Dumpty definitely captured my son's imagination!
My granddaughter loves this book! It brought back wonderful memories from my childhood, and reading nursery rhymes with my children, too.
We really love this book! My three-year-old can now "read" her favorite rhymes to us because she has them memorised
Who would you like to make a book for today?
Get more clever ideas and swashbuckling updates