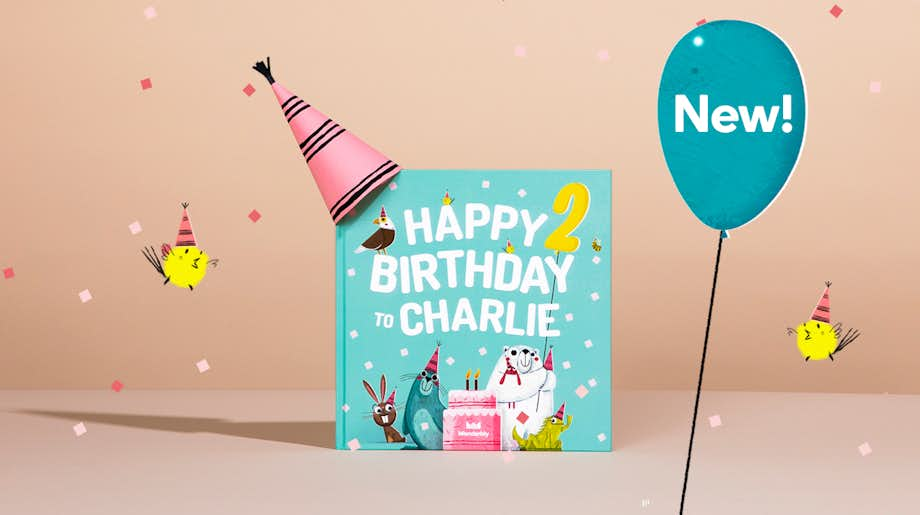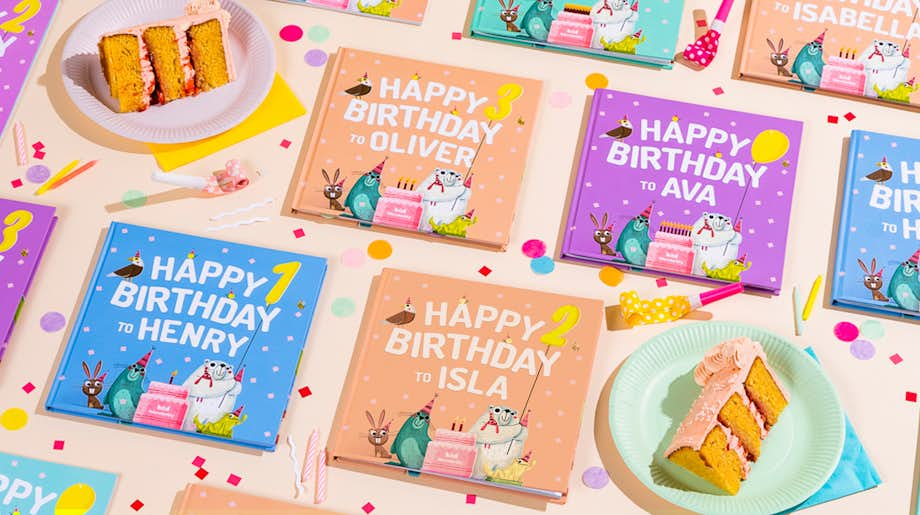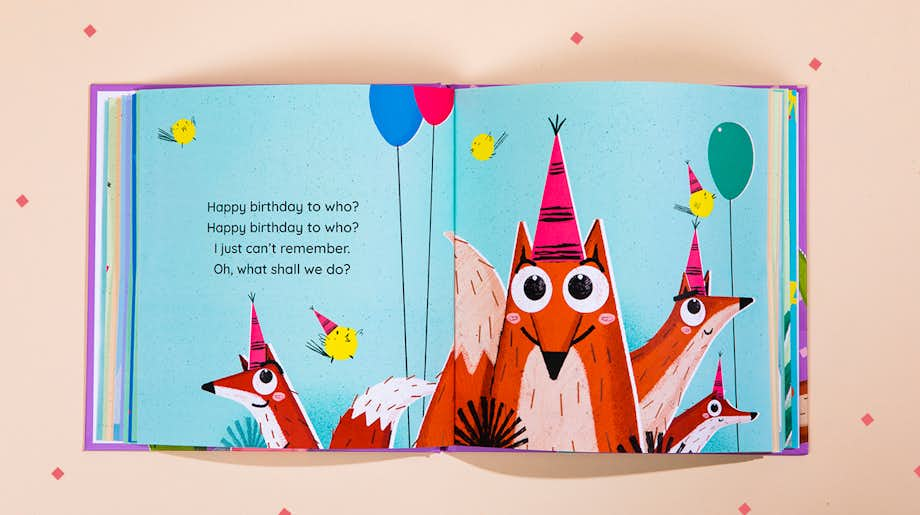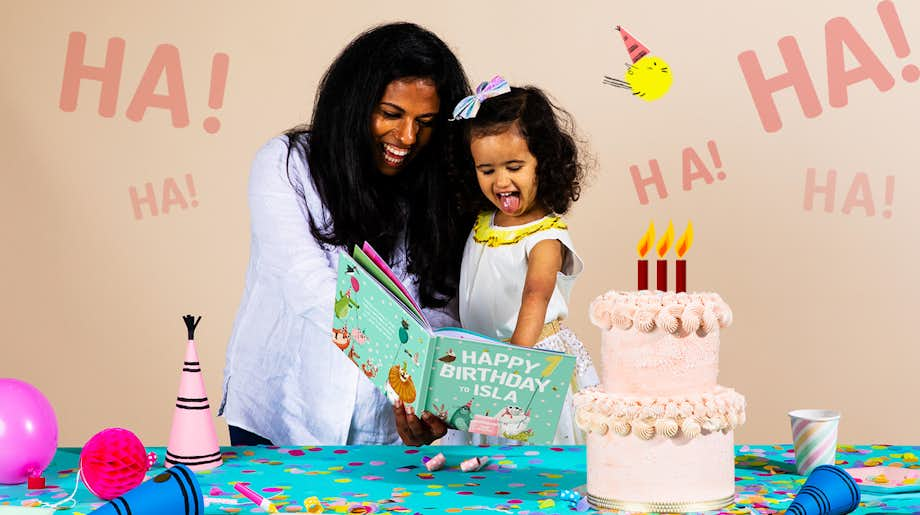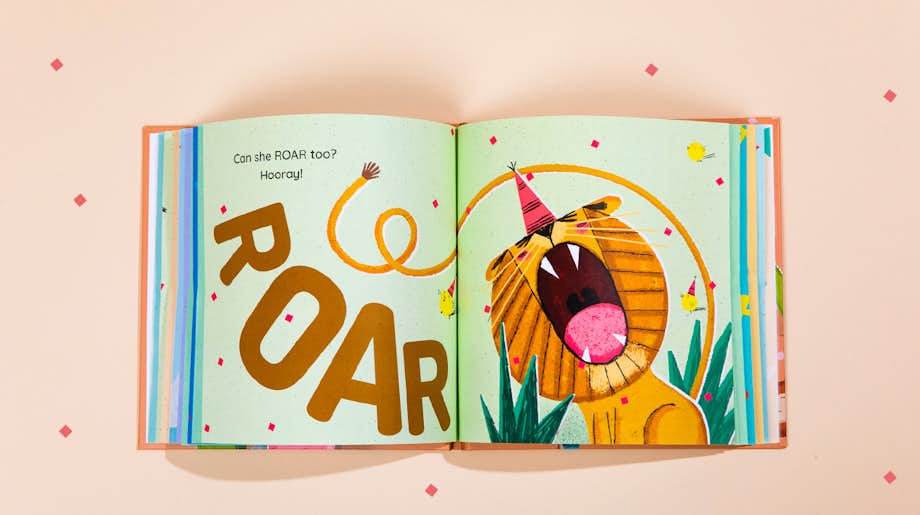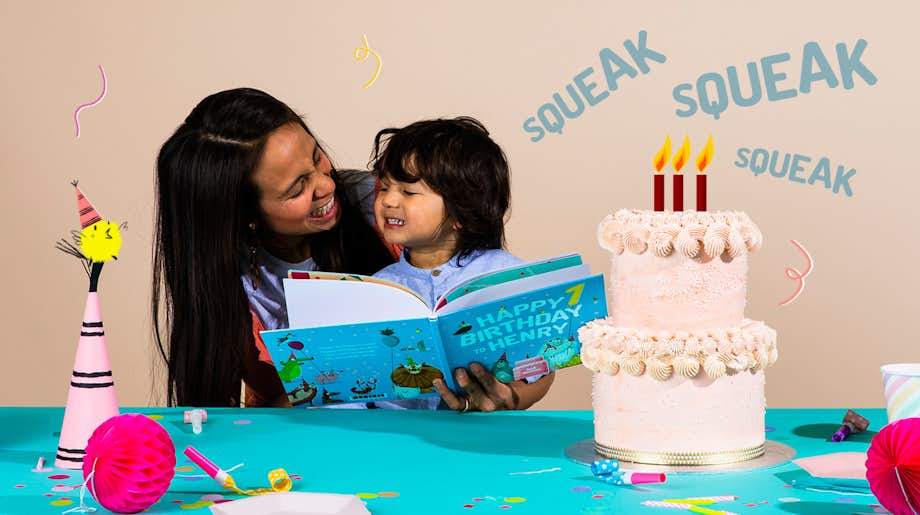 Happy Birthday To You
This birthday, give a child a creative gift that no one else in the whole world will have. Just add a child's name and choose their age, and shazam! Watch their unique, interactive birthday story burst into life – personalized from the front cover to the final spread.
Recommended for ages 0-4
Preview all 28+ pages before buying
Ships worldwide within 48 hours
"The concept is creative, unique and very much an interactive reading adventure any kid would love!" – Kirsten
Create and preview the child's entire book
"Has everything little kids love: cake, animals and their own name in print!"
— Jenna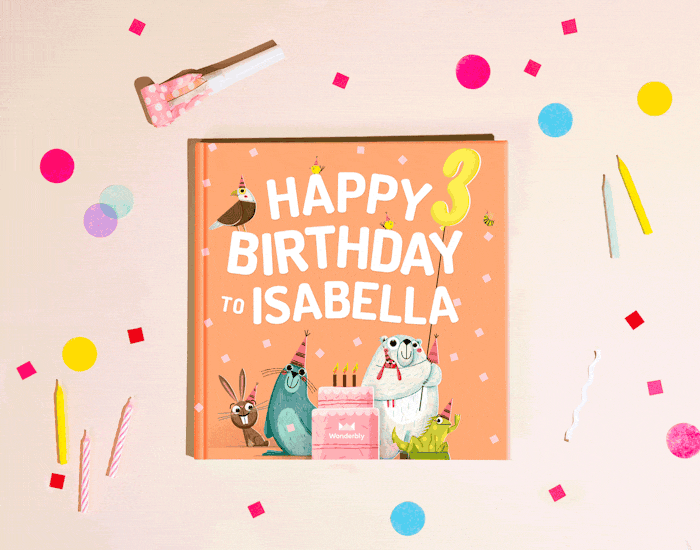 Every name gets its own special story
Add a child's name, and watch their unique birthday book burst boisterously into life! From the front cover to the animals inside, the whole book magically changes based on each letter.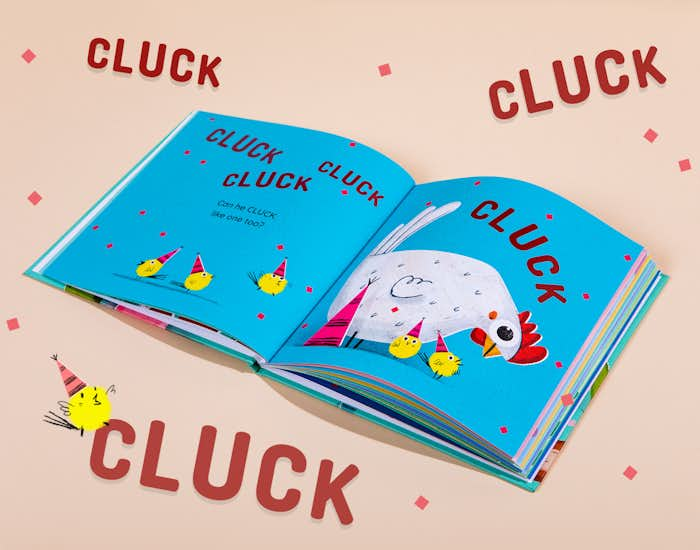 A read-aloud, action-packed hullabaloo
Written in hilarious rhyme, your child (and you!) must join in with the animals to make all the noises and actions – inspiring giggles every time it's read out loud.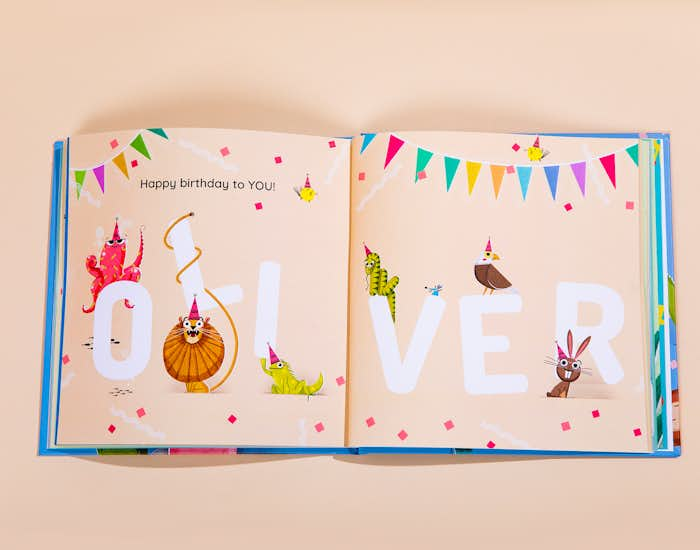 Mischievous animals make learning letters fun
From clapping seals to wriggly eels (and a cheeky fox or two), each animal holds a clue as to whose birthday they could possibly be celebrating...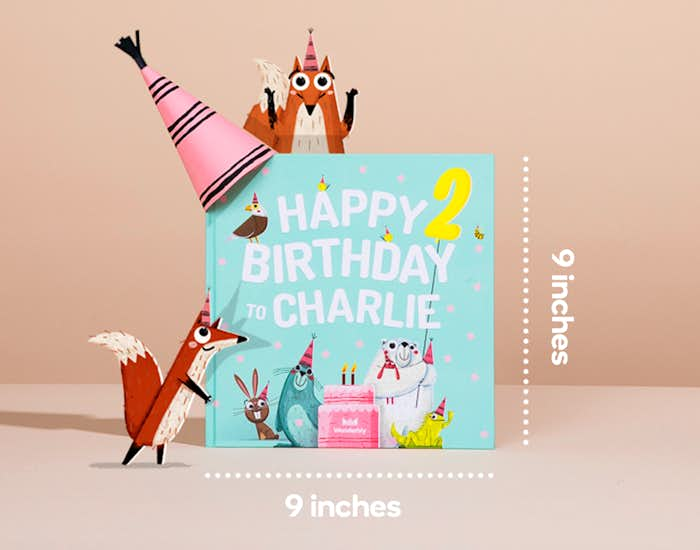 The perfect gift for little hands
Available in toddler-friendly hardcover or softcover (9" x 9"), each book is printed on thick, sumptuous paper that's partly recycled (FSC-certified). Add a child's name and age to the front cover and pick from 4 fabulous colors – the icing on the cake!
Reviews
Perfect birthday gift
What youngster wouldn't want a special birthday book just for them!
A hit with the grandkids
My grandkids just love the animal noises!
Great for unique names
My daughter doesn't always find books with her name on it when things are personalized, so this is perfect.
Twintastic
I have twins and want them both they'll both feel special on their birthday with their own personalized book.
Ticks all the boxes
With each animal representing a letter of a child's name, it helps kids learn while having fun
More Wonderbly books to make your child feel loved
Get more clever ideas and swashbuckling updates