You Are The Best Husband Ever
A celebration of your love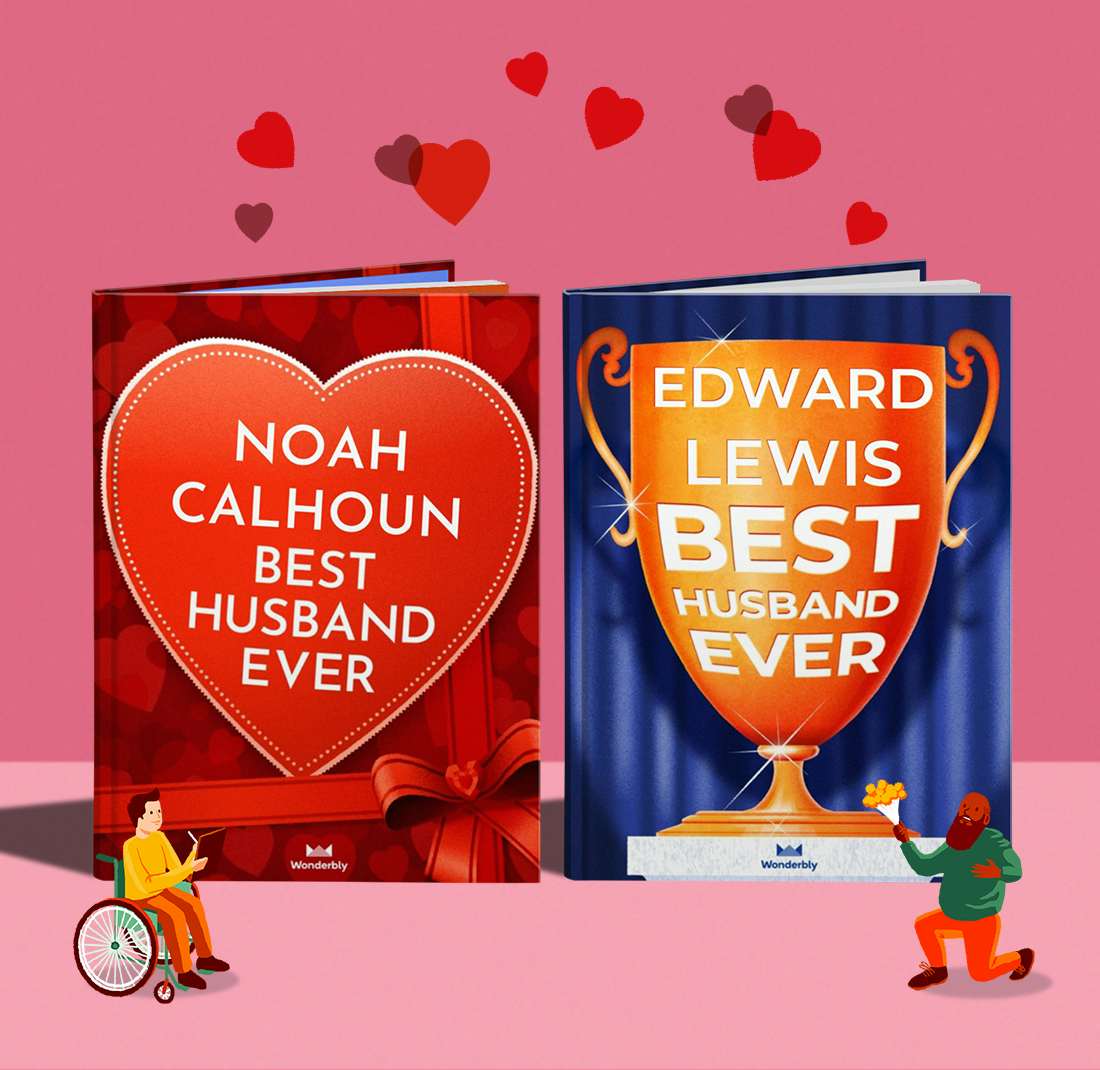 A hilarious, heartfelt celebration of what makes that husband in your life the very best, ever! Choose the special qualities that reflect him, and kazam - a personalized book bursting with meaningful detail.
"I've never seen anything like this! So entertaining and yet heartfelt too." – Karen
Read reviews
"What an amazing gift! I didn't know whether to laugh or cry at all the wonderful things said about me. The book is awesome."
Loved by Sally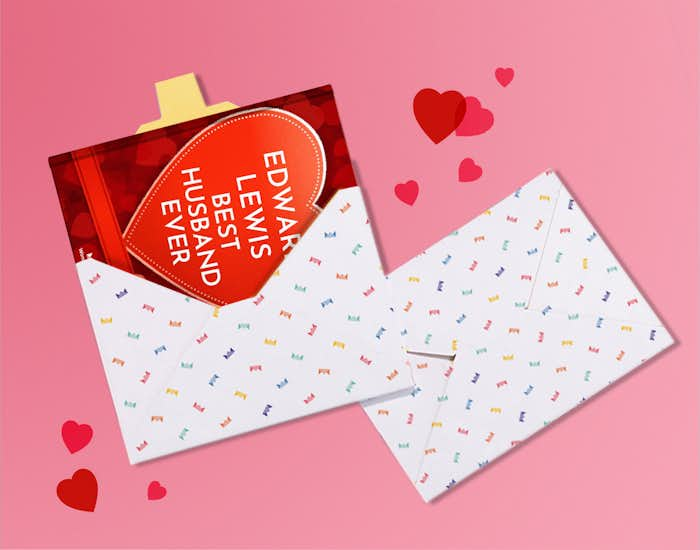 The perfect anniversary gift
This is a book to be read, pored over and enjoyed together – and a couple's keepsake to be treasured forever. You'll come back again and again to the extraordinary detail, pointing to each bit and saying, 'Yes, that's definitely you!'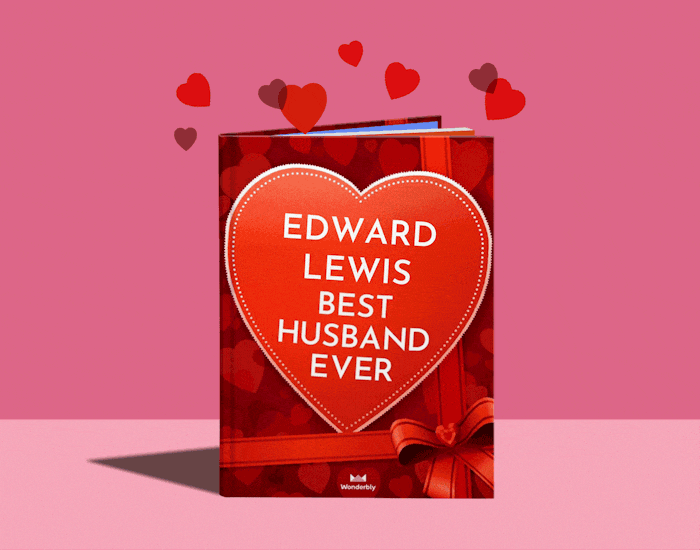 Choose from four different covers
Not only is the book's content designed specifically for your husband, but you can also choose a cover that reflects your special occasion – from a heart design for a romantic Valentine's Day gift, through to something more celebratory that's perfect for your anniversary!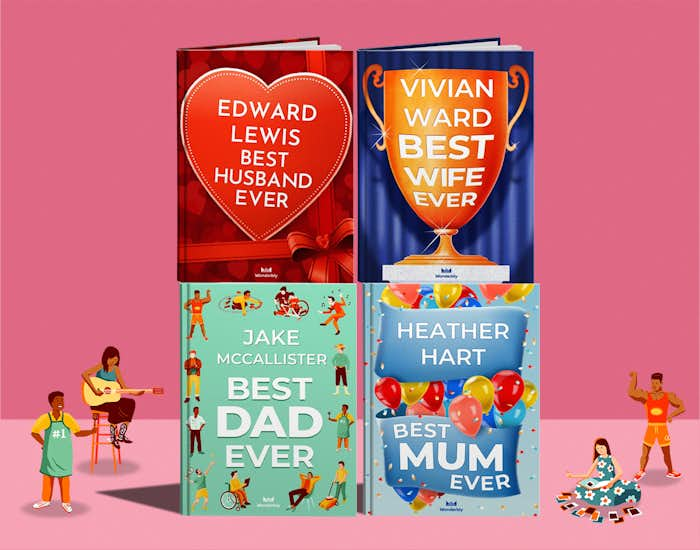 Discover more delightfully personalized gifts
Looking for a one-of-a-kind gift for someone who's one in a million? Our range of personalized books for grown-ups includes gifts for wonderful wives, magnificent moms and delightful dads. Find the perfect gift.
FAQs
What age is this book for?
This wonderful book was written for husbands of all ages, to be gifted by their loving spouses. The personalized, meaningful details and high quality illustrations make it the perfect book to enjoy together as a couple.
What occasion is best to buy it for?
The heartfelt message of love and appreciation makes this the ideal gift for any occasion. Our customers buy it as a Valentine's Day gift, a wedding anniversary gift, or as a thank you gift. This book also makes a uniquely lovely birthday present he'll have never seen before!
How can I personalize the book? 
• Husband's first and last names: add his name or his special nickname, and see it appear on the cover and throughout the story.
• 8 extraordinary qualities: Pick the 8 characteristics that best describe him - including loving, funny, kind and many more. Each quality will become a chapter in his book.
• Partner's name: Add his partner's name, and they'll get a special mention in his book! 
• Up to four children's names (optional): Add the names of up to 4 children to star in the book, if you like. 
• Cover design: choose from 4 covers, including a heart-filled design and a confetti-decorated extravaganza! Your husband's name will also appear on the cover of the book, making each copy utterly unique.
• A free personalized dedication: use our pre-written dedication or pen something all your own, for a meaningful, personal dedication your husband will treasure every time he opens his book.
What makes this such a special gift?
This personalised book for your husband gives you the chance to express just how much you love and appreciate him. It's a timeless celebration of what makes him special, and a gift that he will cherish forever.
Do you do a book for wives?
Yes! We have several books for grown-ups, including books for wives, books for grandparents, books for dads and books for moms. These make unique presents for Mother's Day, Father's Day, or just because. Each edition is incredibly personalized for a totally unique gift. Browse each book below:
• You Are The Best Wife Ever
• You Are The Best Mom Ever
• You Are The Best Dad Ever
Get more clever ideas and swashbuckling updates