One-of-a-kind books for one-in-a-million parents
A personalized celebration of what makes them the best, ever!
What makes mom or dad the best ever?
It might be how funny they are. Or how hardworking. How kind, supportive, or loving. Just choose the qualities that make them so fabulous, add the kids' names, and we'll create a unique, hilarious and heartfelt book, all about them!
You Are The Best Dad Ever
A hilarious, heartfelt celebration of what makes that dad in your life the very best, ever! Just choose the special qualities that reflect him, and kazam - a personalized book bursting with meaningful detail.
Age 19-99

New book for grown-ups

Add dad's name and up to 4 kids
You Are The Best Mom Ever
Show that special mom just what she means to you, with this personalized celebration of her unique marvelousness. Just choose the qualities that make her the best, and we'll make a beautiful book that could only be for her!
Age 19-99

New book for grown-ups

Add mom's name and up to 4 kids
"I've never seen anything like this! It is so entertaining and yet heartfelt too."
Loved by Karen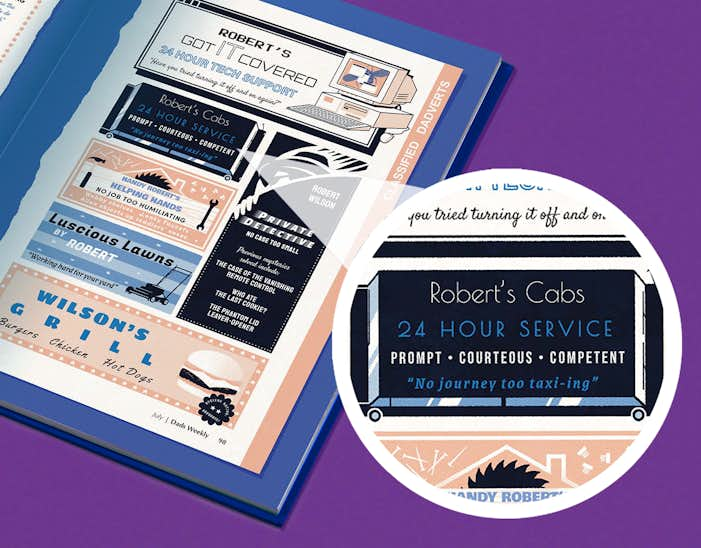 Hardworking
If you choose hardworking as one of the qualities, you get a double-page spread crammed with ads, describing all the different jobs they do for the family. Sports coach, cook, taxi driver, party organizer, IT expert… No job's too small!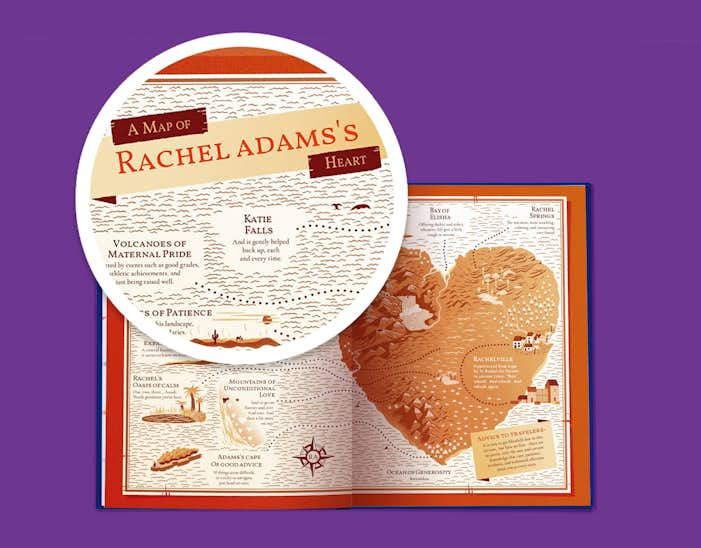 Loving
Go for loving, and you'll get your very own, bespoke map of mom or dad's heart - along with all the room it has in it, for the whole family. Expanses of patience, mountains of unconditional love… Sound familiar?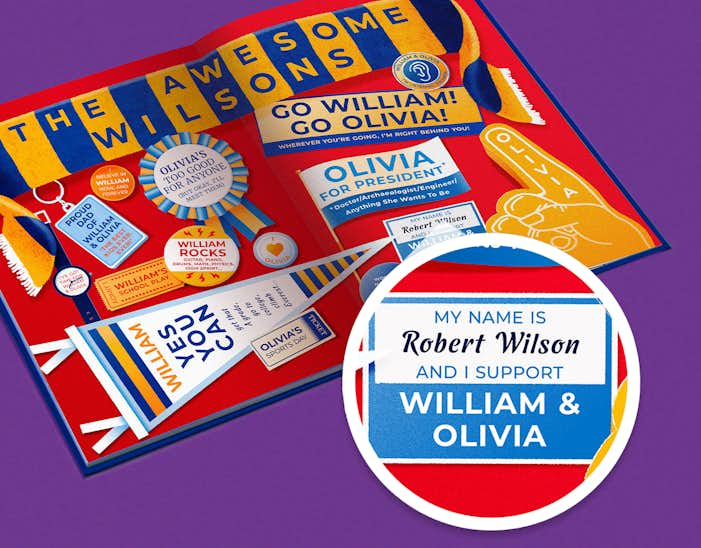 Supportive
Choose supportive and we'll create you a spread celebrating mom or dad's status as the kids' #1 supporter - scarves, pins, badges, pennants, foam fingers, all personalised to every member of the family. Go Mom! Go Dad! Go family!