Personalized books to save the (Father's) day!
Rescue dads from the same old gifts
Stuck for Father's Day gift ideas? Bingo!
Personalized books that dads will treasure for years to come.
Daddy edition
During a day of adventures, a child tells their dad just how much they love him. More than all the toys in the toybox? Oh yes. Than all the shells on the shore? Of course. Than all the worlds in the universe? Easily!
Age 0-3

For dads with young kids

Beautiful illustrations and personalized cover
You Are The Best Dad Ever
A hilarious, heartfelt celebration of what makes that dad in your life the very best, ever! Just choose the special qualities that reflect him, and kazam - a personalized book bursting with meaningful detail.
Age 19-99

For dads with older kids

Add dad's name and up to 4 kids
"I thought the book was such a fantastic idea, but I didn't expect the tears in my husband's eyes when I gifted it to him, it was priceless!"
Loved by Debbi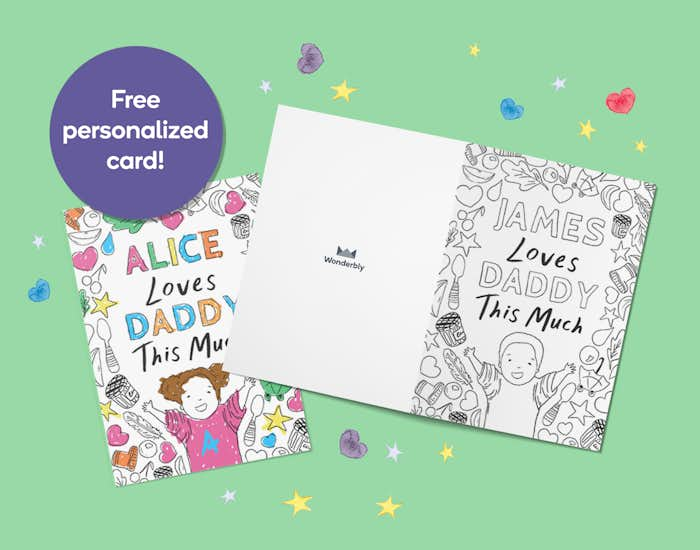 Get your free personalized Father's Day card!
Make daddy feel all fuzzy inside with this adorable Father's Day card – personalized from his little one! It's free to download. Just add your child's name, print at home, and color it in to your heart's content. A unique memento for daddy to proudly display on the fridge. Make your card here.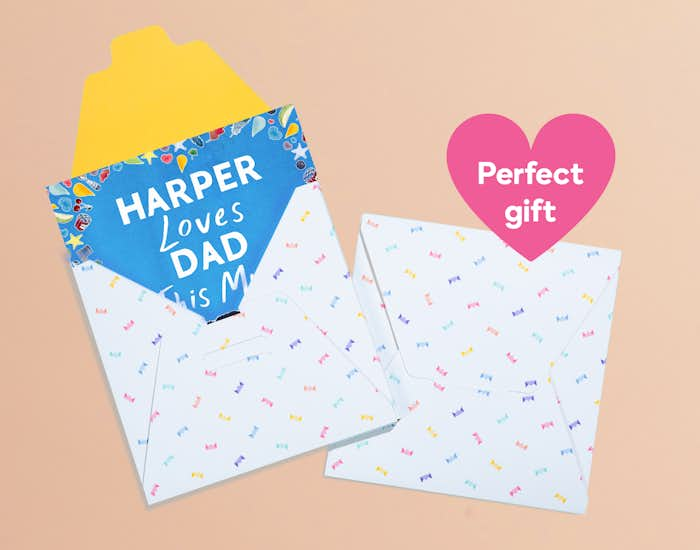 Perfect gift for dad
From birthdays, to Fathers' Day, to 'just because' days! I Love Daddy This Much is an extra-special gift that'll make his heart burst with love when he sees it, and a timeless story he'll treasure for years to come.