Where Are You? The Journey Through Time
Spot yourself in a time-travelling adventure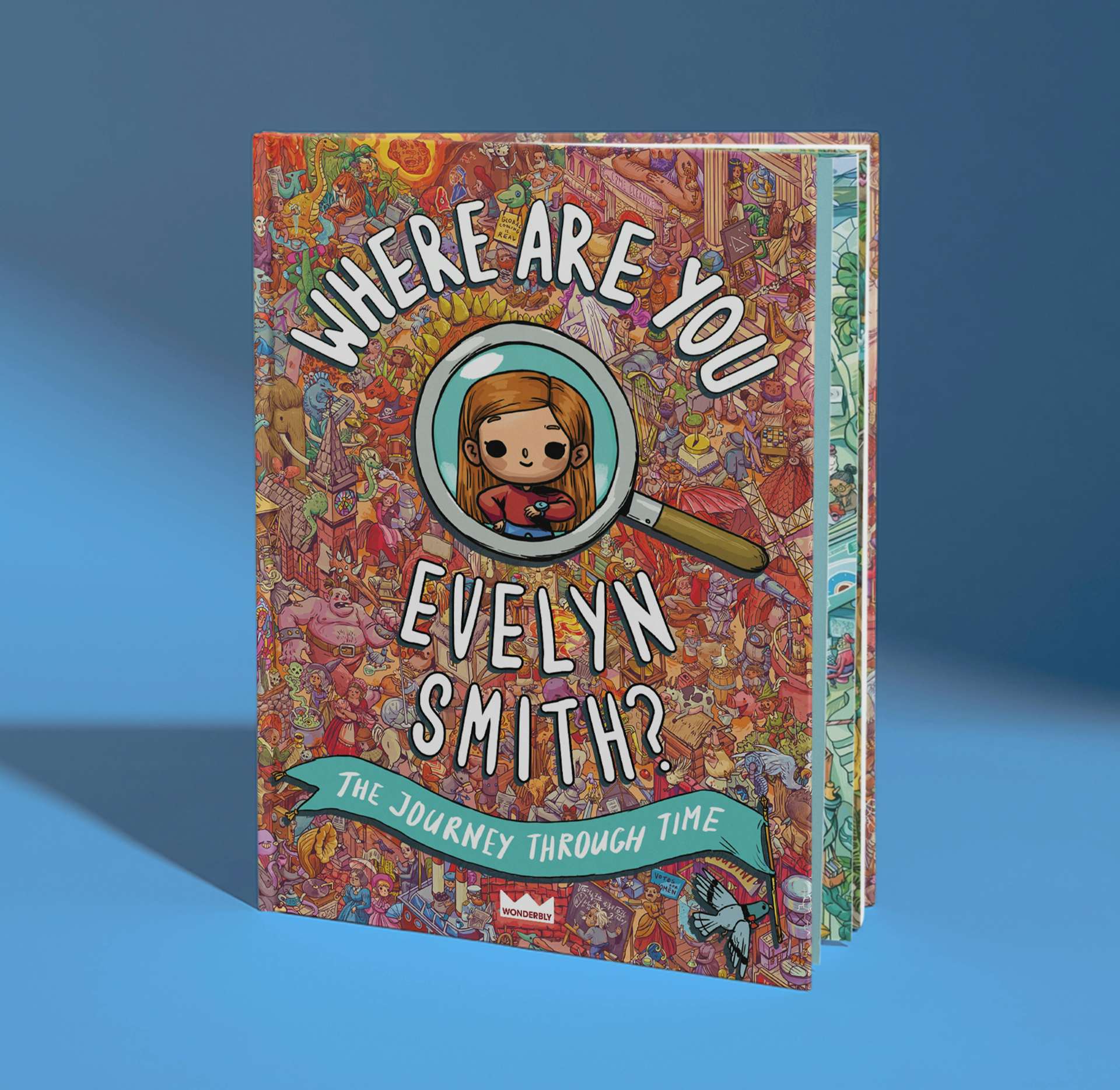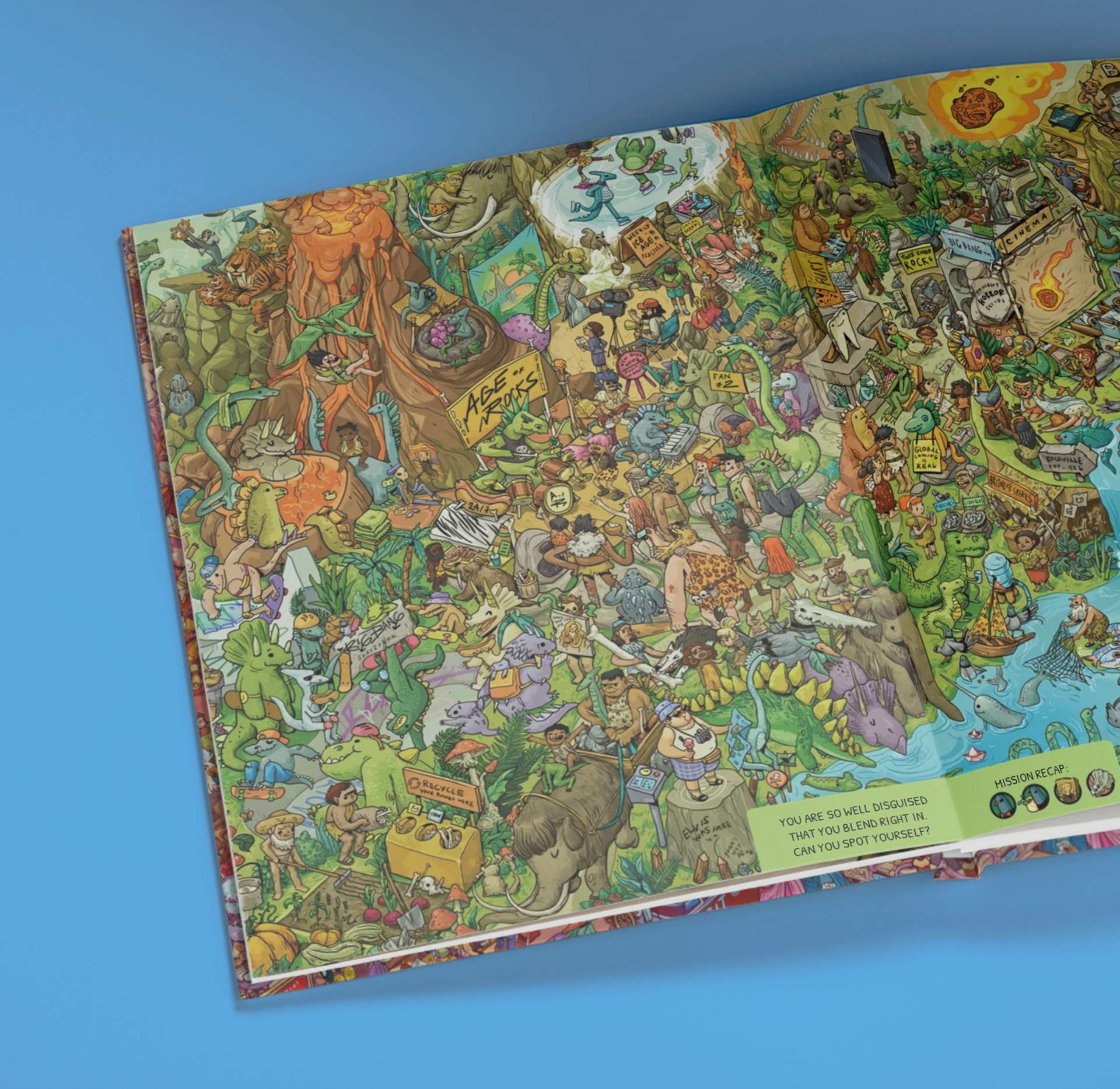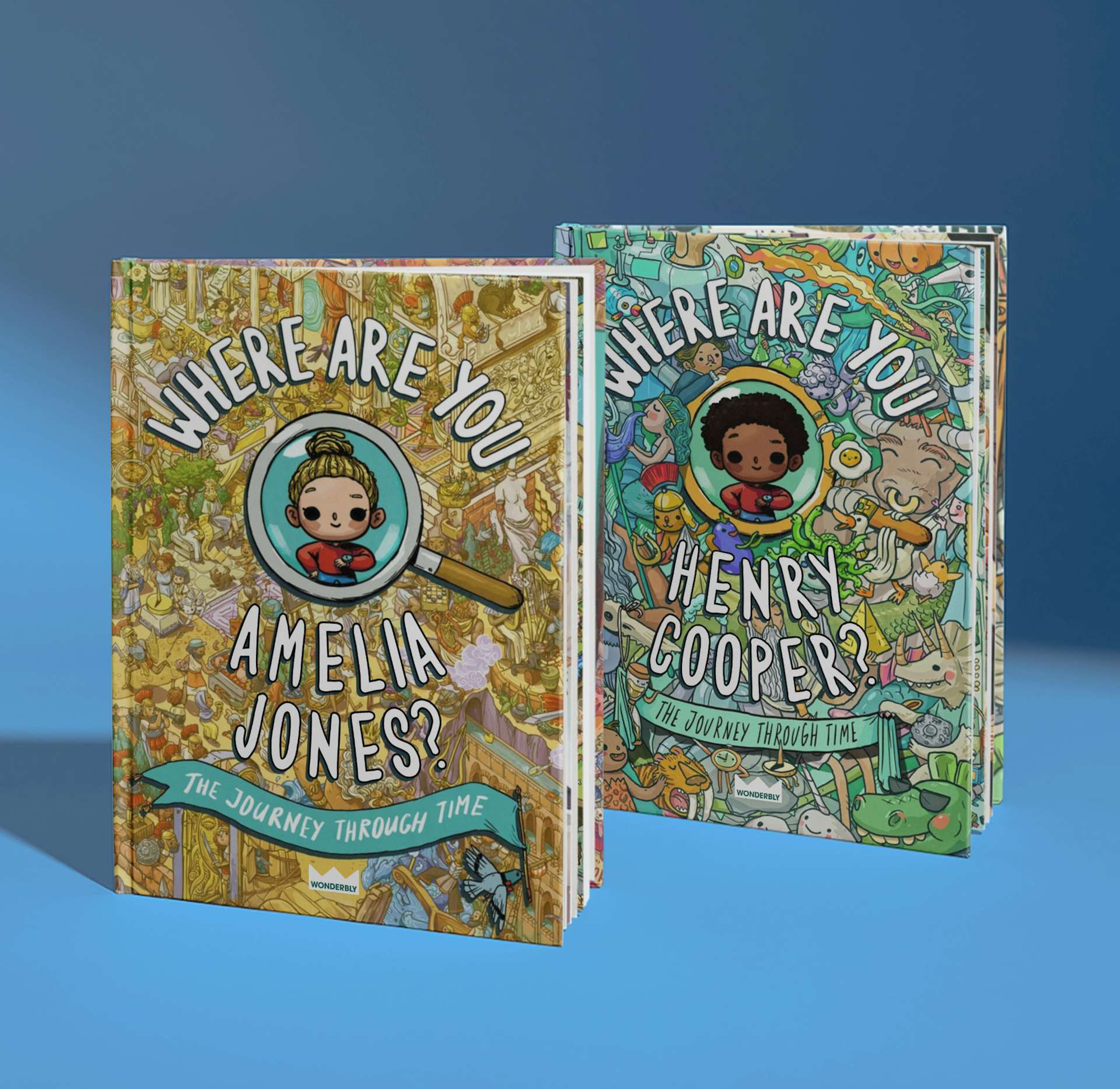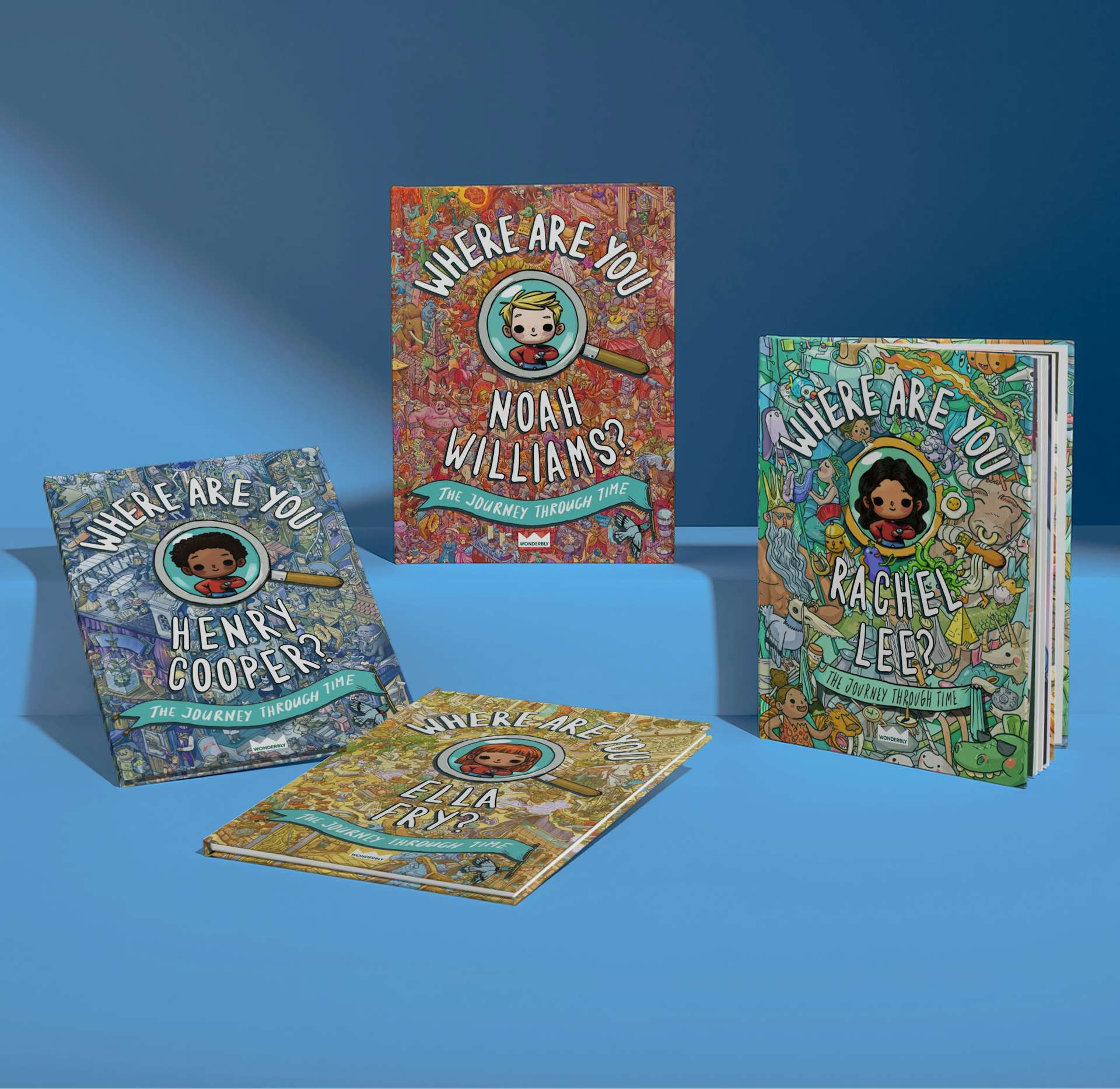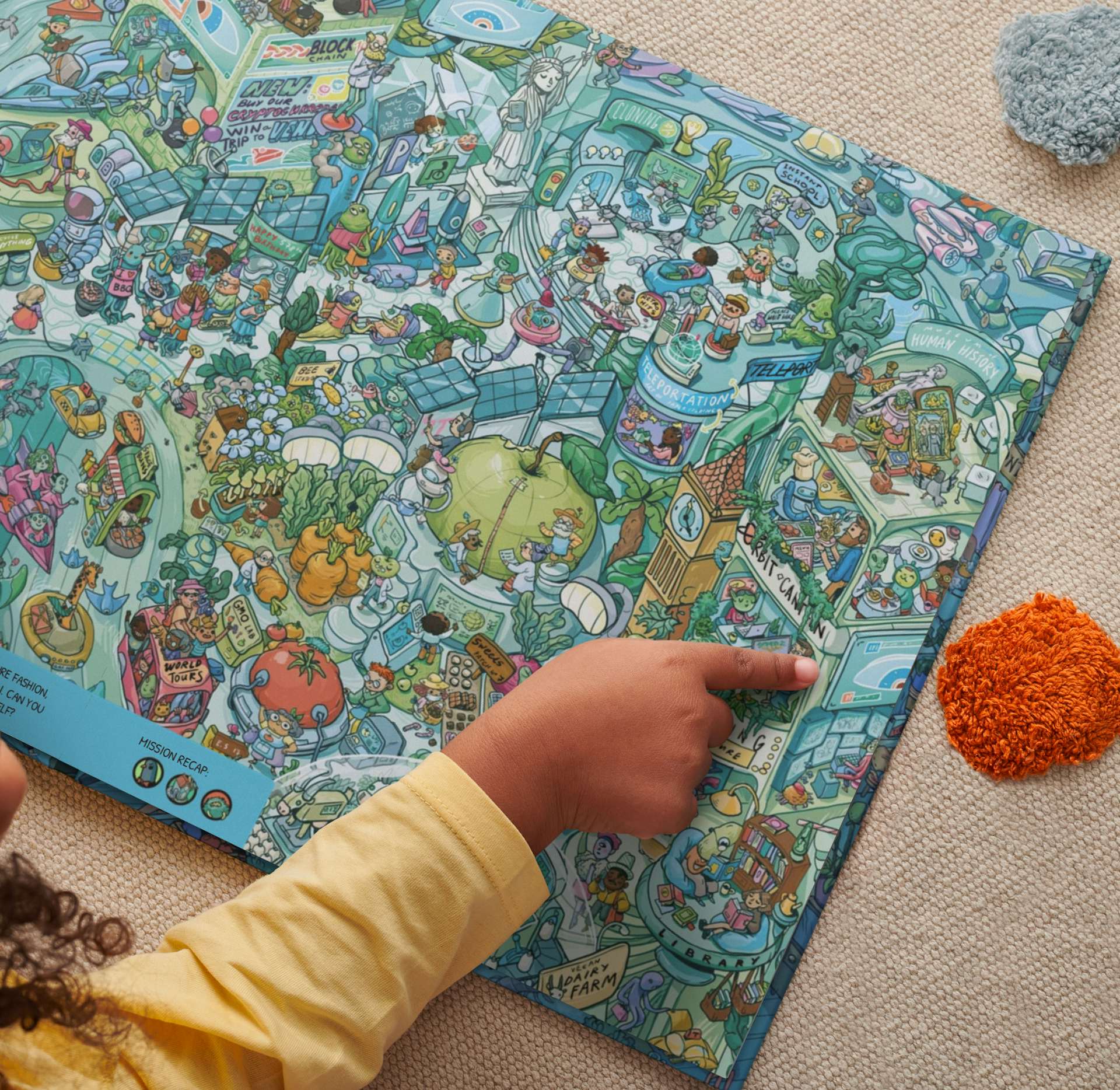 An evil time-traveling pigeon is trying to take over the world... and only YOU can stop him! Send a child back in time to spot themselves – and make history – in our new personalised search-and-find adventure, the second in the Where Are You collection.
Save 25% when you collect the set!
Recommended for ages 4+
Preview all 36 pages before buying
Ships worldwide within 48 hours
"My youngest loved receiving Where Are You? as a gift! This sequel is equally fun but also more educational" - Clare
Read reviews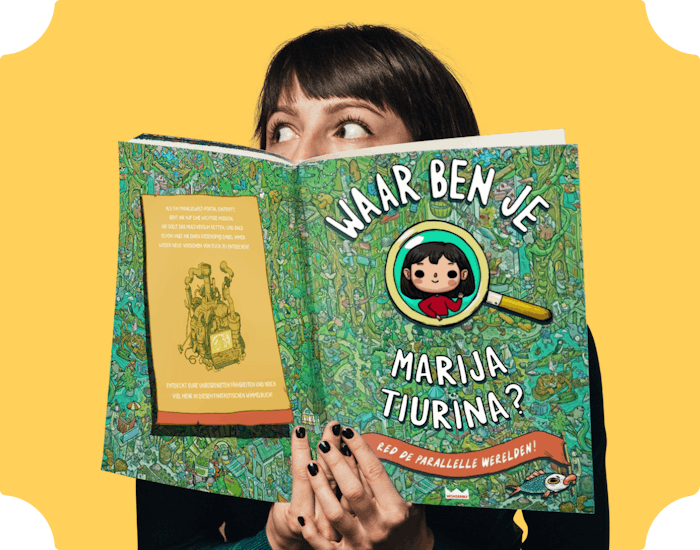 Meet Marija
Have you met Marija? It's about time you did. Marija Tiurina is an astonishingly talented illustrator and artist who's created work for the likes of Netflix, Penguin, Apple and, of course, us. Did we mention her large-scale murals? We defy your jaw not to drop.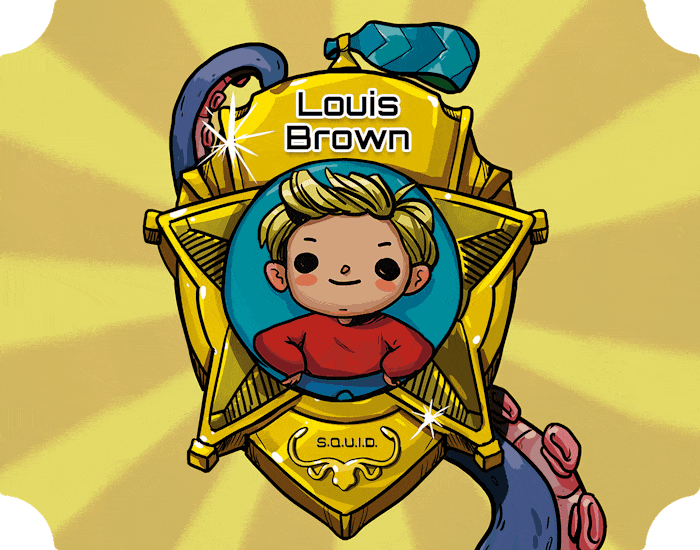 Show a child they have the power to make history
They're not just spotting themselves – oh no! A child is given a very important mission to find the evil pigeon and save the world (of course), in return for this rather glorious personalised badge.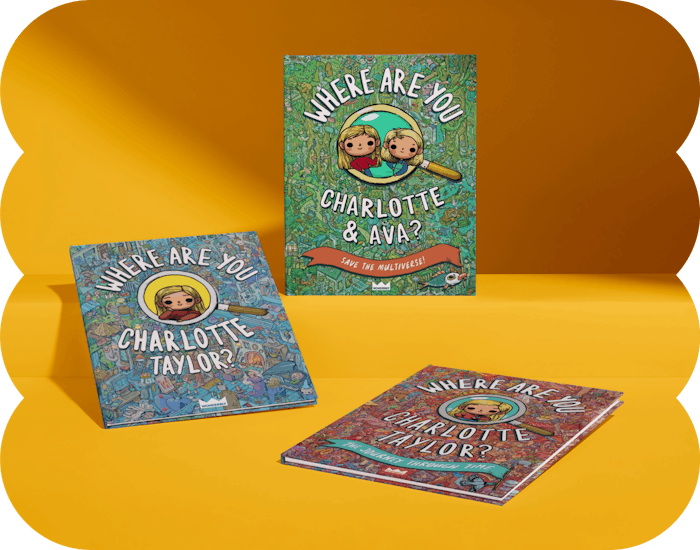 Collect the whole set of adventures
Screens don't stand a chance with awesome search-and-find books around. Save 25% when you buy 2 or more books in the series in the series with code EPICBUNDLE, and send them on even more epic adventures.
Perfectly partnered with Book 1 of the collection
Who would you like to make a book for today?