My Daddy The Superhero
Personalised book for super dads!
A rampaging robot is on the loose, and there's only one person who can save the day... Dad! Turn him into a superhero in this incredible personalised storybook, made for up to four children.
Best for ages 3 to 8
Preview all 34 pages before you buy
Ships worldwide within 48 hours
"I like the idea of a kids' book celebrating dads in a positive light." – Dan
Read reviews
"My son loved giving a personalised book to his dad for Father's Day! The book is beautiful quality, my only regret is not doing it sooner!"
– Shanie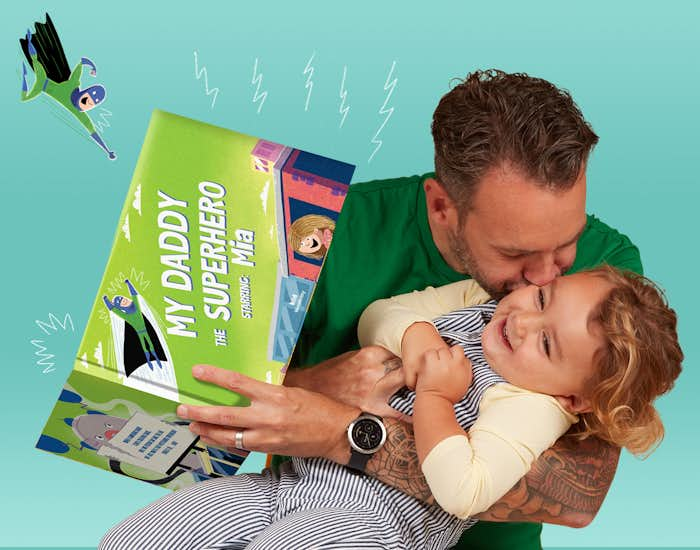 Go dad! A story to make him feel extraordinary
All kids think their dad is brilliant. And this book is the perfect way to show him! Bursting with jaw-dropping personalisation, it's a super gift to celebrate the fantastic father in your family.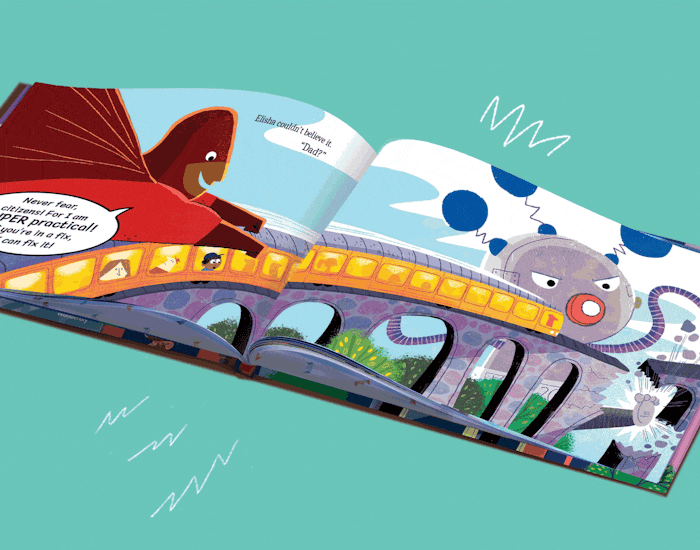 Over 30 awesome action-packed pages
Kids will love diving into this epic adventure, again and again. Every page is a feast of vivid visual delights, thanks to illustrator Josh Cleland. And there's plenty to giggle at too, with words by award-winning, bestselling author David Cadji-Newby.
This would tickle any little one. Great idea.
I like that the book is personalised and that you can add so many characters. Adorable gift!
My granddaughter has an amazing dad, this is perfect for her!
I like the idea of a kids' book celebrating dads in a positive light. It makes the story really relatable.
All dads are super heroes to their kids.
My Daddy The Superhero Book FAQs
More Wonderbly books to make your child feel loved
Get more clever ideas and swashbuckling updates