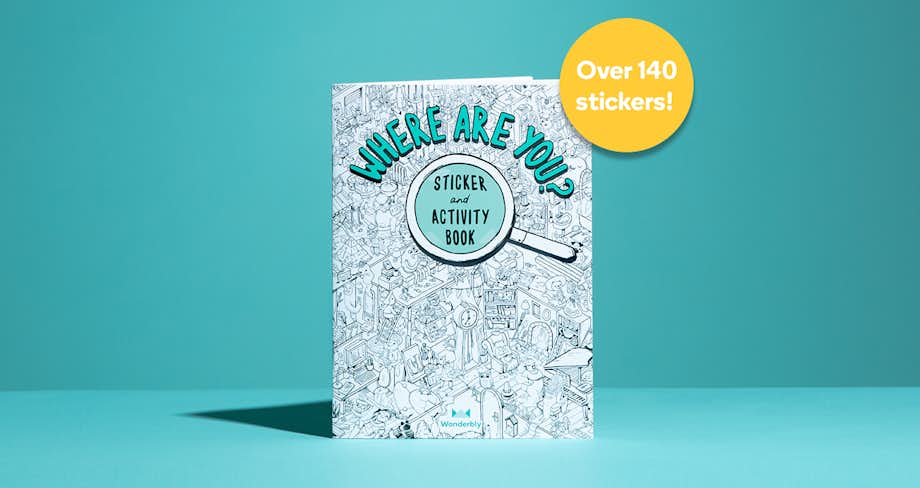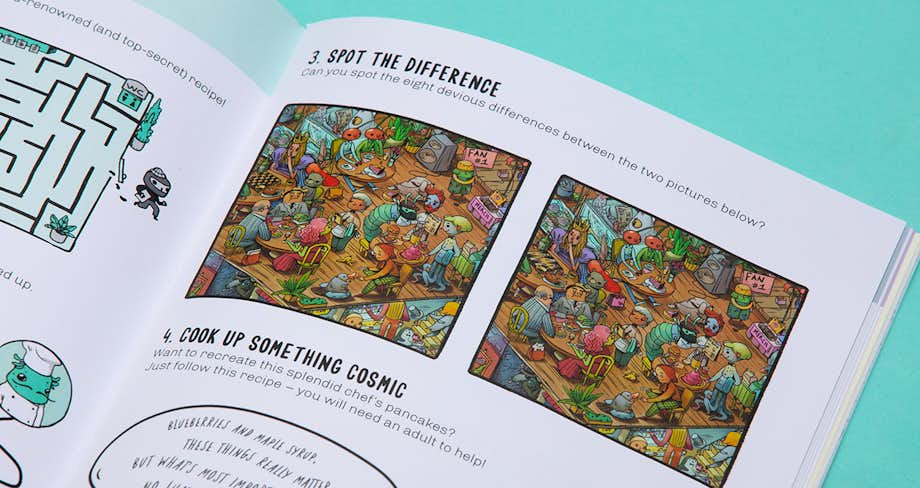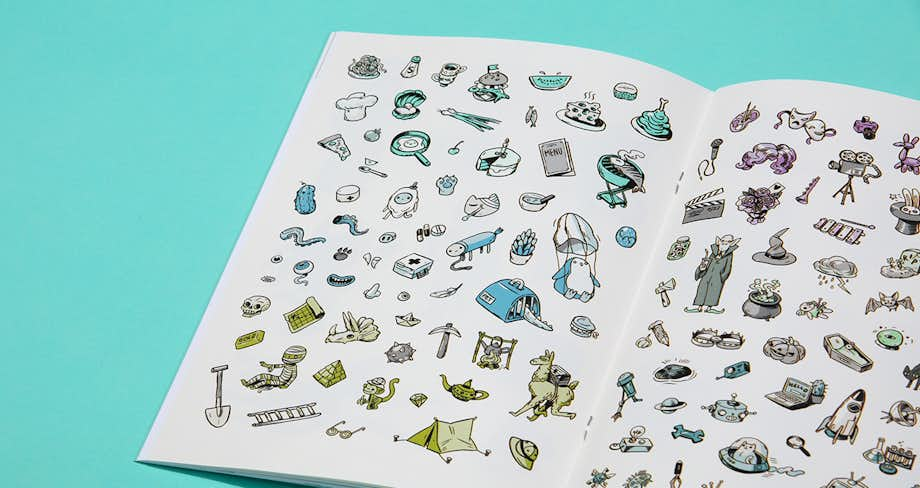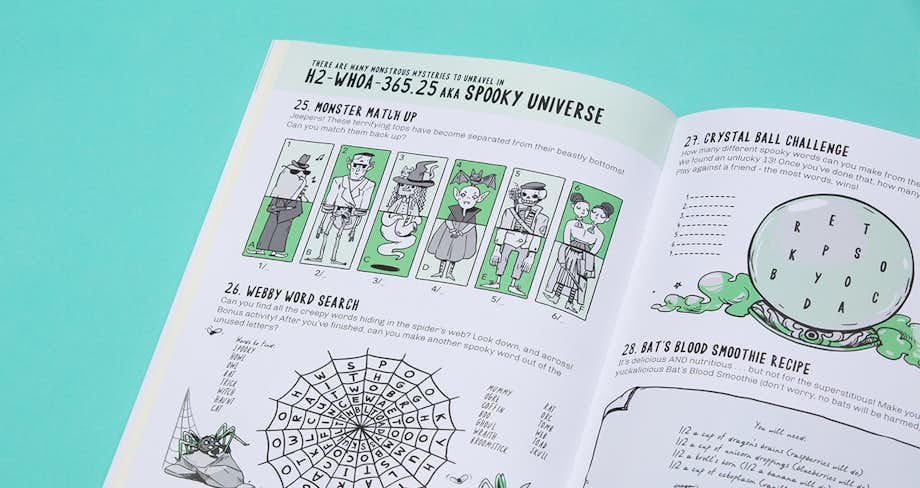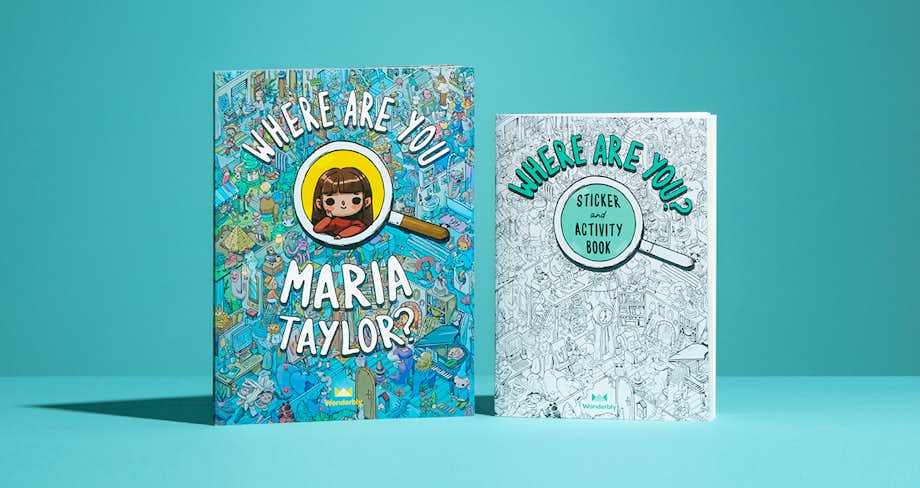 Where Are You...? Sticker & Activity Book
148 Stickers and 36 Activities
Discover hours of out-of-this-world fun, in our new activity book. Packed with puzzles, coloring, stickers and much, much more, it's brain-twistingly brilliant!
Ages: 5+
36 activities & 148 stickers
Ships worldwide within 48 hours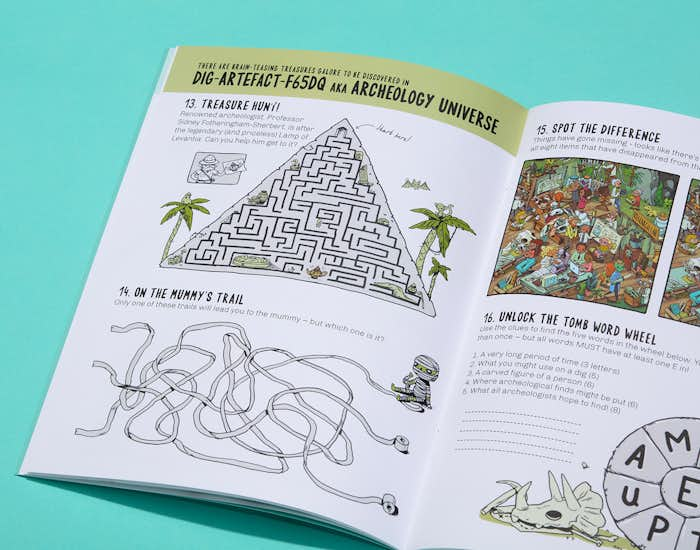 Hours of fantastic fun
We've crammed the book with coloring, crosswords, word searches, recipes, puzzles, mazes and more, to keep curious kids captivated.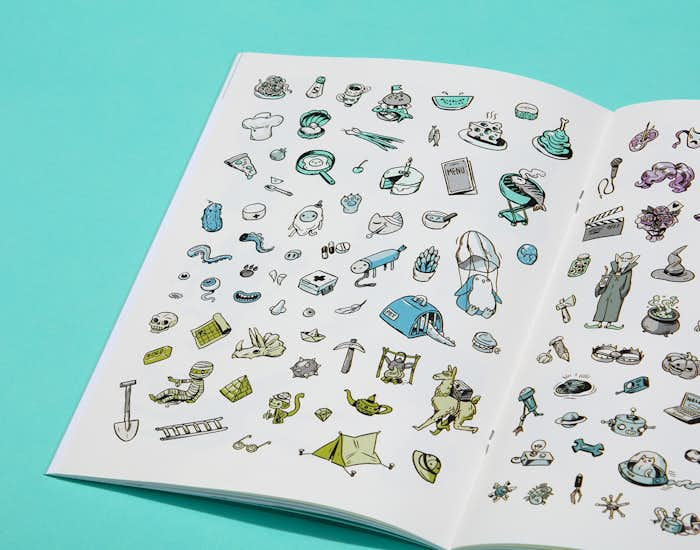 Spectacularly sticker-tastic!
With four pages of colorful, comical stickers, children can set their creativity loose!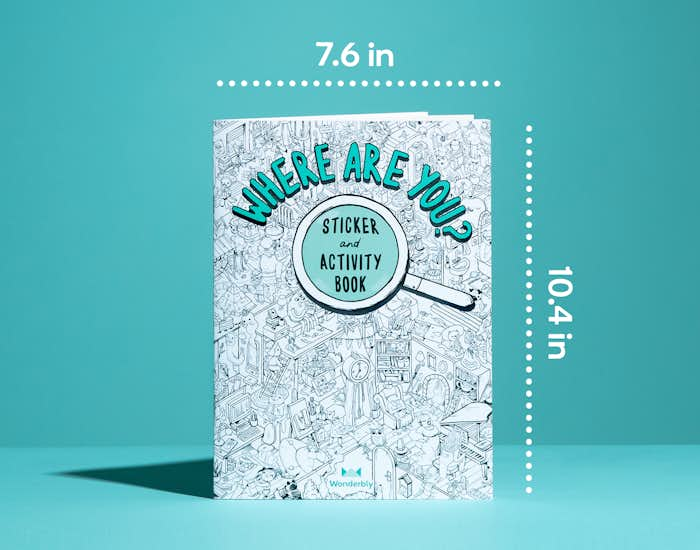 Handy journal size
Measuring 19.5 cm by 26.5, the book is big enough to hold plenty of activities, but small enough to take with them on trips.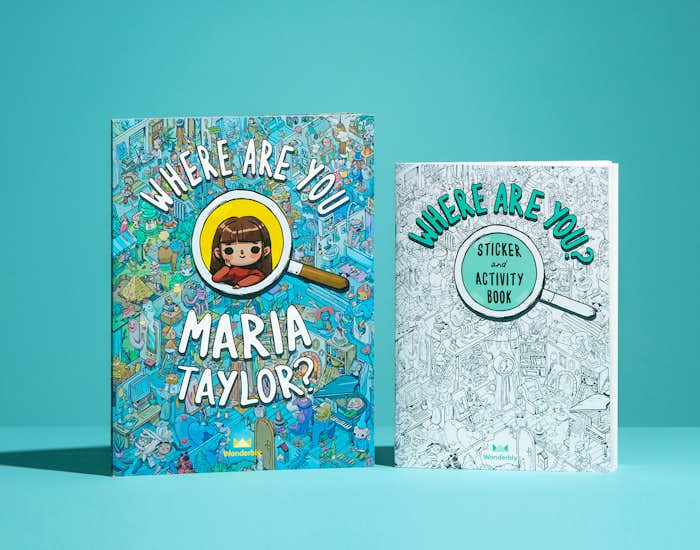 The perfect companion
Featuring all of the universes from our Where Are You…? personalized search-and-find book, it partners perfectly.
Who would you like to make a book for today?