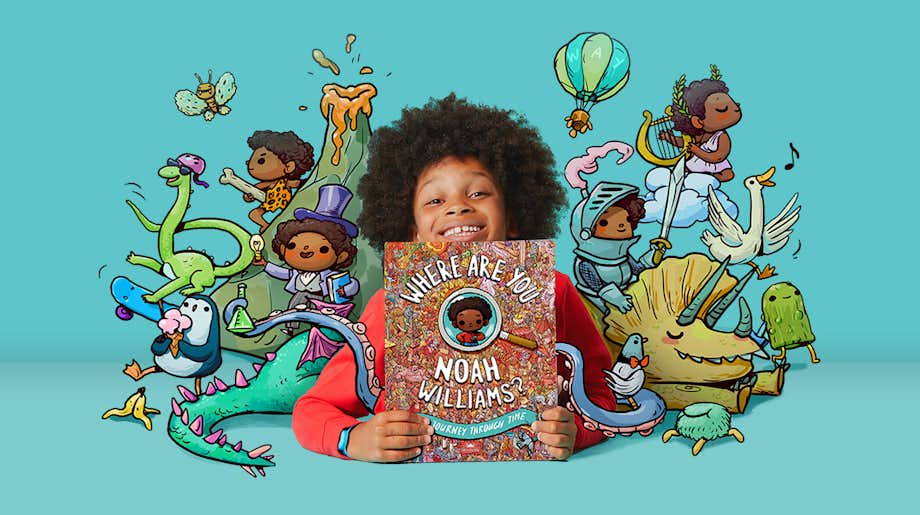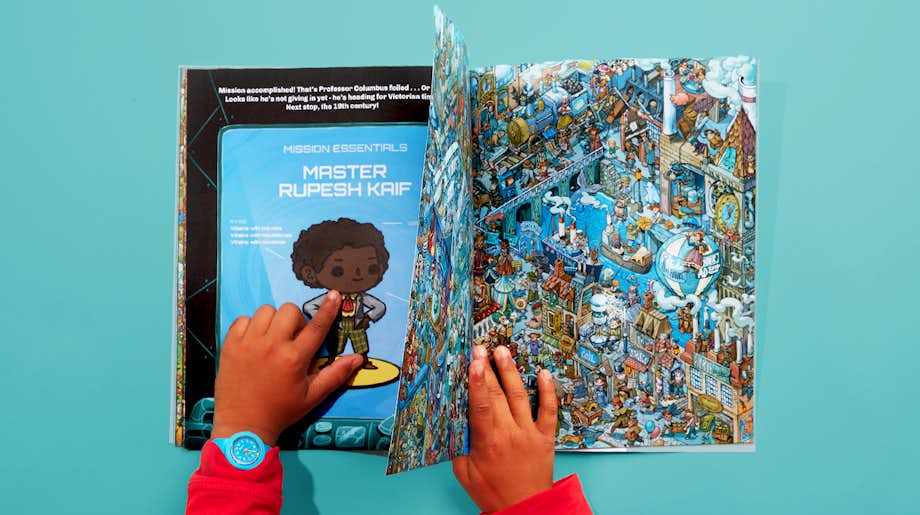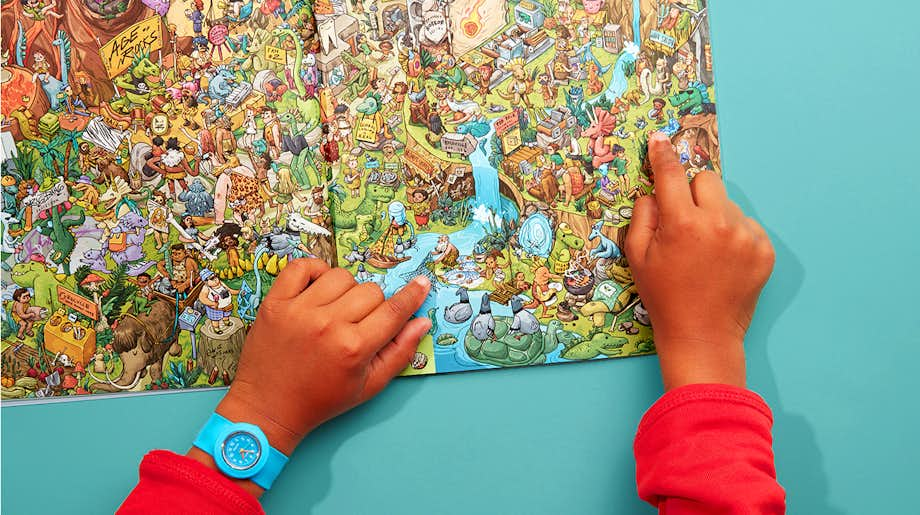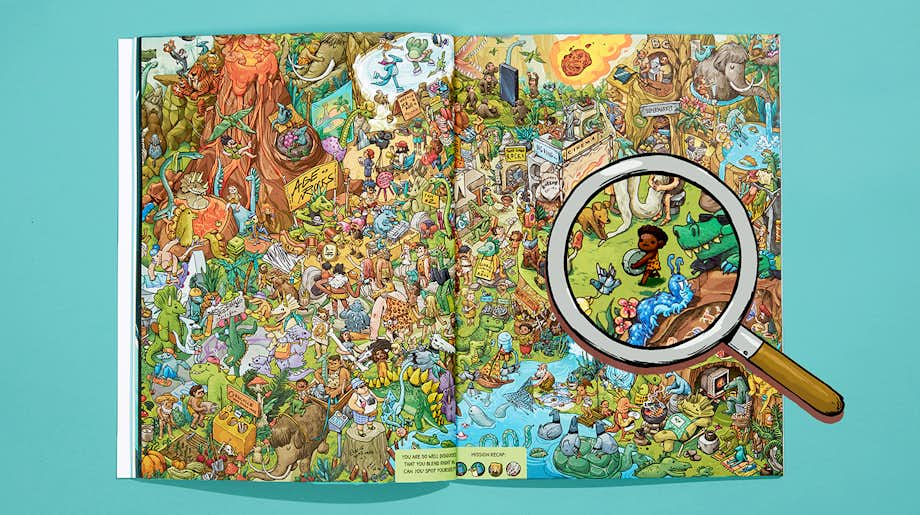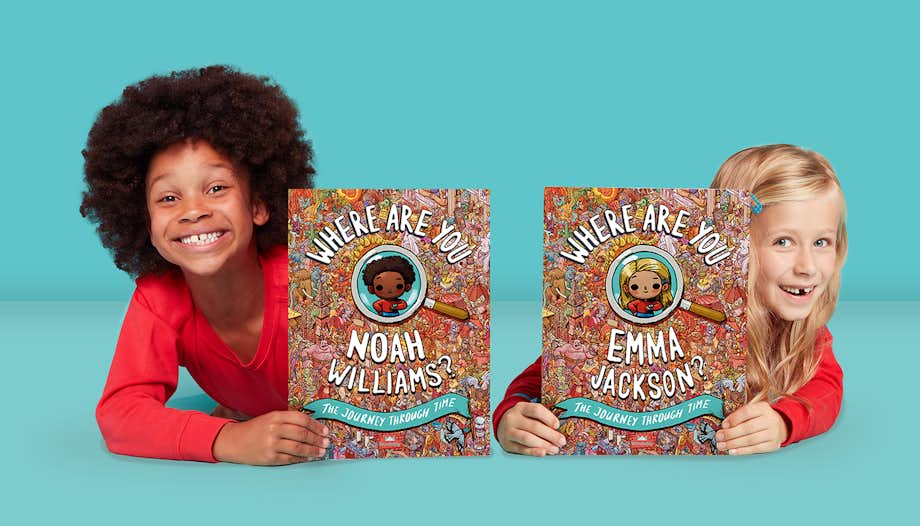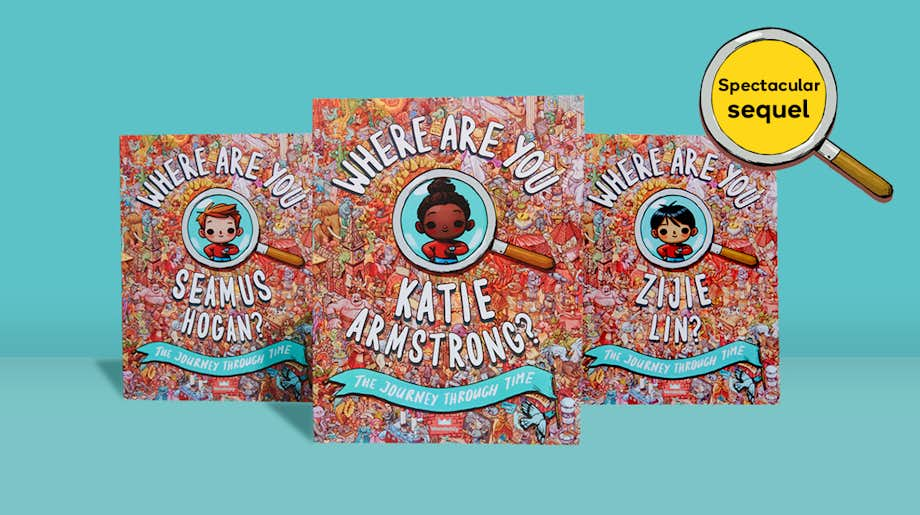 Where Are You...? The Journey Through Time
An evil time-traveling pigeon is trying to take over the world... and only YOU can stop him! Send a child back in time to spot themselves – and make history – in our new personalized search-and-find adventure, the second in the Where Are You collection.
Save 25% when you collect the set!
Recommended for ages 4+
Preview all 36 pages before buying
Ships worldwide within 48 hours
"My youngest loved receiving Where Are You...? as a gift! This sequel is equally fun but also more educational" - Clare
Create and preview the child's entire book
Choose the adventurer in your book
"I always loved the Where's Waldo books as a kid, but this takes it to another level where they're looking for themselves! Adding historical aspects is such a fantastic idea."
Loved by Darcey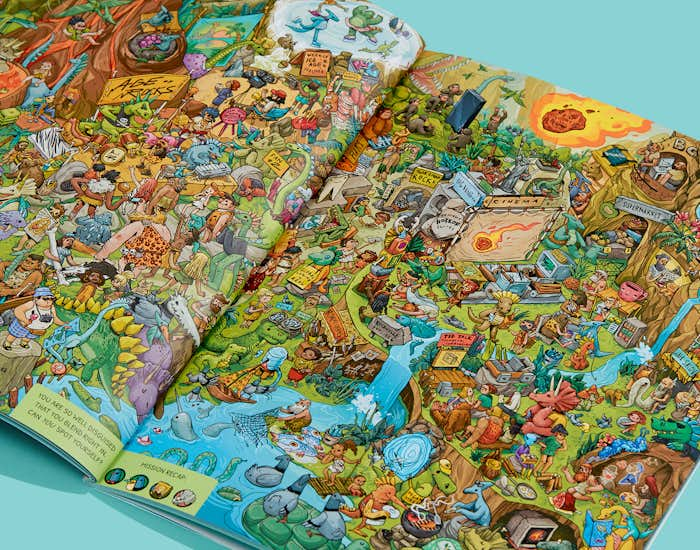 Can they find themselves in 5 different worlds?
Using a time machine, your child travels to prehistoric times, ancient Rome, the Renaissance, the Steam Age – and the future! Packed with juicy details and visual jokes galore.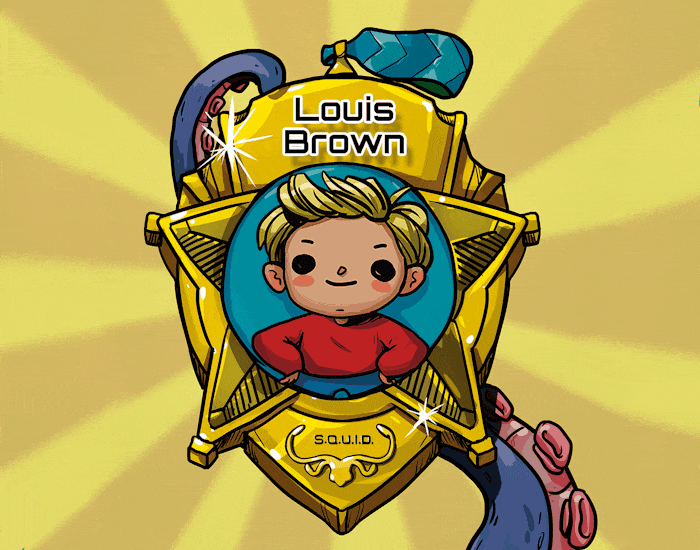 Show a child they have the power to make history
They're not just spotting themselves – oh no! A child is given a very important mission to find the evil pigeon and save the world (of course), in return for this rather glorious personalized badge.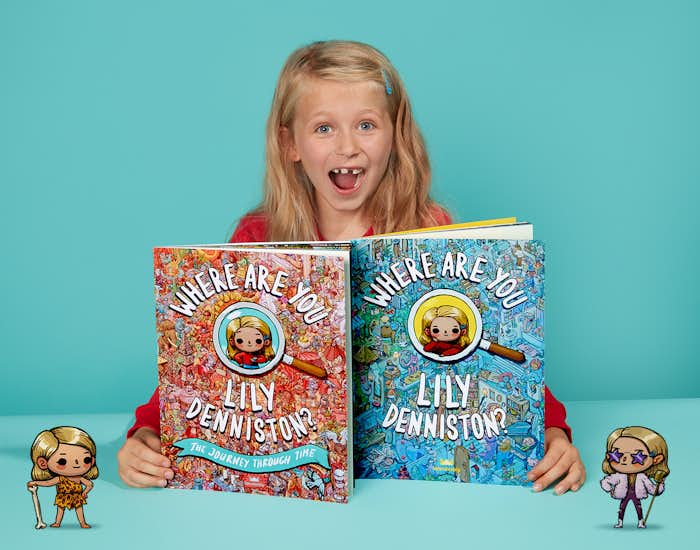 Collect both books in the series
So much fun, we had to make two! Discover the personalized search-and-find phenomenon loved by over a quarter of a million kids worldwide.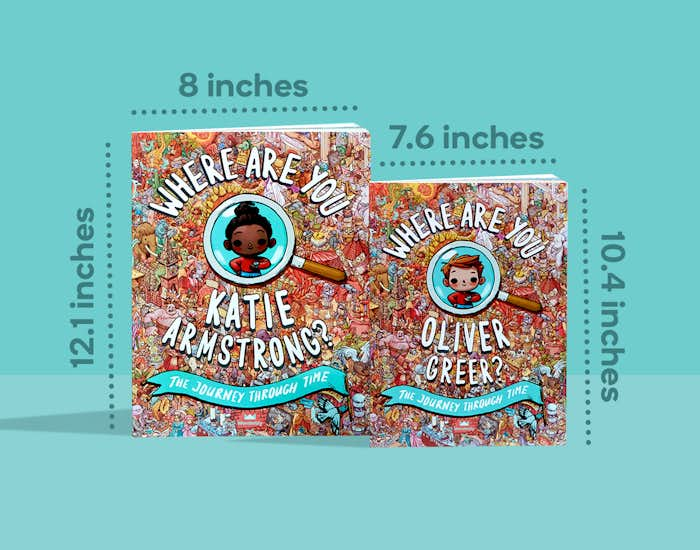 With personalized covers – in two sizes!
Choose our jumbo edition, for spectacular, spread-out-and-share fun, or our handy journal size. Both are full of fabulous detail to keep kids immersed for hours – perfect for long journeys!
Reviews
Makes learning interesting
The book is a great way to make learning interesting for children. The illustrations are fun and the challenge of finding all the different things was really fun for my son. Brilliant for teaching them bits of history!
Hours of fun!
Who wouldn't love searching for themselves among dinosaurs, ancient Romans, medieval kings and queens, and robots from the future? Hours of fun!
A unique gift!
My kids loved searching for themselves in different historical settings and spotting other cool stuff on the pages. I would totally recommend this book as a fun, unique gift!
Fantastical journey through time
We really enjoyed the fantastical journey through time and were amazed at how many people, events and legends we discovered on each page!
Perfectly partnered with Book 1 of the collection
Most popular gift right now!
When a parallel universe portal arrives at your child's door, they journey across six alternative universes to spot different versions of themselves – along with oodles more fun challenges!
Age 4-10

6 universes (and future jobs!) to explore

Personalized cover, character and story details
Not quite what you're looking for? Browse more Wonderbly books
Get more clever ideas and swashbuckling updates