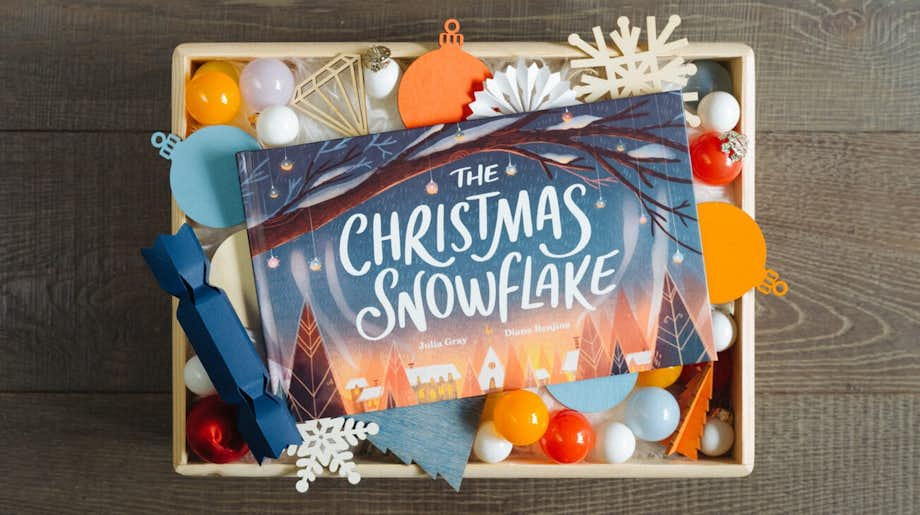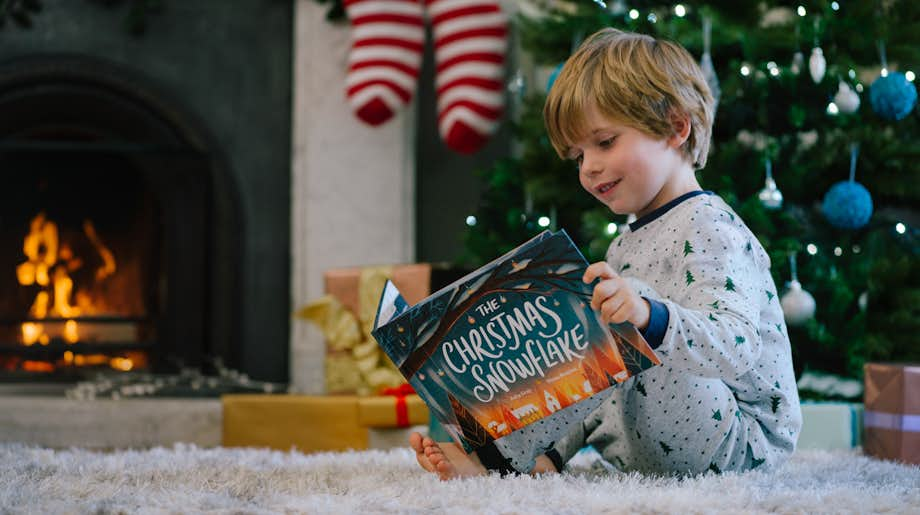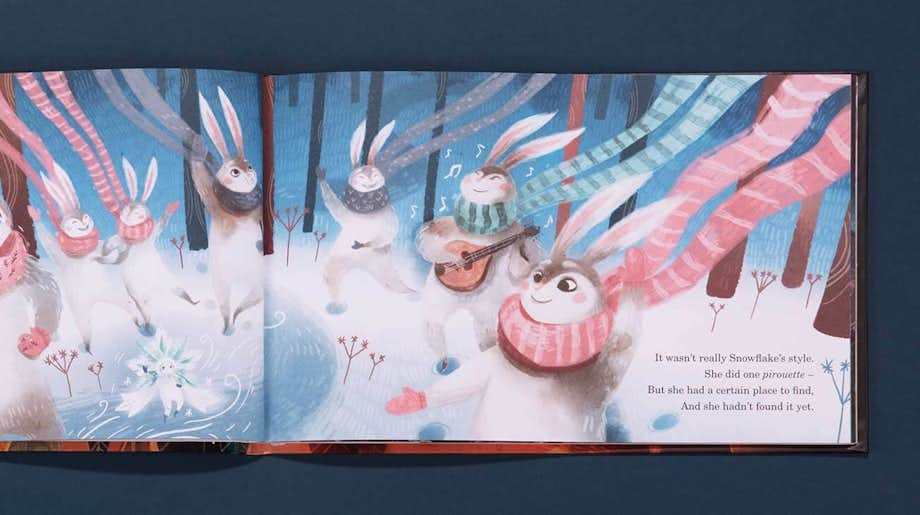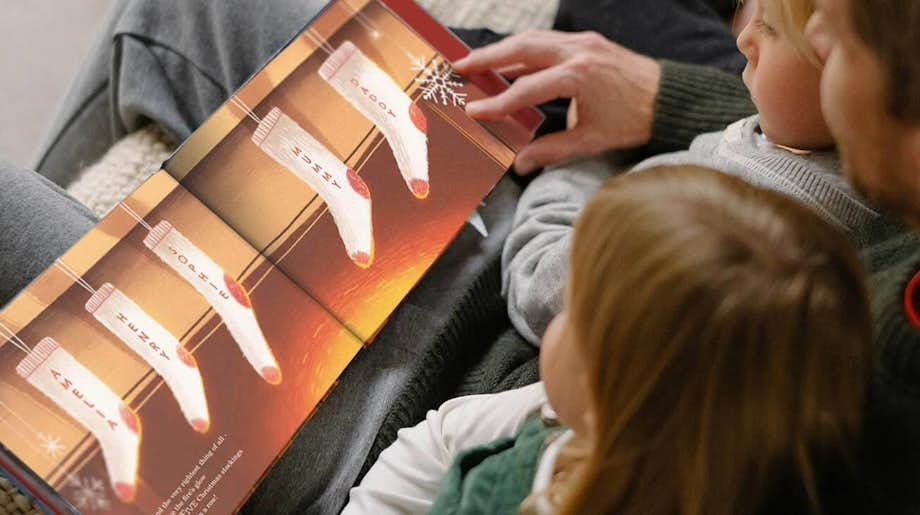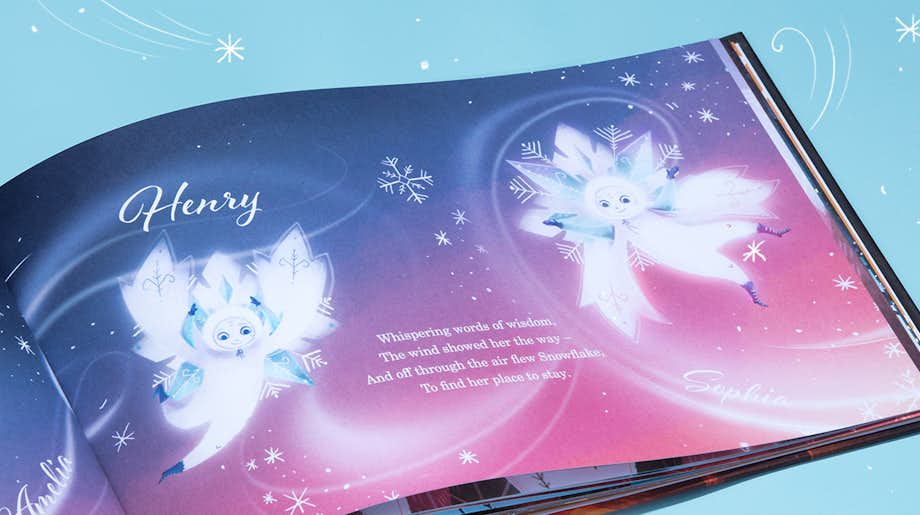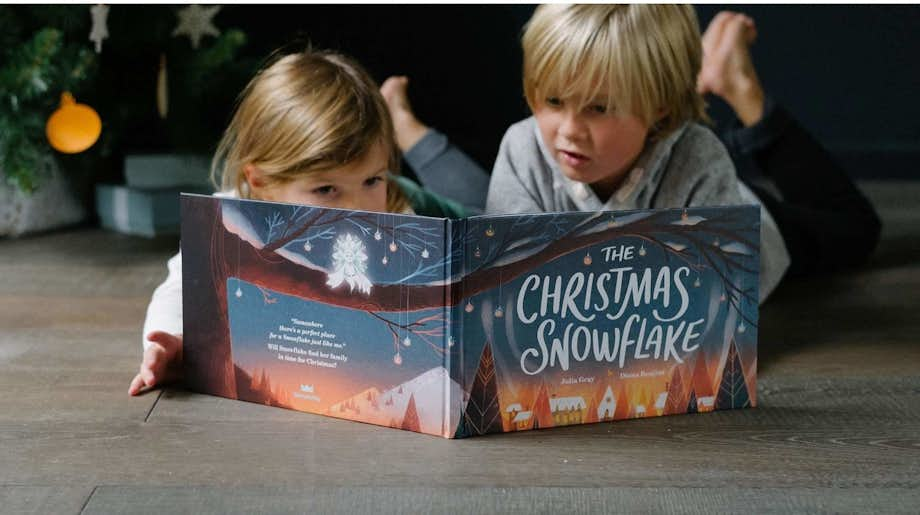 The Christmas Snowflake
Snowflake is looking for a place to call home this Christmas – but only you and your loved ones can help her! A charming, personalized book all about the importance of being with the people you love.
Best for ages 0-8
Hardcover format
Printed and shipped in 48 hours
"A gorgeous Christmas keepsake that the whole family loved being a part of!" - Jenny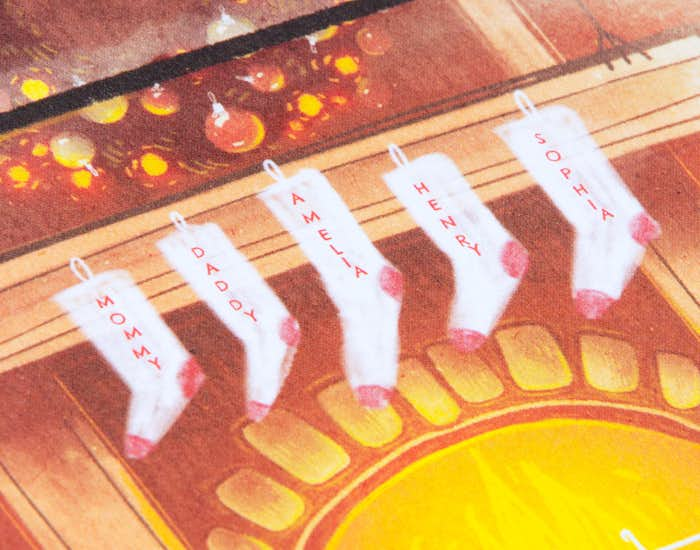 Personalized to your family
Add up to nine different family members to the story, and each one will help Snowflake find her way home. Your loved one's names magically appear on Snowflake's crystals, festive Christmas stockings, and even floating majestically on the wind…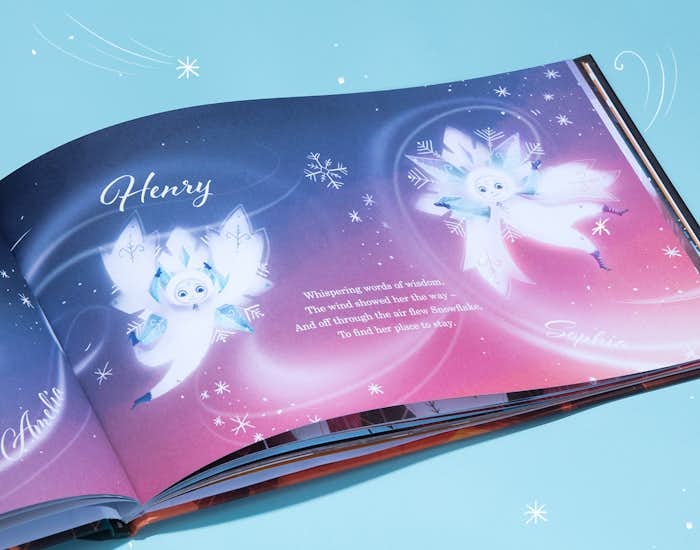 For the sweetest Christmas tradition, year after year
With its heartwarming tale of belonging and beautifully detailed illustrations, this Christmas story is popular with children and adults alike. Our customers say it makes a perfect countdown to Christmas gift, and it's a unique, loving way to bring the whole family together.
Reviews
Rated

5

out of 5
A whole new level of love! ❤️
I have 4 books from Wonderbly. Love love love all of them, but Christmas Snowflake is the whole new level of love. It's so beautiful and so warm!! My daughter loves it too.❤️ Thank you, Wonderbly!
A charming new tradition
A fun tradition to start. You read the book every year while decorating the tree, then place the book under the tree with all the presents!
Great concept
An adventurous journey of a snowflake looking for a family to belong to in a warm loving home. I love the concept!
Enjoy it every Christmas
Love the personalised aspect of it featuring the whole family – and the fact it's a book you can bring out every Christmas.
A gift for the whole family
I love it!
I just received my book that I ordered just a few days ago and I love it! It's not the most expensive gift I bought for my grandson for Christmas but it is my favourite and I'm sure it will be his favourite too!!!
A stunning book
Received the special Christmas Snowflake book ordered for my family yesterday and am very impressed! Its a stunning book and the way its personalised is beautiful. Would highly recommend! Xx
A book for multiple children!
I am SO excited to see the new snowflake book because I can finally add both my children! I know the books are geared toward just one person, and I get the Lost My Name (which I have for both of my girls) and Birthday book and Kingdom of You being for one child, but I would LOVE to see more books, like the intergalactic journey home, for multiple children. I would totally buy these if I could put both my daughters in it, but I don't want to buy two of the same book, so instead I buy zero. I will get the snowflake one though. Anyway, just a thought. You guys are awesome :)
A new reading tradition for Christmas time!
I bought it as mom to two boys (12 & 8) and for my husband and our cats, to start another nice book-reading tradition for Christmas time - I noted in the dedication that it was to all of us (incl me) as our family (incl cats!) from our 'Snowflake'.
Over the top delighted!
How wonderful this is. As a gift for some very special little girls, Ella and Mila, I am over the top delighted. Thank you a thousand times for making reading an adventure.
Love it!
Received the book. It is awesome. I love it so much. I'm sure my granddaughter will love the personal touch.
Can't wait to see their faces light up!
i've just received my book's and they are beautiful. I can't wait to see there little faces
Extremely pleased!
It has just arrived on my doorstep, and I am so pleased with it. I will be sending it to them to read Christmas Eve.
The Christmas Snowflake FAQs
Who would you like to make a book for today?