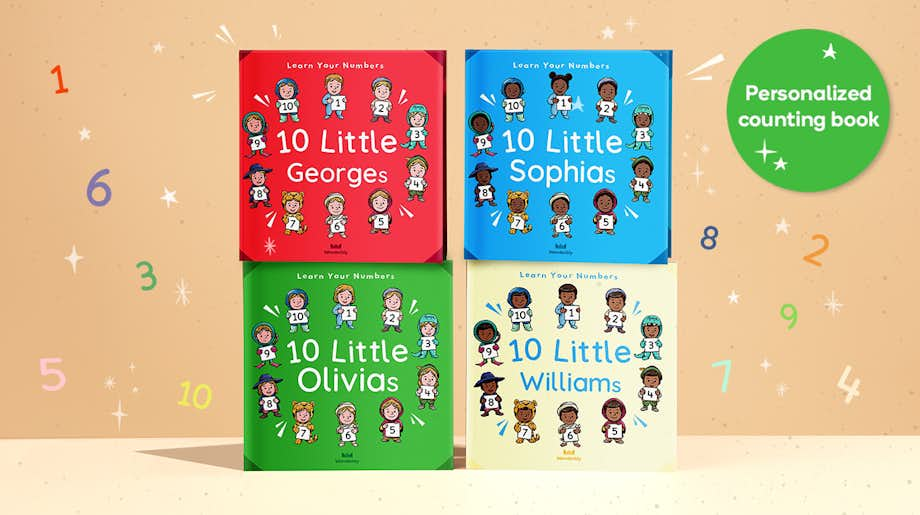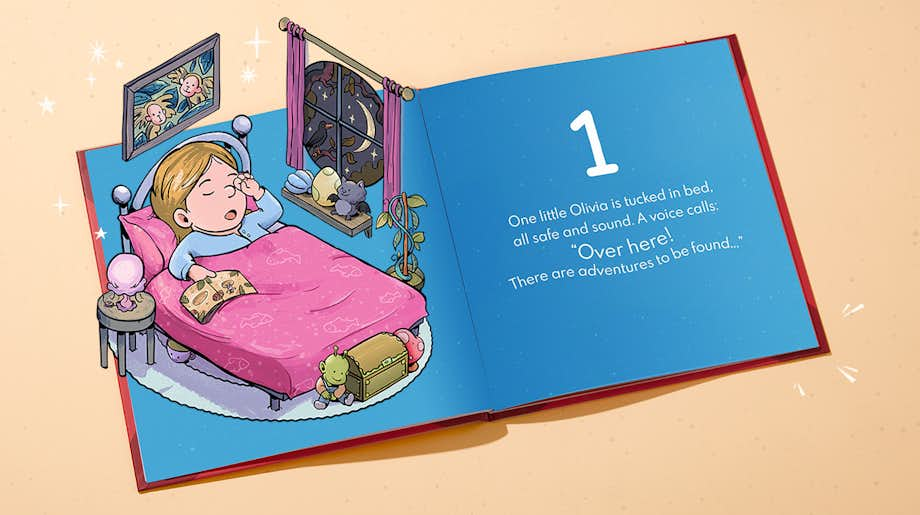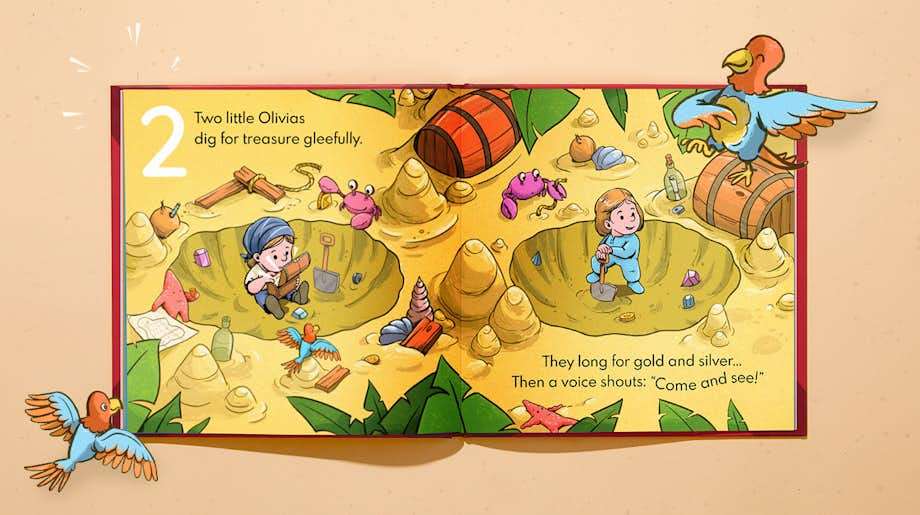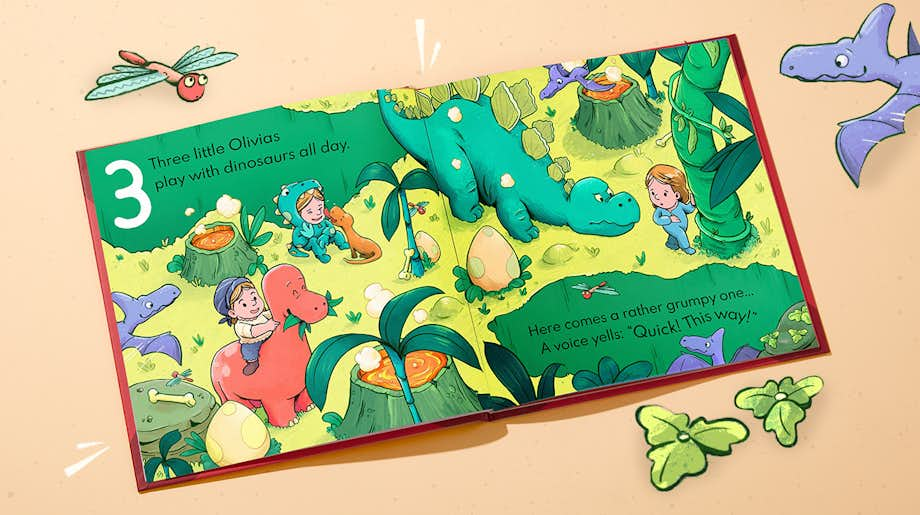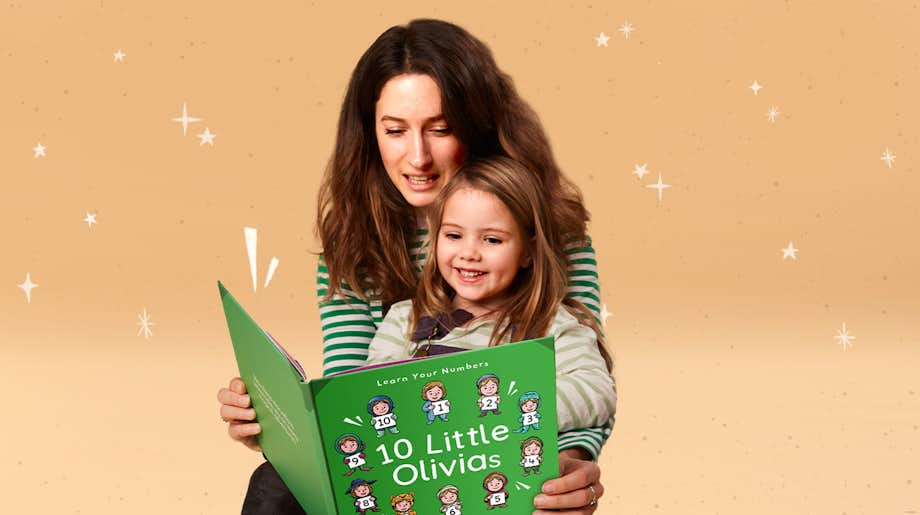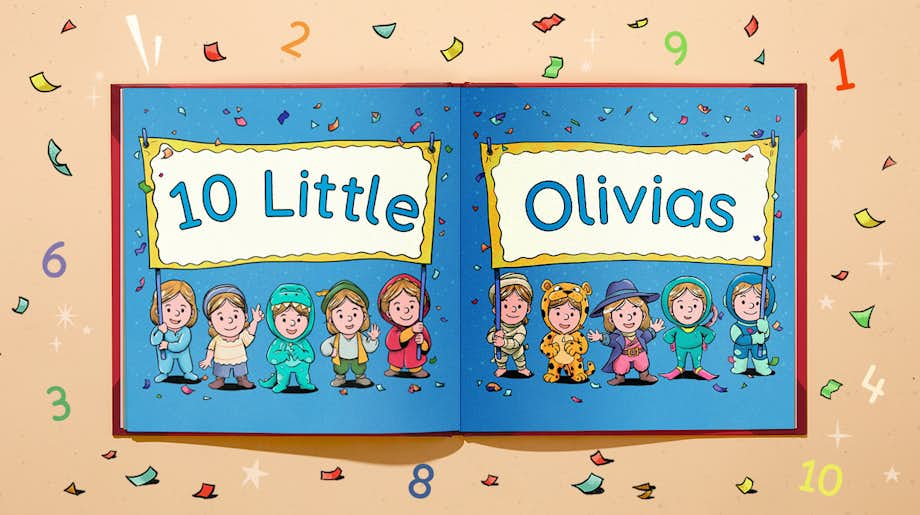 10 Little Yous
Take a toddler on an enchanting counting adventure from 1 to 10, meeting mini versions of themselves along the way! Learning numbers has never been so much fun.
Save 25% when you collect the set!
Recommended for ages 0-3
Preview all 28 pages before buying
Ships worldwide within 48 hours
"Lovely learning resource & keepsake for kids." – Louise
Explore the whole book! Start by adding a child.
Choose the adventurer in your book
"By far the best money I've ever spent on meaningful, educational and inspirational books for my family."
Loved by Kerry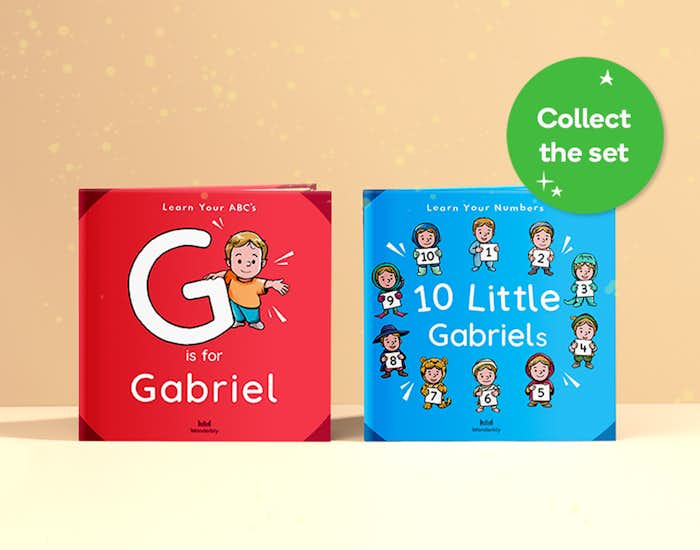 Complete their learning library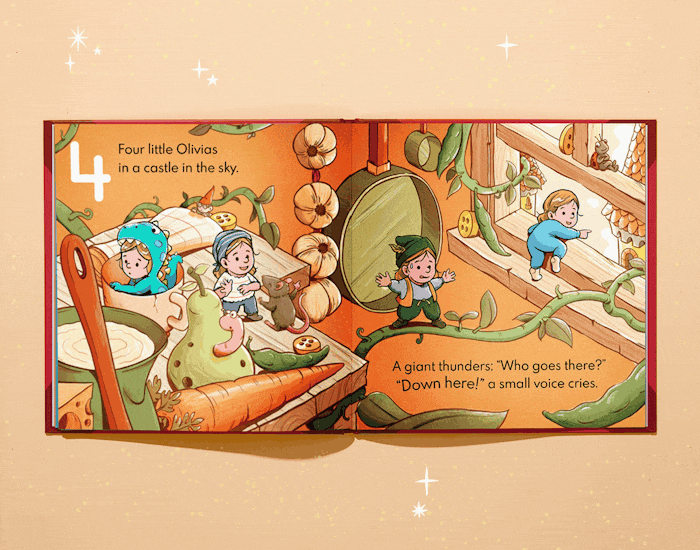 How is the book personalized?
Add a child's name and choose their character. Now watch them appear (and magically multiply!) on each page of their counting adventure, from two little pirates seeking treasure to ten little astronauts on a trip to the stars.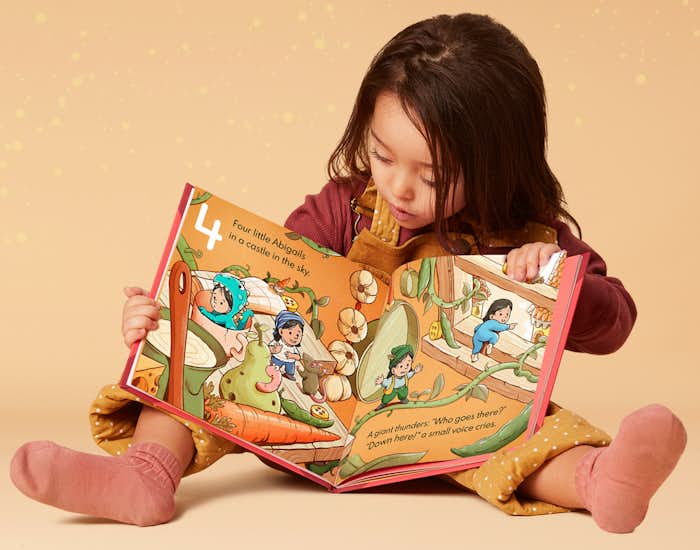 How does it help kids learn?
Studies show that when children see themselves in a book, it has a profound effect on their learning and development. Personalization puts your toddler the center of the story, helping to supercharge their learning experience and understand numbers in an immersive way.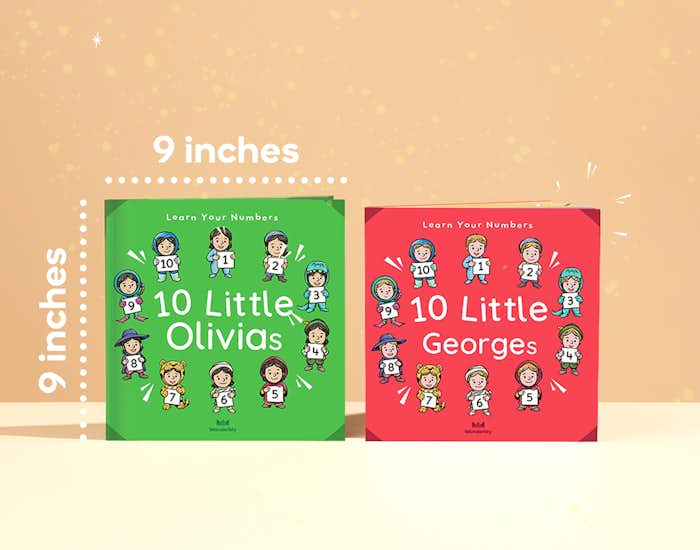 Quality and size
Our hardcover format has a sturdy cover with a lovely matte finish. Measuring 9 x 9 inches and made from thick, hard-wearing paper, this book is ideal for storytime together. Little learners will be entranced by the vivid illustration and reassuring rhyme.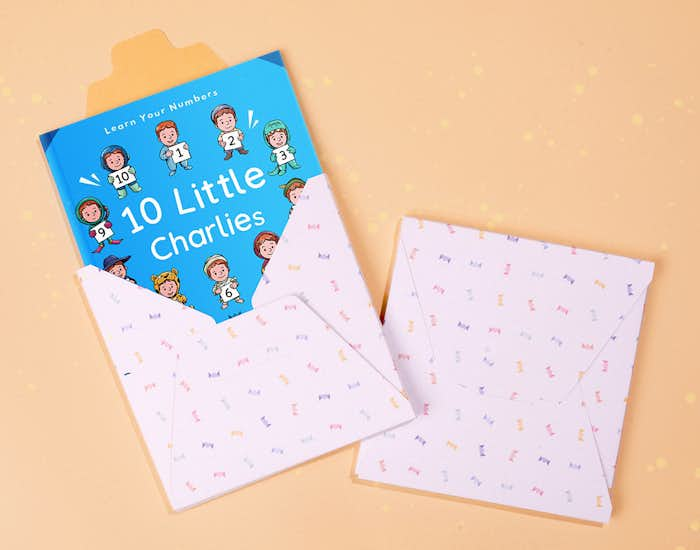 Perfect gift for little learners
A love of learning is one of the greatest gifts you can pass on to a child. Make their next birthday, Christmas or milestone present count with a book that supports and encourages their development.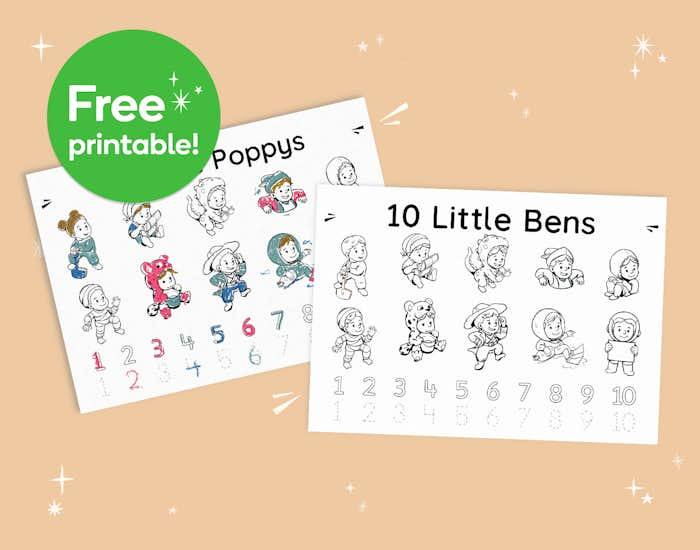 Get a free counting worksheet
Learn numbers with this fun personalized coloring sheet! Just add your child's name, choose their character and we'll email your sheet straight to your inbox so you can print at home. Get your free download here.
Reviews
I am very impressed with the books. I love that her name is in the picture on every page. Amazing. Perfect gift for children learning.
Very excited to receive the personalized children's book in the mail! There is no better gift to give a child, then a book! You are giving the gift of learning! Nothing is more important than a child's imagination and education!
The book was better than I actually imagined it would be! I'll definitely be ordering more for all my little children to assist with their reading as development tools on their respective learning journeys.
Ten Little Yous FAQs
What's a personalized counting book?
It's an early learning numbers book where your child is at the center of the story! Their name appears all the way through the book, and their character doesn't just pop up here or there – they multiply into 10 mini versions of themselves as the story unfolds!
How can I personalize the book? 
• Child's first name: your child's name will appear on the cover and every page of the story, enjoying adventures as they multiply from two little pirates seeking treasure to ten little astronauts on a trip to the stars!
• Child's adventurer: there are six characters to choose from, for both boy and girl. Select their gender, then choose from a selection of natural hair and skin tone options.
• Favourite colour for the cover: choose from Apple Red, Frog Green, Bright Blue or Arctic White. The child's name and adventurer also appear on the cover of the book, making each copy utterly unique.
• Your personalized dedication message: add a message of love and encouragement that will stay with your little one forever. We'll print up to 400 characters and 10 lines right at the start of the story, for free.
What age is this book for?
We recommend this book for children aged 0-3. It's perfect for toddlers who are just starting to get to grips with their numbers. Every child starts to count at their own pace, so you might find that the book's just right for a child a bit older or younger than this.
Is the book format suitable for toddlers?
Yes! Our hardcover format has a sturdy cover with a lovely matte finish and our thick, child-friendly paper is top quality for little readers.
How does the book teach children numbers?
Learning and development experts have proven that personalization boosts number and letter recognition, and keeps children engaged for longer. Our personalized counting book helps little ones learn their numbers in an interactive, immersive way. Find out more about the benefits of personalized books.
What occasion is best to buy this book for?
This book is the perfect gift from parents to a toddler about to start preschool – it's a lovely way to encourage them as they begin their learning journey. It's also a unique birthday gift for newborns all the way up to 4 years, especially when combined with our other personalized abc book, ABC For You.
More Wonderbly books to make your child feel loved
Get more clever ideas and swashbuckling updates