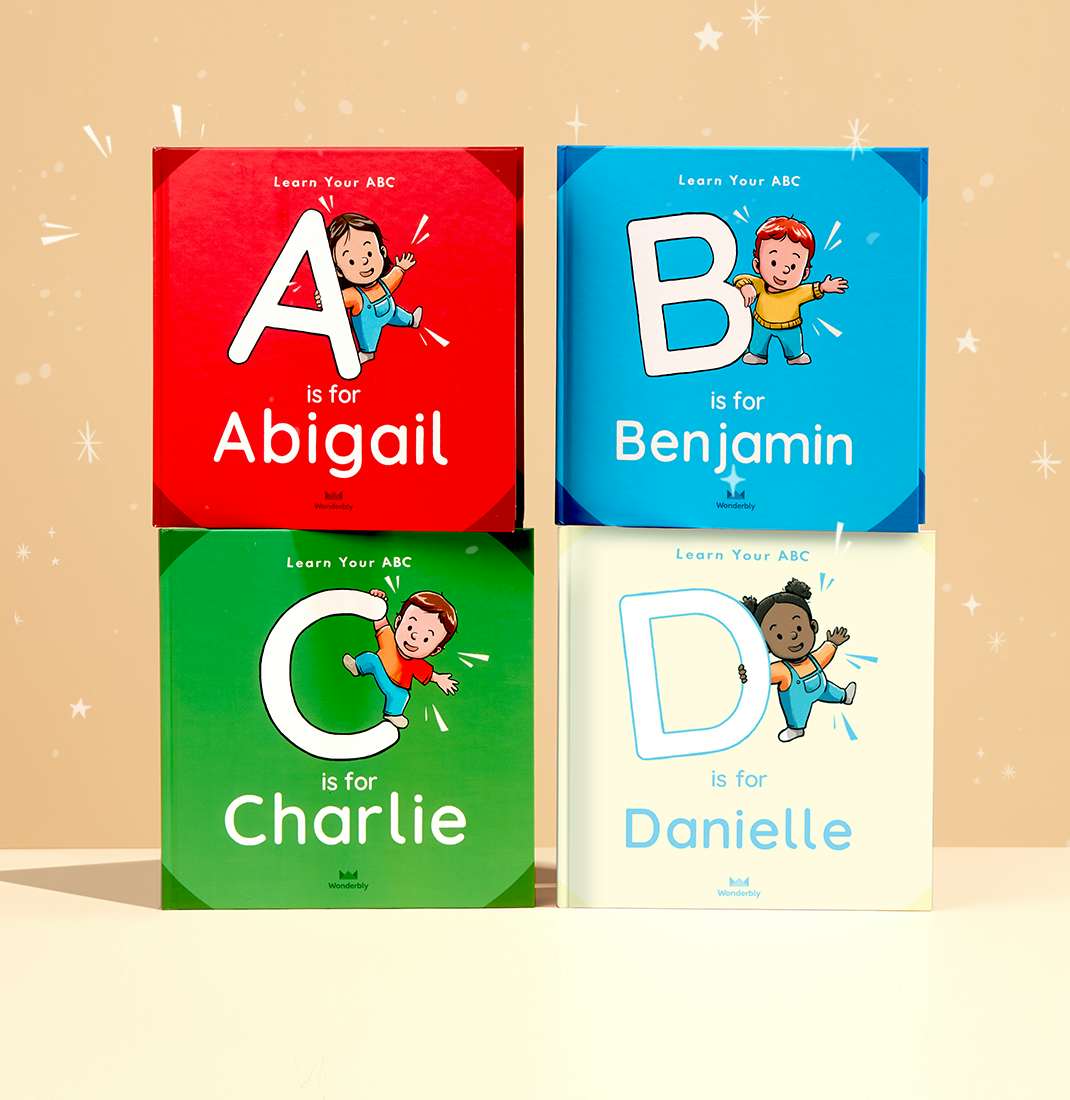 Supercharge your child's learning journey with this amazingly personalized alphabet book, full of beautiful illustrations and hilarious characters.
"The personalization made it much easier to get my little one interested in learning their letters!" – Annette
Read reviews
Explore the alphabet! Begin by adding a name.
Choose the adventurer in your book
"The personalization is fantastic. It makes the letters so much more meaningful for a child!"
Recommended by Dr. Natascha Crandall, Educational Consultant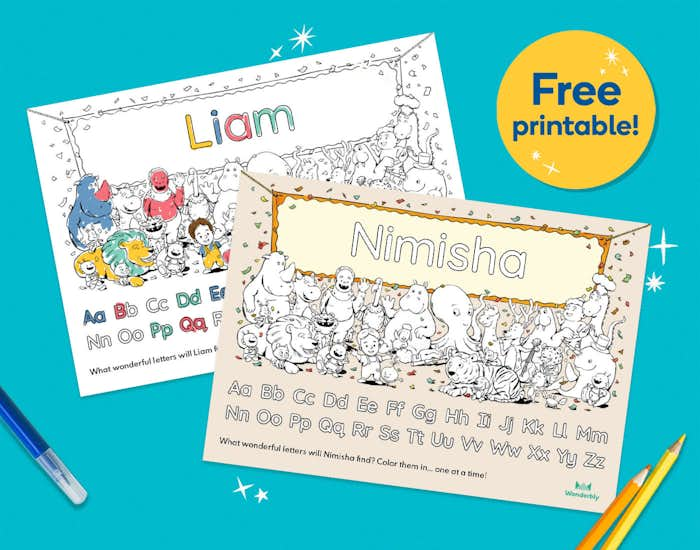 Get a free alphabet coloring sheet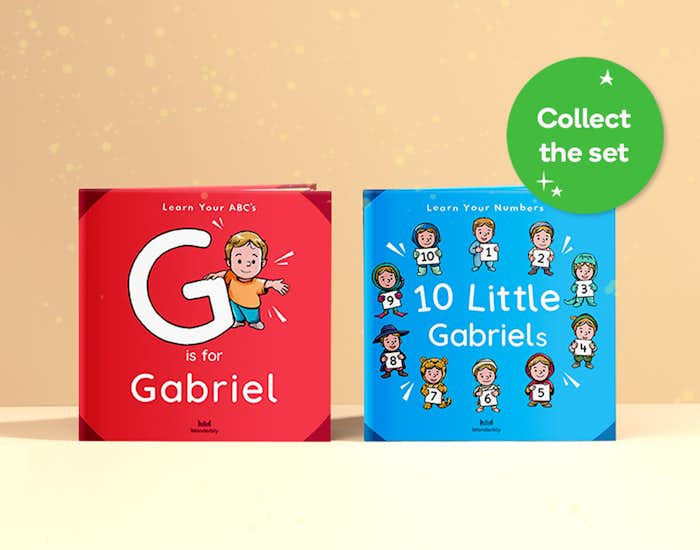 Complete their learning library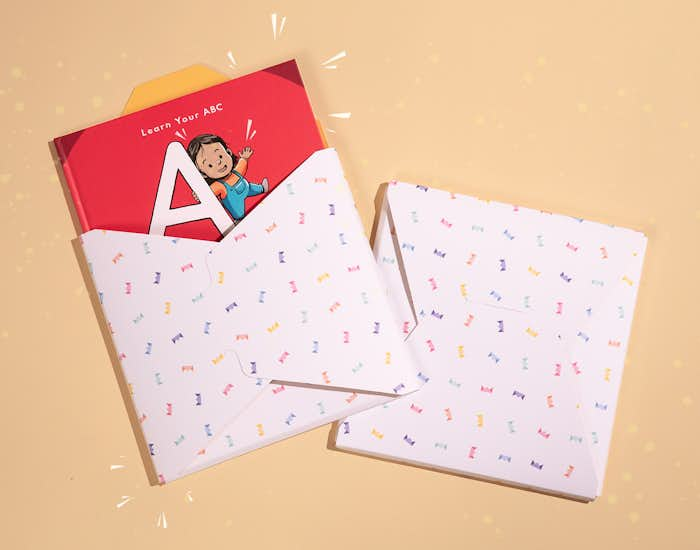 Perfect gift for little learners
A love of learning is one of the greatest gifts you can pass on to a child. Make their next birthday, Christmas or milestone present count with a book that supports and encourages their development.
FAQs
What's a personalized ABC book?
It's an alphabet book – with your little one at the heart of the learning journey! Their name and character appears on every page, which positively supports and encourages your child's development as well as being a delight to read.
What age is the book for?
Our ABC book is best for ages 2 to 4, just when little ones are starting to show an interest in the letters of the alphabet. Of course, each child discovers literacy at their own pace, and so you might find that the book's just right for a child older or younger than this.
How does the book teach children the alphabet?
Personalization has been proven to boost letter recognition and get children reading earlier. When little ones see themselves at the centre of the story, it makes learning letters super fun and more relevant. Find out more about the benefits of personalized books.
How can I personalize the book?
• Child's first name: your child's name will appear on the cover and every page of the story, enjoying adventures with a host of alphabet friends. And there's a big reveal at the end!
• Child's adventurer: we've designed six characters to choose from, for both boy and girl. Select their gender, then choose from a selection of natural hair and skin tone options.
• Favorite color for the cover: choose from Apple Red, Frog Green, Bright Blue or Arctic White. The child's name and adventurer also appear on the cover of the book, making each copy utterly unique.
• Your personalized dedication message: Make the moment even more special by adding your own dedication, or sentiments. We'll print up to 400 characters and 10 lines right at the start of the story, for free.
Is the book format suitable for toddlers?
Yes! Our hardcover format has a sturdy cover with a lovely matte finish and our thick, child-friendly paper is top quality for little readers.
More Wonderbly books to make your child feel loved
Get more clever ideas and swashbuckling updates