Survival Guide For Your Forties Male Edition
Show him he has nothing to fear from his forties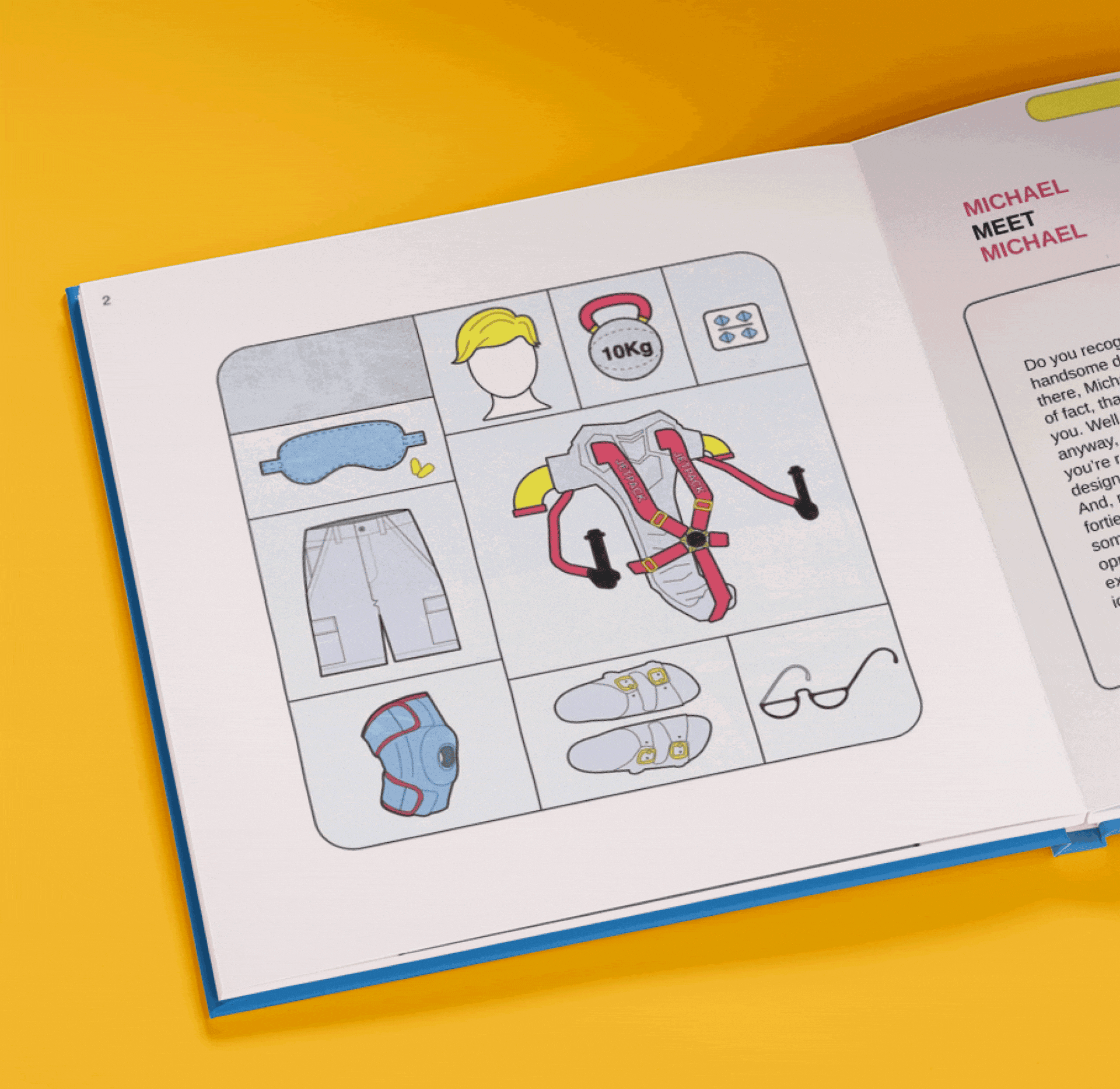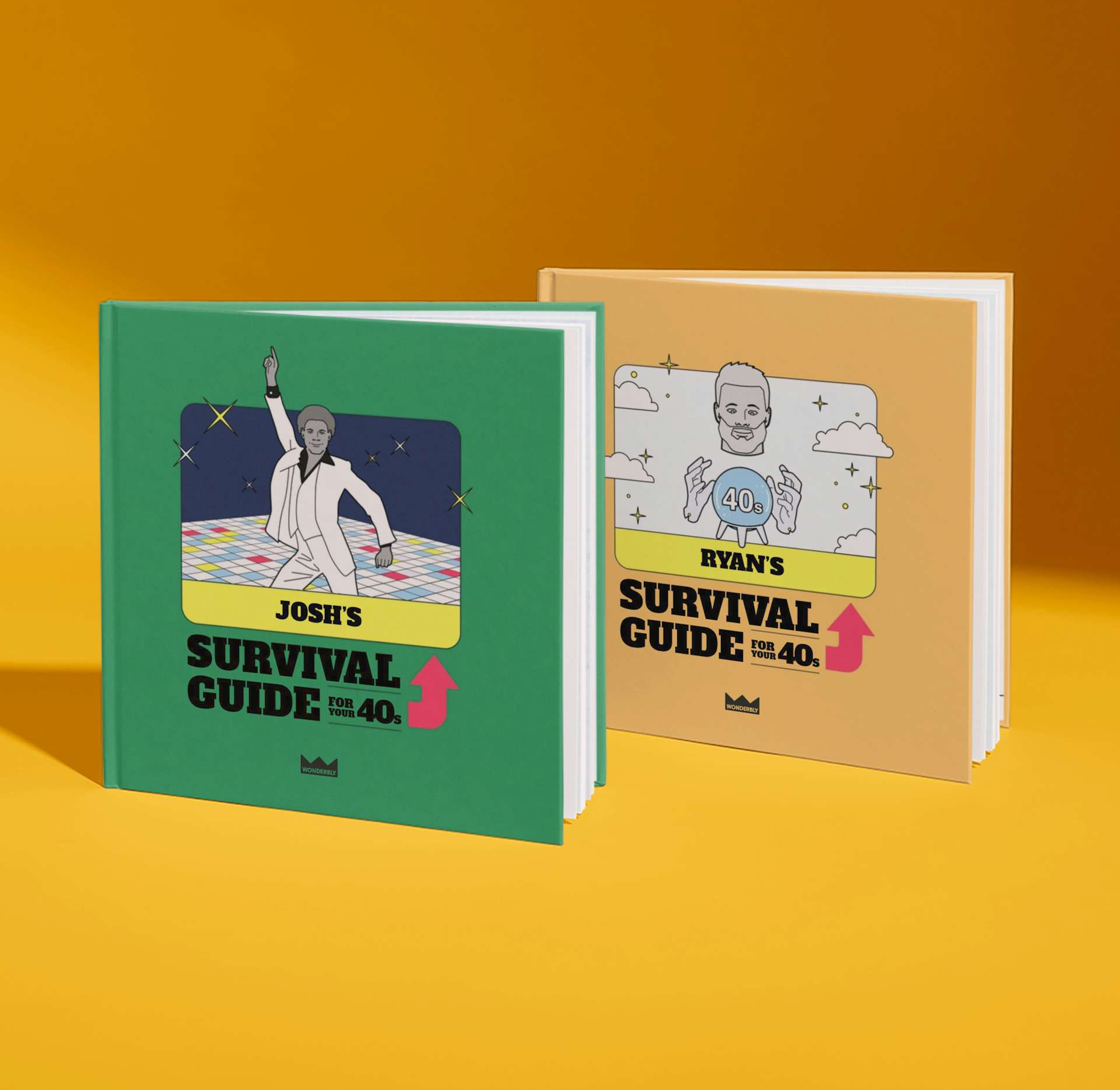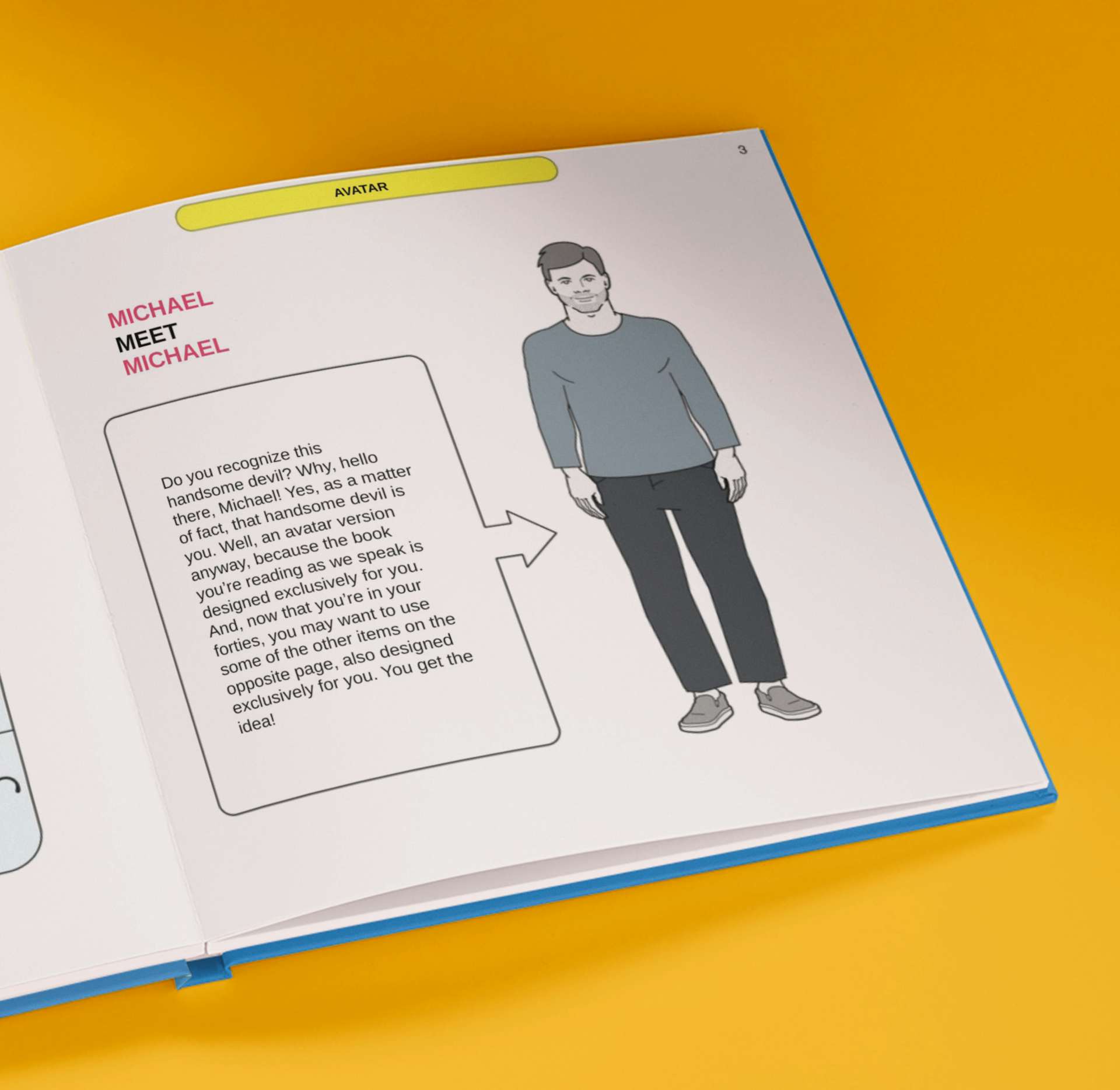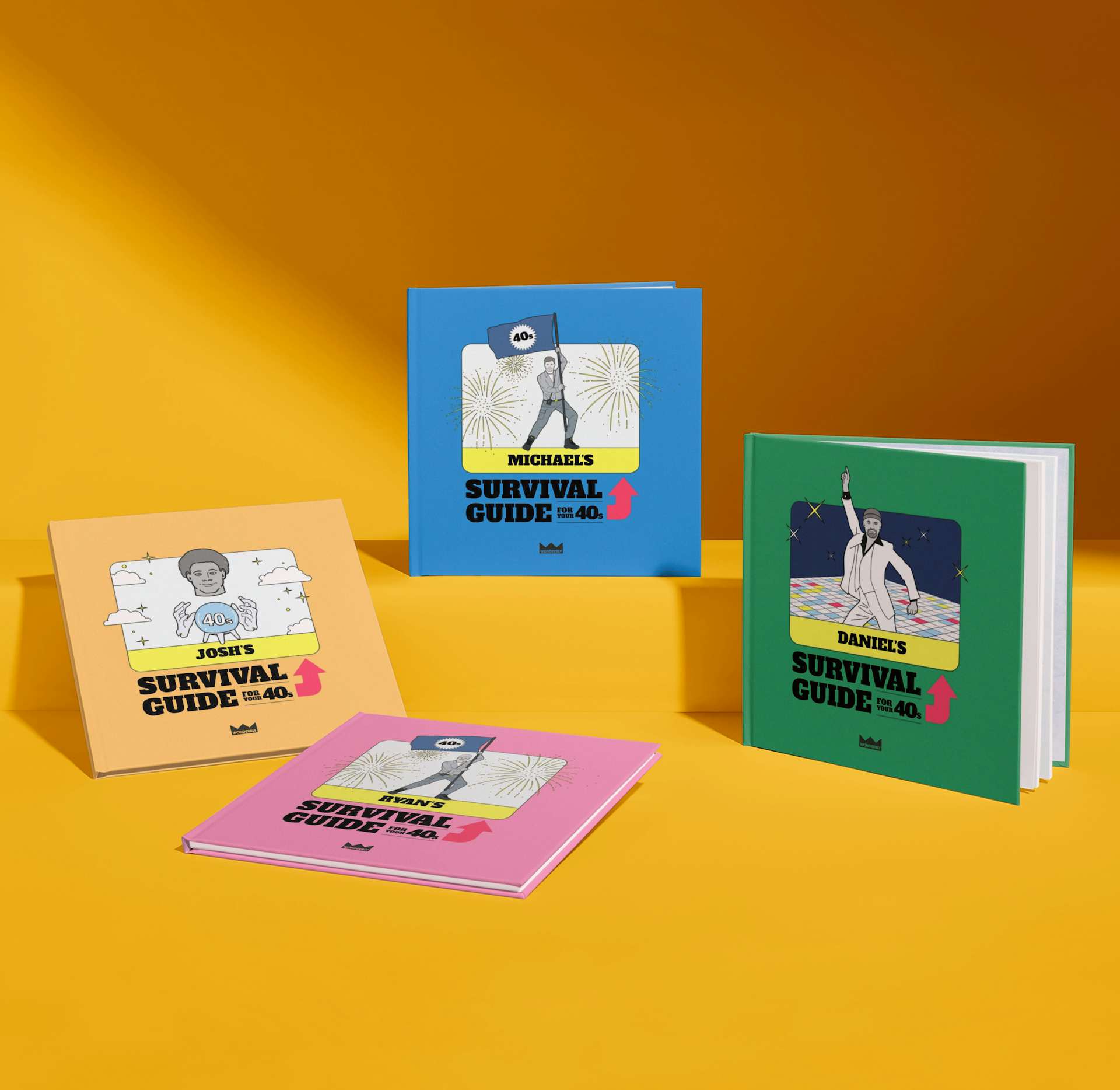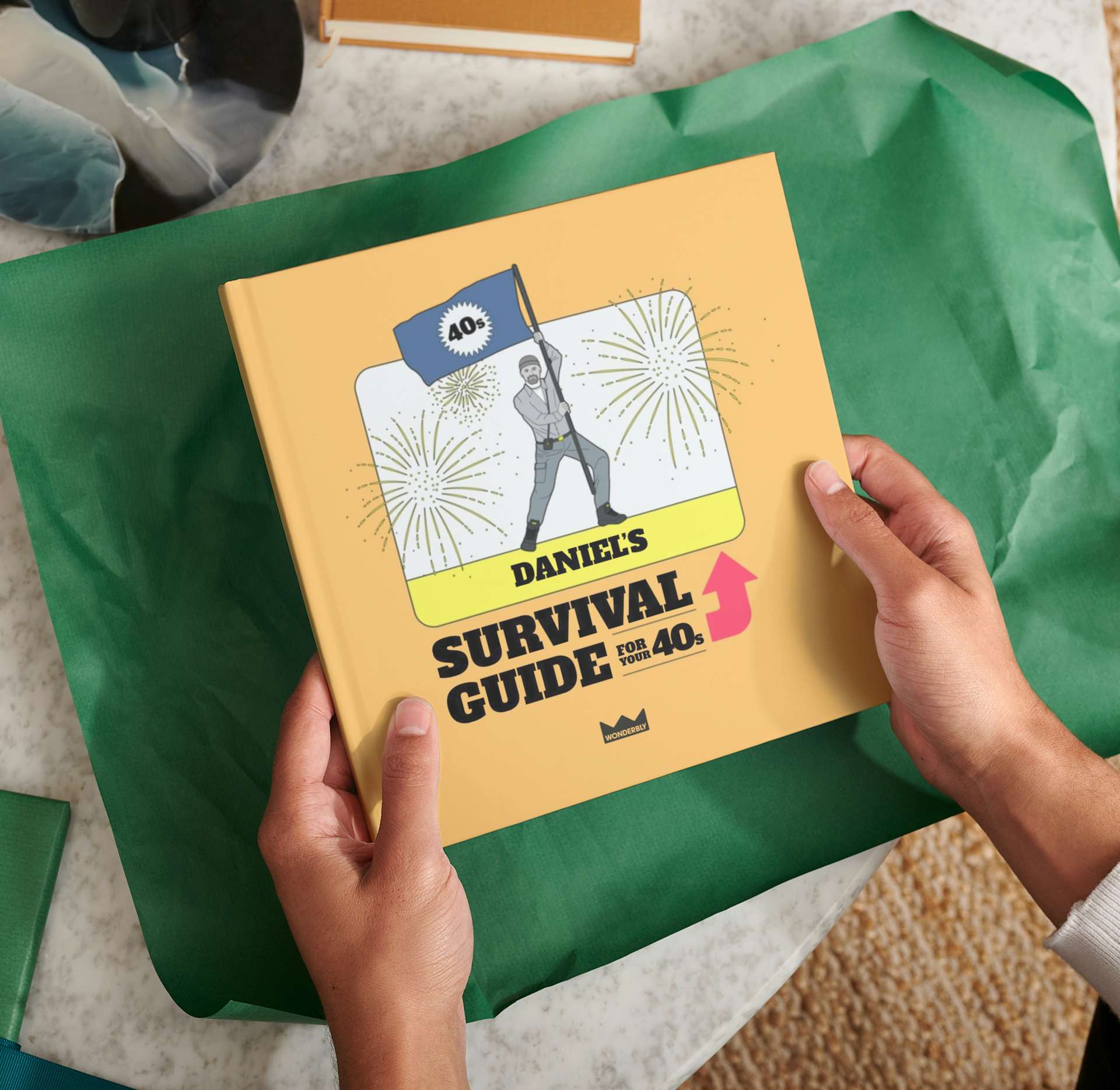 One minute he's crowd-surfing, enjoying his immunity to hangovers, and buying every hair styling product under the sun... the next he's turning 40. This book's a funny, illuminating (and often very useful) guide for men entering their fifth decade.
For ages 39+
Preview all 46 pages before buying
Printed and shipped in 48 hours
Rated 5 out of 5
Rated

5

out of 5
"My friend who just turned forty was laughing like a drain!" Brett
Read reviews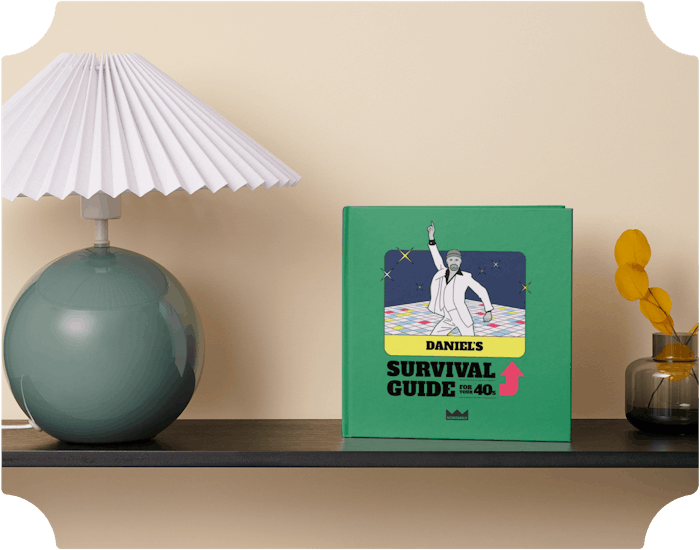 The power of personalization
With a completely customizable avatar and advice that covers pretty much everything a 40+ year old might stress about, you can personalize their guide so it speaks directly to them – thinning hairline, midlife anxieties, and all.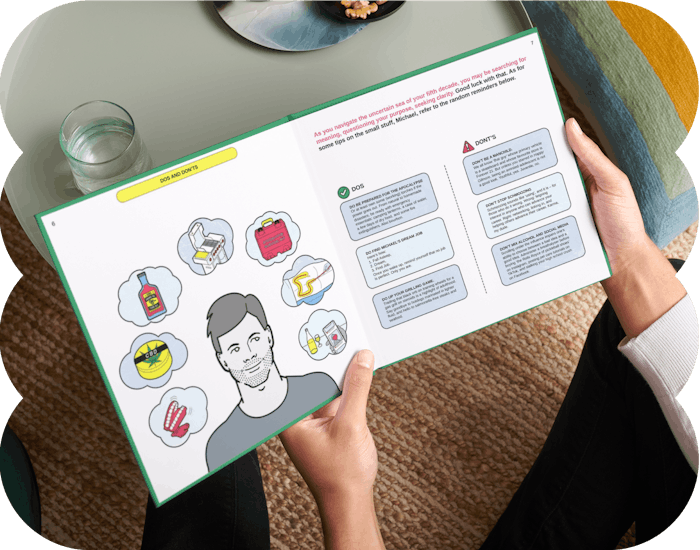 Meet Dan Zevin
He's the biro behind this book. Not to mention an award-winning columnist for The New York Times, a Thurber Prize-wielding humourist and all-round funny guy. He even teaches others how to do the comedy thing at Sarah Lawrence. Also, Adam Sandler thinks he's funny, so…
Reviews
Rated

5

out of 5
Practical and humorous advice that knows what it's talking about.
I gave this to my partner who is in his mid 40s and he really appreciated this. He was really upbeat after reading it.
My brother was getting the jitters about turning forty. This was just what he needed.
I loved how perceptive and subtly wise it was. And - because it addressed me throughout - it felt like talking to a friend.
The personalization is really enjoyable - the avatar is funny and relatable.
Survival Guide For Your Forties Male Edition FAQs