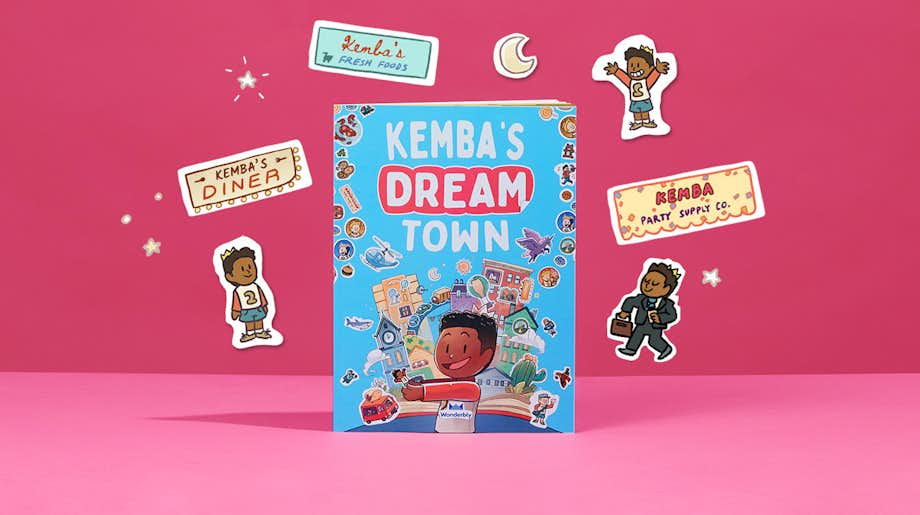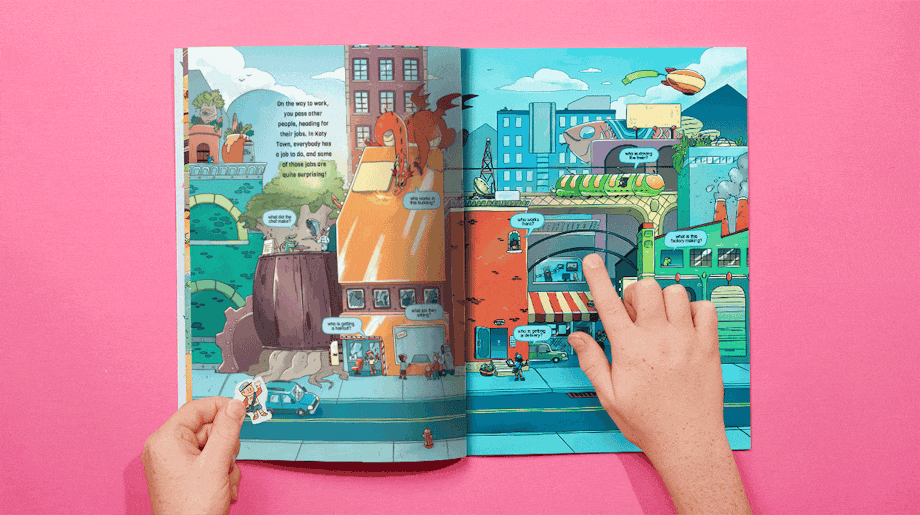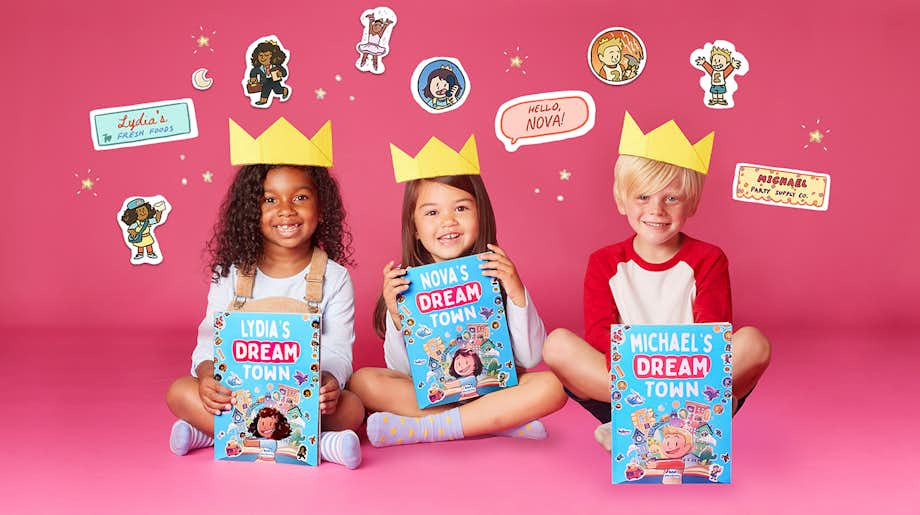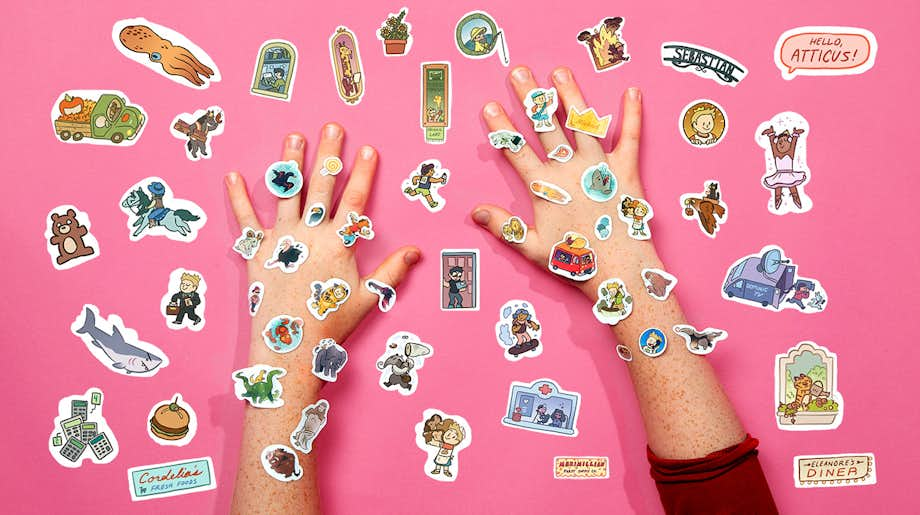 My Dream Town Sticker Book
Let your child's imagination run wild with the world's first ever personalised sticker book! Your child's name isn't just on the front cover. It's scattered throughout the 6+ wondrously wacky scenes AND heaps of the 450 stickers - yes, the stickers are personalised too!
Recommended for ages 3+
30 pages of stickertastic fun
Ships worldwide within 48 hours
"This is really, really cute and I love that it's interactive with stickers. My kids love stickers!" – Alison
Create and preview the child's entire book
Choose the adventurer in your book
"It was REALLY good! I liked that you could make your own dream town. And I liked the horse postman. You don't normally see horses dressed as postmen."
– Fred, age 6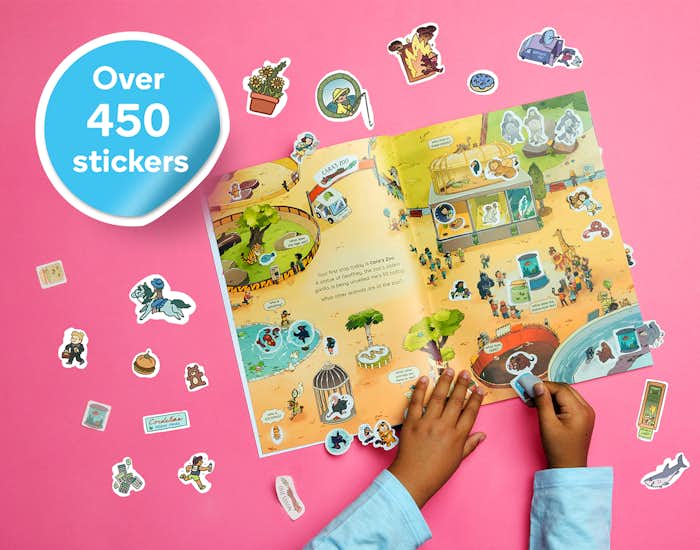 Keep creative kids busy for hours
Transform your child into the mayor of their very own Dream Town. As your child travels through the story, they'll use stickers to complete the scenes and help their citizens with all sorts of little problems.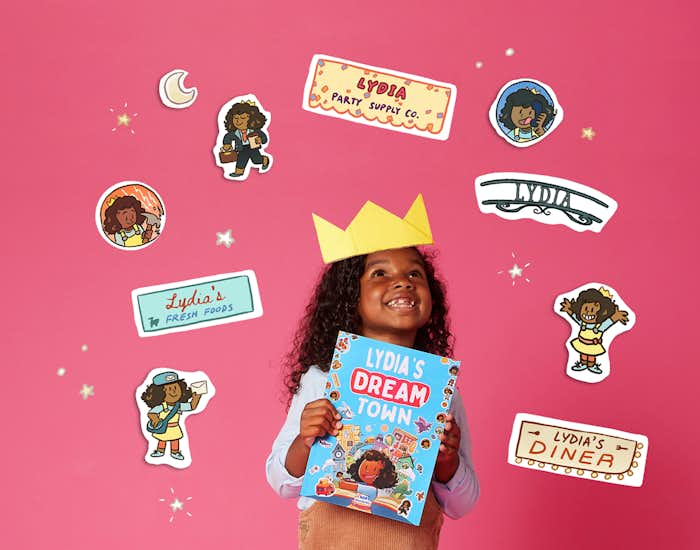 Over 450 personalised stickers
Your child's name isn't just on the front cover. It's ingeniously peppered throughout the book –  from street signs to billboards to taco trucks! Plus they get over 450 stickers, including their name and character.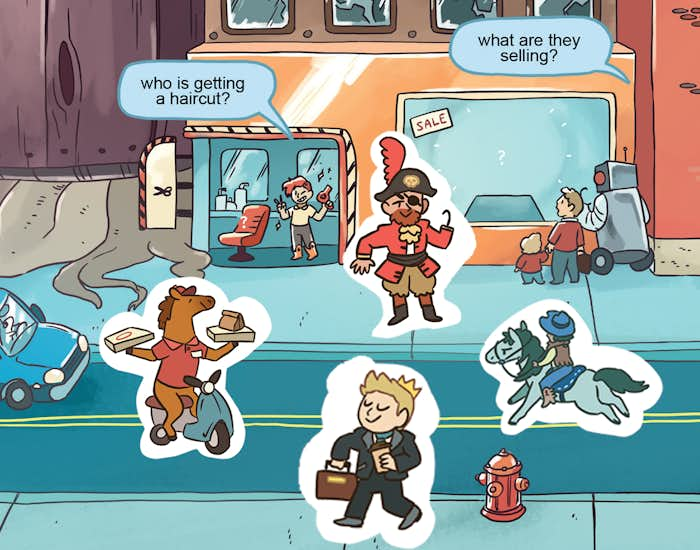 A world where anything's possible
It's our first book where your child gets to finish the story, as they decide who and what lives in their very own dream town. A unicorn driving a train? Sure. A pirate walking to work? Abso-sticking-lutely!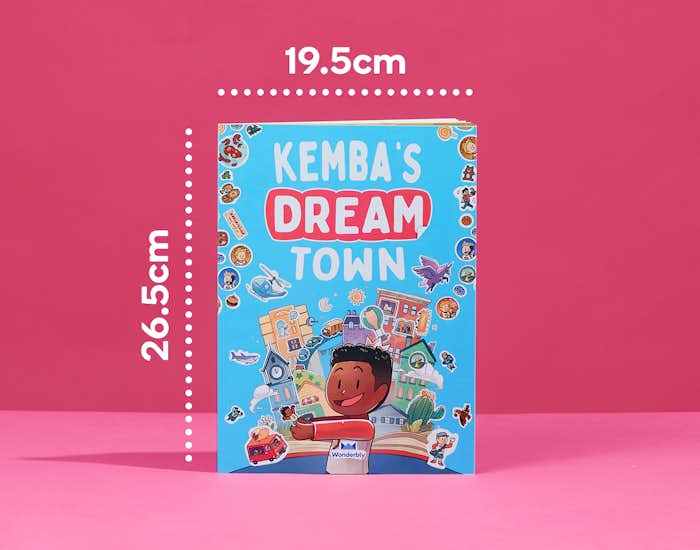 Perfect size for playtime
Comes in a high-quality softcover format of 10.4 x 7.6 inches, with lovely thick pages to last for many playtimes. 30 pages of stickertastic fun, to be exact!
More Wonderbly books to make your child feel loved
Get more clever ideas and swashbuckling updates