My Mummy The Superhero
Make a super-mum feel super-special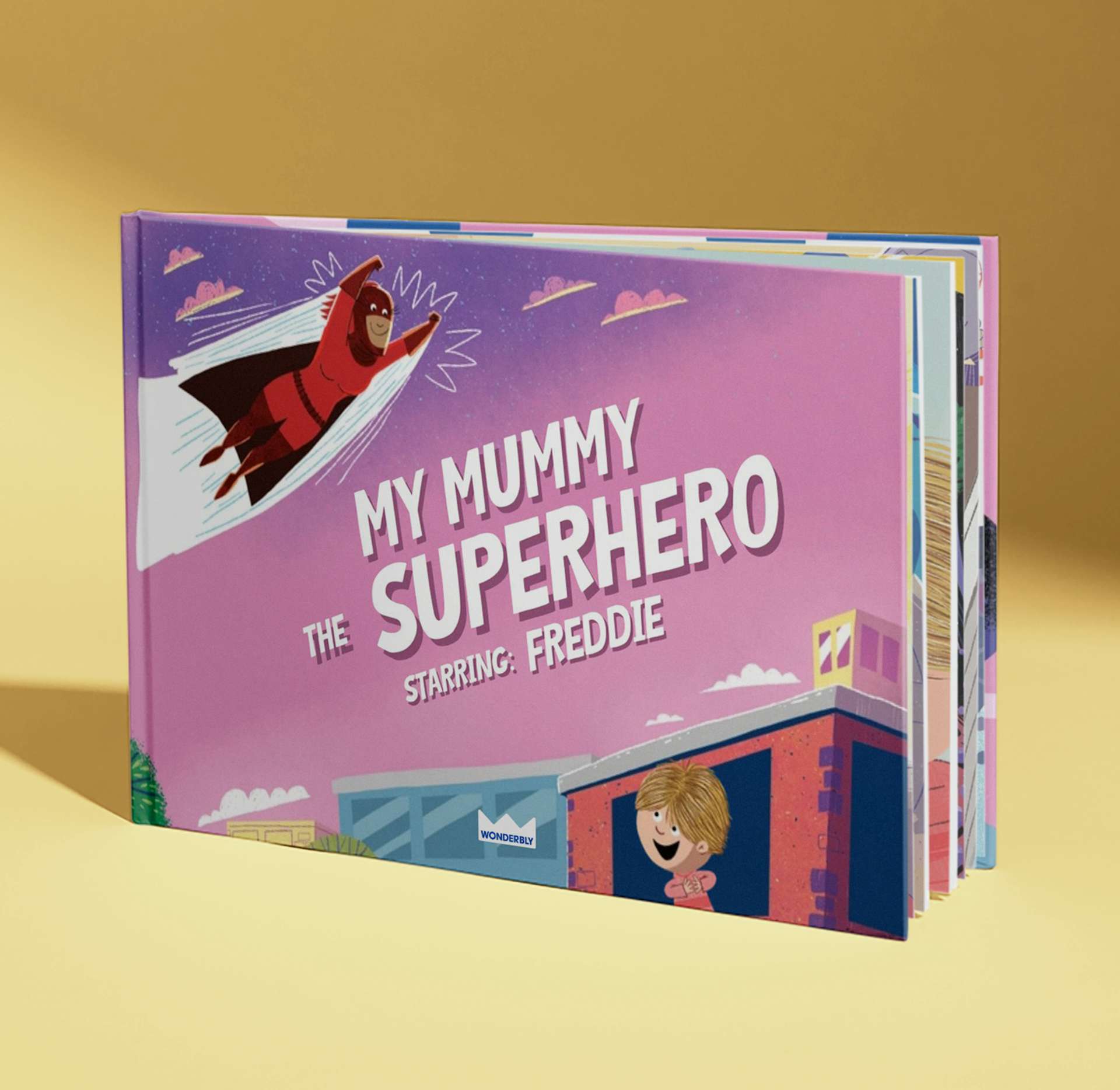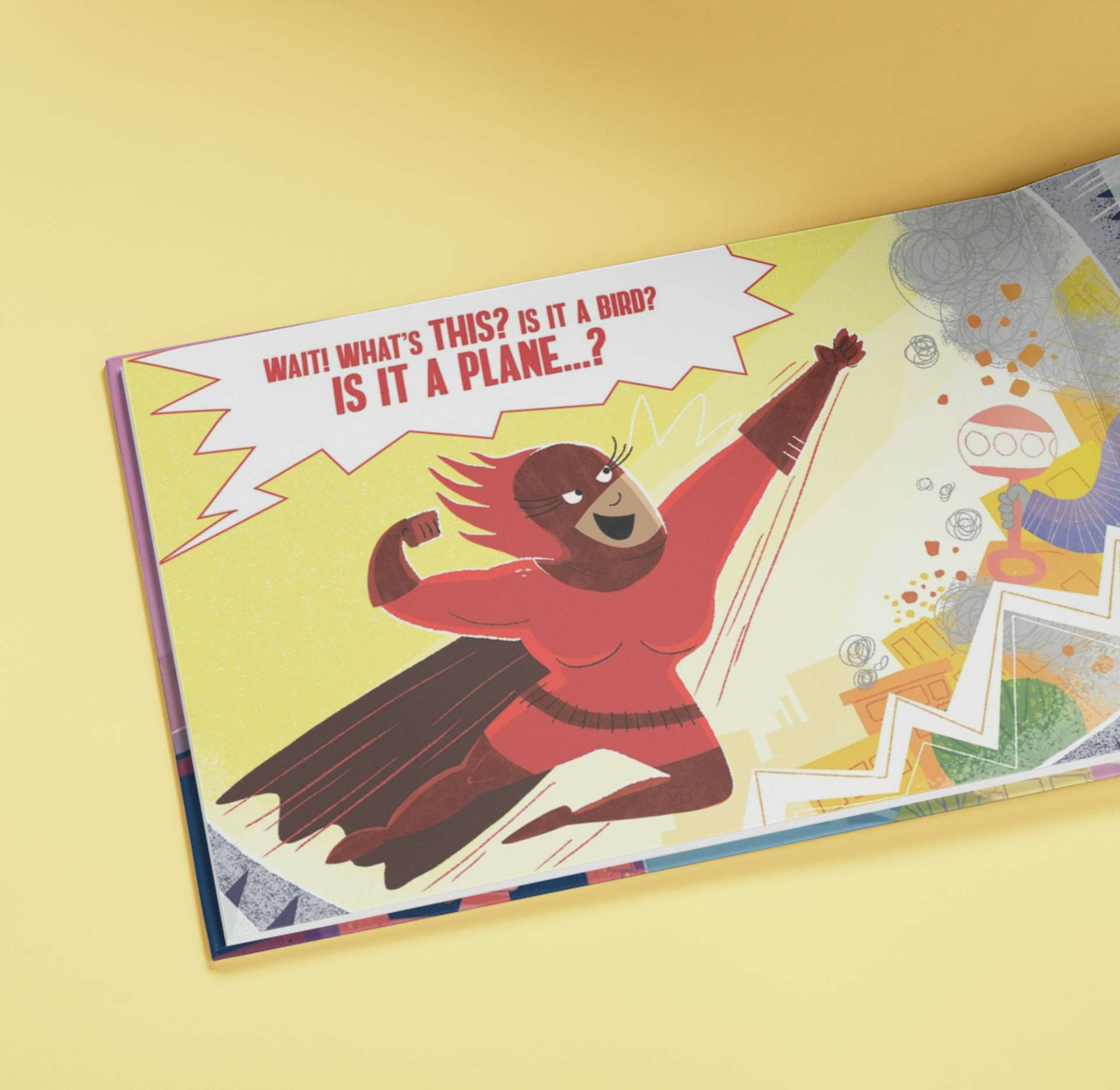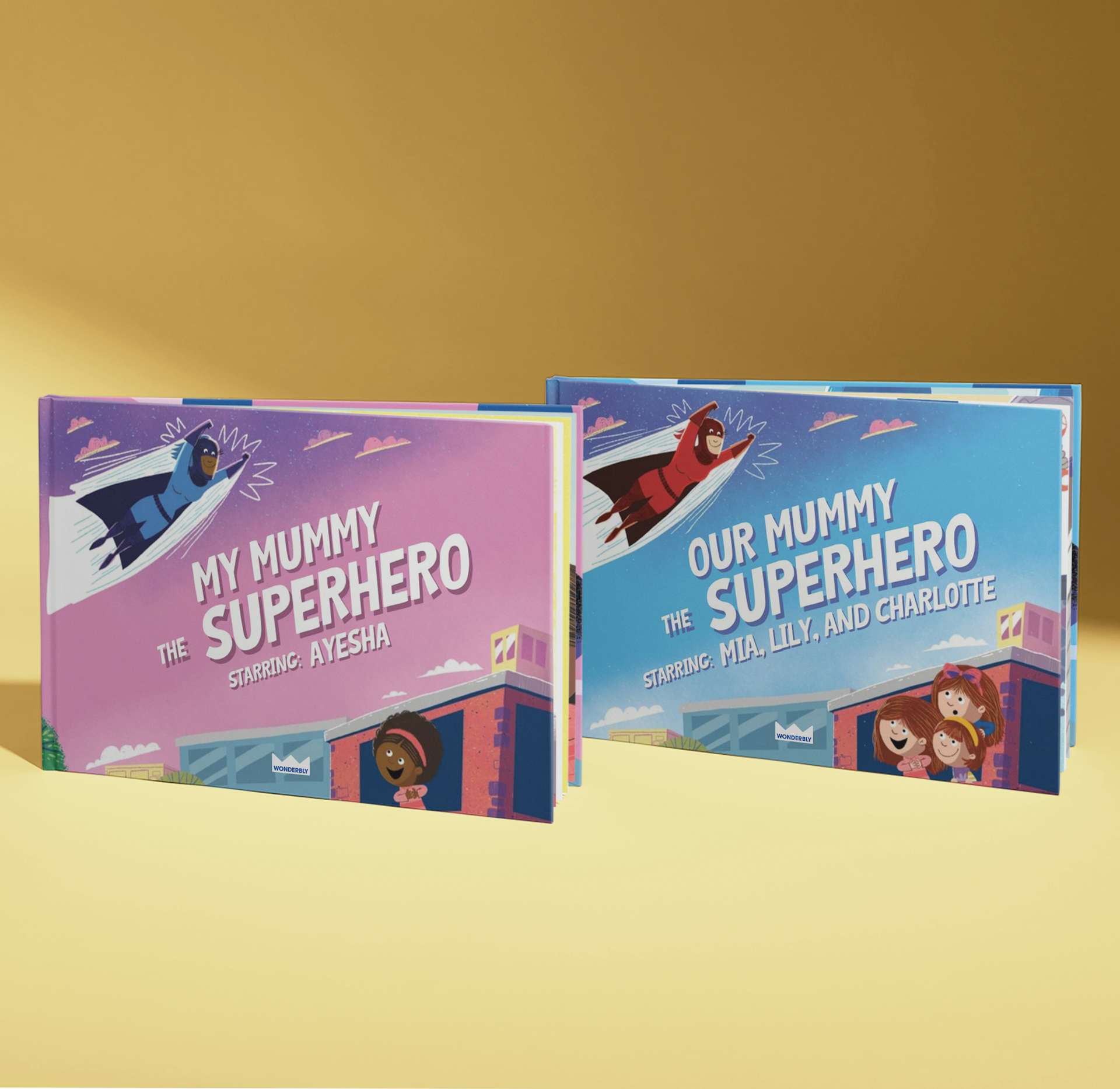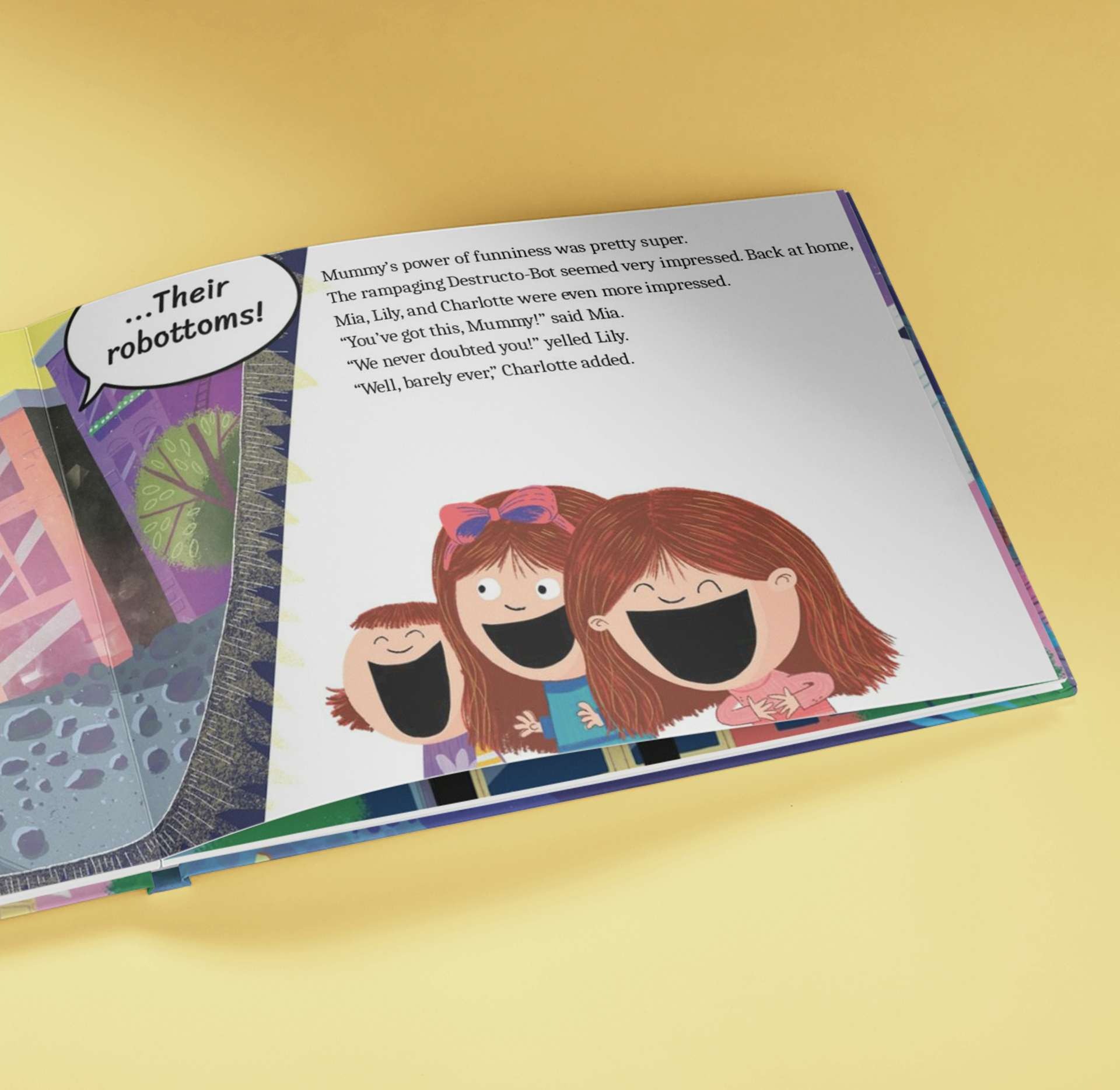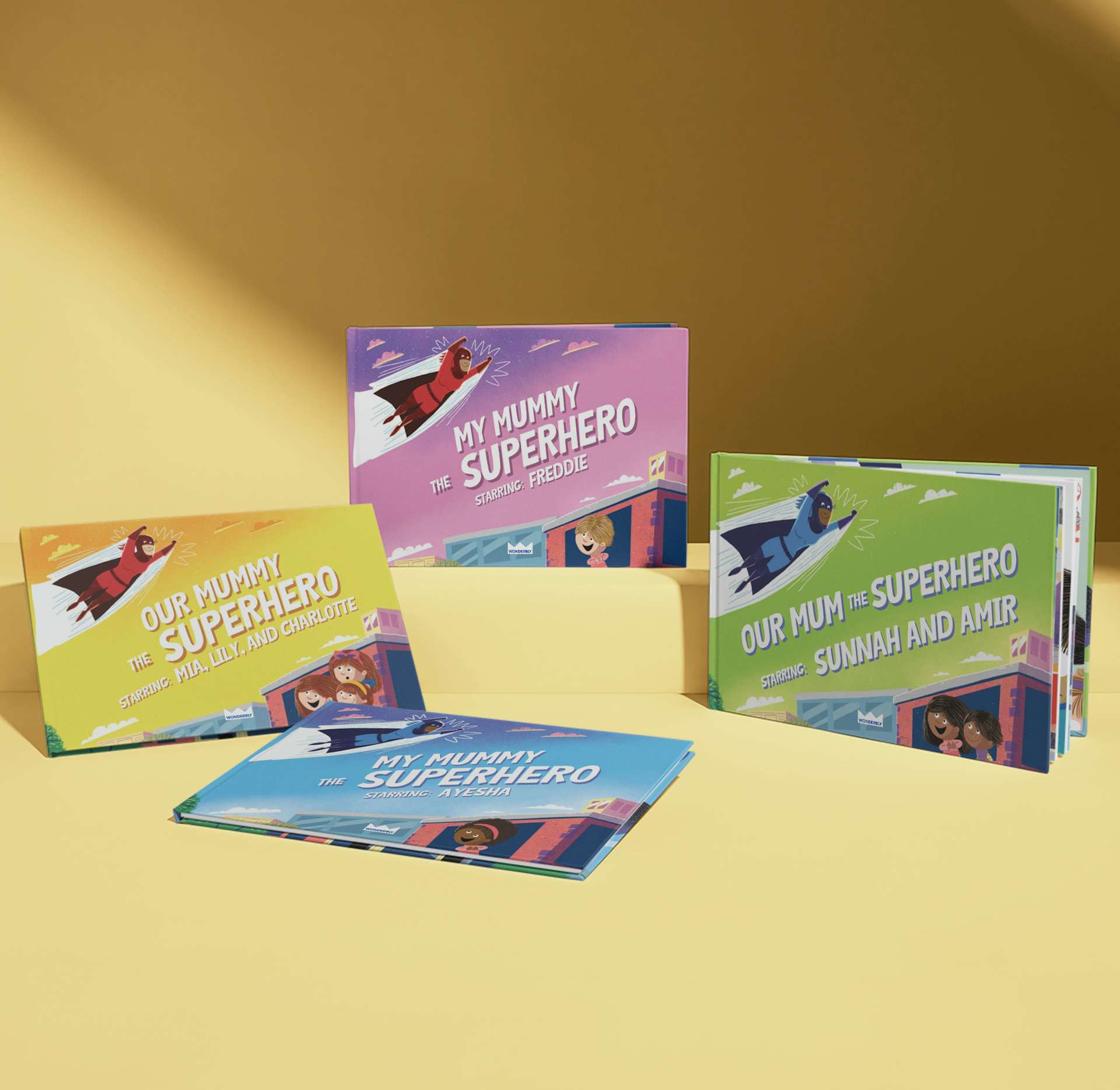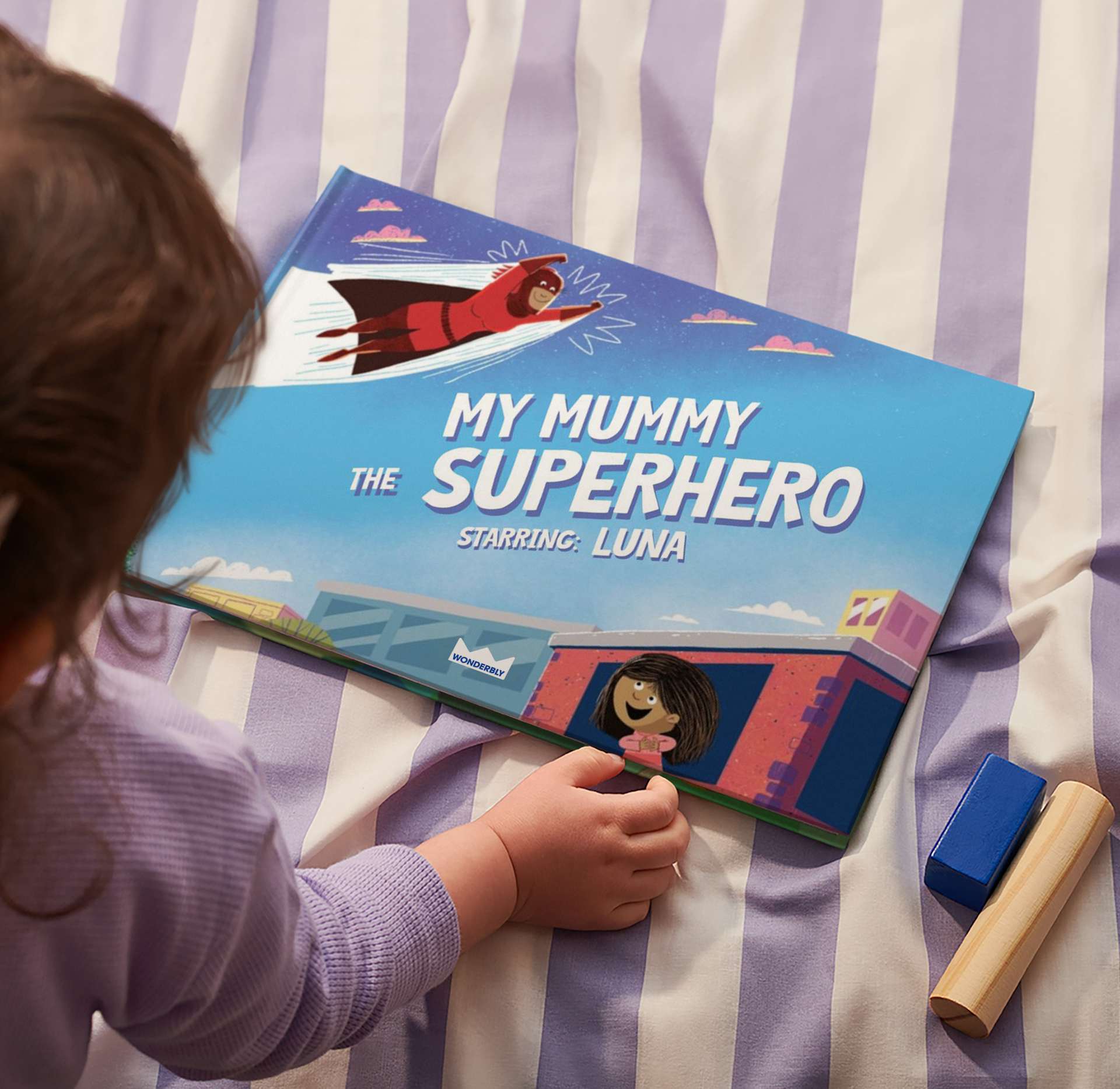 A rampaging robot is on the loose, and there's only one person who can save the day... Mum! Turn her into a superhero in this incredible personalised storybook, made for up to four children.
Best for ages 3 to 8
Preview all 34 pages before you buy
Ships worldwide within 48 hours
"My granddaughter has an amazing mum, this is perfect for her!" – Sue
Read reviews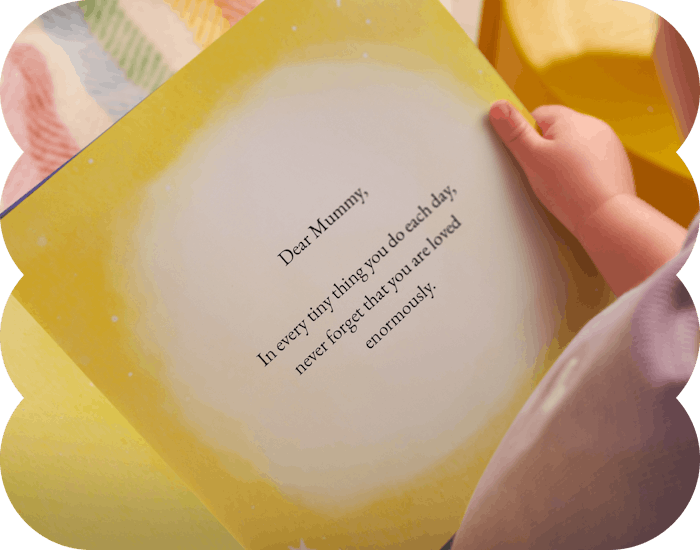 When is a book not just a book?
When it includes a message of love to transform it into a treasured keepsake. Add your own dedication for free and we'll print it on the first page, so every time they open their book, they remember just how loved they are.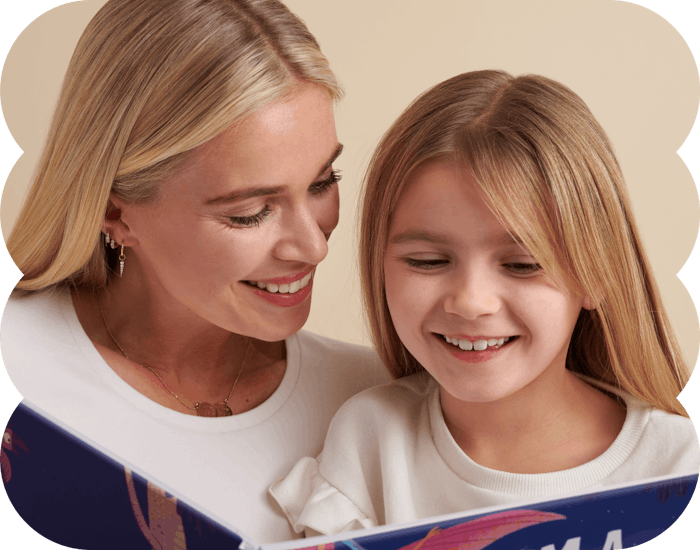 The start of something Wonderbly
Everybody's got an origin story, and we're no different. In 2013 we made a book to show children just how unique they are. More books than we can count later, we're on a mission to spread that message to everyone (turns out adults need to hear it just as much as children). Read our story.
Reviews
Rated

5

out of 5
This would tickle any little one. Great idea.
I like that the book is personalised and that you can add so many characters. Adorable gift!
My granddaughter has an amazing mum, this is perfect for her!
I like the idea of a kids' book having the mum in a positive light as it makes the story more relatable.
All moms are super heroes to their kids.
My Mummy The Superhero Book FAQs
Who would you like to make a book for today?