Dream Big, Little One
A bedtime story to inspire little dreamers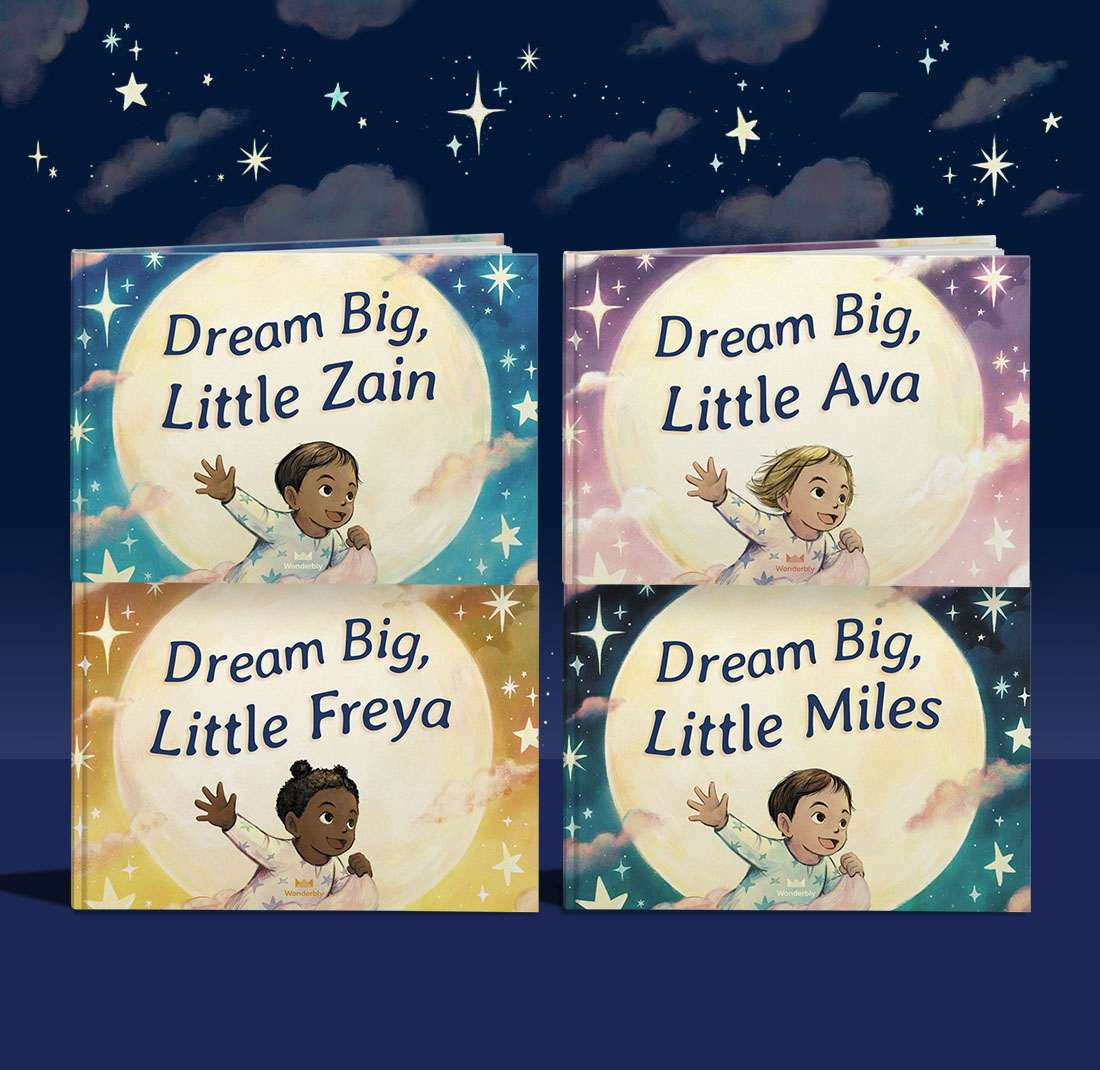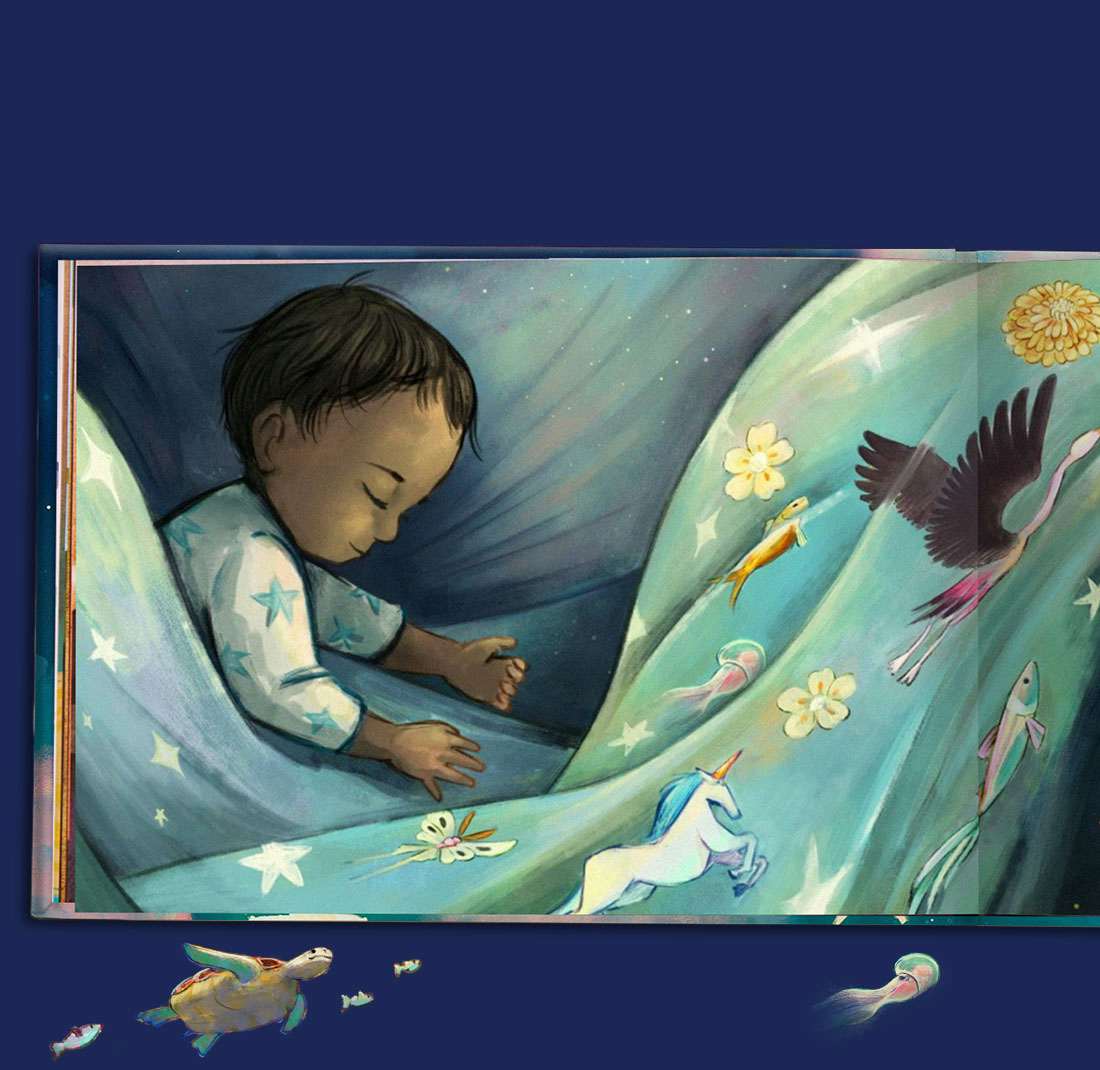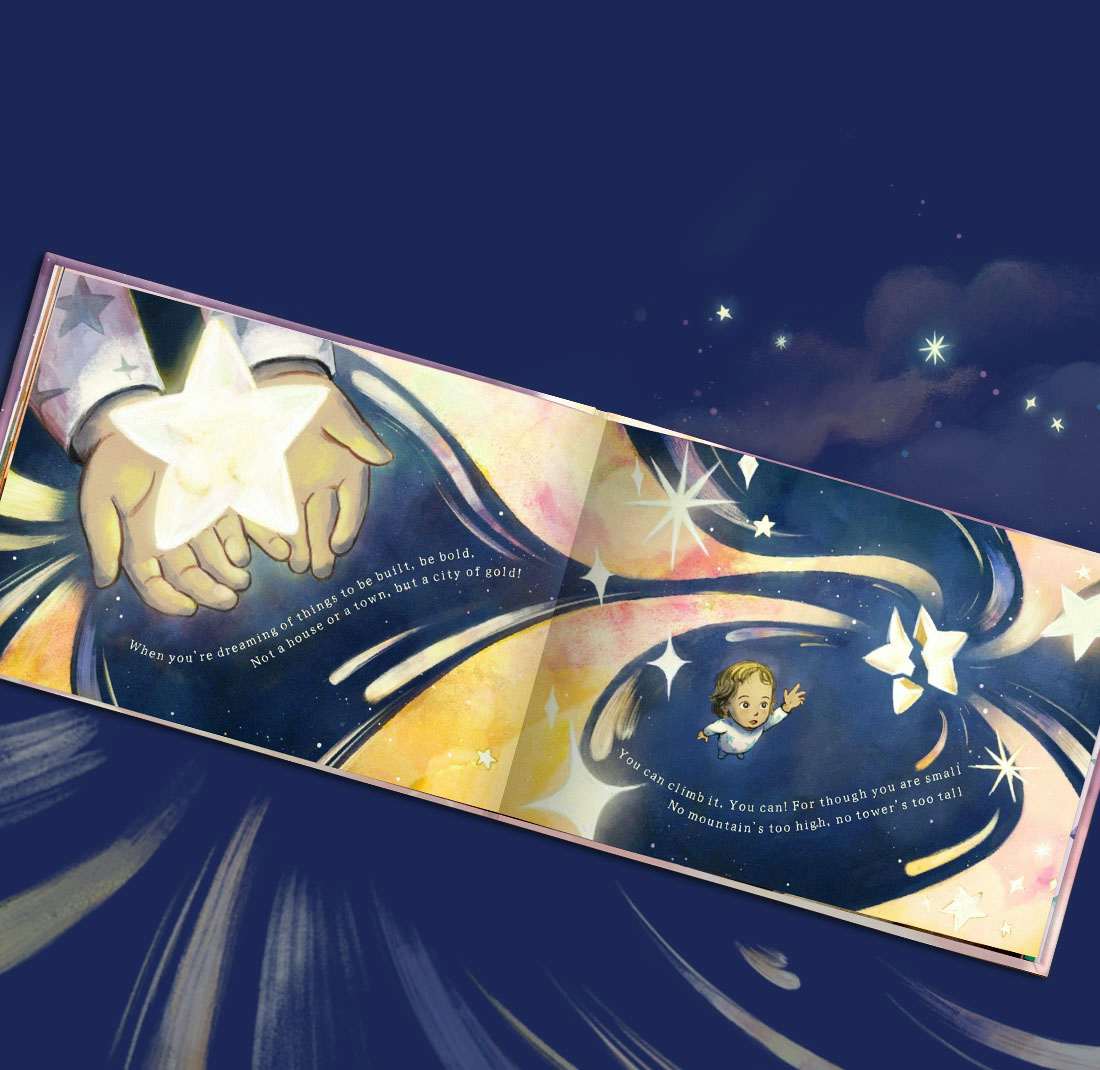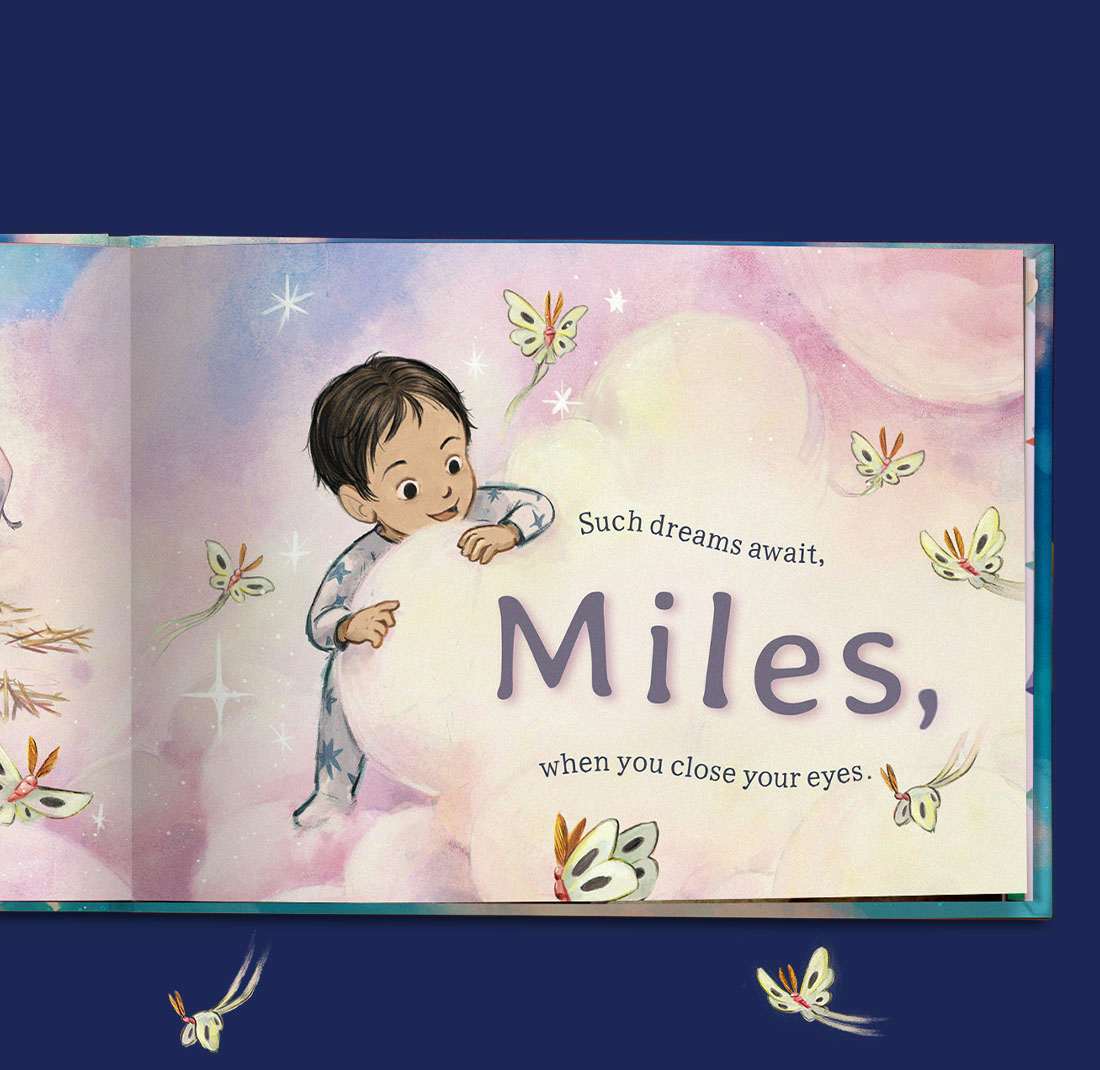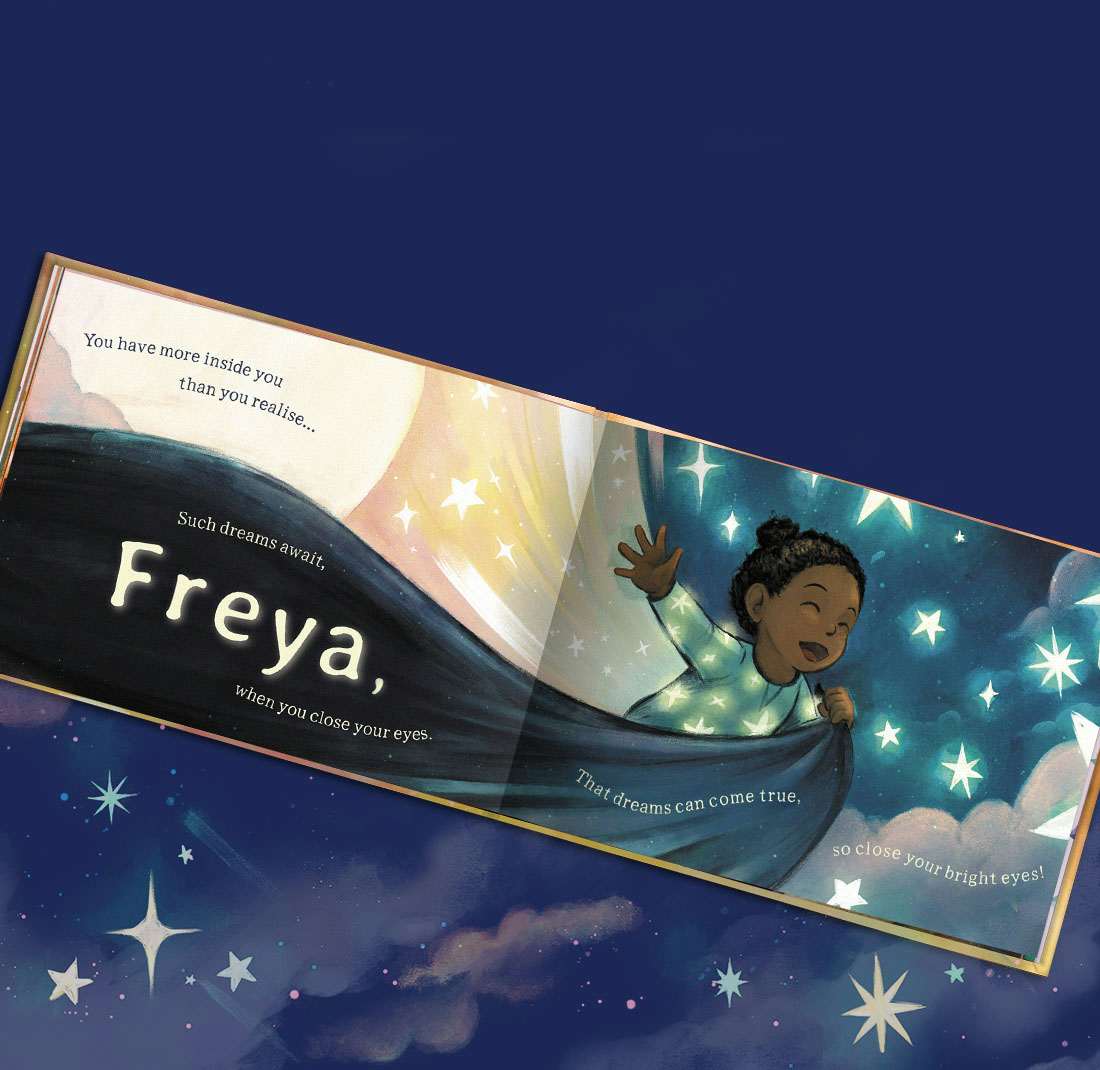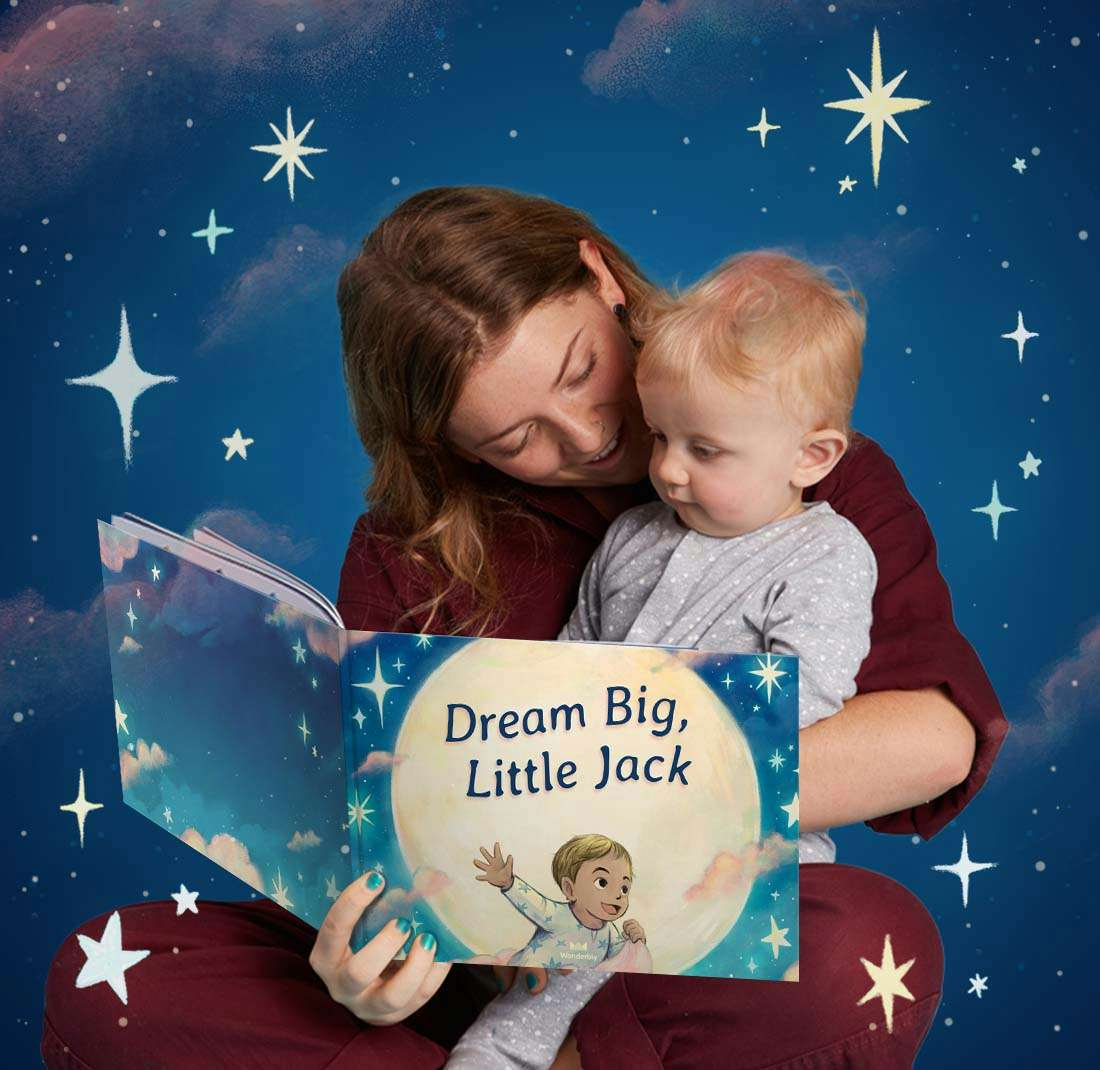 Soothe a little one to sleep with a dreamy bedtime adventure. Show them all the wonderful places they could go, and all the things they could be. A magical world is waiting – if they just close their eyes and dream.
Best for ages 0 to 4
Preview all 34 pages before buying
Printed and shipped in 48 hours
Rated 4.9 out of 5
Rated

4.9

out of 5
"My youngest loved this book and it will inspire her to follow her dreams." – Ellie
Read reviews

"A beautiful book to read at bedtime. My son looks forward to going to sleep and dreaming of wonderful things."
Alex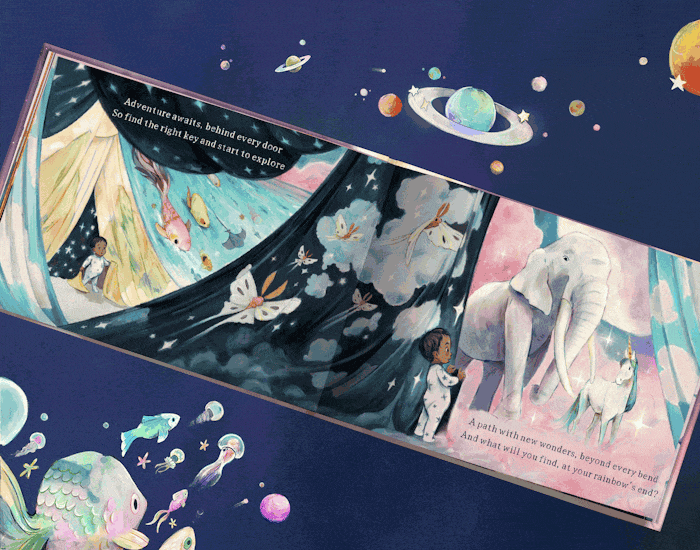 A bedtime adventure made just for them
Bring dreams to life and send a little one on an adventure through star-filled skies and amazing dreamscapes - with magical personalisation decorating every page.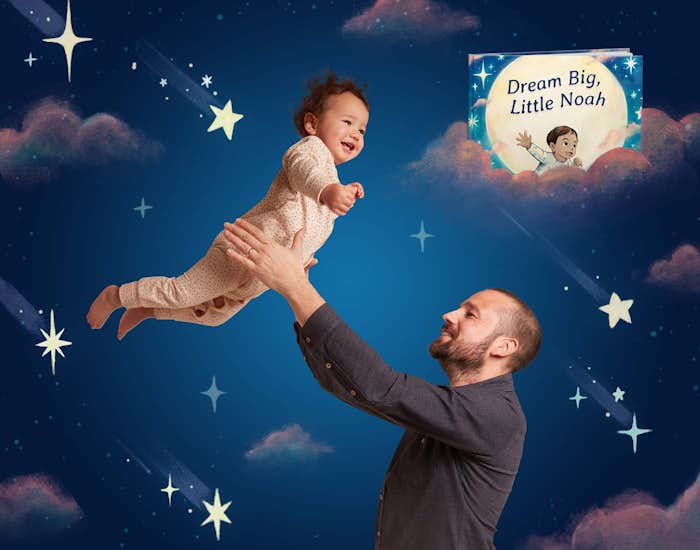 The perfect gift for a little one you love
Soothe them to sweet dreams and inspire their big dreams - in this bedtime book they'll want to read night after night. A magical gift for a newborn, a special birthday, or just because.
Reviews
Rated

5

out of 5
My little one loves the illustrations! Reading this every night makes her so excited to go to sleep.
This is the perfect gift for a baby or toddler, boy or girl. Who wouldn't love this?
This book is so captivating, and filled with so many wonderful messages and dreams for your child.
My grandson will only go to bed if we promise to read this book.
One of the most magical books I've ever seen. It's my new go-to gift for a new baby, birthdays or Christmas.
Dream Big, Little One FAQs
Who would you like to make a book for today?