Daddy's Magic Hugs for You
A cuddly story full of love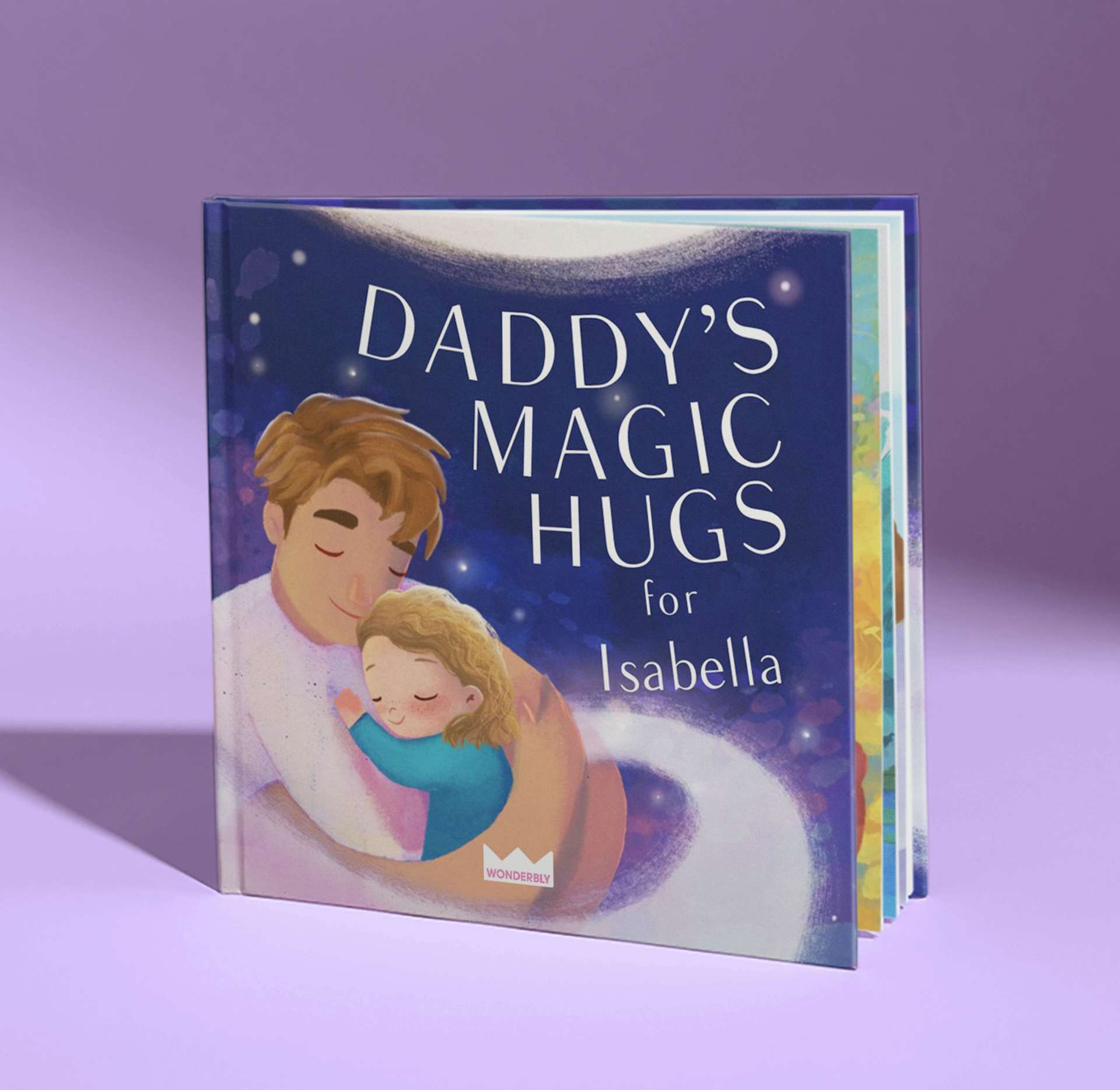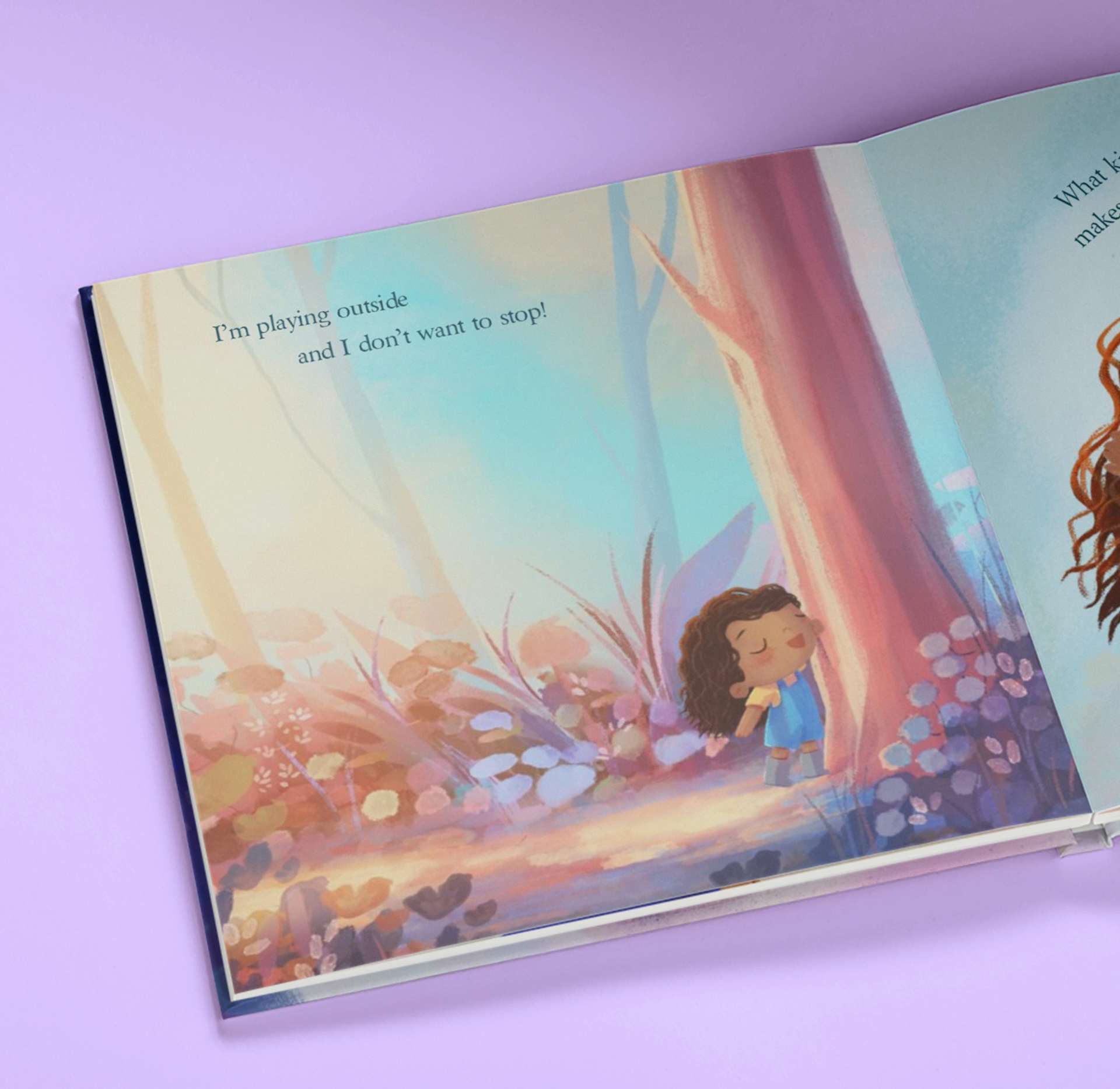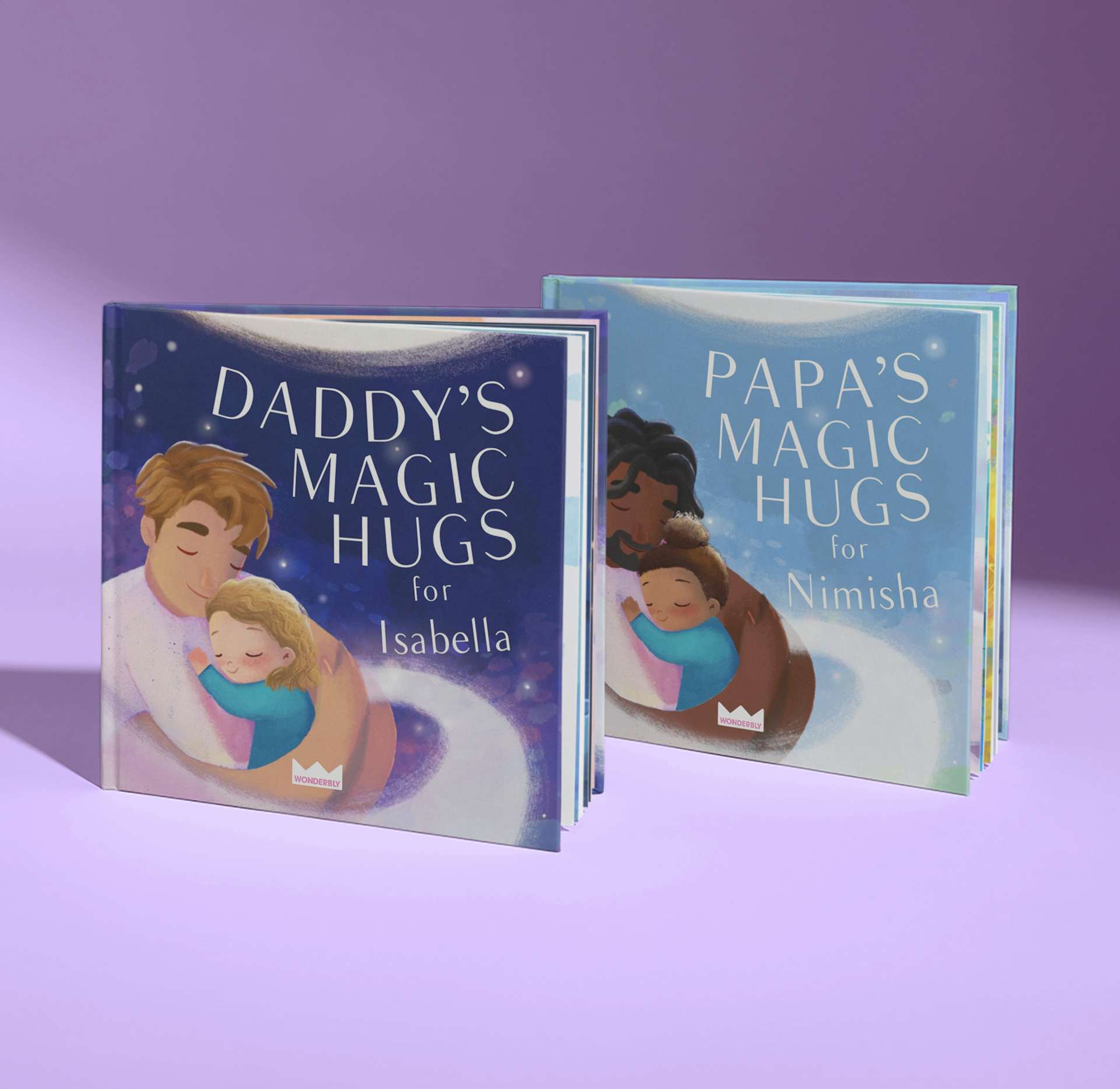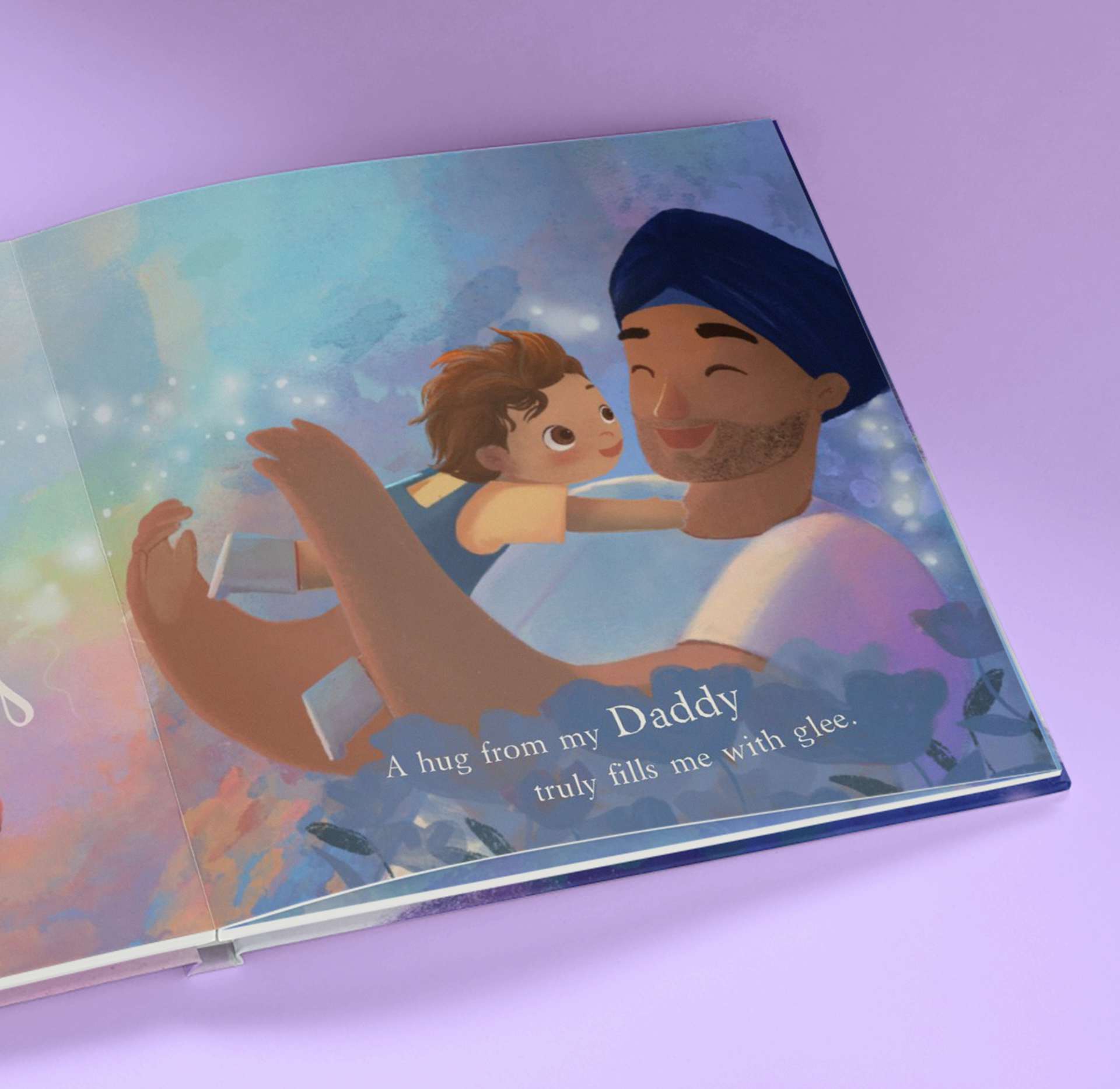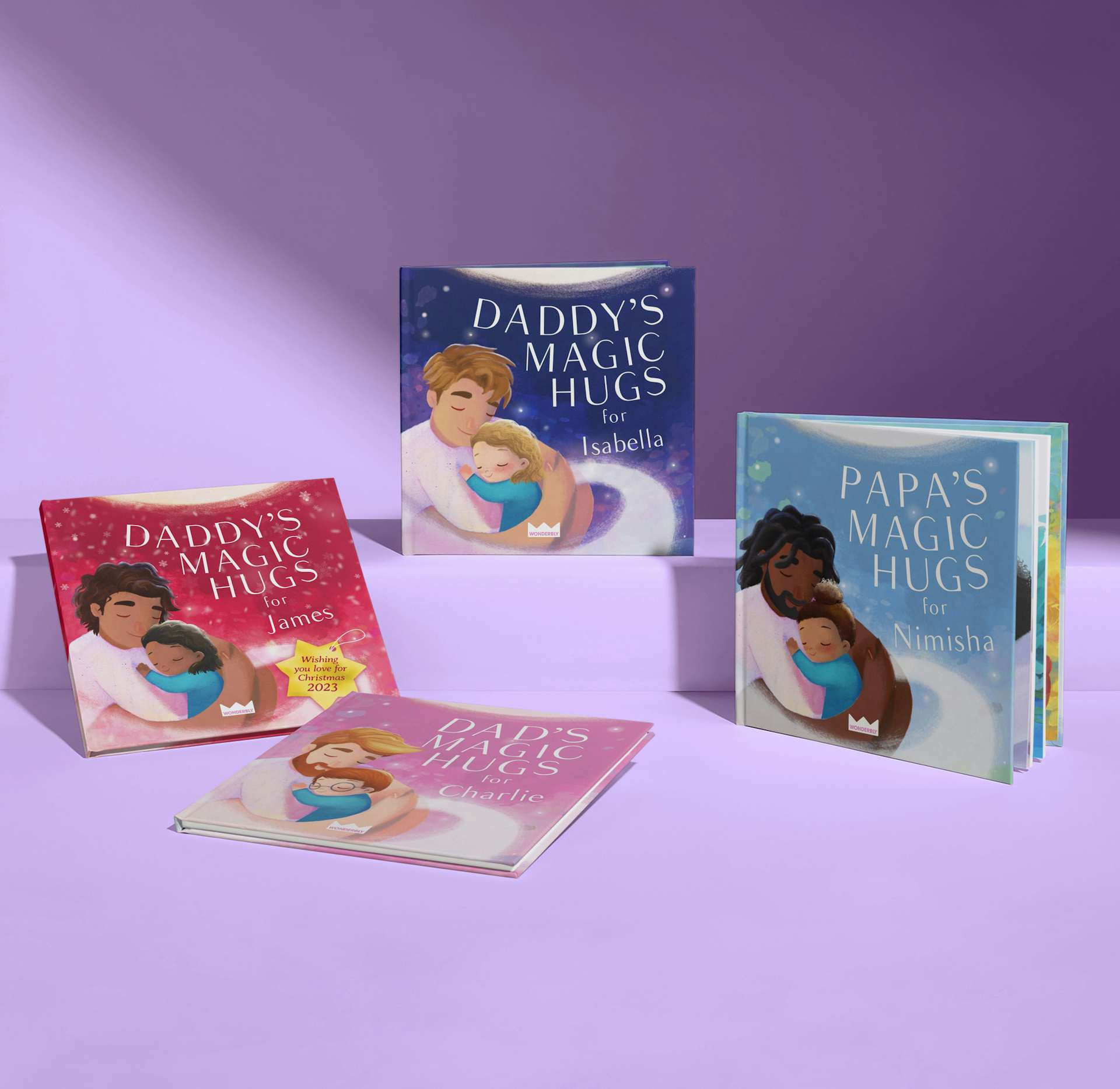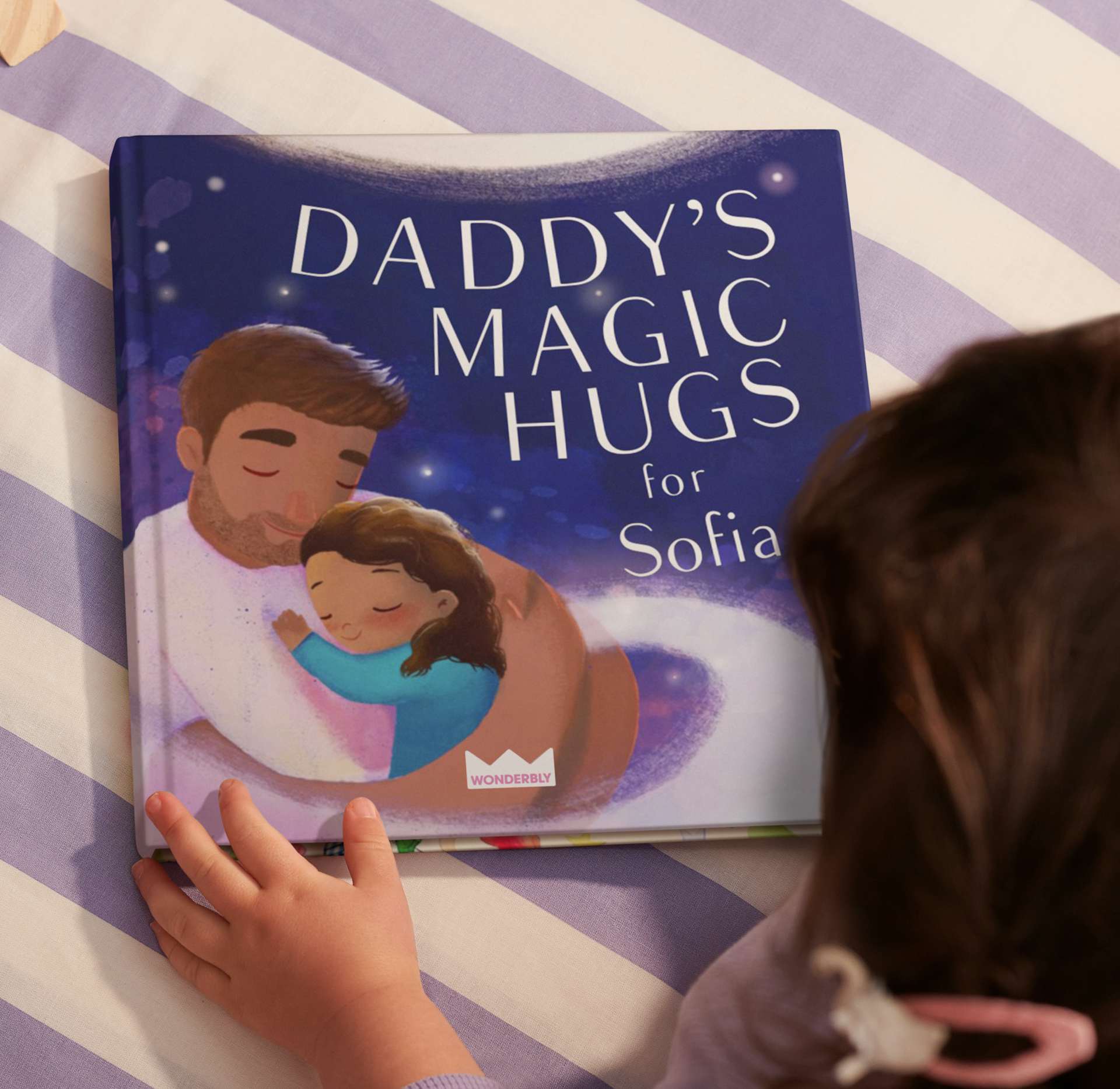 Celebrate the special bond between a little one and their daddy in this heartwarming story all wrapped up in love. Filled with comforting cuddles and a message that's truer than true – Daddy's hugs are magic, and he will always love you.
And now with a new Christmas cover option, daddy's hugs just got a squeeze more festive.
Best for ages 0 to 6
Preview all 30 pages before buying
Printed and shipped in 48 hours
Rated 4.8 out of 5
Rated

4.8

out of 5
"Such a sweet story to strengthen the bond between a little one and their daddy." – Jan
Read reviews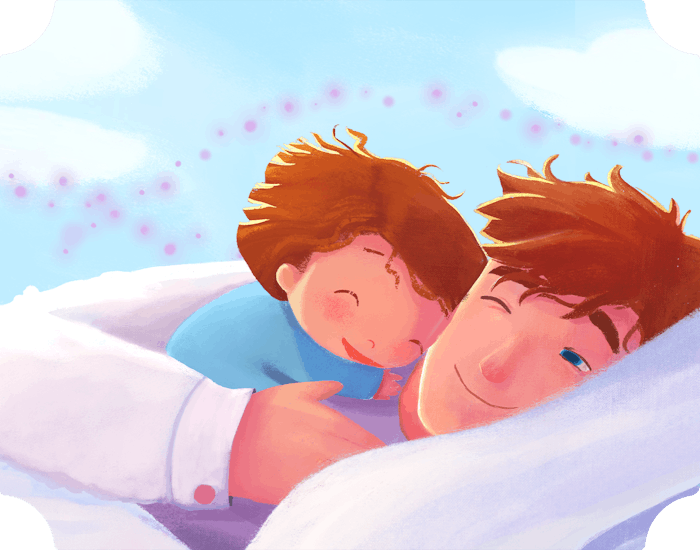 A snuggly celebration of their special bond
Put a little one and their daddy in a tale made just for them! This cosy, cuddly story is the sweetest way to capture the magic of their relationship.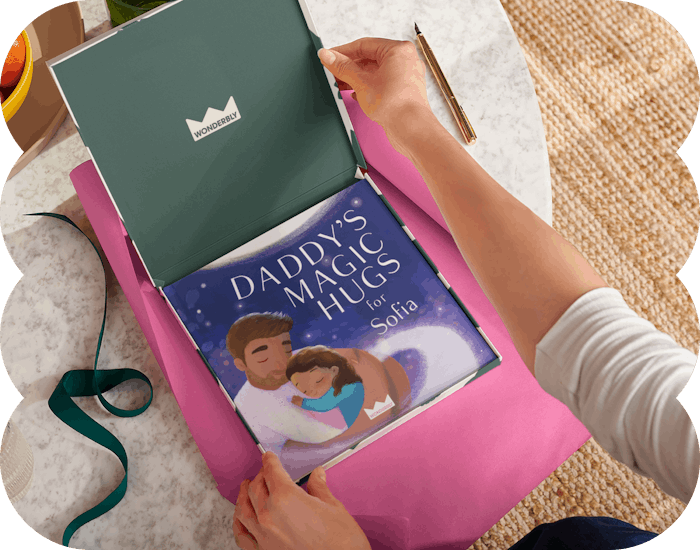 A gift they'll always remember
Capture the story of those precious early years with this tale they'll both treasure forever. It's the perfect gift to show a little one they're oh-so-loved and to remind Daddy just how important he is.
Reviews
Rated

5

out of 5
I love that this story encourages a positive emotional relationship between my son and his dad.
This story really shows the feeling of being cuddled and safe in your daddy's arms... and what it's like to be a great daddy!
You often see stories with mother and child storylines – it's important to include dads as well.
You don't often see books about dads like this... I love it!
It really shows the power of the relationship between a kid and their father.
Who would you like to make a book for today?