The perfect Mother's Day gift!
The personalised book that mums and grandmas will treasure for years to come.
The heartwarming story for mamas and grandmas
An extra-special gift that shows mum and grandma how much they're loved.
MUMMY EDITION
During a day of adventures, a child tells their mum just how much they love her. More than all the toys in the toybox? Oh yes. Than all the worlds in the universe? Of course!
Age 0-3

Mum and child's name woven into the story

Beautiful illustrations and personalised cover
GRANDMA EDITION
Let a grandma know how much she's loved with this heartwarming story. A thoughtful gift that'll make her heart burst with love when she sees it, and a timeless story she'll cherish forever.
Age 0-3

Grandma and child's name woven into the story

Beautiful illustrations and personalised cover
"Oh. My. Gosh! You know how to make a mummy cry! This is the cutest present EVER! I absolutely love it! My daughter will love it too."
Loved by Olivia, happy mum
What makes these stories so special?
Discover why our impossibly personalised books make the perfect Mother's Day gift.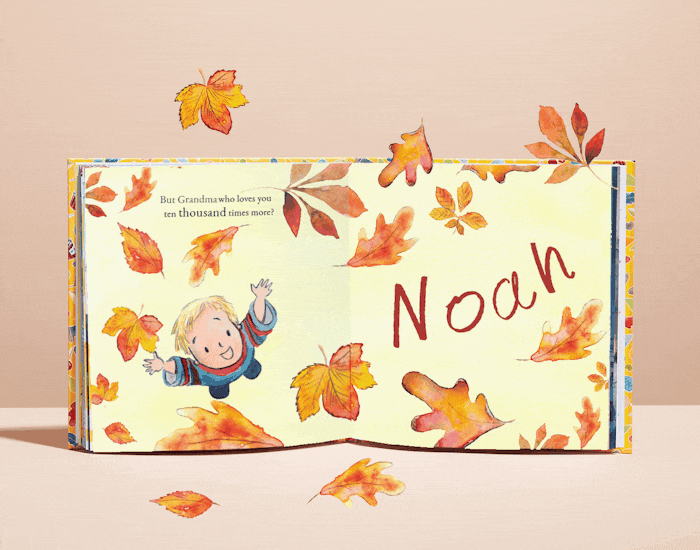 Totally personalised – from top to toe!
First, add your child's name and choose their character. Then personalise it with mum's name – whether she's a Mummy, a Grandma or a Mother! Now watch as we magically weave both names into the story, on the front cover, and in beautiful watercolour illustrations inside.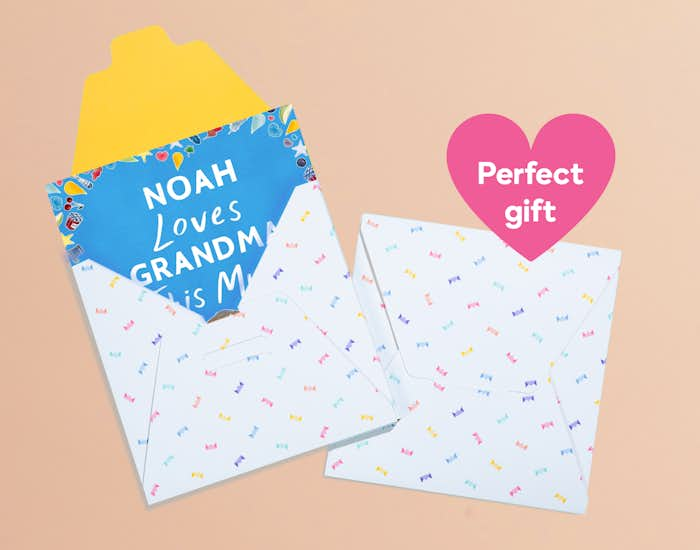 A timeless keepsake she'll treasure for years
All our stories are beautifully written, richly illustrated, and printed on thick, high-quality paper. Choose from softcover or hardcover to last for many magical bedtimes. And for those extra-special gifting occasions, wrap your book up in one of our marvellous keepsake boxes.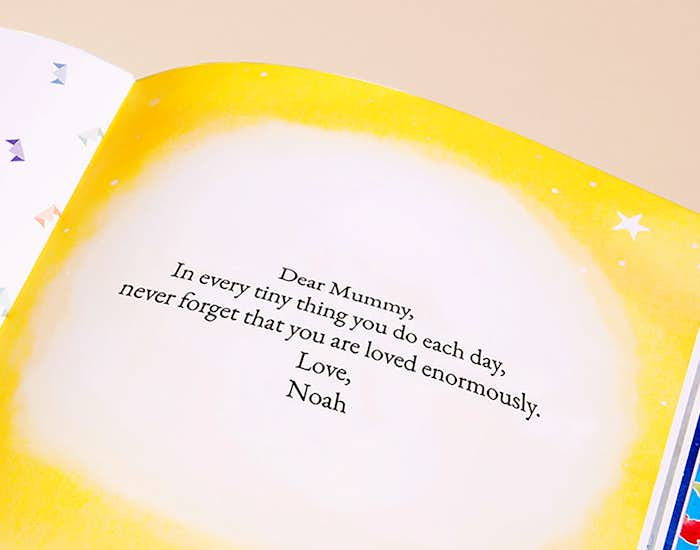 Add your own message of love
Make it extra special for mum or grandma with a personal dedication – and we'll print it at the beginning of the story for free! It's a wonderful opportunity to remind her how much she's loved and appreciated.
What our marvellous customers say about us
Get more clever ideas and swashbuckling updates