Where Are You...? Epic Puzzle Quest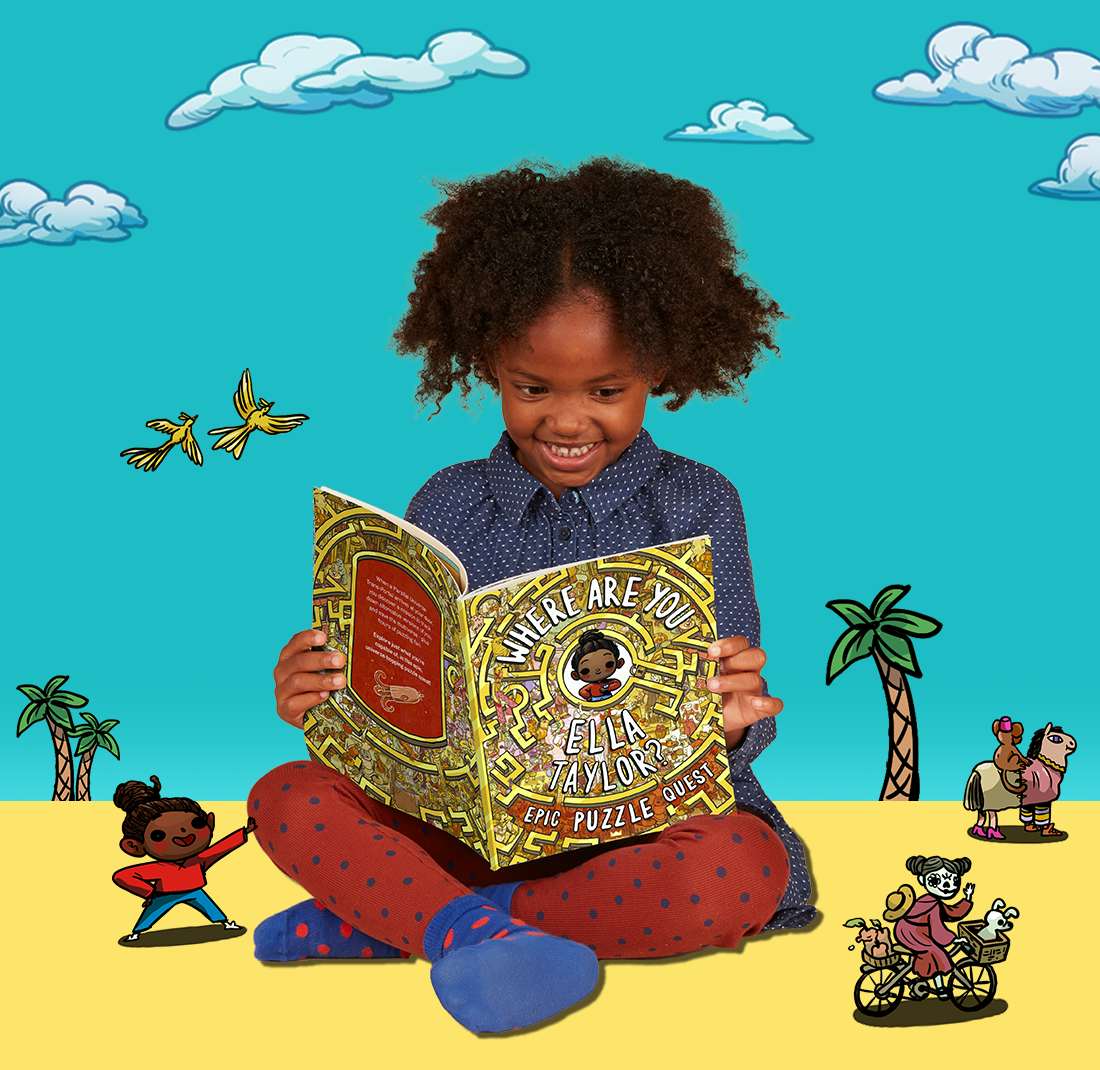 Take a child on a wild adventure to save the multiverse! An eye-popping personalised puzzle story set in the world of our bestselling book Where Are You…? Great for ages 6 to 10.
"Great story, my daughter had hours of fun solving all the puzzles" – Ben
Read reviews
Explore the multiverse! Add a child's name to see the whole book.
Choose the adventurer in your book
"My kids loved searching for themselves in different settings and spotting other cool stuff on every page!"
Loved by Cassie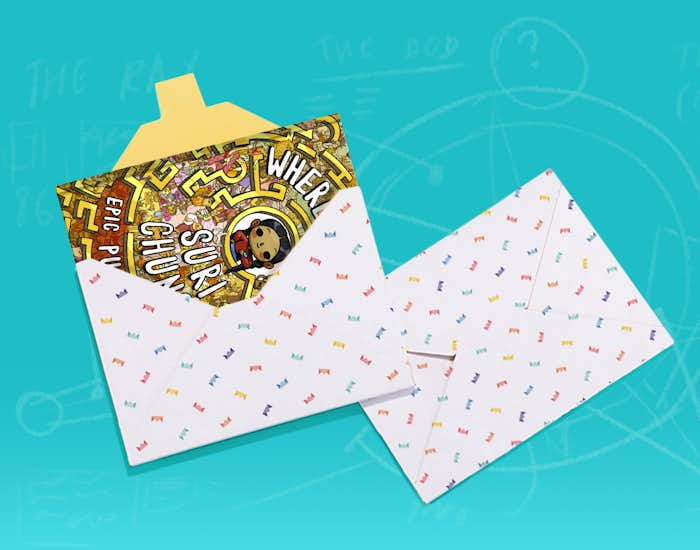 Perfect gift for puzzle lovers
With hours of puzzling fun, from amazing mazes to head-scratching riddles, this personalised puzzle adventure is a unique birthday gift – or the perfect antidote to plastic Christmas presents!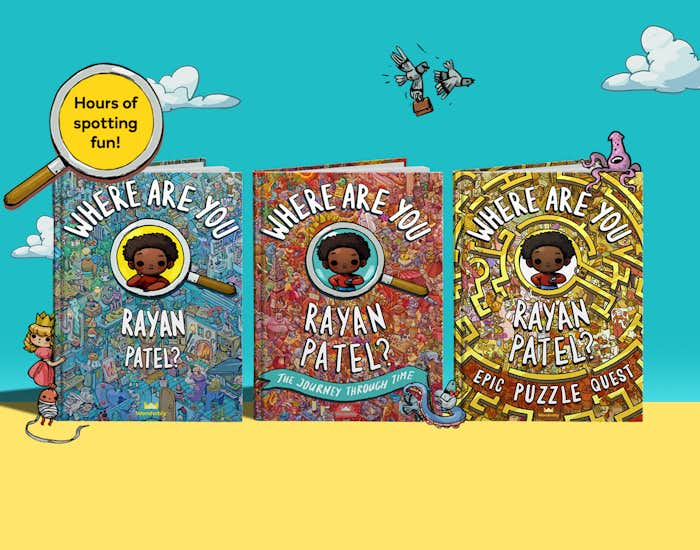 Explore the Where Are You…? collection
From universe hopping to time travelling, each book in this award-winning collection is packed with sensational search-and-find, dazzling details, incredible colours and visual gags kids will read over and over. No wonder we've sold over half a million copies worldwide!
Reviews
Such a cool book – my daughter loves puzzles and she really enjoyed her Where Are You book, so this is perfect for her!
A great way to spend time together, I loved solving the puzzles with my boys
Absolutely wonderful, the puzzles far exceeded my expectations. I can't recommend it highly enough… get a copy!
So much fun! We spent ages doing all the puzzles, I think I enjoyed it as much as her!
Such a great product! Creative and beautifully printed, the book makes a great gift
Frequently asked questions
What's a personalised puzzle adventure book?
It's an adventure story book, with puzzles for you to solve along the way! Each puzzle you solve helps you on your quest to save the Where Are You…? multiverse. But this isn't a sequel to our fantastic search-and-find books Where Are You…? and Where Are You…? The Journey Through Time, oh no! In this book, you dive deeper into each incredible universe – and get to meet six different versions of yourself as part of the epic story. And every page is packed with the most incredible puzzles, from amazing mazes to head-scratching riddles.
What age is this book for?
This epic adventure story is best for kids aged 6 and up. There's no maximum age limit, because you're never too old for a bit of puzzling fun! Plus we've hidden lots of gigglesome visual gags for grown-ups too.
How can I personalise the book?
• Child's first and last name: their name appears throughout the book, and they get new personalised names for the six alternate versions of themselves they meet on their adventure.
• Child's adventurer: we've designed six characters to choose from, for both boy and girl. Select their gender, then choose from a selection of natural hair and skin tone options.
• Your free personalised dedication message: Make the moment even more special by adding your own dedication, or sentiments. We'll print up to 400 characters and 10 lines right at the start of the story, for free.
What occasion is best to buy it for?
With hours of puzzling fun, from spectacular search-and-finds to baffling brain-twisters, this personalized puzzle adventure makes a unique birthday gift – or the perfect antidote to plastic Christmas presents! It's also ideal for long car journeys, and screen-free time at home.
This book is great! Do you have any others like it?
Why yes! We have two other dazzling adventures set in the same universe – they're both written by the same author (David Cadji-Newby) and each one is illustrated by Marija Tiurina. Where Are You…? is a personalized search-and-find extravaganza, and Where Are You...? The Journey Through Time sends a child back in time to spot… themselves!
More Wonderbly books to make your child feel loved
Get more clever ideas and swashbuckling updates