Your Remarkable Rebels
Empowering lessons from inspiring figures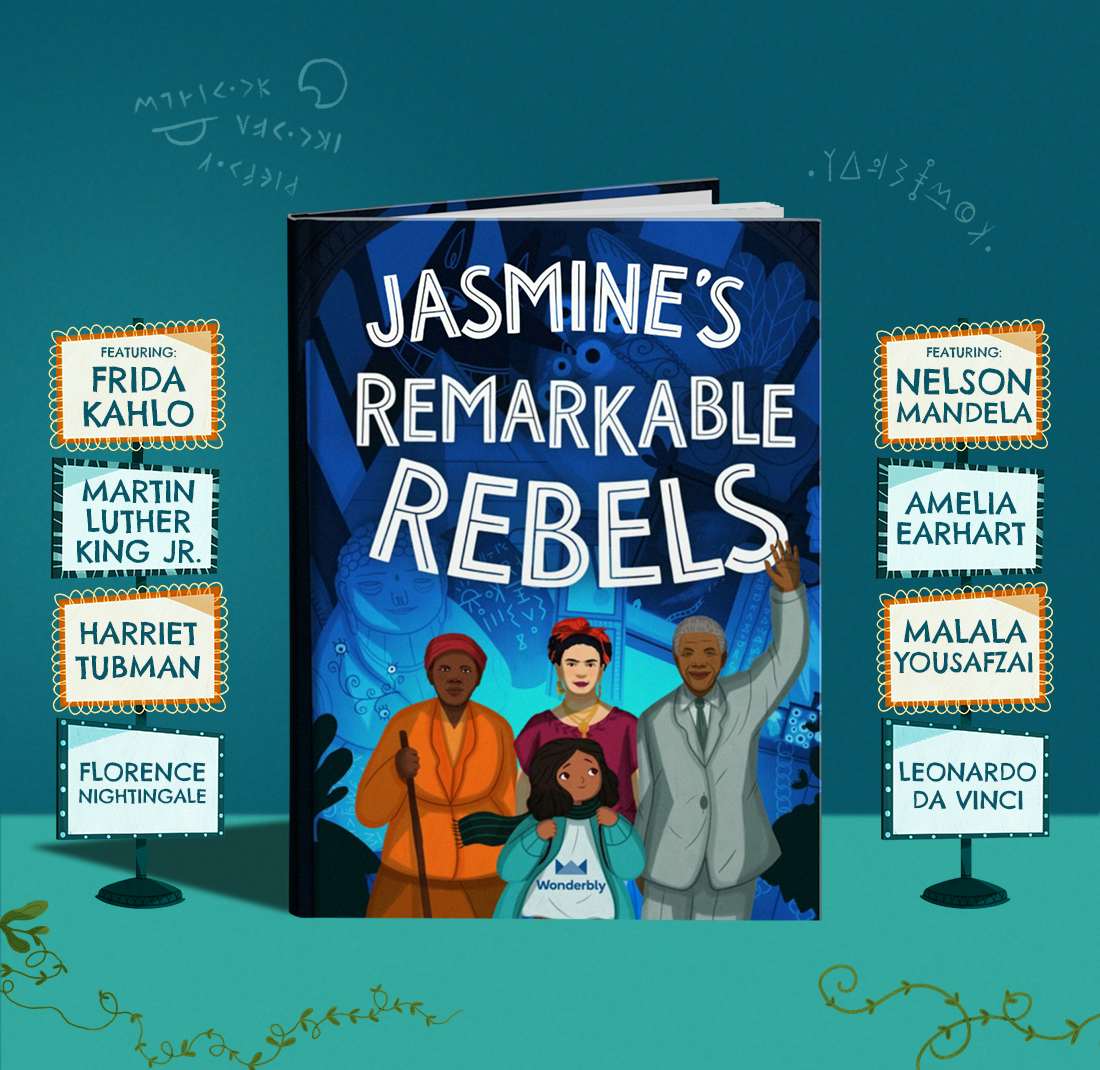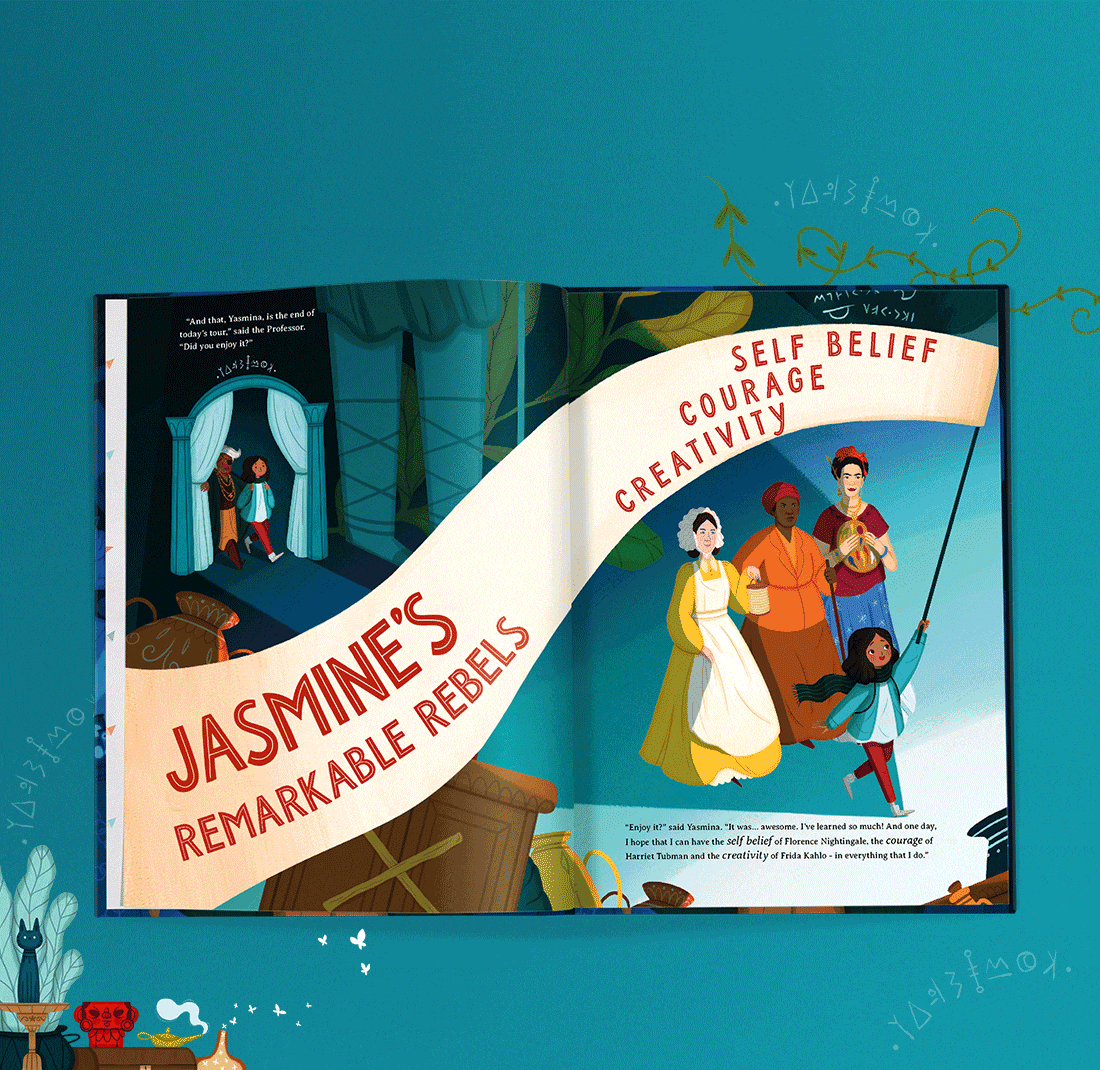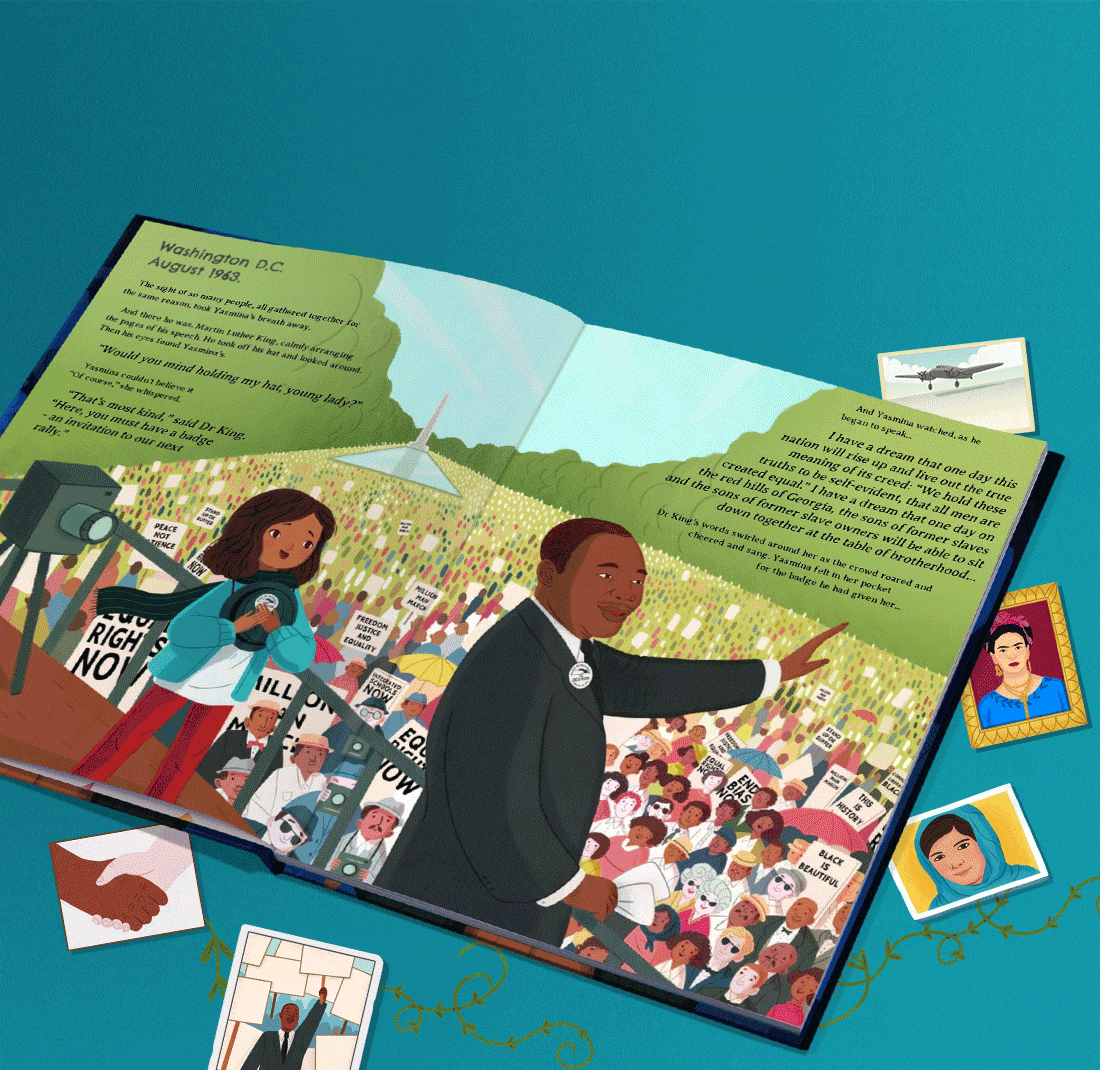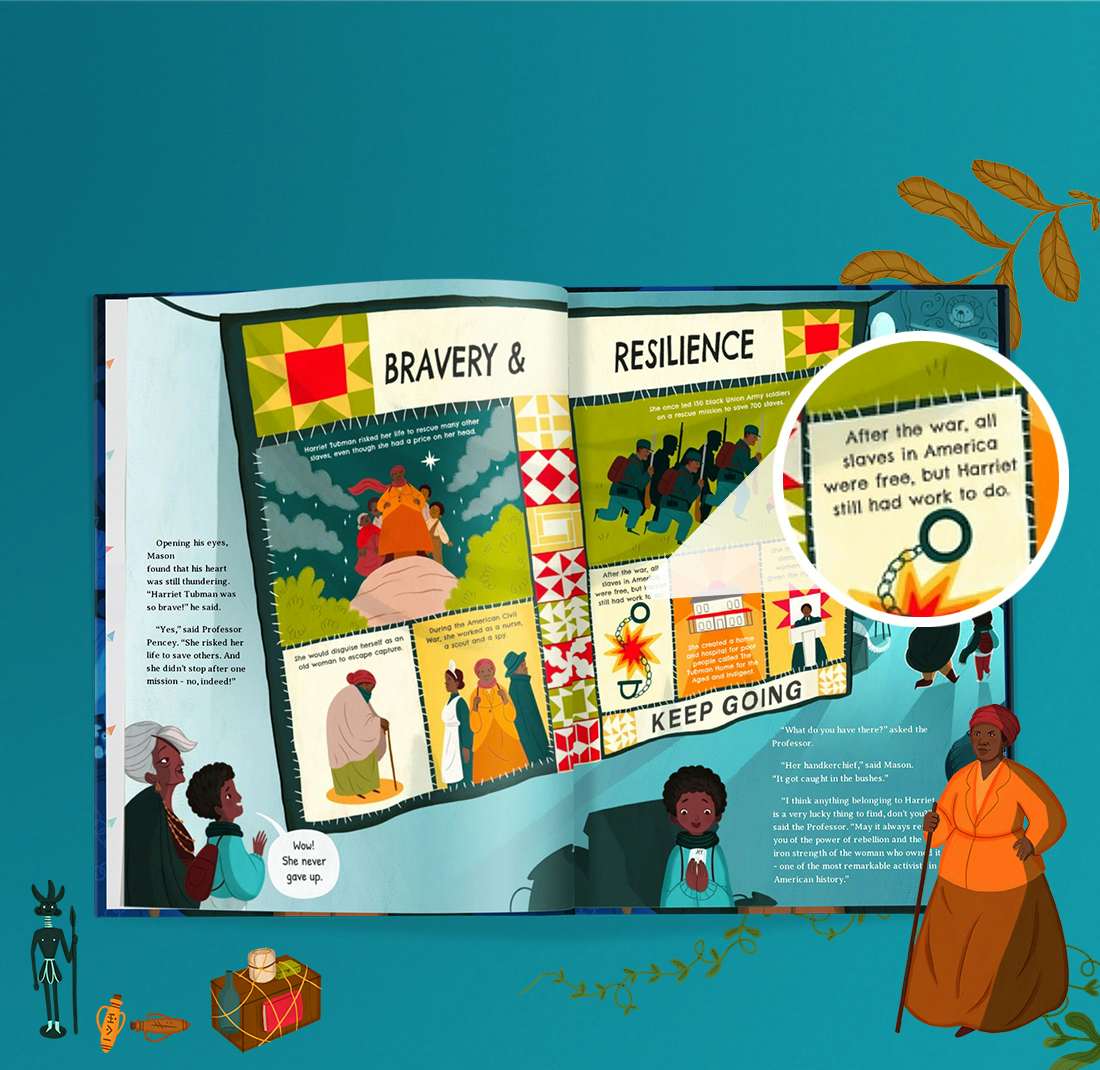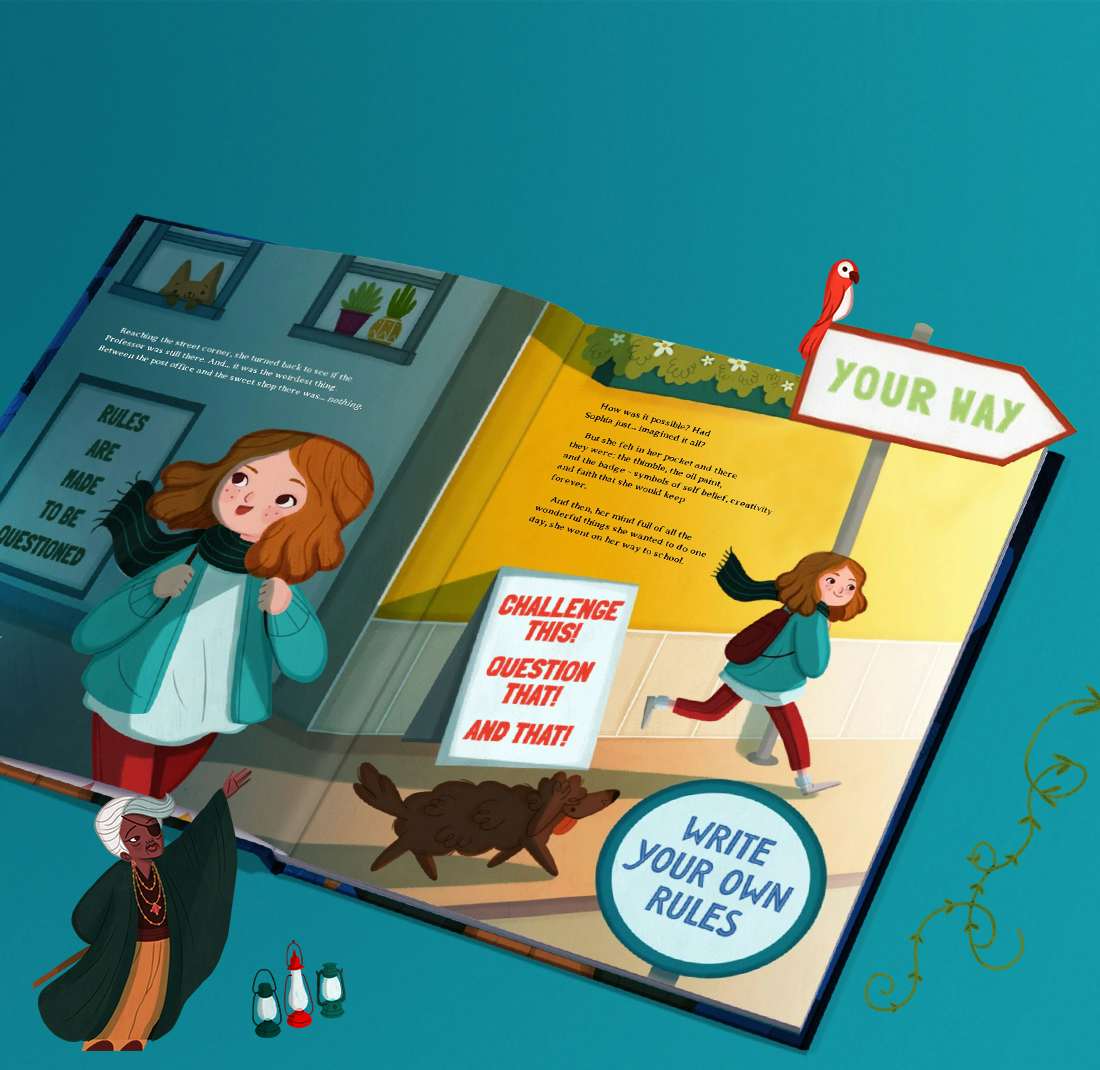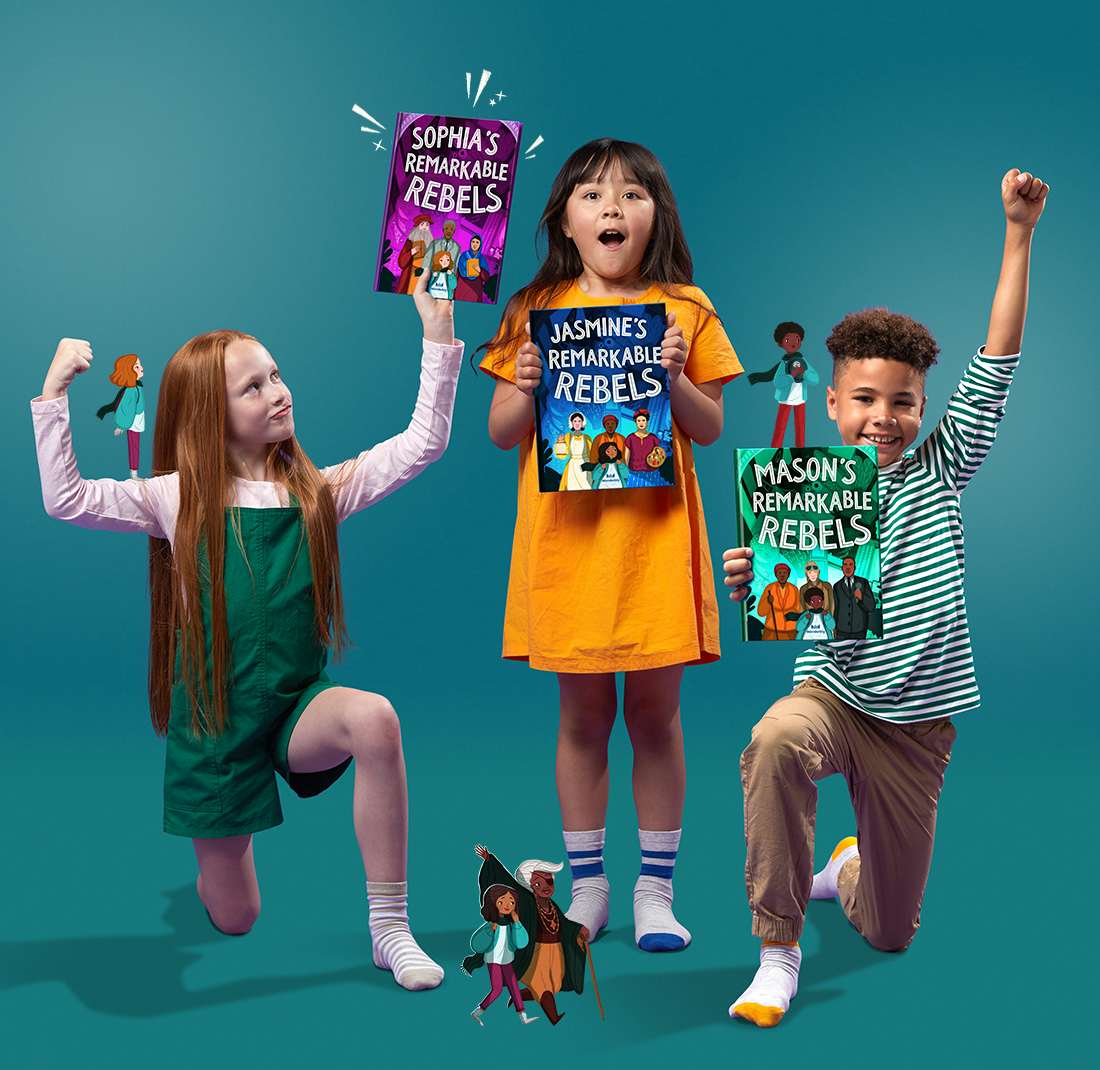 Choose three historical heroes to inspire a child in this immersive biography book for kids. Learn how rebels have changed the world, and how they can too!
Recommended for ages 6-10
Preview all 38 pages before buying
Printed and shipped in 48 hours
Rated 5 out of 5
Rated

5

out of 5
"All kids need this book! Our children will be the ones that continue the fight for change." – Kemi
Read reviews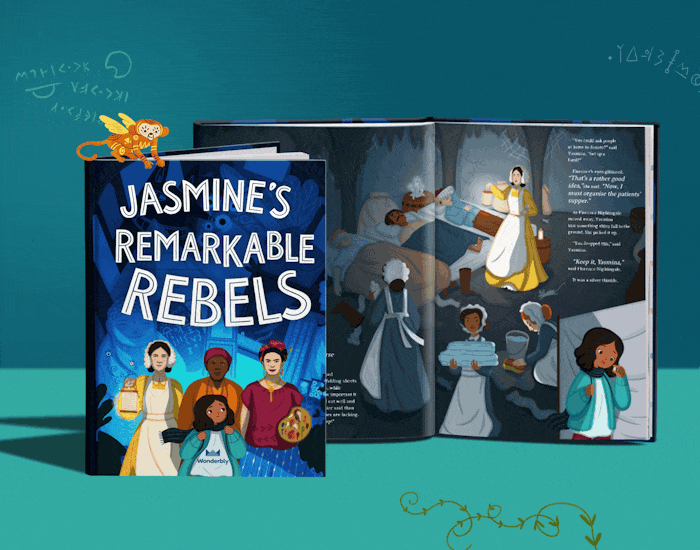 Which rebels will you choose?
Give a child lessons from history's best, from Nelson Mandela to Harriet Tubman to Malala Yousafzai. As if by magic, we transport a child into the pages of the book to bring the rebels' stories to life. Each one passes on an important quality to a child, from courage to creativity.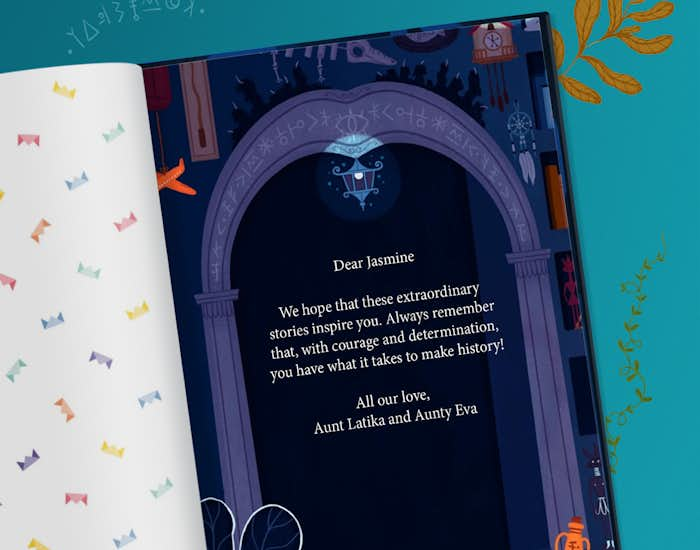 A gift that calls to courage everywhere
You're never too young to change the world. This biography book is the perfect gift to educate, empower, and inspire a young person in your life. You can even pen your own motivational dedication to appear on the front page, totally free.
Reviews
Rated

5

out of 5
History is changed by rebels. I am a rebel myself and buy your books for my granddaughters. My youngest is a rebel too and I want her to embrace that.
This book is not only great to inspire younger kids, but also to show older kids that they can be whoever they want to be and make a difference in the world!
I love this book. Children should know that if you feel strongly about something you should stand up for it. Even if people don't agree.
This book reminds kids they can do anything, be anyone!
The days are changing and the ways we teach our children are too. We want them to know they need to break walls and boundaries and give the future something better!
Who would you like to make a book for today?