My Mummy The Superhero
Personalised book for super moms!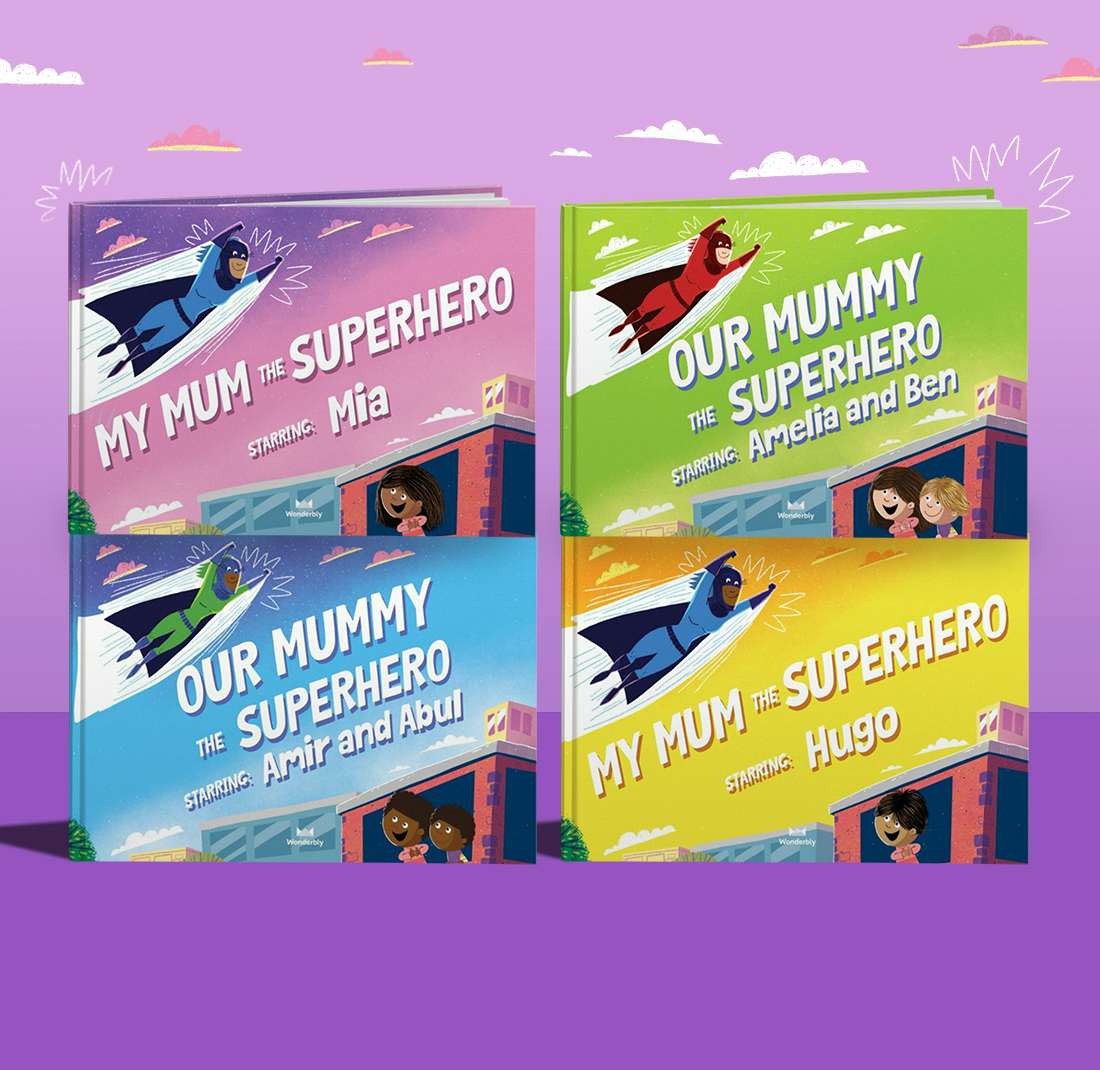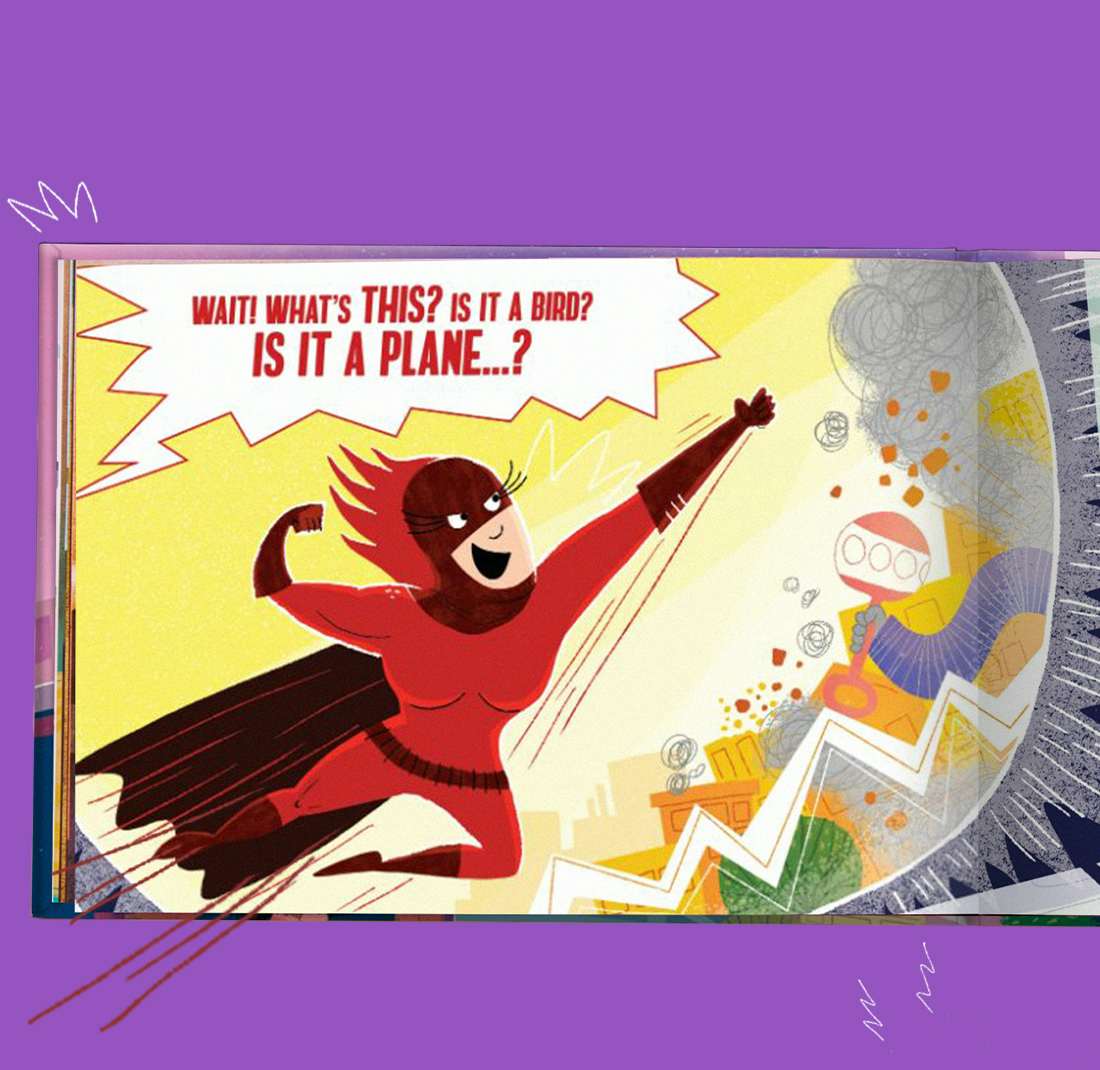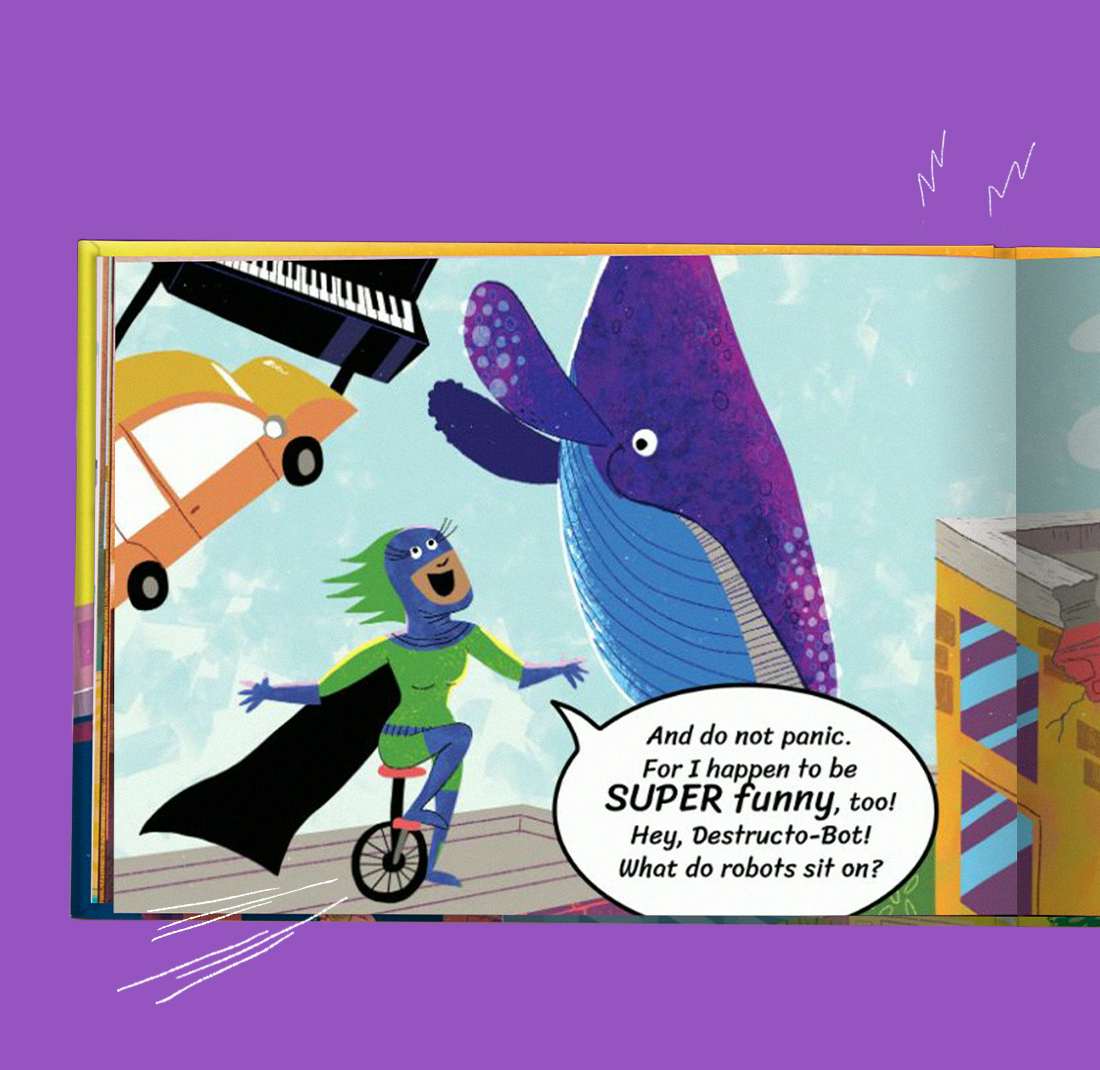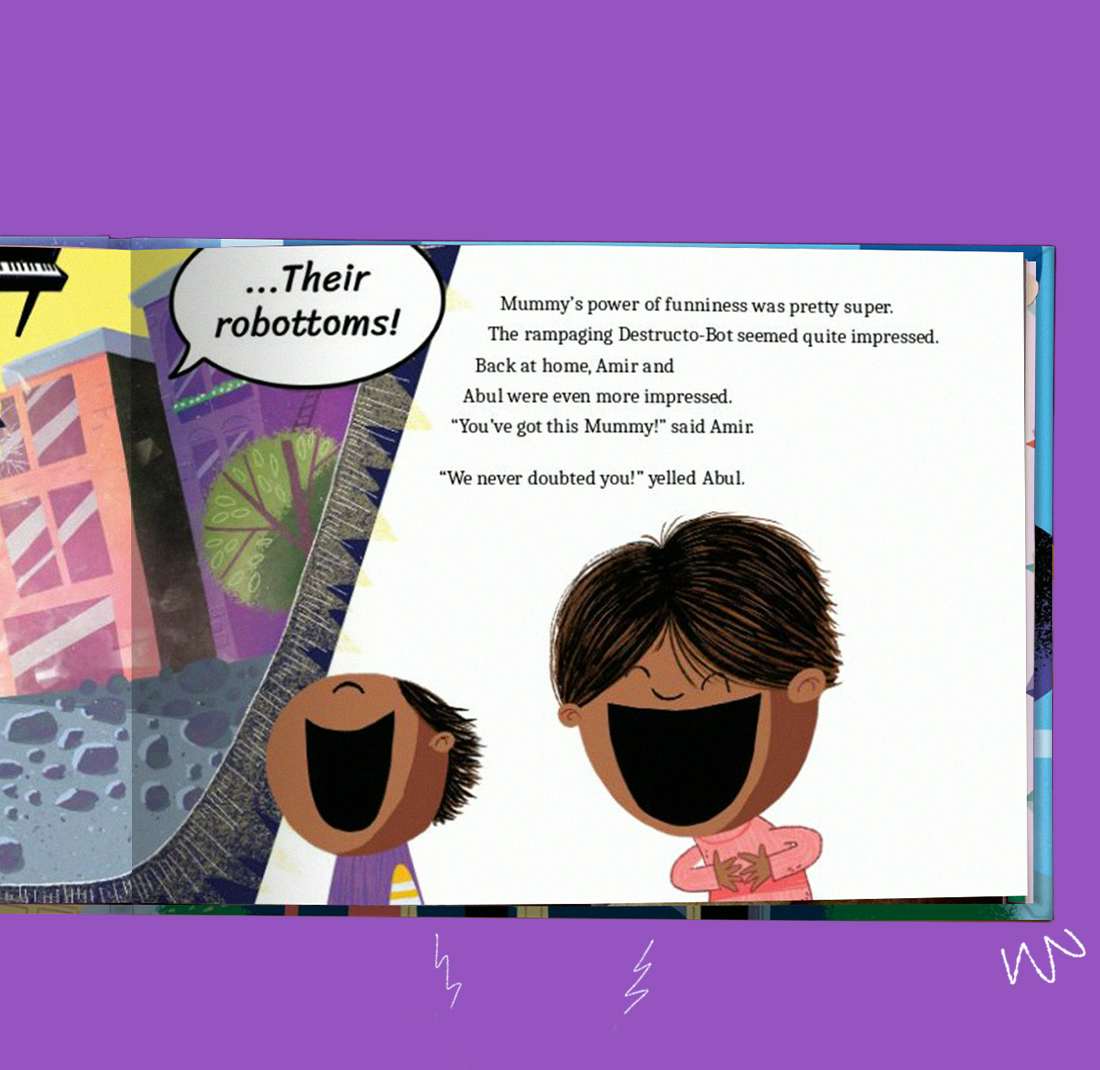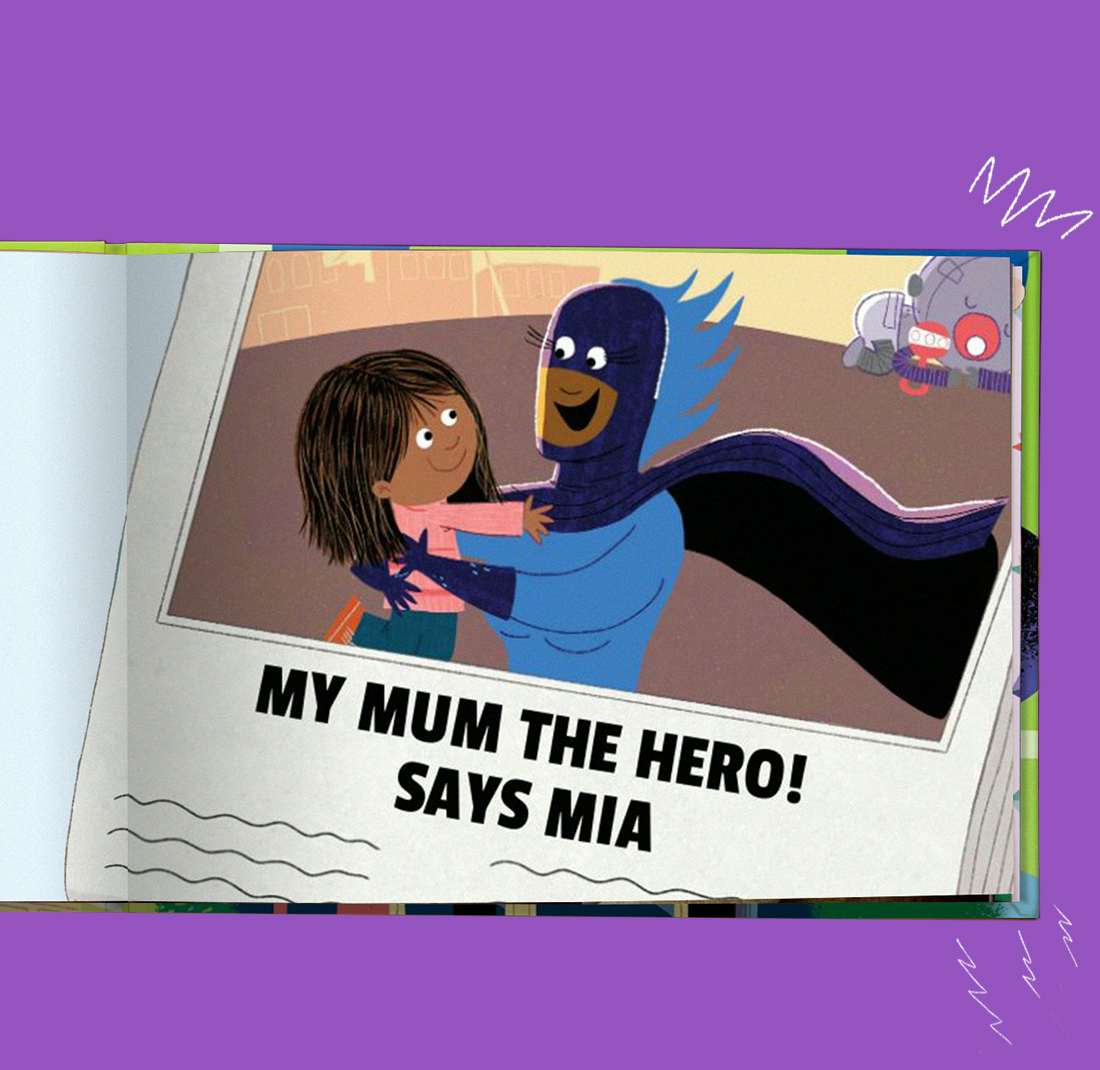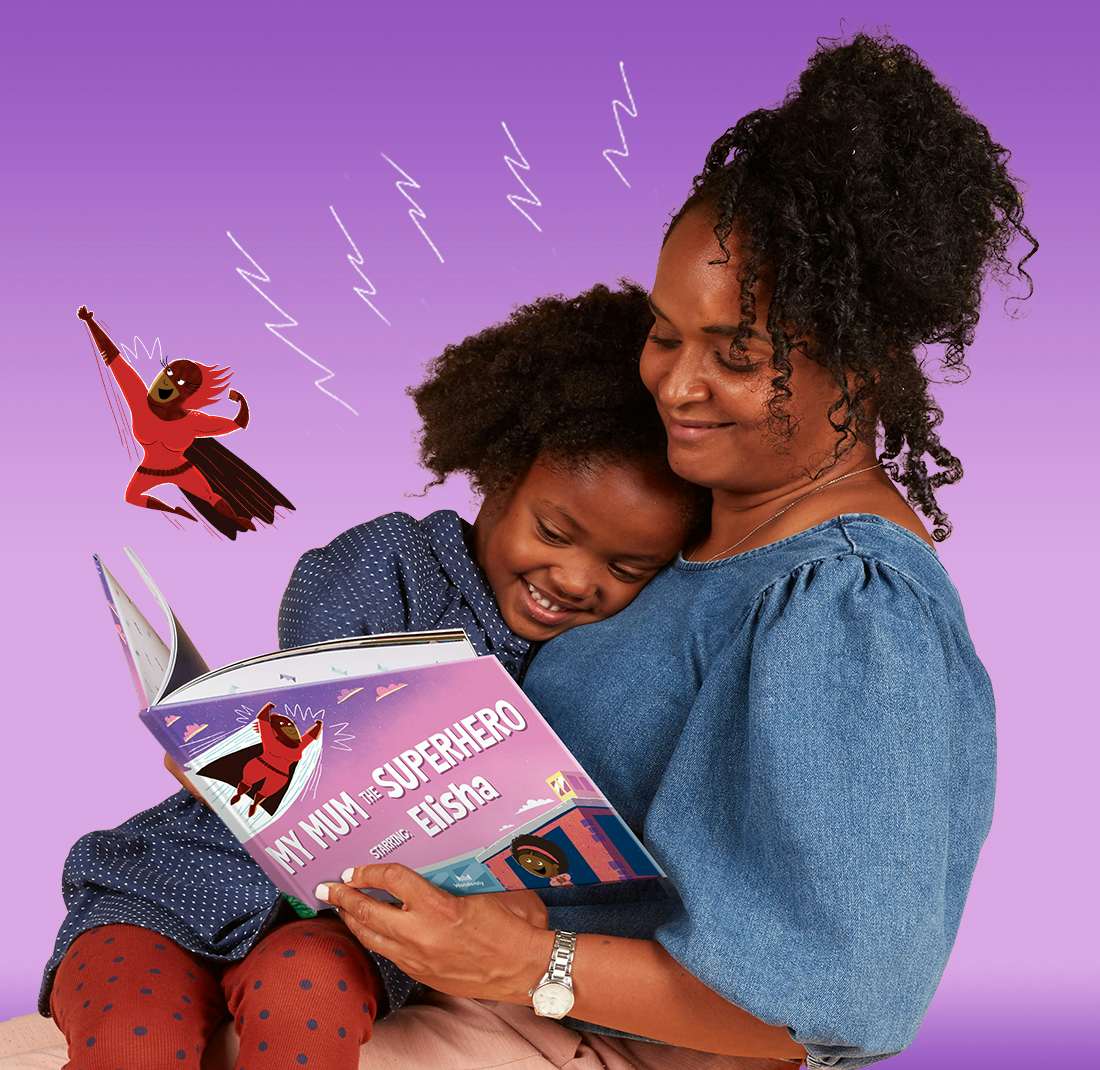 A rampaging robot is on the loose, and there's only one person who can save the day... Mum! Turn her into a superhero in this incredible personalised storybook, made for up to four children.
Best for ages 3 to 8
Preview all 34 pages before you buy
Ships worldwide within 48 hours
"My granddaughter has an amazing mum, this is perfect for her!" – Sue
Read reviews
"I like that the book is personalised and that you can add so many characters. Adorable gift!"
– Nick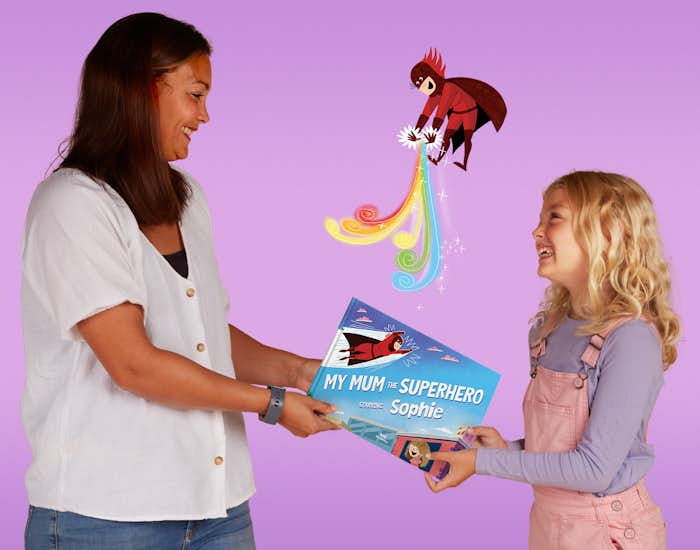 Whoosh! A story that'll send mum's heart soaring
All kids think their mum is brilliant. And this book is the perfect way to show her! Bursting with jaw-dropping personalisation, it's a super gift to celebrate the wonder woman in your family.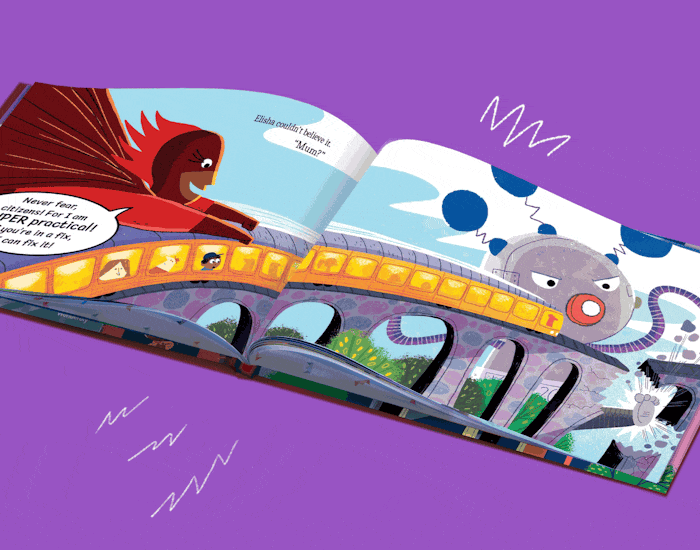 Over 30 awesome action-packed pages
Kids will love diving into this epic adventure, again and again. Every page is a feast of vivid visual delights, thanks to illustrator Josh Cleland. And there's plenty to giggle at too, with words by award-winning, bestselling author David Cadji-Newby.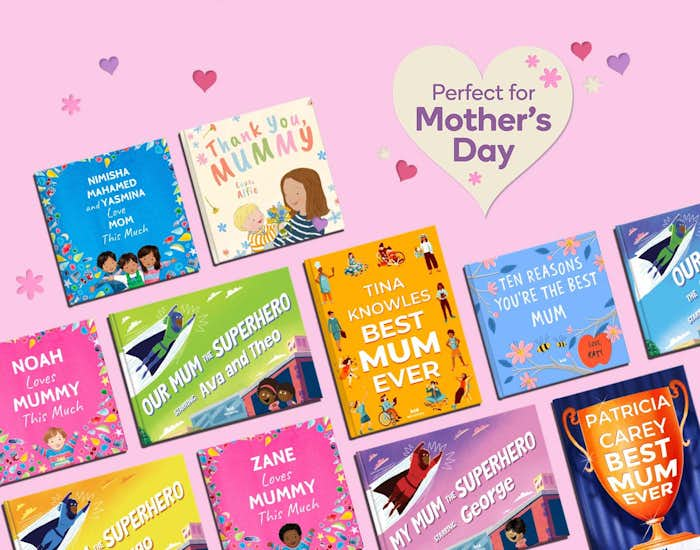 Looking for more gifts for mum?
Our beautifully personalised stories are designed to make mums feel extra-special - whether it's her birthday, Mother's Day, or just because. Filled with sweet illustrations of her little ones and woven with meaningful messages, they're perfect for extra-special storytimes she'll remember forever.
My Mummy The Superhero Book FAQs
Who would you like to make a book for today?
Get more clever ideas and swashbuckling updates