Survival Guide For Your Forties Female Edition
An entertaining guide that makes forty fantastic.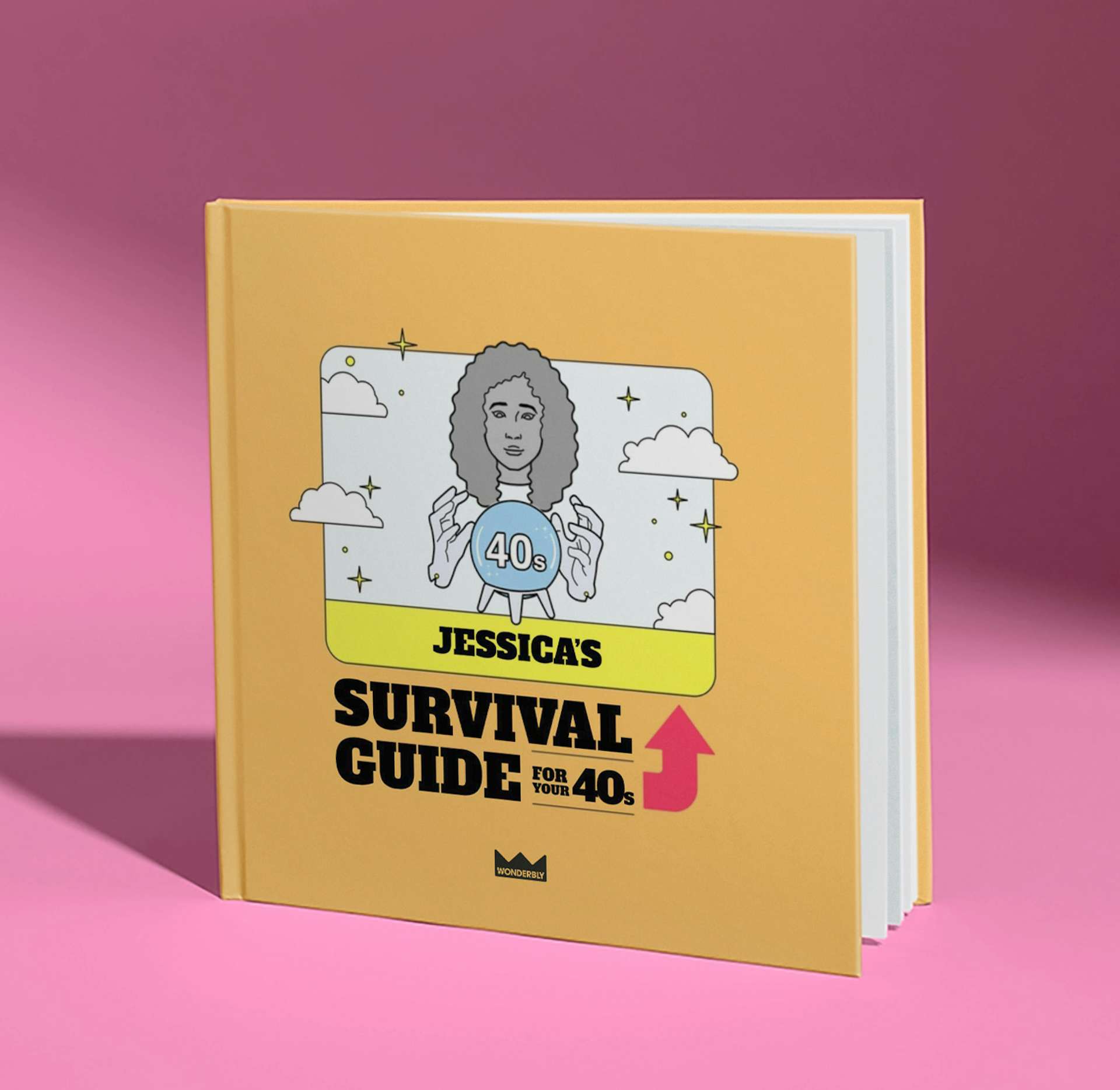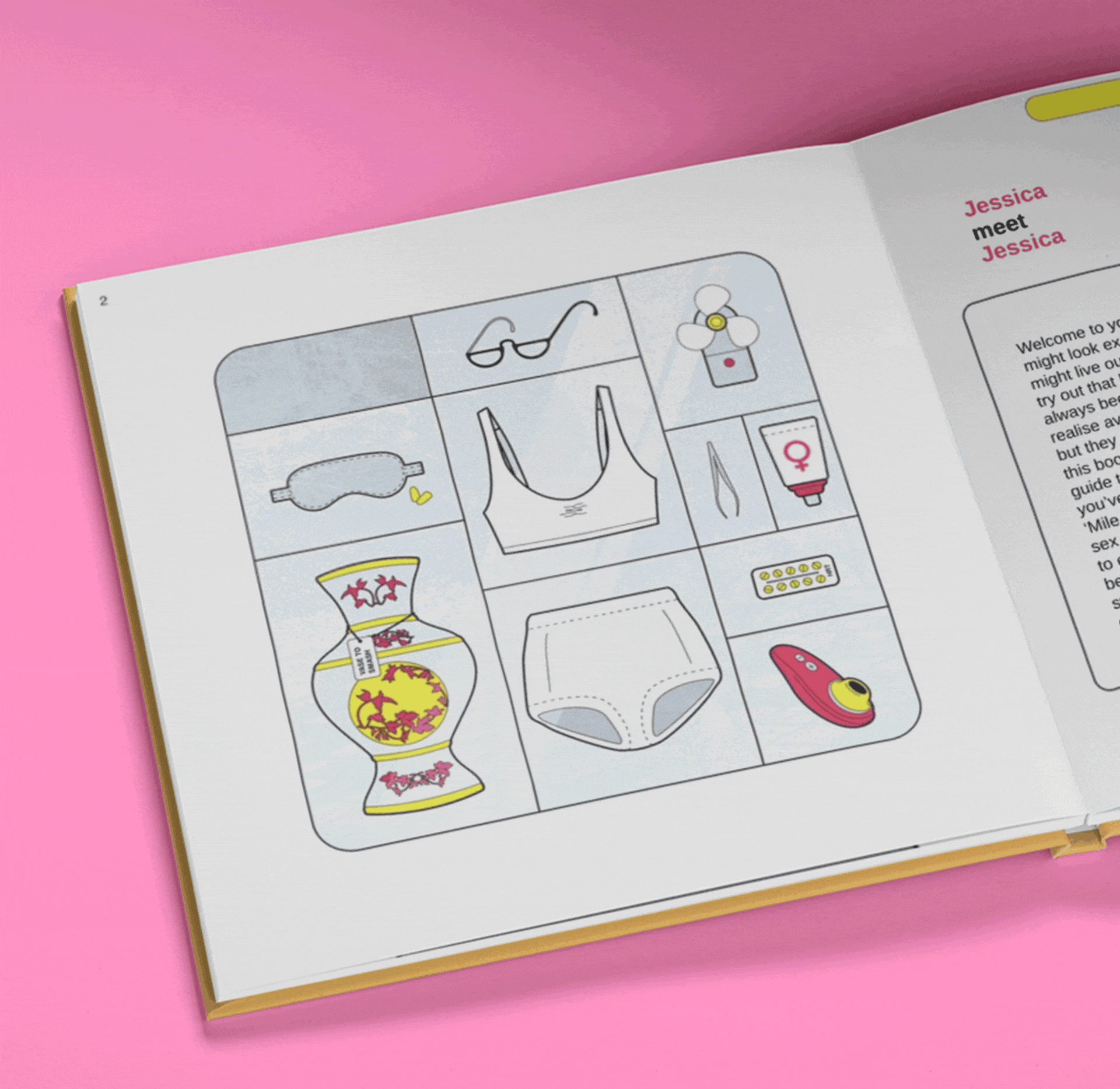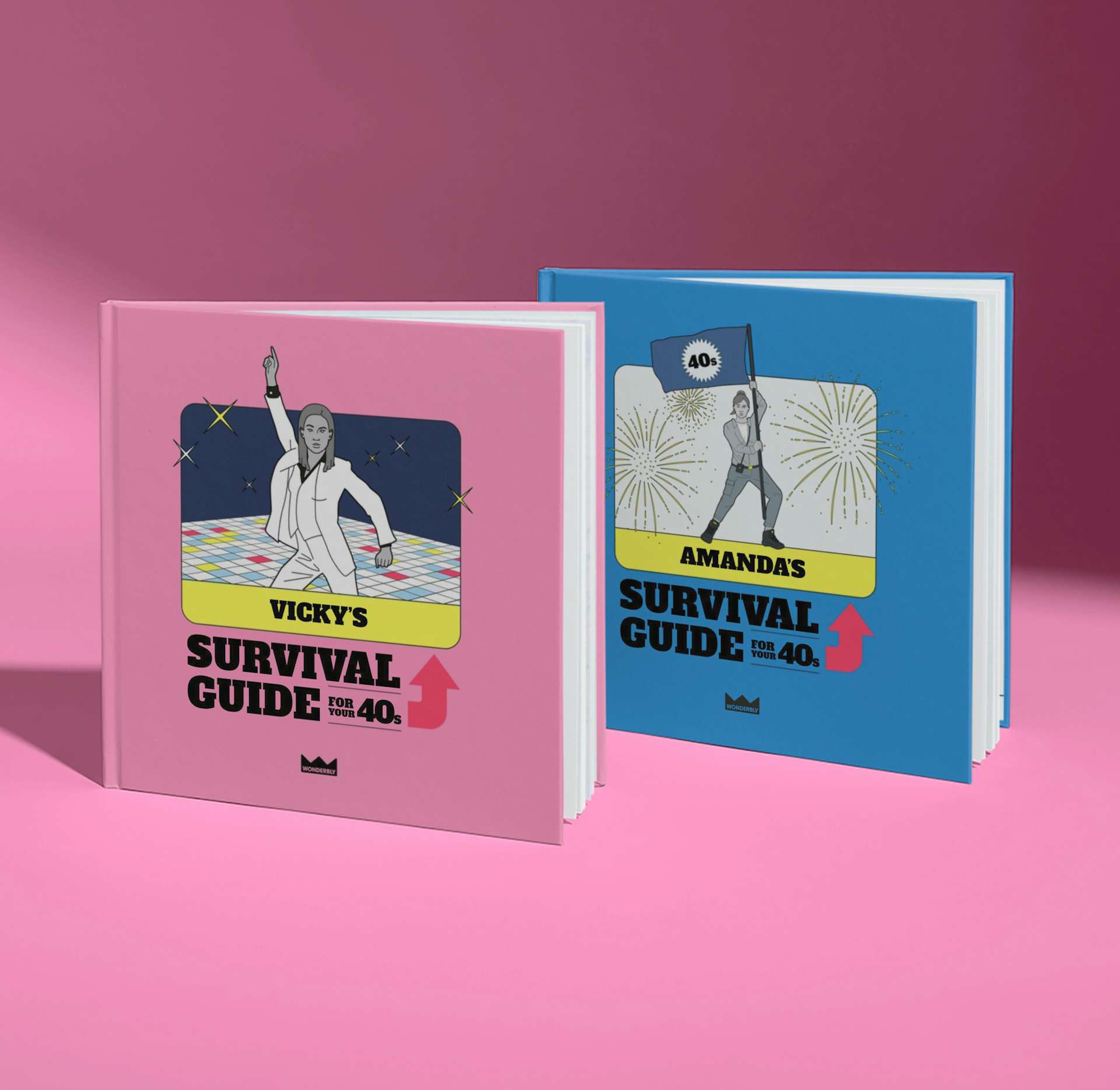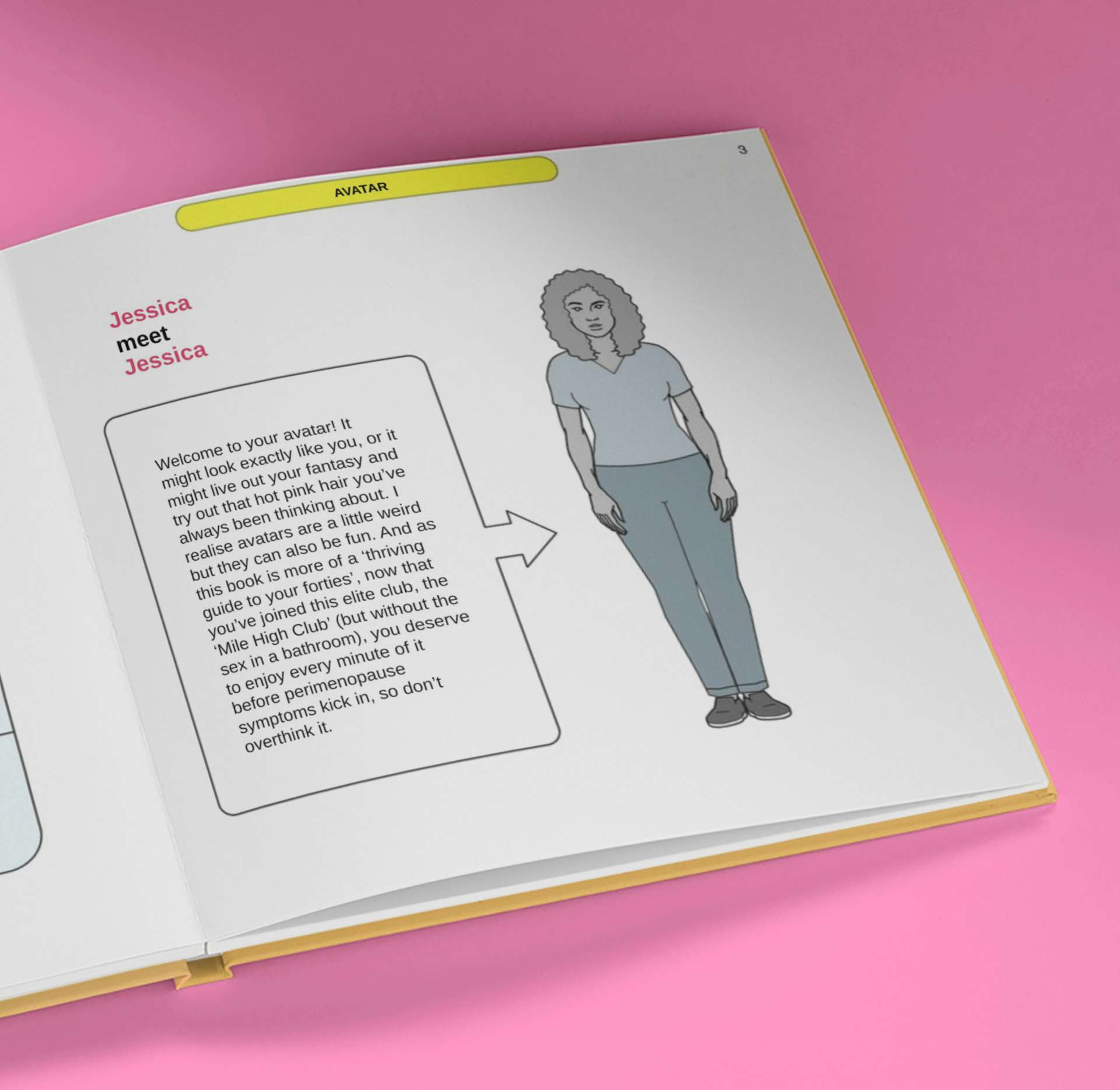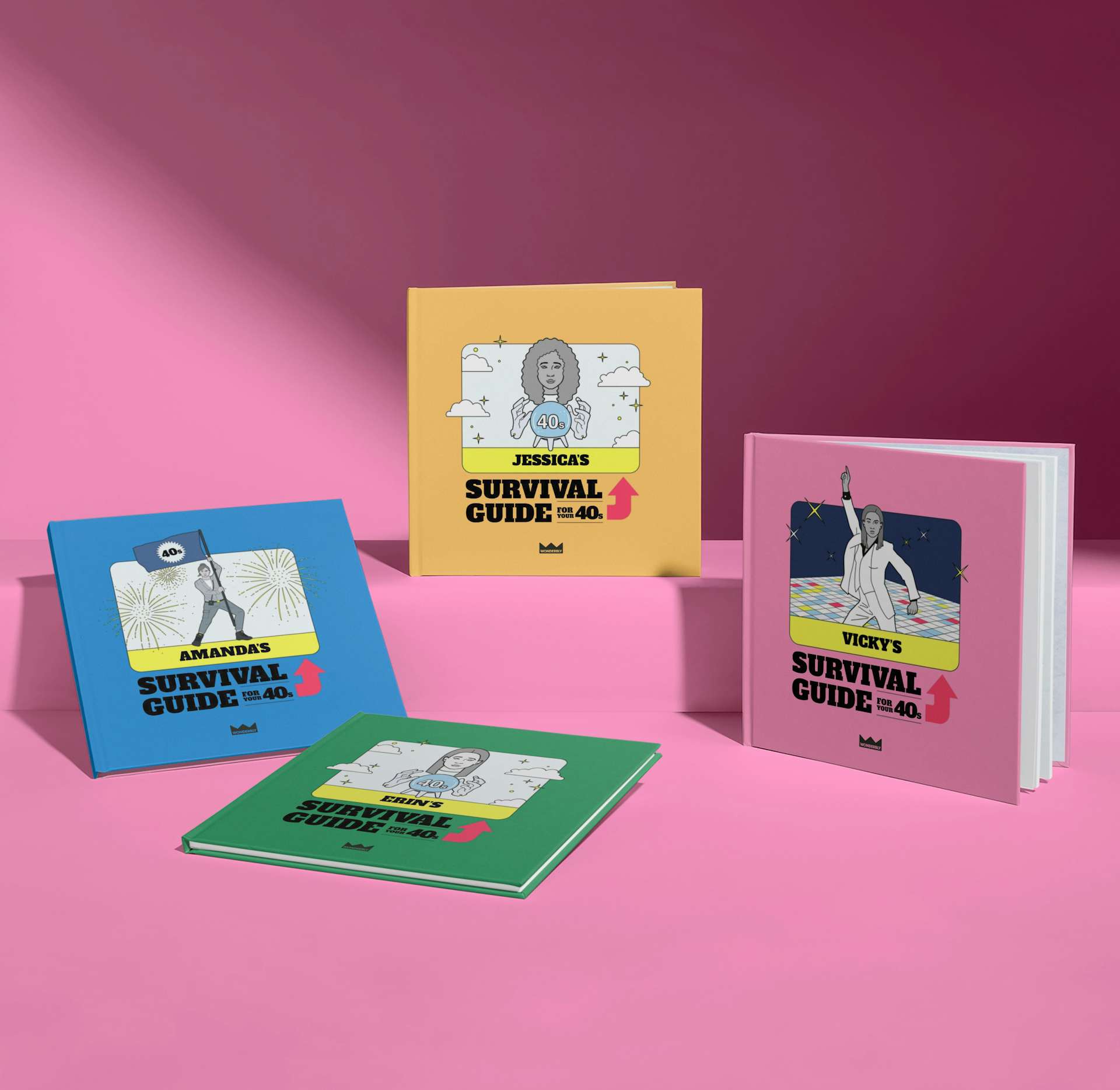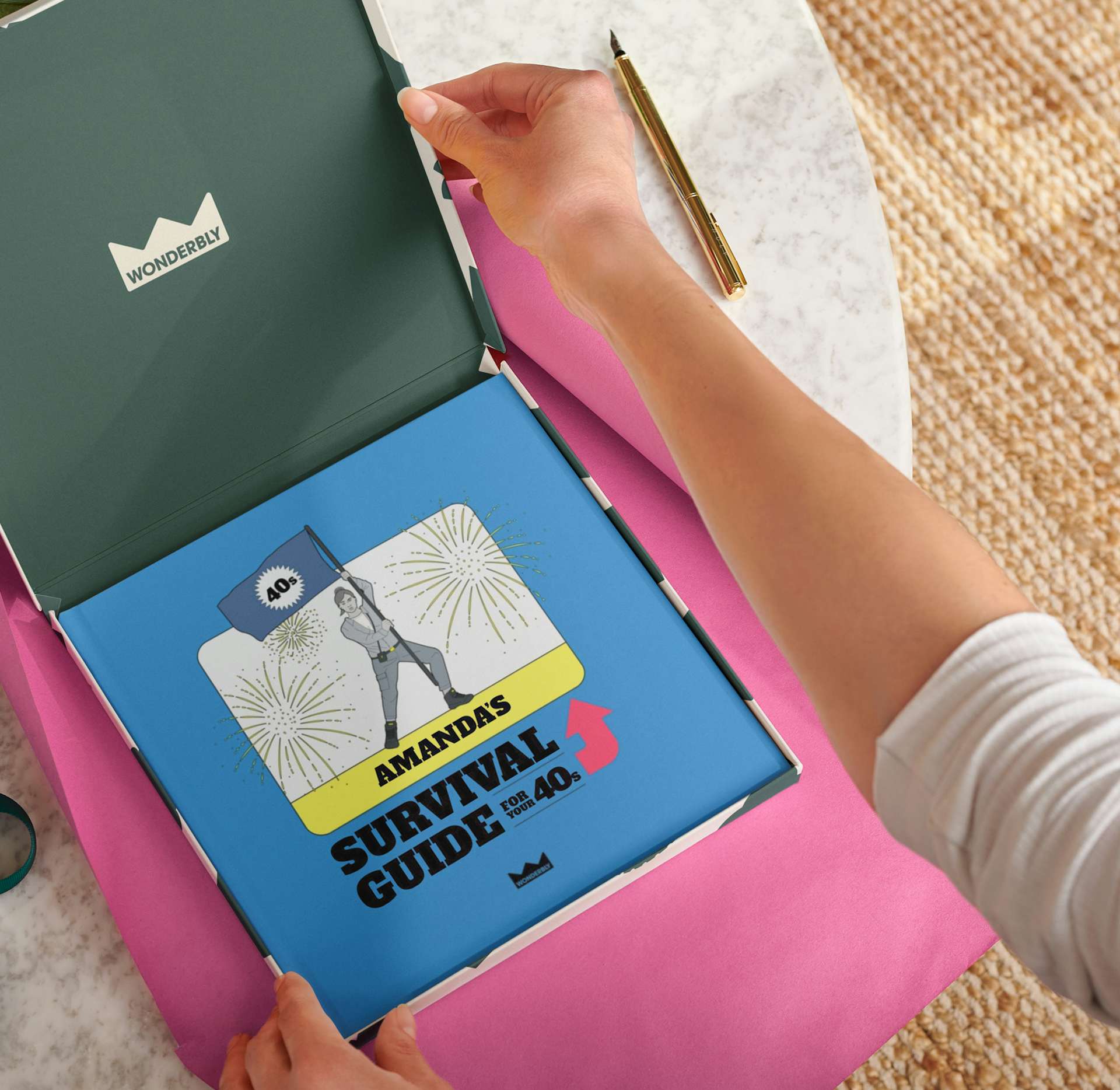 One minute she's Googling moving to Bordeaux, dating questionable partners, and experimenting with even more questionable hair trends...the next she's turning 40. This customized book – complete with their own avatar –is a funny, illuminating guide for women entering their fifth decade (yes, really, it's your fifth. Check out FAQ 1 if you don't believe us).
Best for ages 39+
Preview all 46 pages before buying
Printed and shipped in 48 hours
Rated 5 out of 5
Rated

5

out of 5
"I loved how perceptive it was." - Erin
Read reviews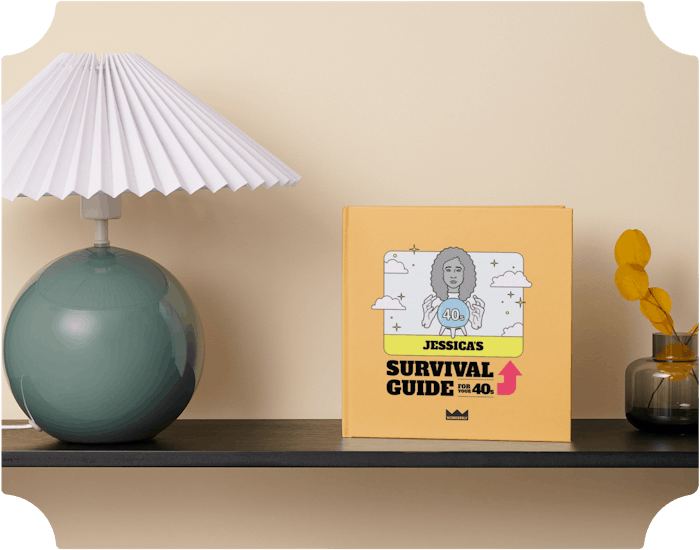 The power of personalization
With a completely customizable avatar and advice that covers pretty much everything a 40+ year old might stress about, you can design their guide so it speaks directly to them – uninvited grey hairs, midlife anxieties, and all.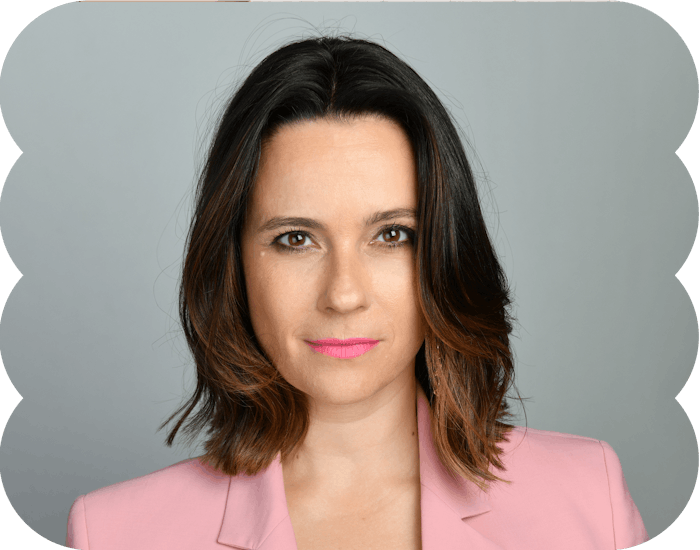 Who wrote it?
Tova Leigh. The rant-y, cool blogger auntie we always wanted. An online viral sensation, Tova has been using her impossible-to-ignore voice to speak out on motherhood, marriage, sex and all things woman since 2015. She's hilarious and inimitable. Our favorite blend.
Reviews
Rated

5

out of 5
Gave this to my girlfriend who just turned forty. She was laughing very hard.
My partner is in her mid-40s and really appreciated this. She was in a bit of a slump and it gave her some perspective.
My sister was getting really fed up being told she was over the hill after turning forty. This was just what she needed.
The personalization is really enjoyable – the avatar is super relatable.
Straightforward advice from someone with their head screwed on. I loved it.
Survival Guide For Your Forties Female Edition FAQs