My Daddy The Superhero
Make a super-dad feel super-special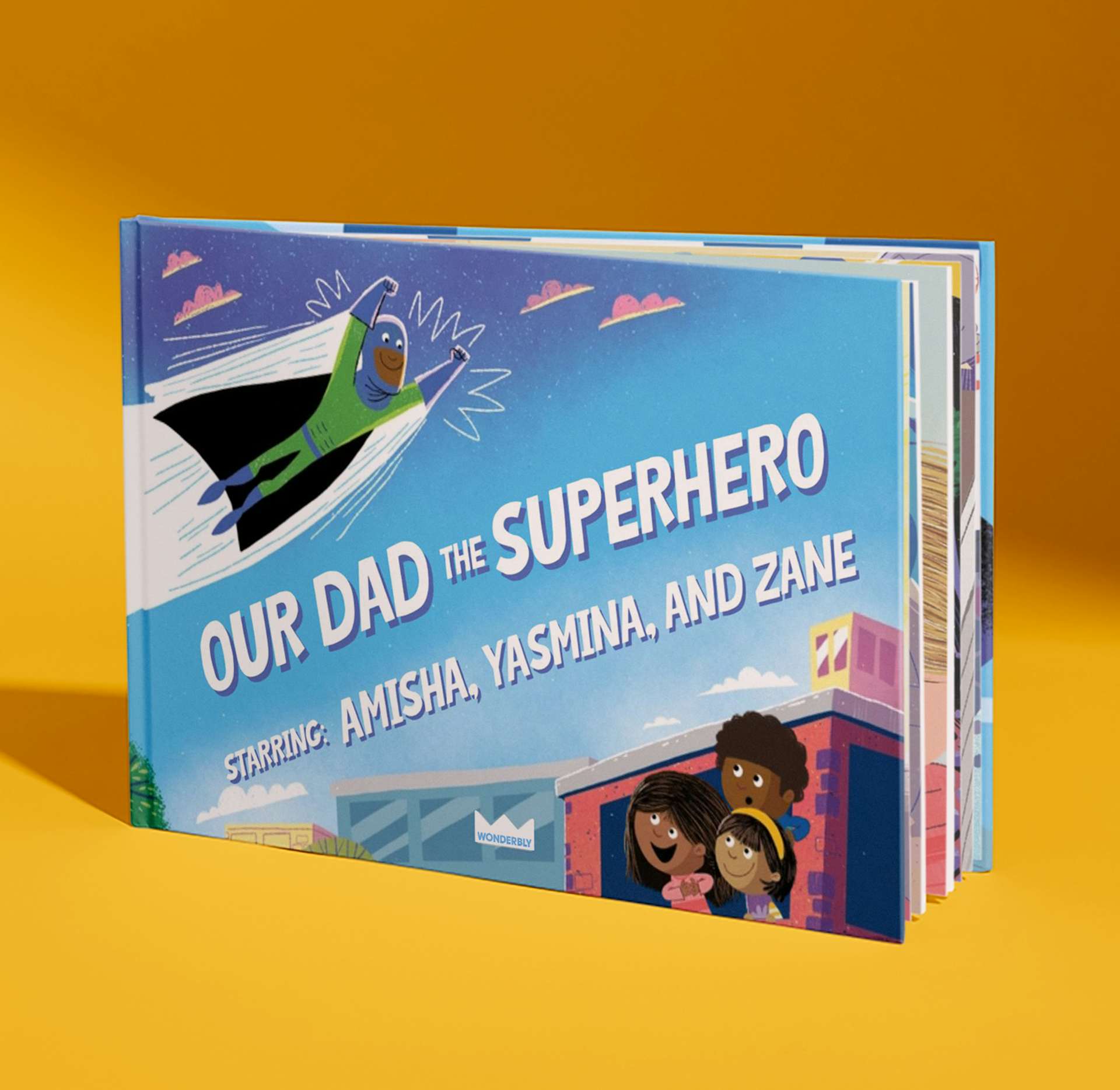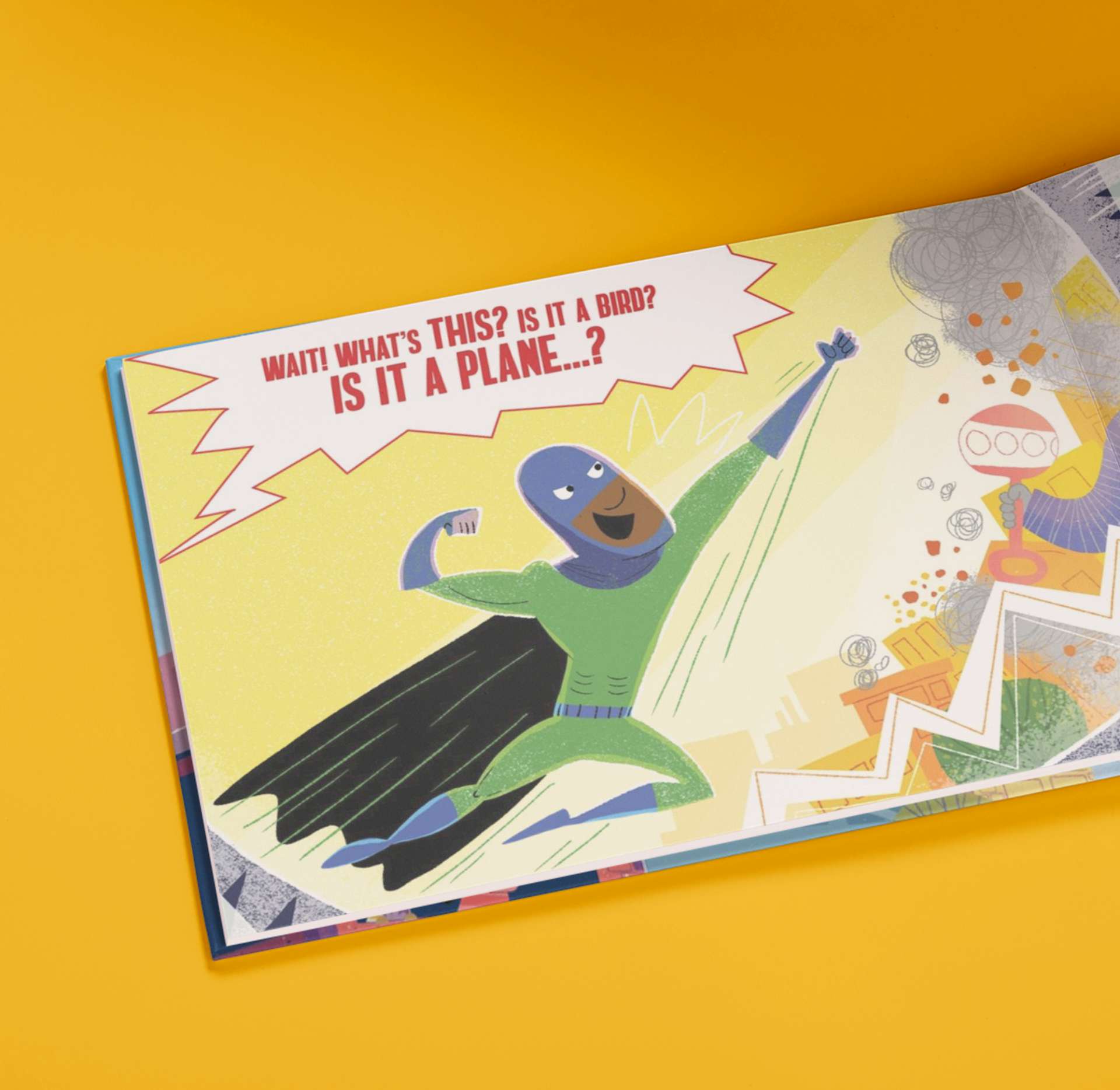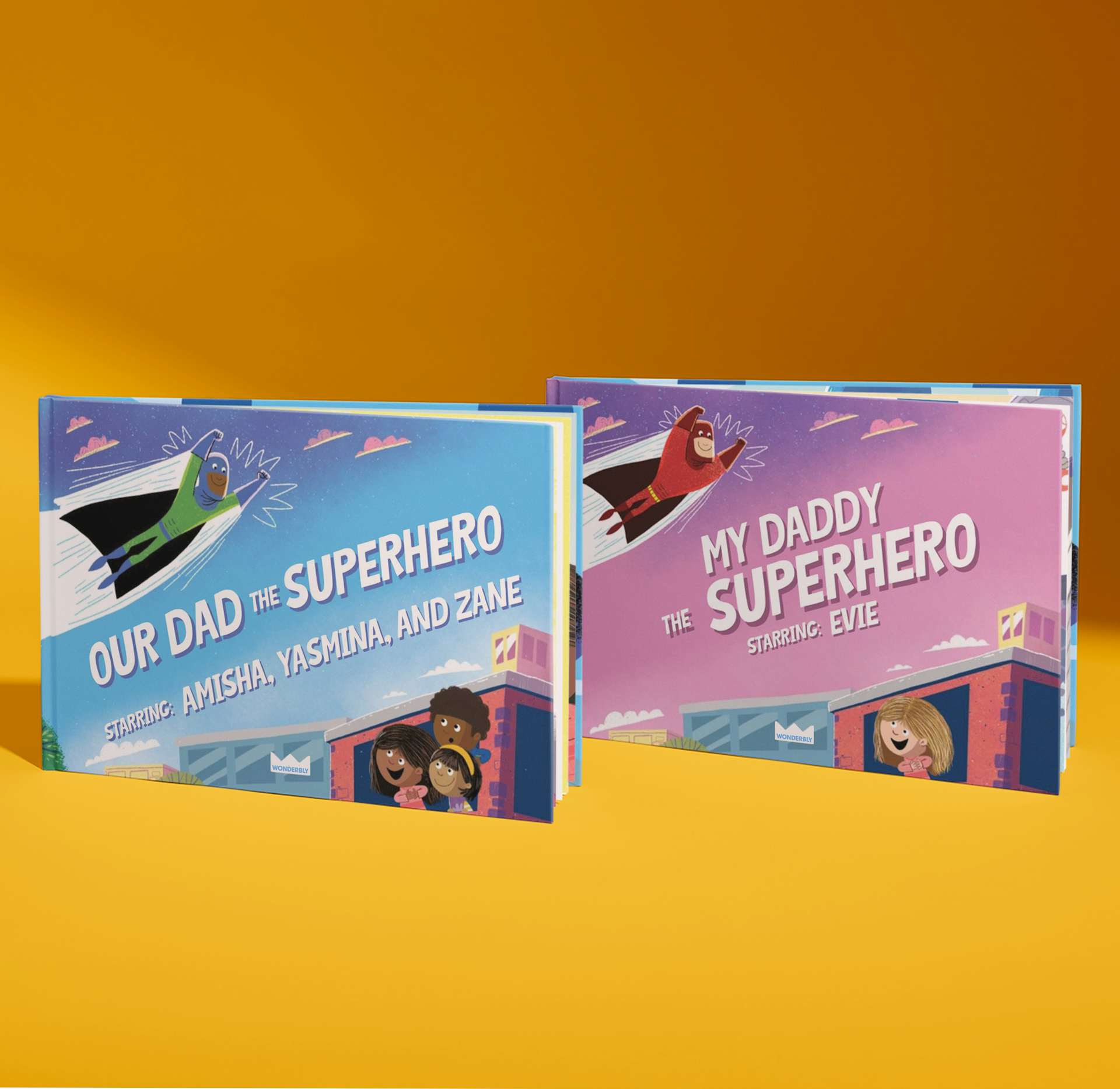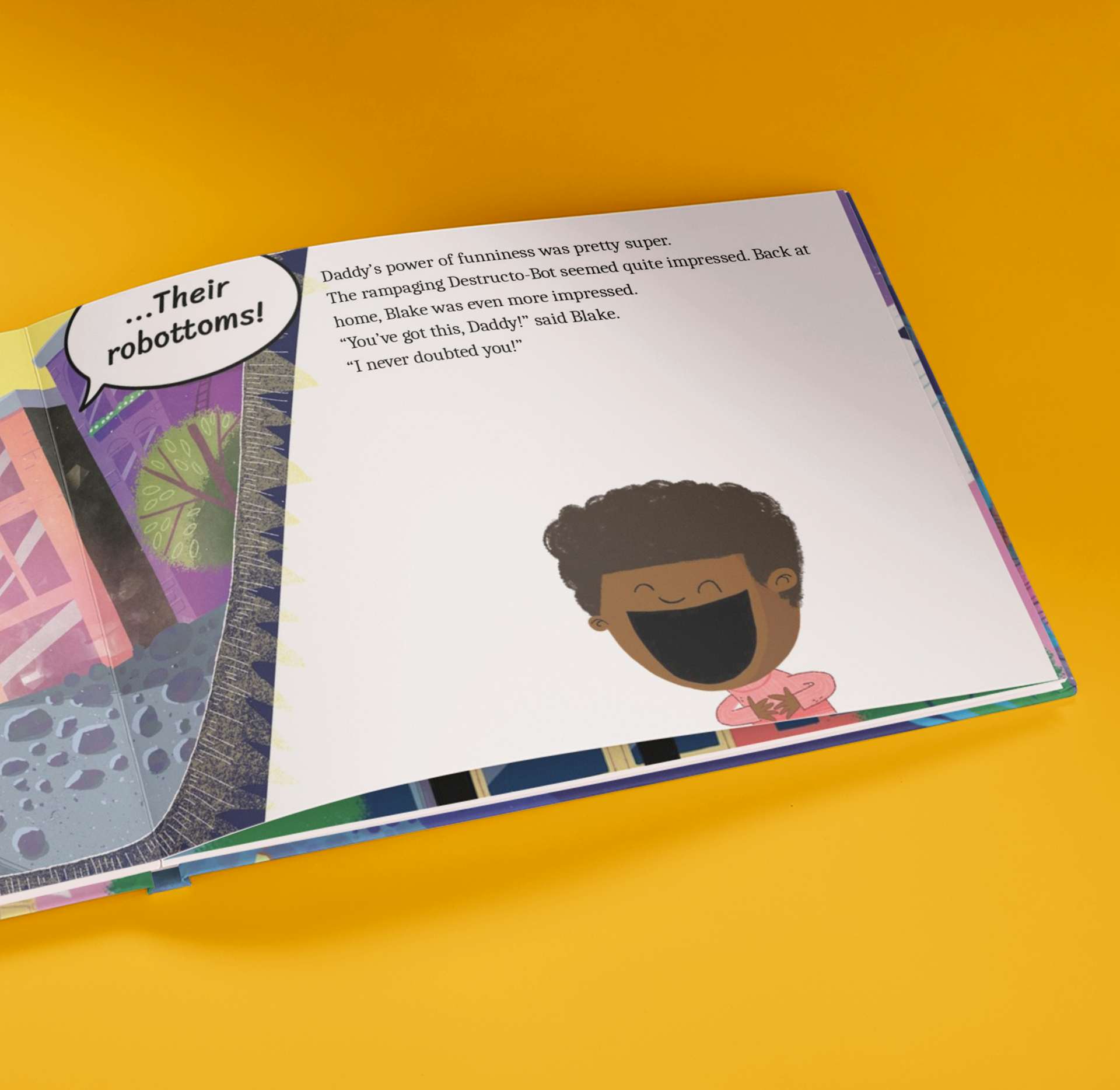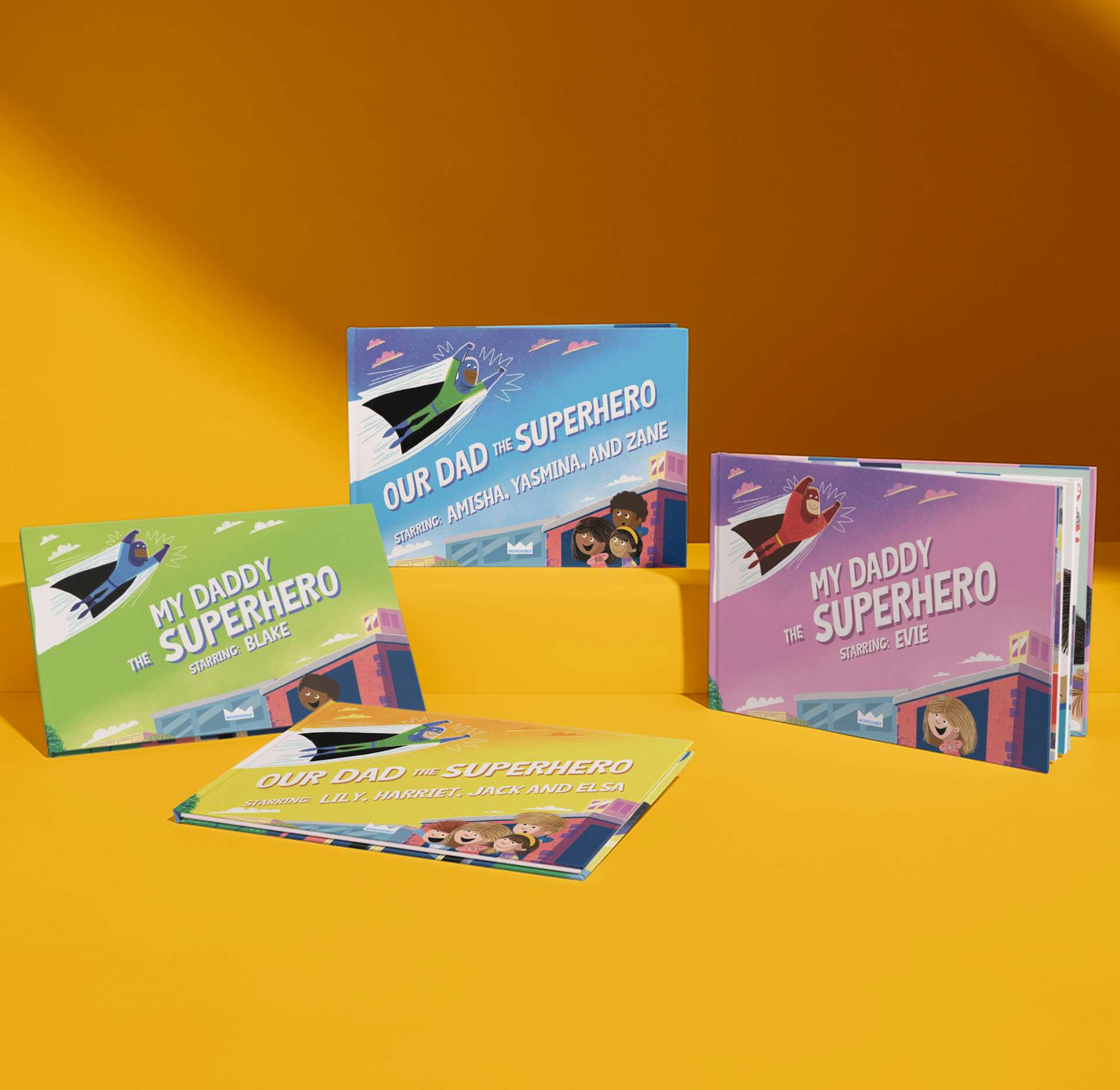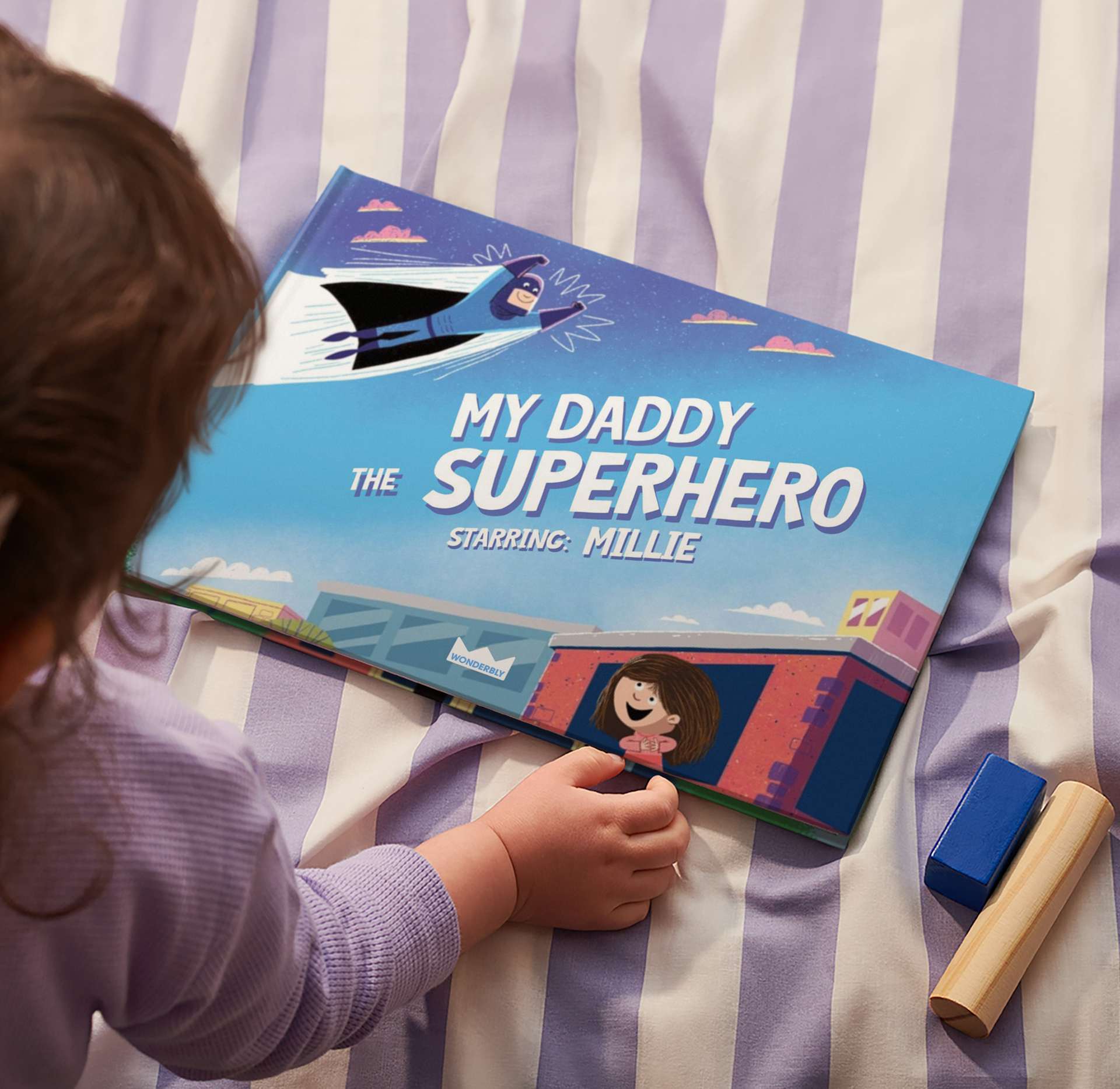 A rampaging robot is on the loose, and there's only one person who can save the day... Dad! Turn him into a superhero in this incredible personalized storybook, made for up to four children.
Best for ages 3 to 8
Preview all 34 pages before you buy
Ships worldwide within 48 hours
"I like the idea of a kids' book celebrating dads in a positive light." – Dan
Read reviews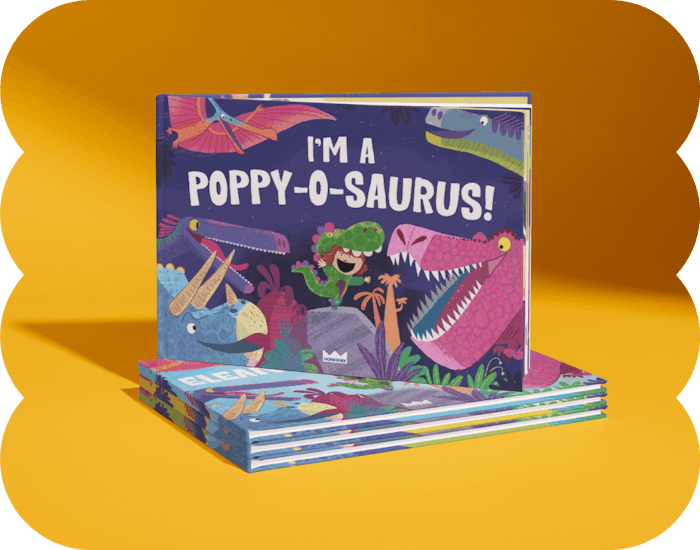 Can you keep a secret?
It's actually really easy to make a personalized keepsake that'll make your loved one teary. In fact, it only takes a few clicks. Personalize it, wrap it, and then we'll ship it within 48 hours from one of our US-based print houses. Don't worry, we won't tell them how easy it was.
Wondering who made this book?
All our books are dreamed up in-house by our team of wonderful writers and illustrators. Writer, David Cadji-Newby and illustrator, Josh Cleland poured their blood, sweat and tears into this mind-bogglingly brilliant book (we've since rehydrated them, don't worry).
My Daddy The Superhero Book FAQs
Who would you like to make a book for today?