A New Sibling For You
A reassuring book for a sibling-to-be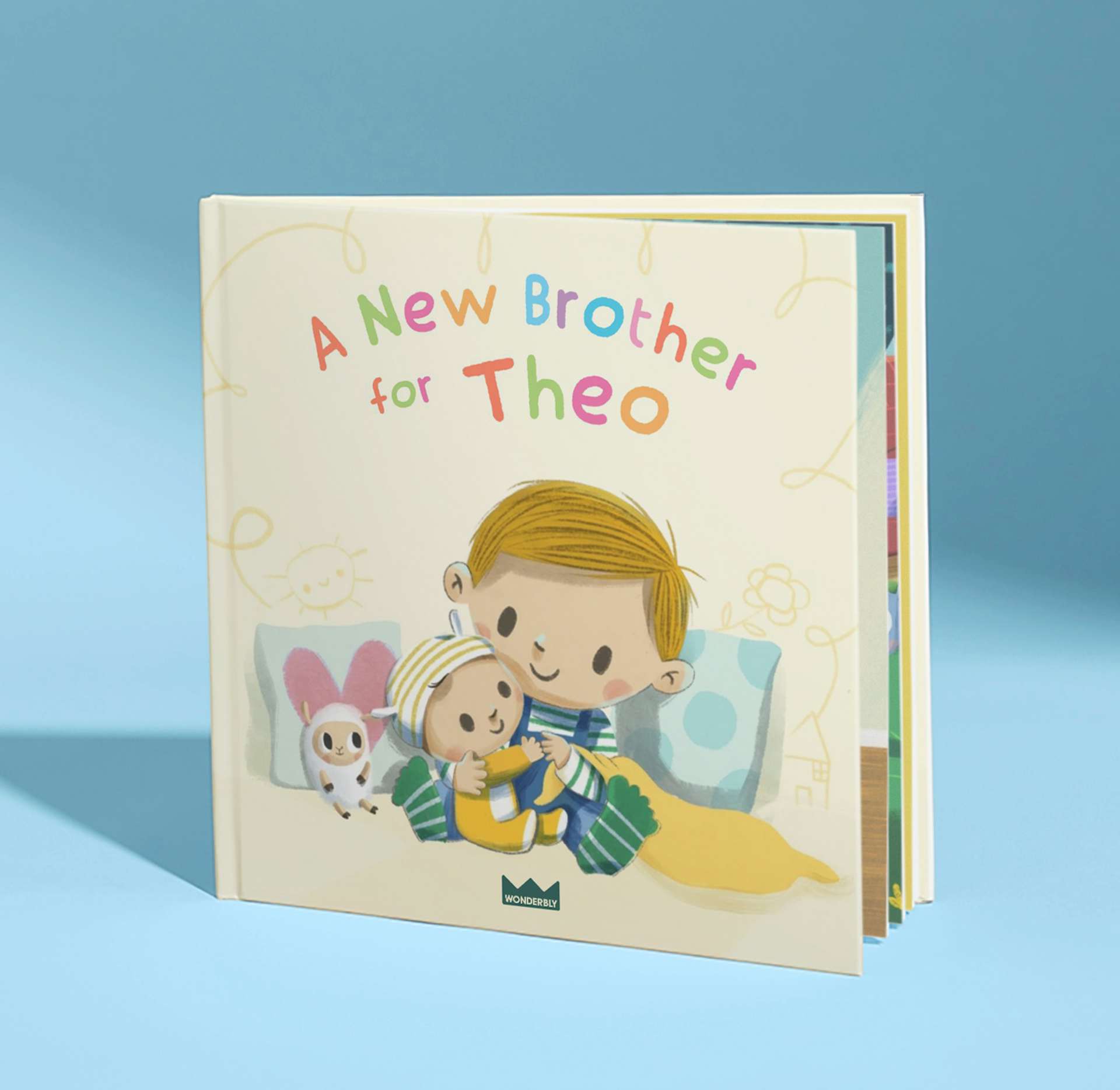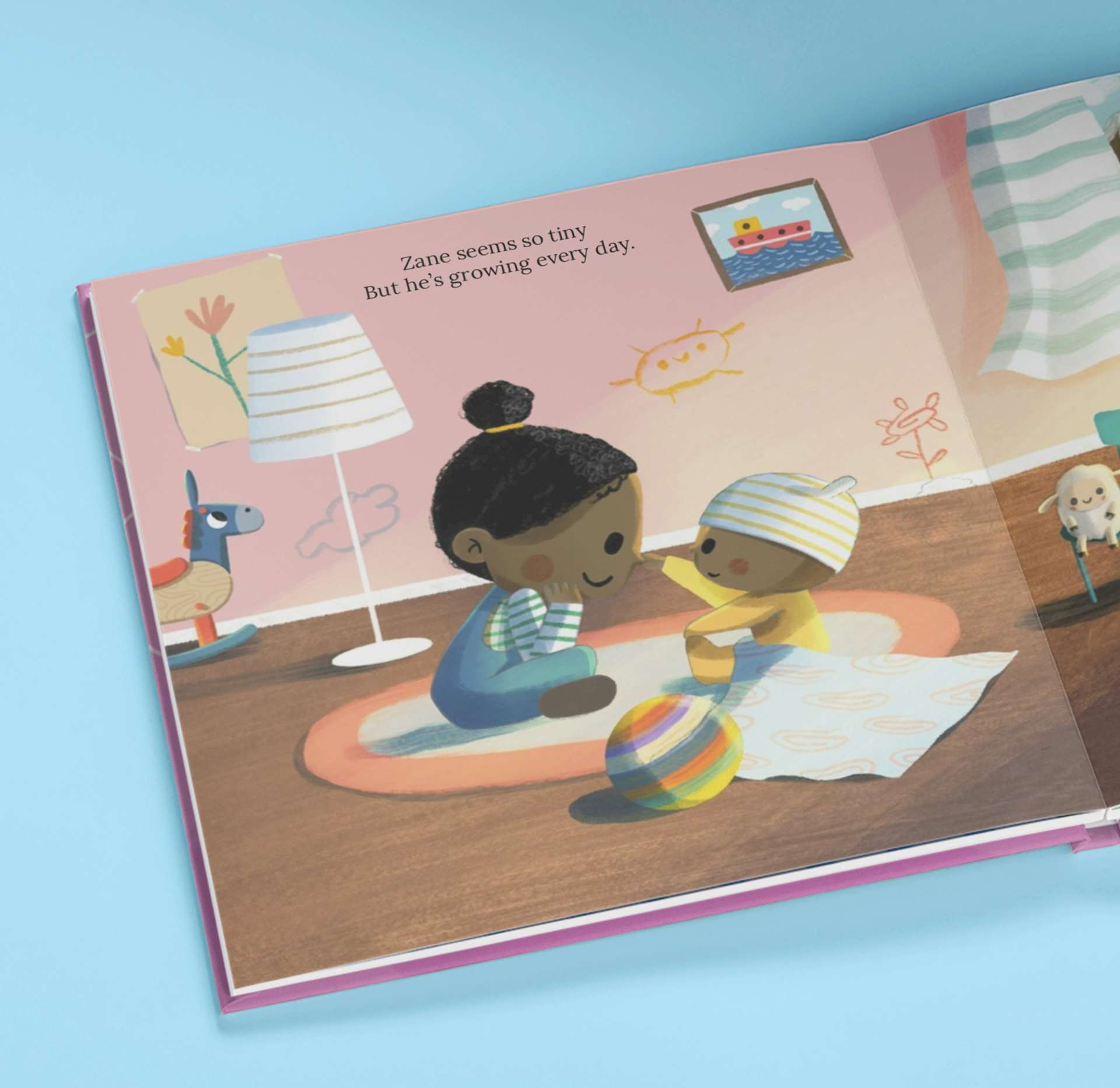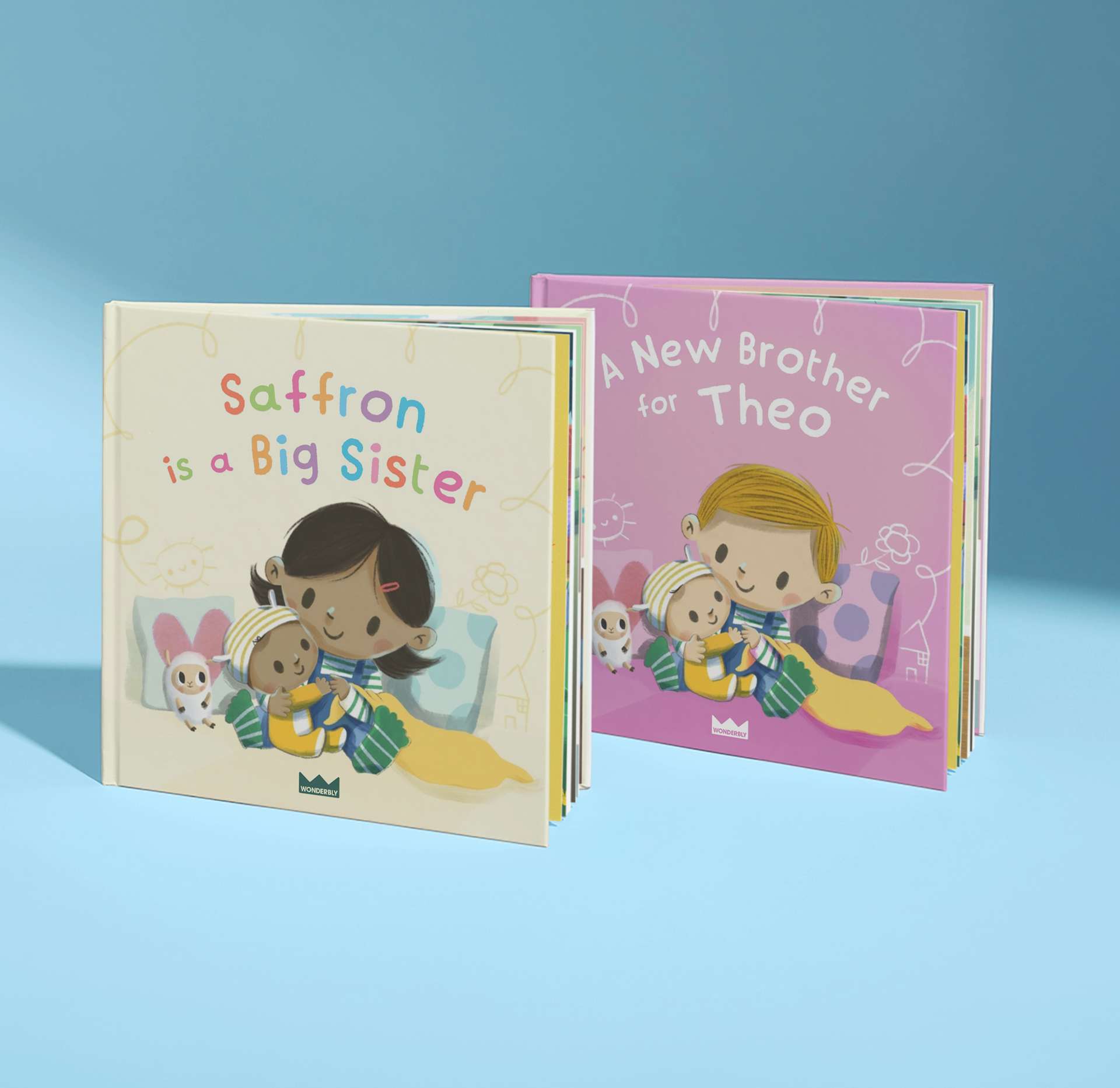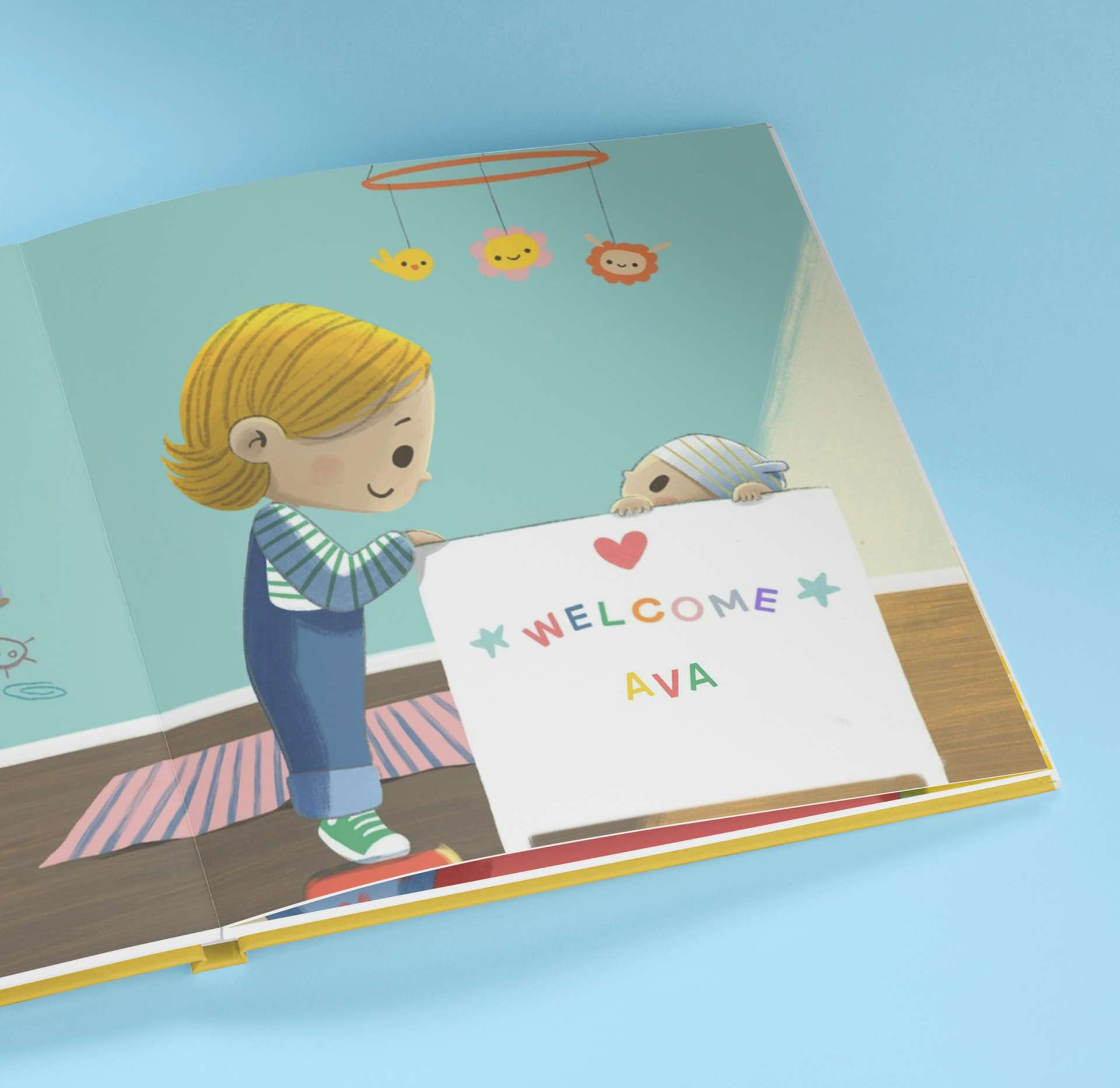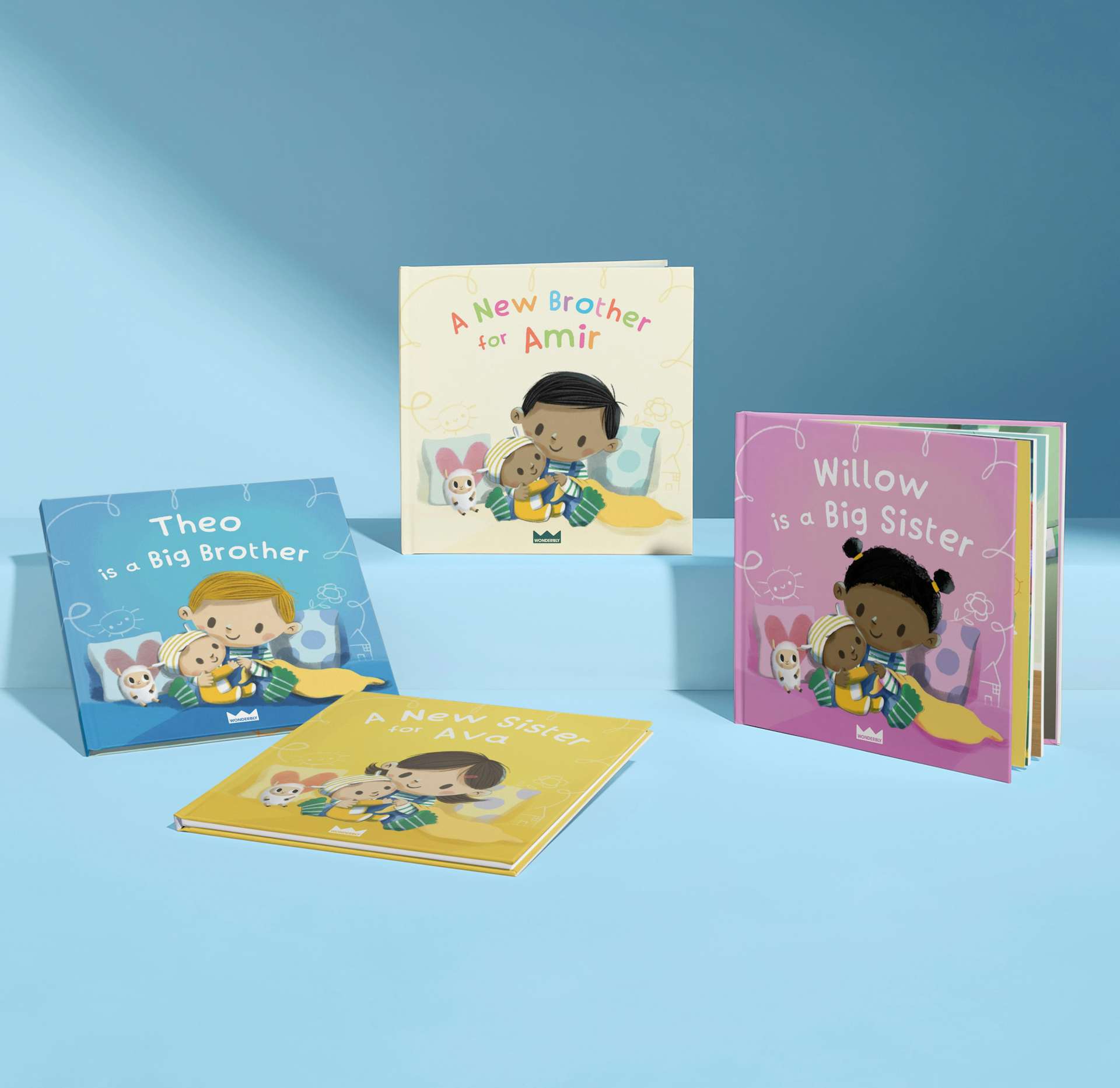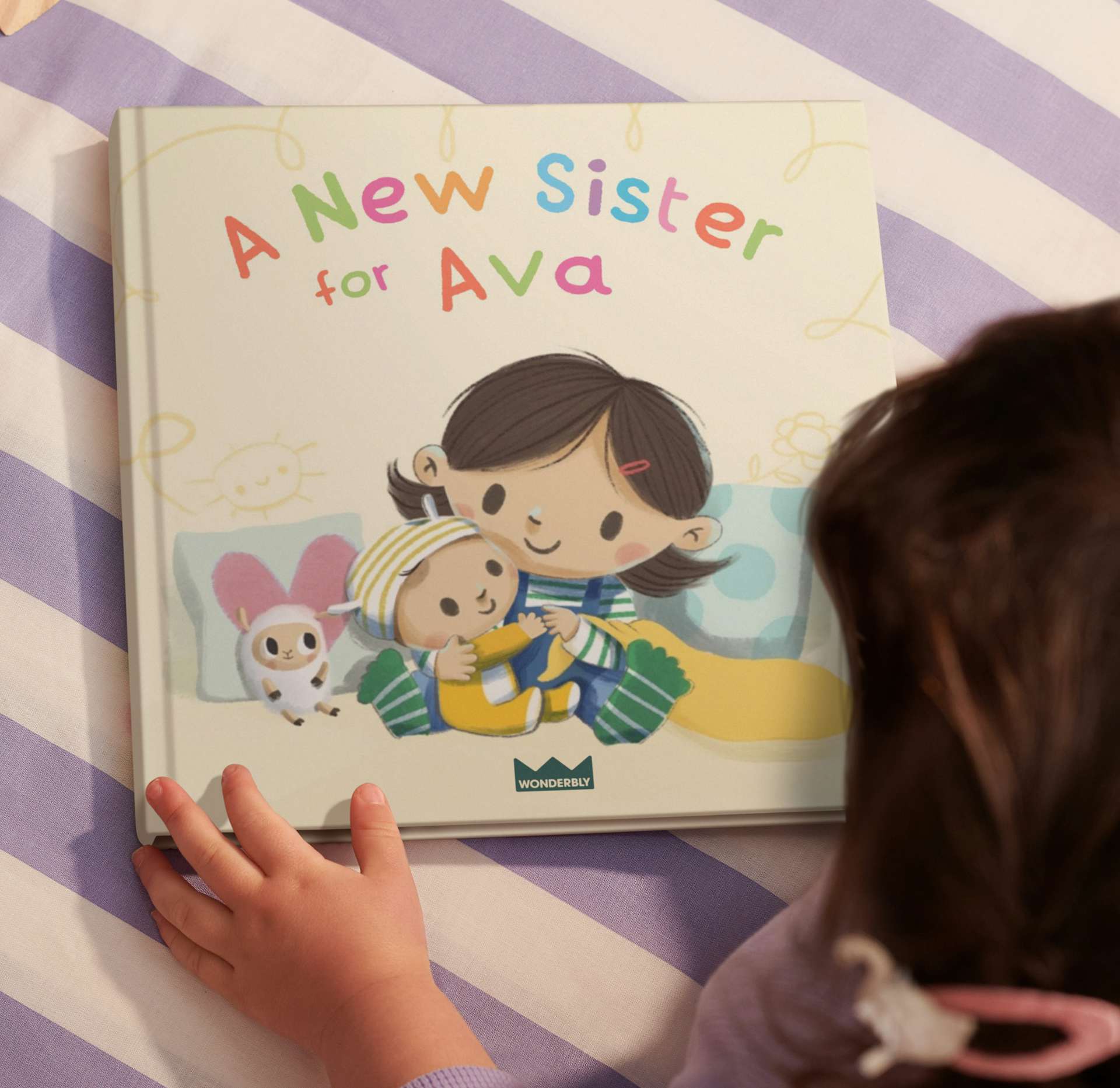 A heartwarming personalized book about becoming a big brother or sister, that reassures a child that there's always enough love to go around.
Recommended for ages 2-5
Preview all 26 pages before buying
Printed and shipped in 48 hours
Rated 4.8 out of 5
Rated

4.8

out of 5
"The ending drew a tear! It's a lovely way to explain things to a young child." - Serena
Read reviews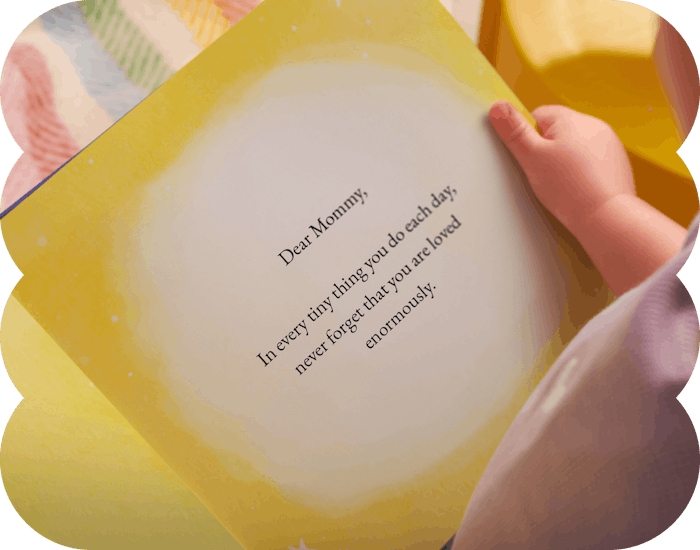 When is a book not just a book?
When it includes a message of love to transform it into a treasured keepsake. Add your own dedication for free and we'll print it on the first page, so every time they open their book, they remember just how loved they are.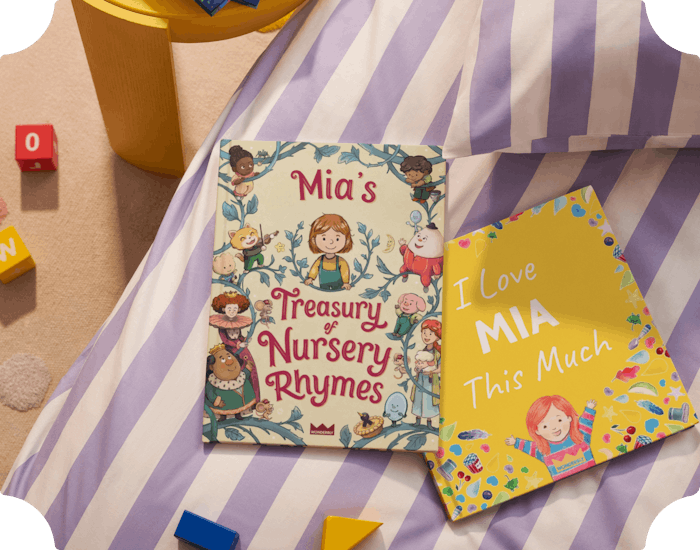 The power of personalization
You can personalize your story with the name of the child and choose their character. Not only does it look super-cool (and it does), but it also has heaps of benefits, from boosting reading confidence to increasing self-esteem. We've even done studies about it.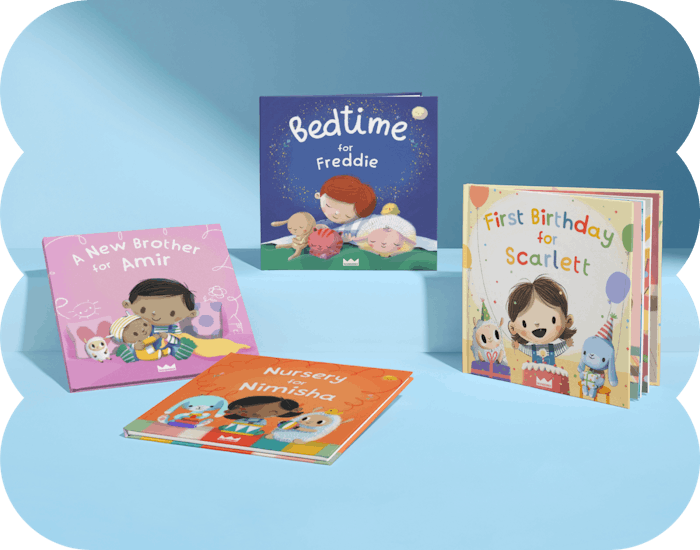 Help them every step of the way
Discover the series that helps parents and toddlers with tricky transitions, from starting nursery to welcoming a new baby to the family. There's a story to soothe every worry. See the First Steps For You collection.
Save 25% on 2 or more books in the series with code LITTLEBUNDLE
Reviews
Rated

5

out of 5
The ending drew a tear! It's a lovely way to explain that although the baby is tiny and loud and takes up mommy's time, Freddie will love her and they will play together, and everything is good.
Such a sweet little book about getting a new baby brother or sister, and the pictures are adorable!
The rhyming is great, it's so nice to read aloud! It helped Zane understand that he has a very important job: to be the best big brother!
The story is super sweet. Tara loves seeing the animals and people having new babies.
Who would you like to make a book for today?