Dream Big, Little One
A bedtime story to inspire little dreamers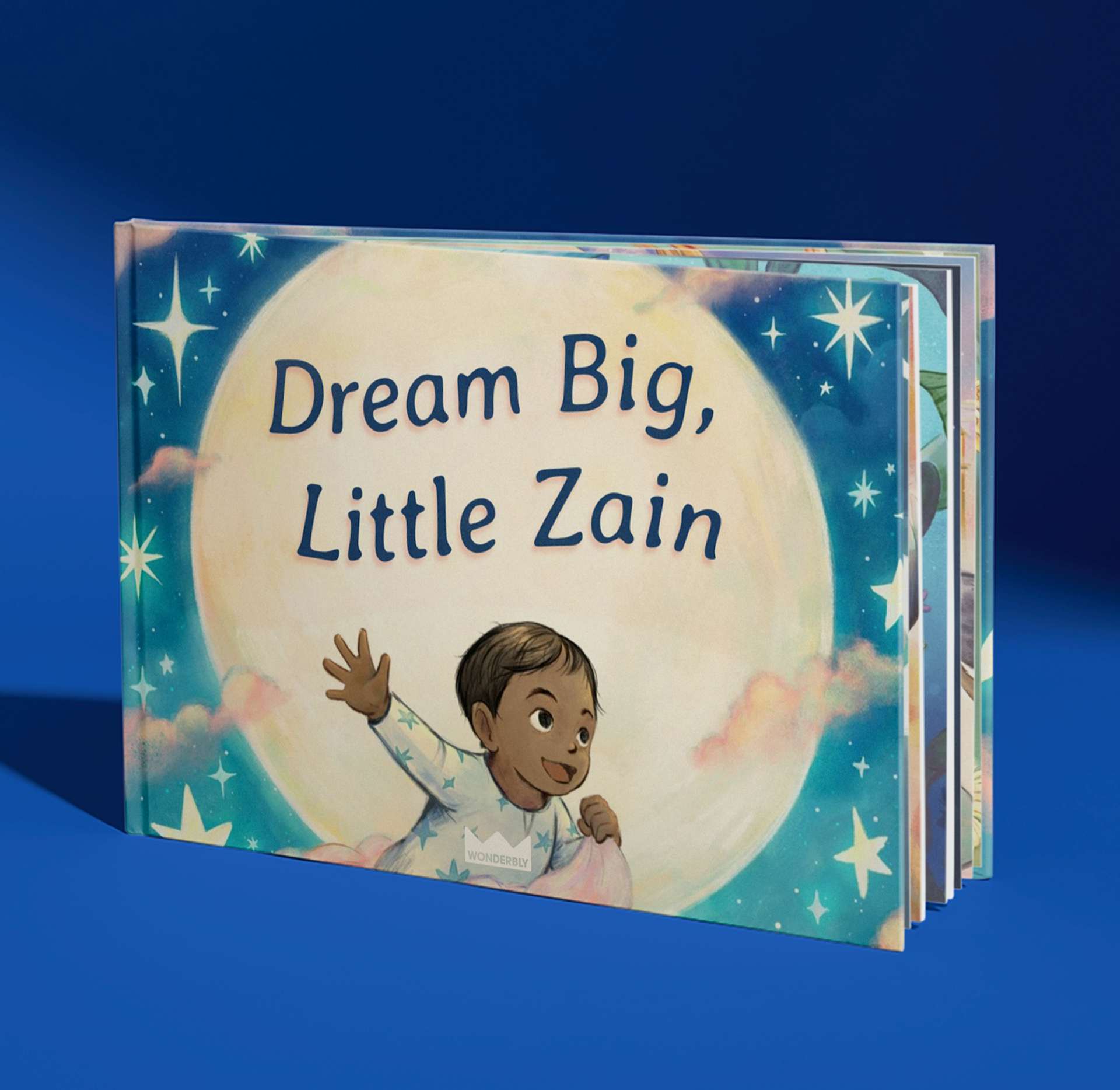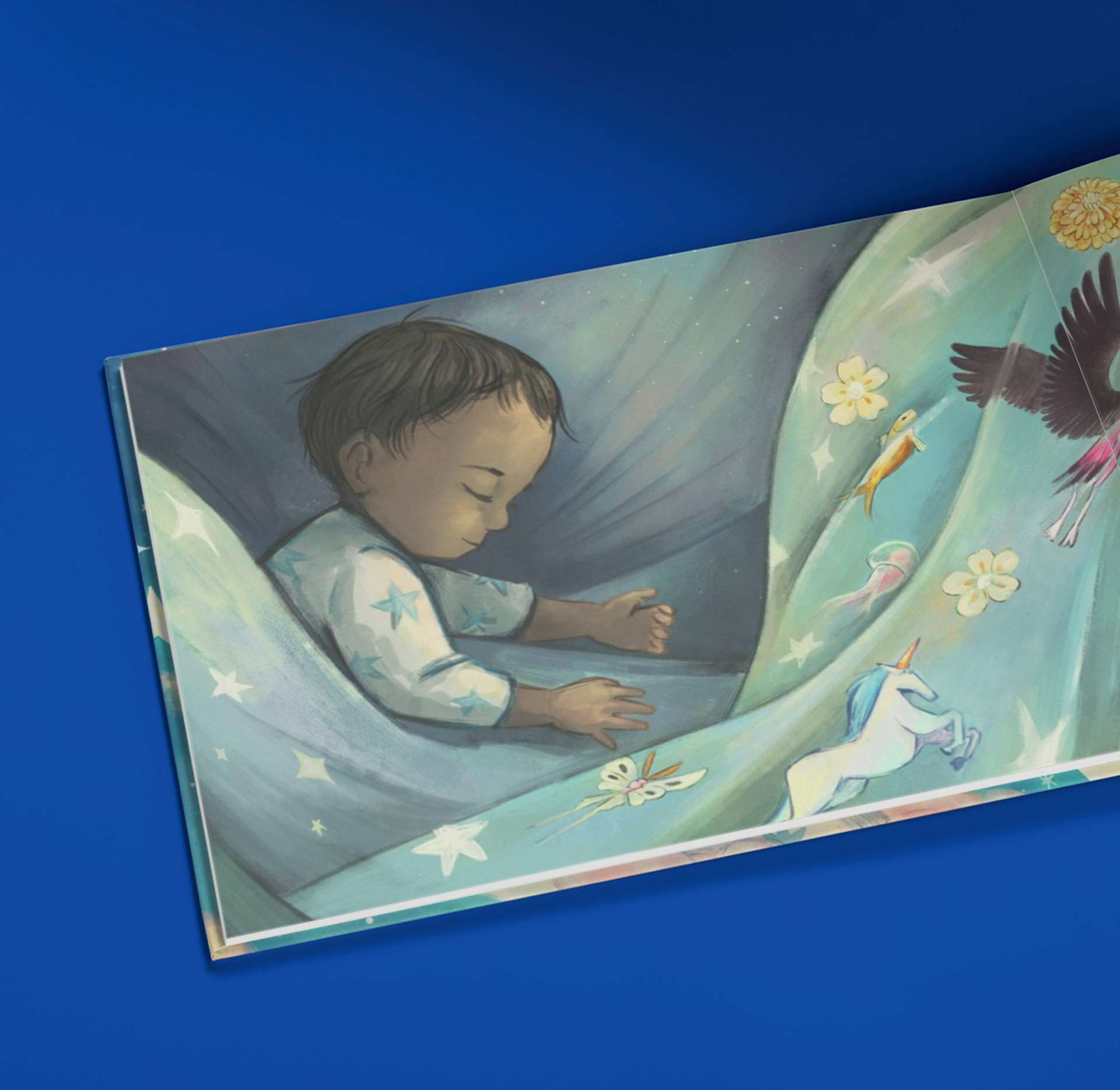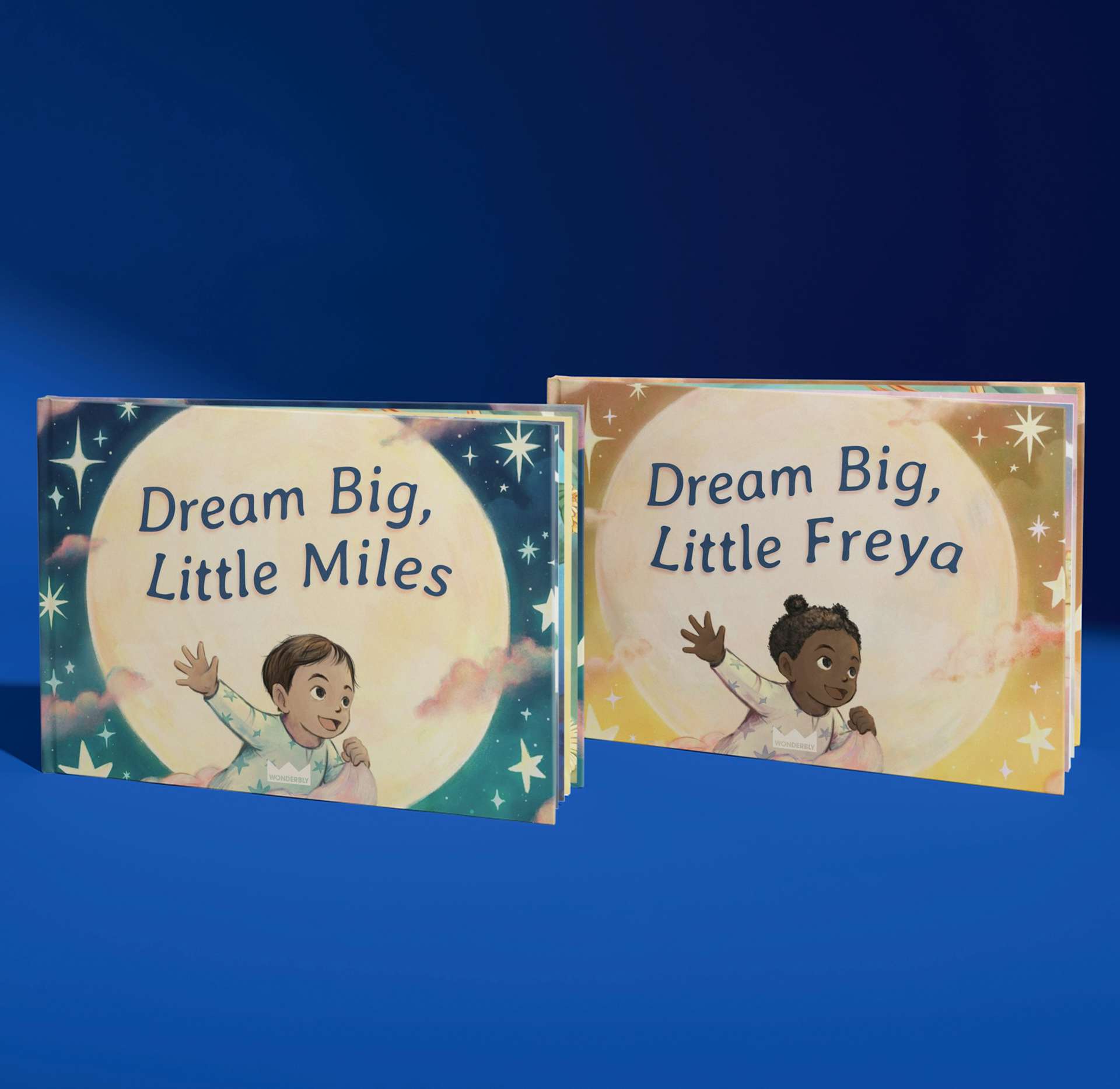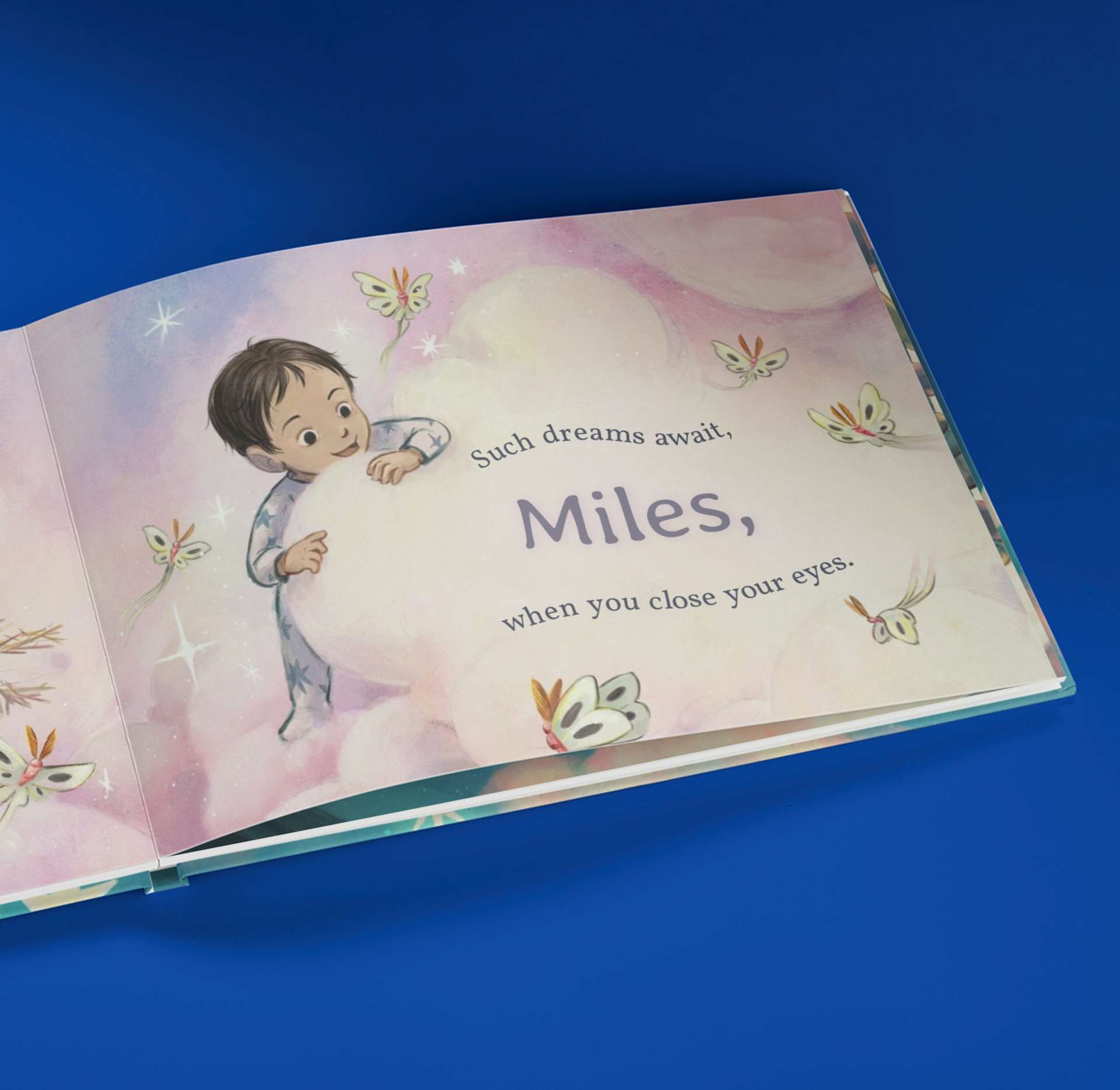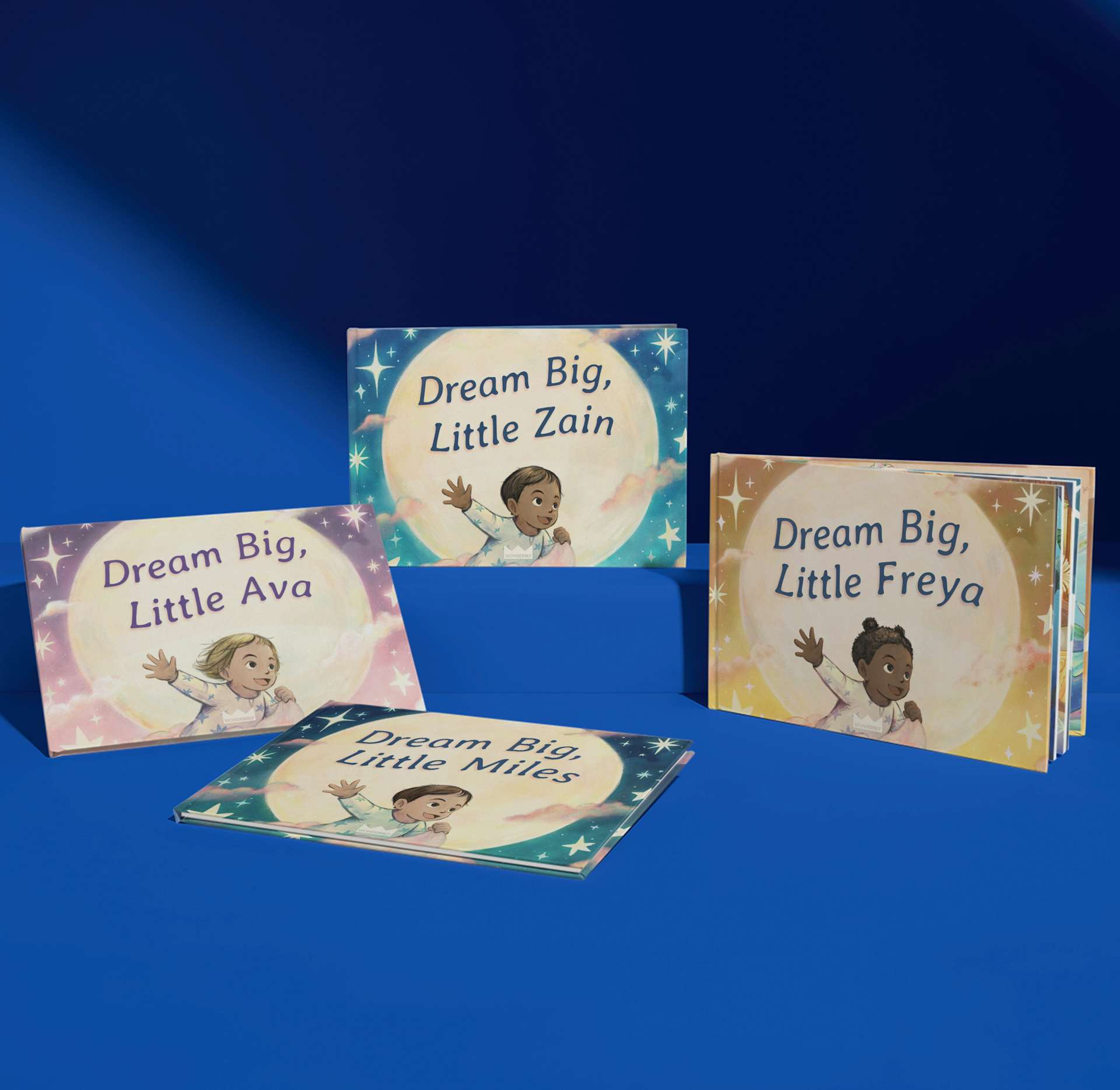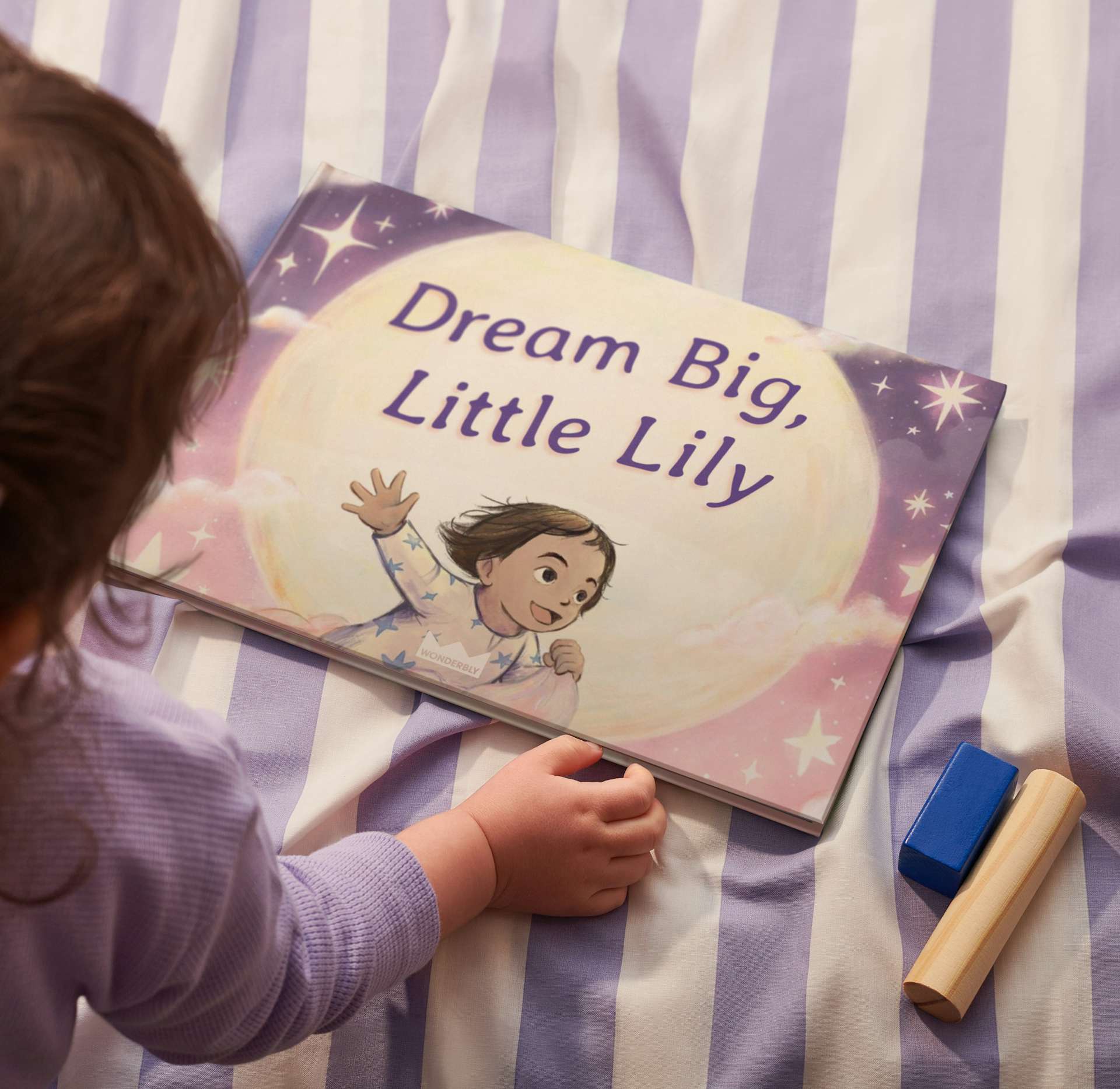 Soothe a little one to sleep with a dreamy bedtime adventure. Show them all the wonderful places they could go, and all the things they could be. A magical world is waiting – if they just close their eyes and dream.
Best for ages 0 to 4
Preview all 34 pages before buying
Printed and shipped in 48 hours
Rated 4.9 out of 5
Rated

4.9

out of 5
"My youngest loved this book and it will inspire her to follow her dreams." – Ellie
Read reviews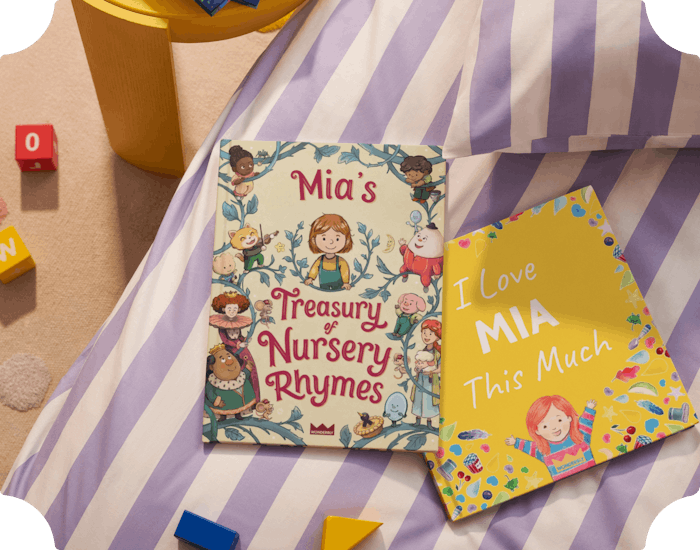 The power of personalization
You can personalize your story with the name of the child and choose their character. Not only does it look super-cool (and it does), but it also has heaps of benefits, from boosting reading confidence to increasing self-esteem. We've even done studies about it.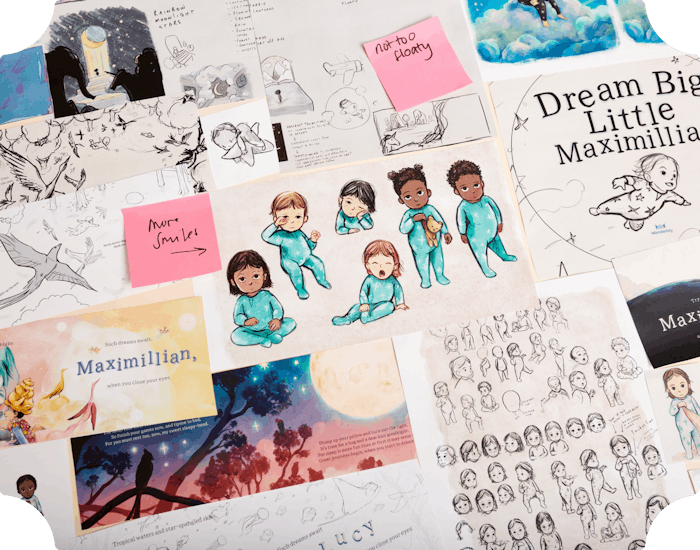 Wondering who made this book?
All our books are dreamed up in-house by our team of wonderful writers and illustrators. Writer, David Cadji-Newby and illustrator, Adam Hancher poured their blood, sweat and tears into this mind-bogglingly brilliant book (we've since rehydrated them, don't worry).
Reviews
Rated

5

out of 5
My little one loves the illustrations! Reading this every night makes her so excited to go to sleep.
This is the perfect gift for a baby or toddler, boy or girl. Who wouldn't love this?
This book is so captivating, and filled with so many wonderful messages and dreams for your child.
My grandson will only go to bed if we promise to read this book.
One of the most magical books I've ever seen. It's my new go-to gift for a new baby, birthdays or Christmas.
Dream Big, Little One FAQs
Who would you like to make a book for today?