Your Really Wild School
The perfect gift for school-starters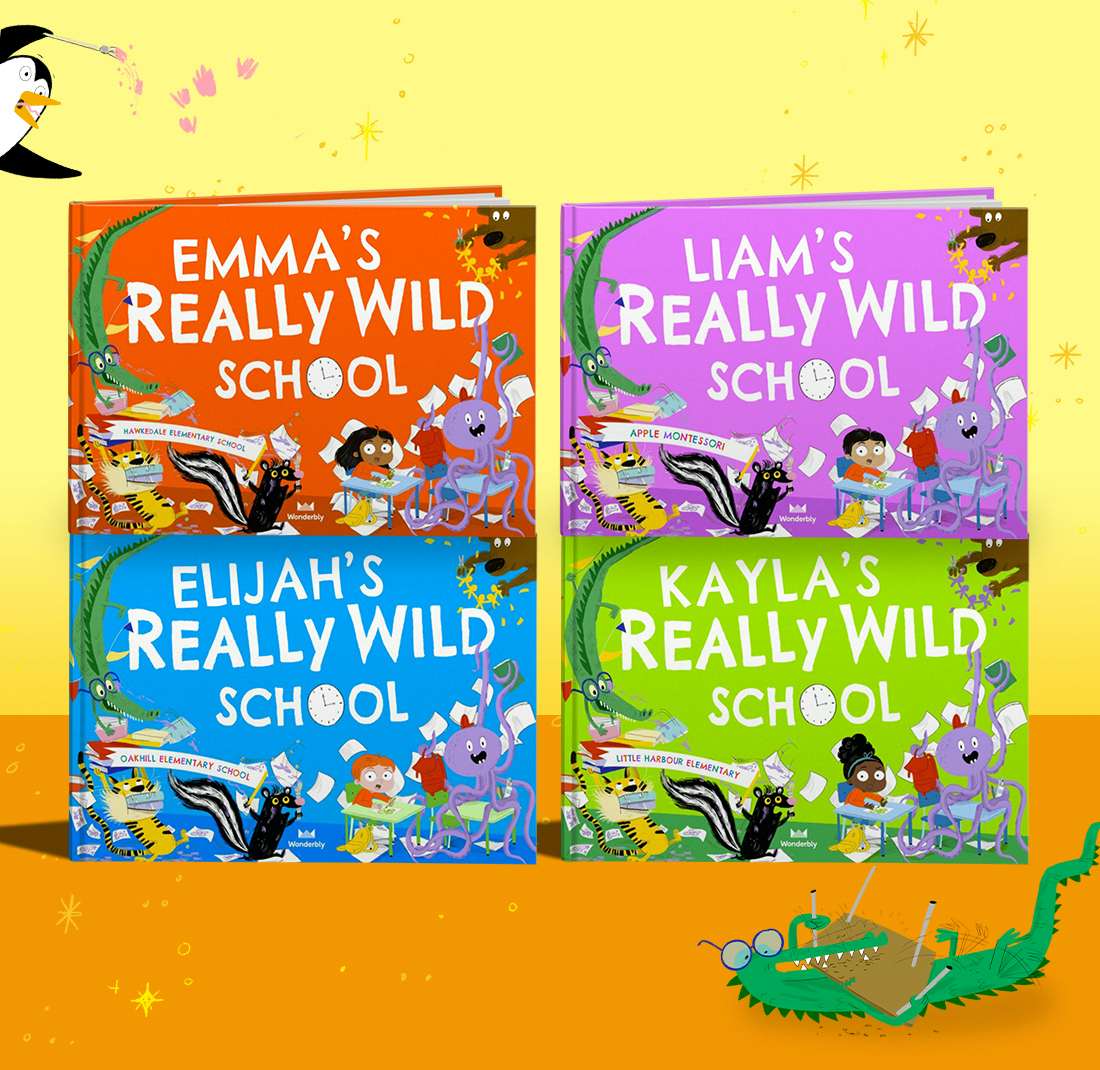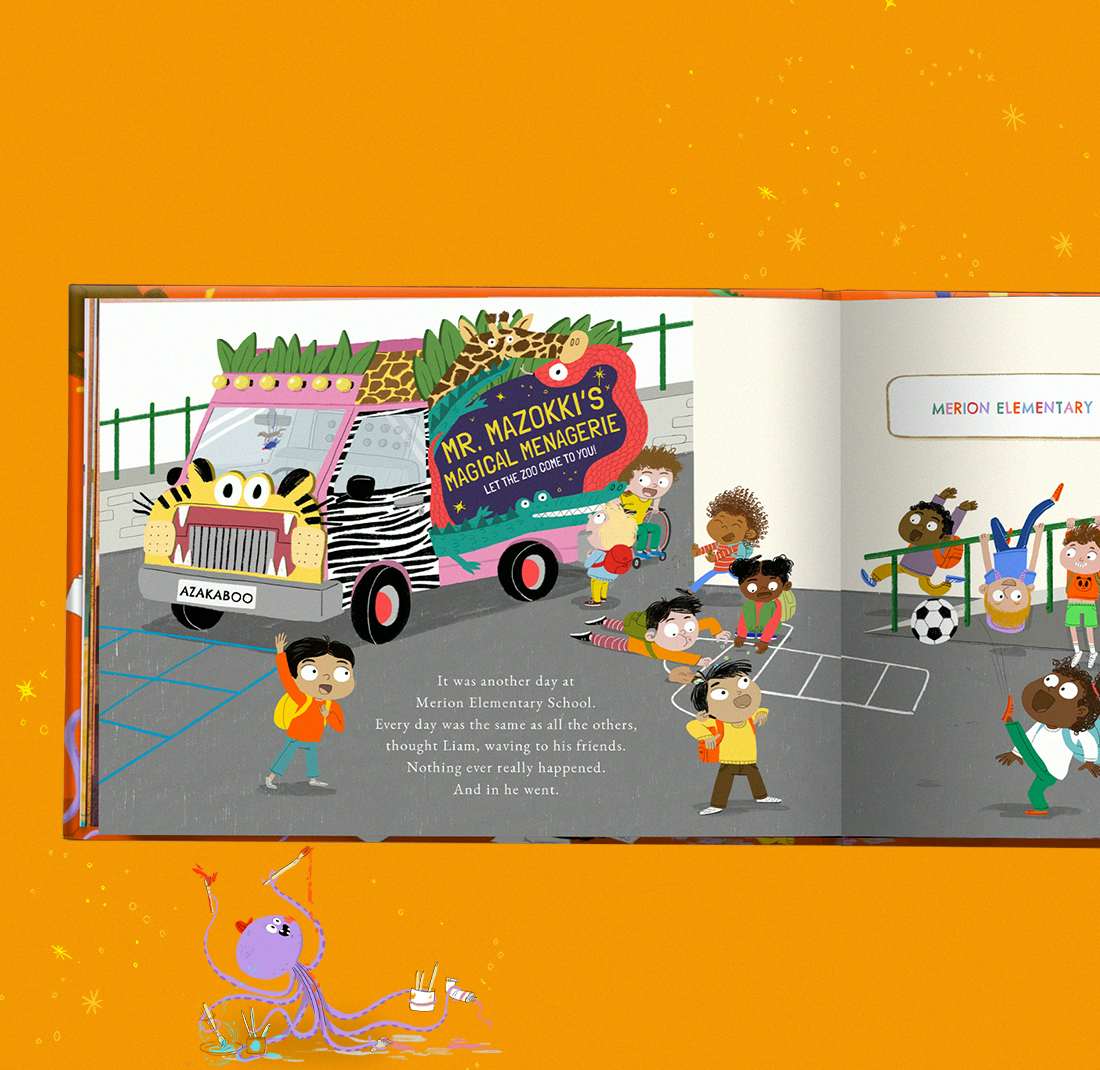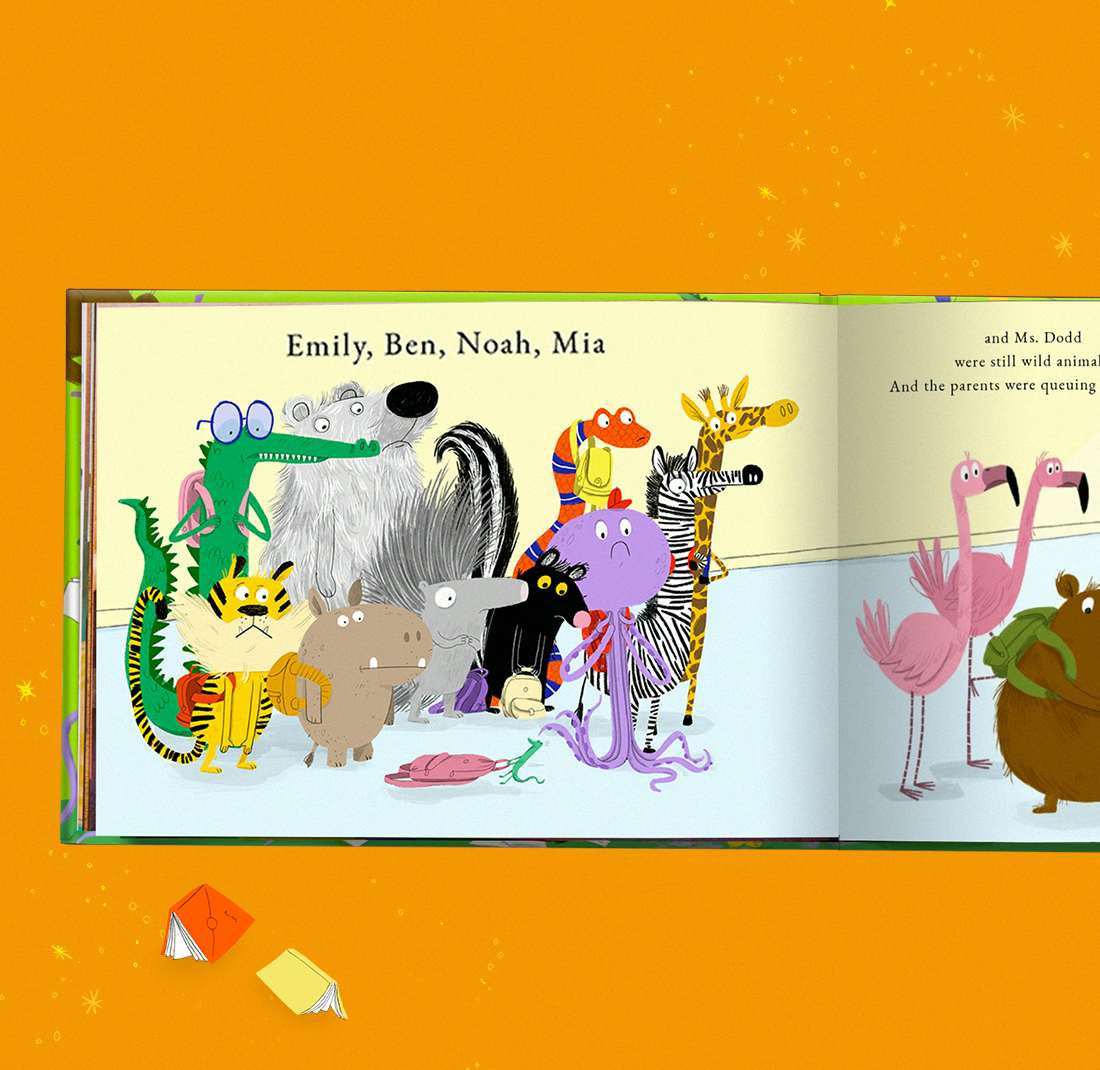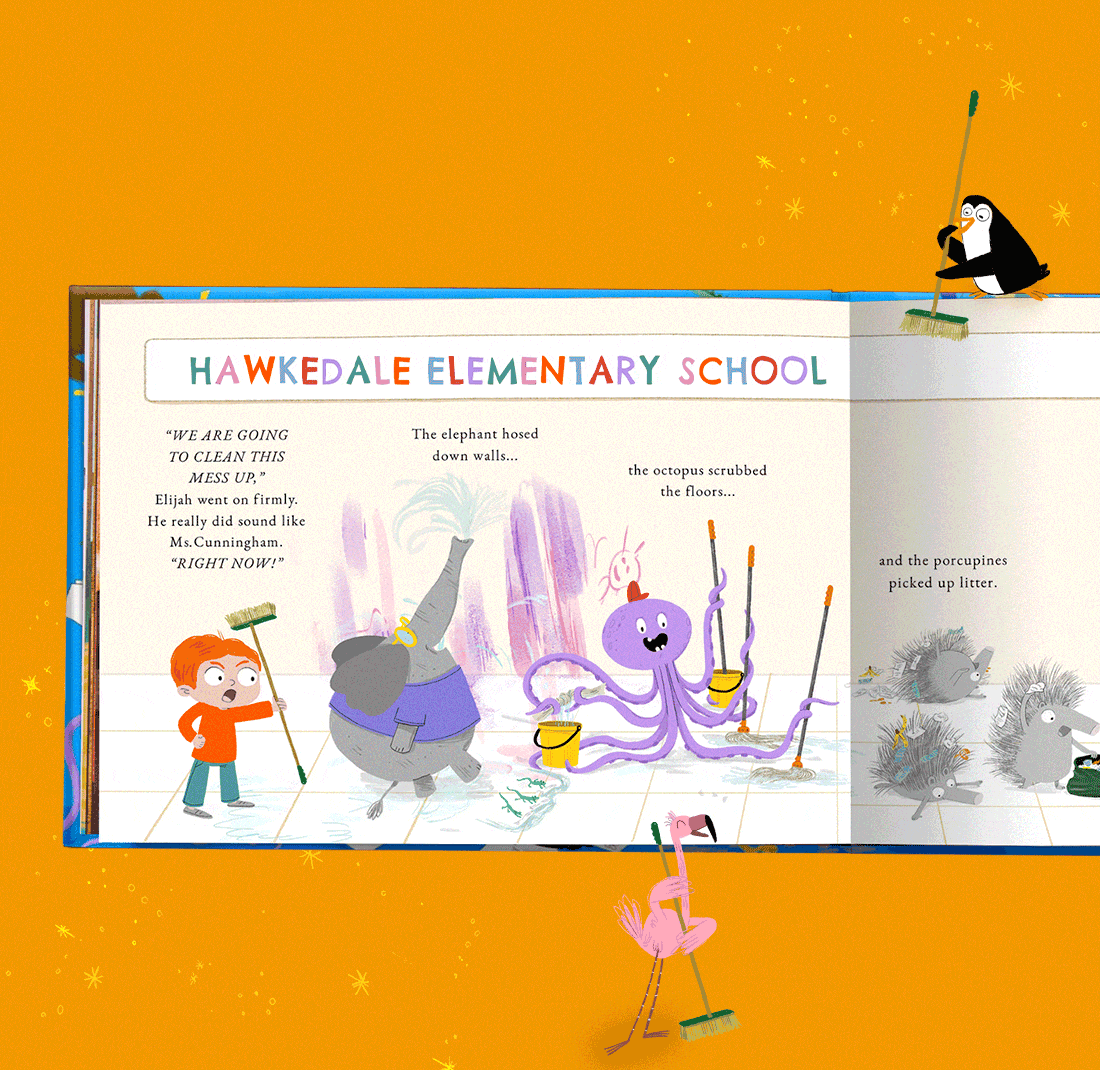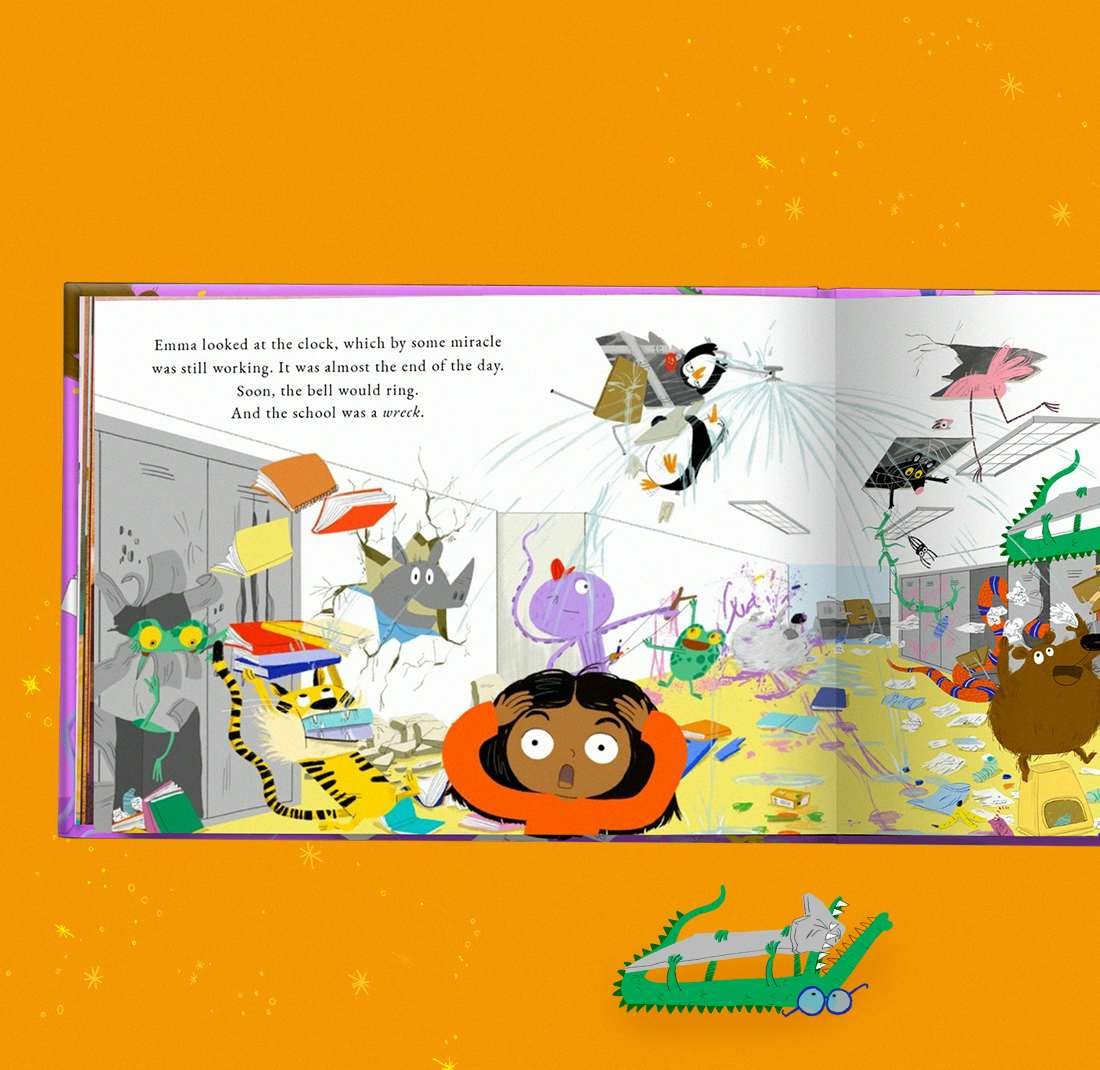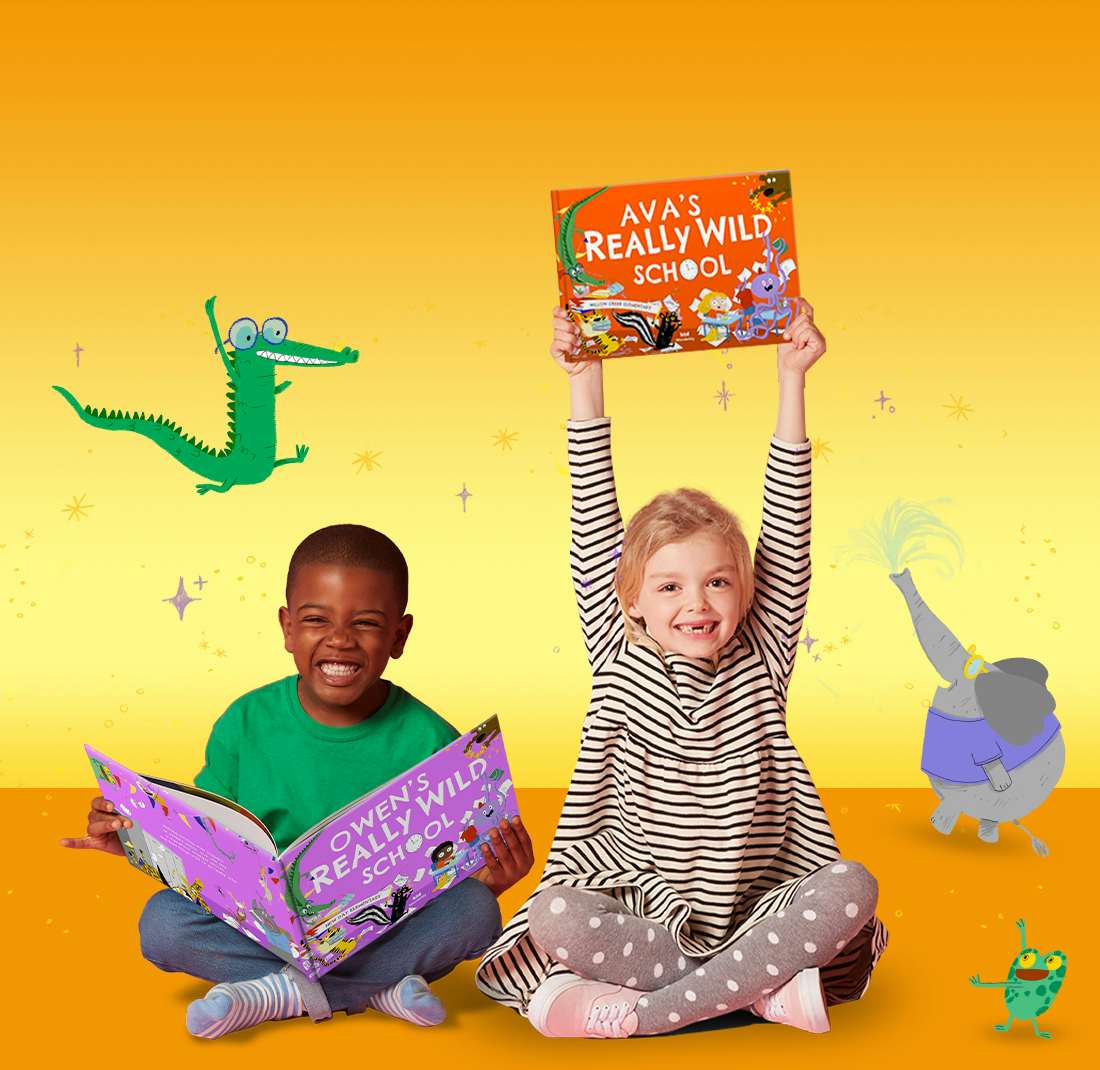 Another normal day at school... or is it? After a mysterious zookeeper arrives, your child's entire class is transformed into a magical menagerie! Can your child fix it before home time? Include up to four friends and a teacher in this hilarious personalised book. Best for ages 3 to 6.
Rated 4.8 out of 5
Rated

4.8

out of 5
"The perfect book for any child who's just started school." – Mia
Read reviews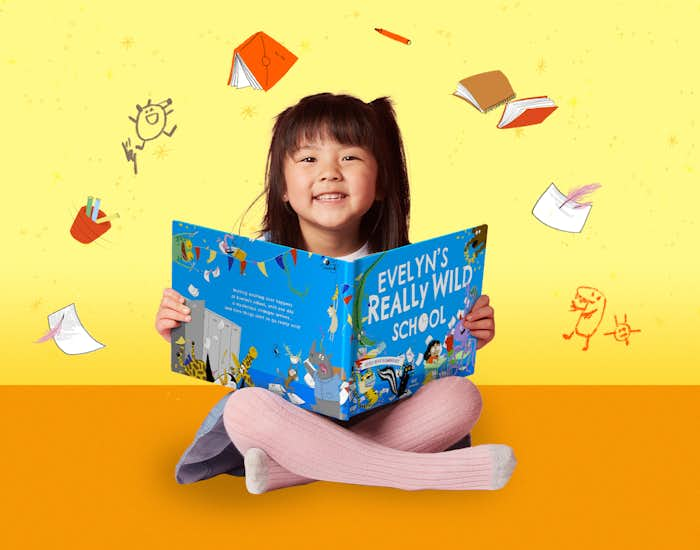 The perfect gift for school starters
This boisterous book will fill your little learner with back-to-school confidence and have them chuckling their way to the top of the class. Starring as the hero in the story, they'll use their determination, creativity and courage to save the day when their entire school is turned into a zoo!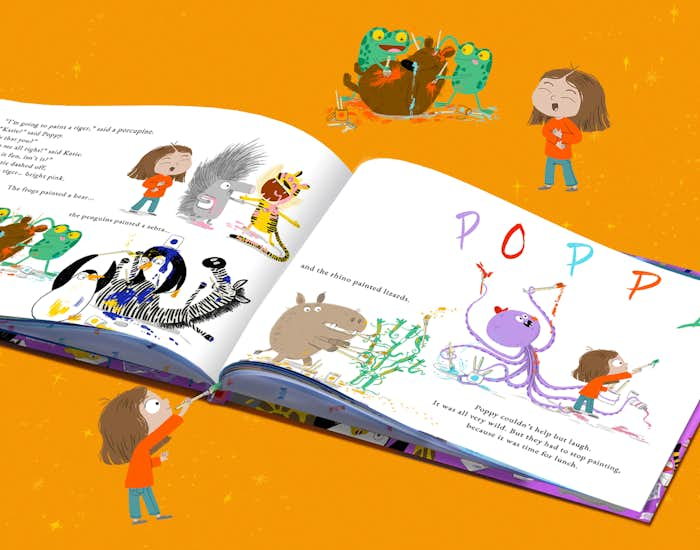 Packed with hilarious personalisation
Your child will be amazed to see their name and the name of their school throughout the book. And they'll be even more amazed when they discover a favourite teacher and up to four school friends stomping, swinging or wriggling into the story as zany zoo animals!
Reviews
Rated

5

out of 5
The perfect book for any child who's just started school.
My kids are starting kindergarten soon and they are comforted to see themselves in a story about school.
I'm a school teacher and I'd love to have this book in my classroom!
My six year old and his class love this book. He even takes it in for show and tell. The idea of his class turning into a zoo absolutely thrills him.
My child loves animals so this is perfect for him!
Your Really Wild School FAQs
Who would you like to make a book for today?