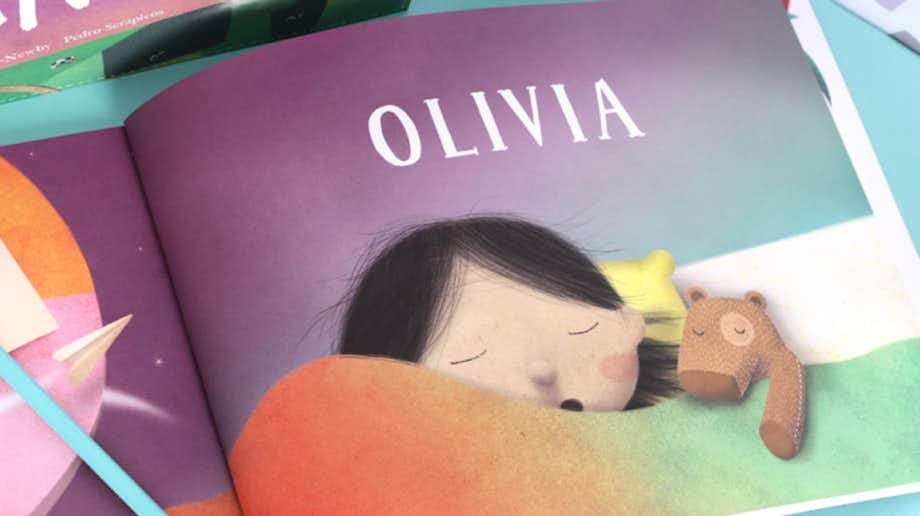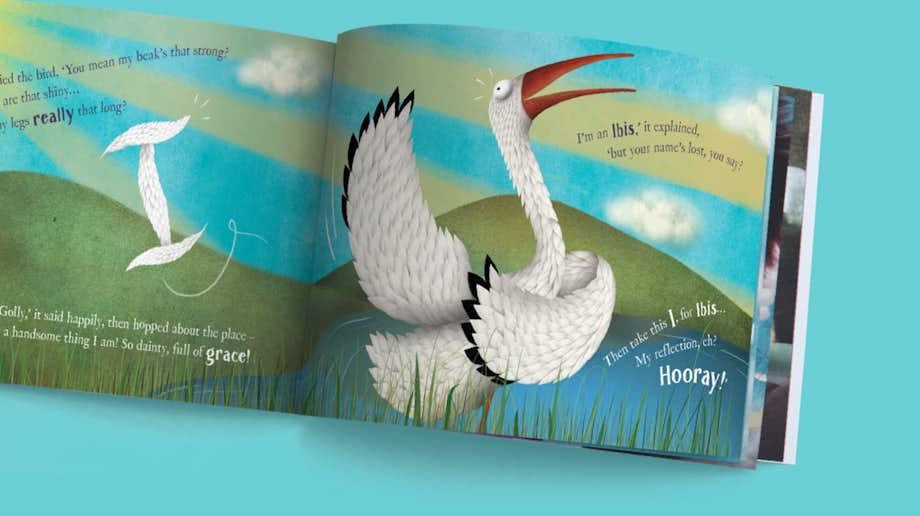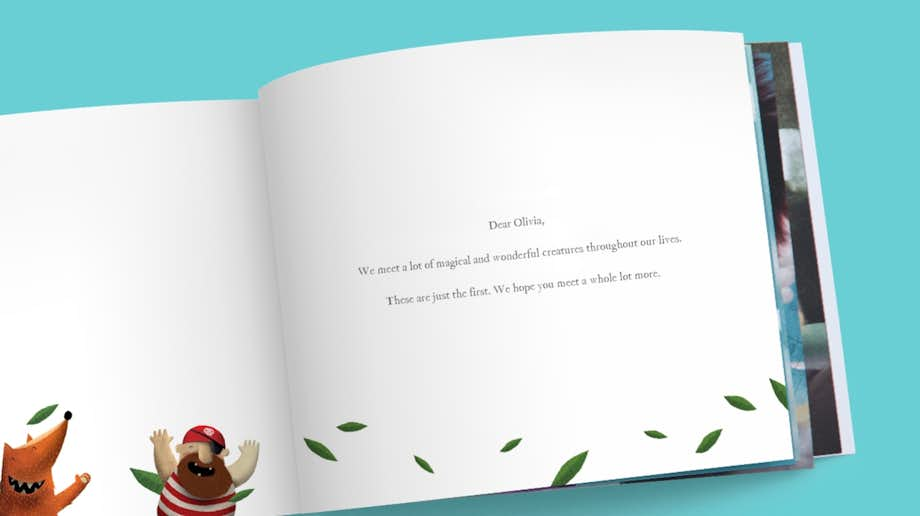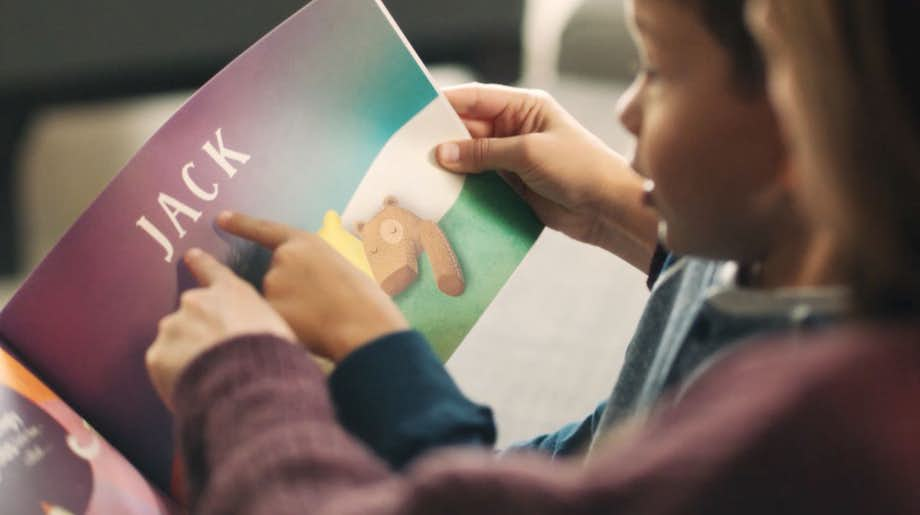 The Little Boy Or Girl Who Lost Their Name
A totally unique, personalised gift based on the letters of a child's name.
Recommended for ages 0-8
Preview all 22 pages before buying
Ships worldwide within 48 hours
"Perfectly unique! AMAZING AND ADORABLE. Stop thinking about buying this, and just buy it. You won't regret it!" - Marie
Read more
Independent reviews on

Create and preview the child's entire book
Choose your adventurer in the book
"Best present I have ever bought! Also had the best service and best experience buying the book!"
Loved by Liz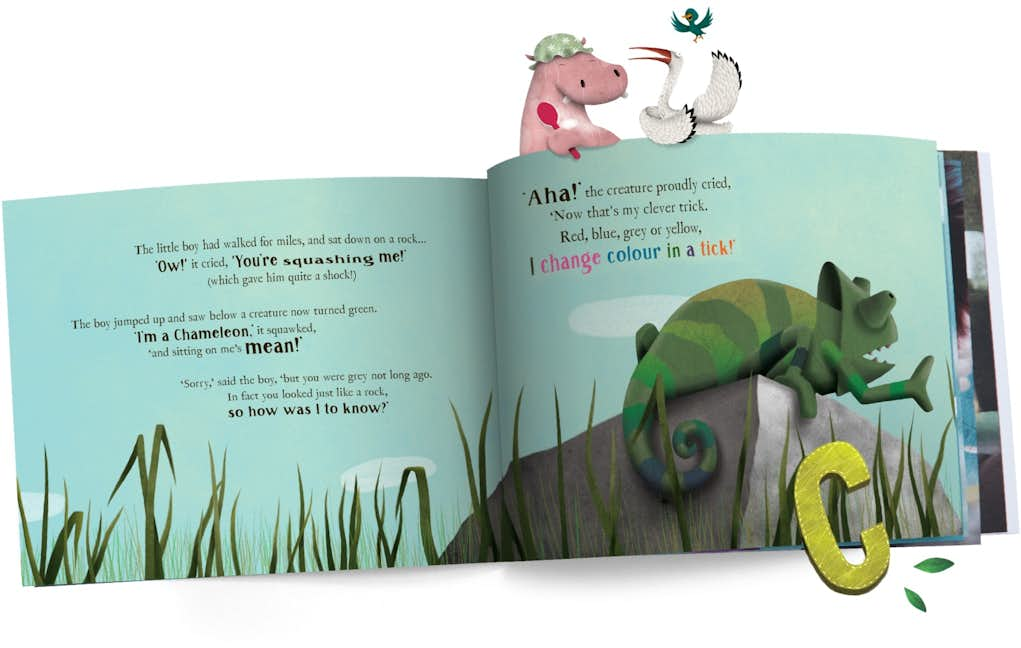 Each name tells a different story
As if by magic, the story changes based on the letters of a child's name. So a kid called Charlie might meet a Chameleon, Hippo, Aardvark, Robot, Lobster, Imp and Elephant. The story will be as unique as their name.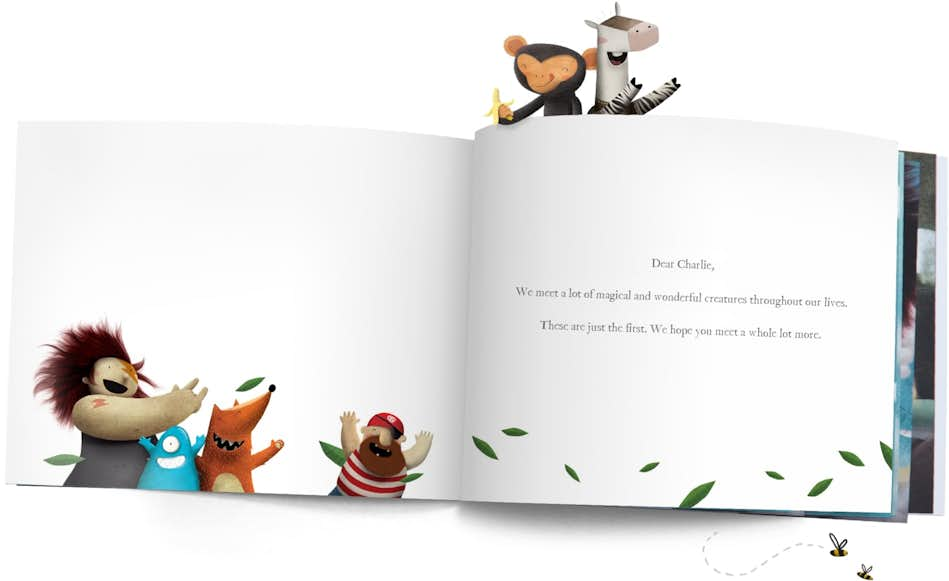 Add a personal message
Mark the moment by adding your own dedication. We'll print it at the beginning of the story for free.

Put them in the story
You can choose from three different adventurers to make sure your book is personalized perfectly to your child.
Give the gift of a stupendous storytime
Our Softcover Classic is perfect for any story time as well as a gift. If you're looking for something that extra bit special, then try our delightful Deluxe Edition, with a wonderful presentation case.
Durable Mohawk paper cover
Our books are printed on thick, high-quality Mohawk paper, which has an elegant eggshell texture and is partly recycled - so it's good for little hands, and the environment!
Designed for sharing
Each book is A4 sized (11.7inches x 8.3inches), making it lovely and large, and easy to hold and ideal for shared reading sessions.
FAQs
What age is this book for?
This magical children's book was written with kids up to 8 years old in mind – but we've found a lot of our customers like to buy it as a newborn gift. The empowering story, fun vocabulary and message of self-discovery make it the perfect story for growing with. Great for reading aloud, reading together, and eventually reading on their own.
What occasion is best to buy it for?
Lost My Name is our most popular children's book ever! We've sold over 4 million worldwide, and our customers tell us it's their go-to personalised gift for just about any occasion. It's a particularly popular gift to celebrate a brand new baby (and their brand new name), as well as a baby shower gift, baptism gift, and a unique first birthday gift.
How can I personalise the book?
• Child's name: the whole story is created using the letters of a child's first name, and each name gets its own unique story!
• Book characters: For each letter of the child's name, you can handpick a fabulous character to pass on a particular moral you'd like your little one to learn.
• Child's adventurer: we've designed three little characters to choose from, for both boy and girl. Select their gender, then choose from a selection of natural hair and skin tone options.
• Your free personalised dedication message: Make the moment even more special by adding your own dedication, or sentiments. We'll print up to 400 characters and 10 lines right at the start of the story, for free.
What does the book teach children?
For young children, it's a marvellous way to boost name recognition and teach them the letters of their name. As kids grow older, they'll resonate more with the morals that each character in the book teaches them – and feel amazingly courageous by the end.
I love this book! Is there a sequel?
Yes! There are two more titles in our bestselling children's book series – each one based on the letters of their name. Teach a child about kindness and empathy in Found My Friends, and boost a child's confidence and self-esteem in Dared To Dream.
More Wonderbly books to make your child feel loved
Get more clever ideas and swashbuckling updates