I'm a Name-O-Saurus
A stomping, romping dinosaur adventure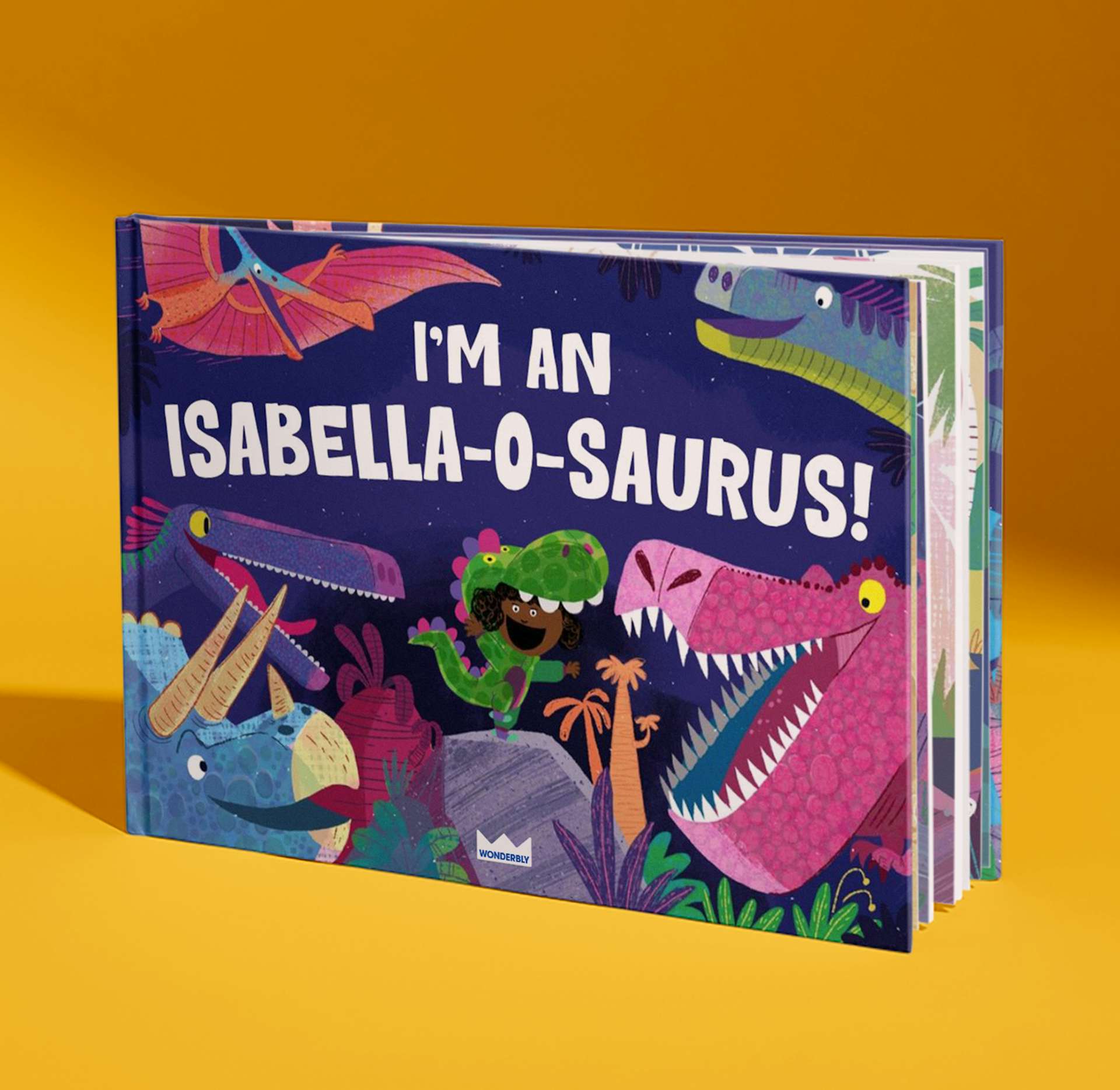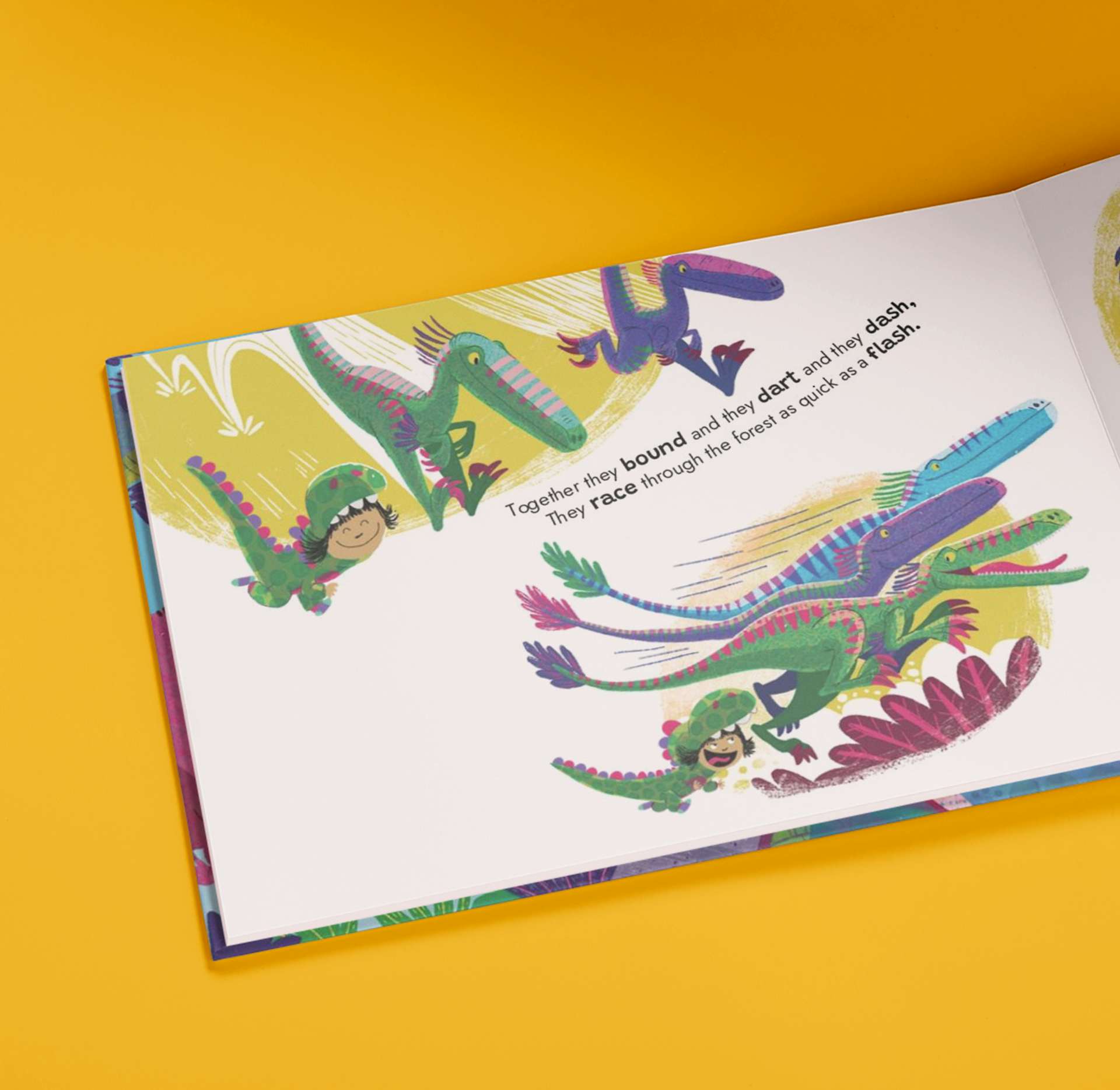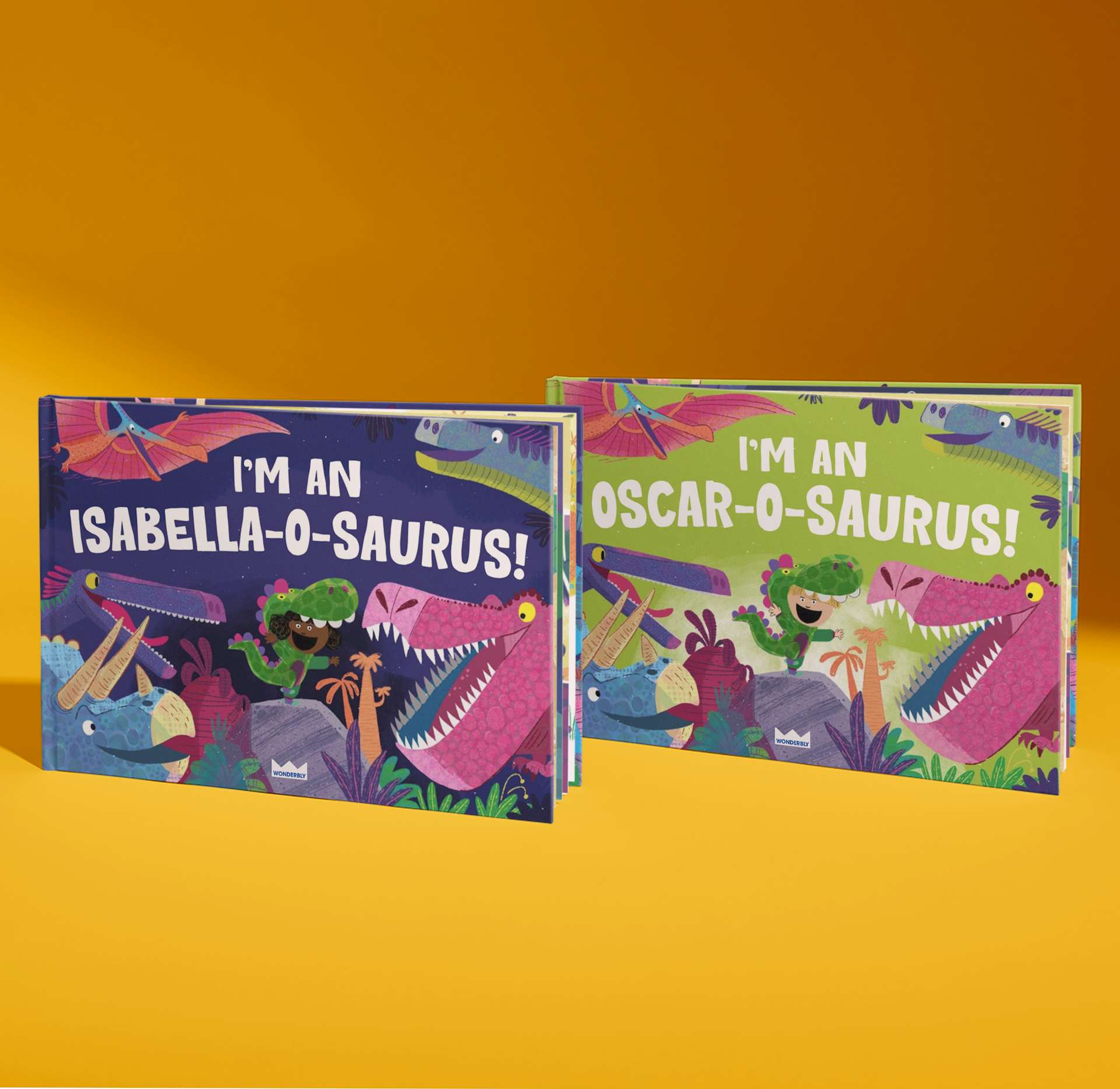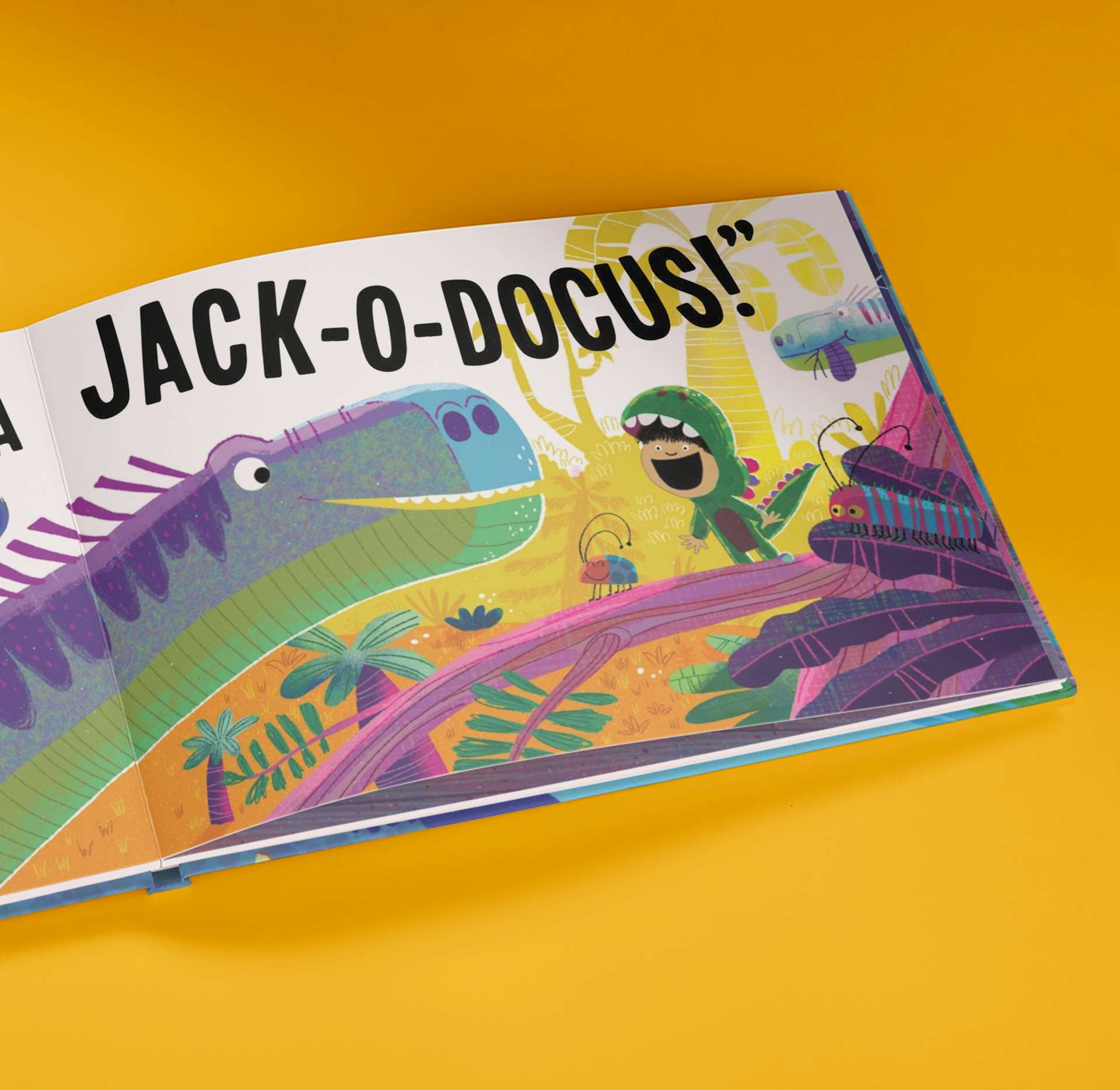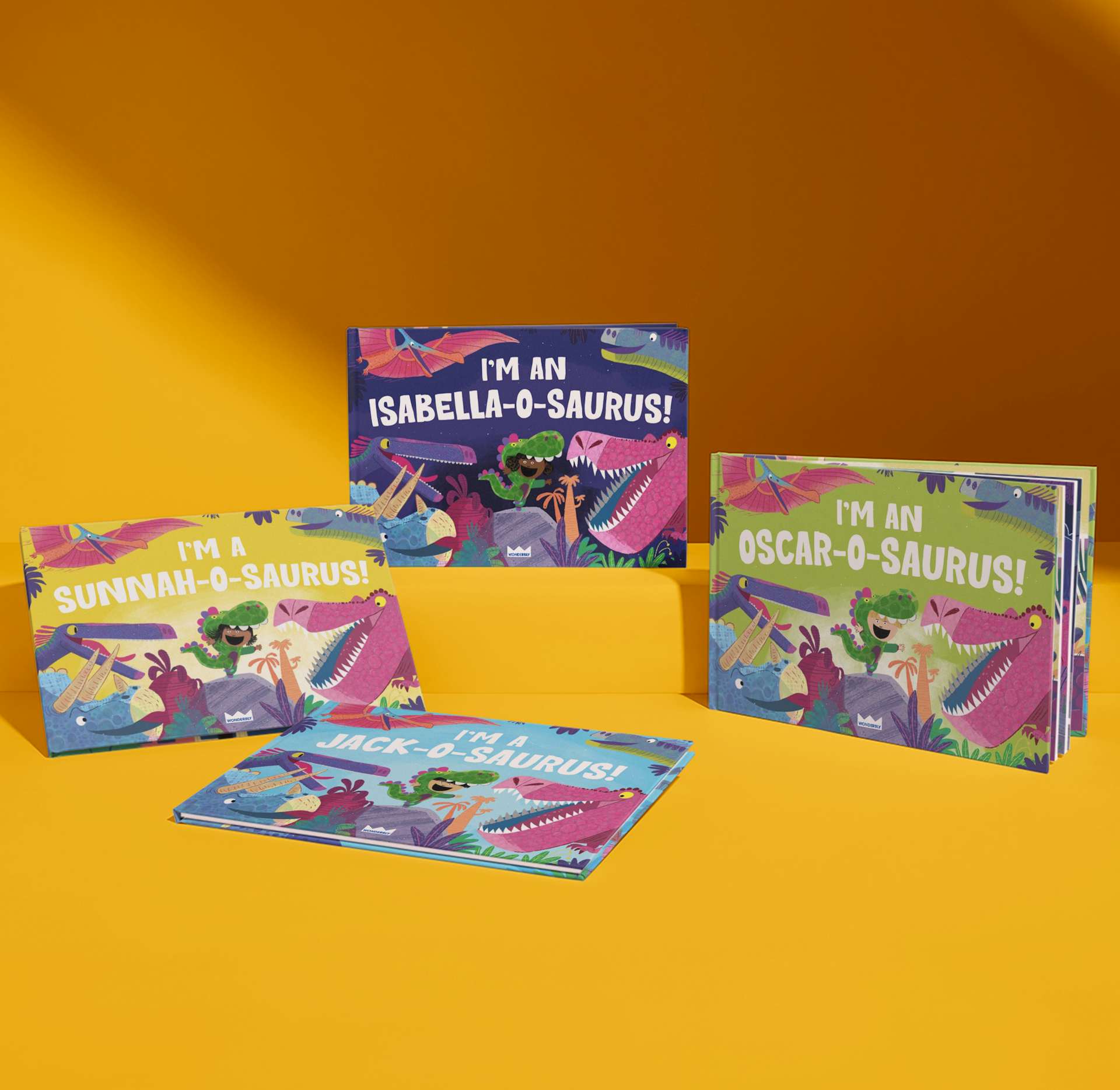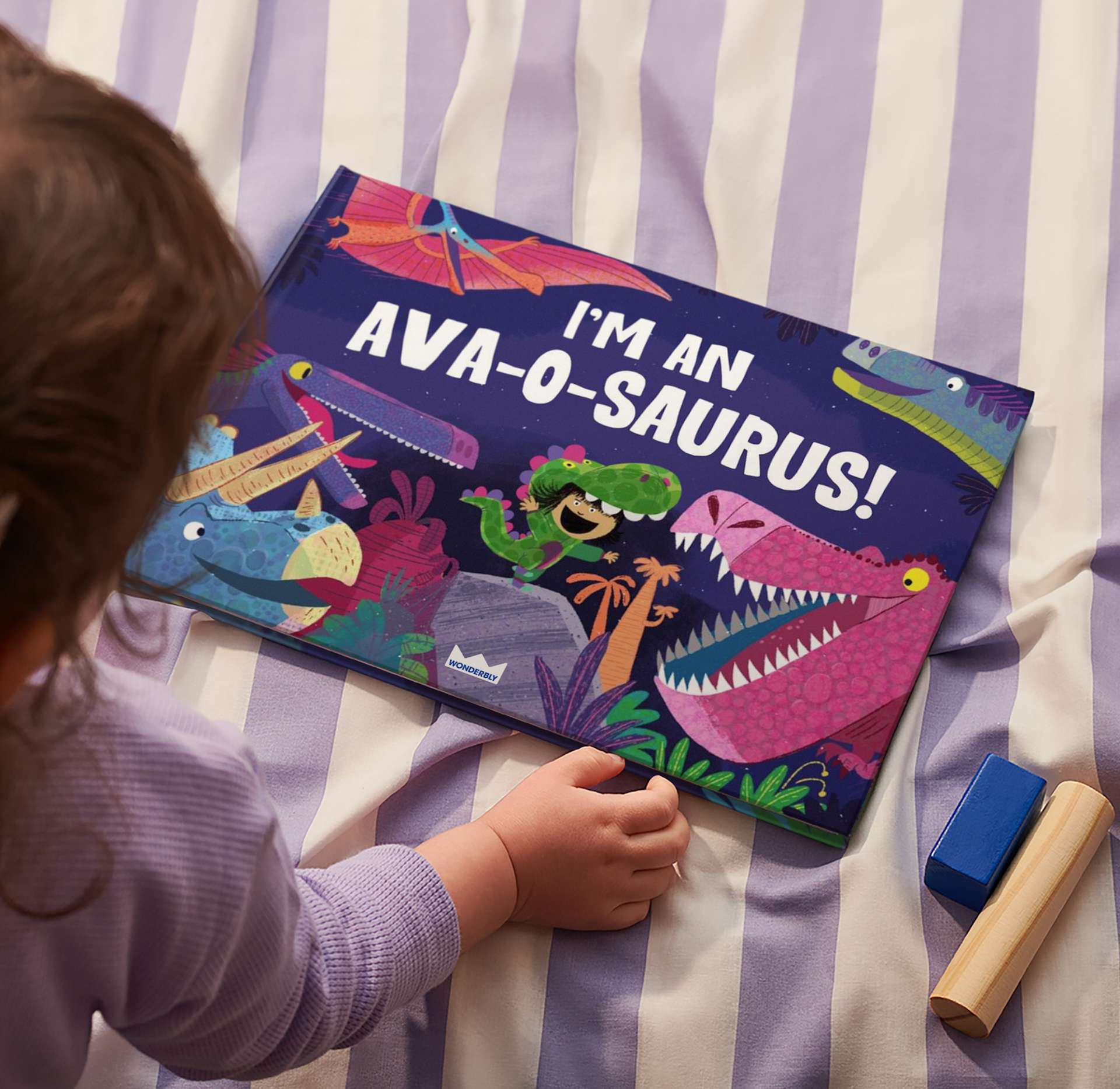 Stomp, romp and roar with the dinosaurs! Take a child on their very own adventure to Dino Land, where they get to be a pterodactyl, a velociraptor, a triceratops, a diplodocus, and a T-Rex. But most of all, they'll learn how fantastic it is to simply be themselves.
Best for ages 2 to 5
Preview all 34 pages before buying
Printed and shipped in 48 hours
Rated 4.9 out of 5
Rated

4.9

out of 5
"Rudy absolutely loves his book! We have to read it every night!" – Cara
Read reviews
The power of personalization
You can personalize your story with the name of the child and choose their character. Not only does it look super-cool (and it does), but it also has heaps of benefits, from boosting reading confidence to increasing self-esteem. We've even done studies about it.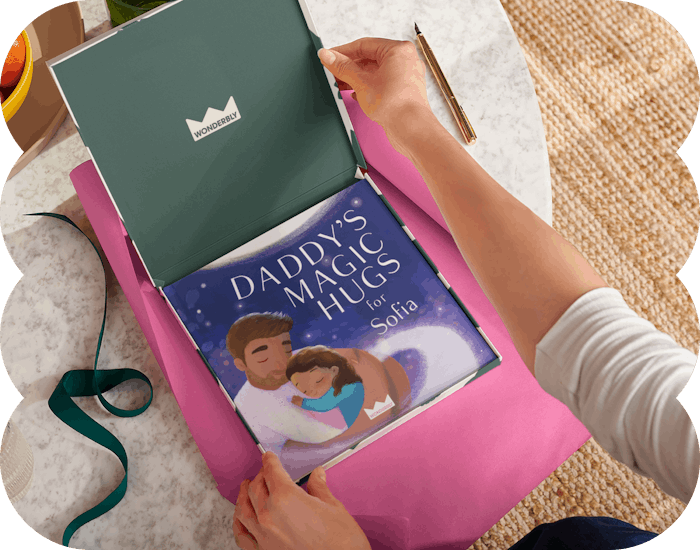 Add some extra magic
All our books come with the option of glorious gift wrap. Choose from a simple sleeve or gift box. Bonus feature: the boxes love a second life as something so imaginative only a child could dream it up. Fantastic Mr Box, anyone?
Reviews
Rated

5

out of 5
Rudy absolutely loves his dinosaur book! He particularly loved that his name became each dinosaur at the beginning of each page and laughed when I read it in a loud voice!
Rosie loved her name being in the story and yelled delightedly every time it came along. She was super excited by the whole thing, bounding around our living room yelling and stomping!
Lily loves her dinosaur book and insists on reading it twice each time. She likes to roar when she's each different dinosaur.
He has asked for it daily since we got it! (Which is no mean feat as he has hundreds of books!) We loved all the dinosaur names, and he laughed at them having his name in.
Edie absolutely loved it. She's asked for it every night, which she only does with her most favourite book. Her voice is sore from roaring so much!
Rory loved the colours and how bright the dinosaurs were drawn. The last page brought him much pleasure because he was excited by the mayhem of all the darting and galloping and roaring.
Personalized Dinosaur Book FAQs
Who would you like to make a book for today?