If You Were A Sandwich
A hilarious book of appreciation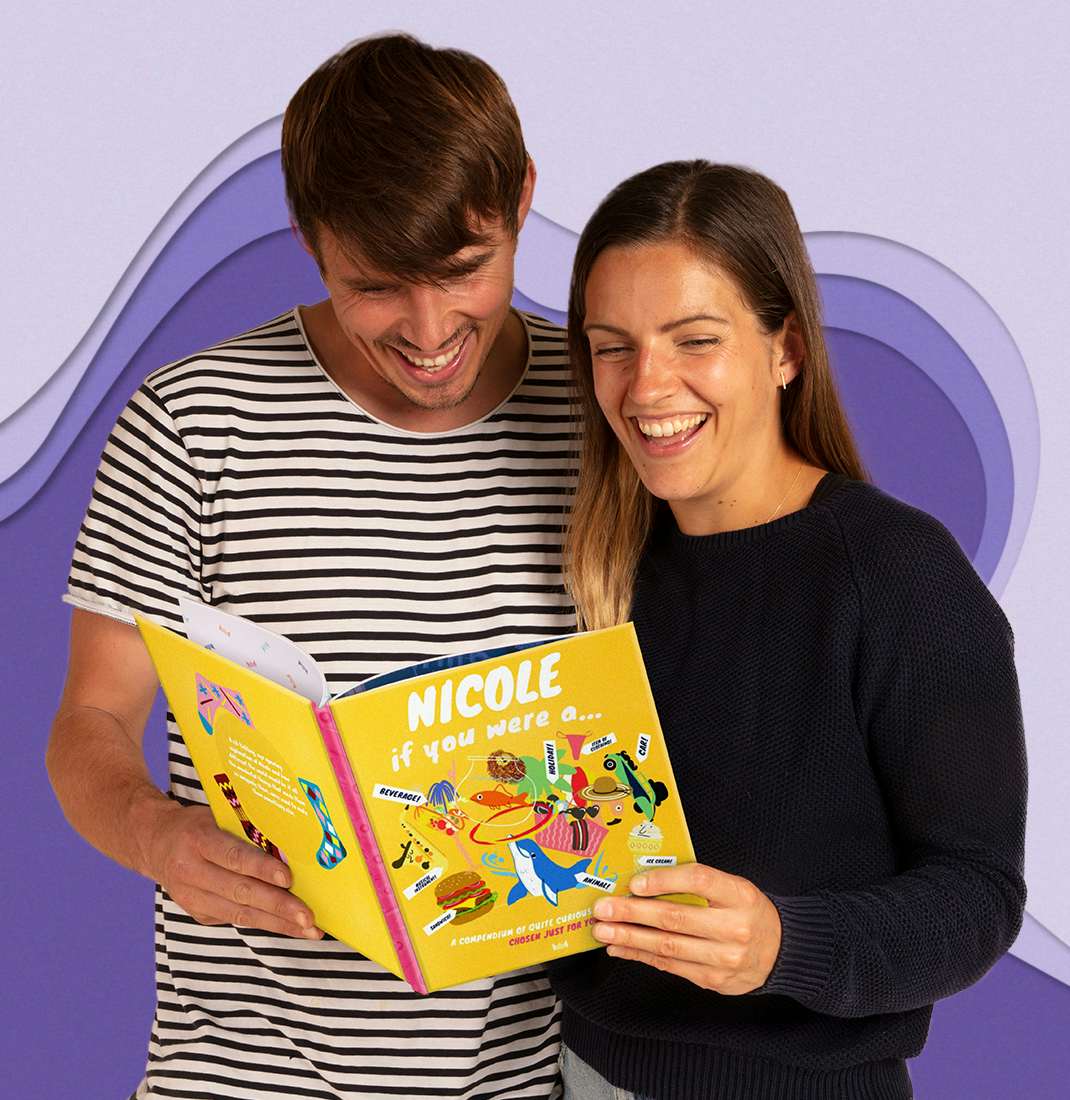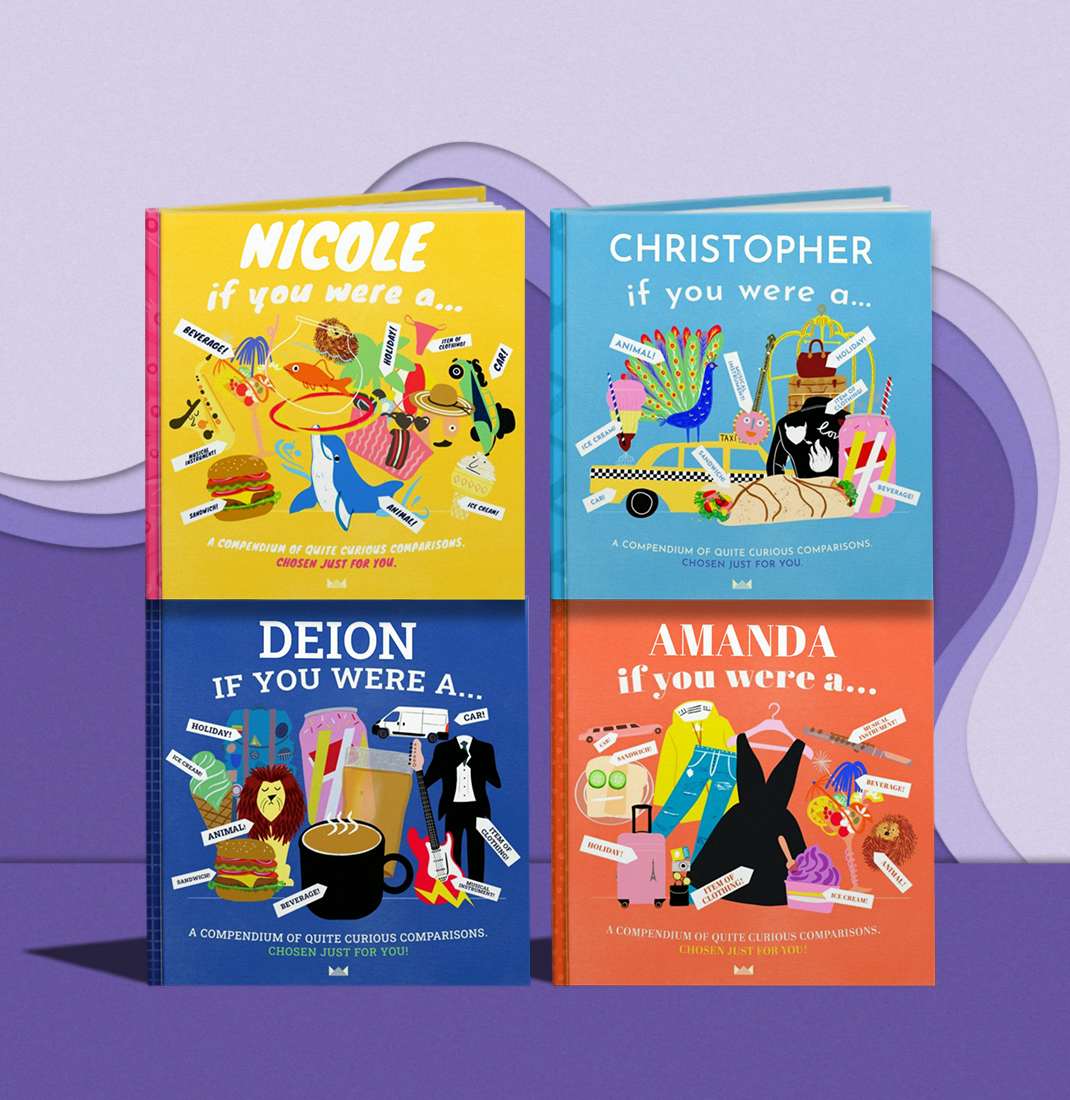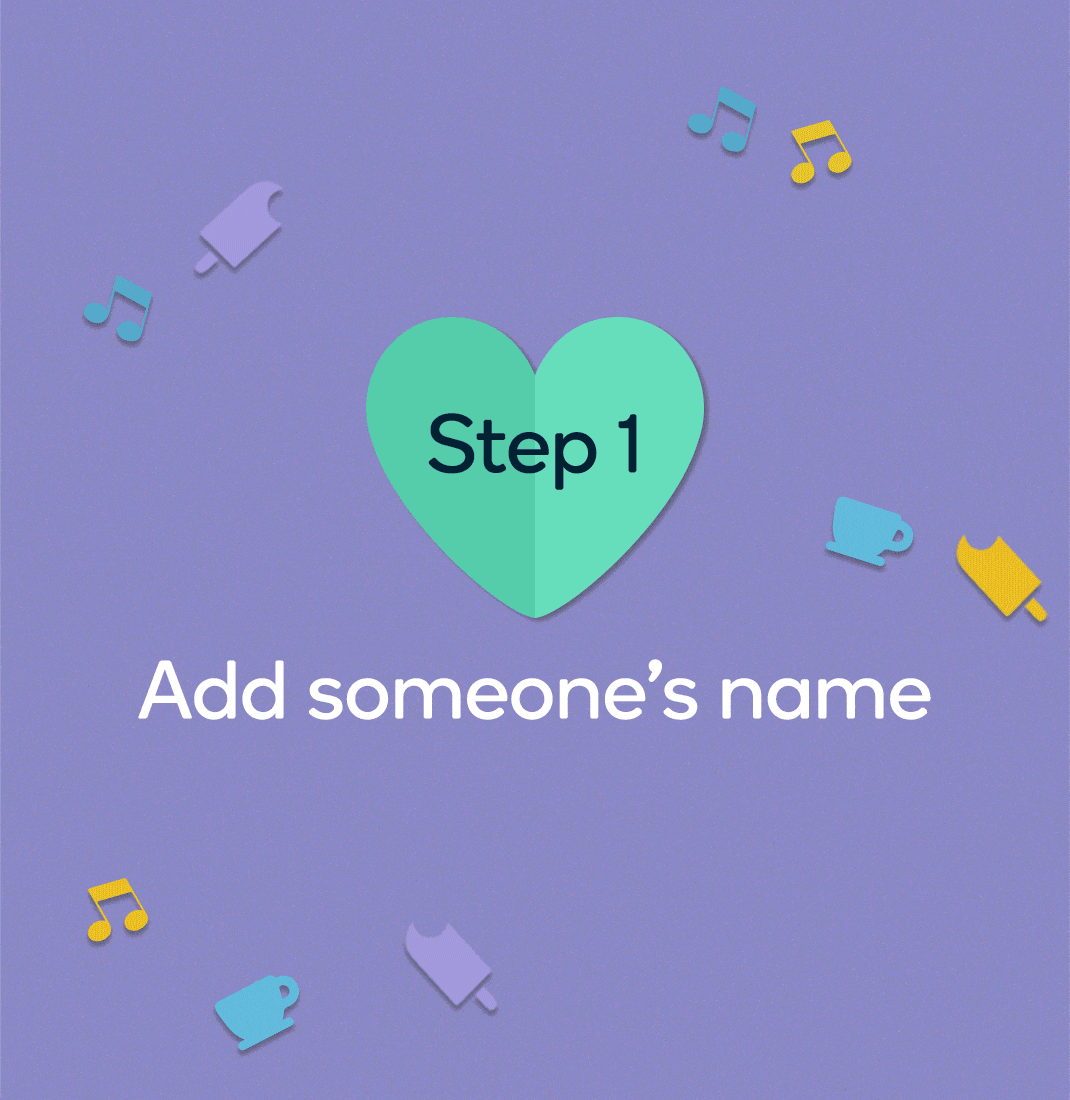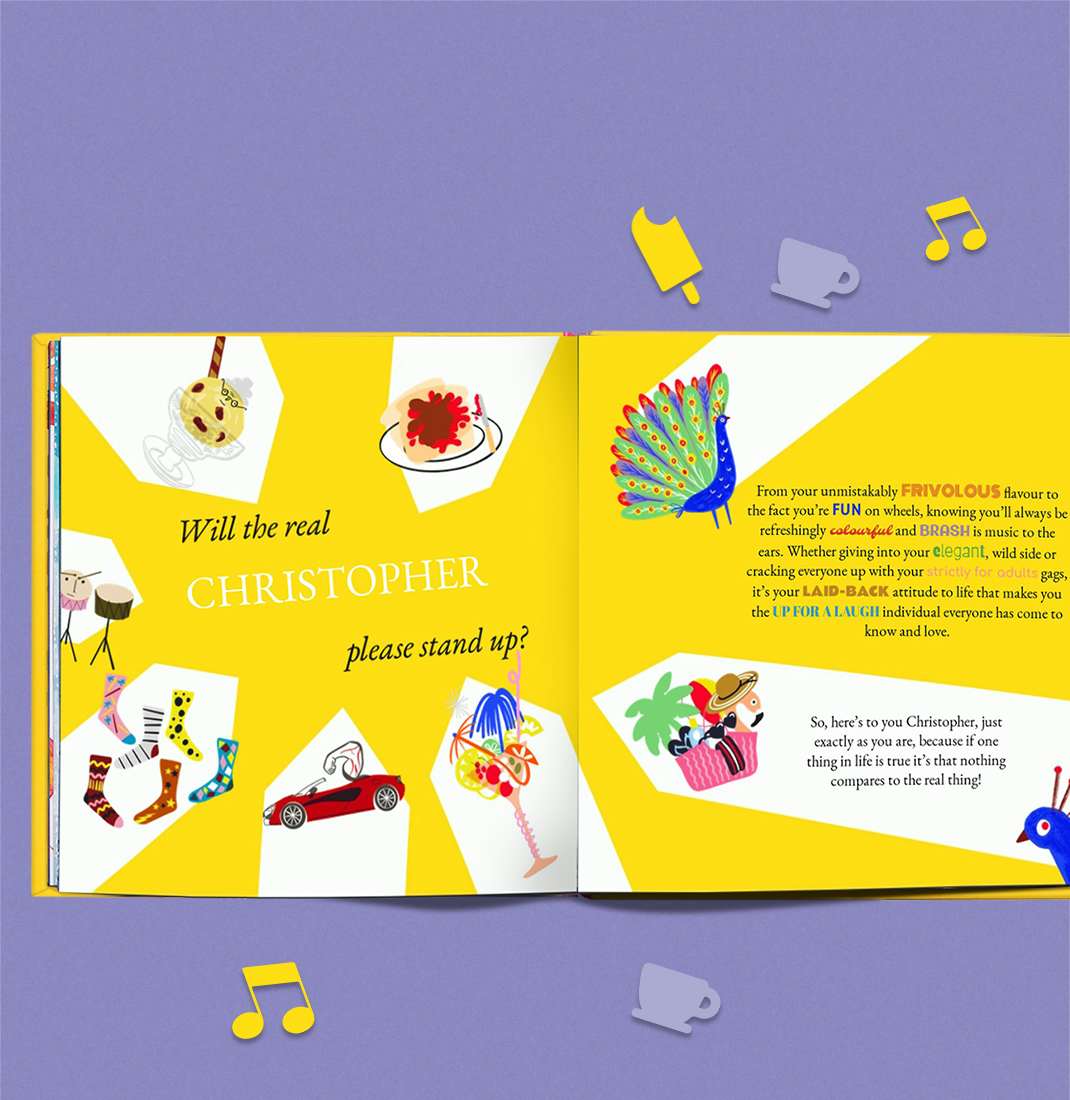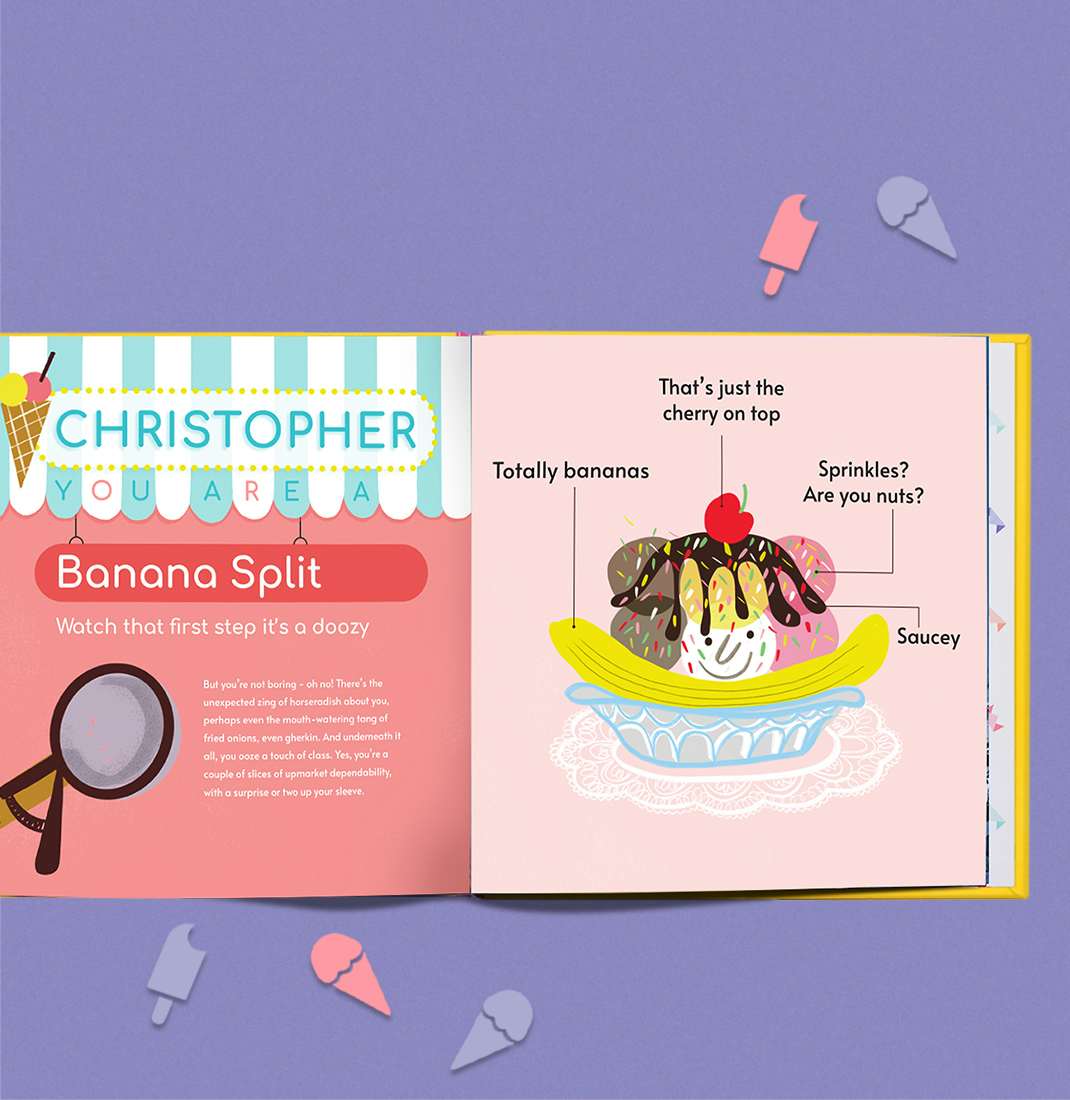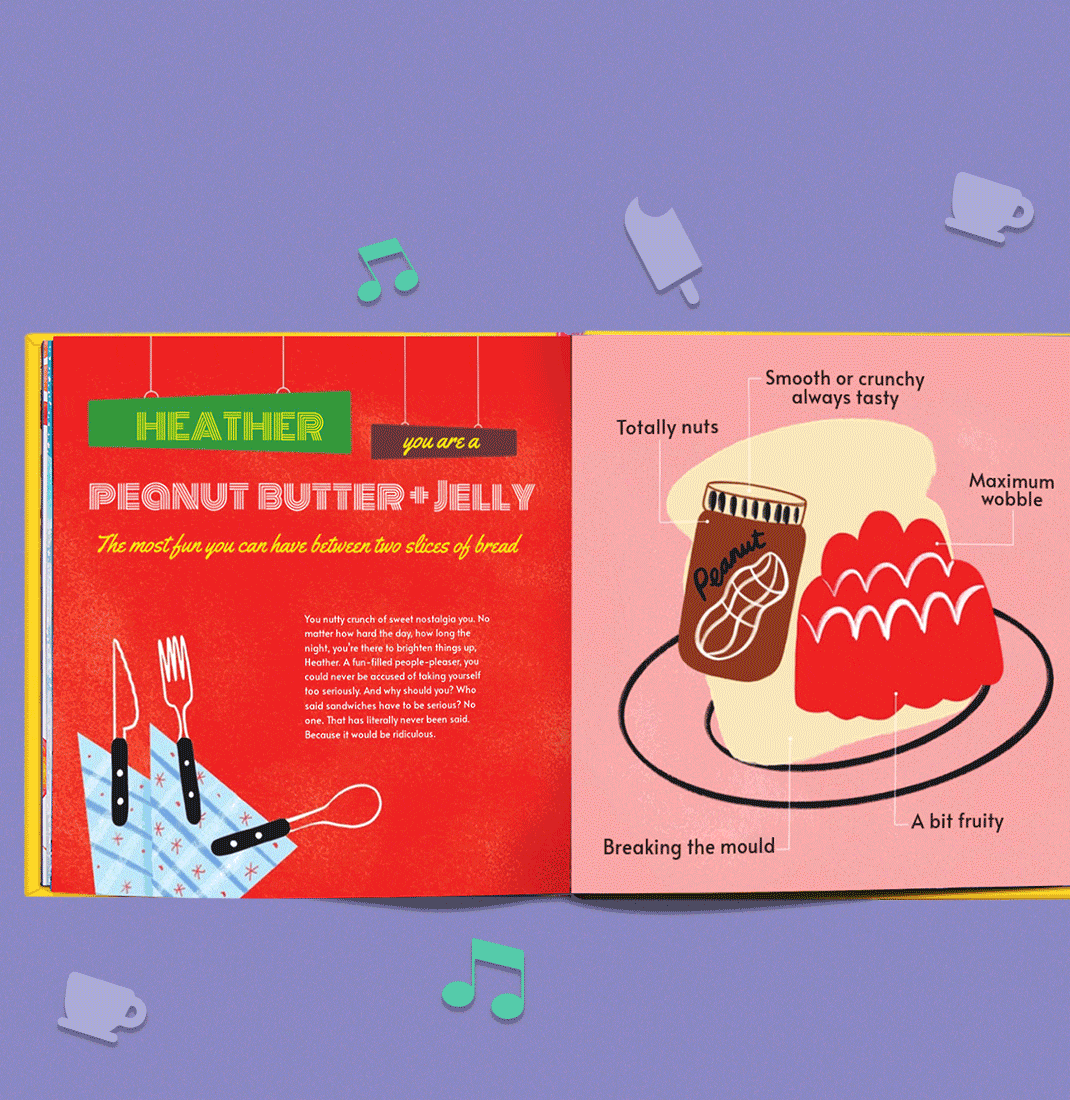 If your favorite person was a sandwich, what would they be? What if they were an animal? Or a vacation, or a drink?! Create a unique personalized book which describes them in eight outrageously funny objects. Perfect for a friend, partner, or loved one you know VERY well.
Book for grown-ups!
Preview all 38 pages before buying
Printed and shipped in 48 hours
Rated 4.7 out of 5
Rated

4.7

out of 5
"Fun to make, and hilarious to read with my boyfriend!" – Charlie
Read reviews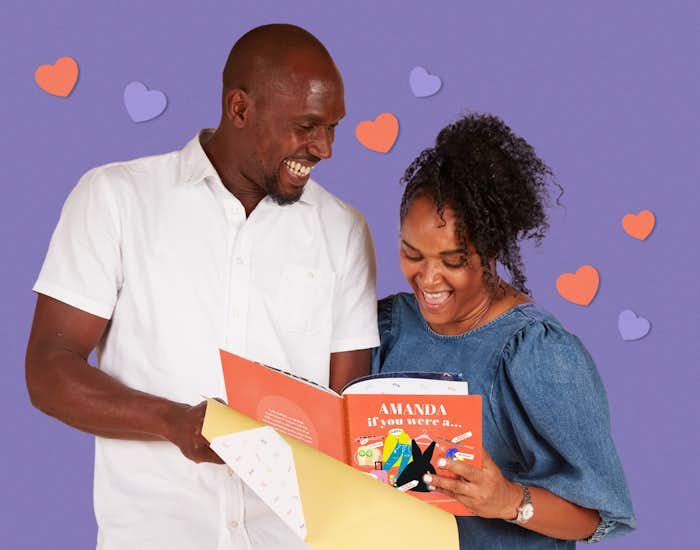 A gift as unmistakably unique as they are
At Wonderbly, we believe everyone deserves to feel extraordinary. Our personalized books are designed to produce wide-eyed gasps of amazement, and are pleasingly easy to make. Just the thing to make someone's special day even more stupendous.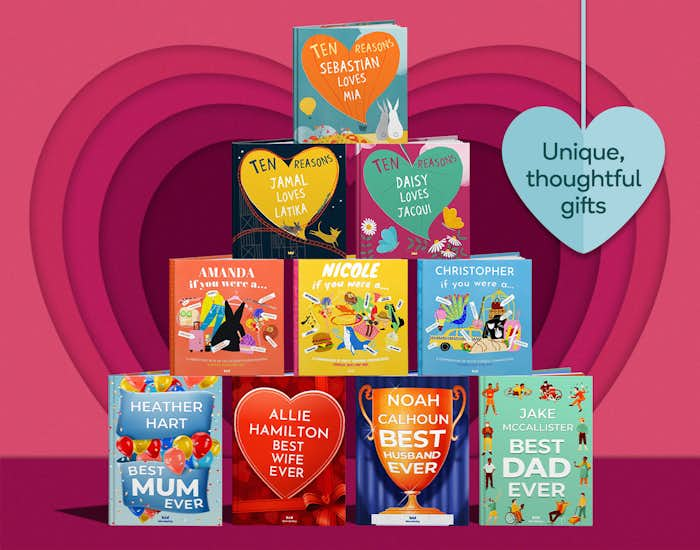 Looking for something a bit different?
From hilarious, to heartfelt, to holy-moly-that's-good, we've got custom-made books to suit all sorts of people, tastes and occasions. Leaf through our entire range of personalized books for adults.
Reviews
Rated

5

out of 5
A wonderfully unique gift. Very different from what's already out there.
An amazing gift! A crowd-pleaser that and gets people talking and laughing, and something my girlfriend will hang onto for years to come.
Extremely easy and quick to make! I loved that you could see descriptions of each item and that you could easily save and preview your book at any point. The graphics for the different choices were fantastic as well!
Such a fun and creative way to make a personalized gift! I loved seeing her face as she read each page.
It was fun to make and hilarious to read with my boyfriend!
If You Were A Sandwich FAQs
Who would you like to make a book for today?