The Little Boy Or Girl Who Lost Their Name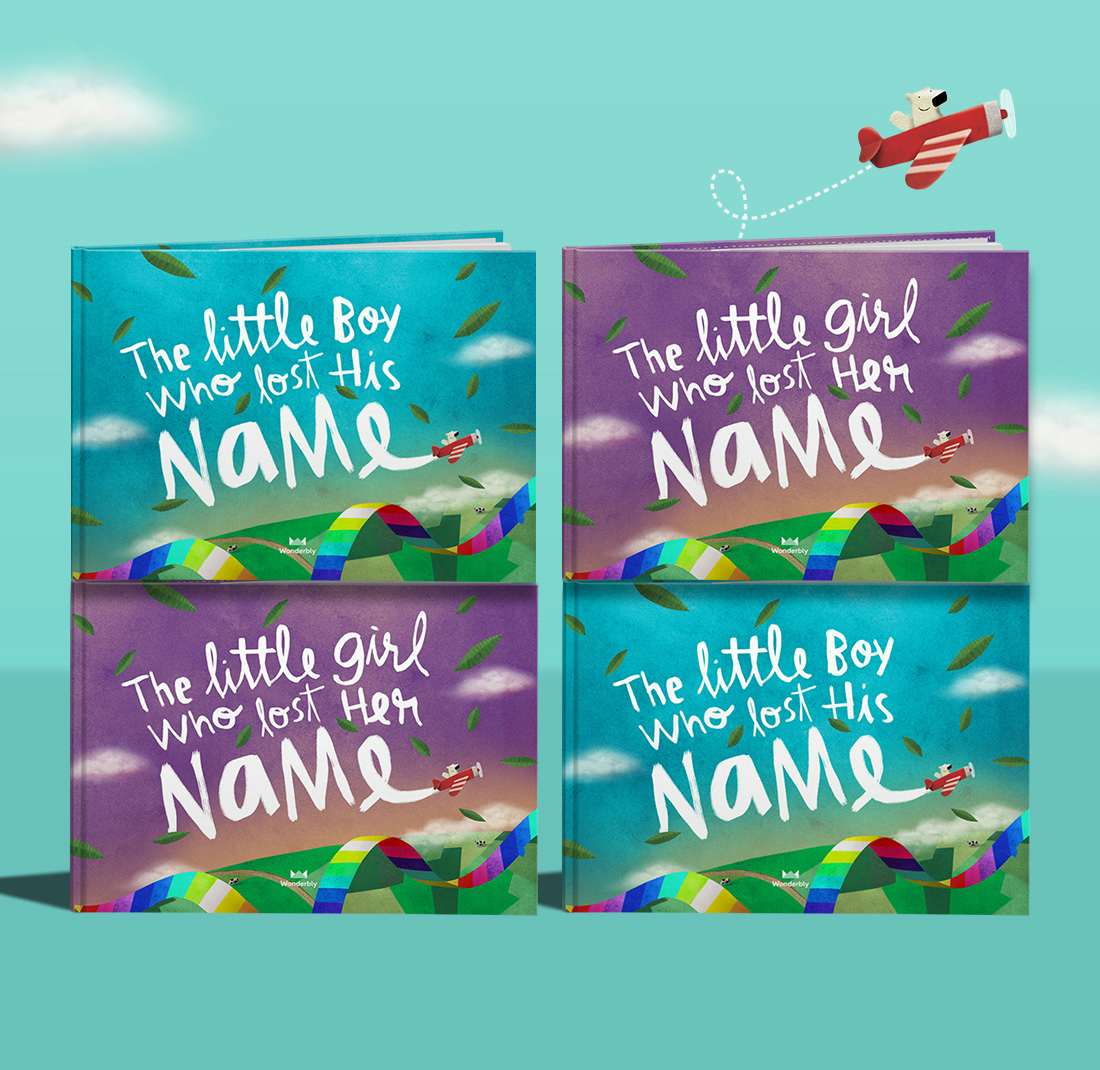 A totally unique, personalised gift based on the letters of a child's name.
Recommended for ages 0-8
Preview all 22 pages before buying
Ships worldwide within 48 hours
'Perfectly unique! AMAZING AND ADORABLE. Stop thinking about buying this, and just buy it. You won't regret it!' - Marie
Read reviews
Create and preview the child's entire book
Choose your adventurer in the book
"Personalisation aside, the book is magical. The story line is so unique and the illustrations are gorgeous. I've lost count of how many families I have gifted it to, and I know I will be forever thankful to the special friend who gave us this book."
Loved by Eliana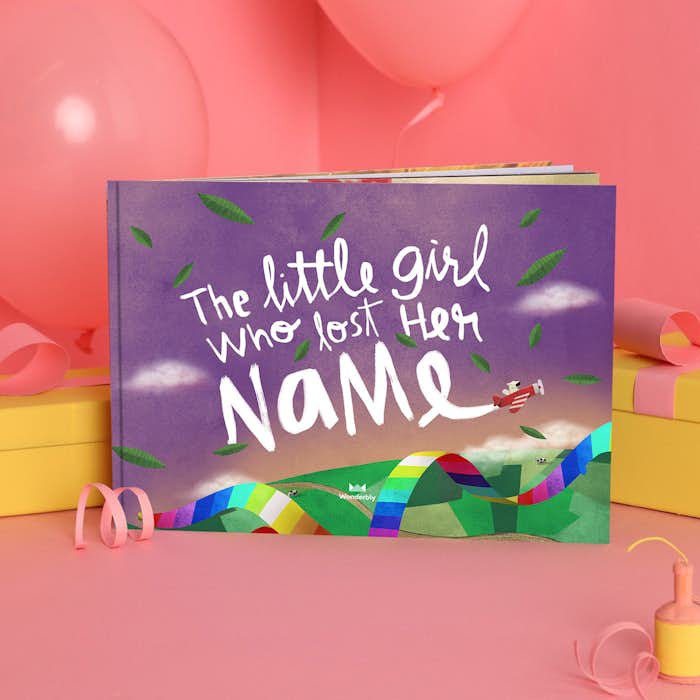 A beautiful keepsake book for many, many magical bedtimes
Grown-ups tell us this is their go-to children's gift for any age and any occasion, from newborns to birthdays to big milestones. Perfect for reading aloud, reading together, and eventually reading all on their own!
Reviews
I ABSOLUTELY LOVE LOVE LOVE
I ABSOLUTELY LOVE LOVE LOVE YOUR BOOKS!!!!!!! I think I first saw them on Groupon and ordered Lost My Name for my then 5 y/o daughter and the one about finding our way home for my then 4 y/o son. They love that the characters are themselves. And it makes me so happy to see them light up when they read their stories. Thank you so much for these WONDERFUL creations. You all are GENIUSES!!!!!! I cannot thank you enough. And I look forward to purchasing more books.
A GREAT PRODUCT AND A GREAT COMPANY!
This is the best book I've ever purchased! Nothing compares and my son will treasure it for a lifetime. The customer service is also exceptional. Thanks and will be coming back for more.
Love these books!
I was given a Lost My Name book as a baby shower gift and immediately fell in love. Since getting my son's book less than a year ago, I've given several to friends and family for baby shower gifts and birthday gifts. Boy or girl, newborn to toddler, all of the parents and young children love their book! I've also referred the book to multiple friends, and received the ""The Amazing Alphabet"" as a free thank you, which is absolutely adorable!
These books will continue to be my go-to children's gift until I run out of kids to give one too, and by then all my friends' children should be old enough for me to start giving them the "The Incredible Intergalactic Journey Home" book, haha!
The BEST customer service I EVER received bar none!!!!
Unfortunately my order got caught up in the mail somewhere and never reached my niece. Wonderbly responded to my e-mail within an hour and could not have been nicer and more understanding about the situation. We went through the details and my new book is being printed as I type.
I really wish more companies where this good with their customer service and I will definitely be recommending this company to all my family and friends!!!
Fantastic
My 6 year old daughter is autistic so has problems with her understanding of language. I bought her the book 'The Little Girl Who Lost Her Name' for Christmas, she was so enthralled she stopped opening her presents and sat with her book for about half an hour - a huge achievement for her.
She understood the story which is beautifully written and loved explaining the pictures to me which she found to be fantastically drawn and full of interesting images to engage with . I have since recommended this book to mothers at my daughters school.
We still read her book often. I cannot thank you enough for her book, words are not enough to express the joy I have sharing part of her world with her and seeing the sparkle in her eyes as she reads to me.
AMAZING BOOK
Book arrived so quickly very impressed. I was like a child reading the book which was purchased for my granddaughters forthcoming birthday (and I am 64!!!!!). Such a lovely idea and I cannot wait to see her little face when she recognises the letters to her name. Can recommend this company for quality of book with fast despatch.
A brilliant idea. Keep up the good work. x x x
More Wonderbly books to make your child feel loved
Get more clever ideas and swashbuckling updates