Where Are You?
A personalized search-and-find!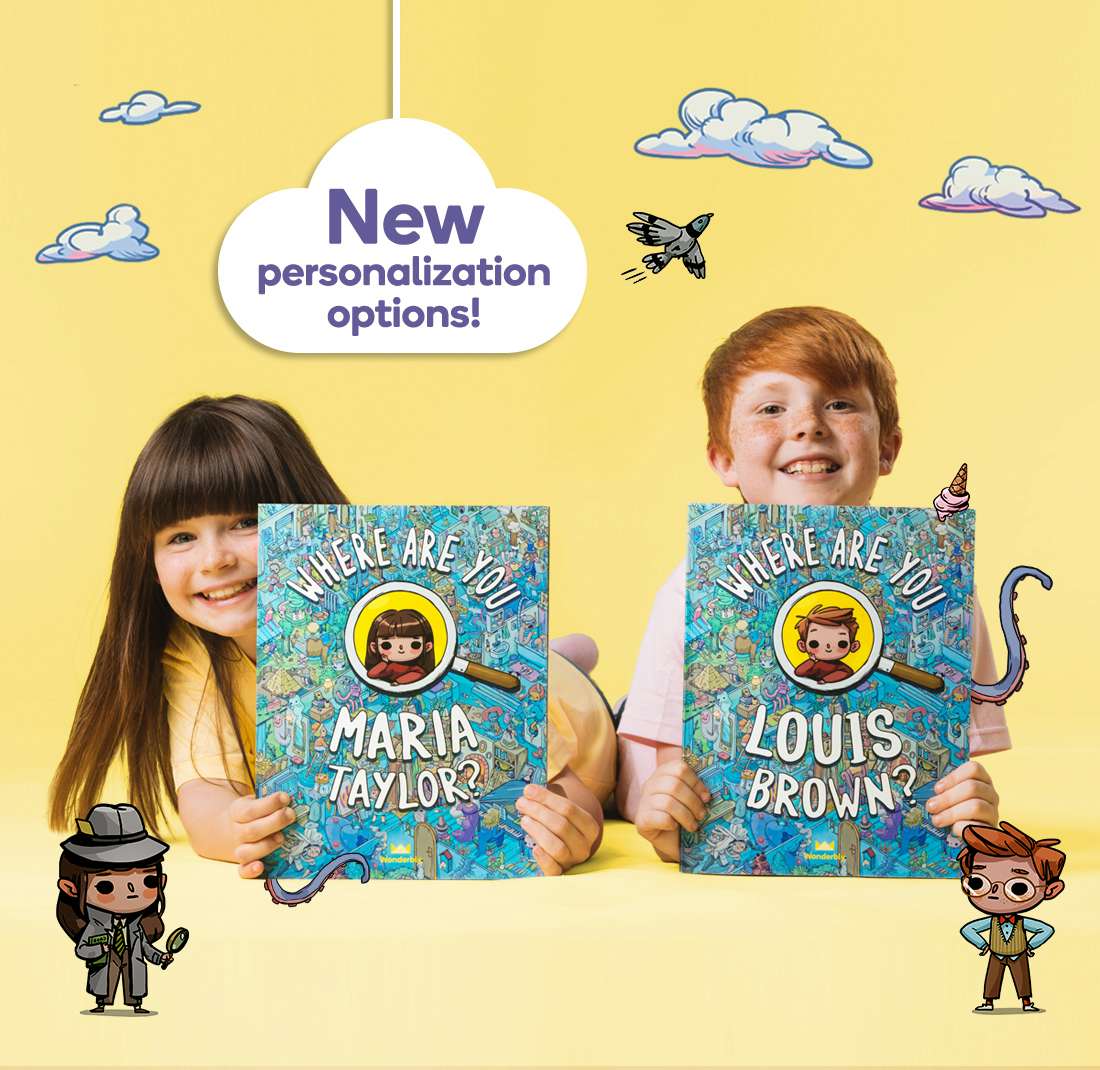 A personalized search-and-find extravaganza, where you're looking for… yourself! The first in the Where Are You collection, children will love exploring 6 alternative universes, spotting different versions of themselves – along with oodles of other fun challenges.
Recommended for ages 4 to 10
Preview all 36 pages before buying
Ships worldwide within 48 hours
Now available in Spanish, French, Italian and Japanese
"A wonderful experience for my daughter. I'm so happy to see her so immensely happy and delighting in all the options for her future. Truly the best gift I've ever given her!" - Kat
Read reviews
"I love how your books positively support children and your imaginative stories and drawings are so much fun!"
Loved by Ross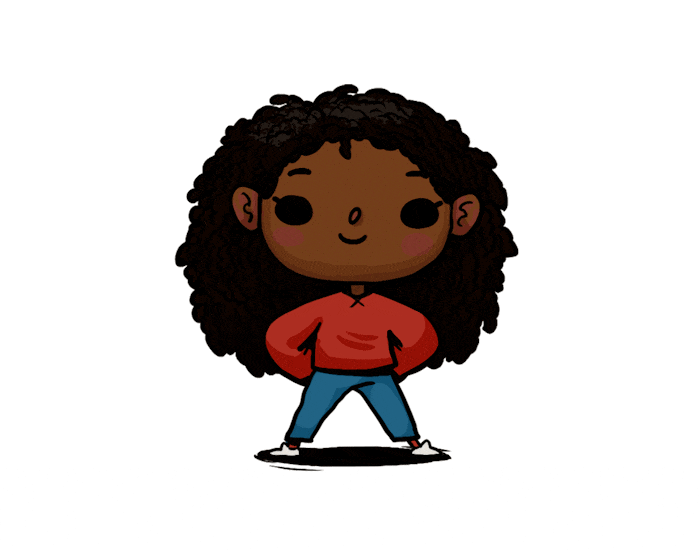 Choose from over 750 different adventurers
From braids to curls, and dark skin to light, bring your little character to life by choosing from a range of natural skin tones and hairstyles. Every character is hand-drawn by bestselling illustrator Marija Tiurina.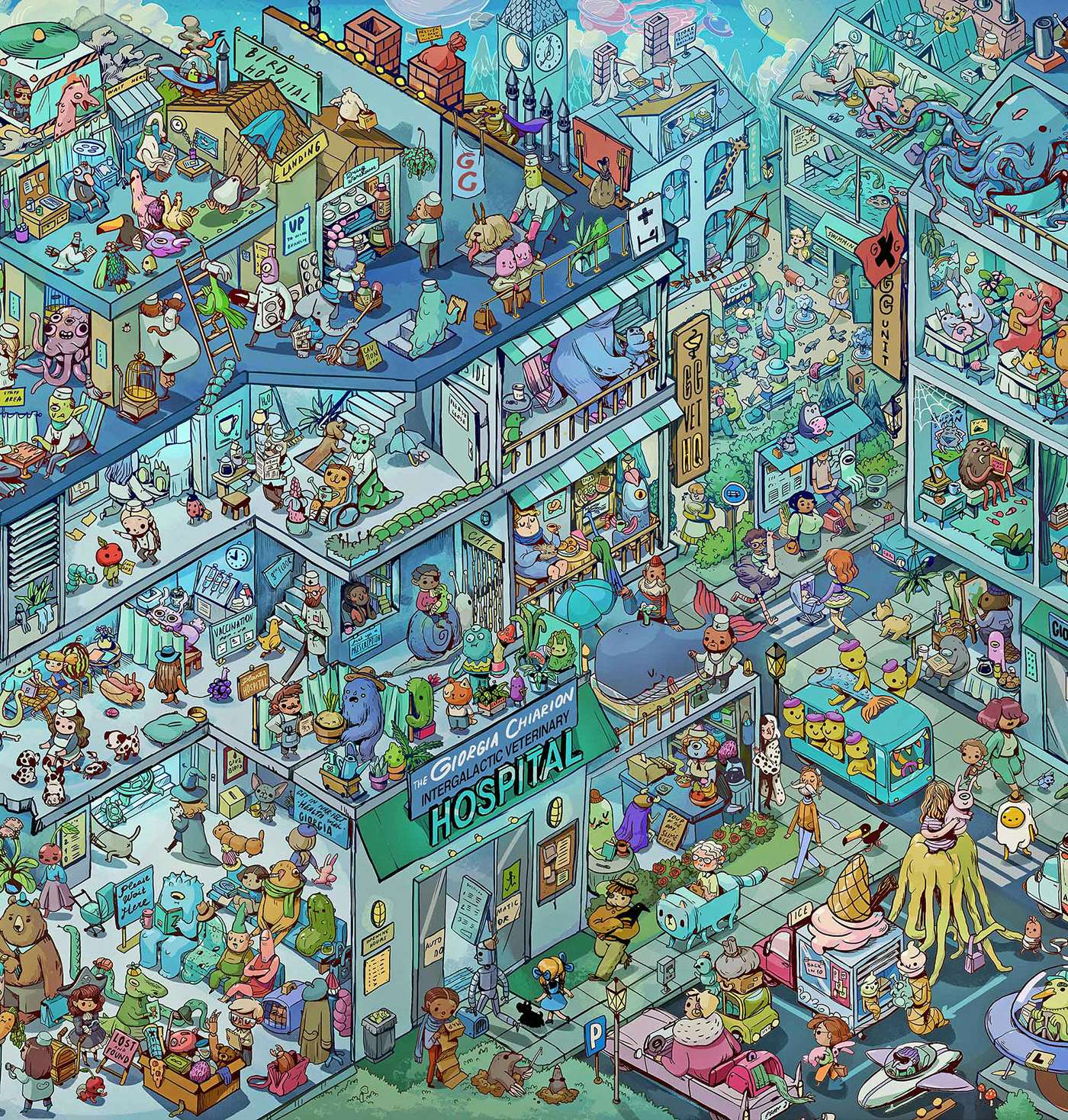 Deliciously detailed search-and-find
With so much to see, kids will get lost in the illustrations for hours. Try it yourself, above – can you find the walking egg, pigeon doctor and laid-back walrus?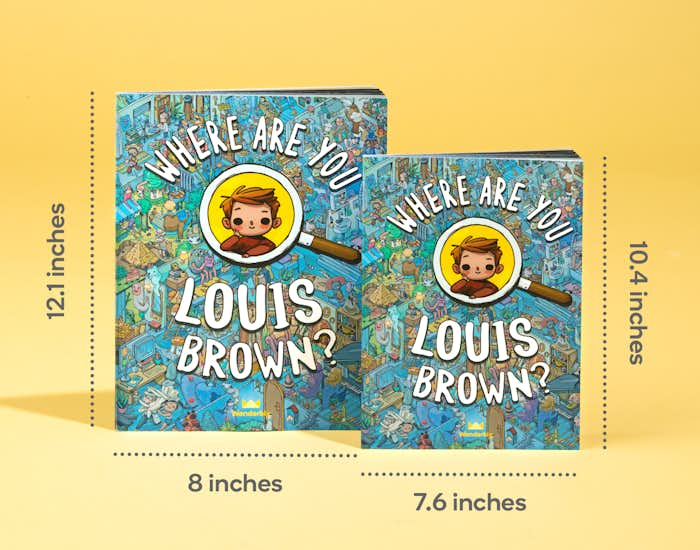 With personalized covers – in two sizes!
It's our first book with personalized covers, featuring the child's name! Choose our jumbo edition, for spectacular, spread-out-and-share fun, or our handy journal size.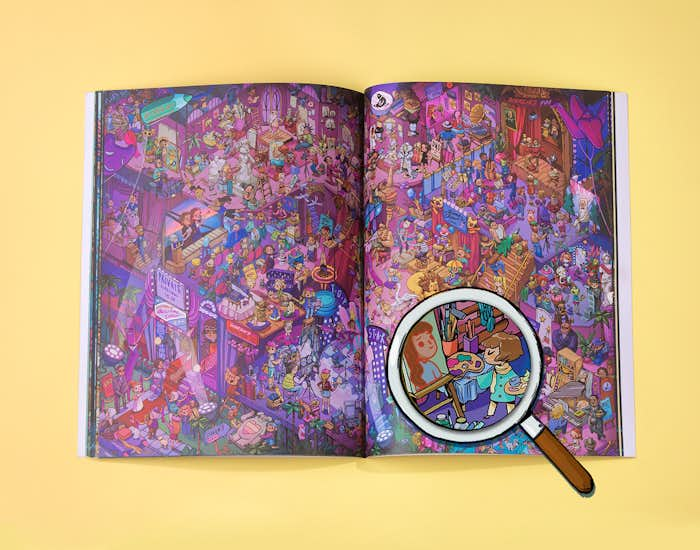 Search-and-find across 6 incredible universes
Full of fabulous detail, vibrant colour and curious characters, and packed with visual jokes galore, kids will come back again and again.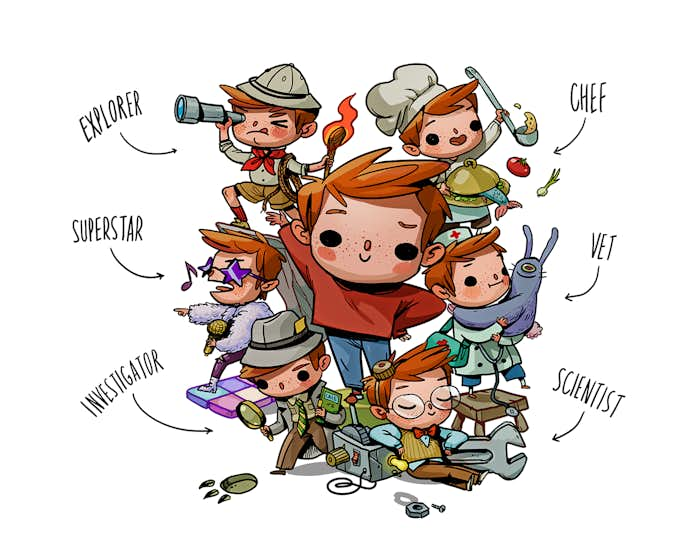 Every child has endless potential
By finding different versions of themselves in alternative universes, kids learn they can be anything – from intergalactic vets, to cosmic superstars!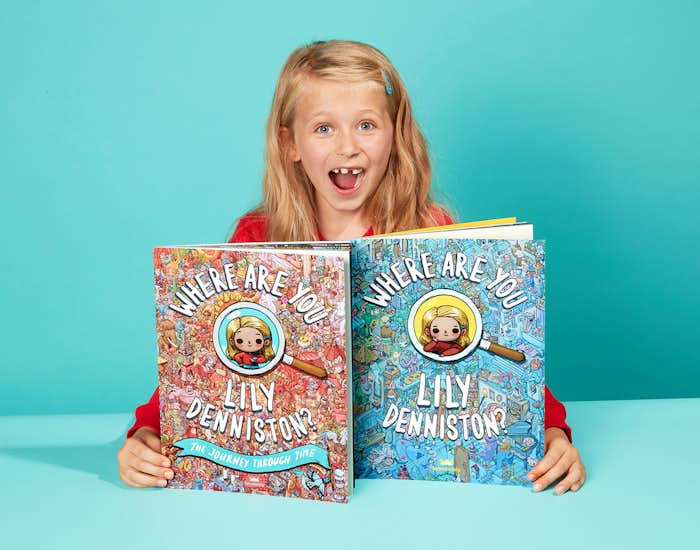 Collect both books in the series
So much fun, we had to make two! Discover the personalized search-and-find phenomenon loved by over a quarter of a million kids worldwide.
FAQs
What's a personalized search-and-find book?
It's similar to an I Spy book – but in this one, you're looking for yourself! And unlike other search-and-find books, this story takes a child on an epic, universe-hopping adventure. As well as finding different versions of themselves in alternative universes, they'll get to solve oodles of fun puzzles along the way. These books are sometimes also called look-and-find.
What age is the book for?
This book teaches kids they have the potential to be anything they like when they grow up. As kids leap from one universe to the next in the story, they become a master chef, an intergalactic vet, an archaeologist, a pop star, a paranormal investigator, and a scientist.
How can I personalize the book?
• Child's first and last name: their name appears throughout the book, and they even get six new personalized names for each universe they visit.
• Child's adventurer: we've designed six characters to choose from, for both boy and girl. Select their gender, then choose from a selection of natural hair and skin tone options.
• Your free personalized dedication message: Make the moment even more special by adding your own dedication, or sentiments. We'll print up to 400 characters and 10 lines right at the start of the story, for free.
What occasion is the book best for?
This book makes the perfect unique gift for children's birthdays. With hours of spotting fun, it's also ideal for long car journeys or screen-free quiet time at home. And if you're looking for a plastic-free alternative Christmas gift, look no further!
I love this book! Is there a sequel?
Yes! Where Are You? The Journey Through Time is the second book in the series, which takes kids on a search-and-find adventure through history.
Perfectly partnered with Book 2 of the Collection
Hide-and-seek in history
Where Are You? The Journey Through Time
An evil time-traveling pigeon is trying to take over the world... and only YOUR child can stop him! Send them on a journey to five different time periods to complete their mission – and make history.
Age 4-10

Secretly teaches kids about history

Personalized cover, character and story details
Not quite what you're looking for? Browse more Wonderbly books
Get more clever ideas and swashbuckling updates