Your Treasury of Fairy Tales
Their own fairy tale collection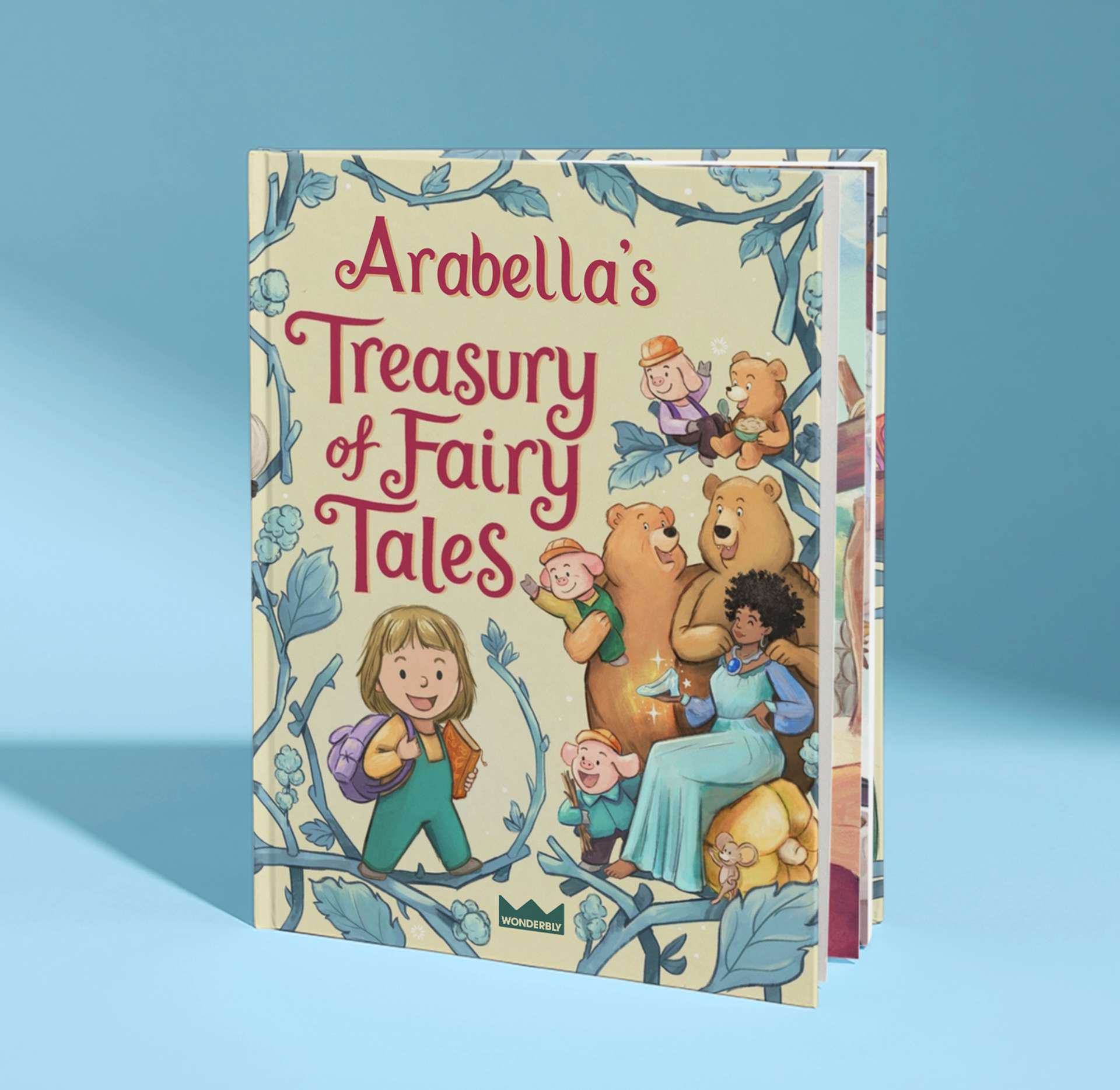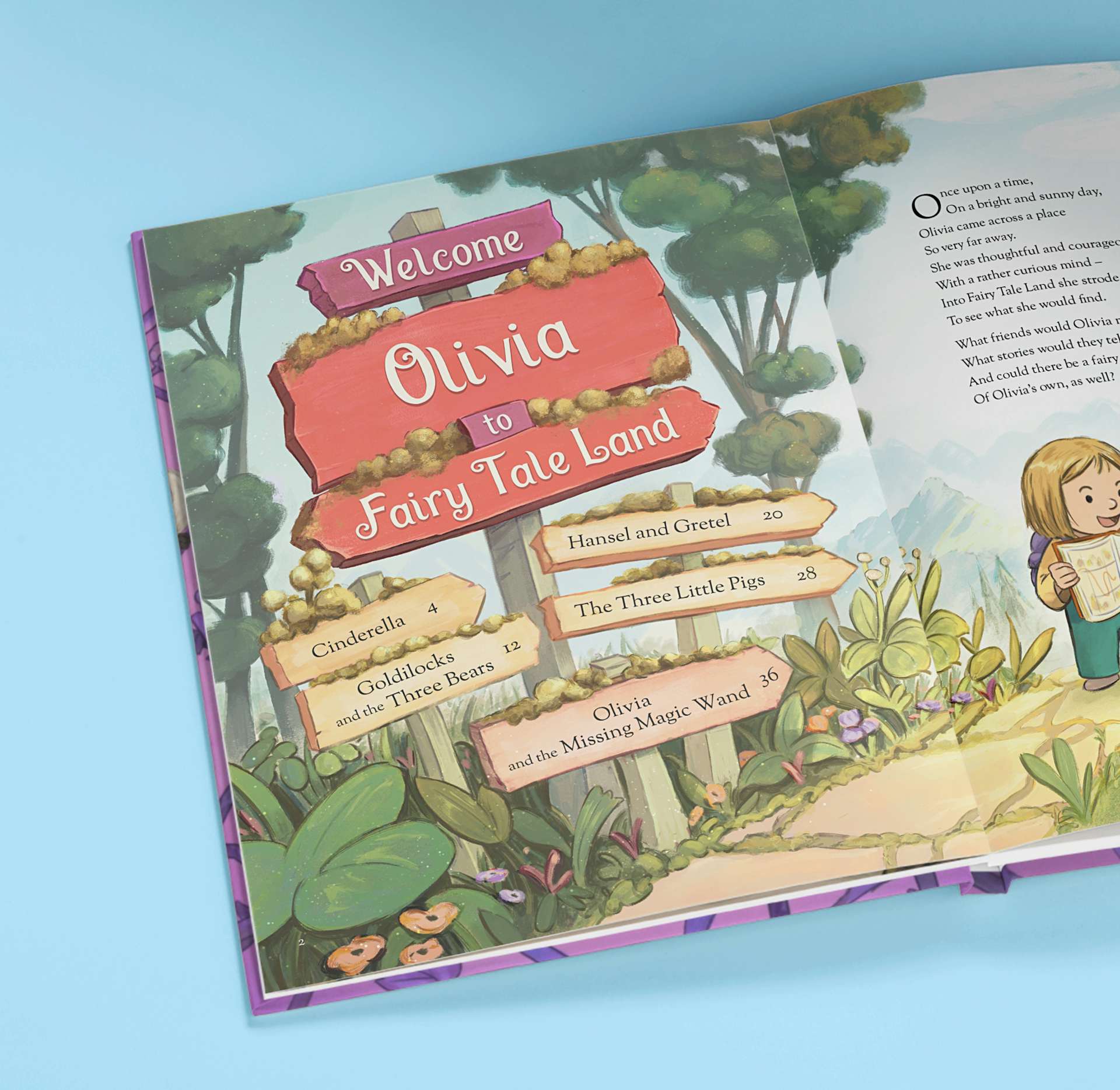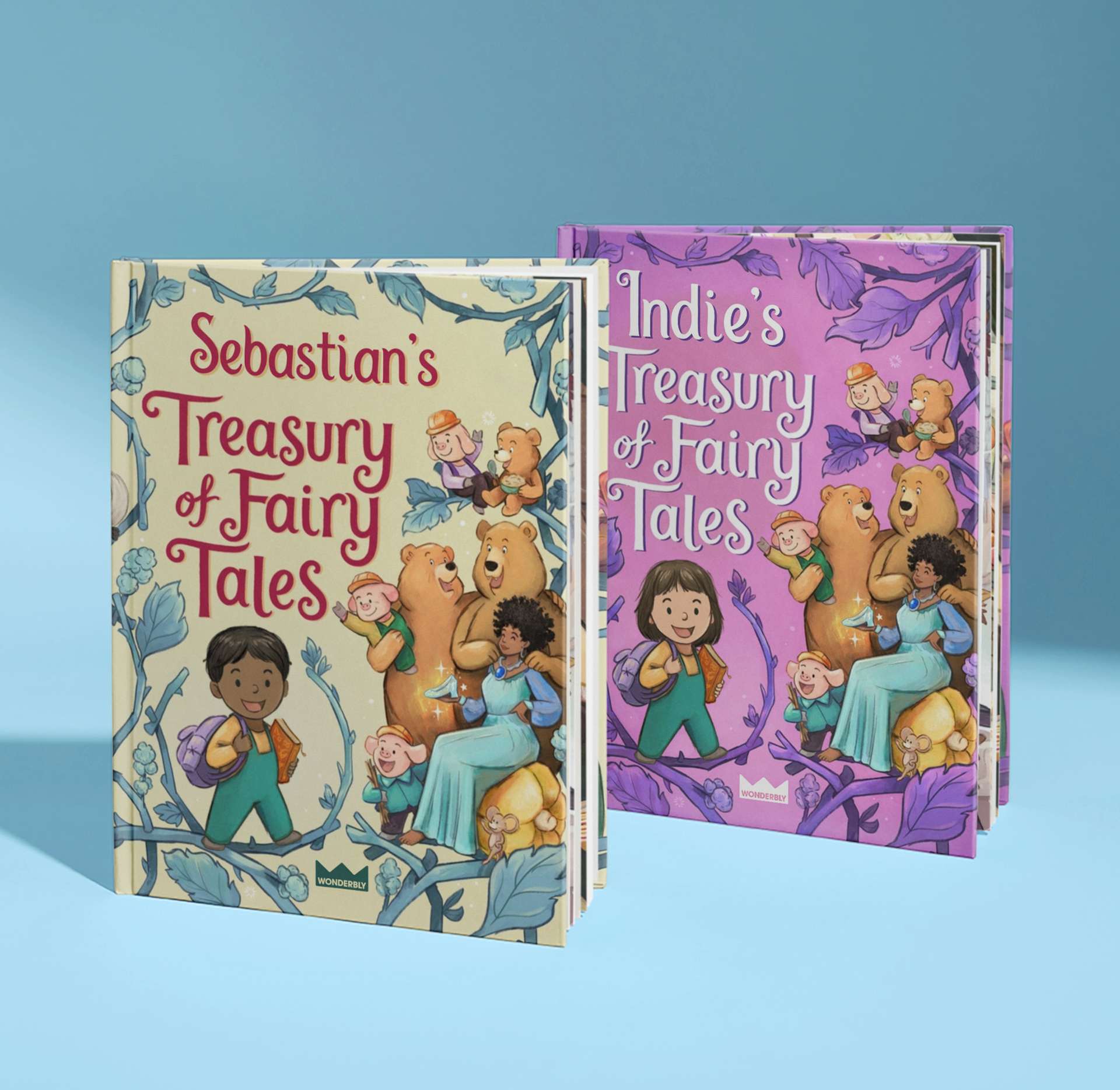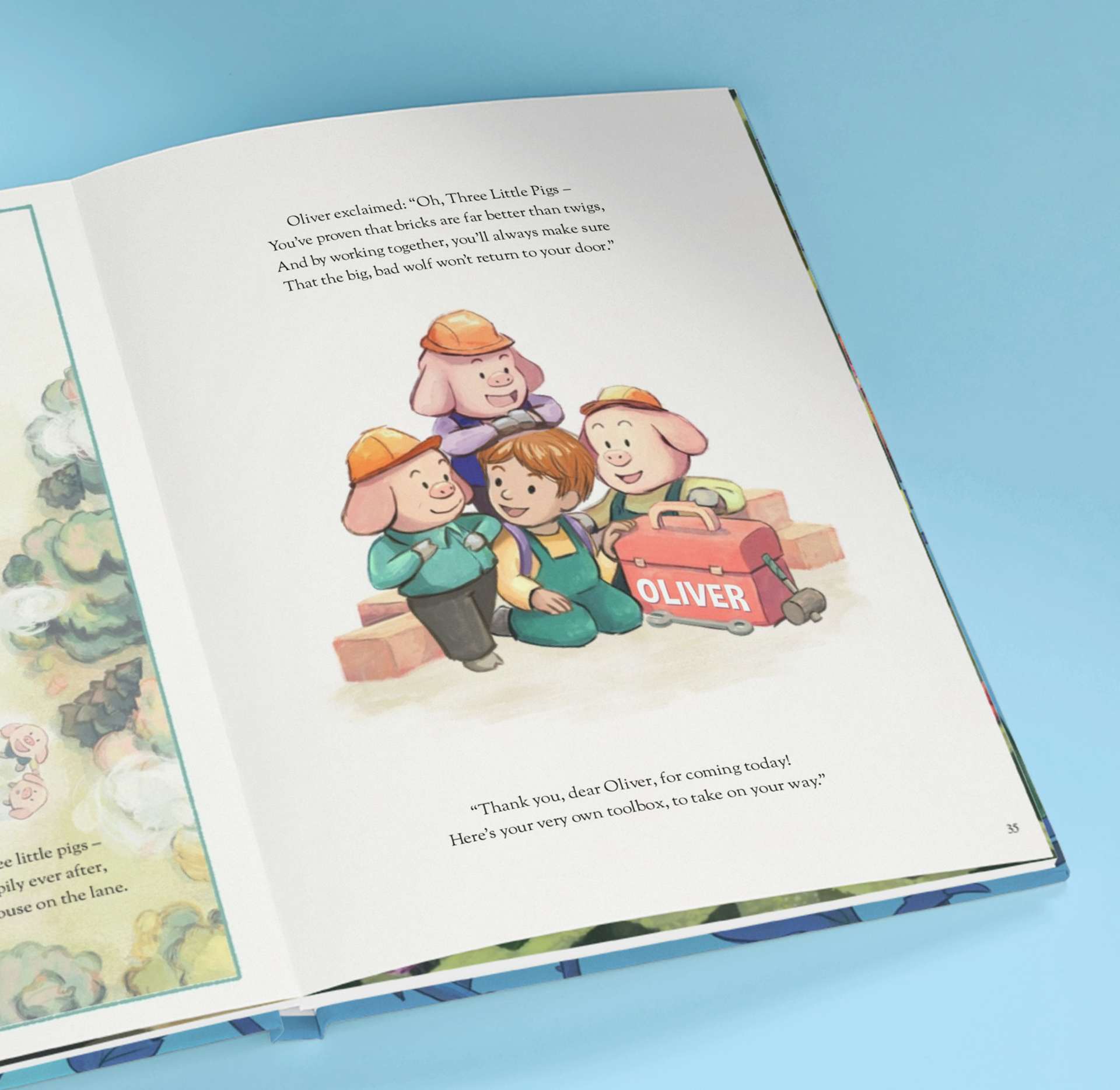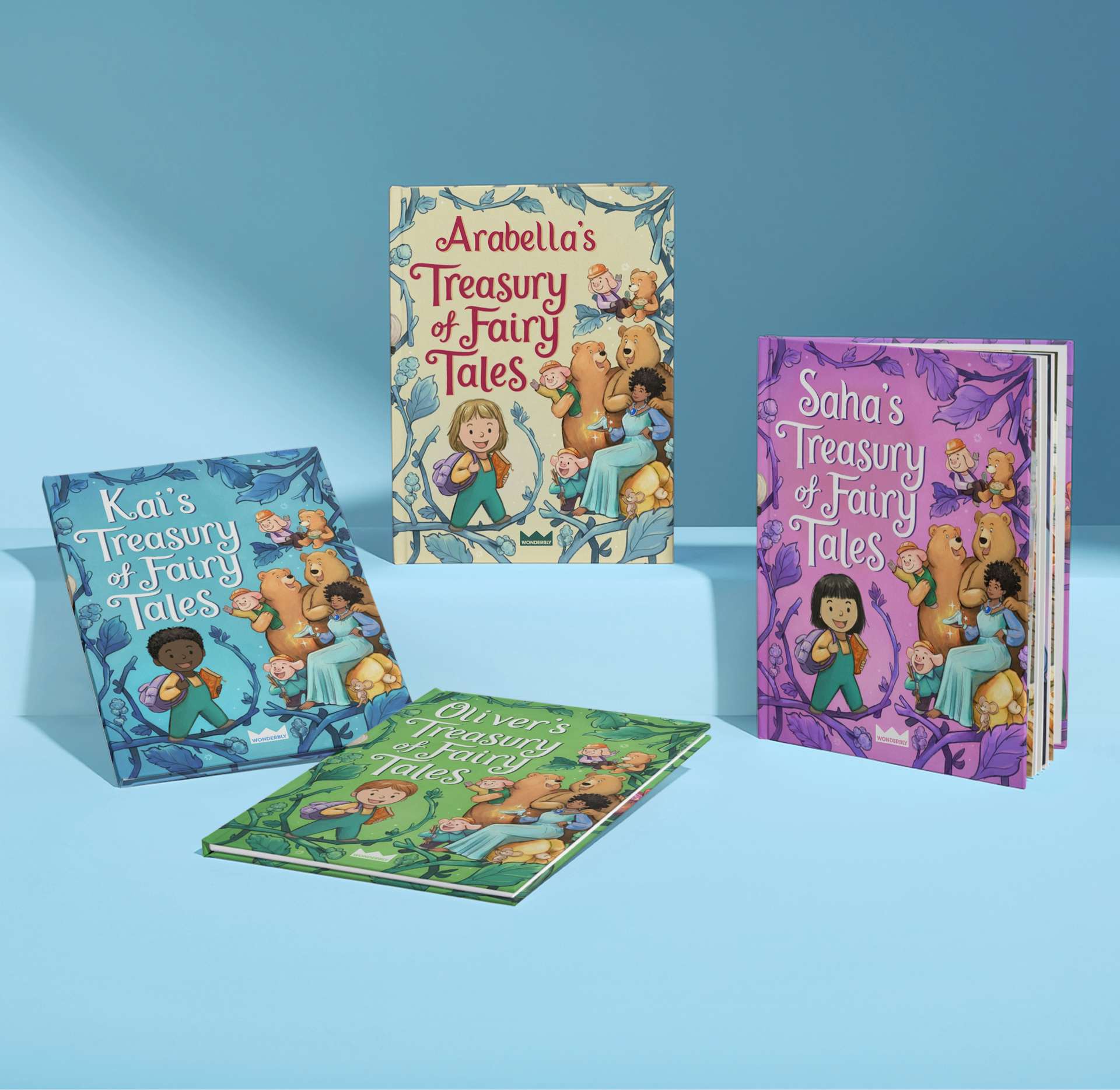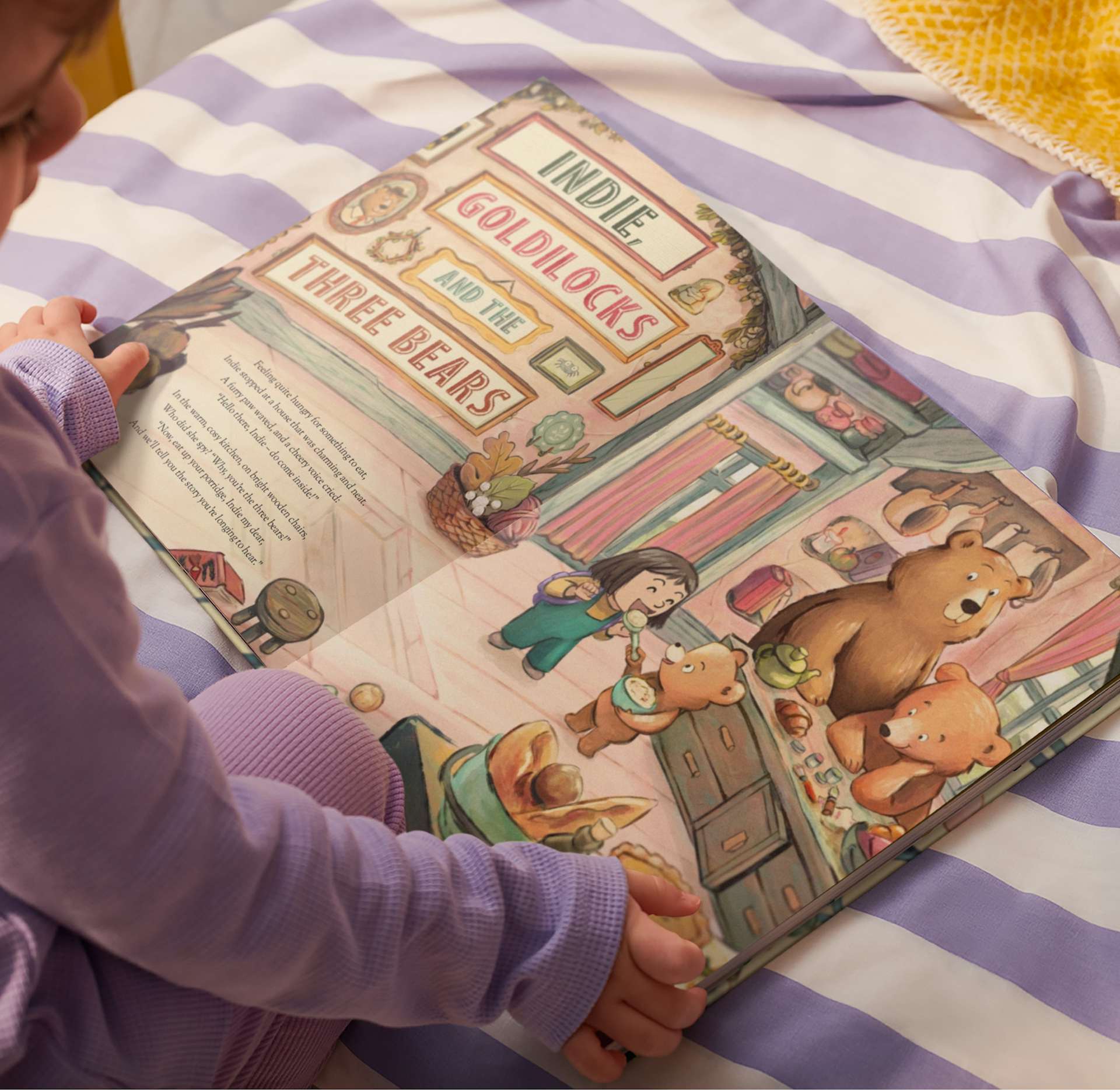 A personalized fairy tale book that will huff, puff, and blow all other stories away. Send a child on a magical adventure where they'll star alongside Cinderella, Goldilocks and the Three Little Pigs. The sequel to our bestselling Treasury of Nursery Rhymes.
Best for ages 0 to 6
Preview all 44 pages before buying
Printed and shipped in 48 hours
Rated 5 out of 5
Rated

5

out of 5
"It's a wonderful book that my granddaughter and I sit for hours reading and enjoying together." – Beth
Read reviews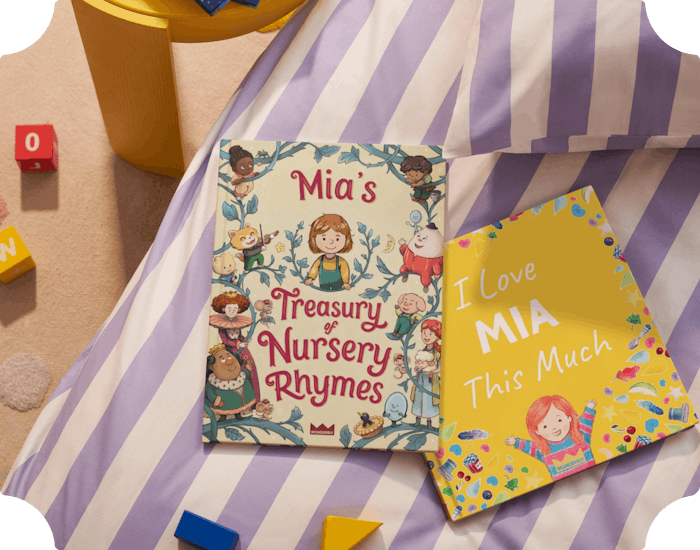 The power of personalization
You can personalize your story with the name of the child and choose their character. Not only does it look super-cool (and it does), but it also has heaps of benefits, from boosting reading confidence to increasing self-esteem. We've even done studies about it.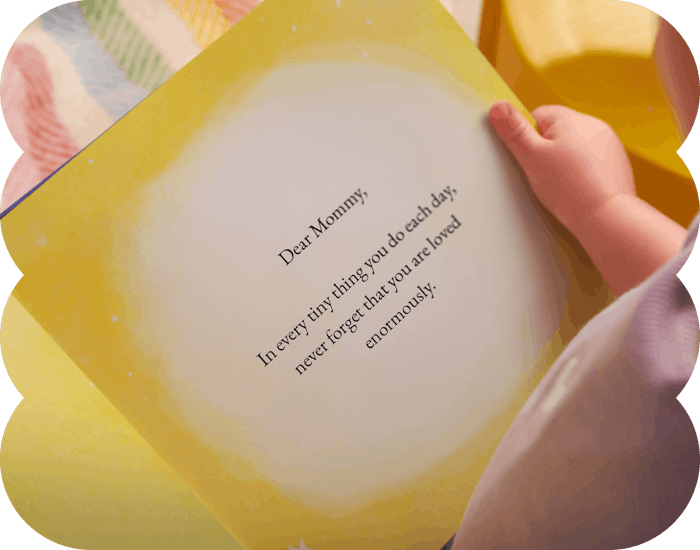 When is a book not just a book?
When it includes a message of love to transform it into a treasured keepsake. Add your own dedication for free and we'll print it on the first page, so every time they open their book, they remember just how loved they are.
Reviews
Rated

5

out of 5
My five-year-old has started reading quite a few of the stories herself. She loves the part where her character appears to help out Cinderella and the bears!
I love that all of my child's favorite fairy tales appear.
The perfect gift – a keepsake collection of traditional stories including 'The Three Little Pigs' and 'Cinderella'.
I love the diverse representation of Cinderella.
I love how your child becomes the narrator who explores and travels through the fairy tales.
Your Treasury of Fairy Tales Book FAQs
Who would you like to make a book for today?