First Steps For You Collection
Personalized toddler books for calm days and soothing bedtimes
Two adorable books for daycare and bedtime
Celebrate a toddler's everyday milestones, with stories to read each and every day.
New Arrival
Cheer up your little one's daily routine, and prepare them for the exciting new world of daycare. A heartwarming personalized story, to reassure them until pick up time.
Age 0-3

Personalized name, character and daycare title

Soothes morning wobbles
Worldwide bestseller
Send a child off into the sweetest of dreams with a personalized bedtime story. It's the coziest, cuddliest countdown to sleep, ever!
Age 0-4

Personalized name, cover and character

A cozy, cuddly coutdown to sleep
"I recently bought both of these books for my granddaughter. She absolutely loves them, and so do her parents!"
Loved by Veronica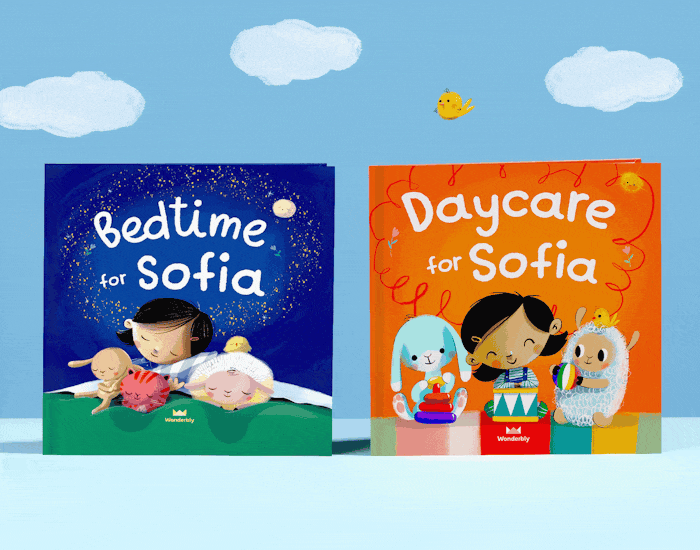 Personalized from cover to cover
From the front cover to the final page, your little one's name and character appears throughout each story. Make it feel extra special by adding your own personal dedication – we'll print your heartfelt message for free!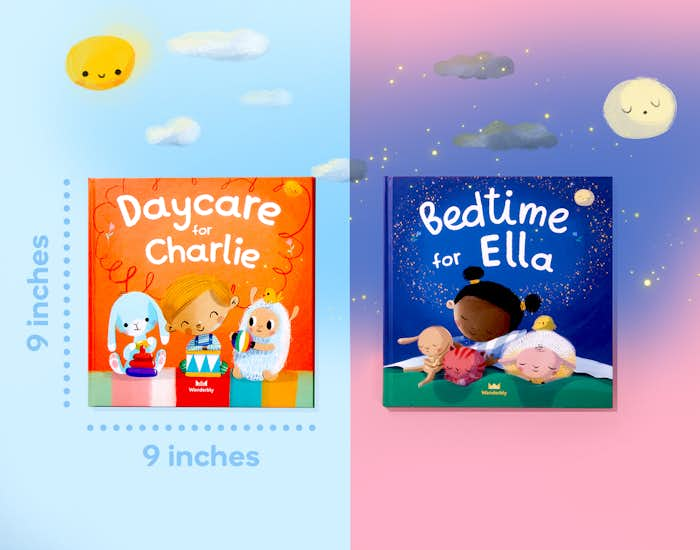 Celebrate everyday milestones
All our books are printed on high-quality, toddler-proof paper. Choose from a softcover or hardcover version to see them through hundreds of sunny mornings – and cozy bedtimes. As your little one grows up, they'll always remember how special it feels to see themselves in the story.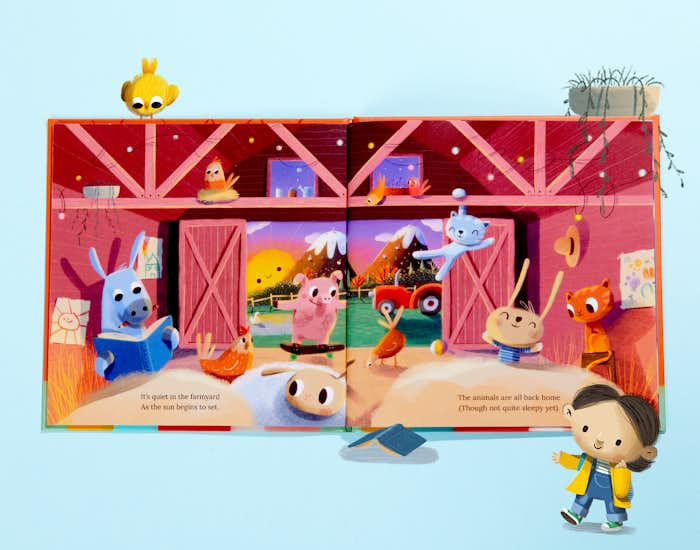 Gorgeous super-snuggly illustrations
Featuring fuzzy animals and a child's very own illustrated character, your little one will love every personalized picture. Perfectly designed for little fingers to point out the delightful details!
Buy one lovely book, get one half price
Treat your little one to the complete collection, and save on your second book!
Use the magic code FIRSTSTEPS