Your Colors
Part of the little learners series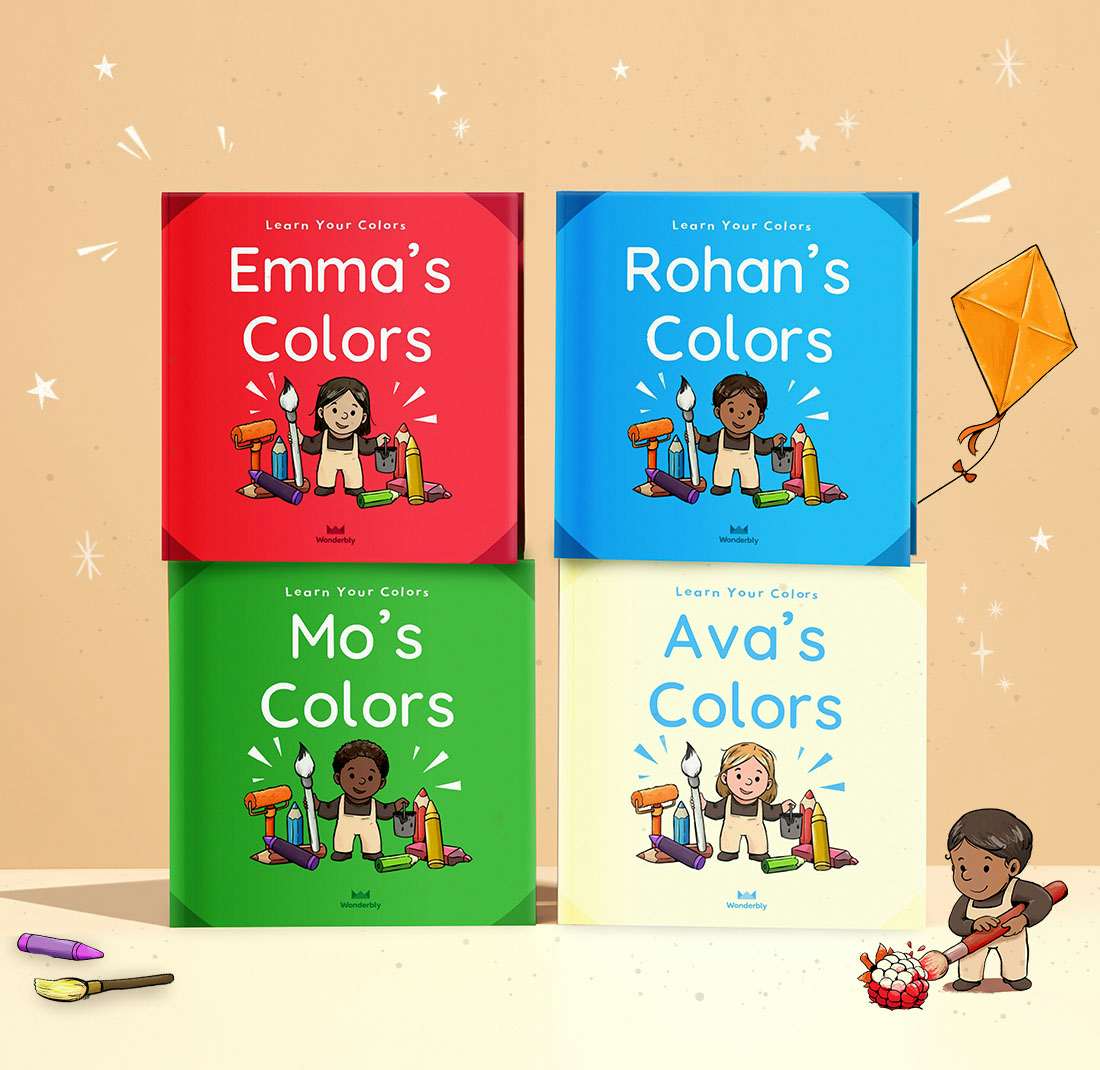 Introduce a toddler to the wondrous world of colors! Personalized page by page, this interactive colors book for kids is brimming with things to spot, say and learn.
Save 25% when you collect the set!
Recommended for ages 0-3
Preview all 28 pages before buying
Ships worldwide within 48 hours
"Excellent pictures. My daughter knows all her colors since we started reading this book!" – Ryan
All Reviews
"The story and the personalized character are perfect for little ones because it keeps them engaged and interested."
Loved by Alicia
Get a free personalized coloring sheet!
Brighten up your day with this free coloring sheet, brimming with illustrations from the book. Just add a child's name, download and print. Crayons at the ready!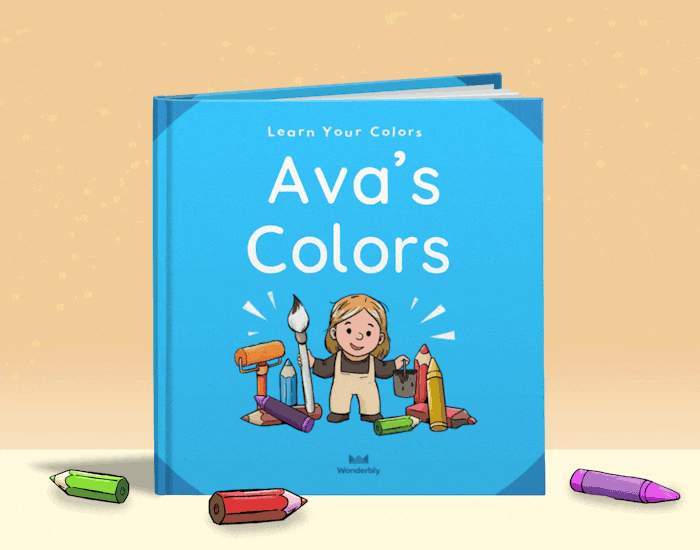 How is the book personalized?
Add your child's name and character, and we'll weave them into every page of their dazzling rainbow adventure. Choose a color for the front cover (one your child will soon know by name!) and add a personalized dedication message especially for your little learner.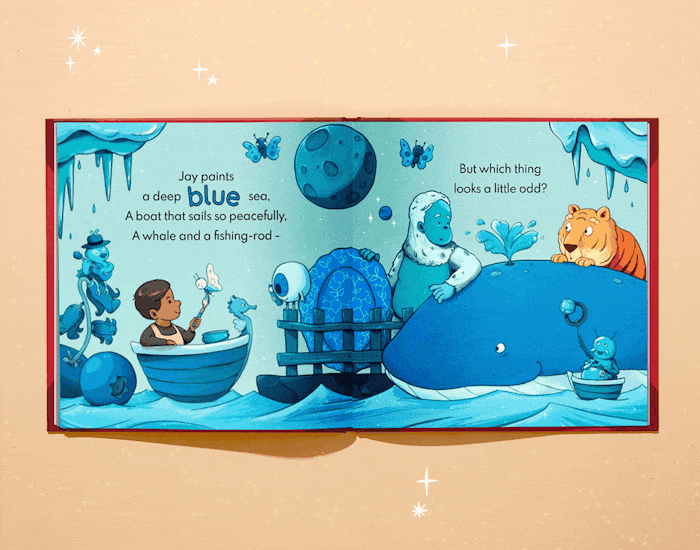 What's the story?
Take a toddler through a wonderland of color to discover which one is their favorite. Along the way, they spot odd-colors-out everywhere – from a purple plum on the green page, to a blue butterfly on the yellow page. It's an interactive, early learning delight!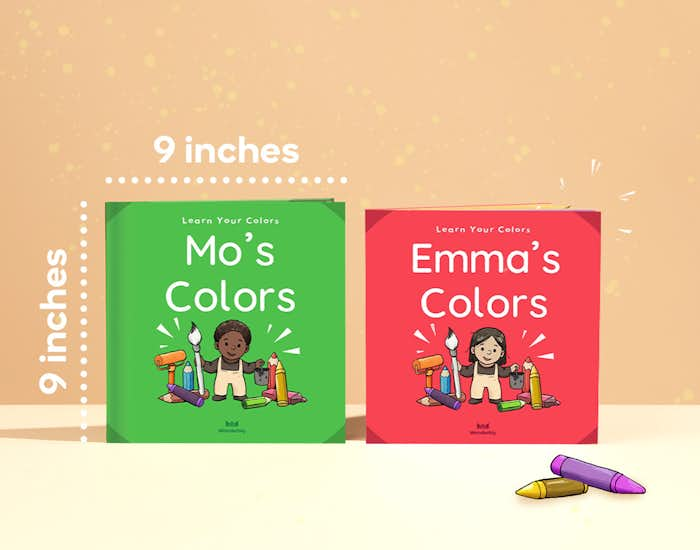 Quality and size
Our hardcover format has a sturdy cover with a lovely matte finish. Measuring 9 x 9 inches and made from high quality, hard-wearing paper, this is the perfect book for storytime together. Little learners will love the rhythmical rhymes – and the colorful illustrations, of course!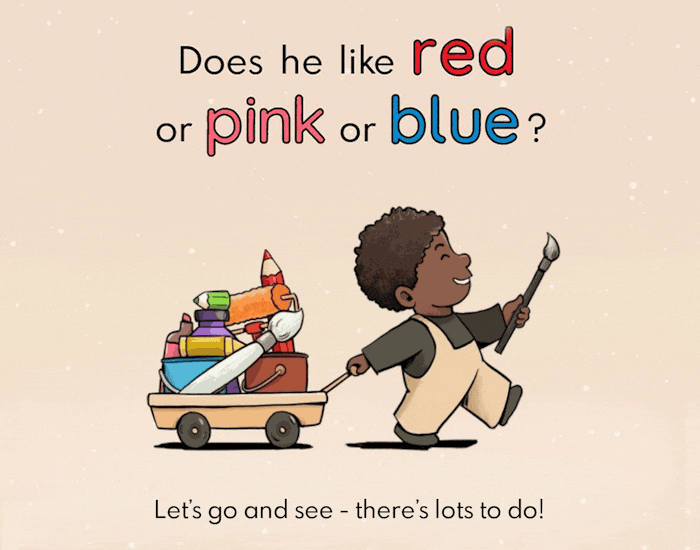 A brilliantly bright early learning story
We've packed this story with adorable illustrations and delightful details to inspire confidence and curiosity in little learners. Grown-ups buy this book for toddlers taking their first steps on their learning journey, but the sweet story makes it a lovely gift for newborns, too.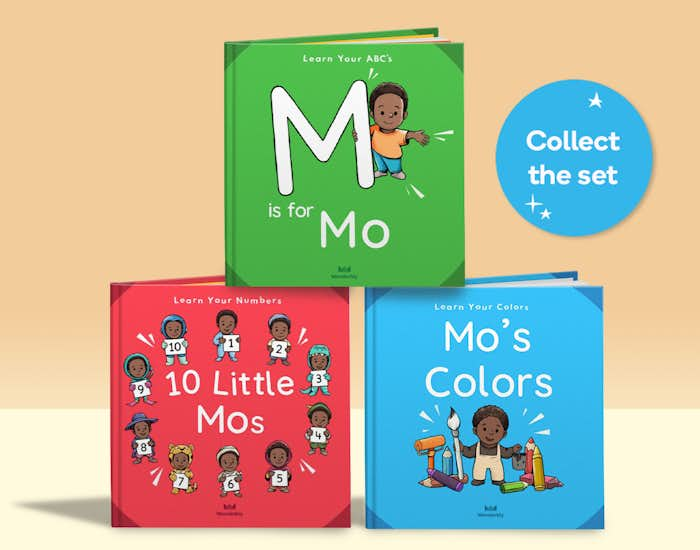 Complete their early learning library
Reviews
I love that it's educational and also personalized, it'll make it a lot easier to teach the little one their letters and keep their attention. It's also a really thoughtful gift that's one of a kind!
It brings joy to see a child's face when you read them a story that turns out to be about them.
I love the personalized book. Great for my kid who loves books and a great keepsake.
I like to give educational gifts to young children. I like that it can be personalized.
FAQs
What's a personalized colors book?
It's an early learning colors book – that's all about your little one! Their name and character appears on every colorful page to capture your child's curiosity, and supercharge their learning experience. By personalizing the story, learning colors also becomes a lot more fun!
What age is this book for?
We created this book of colors for children aged between 0-3. It's perfect for toddlers that are curious about the world around them, and just starting to take their first steps on their learning journey. But the super-sweet story and heartwarming message also makes it the perfect gift for a newborn, too.
Is the book format suitable for toddlers?
Yes! Our hardcover format has a sturdy cover with a lovely matte finish and our thick, child-friendly paper is top quality for little readers.
How does the book teach children their colors?
Studies have shown that when a child sees themselves in a book, it has a fantastically positive effect on their learning and development. When little ones see themselves at the center of the story, learning their colors becomes an interactive, immersive experience that's also really enjoyable! Find out more about the power of personalized books.
How can I personalize the book?
• Child's first name: your child's name appears on the front cover, and in every colorful spread – including the big reveal on the last page! Because seeing your name in print never gets old.
• Child's adventurer: we've designed six characters to choose from, for both boy and girl. Select their gender, then choose from a selection of natural hair and skin tone options.
• Favorite color for the cover: choose from Apple Red, Frog Green, Bright Blue or Arctic White. The child's name and their adventurer are also on the cover of the book, making each copy completely one-of-a-kind.
• Your personalized dedication message: Make your child's book extra-special by adding a message of love and encouragement as they begin their reading adventure! We'll print up to 400 characters and 10 lines at the beginning of their story – all for free.
Do you have any other early learning books?
You bet we do! Continue their learning journey with two other titles from our Little Learners range. ABC For You is our personalized alphabet book that makes learning your ABCs a breeze. And 10 Little Yous is our counting book that's also packed with personalization – because who says learning to count can't be fun?!
More Wonderbly books to make your child feel loved
Get more clever ideas and swashbuckling updates