Poems for You: New Parents Edition
Personalized poetry anthology for new parents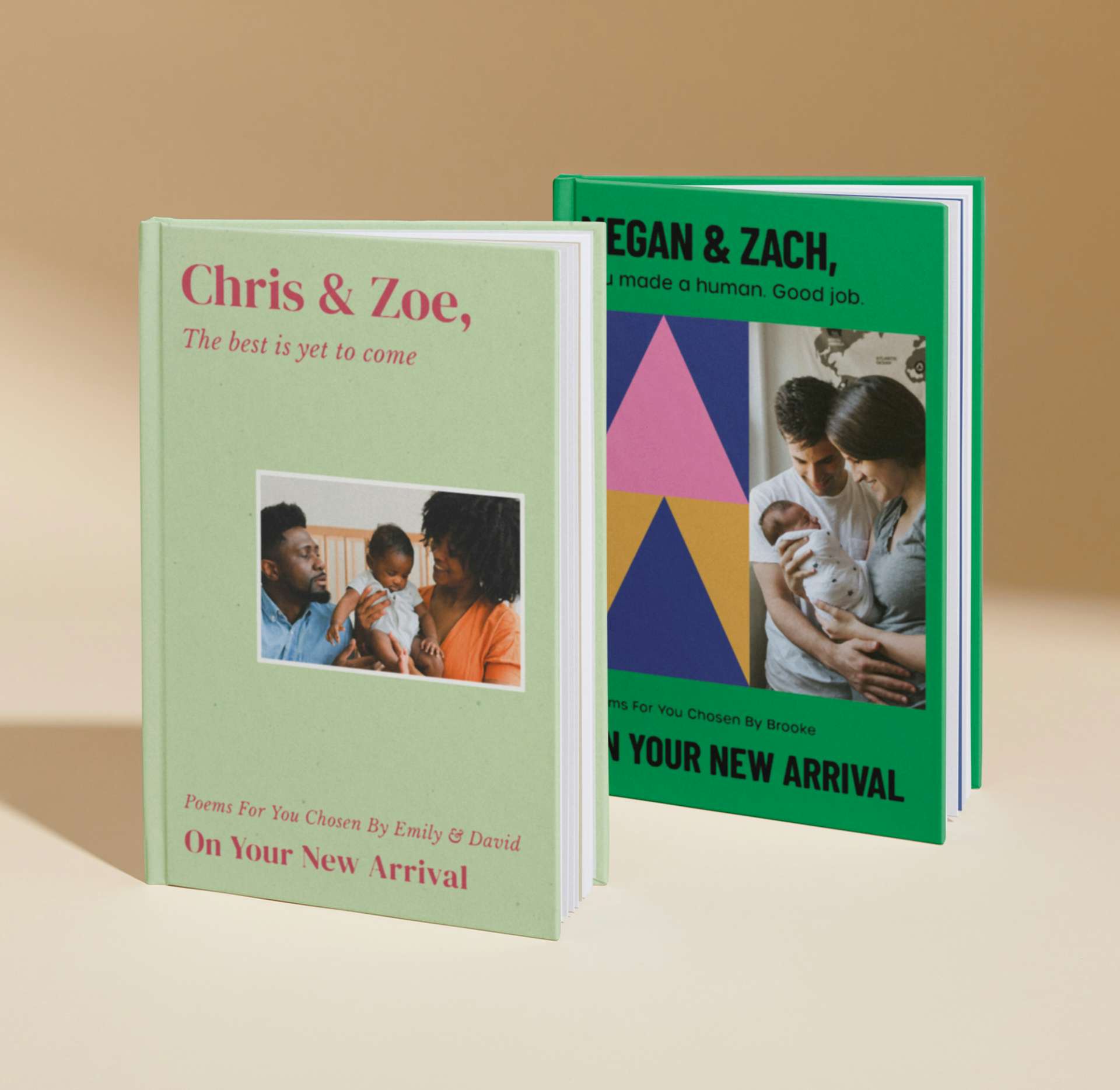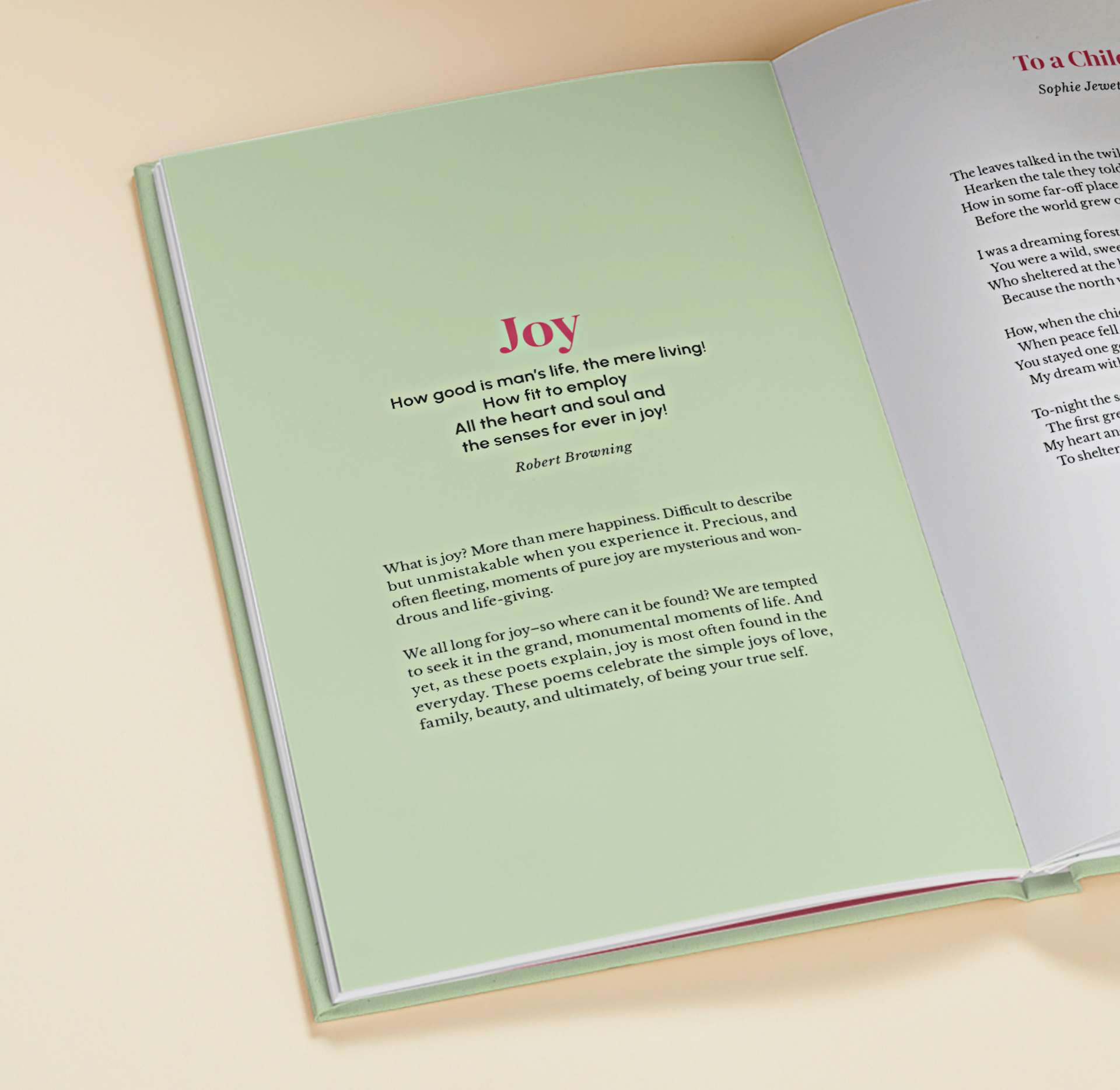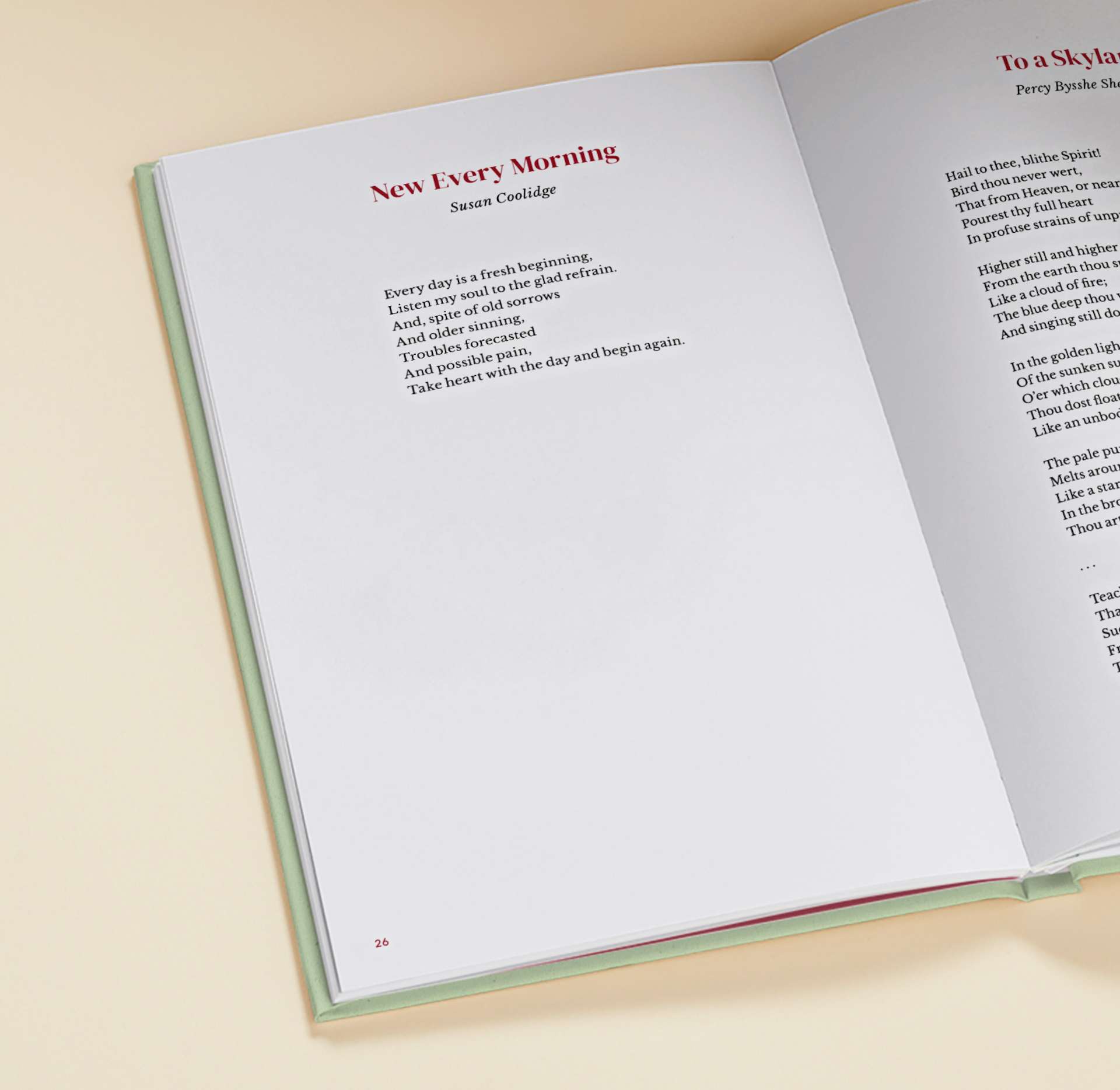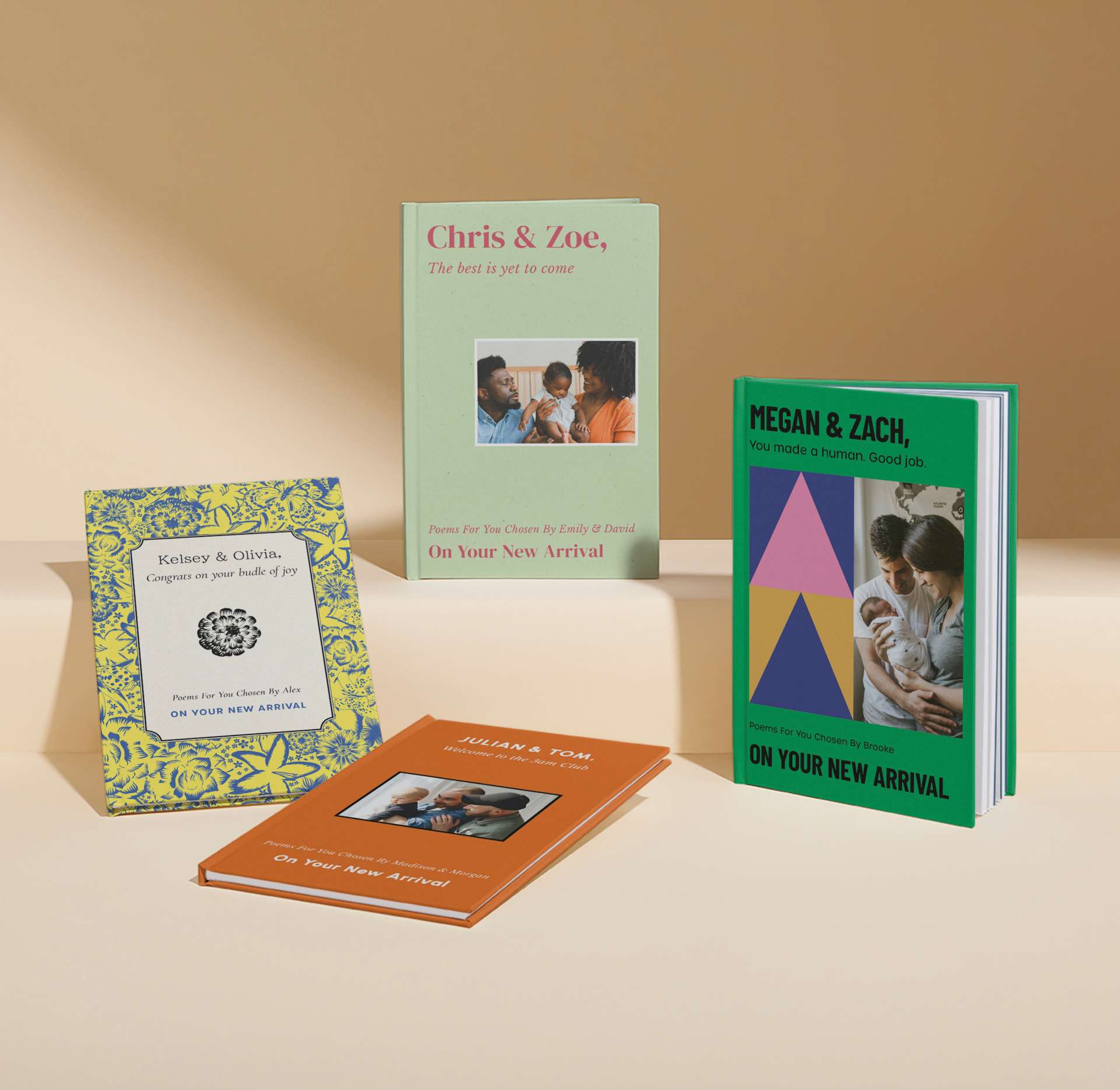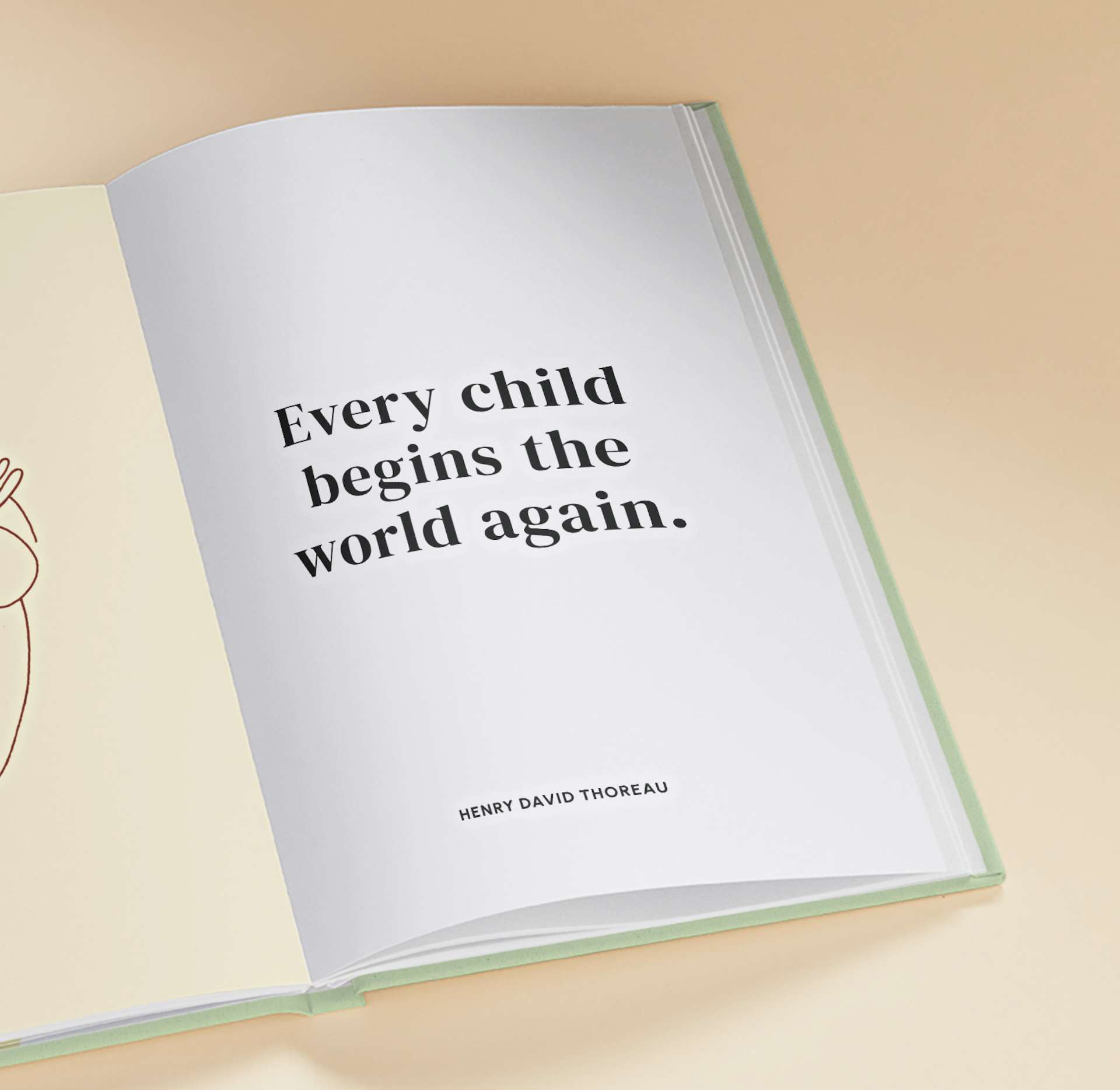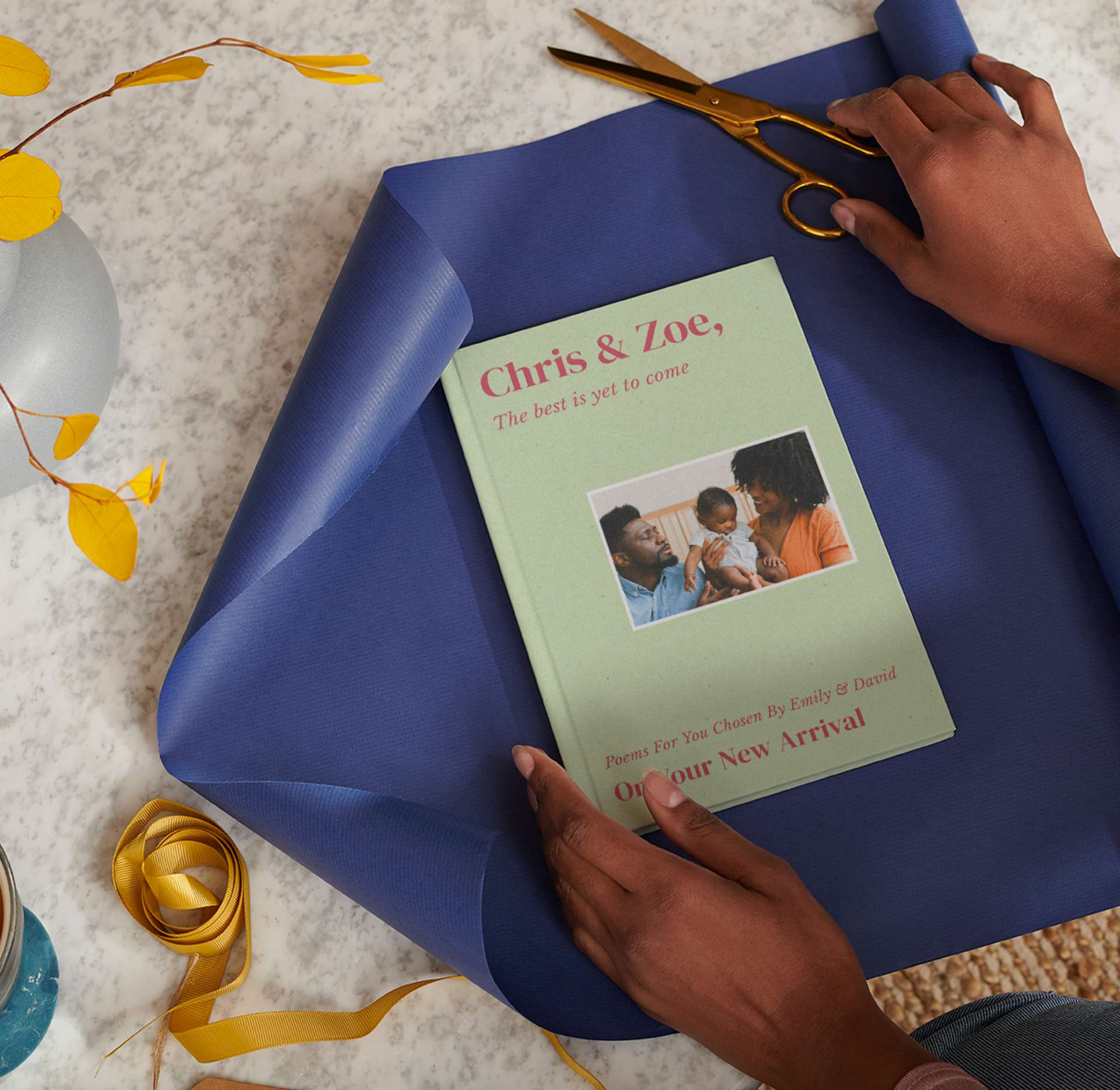 A personalized poetry anthology to mark your friends' metamorphosis from mere mortals to mini-human makers. Whose words will bring a little much-needed comfort during this manic-yet-magical time? Stephen Spender? Frances Cornford? Exciting up-and-comers? This book invites you to fill its pages with well-loved and soon-to-be-loved poems that properly celebrate new parenthood in all its chaotic glory.
For poetry-loving parents
Preview all 44 pages before buying
Printed and shipped in 48 hours
Rated 5 out of 5
Rated

5

out of 5
"My friends were struggling with their newborn and this gift really gave them a little pocket of comfort when they most needed it. They read it to the baby, too!" - Robbie
Read reviews
More books in this series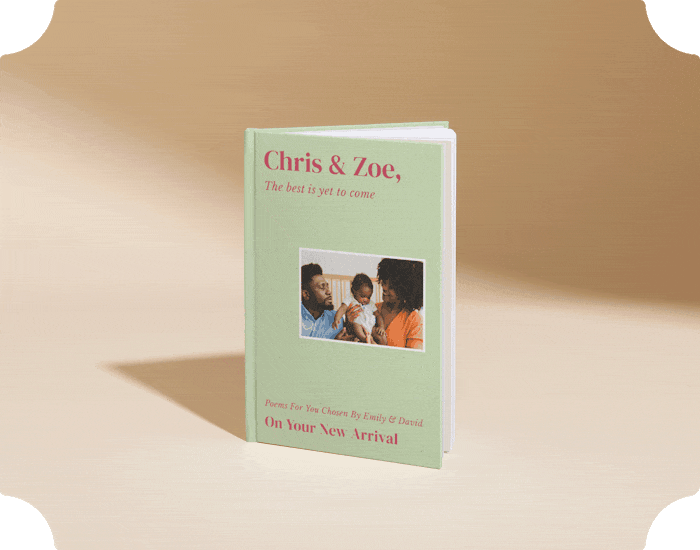 A poetry book to match their personality
We think proper personalization means more than just sticking their name on the front. While building one of our poetry anthologies, you can add names and photos using our supremely simple-to-use site. Plus, you can choose from a selection of design themes cooked up by our tremendoubly talented creative team.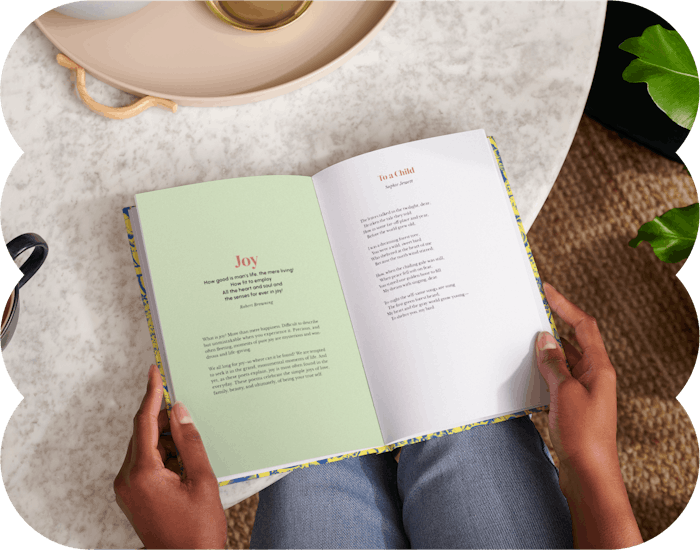 Written and compiled by poetry pros
We leave writing poetry to the greats. When compiling your anthology, you can switch and swap over 100 poems written by people who can really wield a nib. They've been lovingly collected and curated by Ana Sampson – bookaholic, cat-lover and seasoned poetry anthologist.
Reviews
Rated

5

out of 5
I gave this to my brother and his wife and they said it was the most original baby gift they'd been given.
Such a good idea - a beautiful keepsake for new parents.
So much more fun than another babygrow.
I loved being able to choose the poems that were included. Made it feel really special.
I'm happy with anything that feels personalized, but is actually really quick and easy to make.
Poems for You: New Parents Edition FAQs