My Little Monsters (Halloween Edition)
A spooky spelling spectacular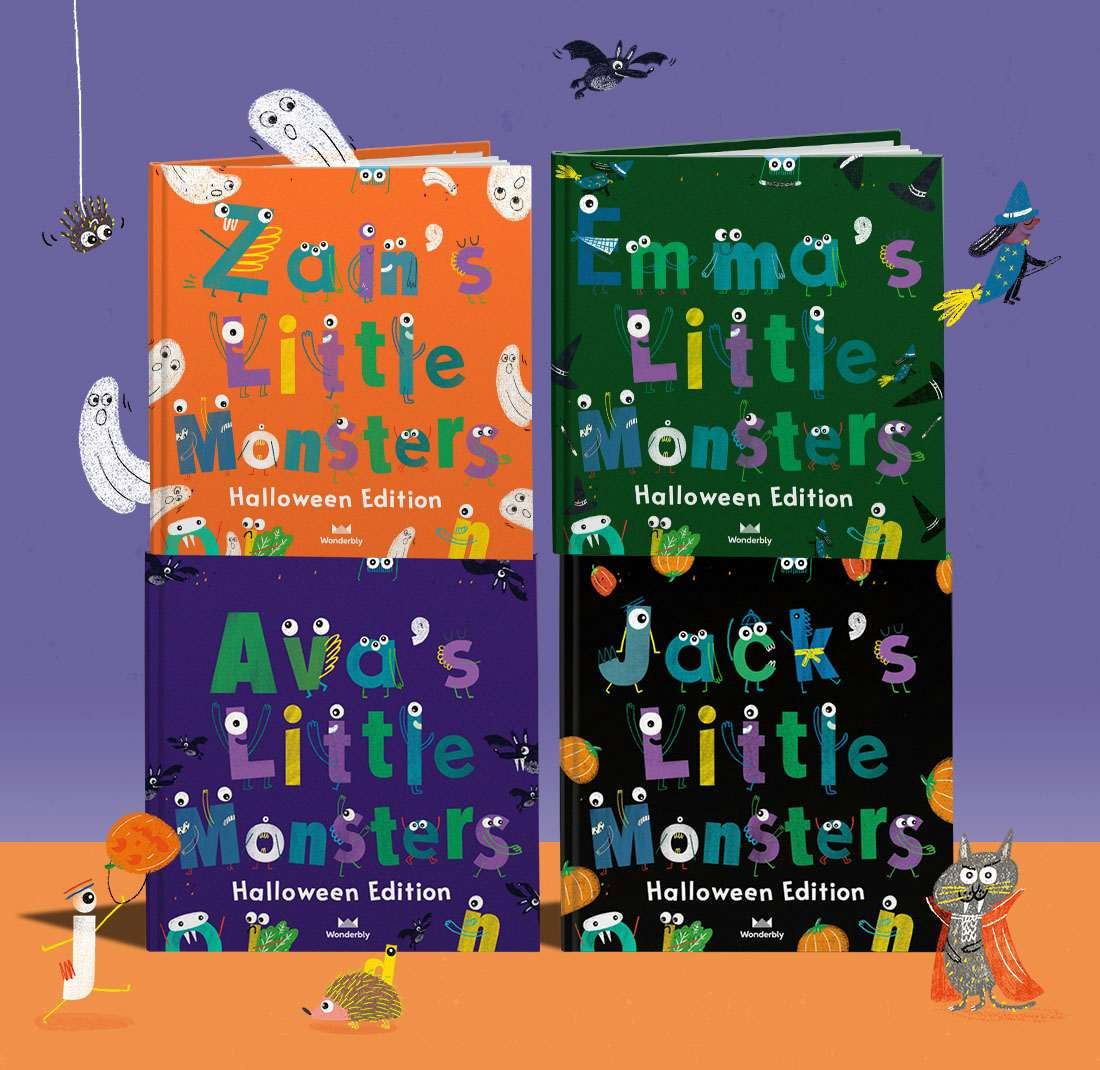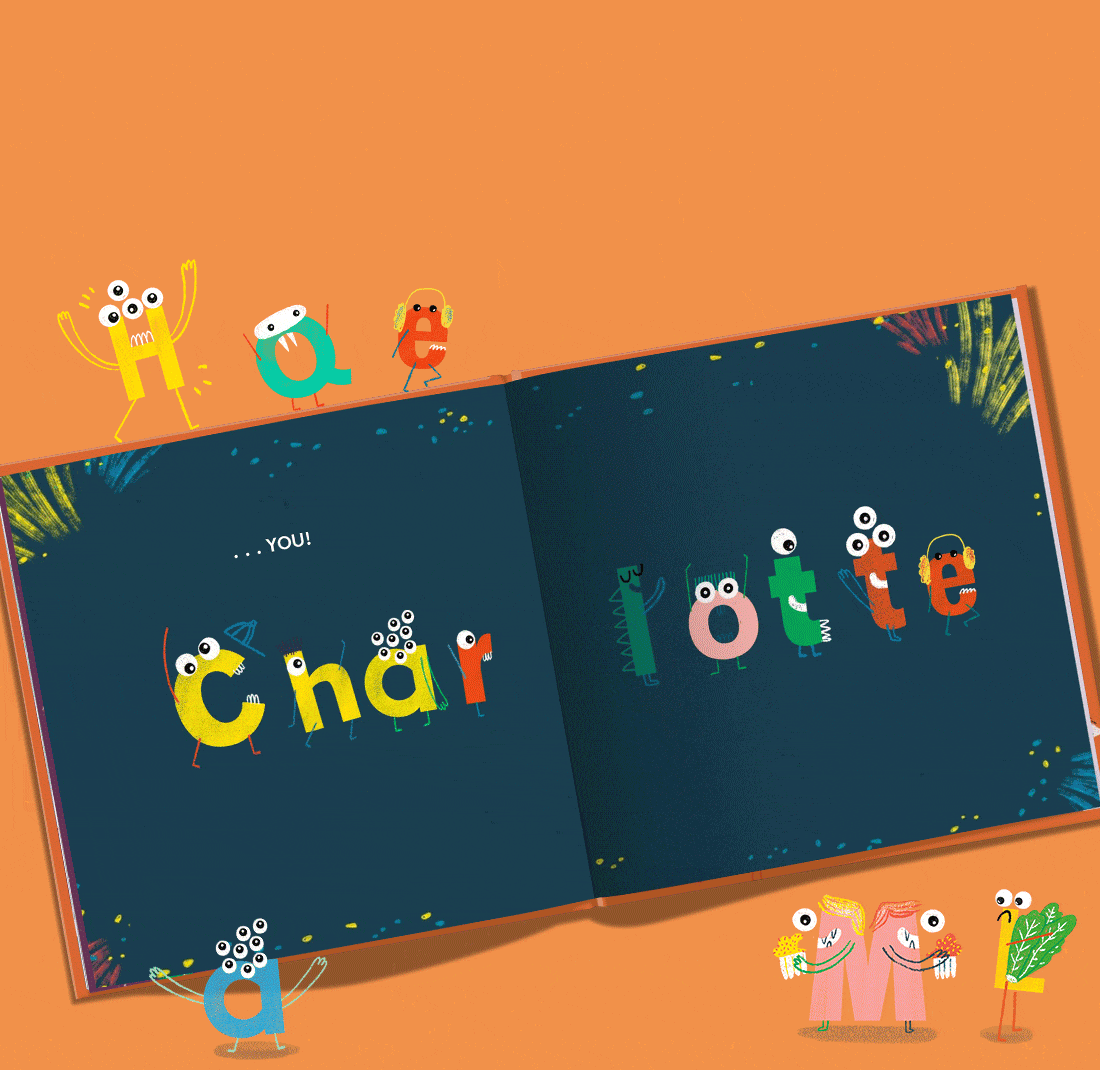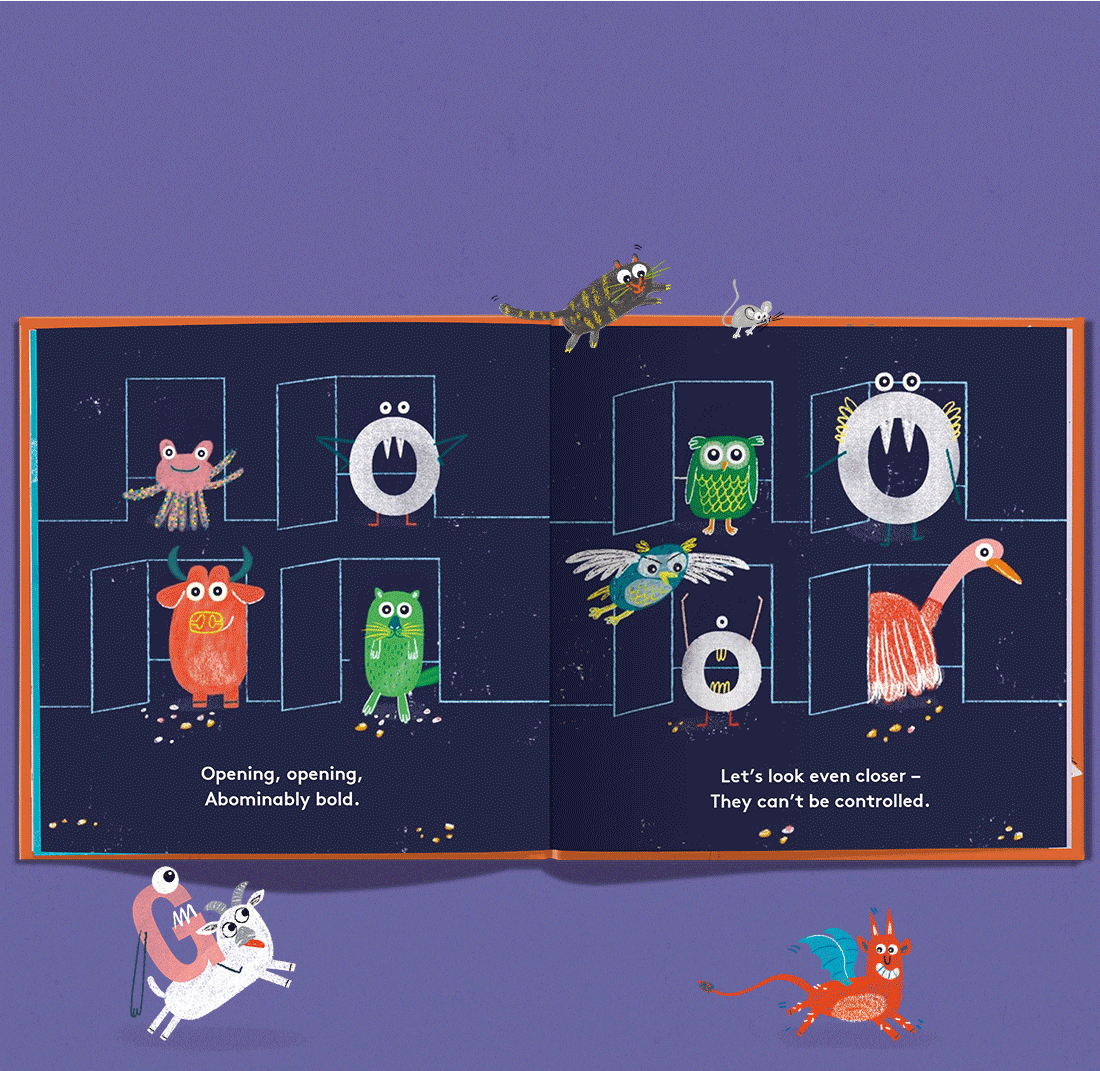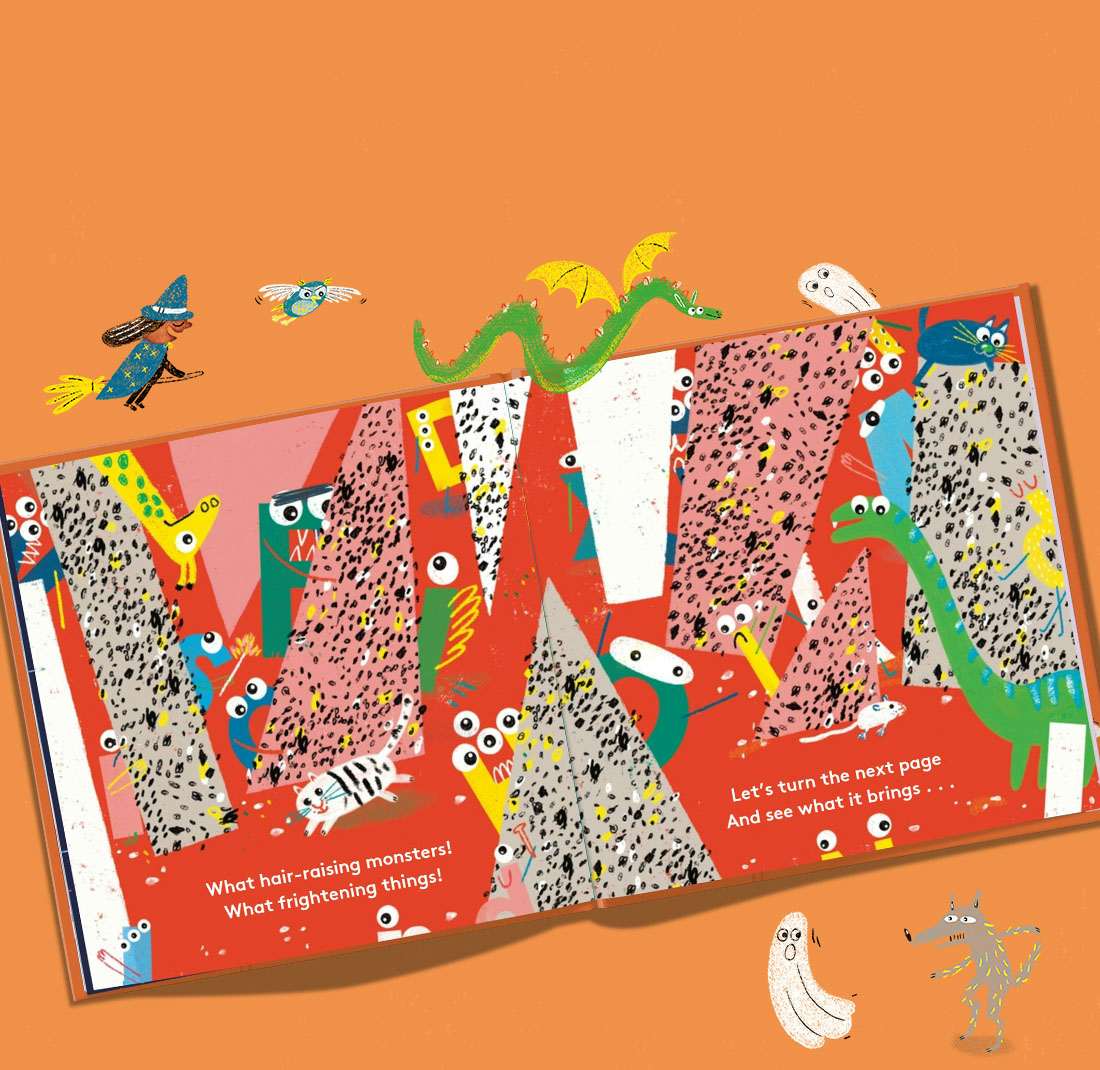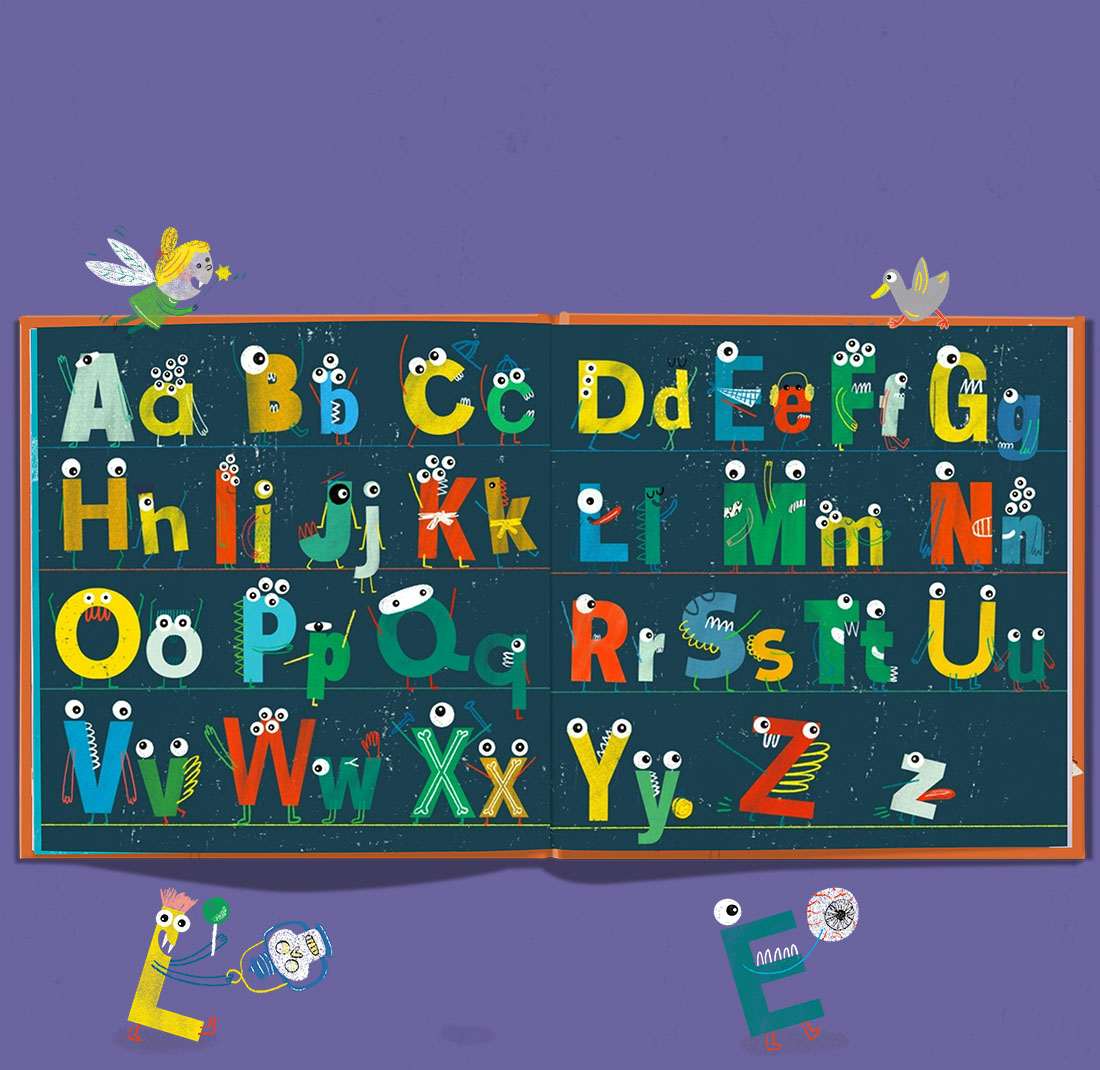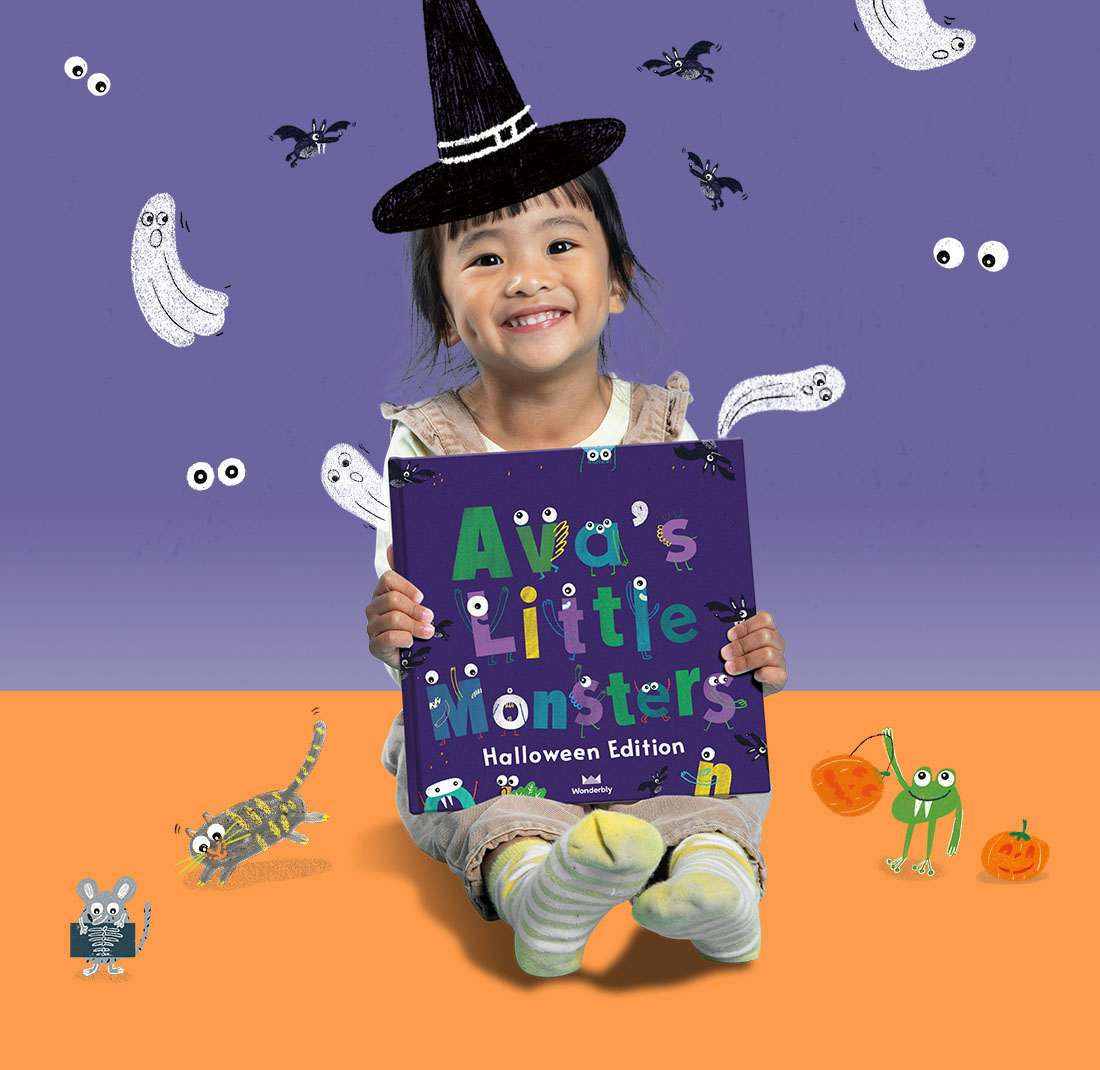 Transform a little one's name into a medley of mischievous monsters! A frightfully fun personalized Halloween book that's a treat to read out loud.
Best for ages 2 to 6
Preview all 22+ pages before buying
Printed and shipped within 48 hours
Rated 4.8 out of 5
Rated

4.8

out of 5
"Children love seeing their name... Plus, I love the funny monster theme!" - Kristen
Read reviews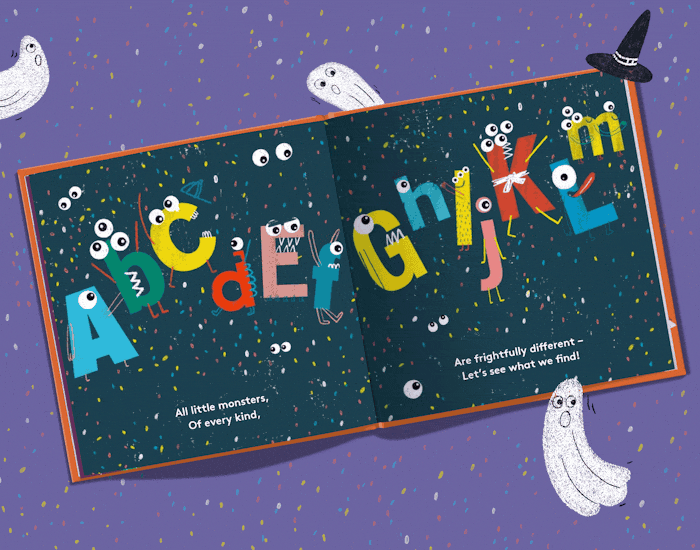 Easy to make, a treat to read
Teeming with tasty personalisation, boisterous beasts, and read-aloud rhymes, learning the alphabet is as easy as A, B... wheee!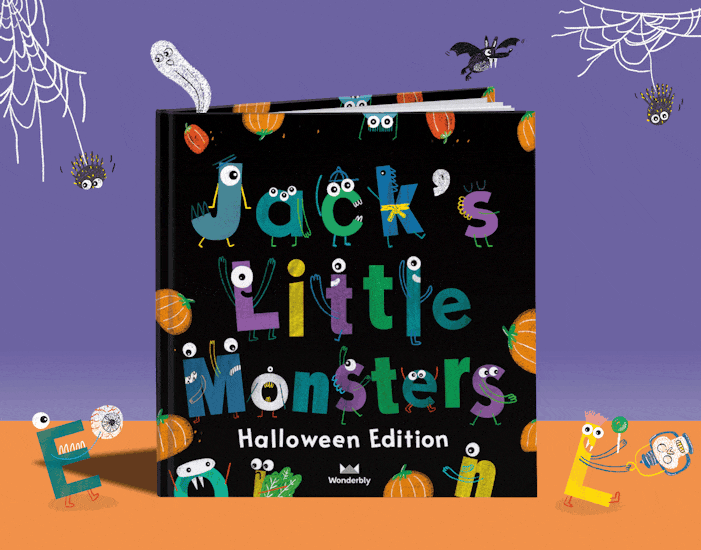 A Halloween book for every boy and ghoul
From Hermione to Harry, and Casper to Carrie, all little children of every kind can have their very own book this Halloween. Just like magic.
Reviews
Rated

5

out of 5
Children love seeing their name and usually the first letters of the alphabet they learn come from their name. This is a great way they can start seeing those letters and put meaning behind them. Plus, I love the funny monster theme!
Great way for children to learn the alphabet and words mean. I am a preschool teacher and these books are great for the little ones.
I have a lot of nieces and nephews. Your books always seem to get a lot of wows and I'd love to keep making those impressions
I am blown away with how adorable and well-made it is. I love the story, the illustrations, everything - the fact that he can learn his name and the letters of the alphabet in a super fun way - and it will be a very special something for my sister to hold on to to commentate her little monster's first birthday.
Absolutely love what Wonderbly does! My kids just adore seeing themselves in the books we read, and the books are always engaging and beautifully illustrated.
Personalized Halloween Book FAQs
Who would you like to make a book for today?