My Big Book of Animal Facts
A dazzling animal fact book starring… you!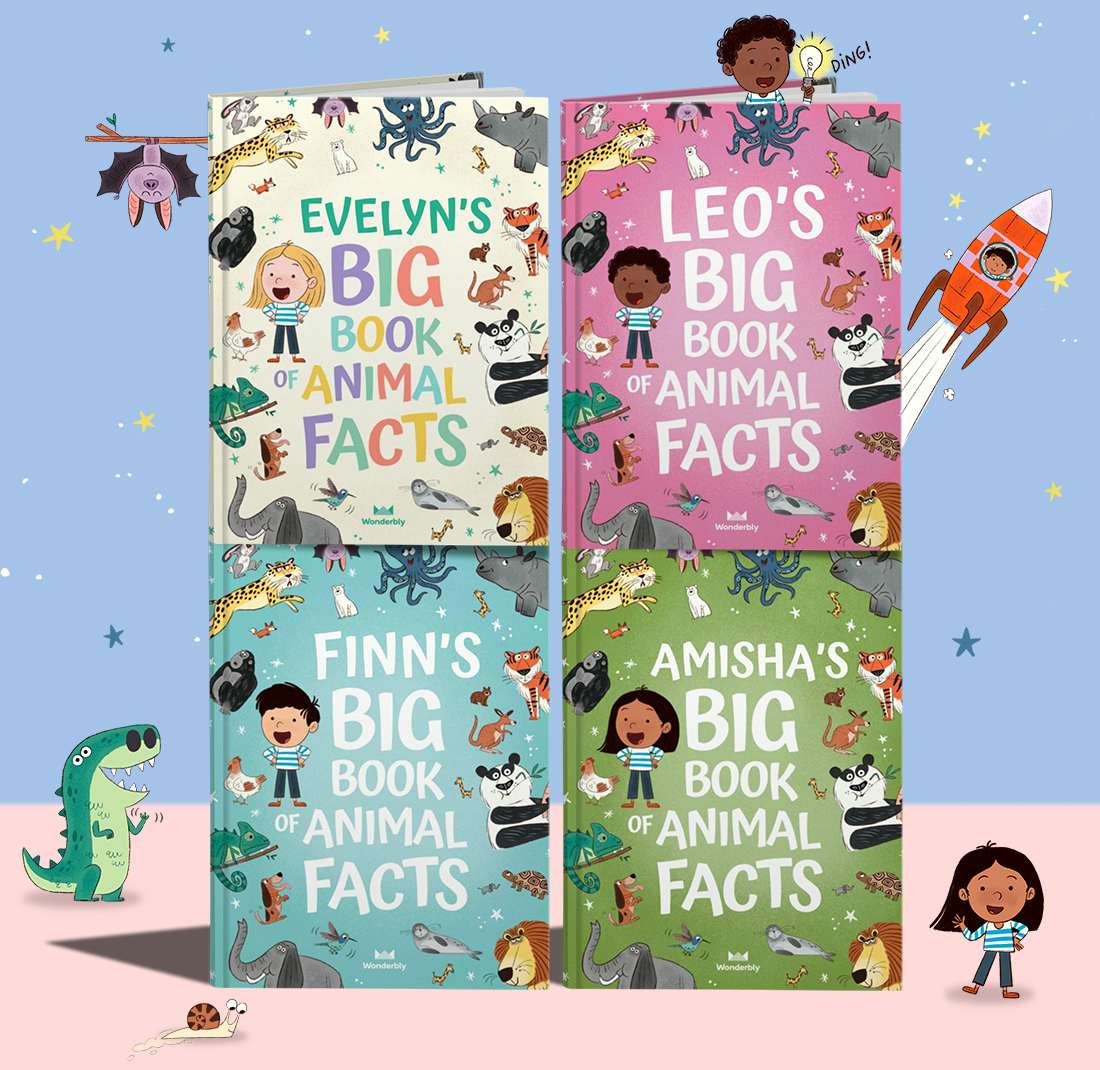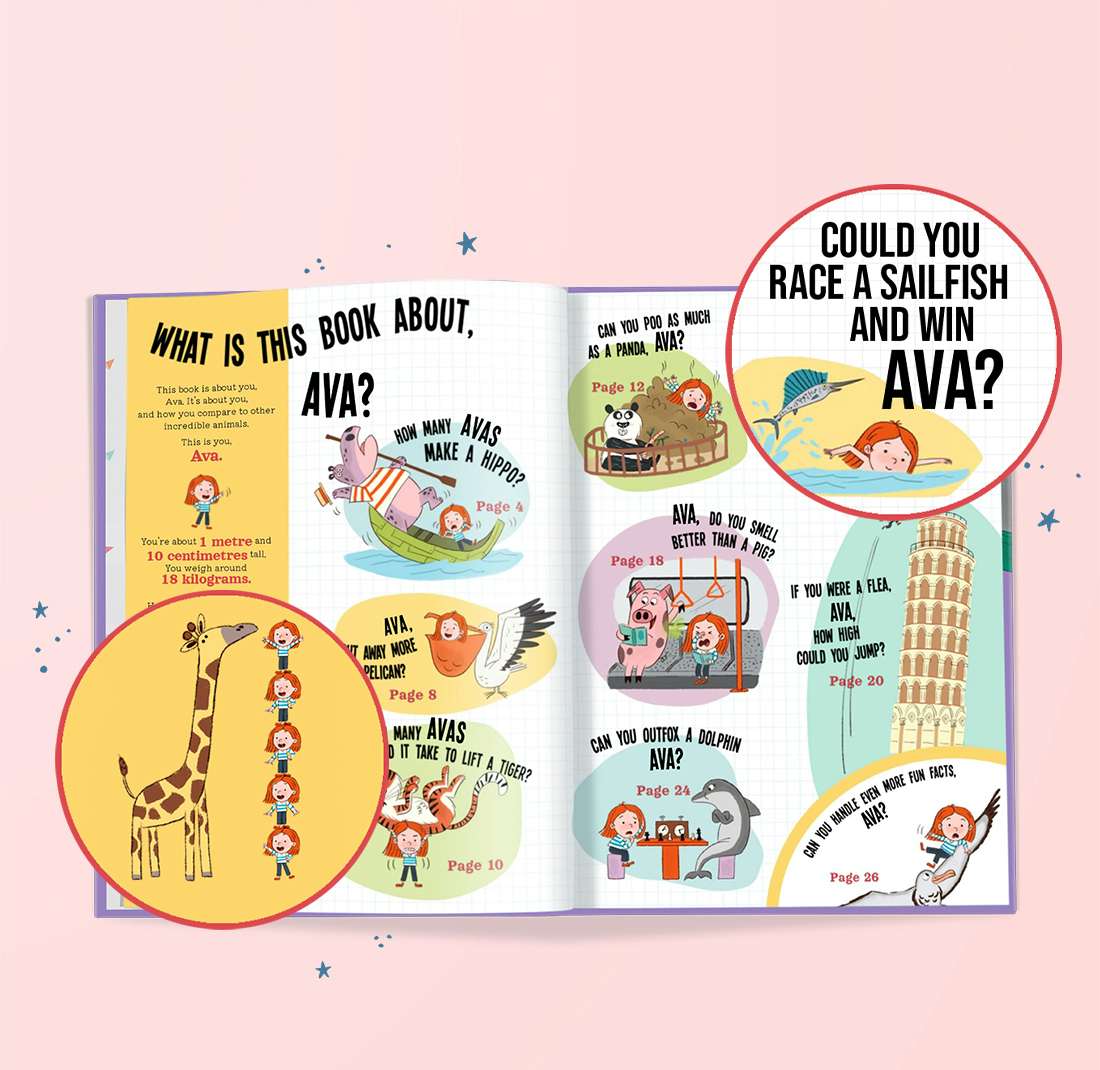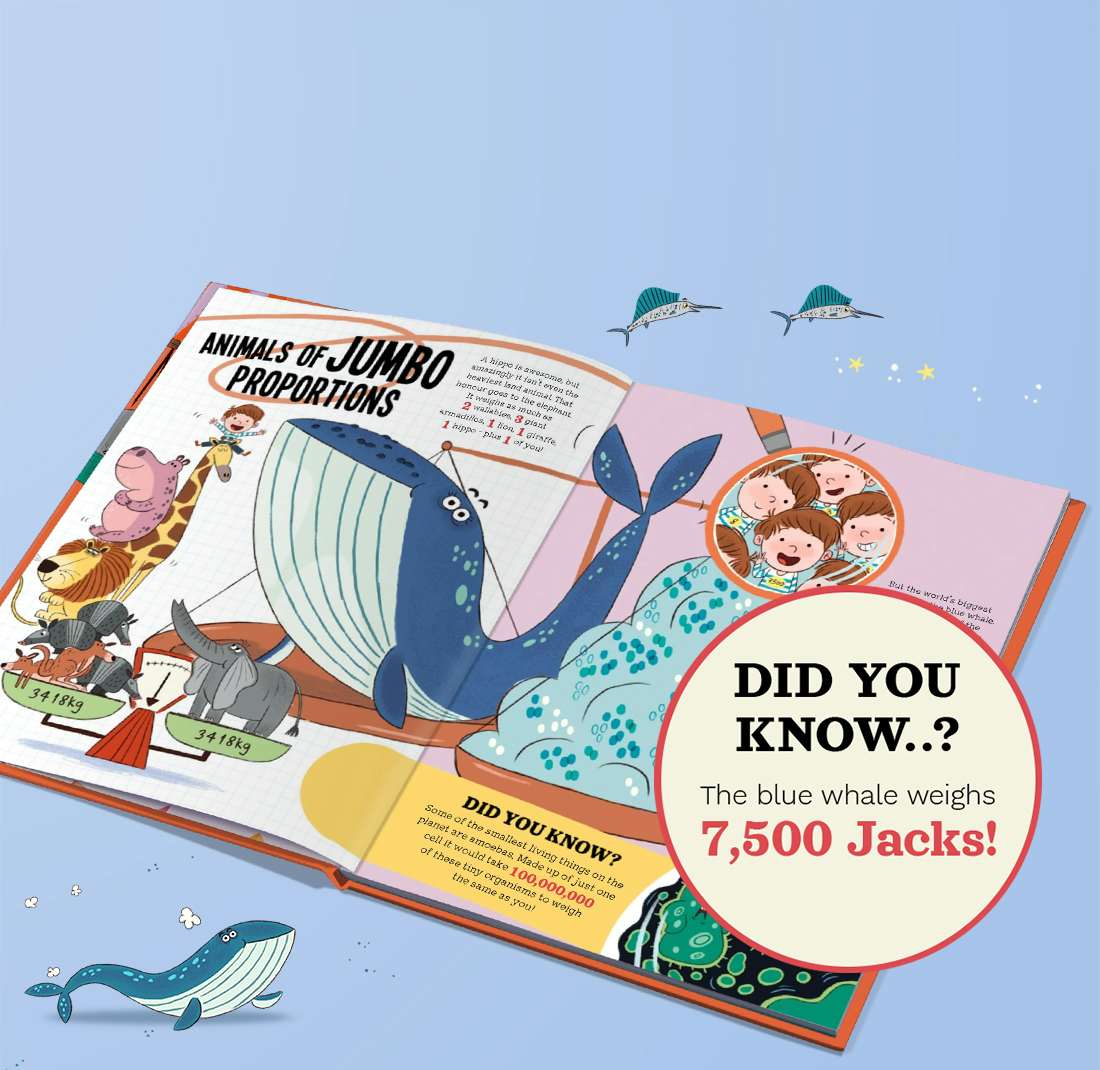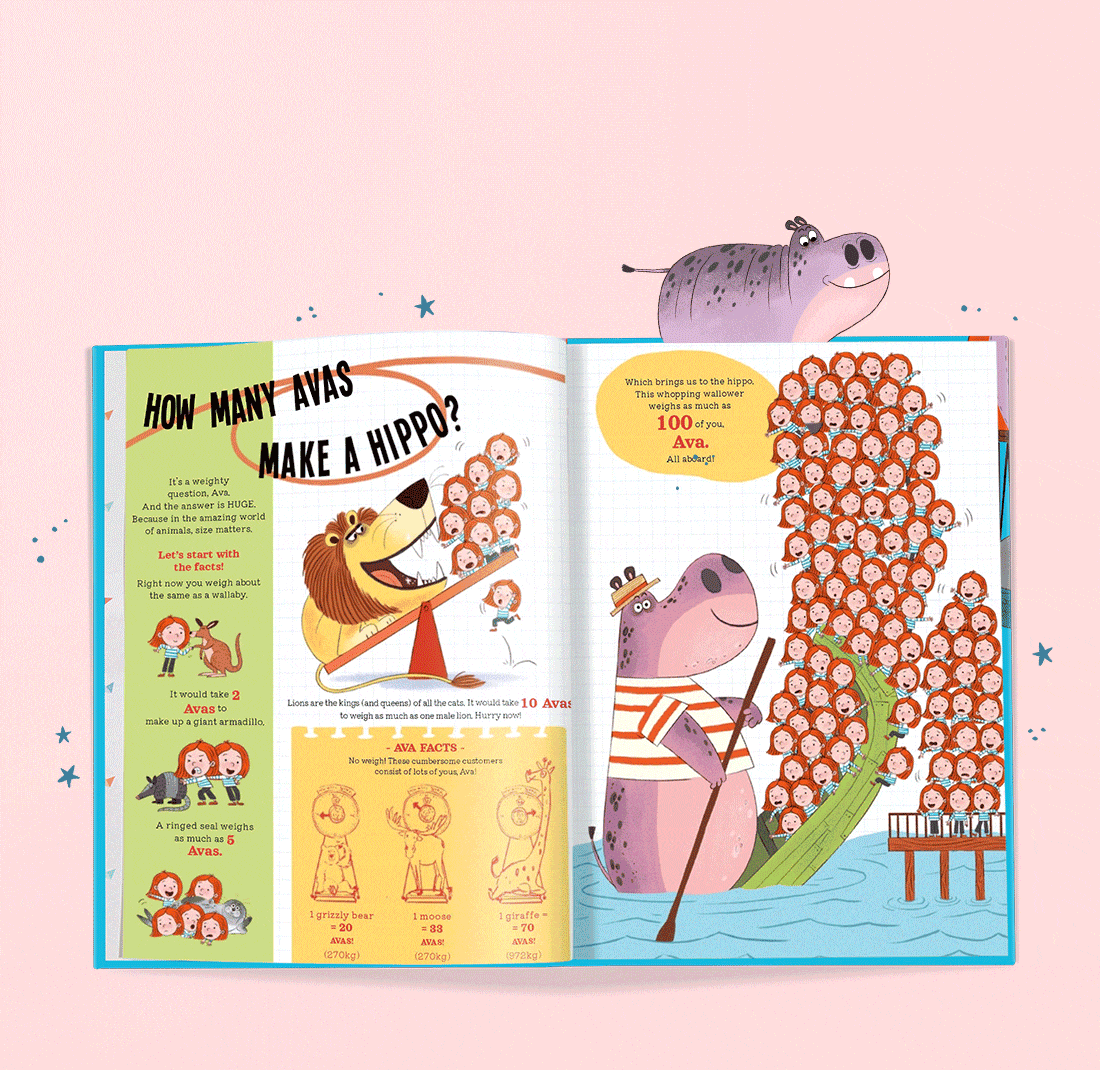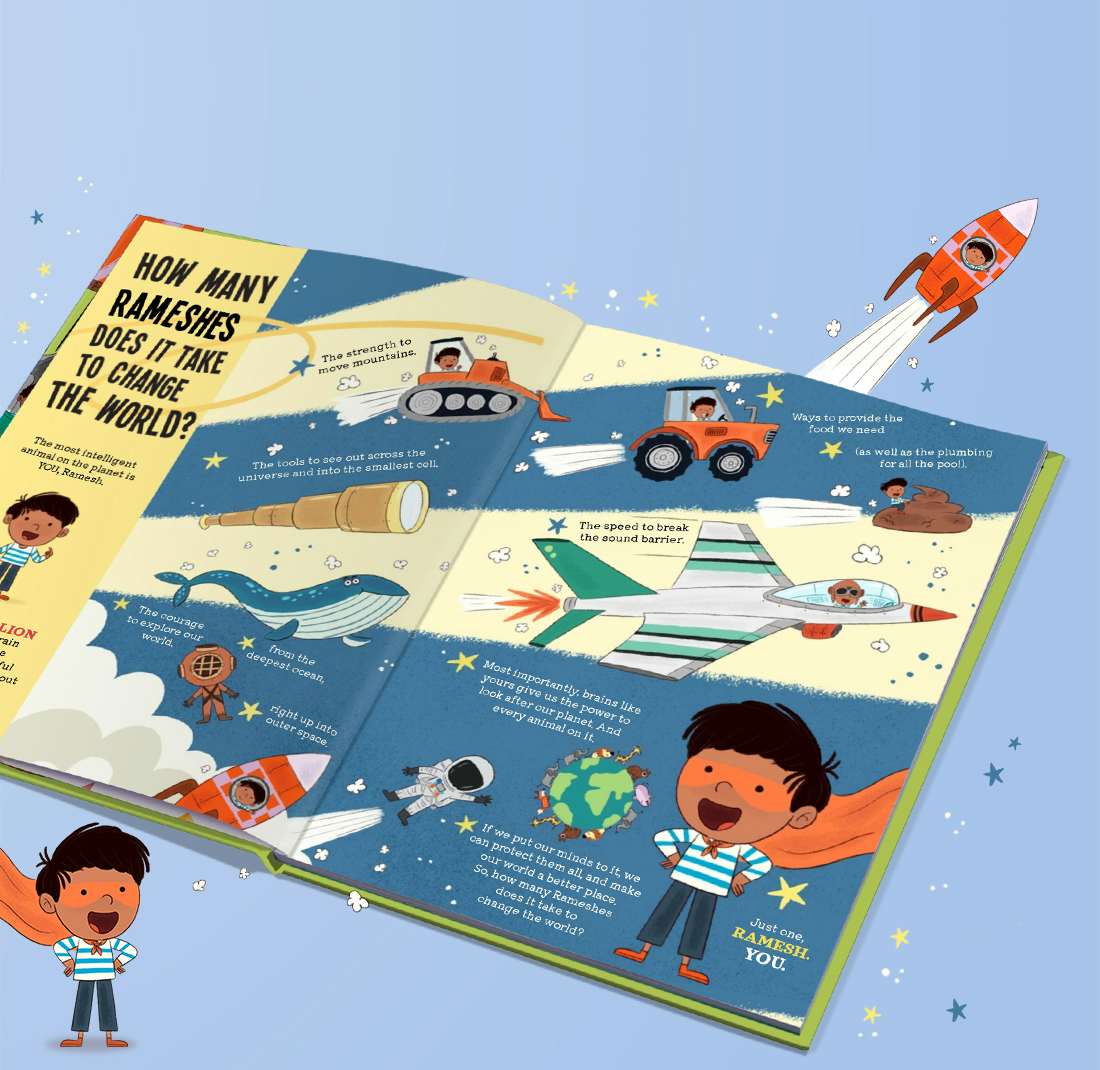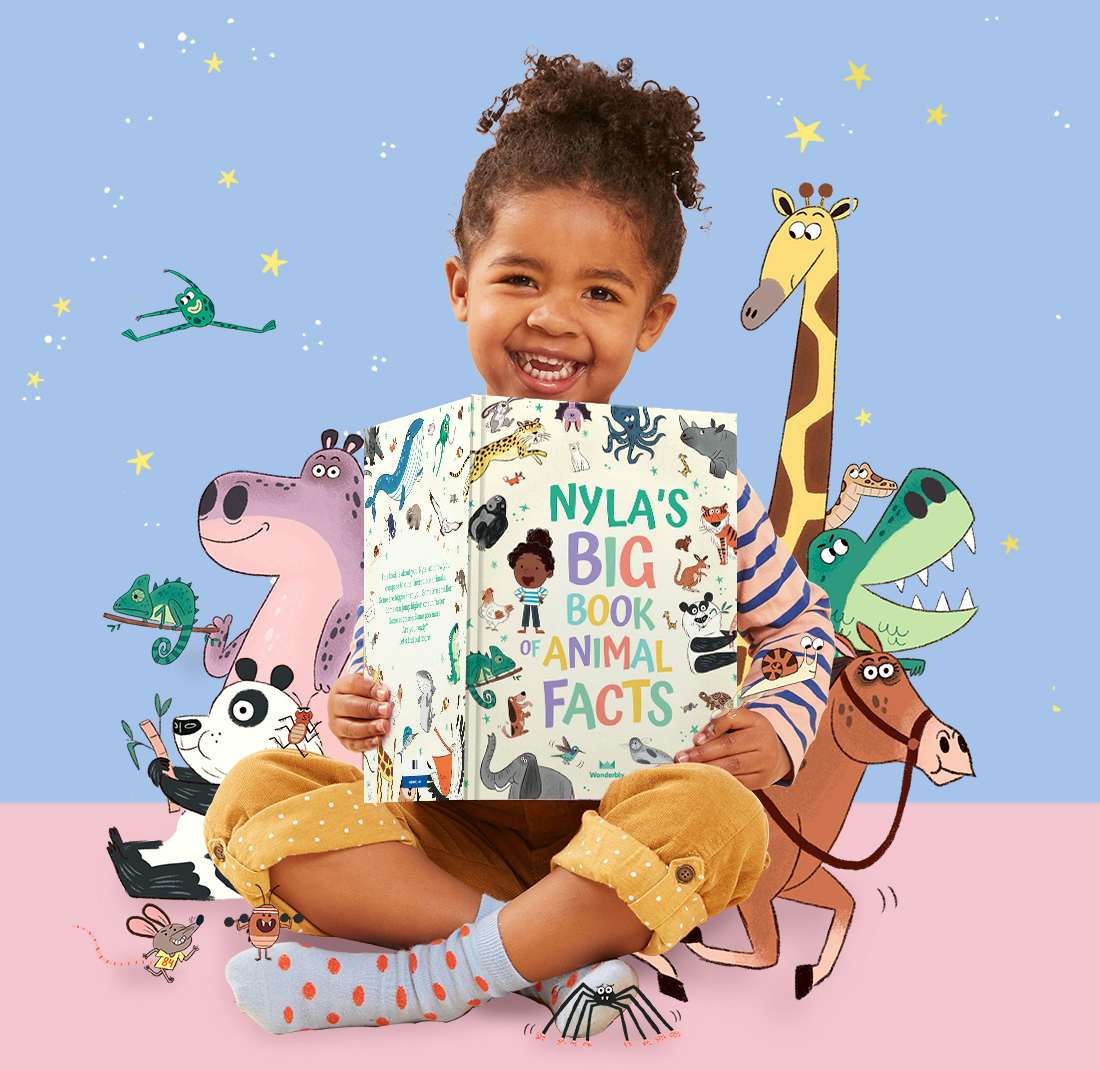 Are you faster than a cheetah? Can you jump higher than a kangaroo? How many yous would it take to lift a gorilla? See how you compare to the world's most incredible creatures in this personalized animal fact book.
Best for ages 4 to 6
Preview all 34 pages before buying
Ships worldwide within 48 hours
Rated 4.8 out of 5
Rated

4.8

out of 5
"It's creative AND educational!" – Paul
Read reviews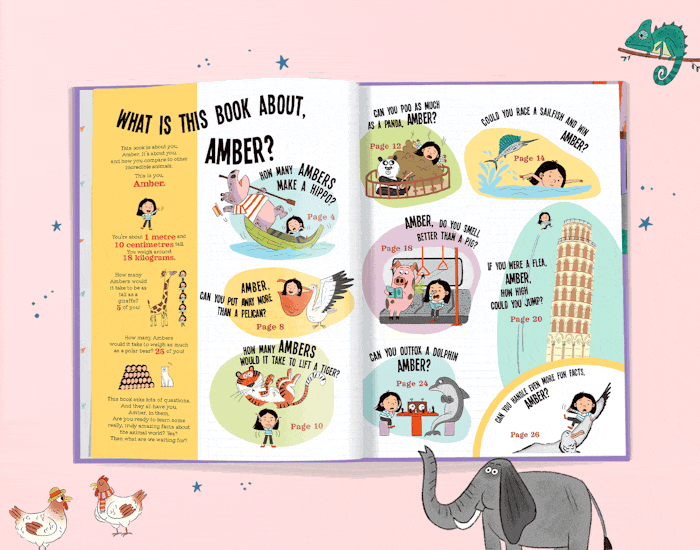 Cleverly personalized to help kids learn
The best way to help kids learn is to make it fun. And we've made it ridiculously fun by getting them to imagine – really imagine – how they compare to their favorite animals. How many yous can a bear carry? Are you brainier than an octopus? Can you poop as much as a panda? (Spoiler: not even close.)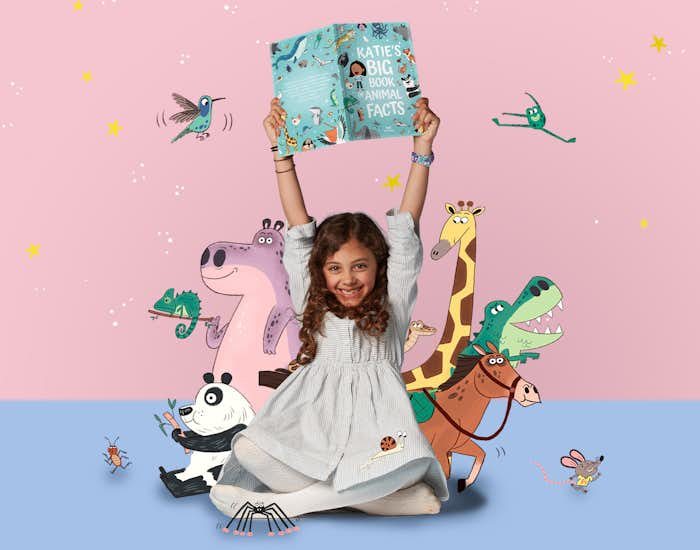 The perfect gift for animal-mad kids
Or for kids who love facts. Or both! In fact, any child will be flabbergasted when they see themselves in their very own book. A sure-fire way to get promoted to favorite auntie, uncle, or grandparent.
Reviews
Rated

5

out of 5
Children these days need to unplug and get back to books. A personalized Wonderbly book is a great way to get them to do just that.
It looks really cute. Perfect for my curious kids
It reminds me of a book from when I was little, and it's a good way for a child to measure up how tall something is by seeing themselves.
My kids love animals, and this has fun facts about them that they really enjoy and understand.
It's creative AND educational!
My children are fascinated with anything that includes them in the storyline. What a great way to illustrate to kids how they compare in sIze to animals."
Animal Fact Book for Kids FAQs
Who would you like to make a book for today?