Your Colours
A brilliantly bright early learning story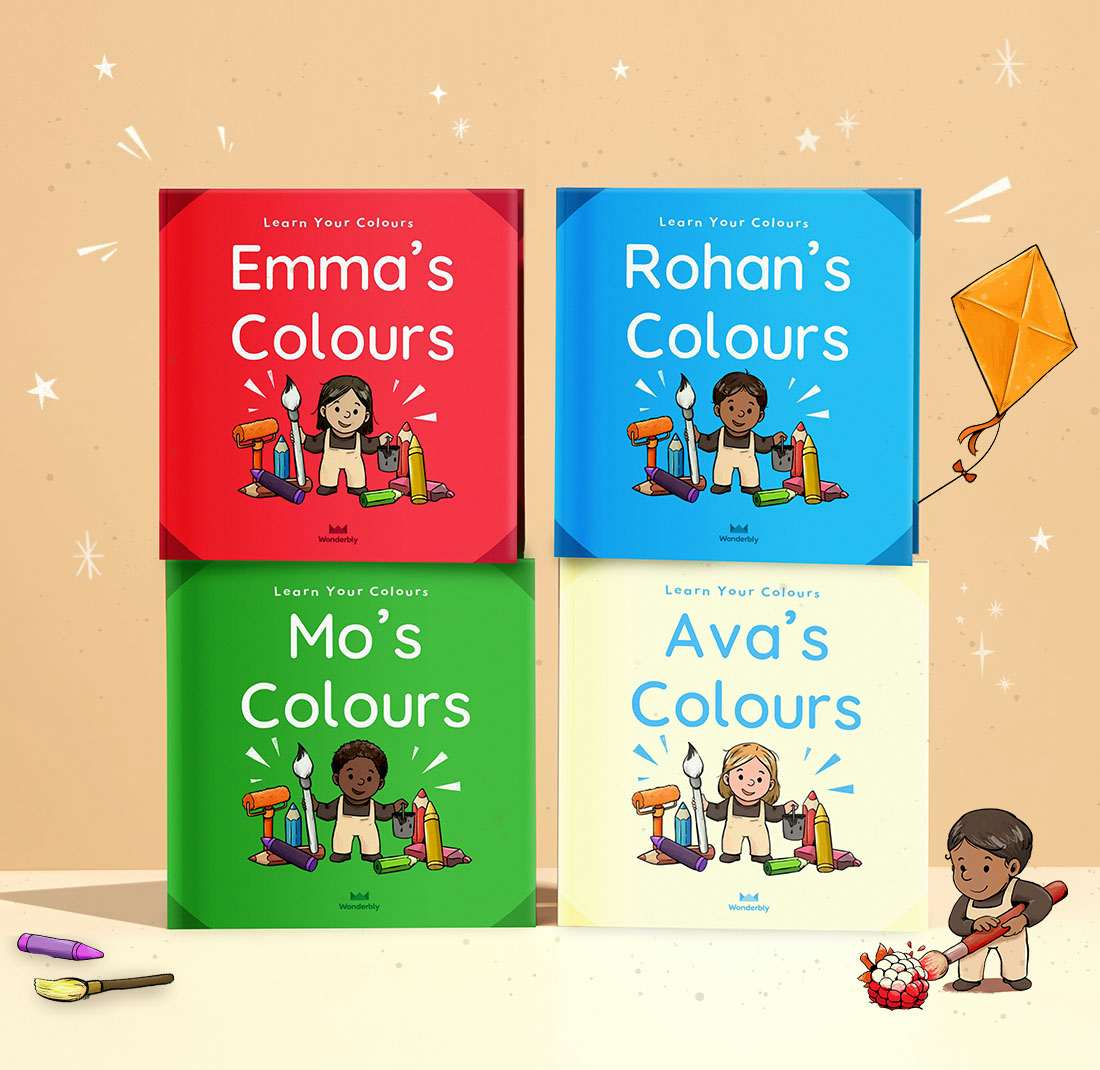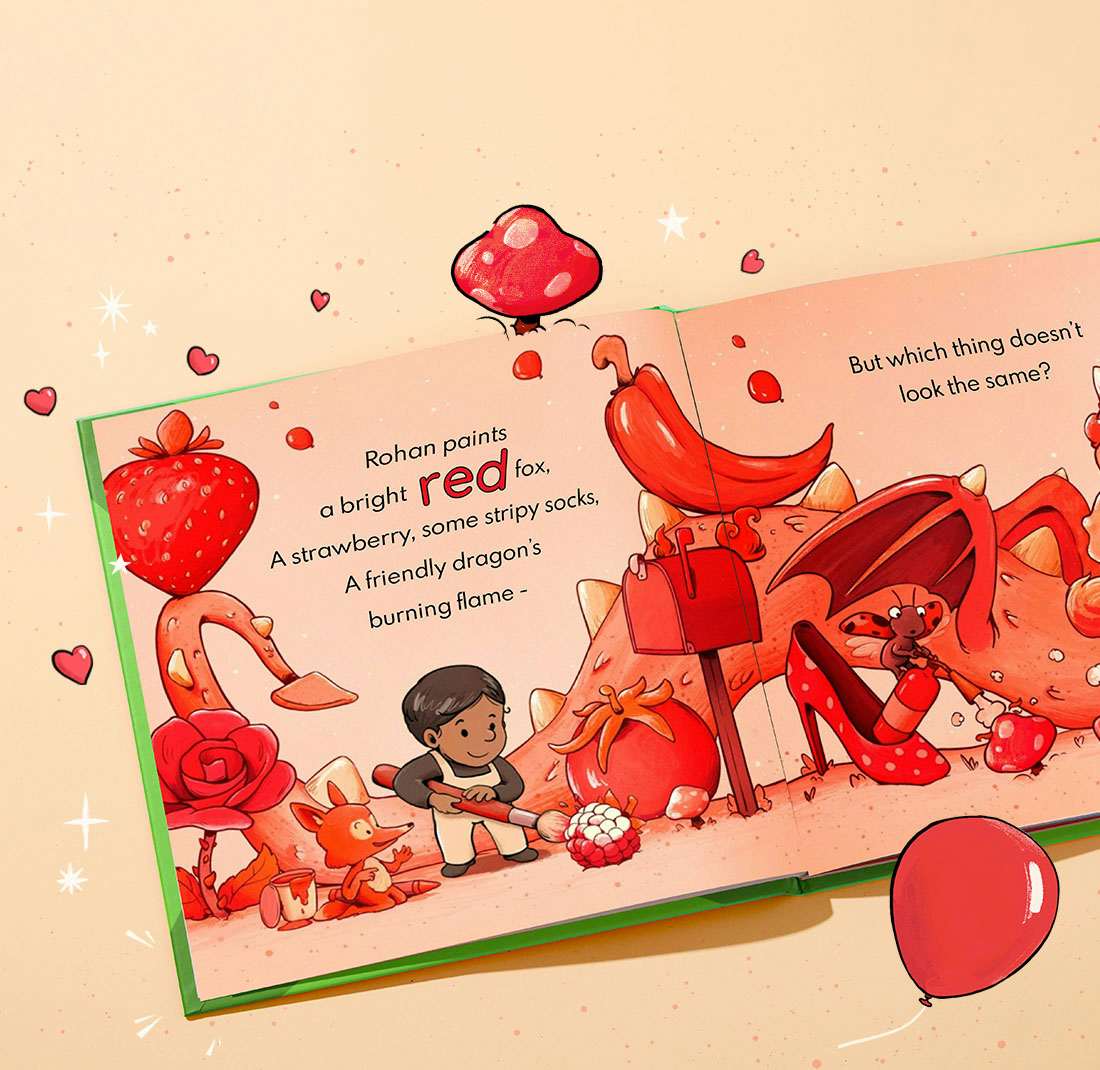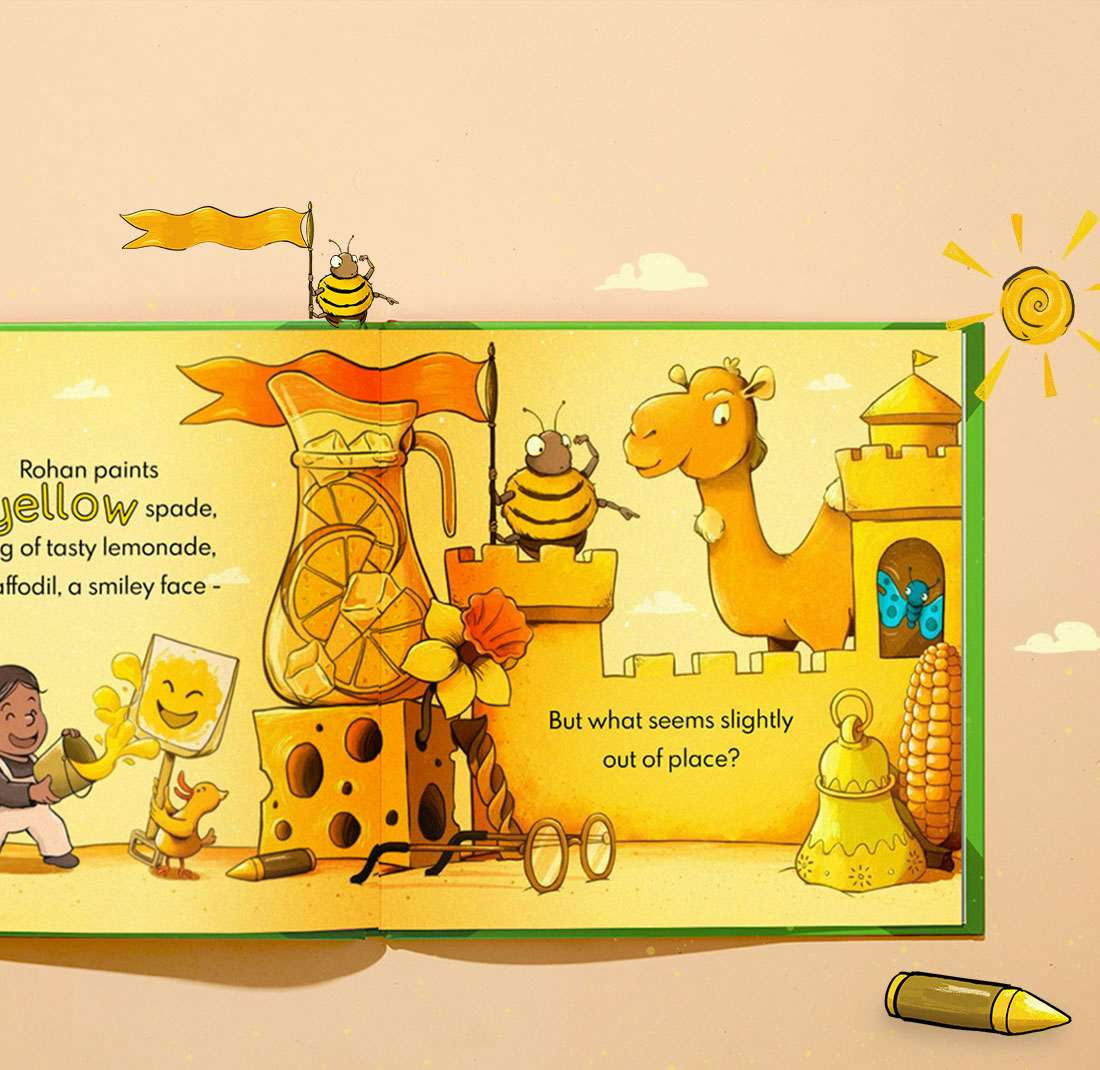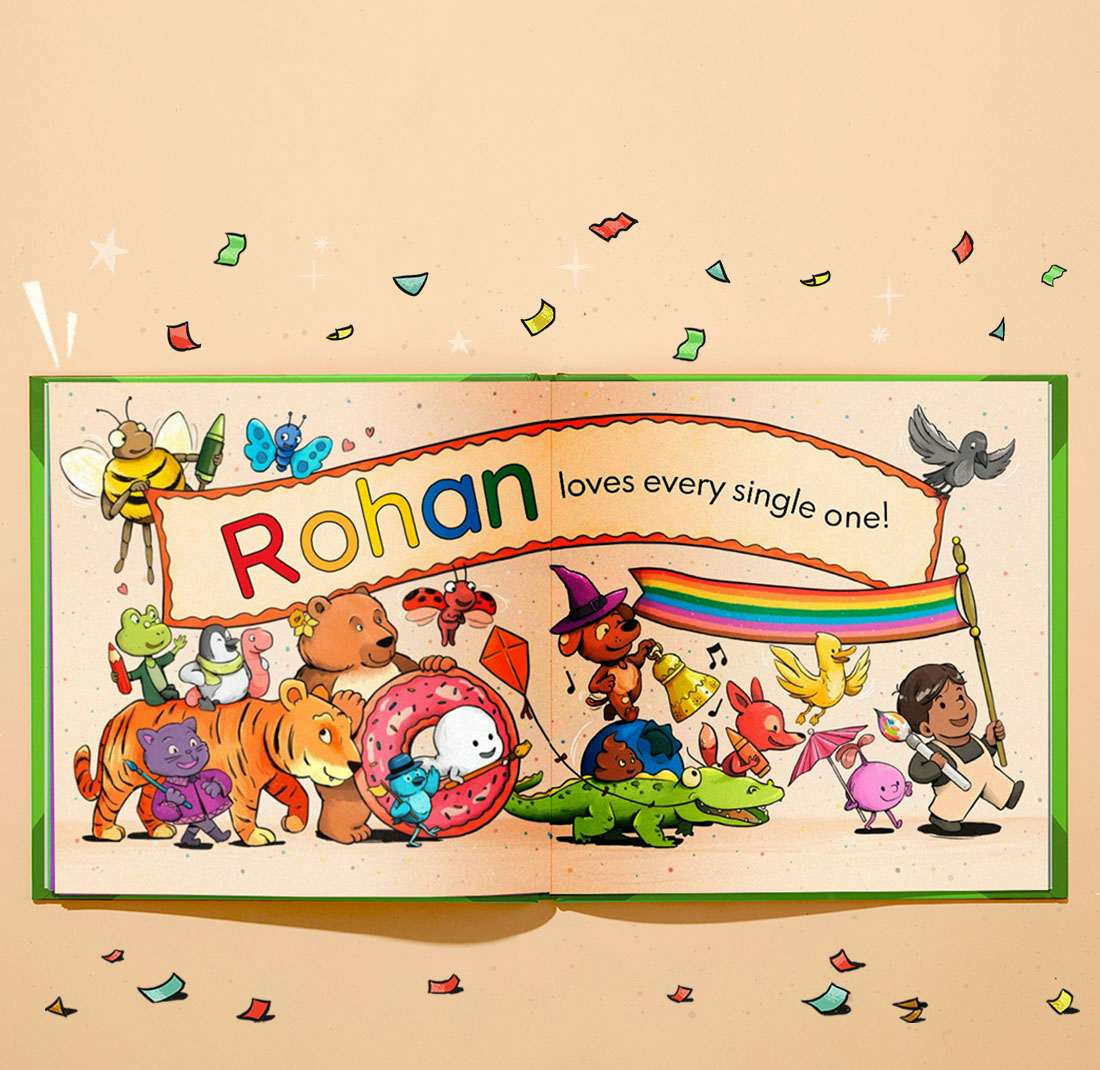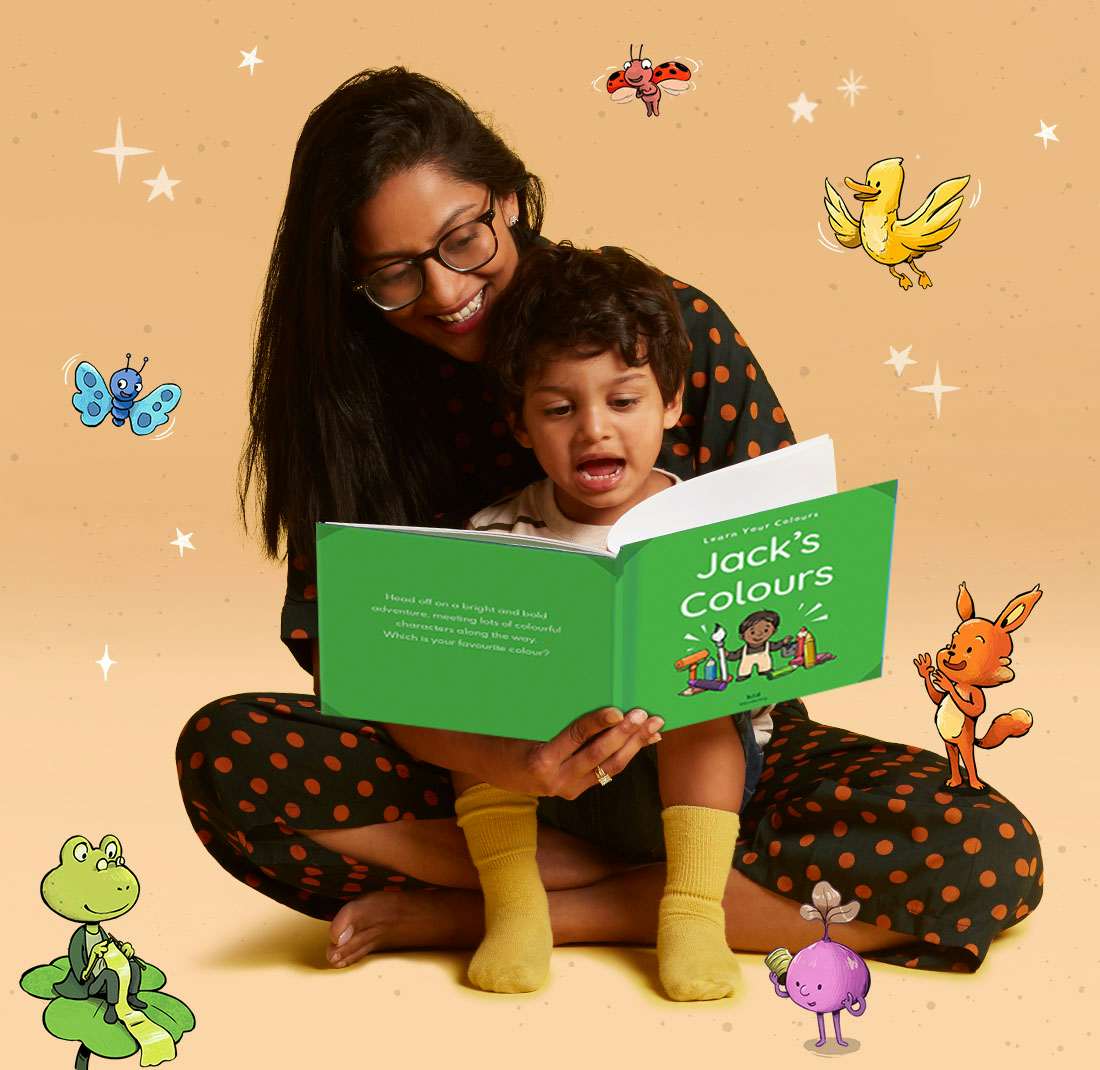 Introduce a toddler to the wondrous world of colours! Personalized page by page, this interactive colours book for kids is brimming with things to spot, say and learn.
Save 25% on early learner books with code LEARNBUNDLE
Recommended for ages 0-3
Preview all 28 pages before buying
Ships worldwide within 48 hours
Rated 4.8 out of 5
Rated

4.8

out of 5
"Excellent pictures. My daughter knows all her colours since we started reading this book!" – Ryan
All Reviews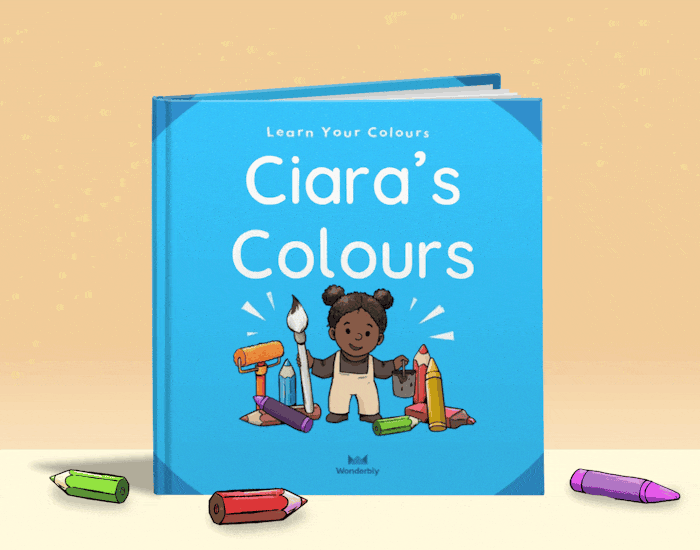 How is the book personalized?
Add your child's name and character, and we'll weave them into every page of their dazzling rainbow adventure. Choose a colour for the front cover (one your child will soon know by name!) and add a personalized dedication message especially for your little learner.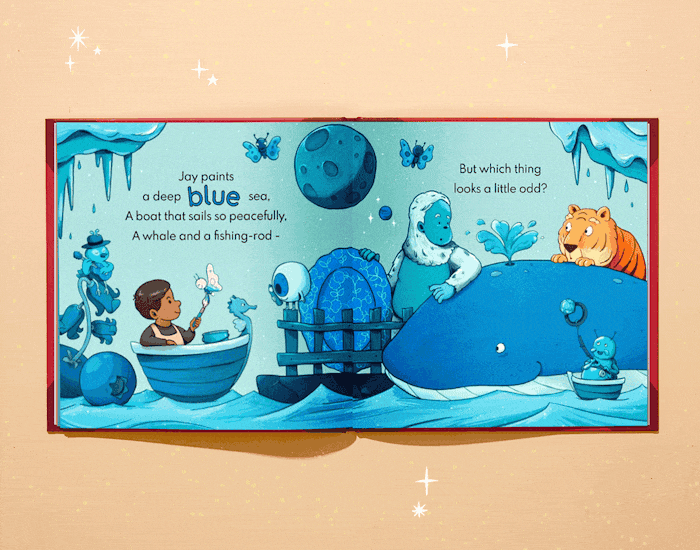 What's the story?
Take a toddler through a wonderland of colour to discover which one is their favourite. Along the way, they spot odd-colours-out everywhere – from a purple plum on the green page, to a blue butterfly on the yellow page. It's an interactive, early learning delight!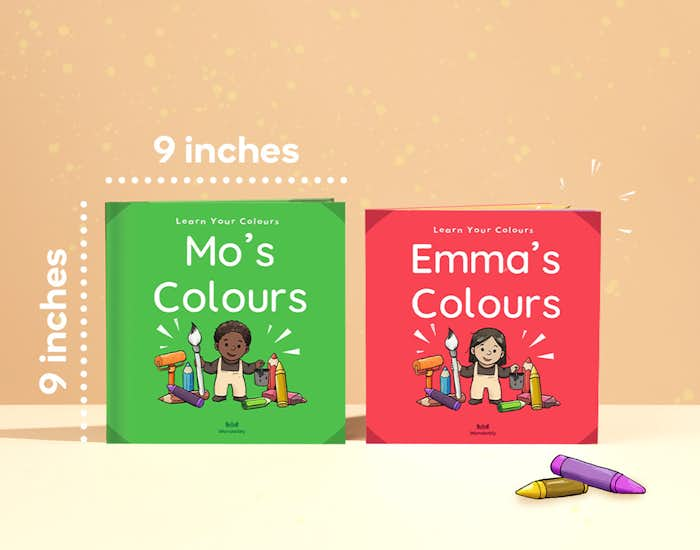 Quality and size
Measuring 9 x 9 inches and made from high quality, hard-wearing paper, this is the perfect book for storytime together. Little learners will love the rhythmical rhymes – and the colourful illustrations, of course! Available in softcover or hardcover, both totally toddler-tested.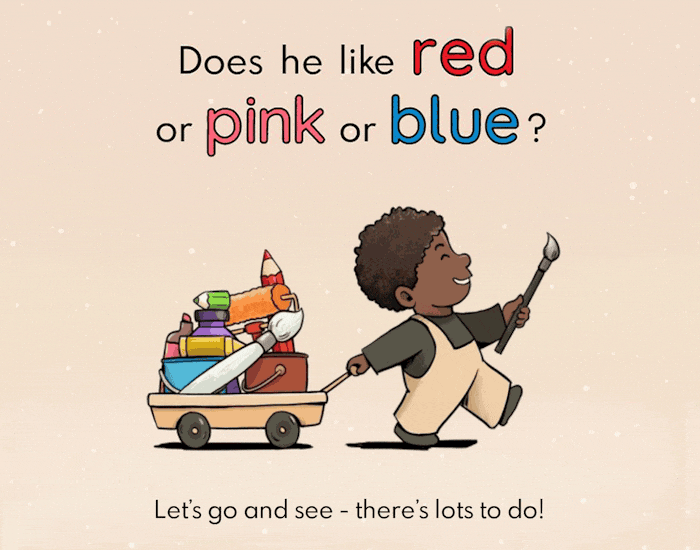 How does it help A brilliantly bright early learning story
We've packed this story with adorable illustrations and delightful details to inspire confidence and curiosity in little learners. Grown-ups buy this book for toddlers taking their first steps on their learning journey, but the sweet story makes it a lovely gift for newborns, too.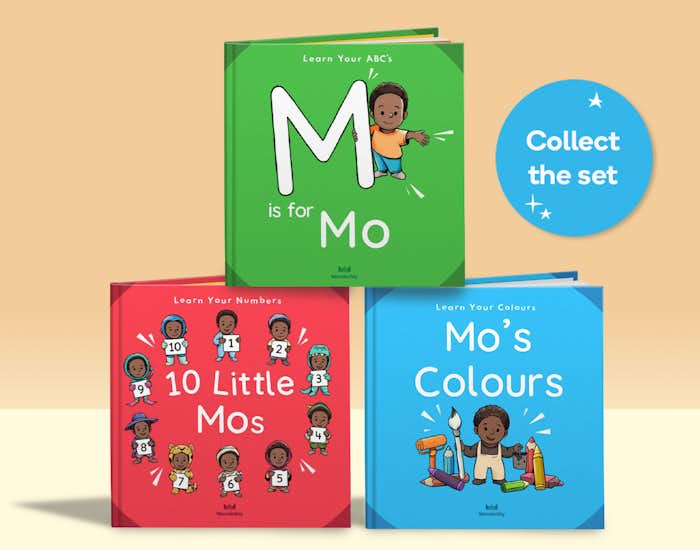 Complete their learning library
Kickstart your child's reading, number and colour-spotting skills with our ever-so-clever personalized ABC, counting and colours books! The perfect gift for preschoolers.
Save 25% on early learner books with code LEARNBUNDLE
Reviews
Rated

5

out of 5
I love that it's educational and also personalized, it'll make it a lot easier to teach the little one their letters and keep their attention. It's also a really thoughtful gift that's one of a kind!
It brings joy to see a child's face when you read them a story that turns out to be about them.
I love the personalized book. Great for my kid who loves books and a great keepsake.
I like to give educational gifts to young children. I like that it can be personalized.
Who would you like to make a book for today?