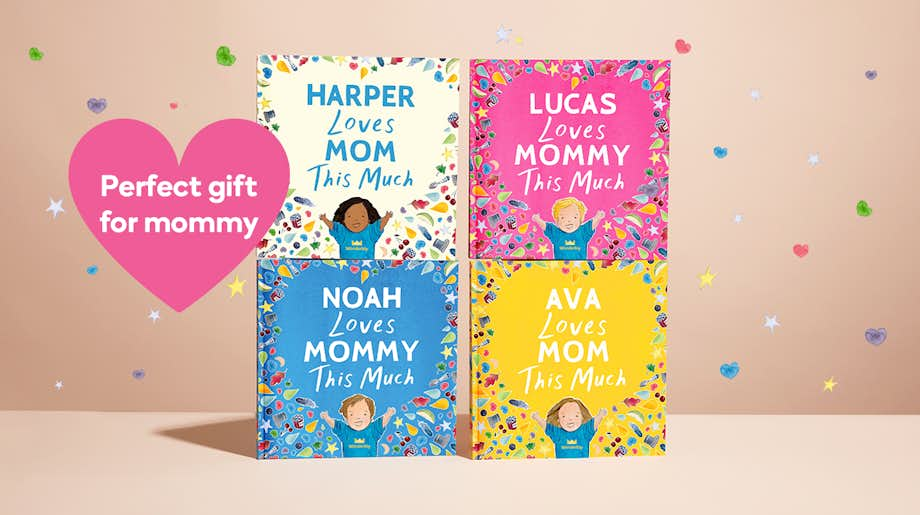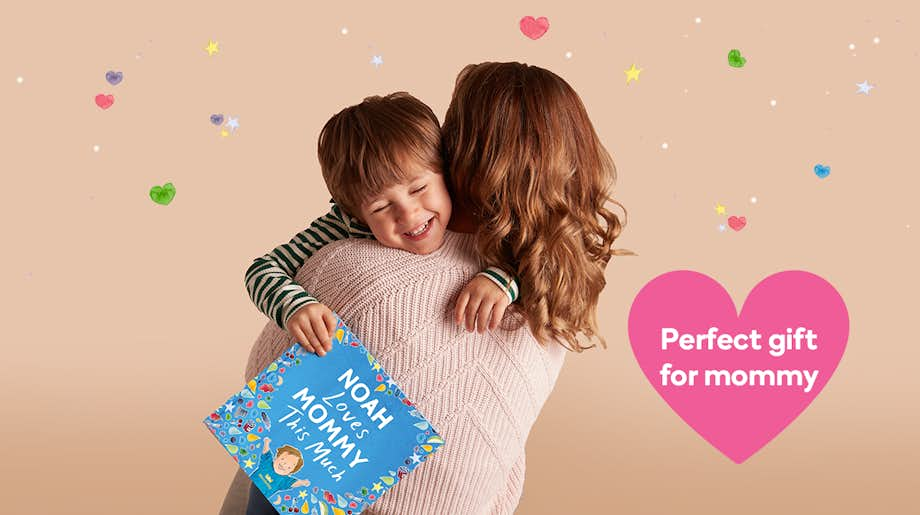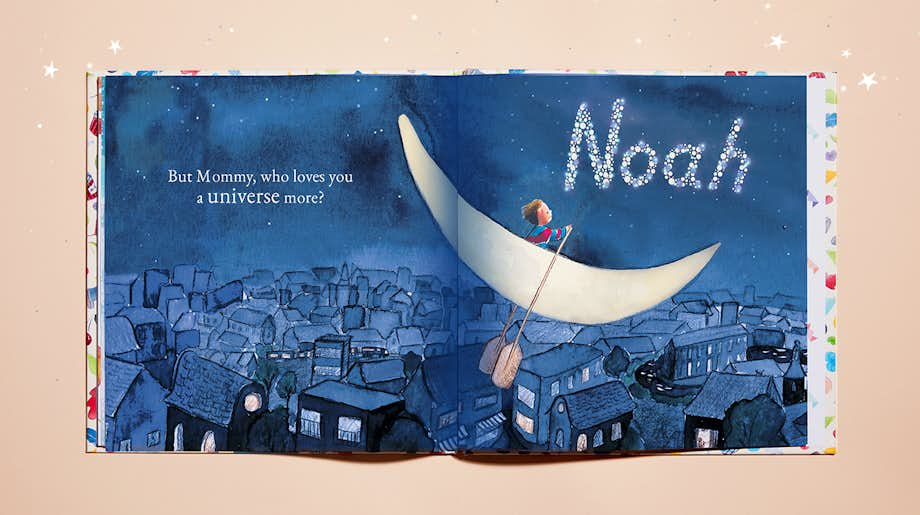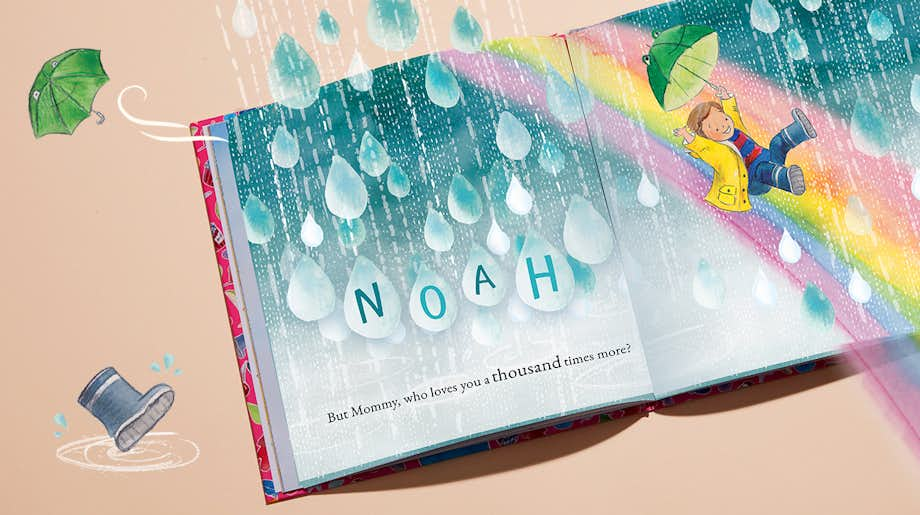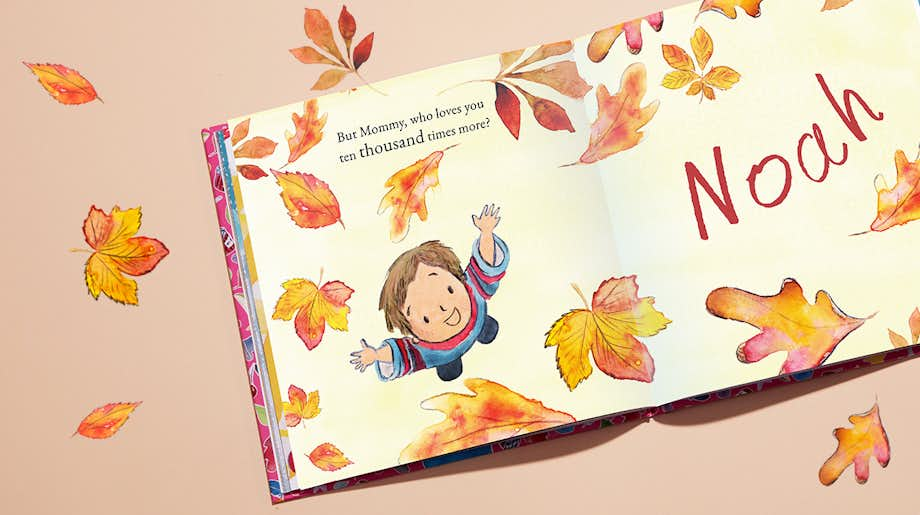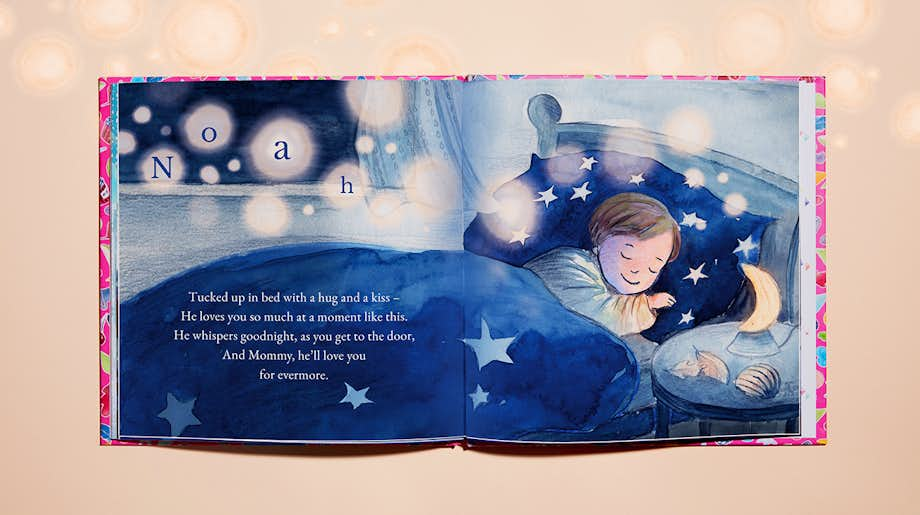 I Love Mommy This Much
Personalized book for mommy
"Dear Mommy, there's someone who wants you to know: they love you – hugely, enormously so!"
Show a mommy how much she's loved, in a beautiful personalized story from her child.
Recommended for ages 0-3
Preview all 34 pages before buying
Ships worldwide within 48 hours
"I'm always looking for good books for my children, and this one's awesome." – Tom
Explore the whole book! Start by adding a child.
Choose the adventurer in your book
"I love personalized books. They're specifically for the person you're giving it to, which has so much more meaning to them!"
Loved by Sam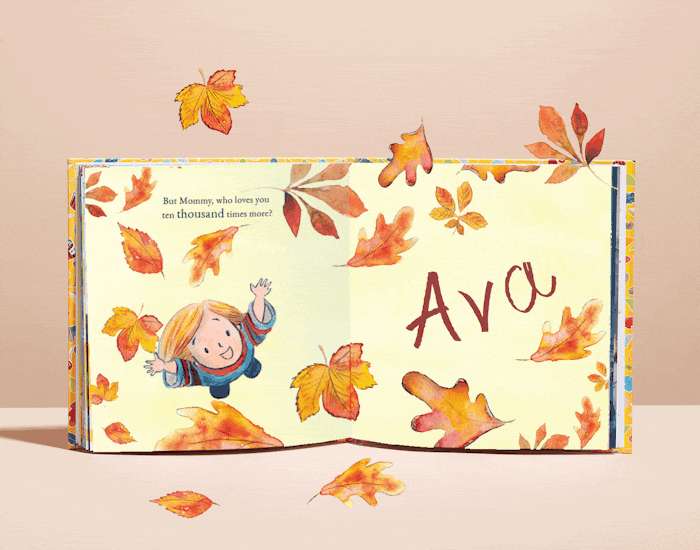 How it's personalized
First, add your child's name and choose their character. Then personalize it with mom's name – whether she's a Mommy, a Mama or a Ma! Now watch as we magically weave both names into the story, on the front cover, and in beautiful watercolour illustrations inside.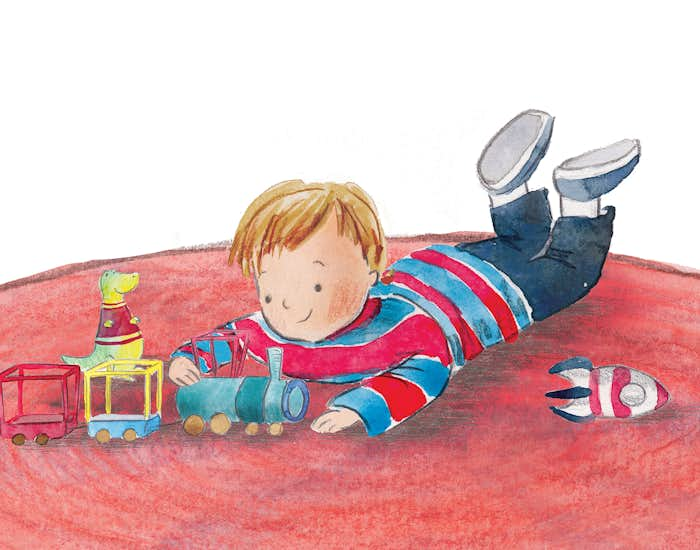 The story
The story follows a day in the life of a child and their mom. During their adventures, mommy is told just how much her little one loves her. More than all the toys in the toybox? Oh yes. Than all the shells on the shore? Of course. Than all the worlds in the universe? Easily!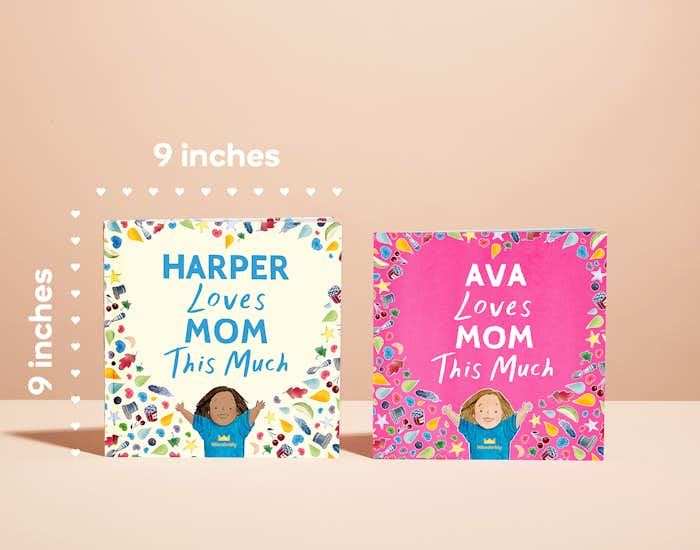 Quality and size
The square format (9 x 9 inches) and thick, high-quality paper makes this the perfect book for storytime with mommy. Available in softcover, or hardcover for extra dribble-proofness (technical term).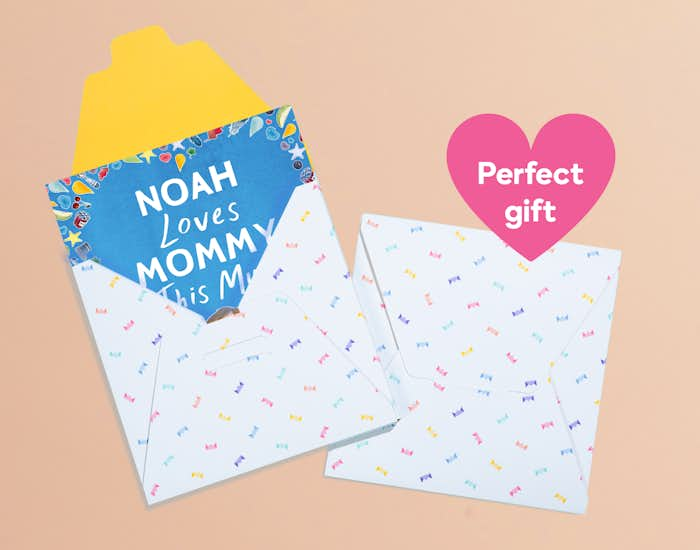 Perfect gift for mom
From birthdays, to Mothers' Day, to 'just because' days! I Love Mommy This Much is an extra-special gift that'll make her heart burst with love when she sees it, and a timeless story she'll treasure for years to come.
Reviews
Awesome book
I'm always looking for good books for my children and this one looks awesome.
Full of meaning
I love personalized books. They're something that is specifically for the person you are giving it to which has so much more meaning to them.
You Love Mommy FAQs
What age is this book for?
This beautiful book was written for mommies of all ages, to be gifted by kids up to 4 years old (but really, we think no child is too old to create a book full of love for their mommy!). The easy rhyme, repetition and big pictures make it a perfect story for reading aloud together.
What occasion is best to buy it for?
The timeless story of love makes this the perfect gift for any occasion. Our customers buy it as a newborn gift, baby shower gift, a gift for mommy's birthday, or as a Valentine's Day gift from a little one to their mom. The story follows a day in the life of a mother and their child, so it's a great story to read every day as part of your bedtime story routine.
How can I personalize the book? 
• Child's first name: the child's name is at the heart of this story, appearing not just in the text, but also scattered throughout the illustrations for your little one to spot. 
• Child's adventurer: we've designed six little characters to choose from, for both boy and girl. Select their gender, then choose from a selection of natural hair and skin tone options.
• Mommy's name: whether she's a mama, a mom, stepmother, grandma or something else, add her name and see it appear on the cover and throughout the story.
• Favourite color for the cover: choose from Arctic Blue, Vanilla, Strawberry or Sunshine. The child's name and adventurer also appear on the cover of the book, making each copy utterly unique.
• Your free personalized dedication message: use our pre-written dedication or pen something all your own, for a personal dedication mommy can treasure every time she opens her book.
What makes this children's book so special?
This personalized 'why I love you' book gives your child the chance to express just how much they love their mommy today, tomorrow, and always. It's a timeless gift that a mother will cherish forever.
Do you do a version for daddy?
Yes! We have several editions for different family members, including books for daddy and books for grandparent. These make unique presents for Father's Day, birthdays gifts or just because. Each edition is personalized from the child. Browse each book series below:
• I Love Daddy This Much
• I Love Grandma This Much
• I Love Grandad This Much
More Wonderbly books to make your child feel loved
Get more clever ideas and swashbuckling updates