A Letter for the Littlest Bear
Introduce a new baby to the whole family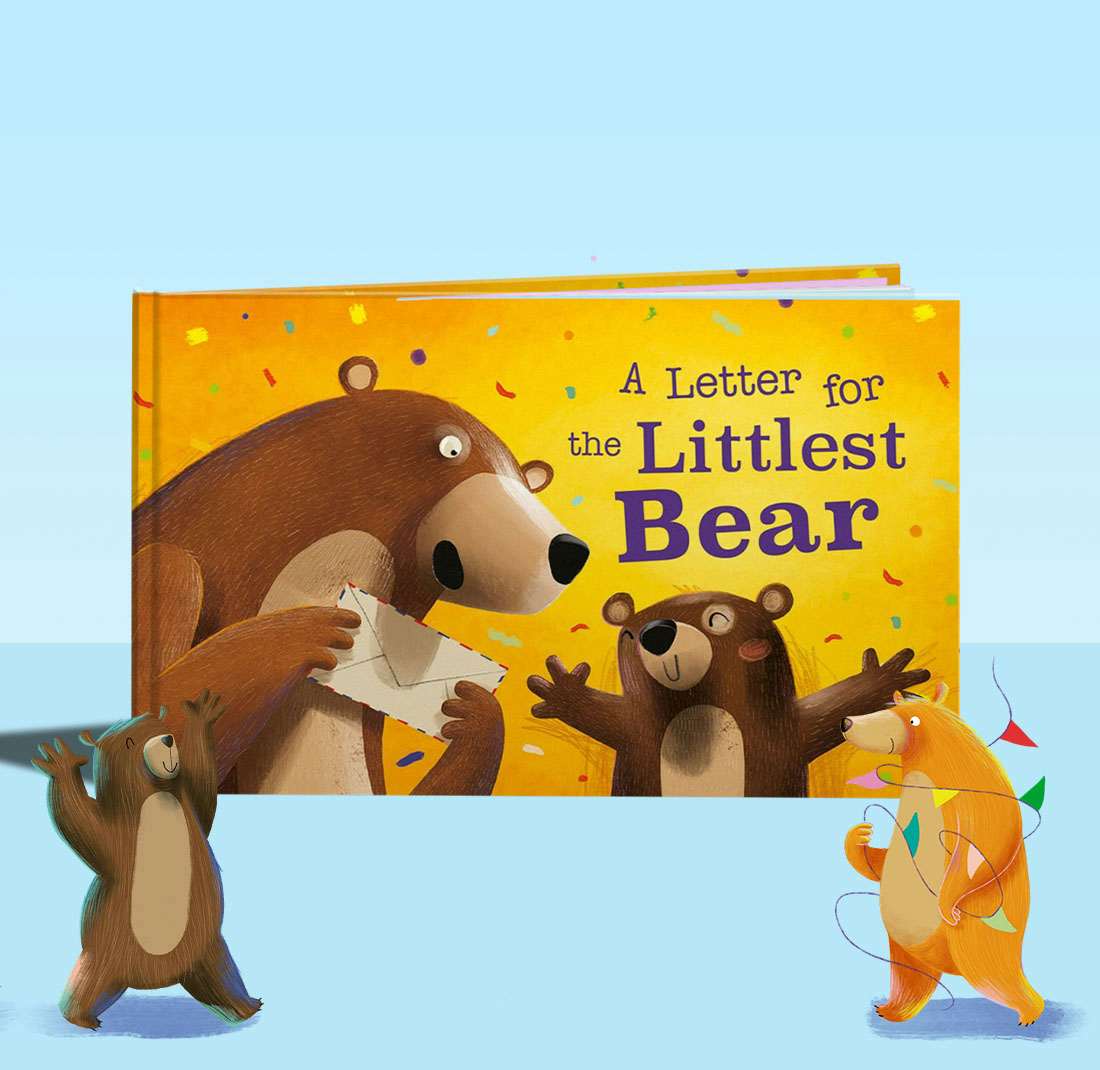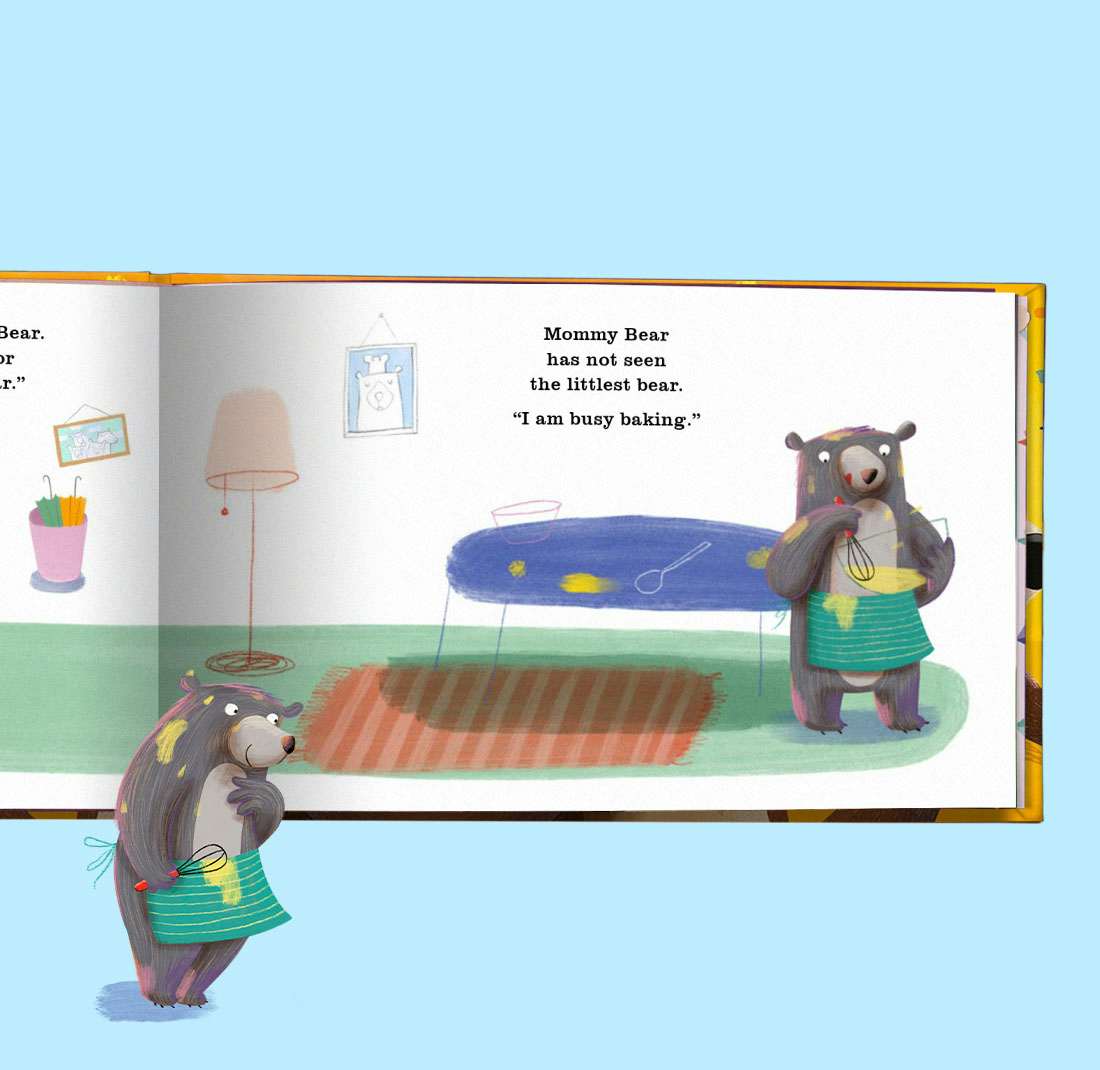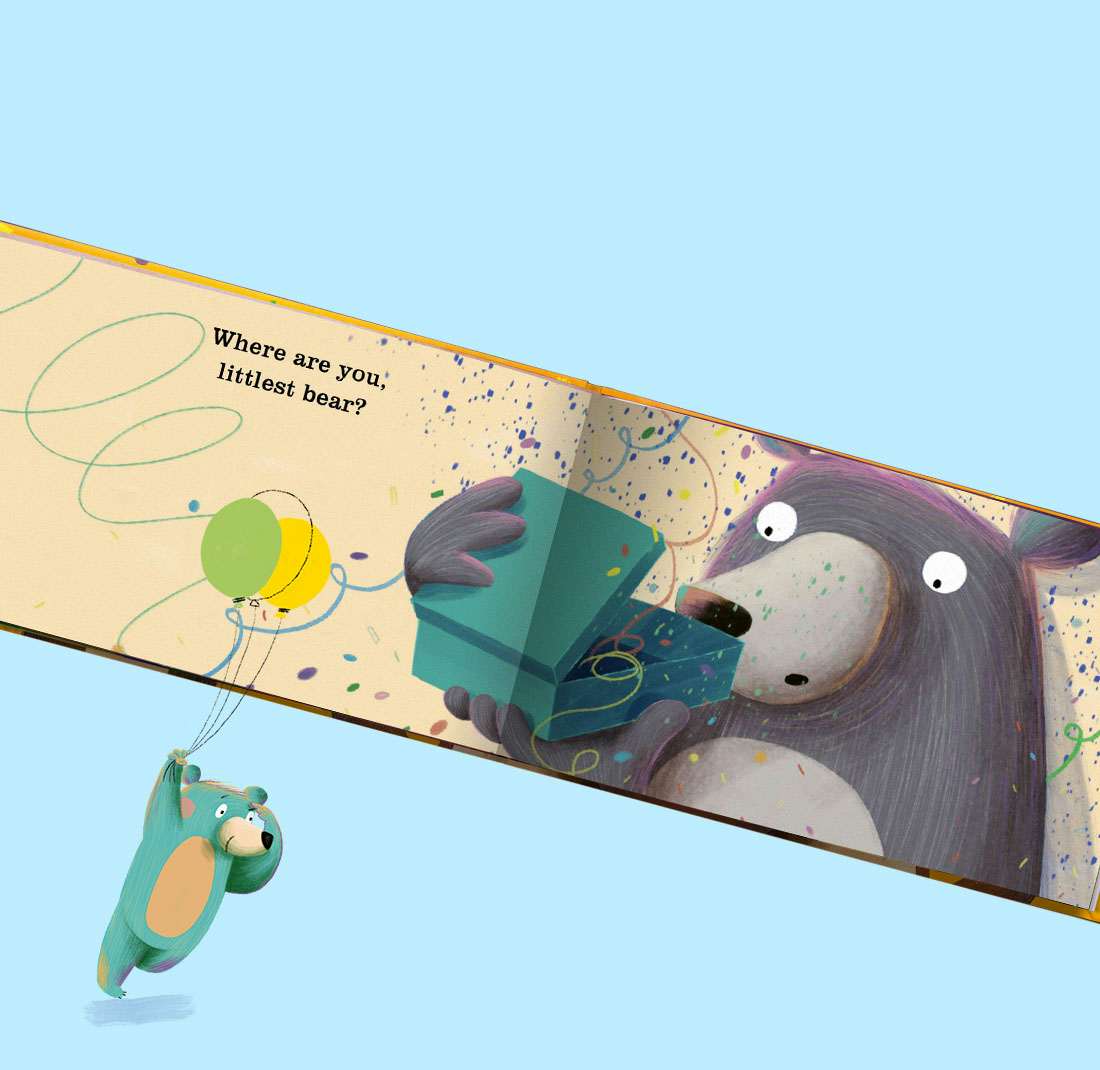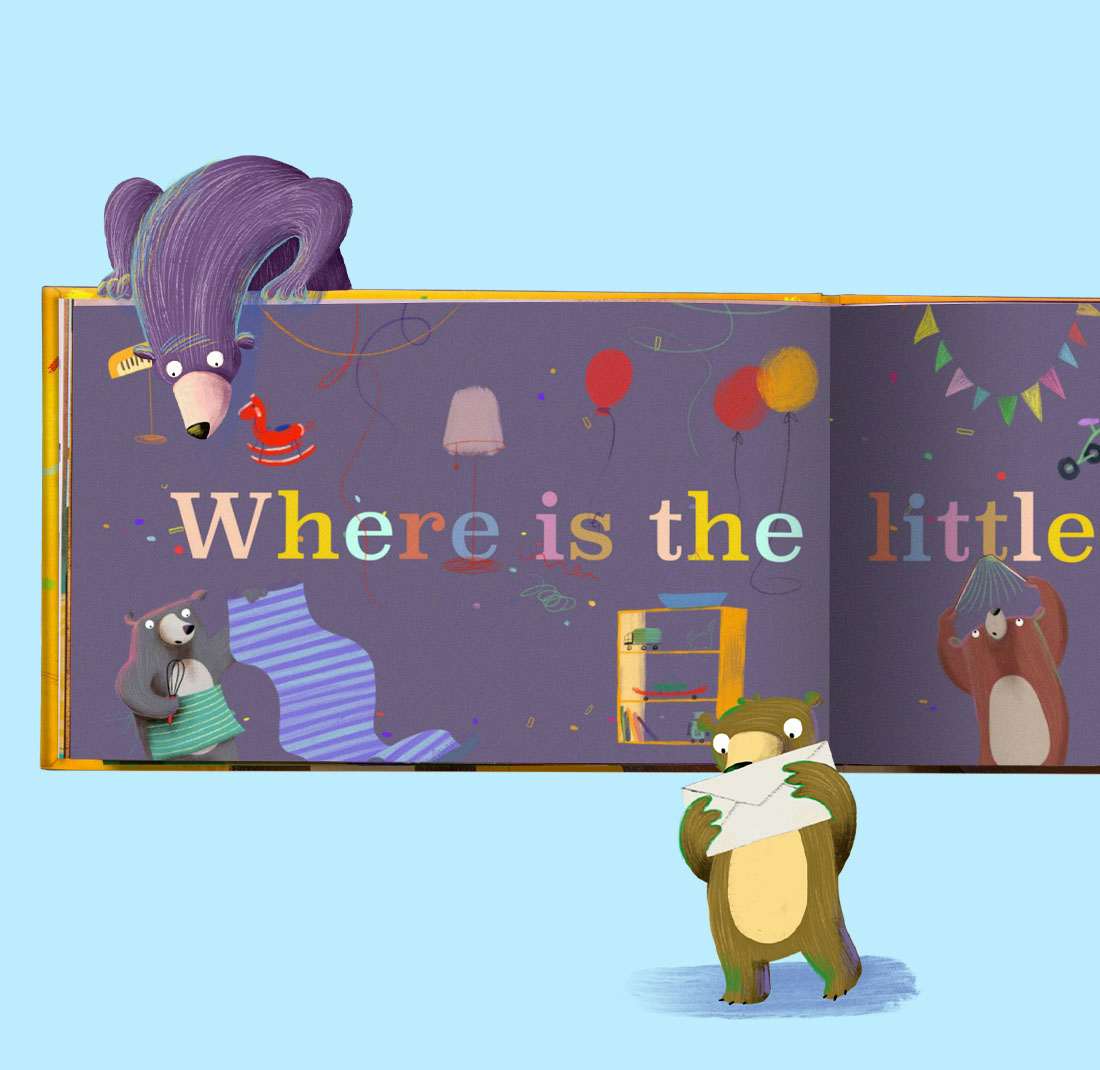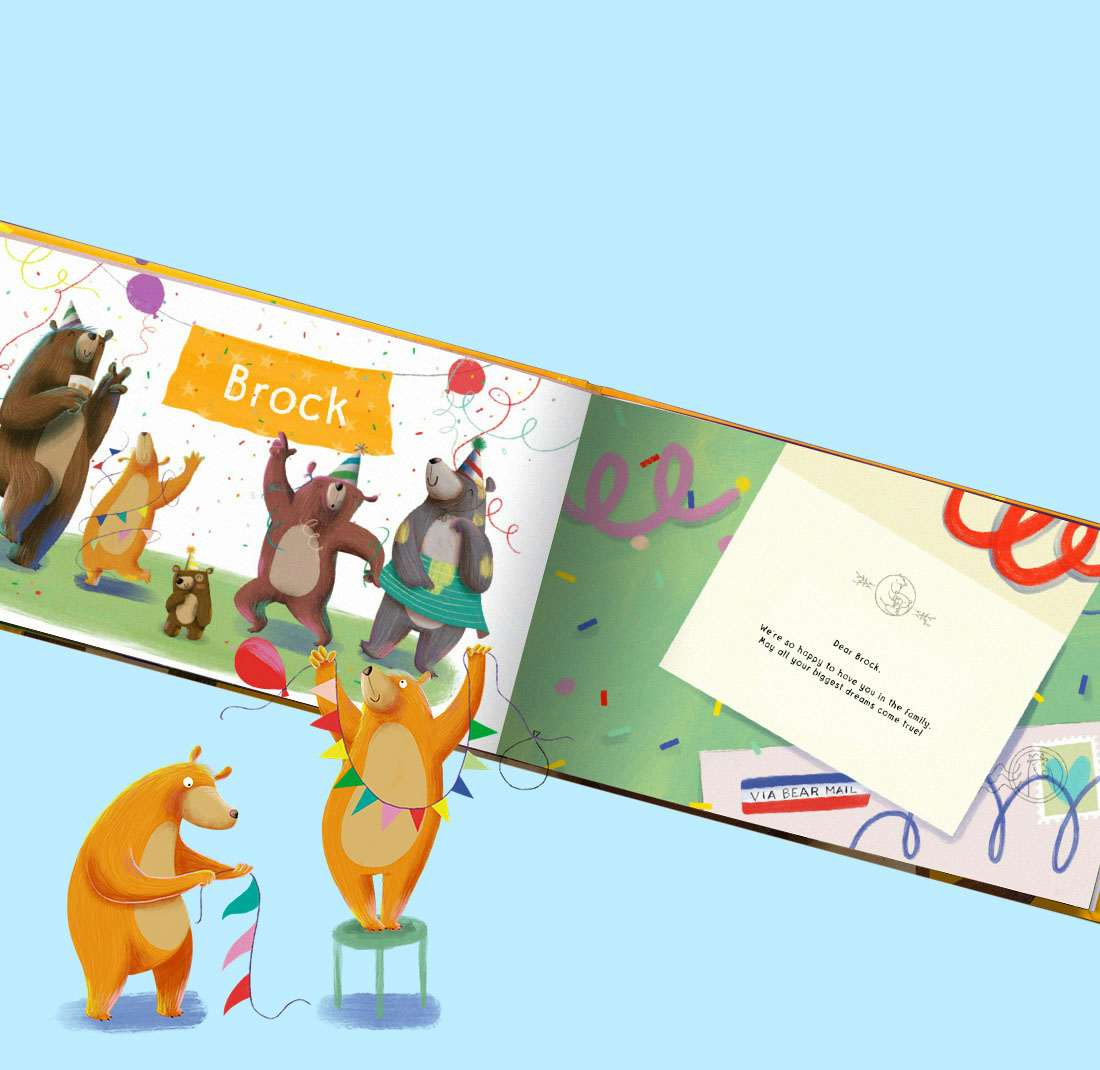 Introduce a little one to their family. You decide who a child meets in this magically-personalised book, as your special letter makes its way to them, bear by bear.
Recommended for ages 0-4
Preview all 18+ pages before buying
Ships worldwide within 48 hours
Rated 4.7 out of 5
Rated

4.7

out of 5
"It was amazing to be able to add so many family and friends! She'll love reading it when she's grown-up, too." - Lily
Read reviews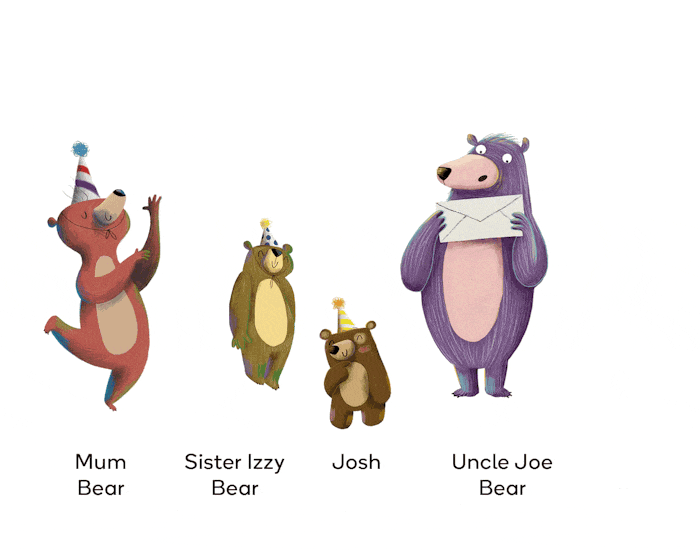 Feature the whole (furry) family
Add and name up to 9 different bears in your story. Friends, family and loved ones of all kinds can be part of this wondrous welcome to the world.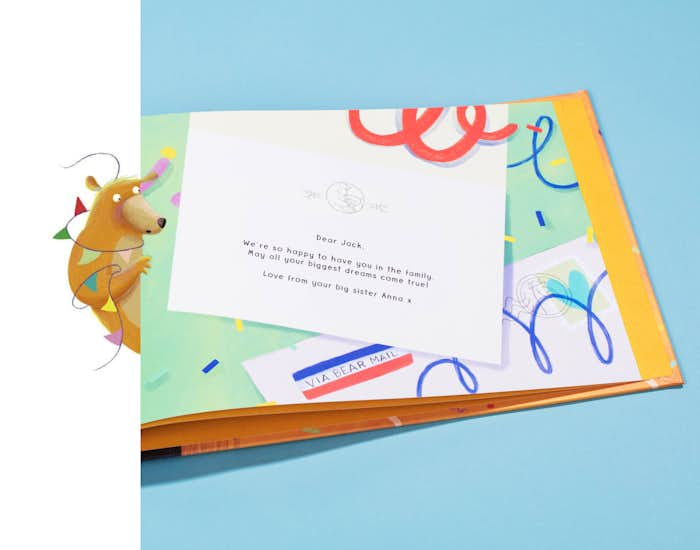 Special delivery!
By the end of the story, your little one will discover a fabulous letter with your personal dedication inside for them to treasure.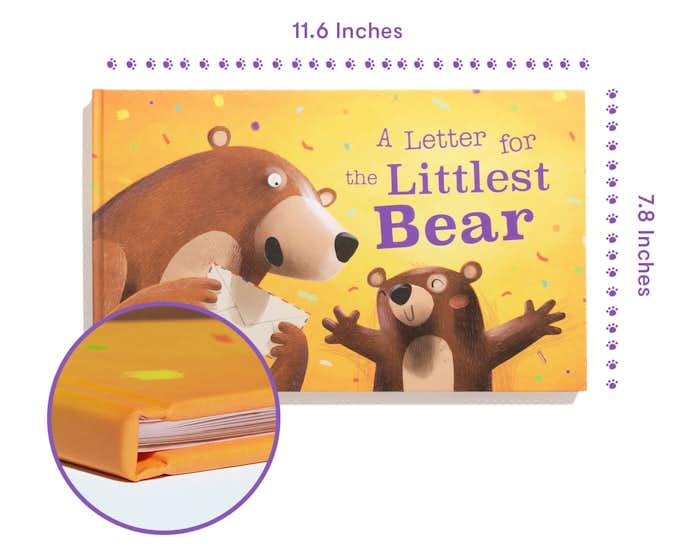 Made to be enjoyed forever
Every book comes in hardcover, and is made to last a lifetime. It measures 11.6 inches x 7.8 inches and is printed on luxuriously thick paper.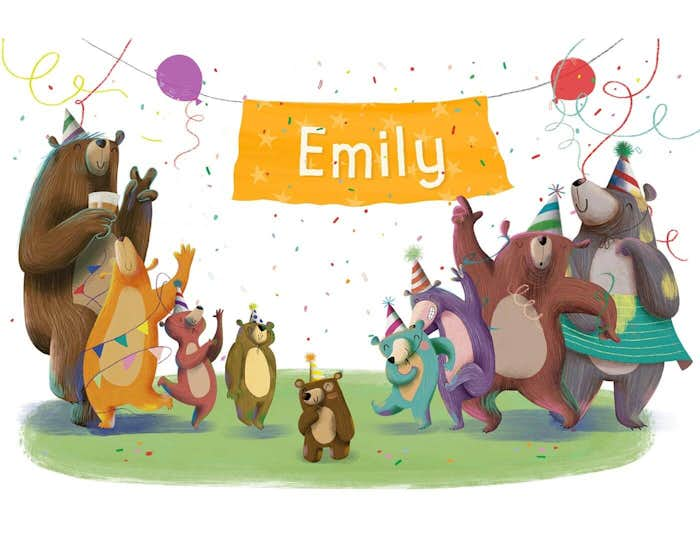 A gorgeous snapshot in time
A Letter for the Littlest Bear is the perfect way to capture a little one's early years... something they'll love even when they're all grown-up and (occasionally) a little bit grizzly.
Reviews
Rated

5

out of 5
The whole family loved seeing "their page"
I bought the Littlest Bear for my youngest grandson & the whole family loved seeing "their page" - laughed at what they were doing and loved being part of the story! I'm sure Joey will love hearing it too.
Loved it instantly
"I read the first line and I loved it instantly."
Everyone loves it!
"Lovely way to explain a new arrival and show an older child that they are still special."
Perfect fit
"My daughter loves to name her family members. She also loves bears, so it's a perfect fit."
SUPER cute story for someone adopting
"Just wanted to share something… This would be a SUPER cute story for someone adopting!!"
The perfect present
"A really neat gift to send to a family who's recently had a new arrival in their life."
Who would you like to make a book for today?