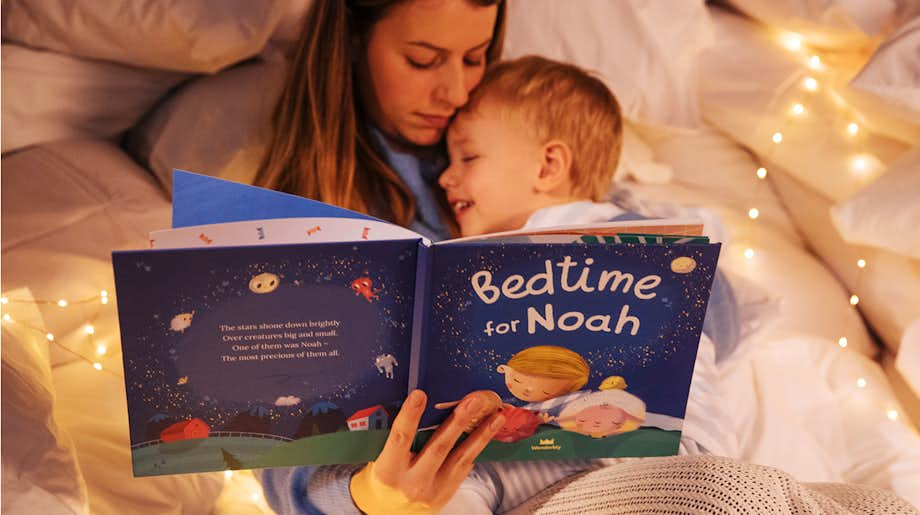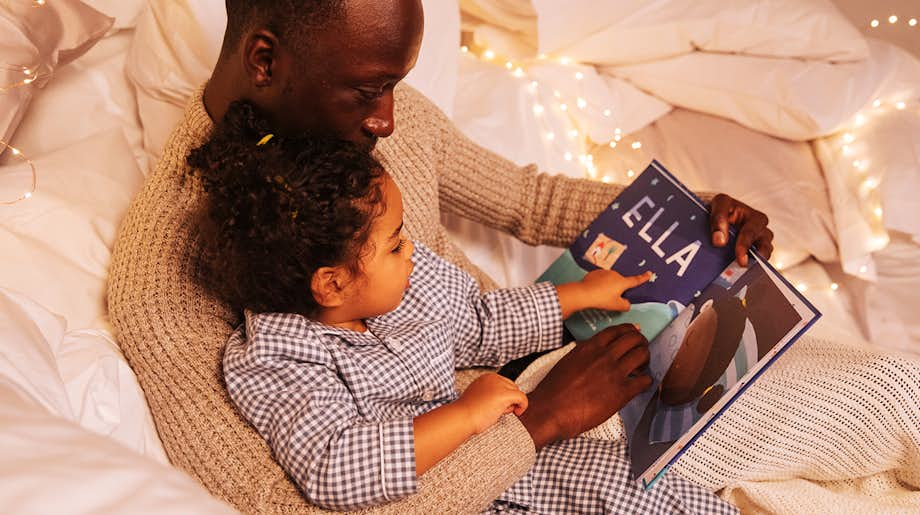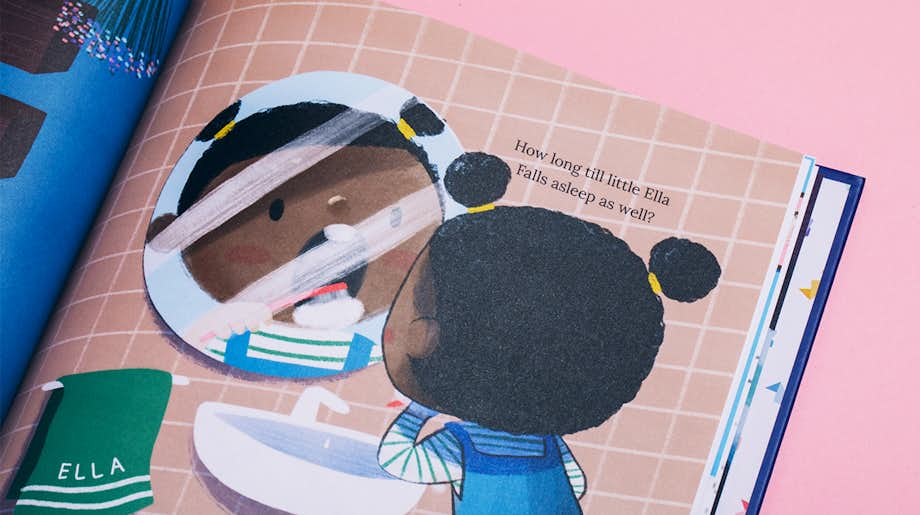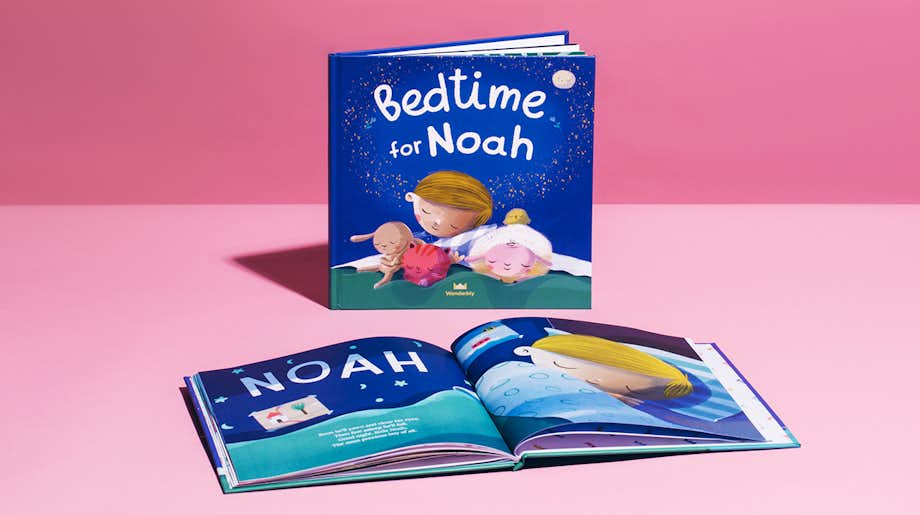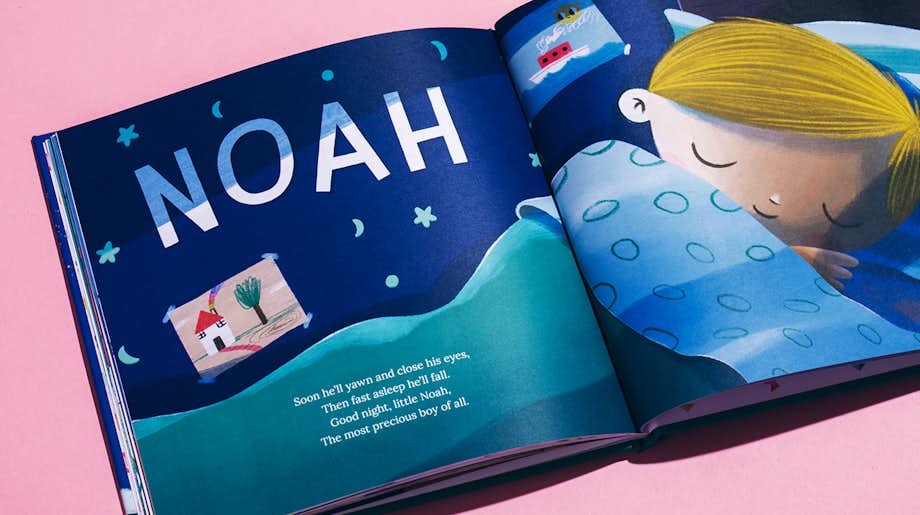 Bedtime for You
A personalised bedtime book
Perfect for the sweetest of dreams. A beautifully illustrated and written bedtime story in charming verse, it's the cosiest, cuddliest countdown to sleep, ever!
Recommended for ages: 0-4
Preview all 26 pages before buying
Ships worldwide within 48 hours
"There's nothing better than a personalised bedtime story with your child, a time for bonding." - Ellie
Create and preview the child's entire book
Choose the adventurer in your book
"I have a difficult time getting my 4 year old boy and 1 year old girl to bed at night - a book customised for each of them does just the trick!"
from Rachel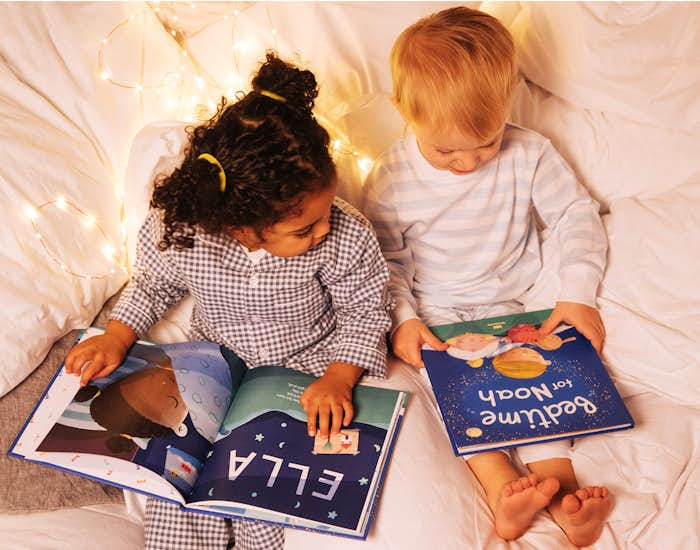 Personalised for the most precious child of all
From the front cover to the final double page spread, and in each rhyming refrain, the child's name is featured throughout this bedtime story – to give them (and you) a warm, snuggly feeling.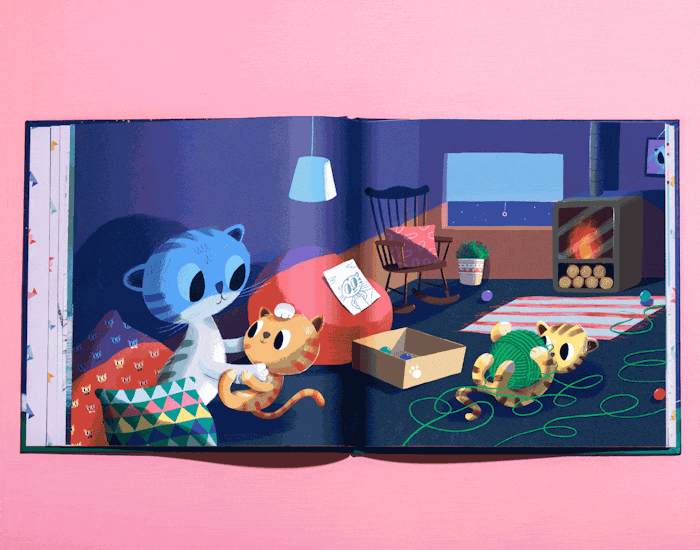 5, 4, 3, 2, 1… Zzzzzz
Five woolly lambs, four fluffy chicks, three rather adorable rabbits… The child is carried off to sleep by a cuddly cast of the cutest animals.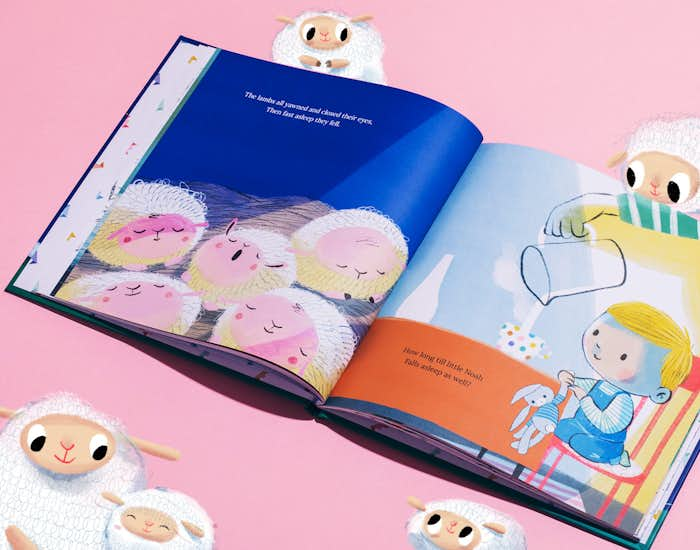 Written in rhyme, beautifully illustrated
The smooth, soothing verses will lull children to sleep, while the delightful illustrations send them off to the sweetest of dreams.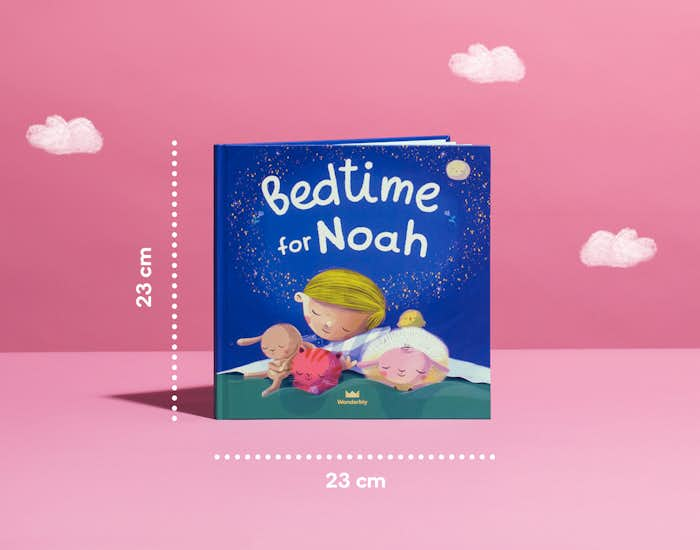 Perfect for little hands
Each book measures 23cm x 23cm and printed on thick, luxurious paper that's partly recycled (FSC-certified), because our planet deserves love, too! It comes in softback or hardback options.
Reviews
Bedtime ritual
There's nothing better than a personalised bedtime story with your child, a time for bonding.
Perfect
This idea is so cool, especially being a "bedtime" book - a perfect personalised book to read to your child before going to sleep!
Does the trick!
I have a difficult time getting my 4 yr old and 1 yr old to bed at night - a book customised for each of them does just the trick!
Love the personalised title
The child's name is in the title of the book makes a world of difference!
FAQs
What age is this book for?
Our personalised bedtime book was written with children up to 4 years old in mind. With sweet, calming rhymes, a loving message and soft illustrations, it does a wonderful job of lulling babies and toddlers to sleep.
How does it help with bedtime routine?
This isn't any bedtime story. It's a personalised bedtime story! Which means it works wonders when helping children learn a bedtime routine. For small children, seeing themselves in the story getting ready for bed alongside their favourite animals offers a comforting sense of familiarity. The format of the story is a countdown to sleep from 5 to 1, helping to make this time of the day a special moment to look forward to.
How can I personalise the book?
• Child's first name: the child's name appears on the front cover, and is repeated throughout the rhyming refrains to reinforce a sense of comfort.
• Child's adventurer: we've designed six little characters to choose from, for both boy and girl. Select their gender, then choose from a selection of natural hair and skin tone options.
• Your free personalised dedication message: use our pre-written dedication or pen something all your own, for a personal dedication a child can treasure every time they open the book.
What occasion is best to buy it for?
Our customers love to buy this book as a newborn baby gift, and it's also popular as a baby shower gift, baptism gift, and a unique first birthday gift.
I love this book! Is there a sequel?
Yes! This children's book is part of our First Steps For You collection. This collection of reassuring stories is designed to help toddlers with big milestones or tricky transitions – like going to sleep, starting nursery or even welcoming a new brother or sister to the family. For the perfect day and night story set for your toddler, we recommend our personalised nursery book, Nursery For You.
More Wonderbly books to make your child feel loved
Get more clever ideas and swashbuckling updates