Your Colors
A brilliantly bright early learning story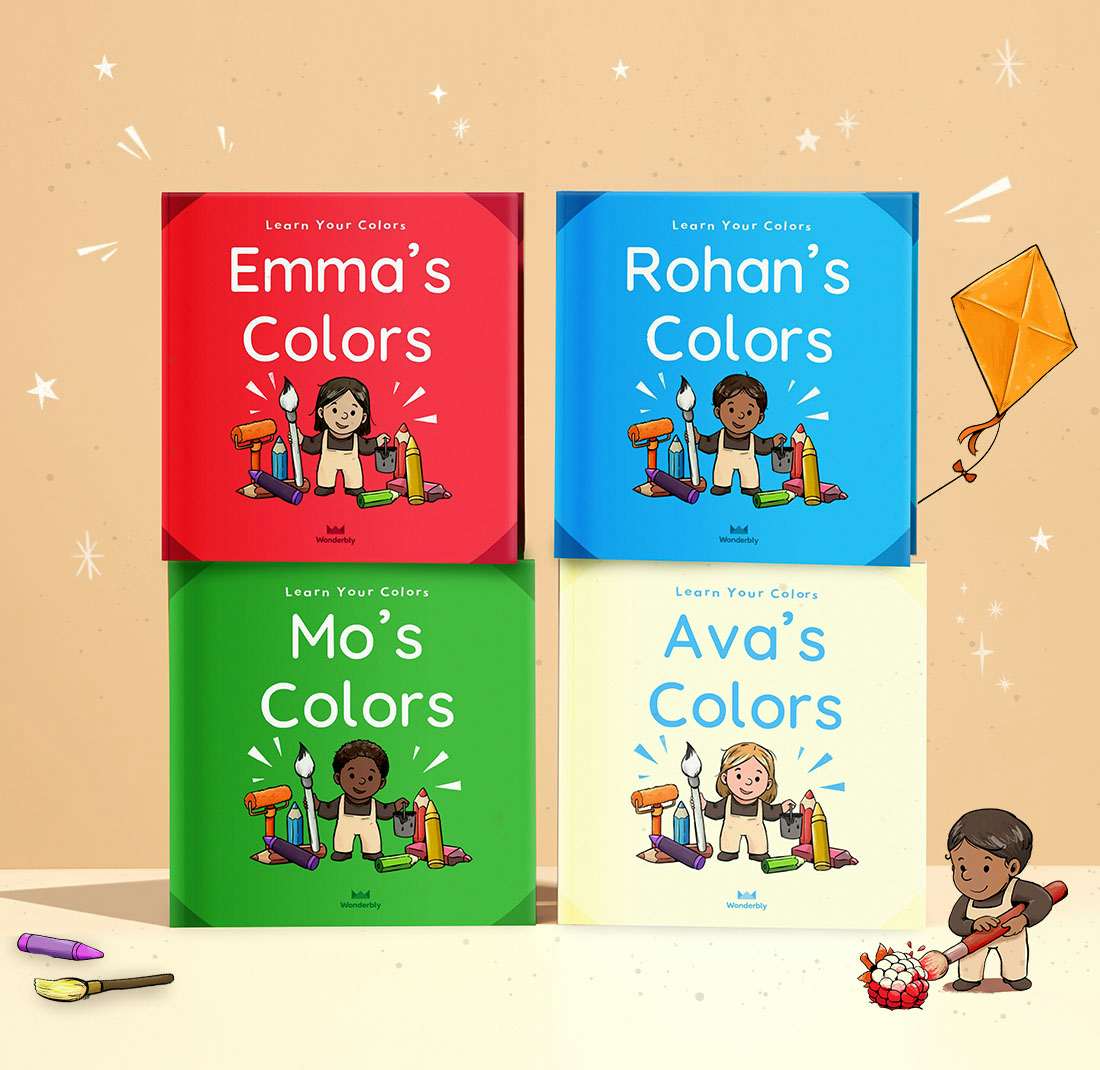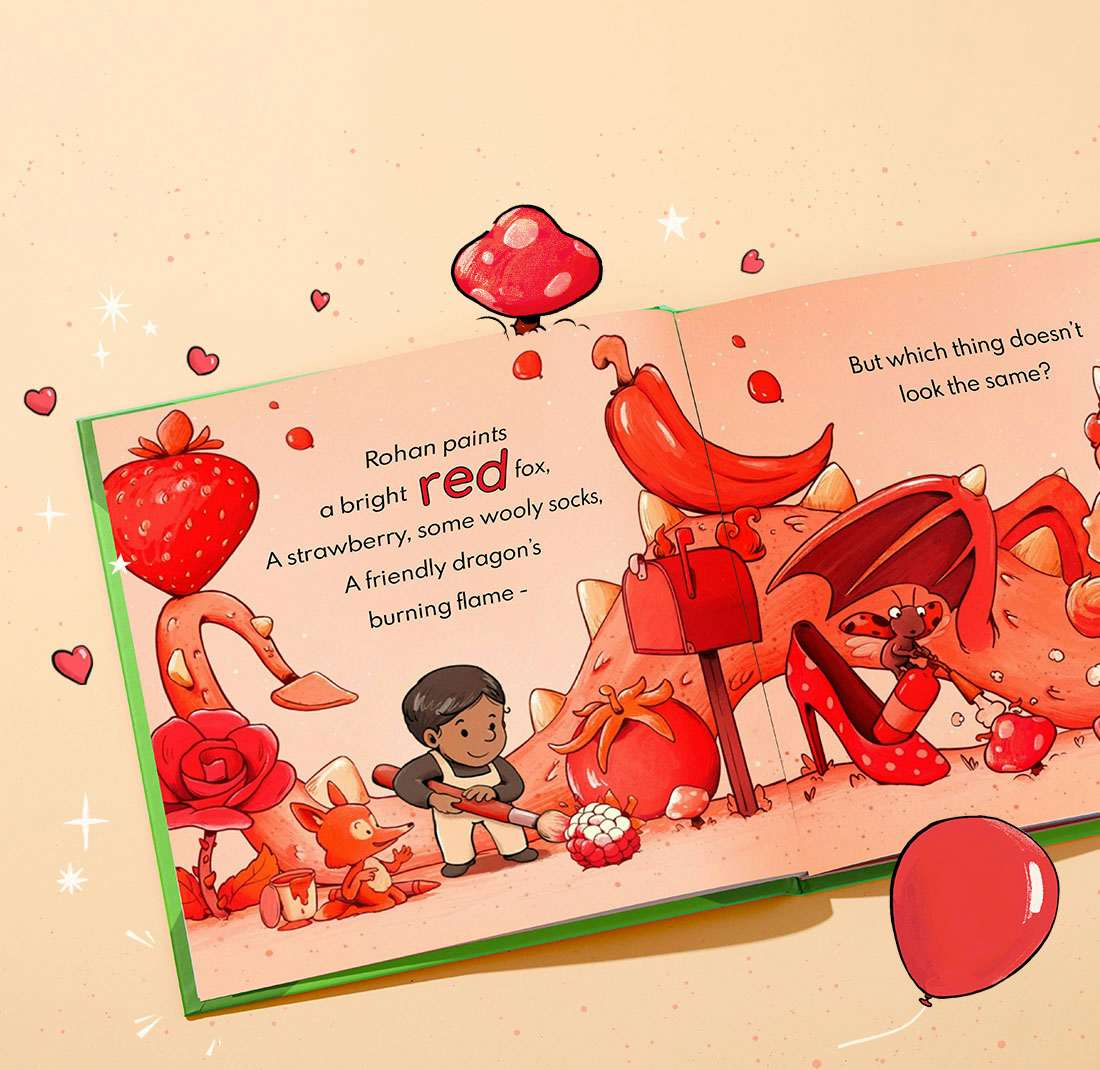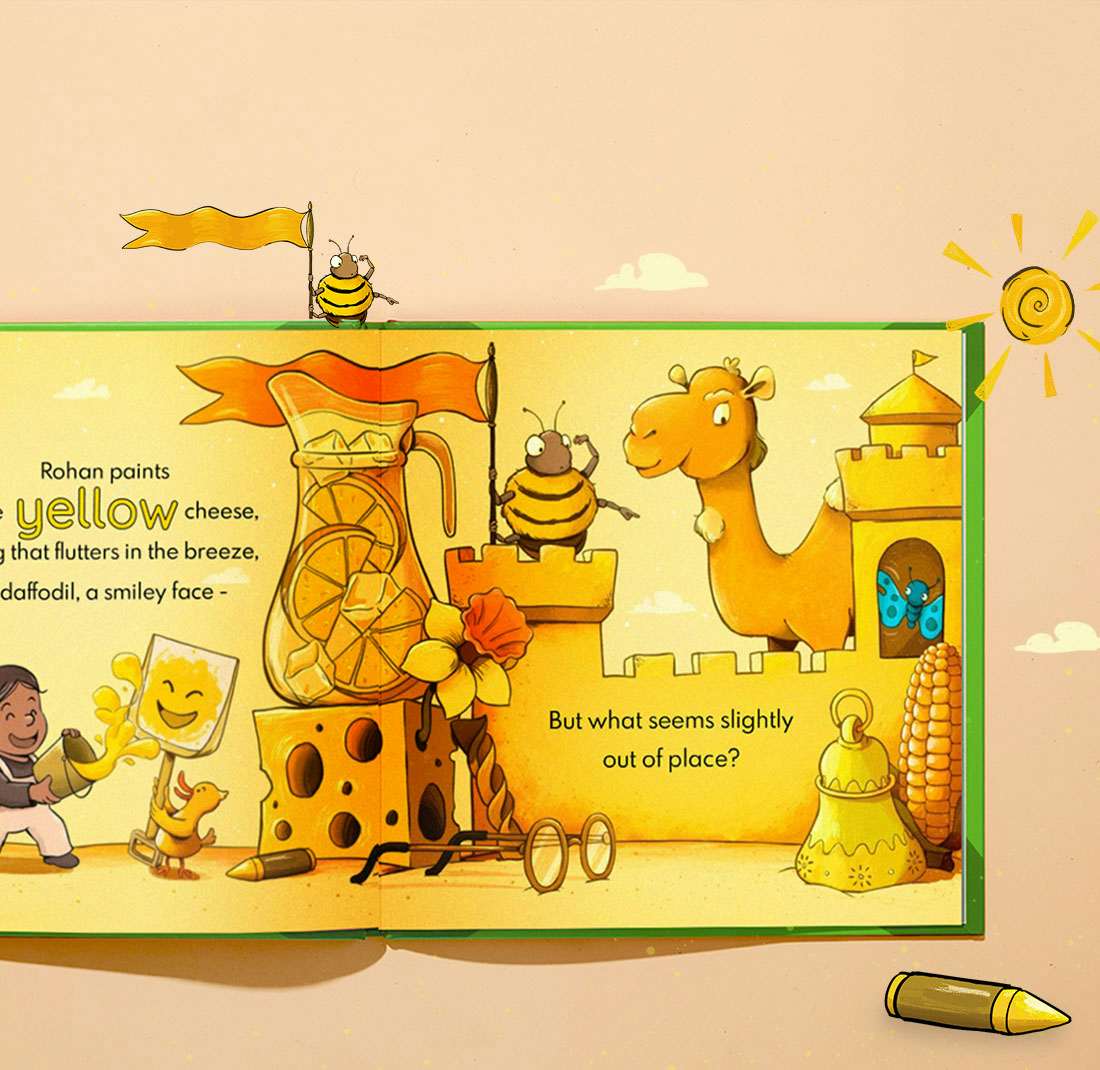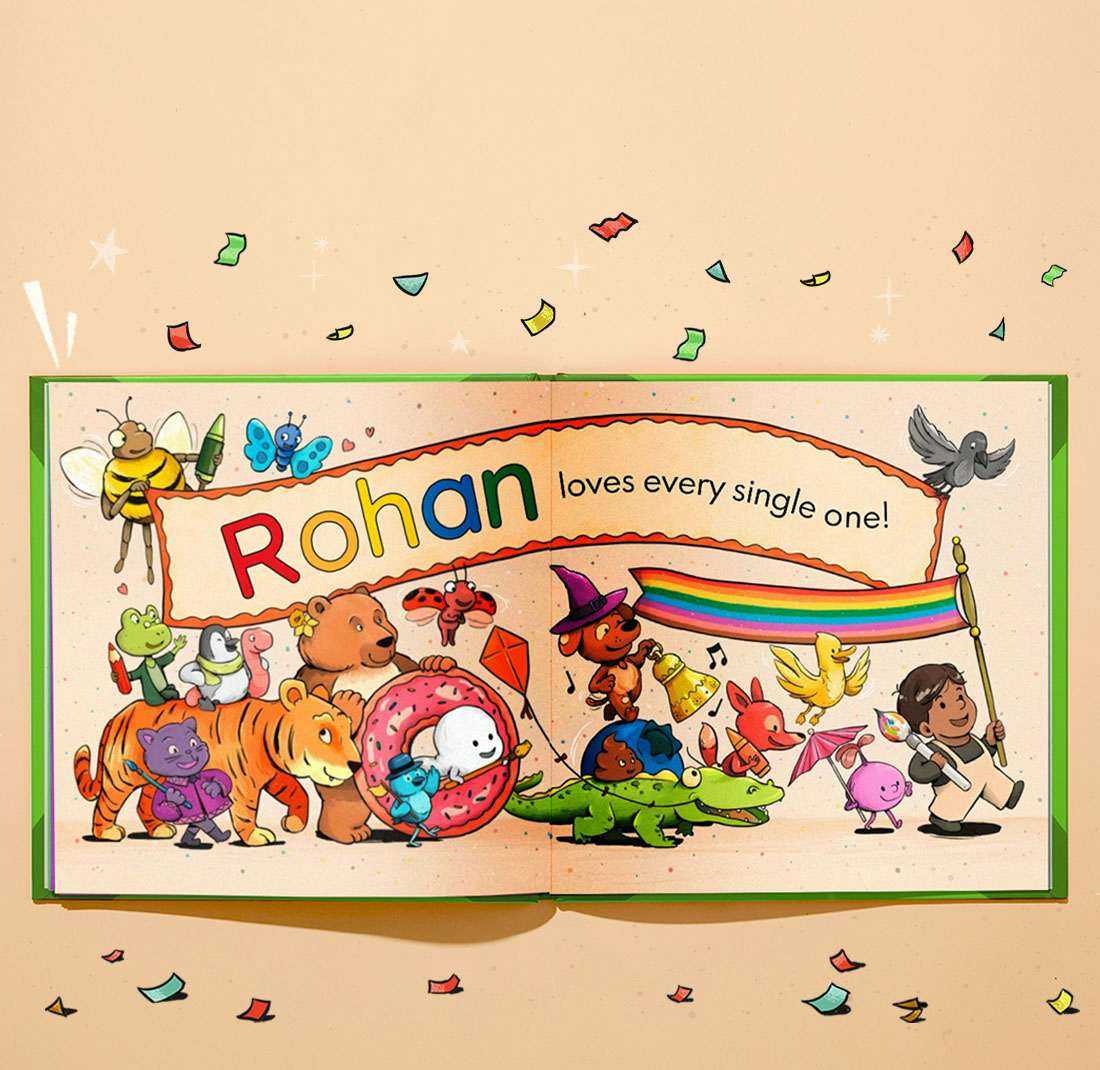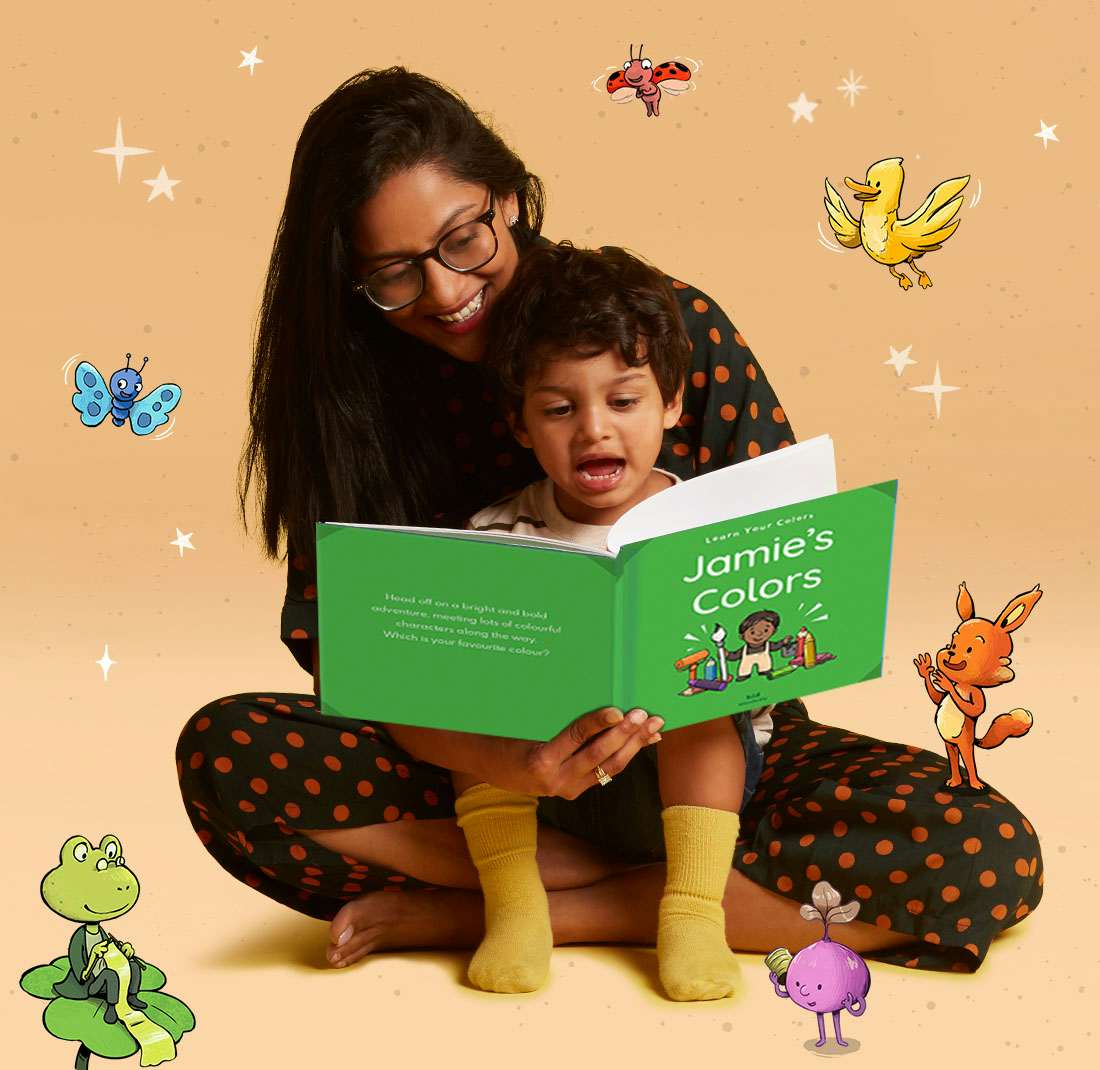 Introduce a toddler to the wondrous world of colors! Personalized page by page, this interactive colors book for kids is brimming with things to spot, say and learn.
Save 25% on early learner books with code LEARNBUNDLE
Recommended for ages 0-3
Preview all 28 pages before buying
Ships worldwide within 48 hours
Rated 4.8 out of 5
Rated

4.8

out of 5
"Excellent pictures. My daughter knows all her colors since we started reading this book!" – Ryan
All Reviews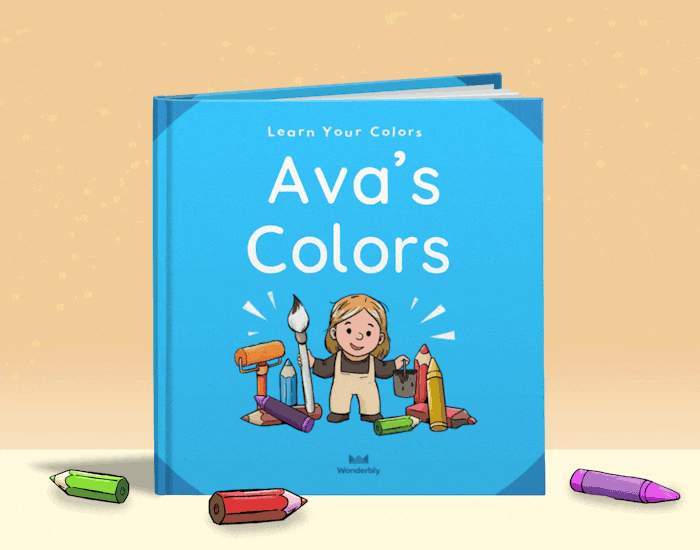 How is the book personalized?
Add your child's name and character, and we'll weave them into every page of their dazzling rainbow adventure. Choose a color for the front cover (one your child will soon know by name!) and add a personalized dedication message especially for your little learner.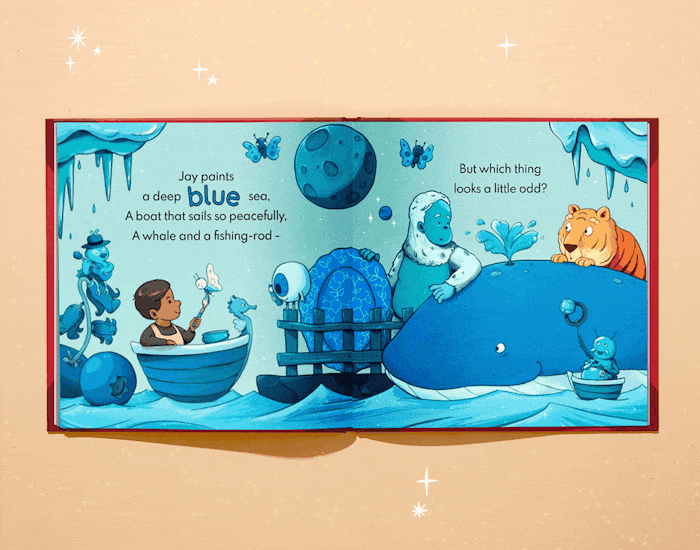 What's the story?
Take a toddler through a wonderland of color to discover which one is their favorite. Along the way, they spot odd-colors-out everywhere – from a purple plum on the green page, to a blue butterfly on the yellow page. It's an interactive, early learning delight!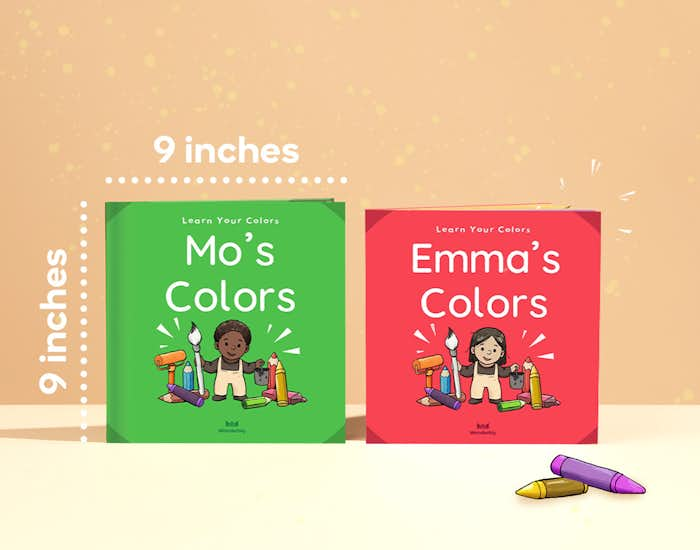 Quality and size
Our hardcover format has a sturdy cover with a lovely matte finish. Measuring 9 x 9 inches and made from high quality, hard-wearing paper, this is the perfect book for storytime together. Little learners will love the rhythmical rhymes – and the colorful illustrations, of course!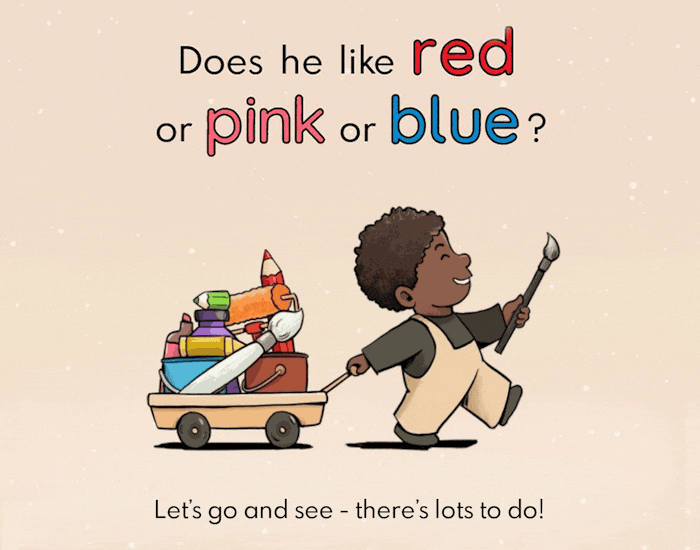 How does it help kids learn?
Personalization has been proven to boost letter recognition, and help children develop early reading and writing skills. By putting your toddler at the centre of the story, you can encourage them to discover colors in an immersive way and supercharge their learning experience.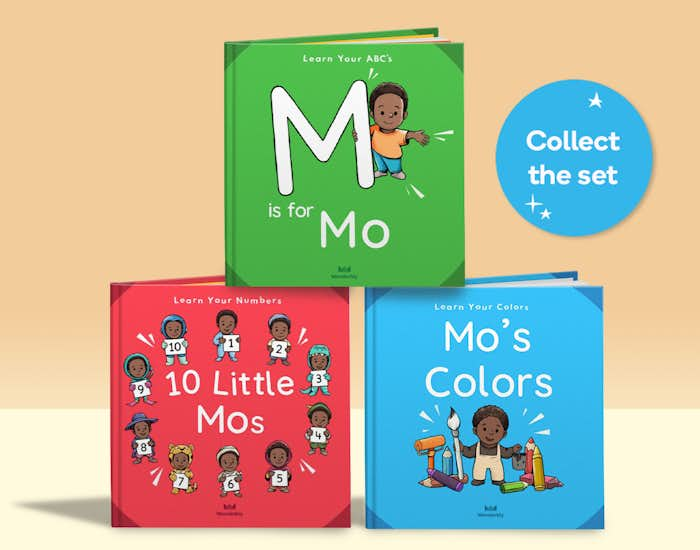 Complete their learning library
Kickstart your child's reading, number and color-spotting skills with our ever-so-clever personalized ABC, counting and colors books! The perfect gift for preschoolers.
Save 25% on early learner books with code LEARNBUNDLE
Reviews
Rated

5

out of 5
I love that it's educational and also personalized, it'll make it a lot easier to teach the little one their letters and keep their attention. It's also a really thoughtful gift that's one of a kind!
It brings joy to see a child's face when you read them a story that turns out to be about them.
I love the personalized book. Great for my kid who loves books and a great keepsake.
I like to give educational gifts to young children. I like that it can be personalized.
More Wonderbly books to make your child feel loved