I Love Daddy This Much
A heart-burstingly special story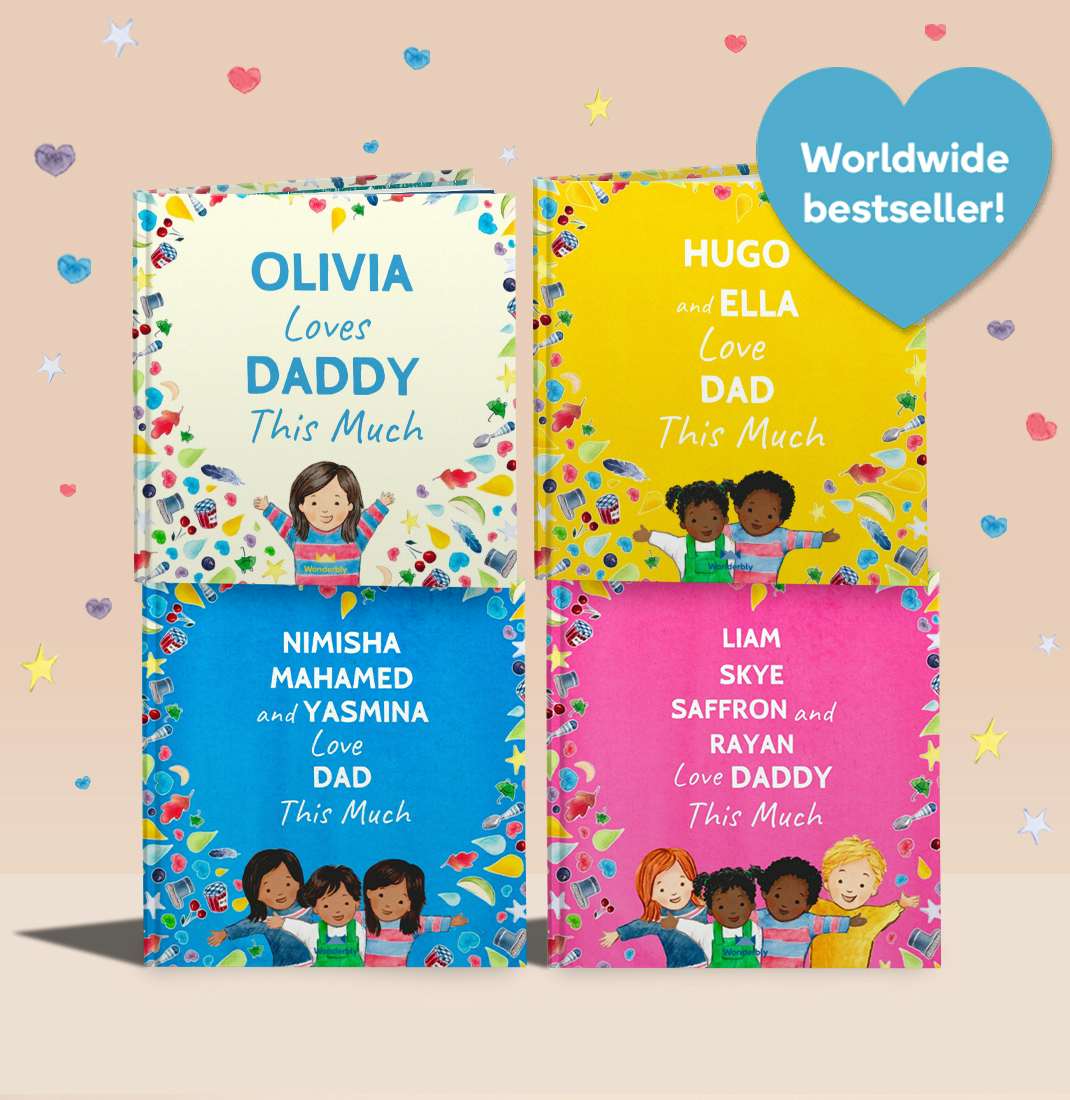 Show a daddy, dad or papa just how much he's loved, in a special personalized book featuring his kids! An utterly unique gift for birthdays, Father's Day or just because.
"My husband was so touched, he had tears of joy reading it to our son. Just wonderful!" – Marnie
Read reviews
"A lovely keepsake for Daddy and son! It relates well and they have thoroughly enjoyed reading the book together many times! A great idea for a Father's Day present."
Loved by Charlotte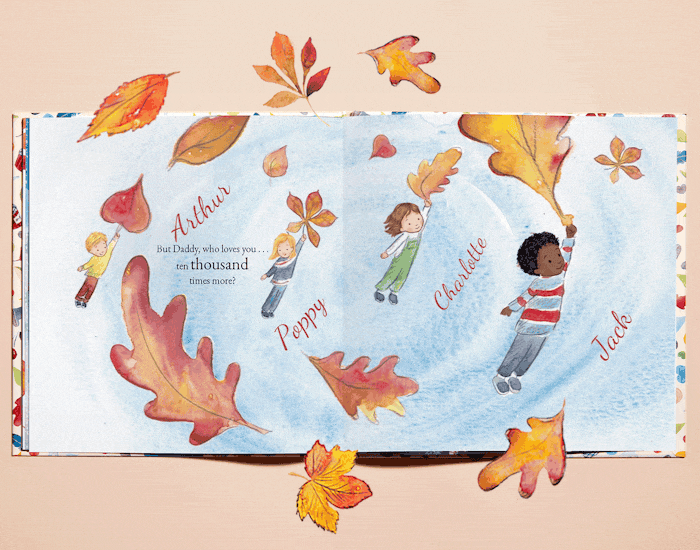 Words of love, for a fantastic dad
This is a tale of a love that's bigger than the moon, the stars, the universe! Add your children to the story to show a dad how enormously he's loved and cherished. Guaranteed to make his heart melt (and eyes well up!) each time it's read.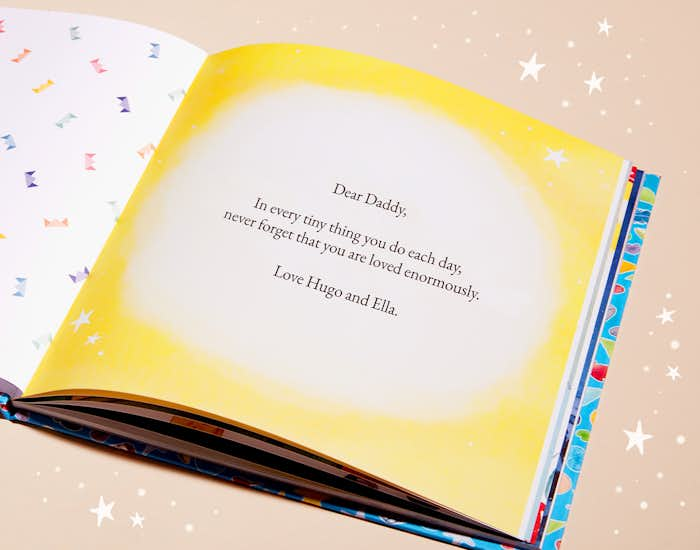 The perfect gift to surprise your partner!
From birthdays to Father's Day to 'just because' days, I Love Daddy This Much is the perfect personalised keepsake that he'll never expect. Add your own dedication to the book, absolutely free, for that extra-loving touch.
FAQs
What age is this book for?
This beautiful book was written for dads of all ages, to be gifted by kids up to 4 years old (but really, we think no child is too old to create a book full of love for their daddy!). The easy rhyme, repetition and big pictures make it a perfect story for reading aloud together.
What occasion is best to buy it for?
The timeless story of love makes this the perfect gift for any occasion. Our customers buy it as a Father's Day gift, a newborn gift, a gift for dad's birthday, or as a Valentine's Day gift from a little one to their dad. The story follows a day in the life of a father and his child or children, so it's a great story to read every day as part of your bedtime story routine.
How can I personalize the book? 
• Daddy's name: whether he's a papa, a dad, stepdad, grandad or something else, add his name and see it appear on the cover and throughout the story.
• Add up to four to children's names: the children's names appear throughout the story, and also scattered throughout the illustrations for your little ones to spot. 
• Add each child's character: we've designed a set of adorable characters to choose from, for both boy and girl, and from smallest child to biggest child! Select their gender, then choose from a selection of natural hair and skin tone options. 
• Favorite color for the cover: choose from Sea Blue, Vanilla, Strawberry or Sunshine. Along with dad's name, the children's names and adventurers also appear on the cover of the book, making each copy utterly unique.
• A free customized dedication: use our pre-written dedication or pen something all your own, for a meaningful, personal dedication that dad can treasure every time he opens her book.
What makes this such a special gift?
This personalized 'daddy and me' book gives your children the chance to express just how much they love their dad: today, tomorrow and always. It's a timeless gift that your partner or husband will cherish forever.
Yes! We have several editions for different family members, including books for mummy and books for grandparents. These make unique presents for Mother's Day, birthday gifts or just because. Each edition is personalised with up to four children. Browse each book below:
• I Love Mummy This Much
• I Love Grandma This Much
• I Love Grandad This Much
More Wonderbly books to make your child feel loved
Get more clever ideas and swashbuckling updates