Gloriously personalized gifts for grown-ups!
Make a totally unique book for someone you think is the best ever. 'Oohs' and 'ahhs' guaranteed.
Who would you like to make a book for?
"The book I made for my wife is amazing, and brought lots of happy tears and smiles! Did not disappoint on our special day"
– Danny
The personalized gift that's easy to make. And impossible to forget!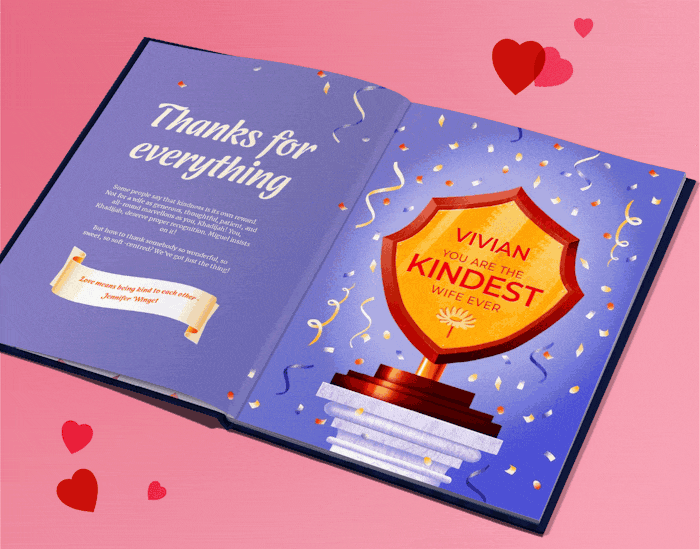 Personalized for your favorite person
Each book is packed with unique detail that reflects everything you value about your loved one. Whether you appreciate your wife's kindness, or your husband's humor, just choose eight special qualities and we'll weave each one into a chapter of their one-of-a-kind book.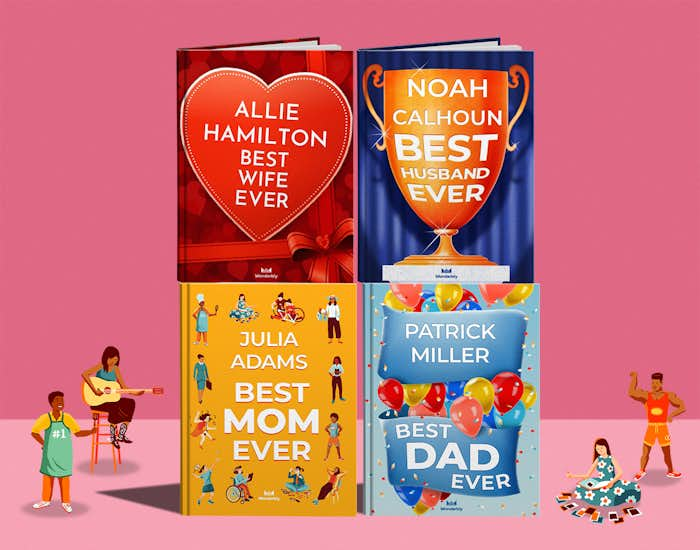 It'll look like you spent ages making it (shh!)
Just choose the qualities that reflect them, tell us their name and hey presto! We'll turn it all into a personalized book filled with mind-blowing, meaningful details that describe them perfectly.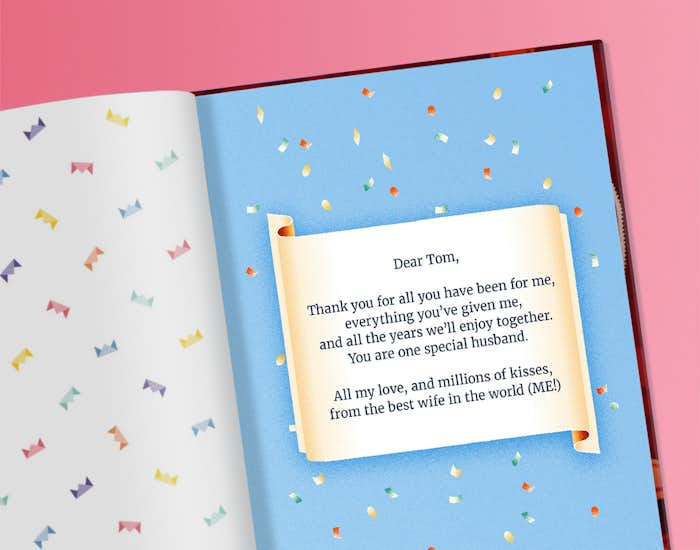 Add your own free message
From anniversaries to birthdays to Father's Day, mark the occasion by adding your own personal dedication – and we'll print it on the first page of their book for free! It's the perfect opportunity to say in your own words how much you love them.