The Wondrous Road Ahead
Printed and shipped within 48 hours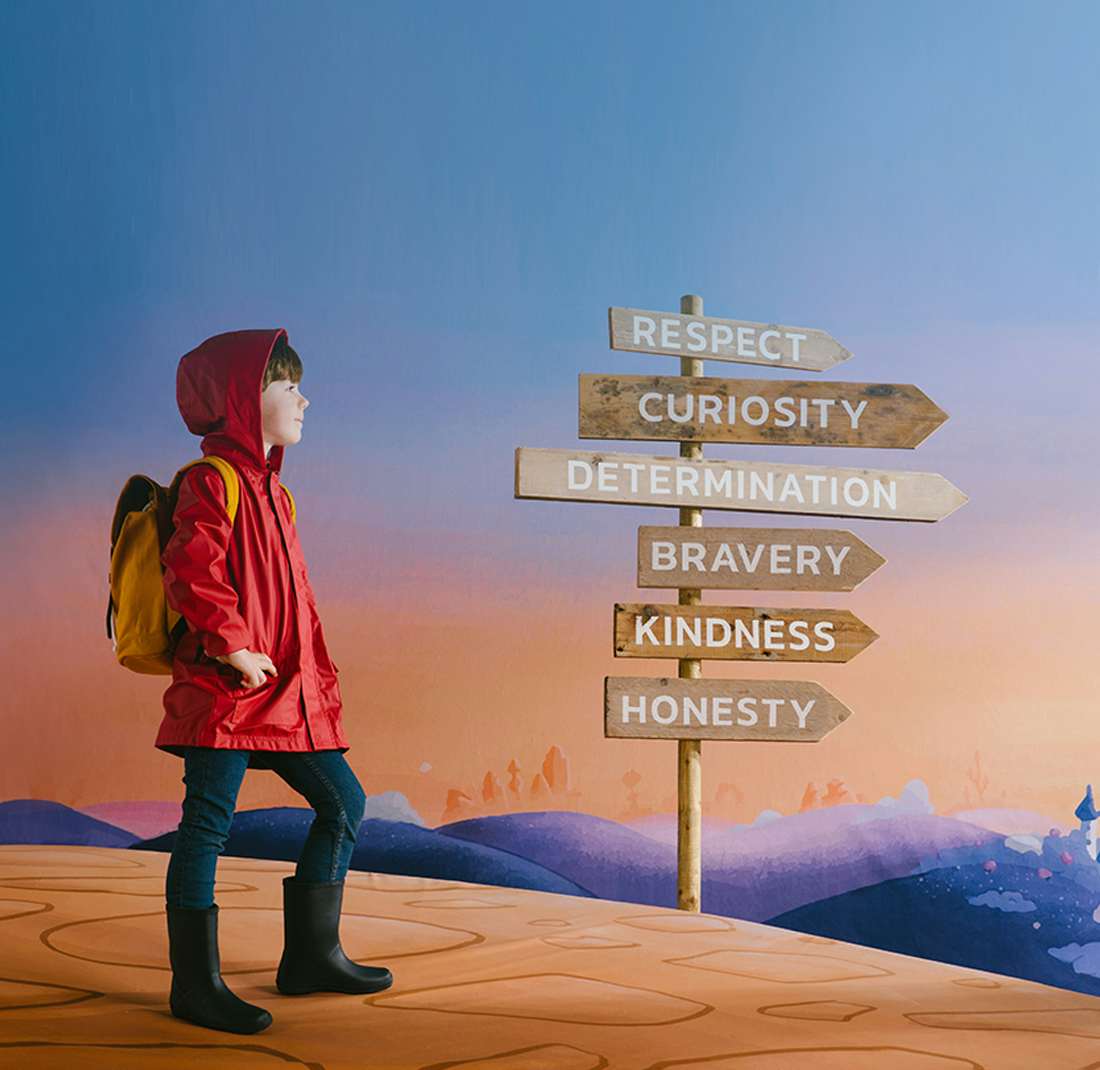 Kindness, Bravery, Curiosity, Determination, Respect, Honesty - choose three qualities you feel matter most to a child embarking on life's journey. A personalized story that celebrates the individual strengths every child has within.
Recommended for ages 0-8
Preview all 36 pages before buying
Ships worldwide within 48 hours
"...absolutely perfect with such a lovely message. We will enjoy reading this over and over again." - Michelle Wilson
Read reviews
Create and preview the child's entire book
Choose the adventurer in your book
"Well, you've done it again. I cried reading the preview. I'm buying one for my daughter and her cousins!!! 😍"
from Tracey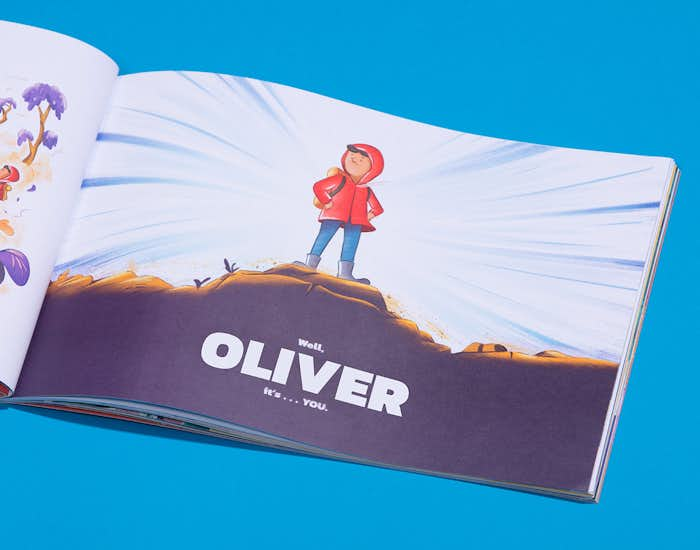 Cleverly personalized, beautifully personal
There will be no mistake that they're the hero in this imaginative tale. This is a story of empowerment, to take with them on their wondrous road ahead.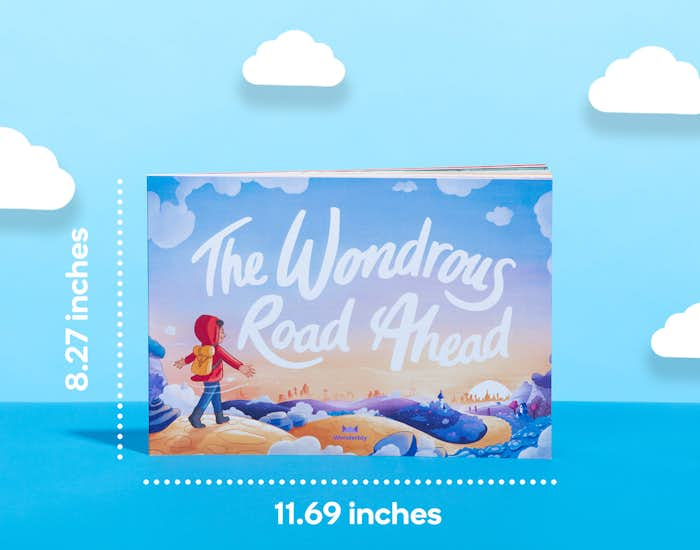 Of wondrous size and quality
Each book measures 8.27 inches x 11.69 inches, softback and 36 pages long. It's printed on thick, luxurious paper that's partly recycled (FSC-certified) and built to last. So it's a keepsake that's good for our wondrous kingdom, too.
The Wondrous Road Ahead FAQs
What age is the book for?
This custom adventure story of empowerment is suitable for ages up to 8 years – but it will still inspire those that are a little older. Full of clever personalization and an awe-inspiring storyline, this heroic tale is great for independent readers to enjoy alone or to be read as a family at bedtime.
How does it help grow a child's confidence?
Celebrating your child's unique strengths, this story will guide them on an adventure of self-discovery. Choose 3 individual strengths to inspire your child, including kindness, determination, honesty, curiosity, bravery and respect. With your child as the hero, each strength becomes a chapter in the book, helping them learn that they can overcome anything!
How can I personalise the book? 
• Child's first and last name: Their names appear on the front cover, and throughout the story. 
• Child's adventurer: We've designed three little characters to choose from, for both boy and girl. Select their gender, then choose from a selection of natural hair and skin tone options.
• Child's strengths: Choose from Kindness, Determination, Honesty, Curiosity, Bravery and Respect. 
• Your free personalised dedication message: Make your gift extra-memorable by adding your own dedication. We'll print up to 400 characters and 10 lines right at the start of the story, for free.
What occasion is this book suitable for?
This bestselling custom book is a perfect present for birthdays, back-to-school or other big milestones, as it helps a child feel ready to embark on life's journey. A unique empowering story, it is also a great gift to help them navigate challenging changes, such as moving house, switching schools or adapting to new family situations.
More Wonderbly books to make your child feel loves
Get more clever ideas and swashbuckling updates