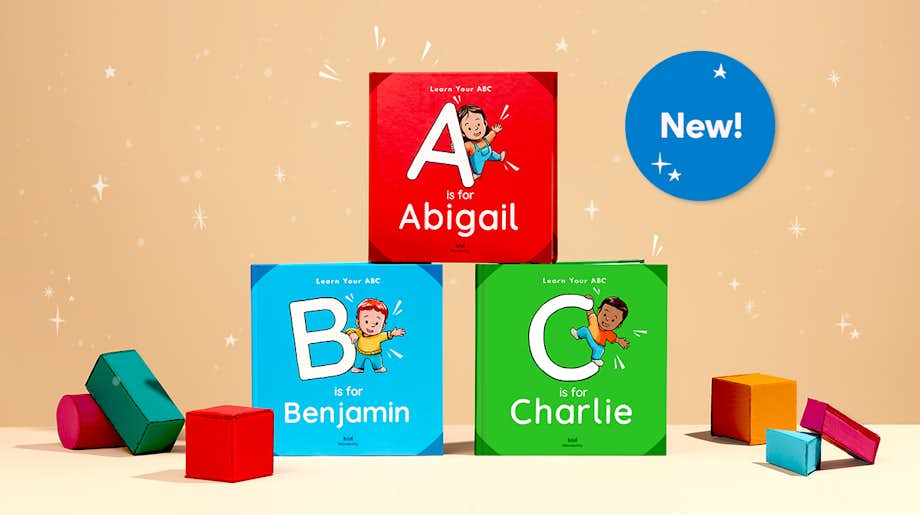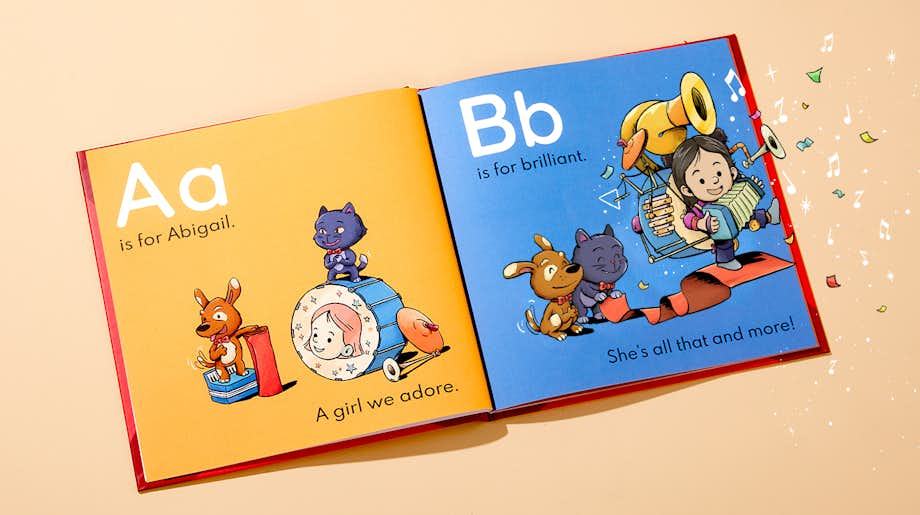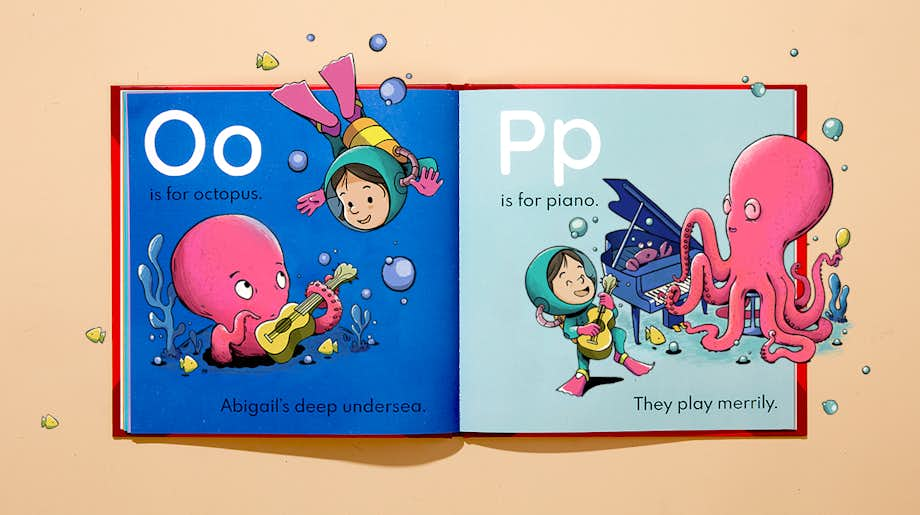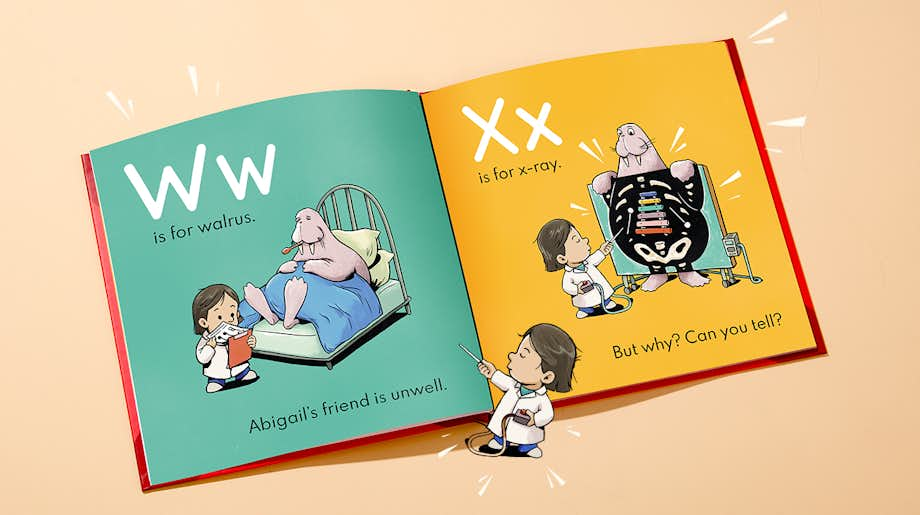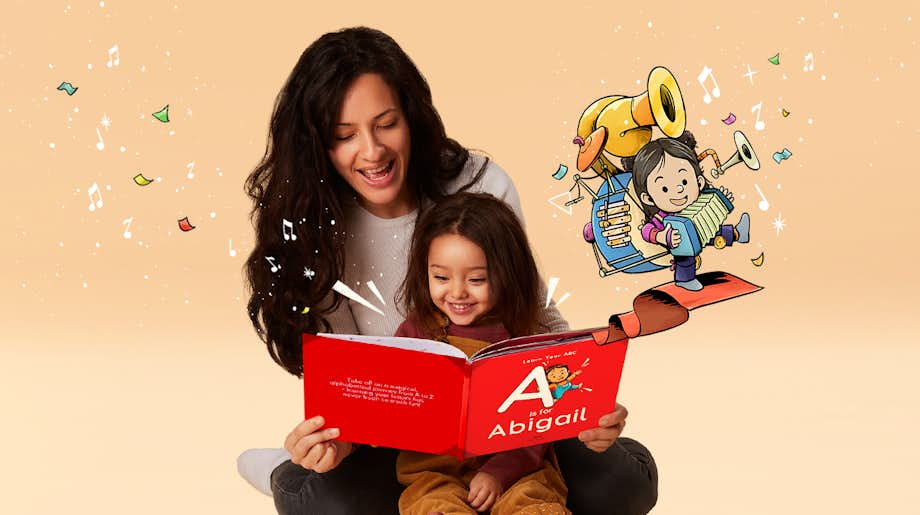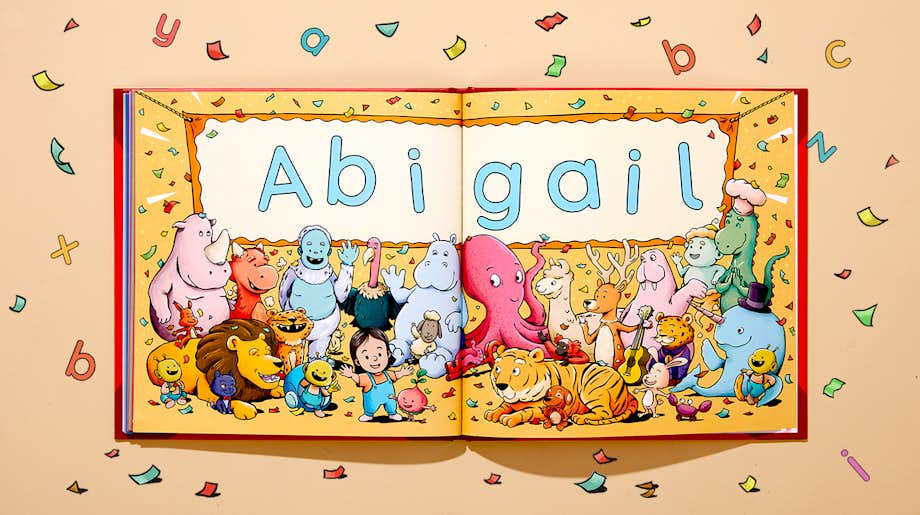 ABC for You
Personalised ABC book
Supercharge your child's learning journey with this amazingly personalised alphabet book. 
Recommended for ages 2-4
Preview all 34 pages before buying
Ships worldwide within 48 hours
"The personalisation made it much easier to get my little one interested in learning their letters!" – Annette
Explore the alphabet! Begin by adding a name.
Choose the adventurer in your book
"The personalisation is fantastic. It makes the letters so much more meaningful for a child!"
Recommended by Dr. Natascha Crandall, Educational Consultant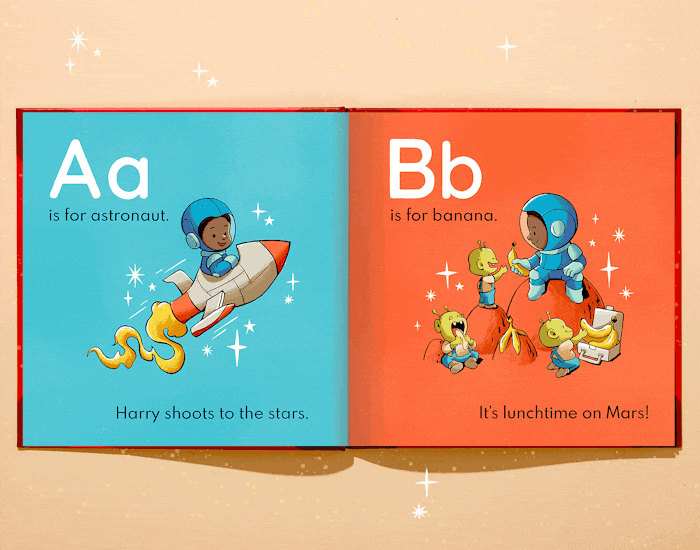 How it's personalised
Choose your child's name and character, and we'll feature them on every page of their alphabet adventure. From the colour of the front cover to your completely customisable dedication, each page is personalised to your little reader.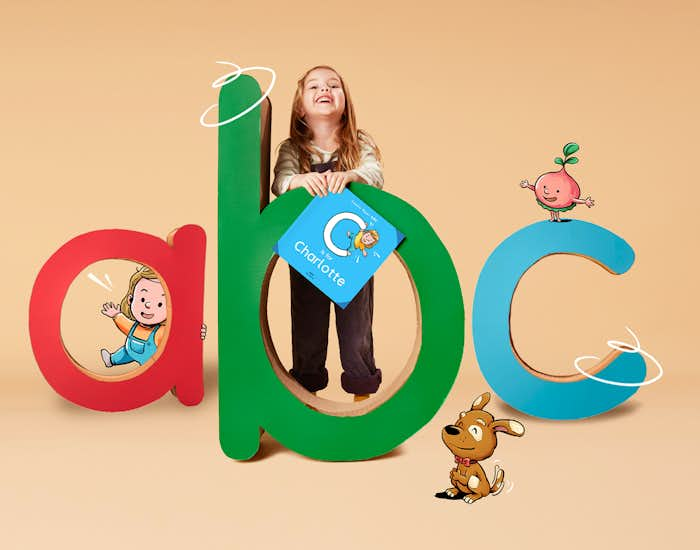 What makes it special?
Personalisation has been proven to boost letter recognition and get children reading earlier. When little ones see themselves at the centre of the story, learning their ABCs becomes a breeze.
Quality and size
Measuring 23 x 23 cm and made from thick, hard-wearing paper, this book is ideal for storytime on-the-go. Get your little one in the reading habit by taking it with you everywhere – from nursery to the park and beyond! Available in softcover or hardcover, both thoroughly toddler-tested.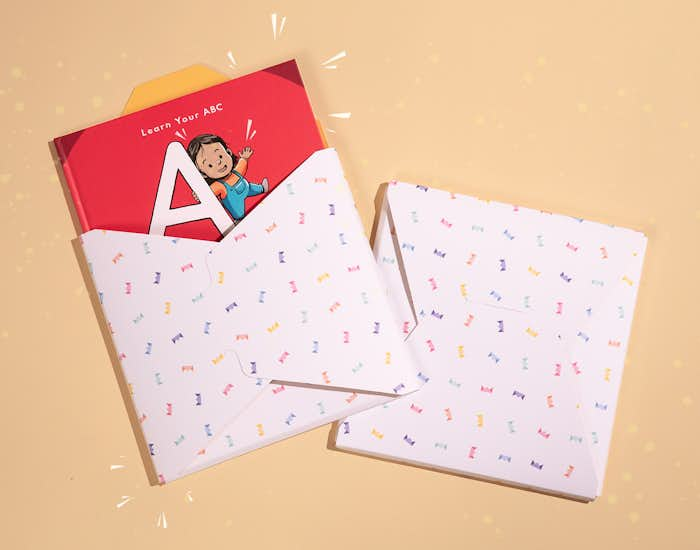 Perfect gift for little learners
A love of learning is one of the greatest gifts you can pass on to a child. Make their next birthday, Christmas or milestone present count with a book that supports and encourages their development.
Reviews
Educational and personalised
I love that it's educational and also personalised, it'll make it a lot easier to teach the little one their letters. It's a really thoughtful gift that's one of a kind!
Awesome idea
This is an awesome idea to encourage reading.
Excited about learning
This is a great way to help a child be excited about their ABCs!
More Wonderbly books to make your child feel loved
Get more clever ideas and swashbuckling updates