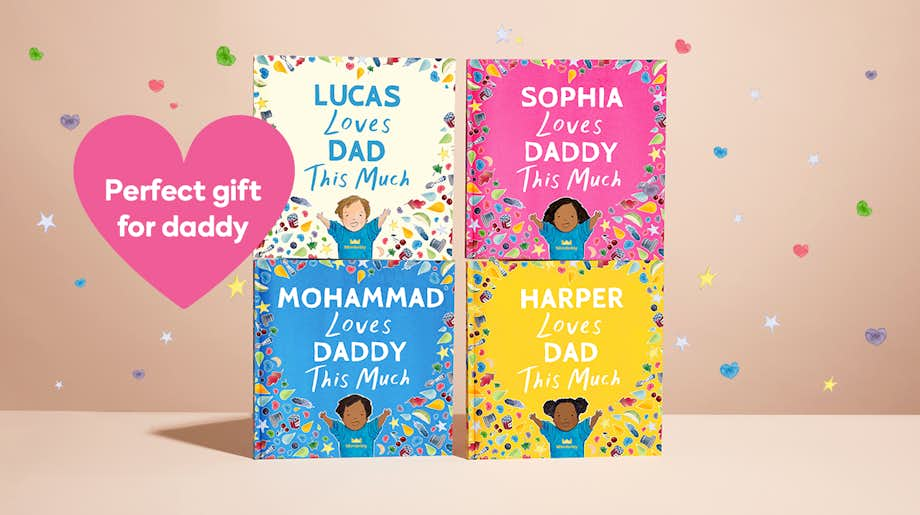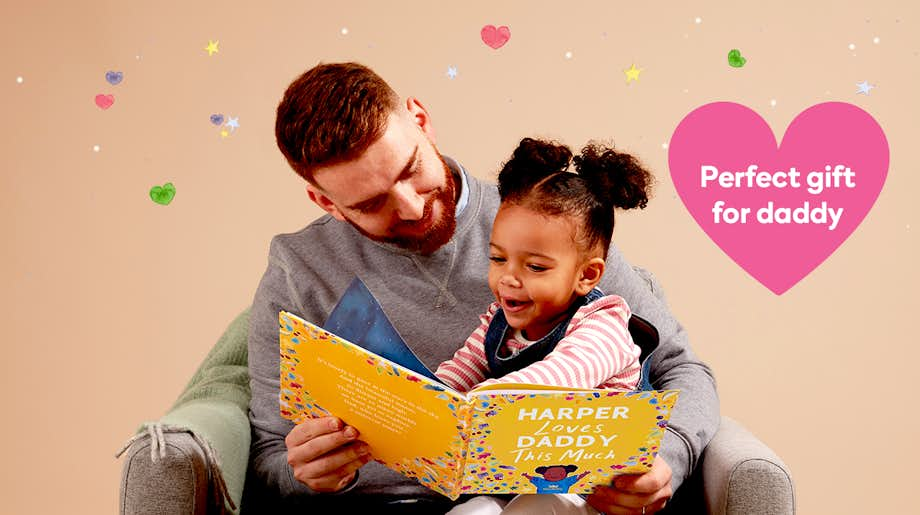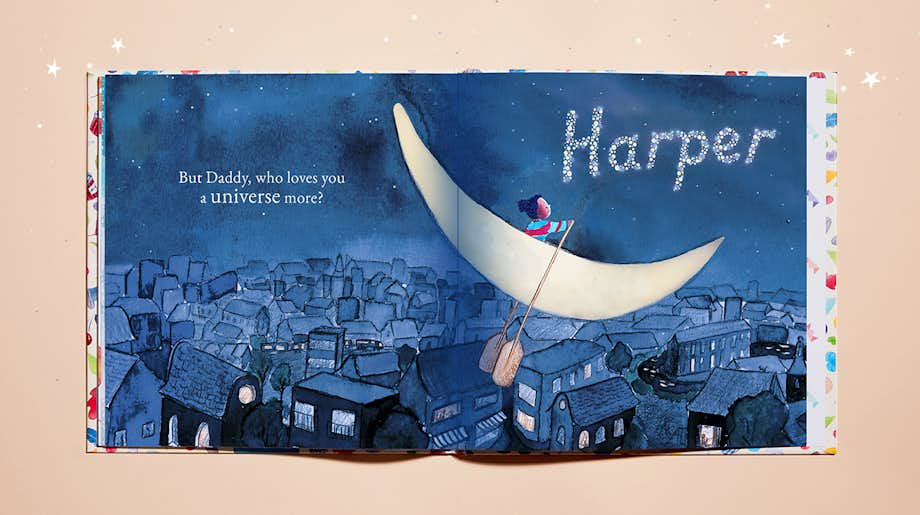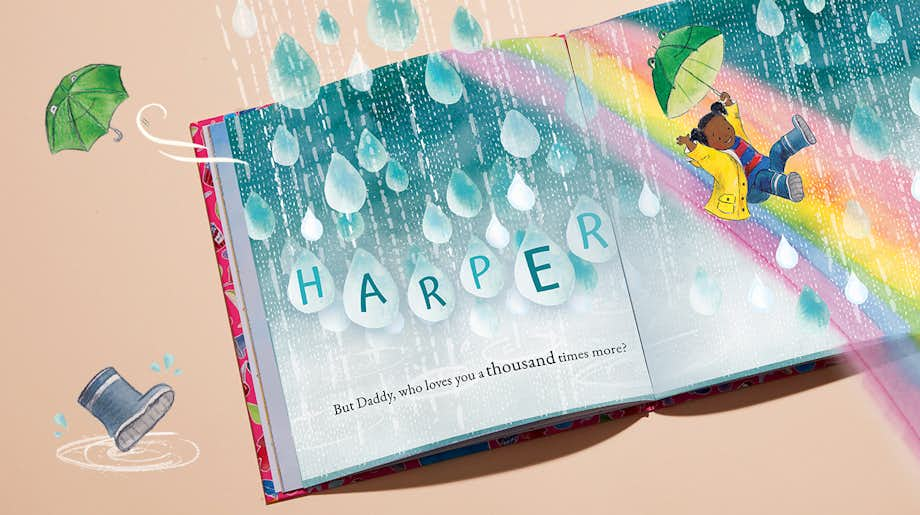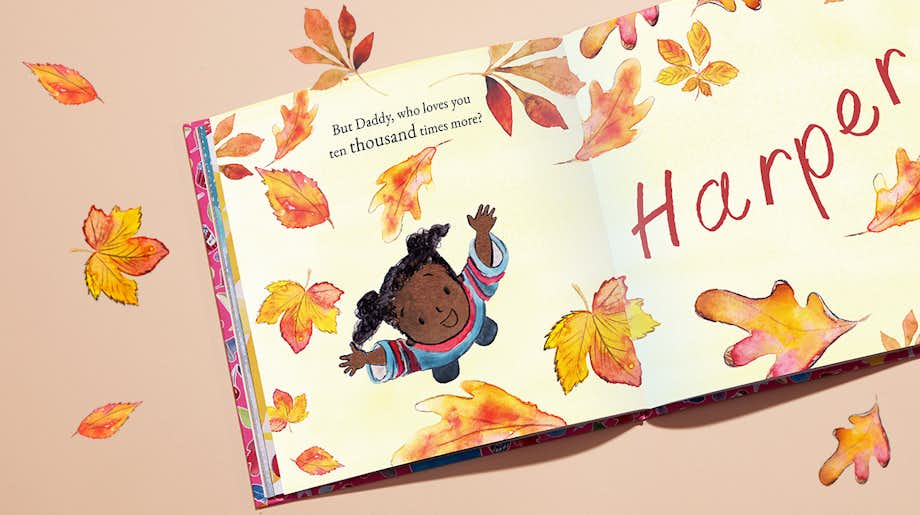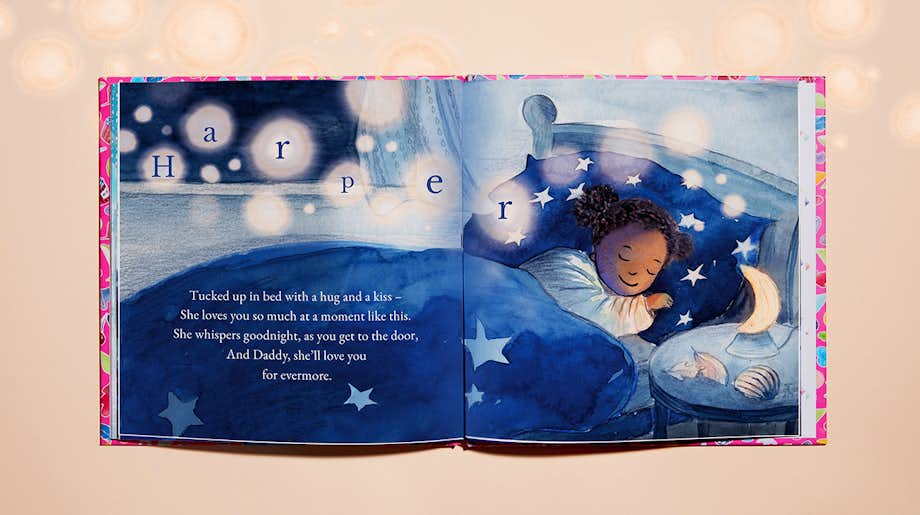 I Love Daddy This Much
Personalised book for daddy
'Dear Daddy, there's someone who wants you to know: they love you – hugely, enormously so!'
Show a daddy how much he's loved, in a beautiful personalised story from his child.
Recommended for ages 0-3
Preview all 34 pages before buying
Ships worldwide within 48 hours
"OMG this is so so cute. I love that I can personalise it." – Taylor
Make dad's book! Start by adding the name of his child.
Choose the adventurer in your book
"I thought the book was such a fantastic idea, but I didn't expect the tears in my husband's eyes when I gifted it to him, it was priceless!"
Loved by Debi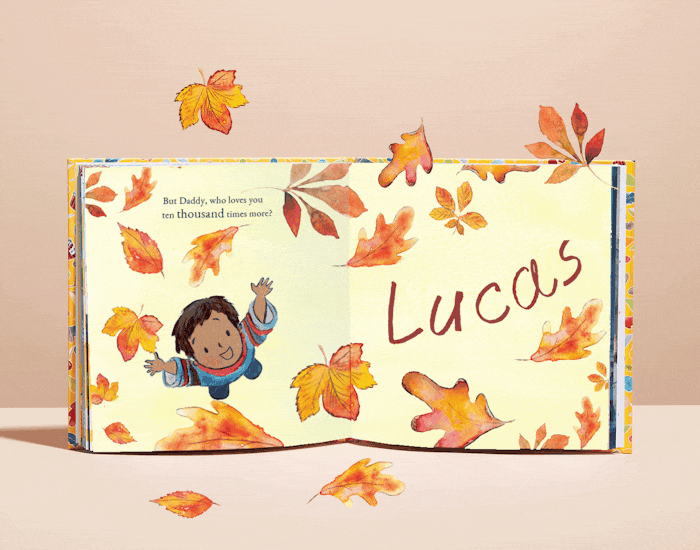 How it's personalised
First, add your child's name and choose their character. Then personalise it with dad's name – whether he's a Daddy, a Dada, or a Papa! Now watch as we magically weave both names into the story, on the front cover, and in beautiful watercolour illustrations inside.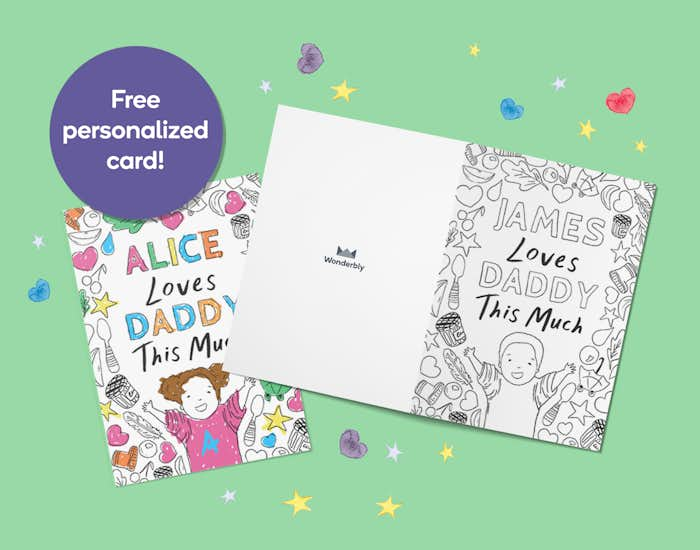 Get a free personalised card
Delight daddy with this cute card made just for him, perfect for birthdays or Father's Day! Just add your child's name, choose their character and we'll email your card straight to your inbox. Crayons and glitter glue at the ready! Make your card here.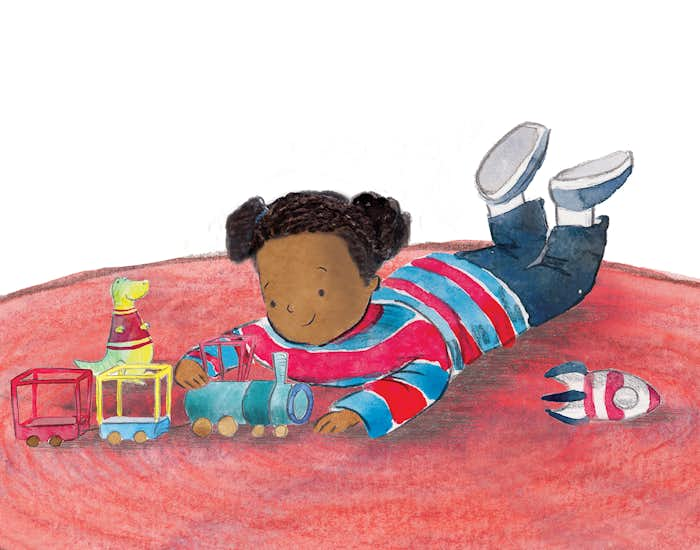 The story
The story follows a day in the life of a child and their daddy. During their adventures, daddy is told just how much his little one loves him. More than all the toys in the toybox? Oh yes. Than all the shells on the shore? Of course. Than all the worlds in the universe? Easily!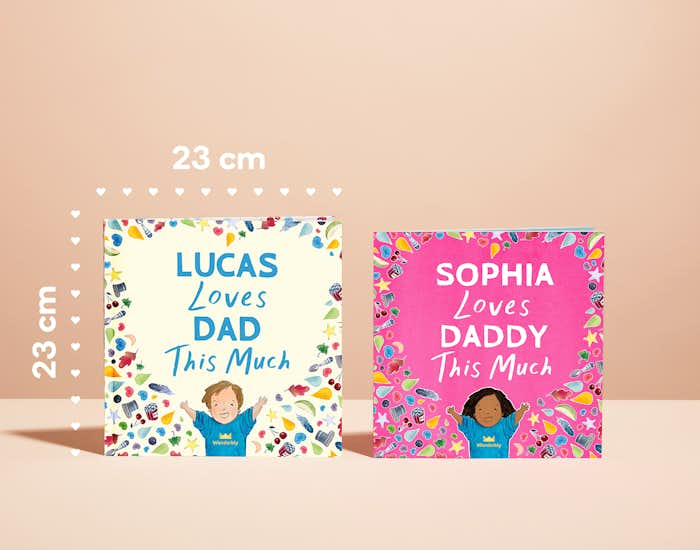 Quality and size
The square format (23 x 23 cm) and thick, high-quality paper makes this the perfect book for storytime with daddy. Available in softcover, or hardcover for extra dribble-proofness (technical term).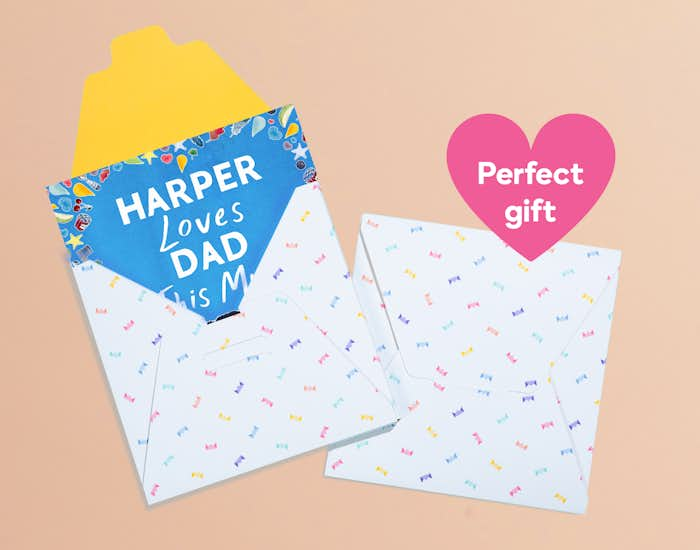 Perfect gift for dad
From birthdays, to Fathers' Day, to 'just because' days! I Love Daddy This Much is an extra-special gift that'll make his heart burst with love when he sees it, and a timeless story he'll treasure for years to come.
Reviews
Full of meaning
I love personalised books. They're something that is specifically for the person you are giving it to which has so much more meaning to them.
So cute
OMG This is so so cute. Buy this up! I loved that I can personalise it.
More Wonderbly books to make your child feel loved
Get more clever ideas and swashbuckling updates