Bedtime for You
A personalised bedtime book
Perfect for the sweetest of dreams. A beautifully illustrated and written bedtime story in charming verse, it's the cosiest, cuddliest countdown to sleep, ever!
Ages: 0-4
26 pages of cuddly rhyming fun
Ships worldwide within 48 hours
"There's nothing better than a personalised bedtime story with your child, a time for bonding." - Ellie
Start by entering a name
Choose the adventurer in your book
"I have a difficult time getting my 4 year old boy and 1 year old girl to bed at night - a book customised for each of them does just the trick!"
Rachel
Personalised for the most precious child of all
From the front cover to the final double page spread, and in each rhyming refrain, the child's name is featured throughout this bedtime story – to give them (and you) a warm, snuggly feeling.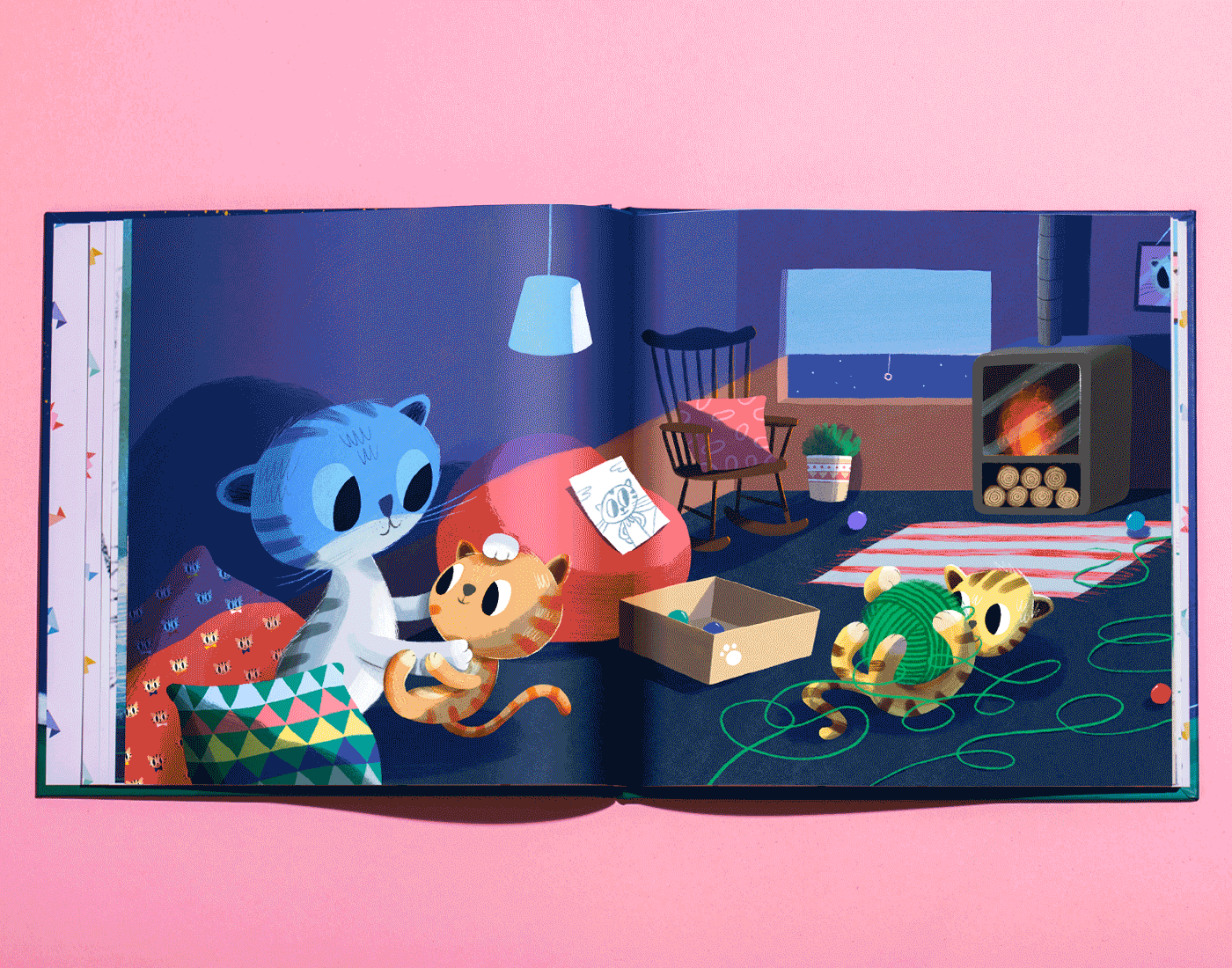 5, 4, 3, 2, 1… Zzzzzz
Five woolly lambs, four fluffy chicks, three rather adorable rabbits… The child is carried off to sleep by a cuddly cast of the cutest animals.
Written in rhyme, beautifully illustrated
The smooth, soothing verses will lull children to sleep, while the delightful illustrations send them off to the sweetest of dreams.
Perfect for little hands
Each book measures 23cm x 23cm and printed on thick, luxurious paper that's partly recycled (FSC-certified), because our planet deserves love, too! It comes in softback or hardback options.